I made this recently for a raw food pot luck party & it went down a treat! Raw and full of living enzymes essential for good health. Energise friends and family serving them as canapés or starters :)
8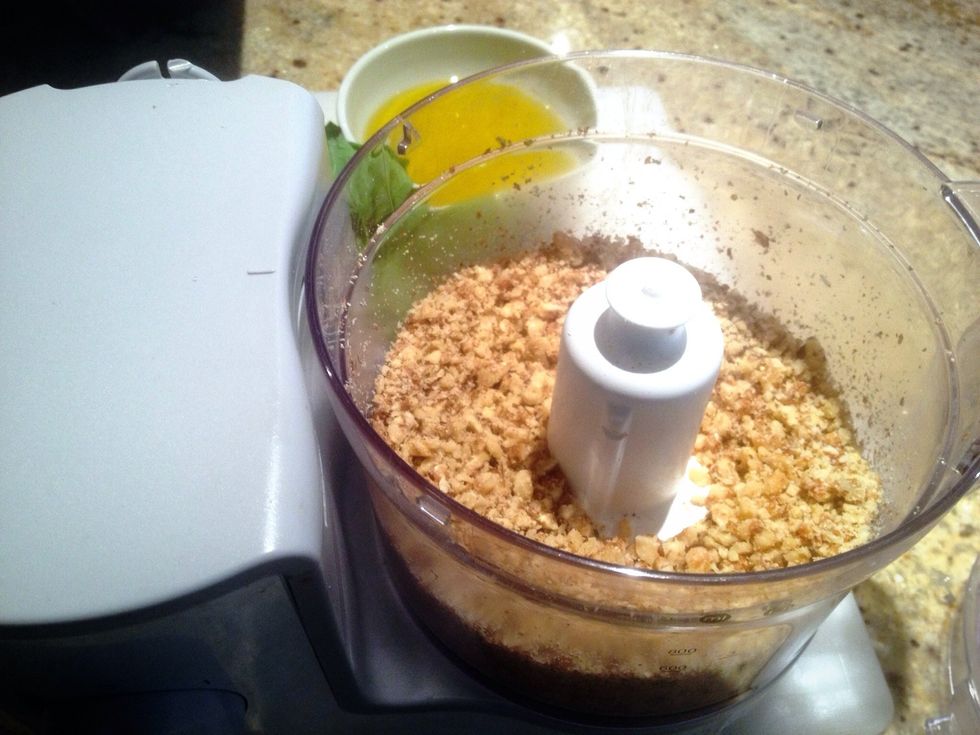 Place all the walnuts in the food processor and blend until they're a rough texture, you don't want this too smooth.
Add the basil, garlic, salt and pepper in with the walnuts and pulse. Then slowly add 1/2 cup of olive oil whilst the food processor is still running, until it has created a rough pesto. Taste :)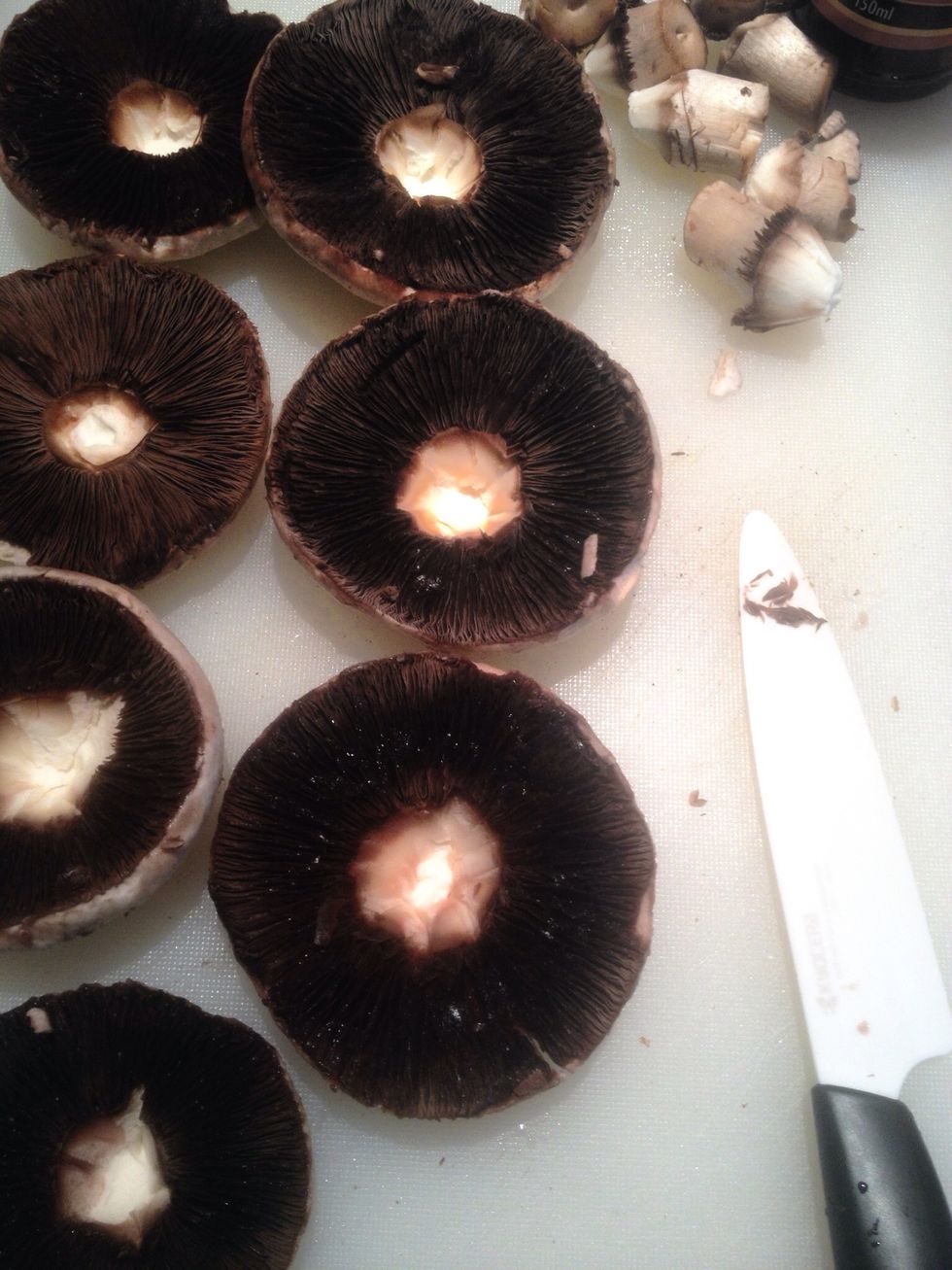 Clean the mushrooms with a wet cloth and de-stalk them so they'd have a hollow middle. Dry them off as much as you can with a paper towel then slice them in half.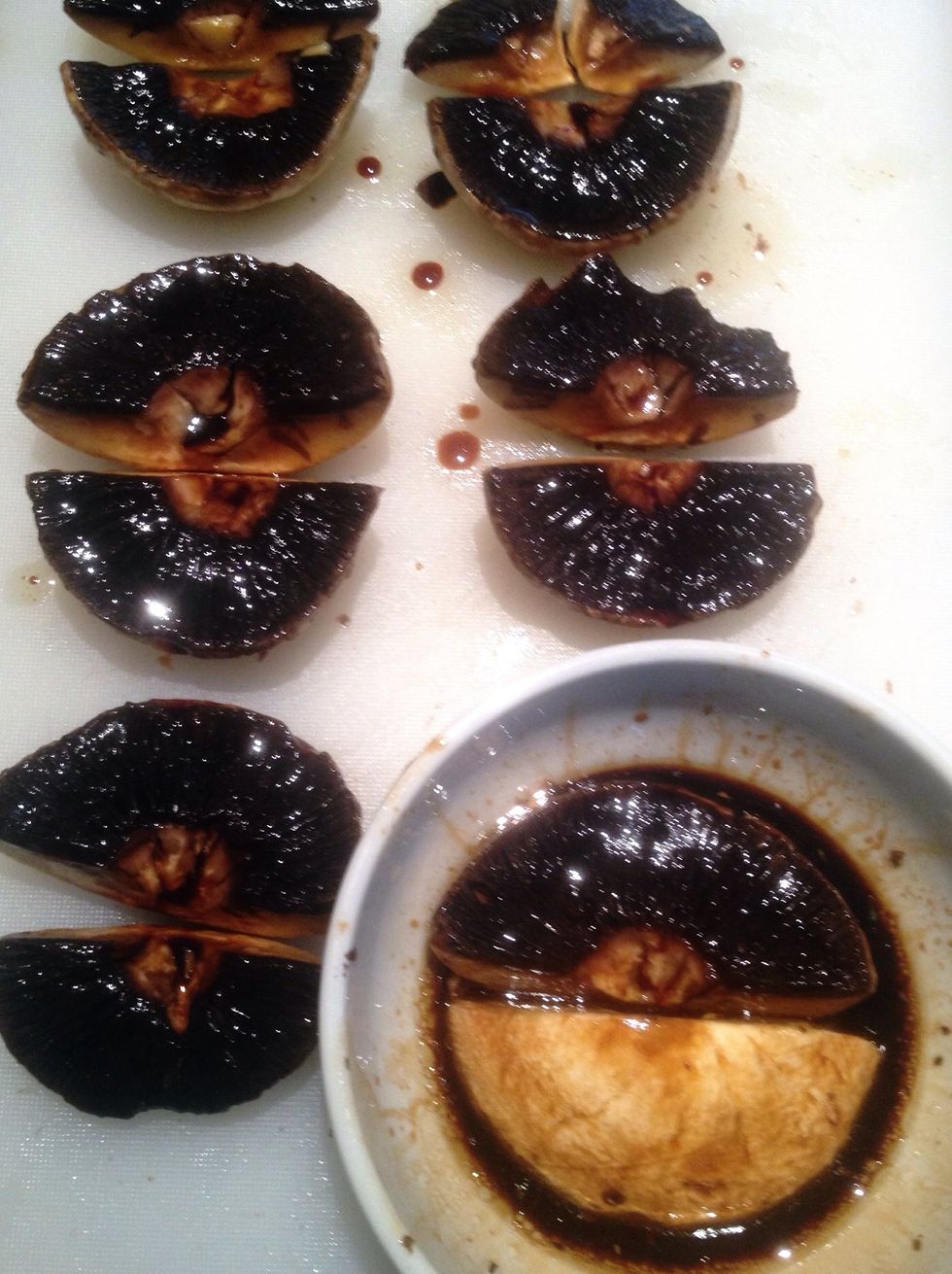 Combine 1/4 cup of olive oil with all the tamari in a small bowl and lightly marinate the mushrooms in the sauce and place on a heat proof plate or on your dehydrator tray - they're very slippy!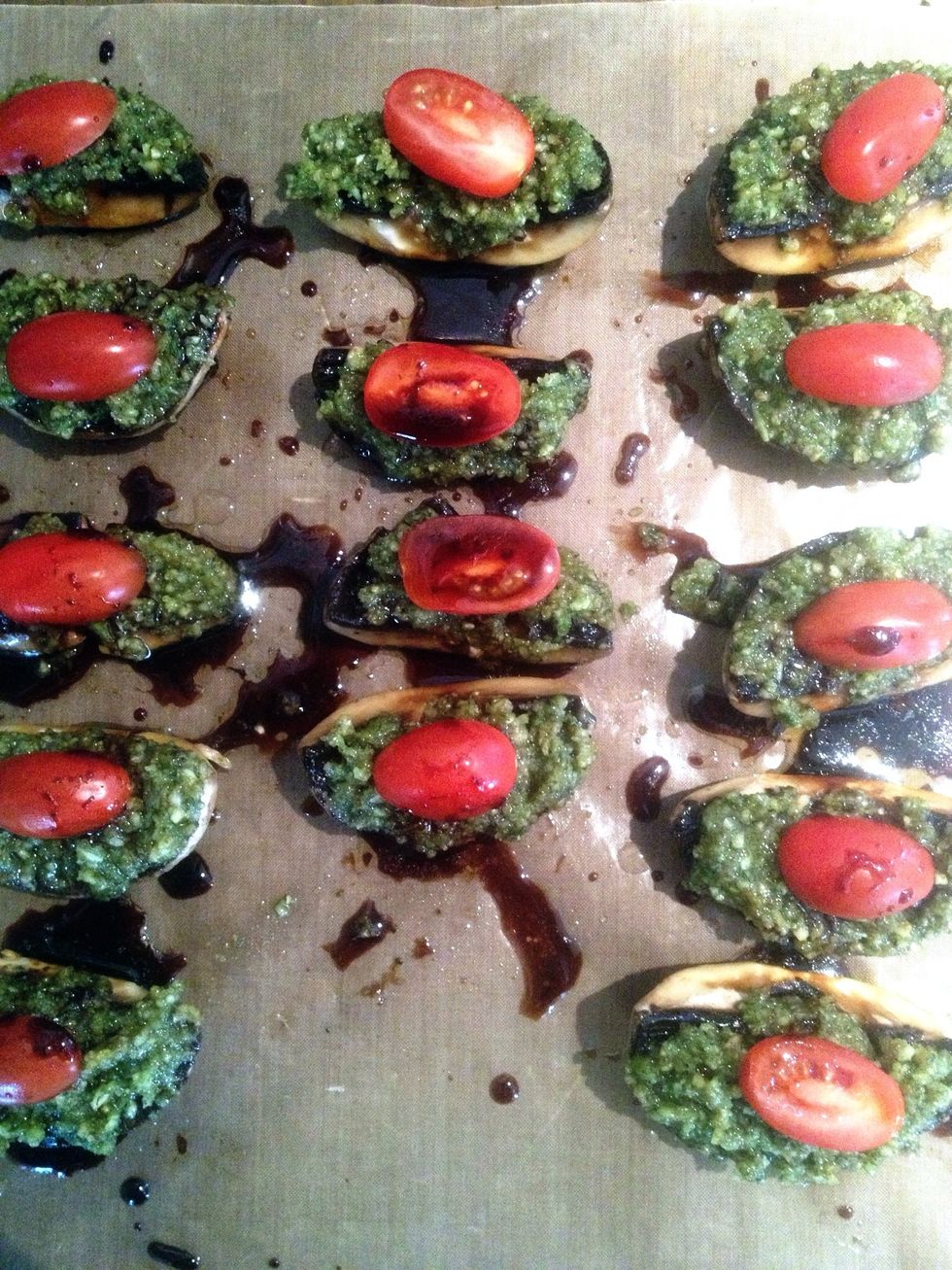 Add a generous amount of pesto to cover each mushroom cap. I've place a sliced baby tomato on top just to add a little colour to the dish!
Place your tray in your dehydrator for 3 hours on 115 degrees. Alternatively, if you don't have a dehydrator, you can do these in a very low heat oven at 115 degrees for 3 hours. Keep checking on them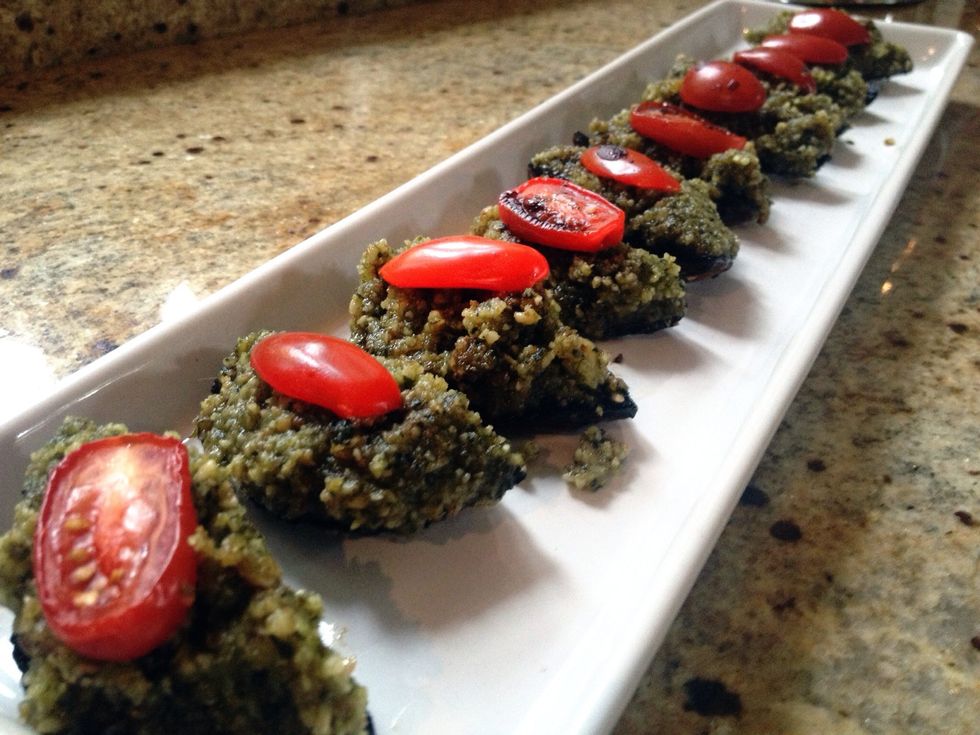 Serve on a long plate and enjoy! More raw, alkalising recipes at http://www.yournewlifeplan.co.uk/category/blog/recipes/
7.0 Portobello Mushrooms
6.0Tbsp Tamari sauce
1/2c Extra virgin olive oil
1/2c Basil (or a large bunch)
1/2c Walnuts
6.0 Medium cloves of garlic
1.0pch Himalayan rock salt
2.0pch Ground black pepper
4.0Tbsp Freshly squeezed Lemon juice
Kimberley Shepherd
Health coach passionate about Energising, empowering and educating others to live healthily and happily, the natural way.