My favorite salad, so filling and delicious!
16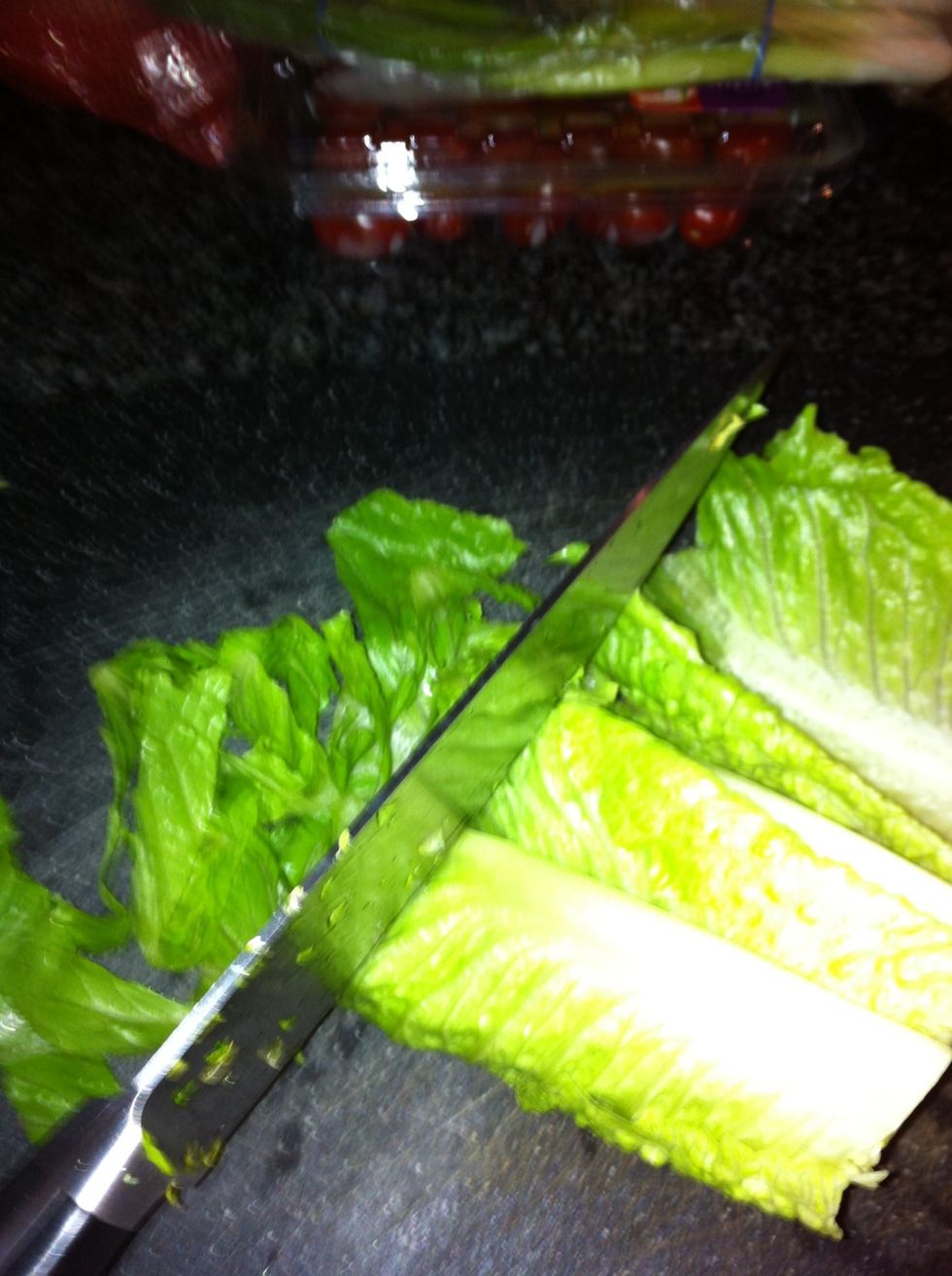 Wash lettuce and chop or tear into small pieces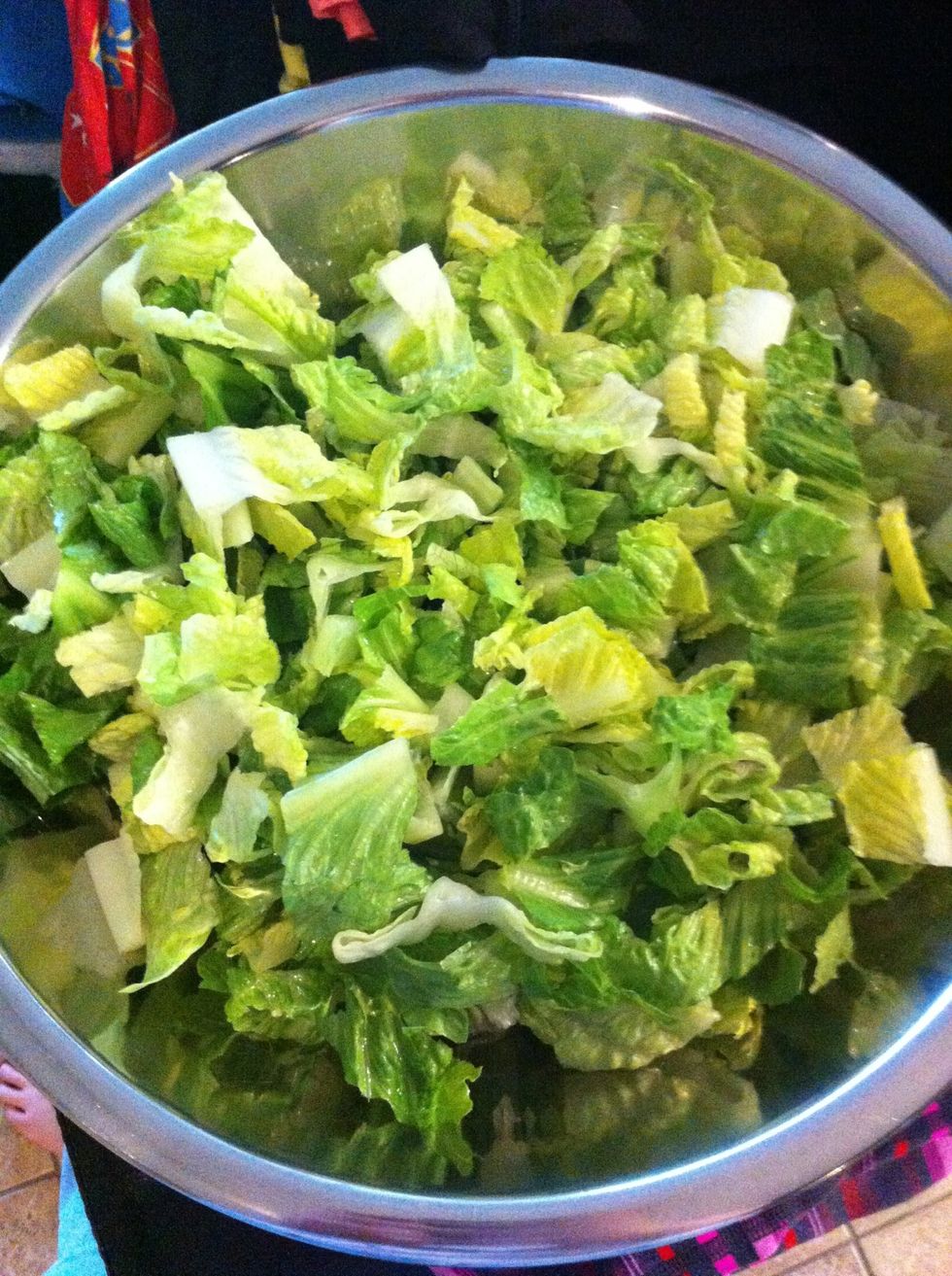 Add lettuce to large bowl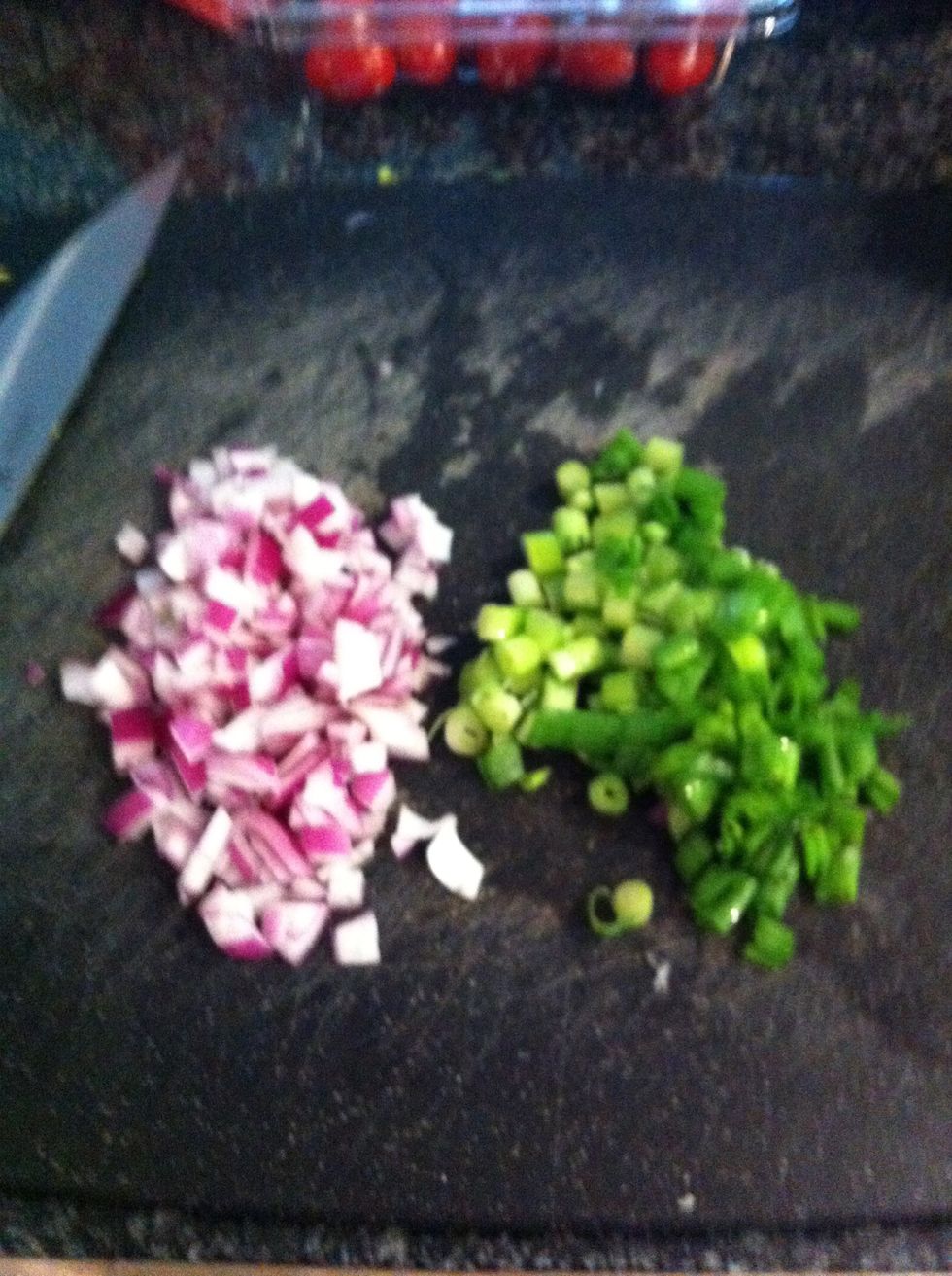 Chop red and green onions and add to bowl of lettuce
Chop cucumber and add to bowl, I didn't have any so I am skipping this step.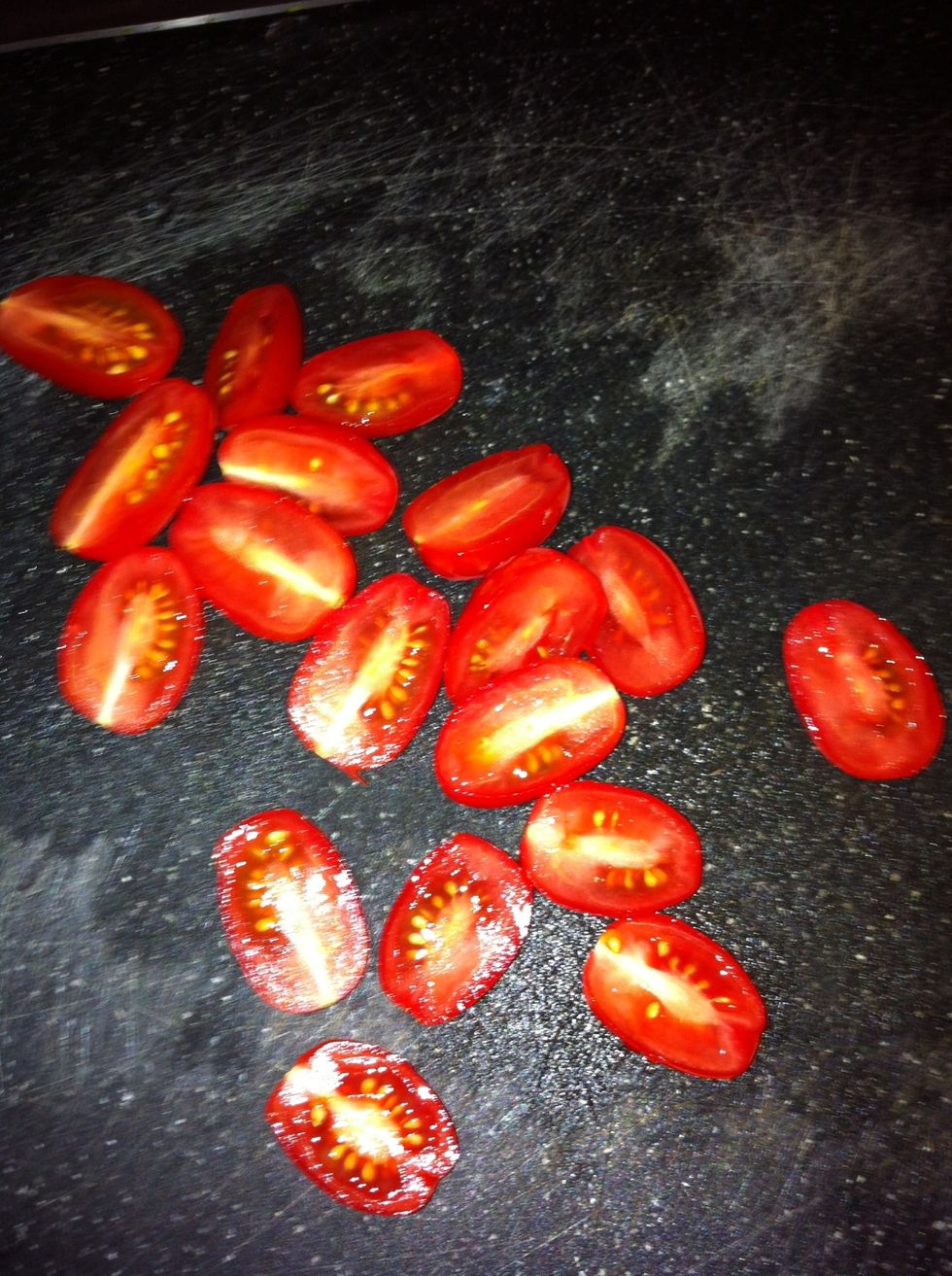 Dice tomatoes and add to bowl, I am using cherry tomatoes, my favorite, this is all a guideline, feel free to add as much or little of these ingredients as you wish, it'll still be delicious!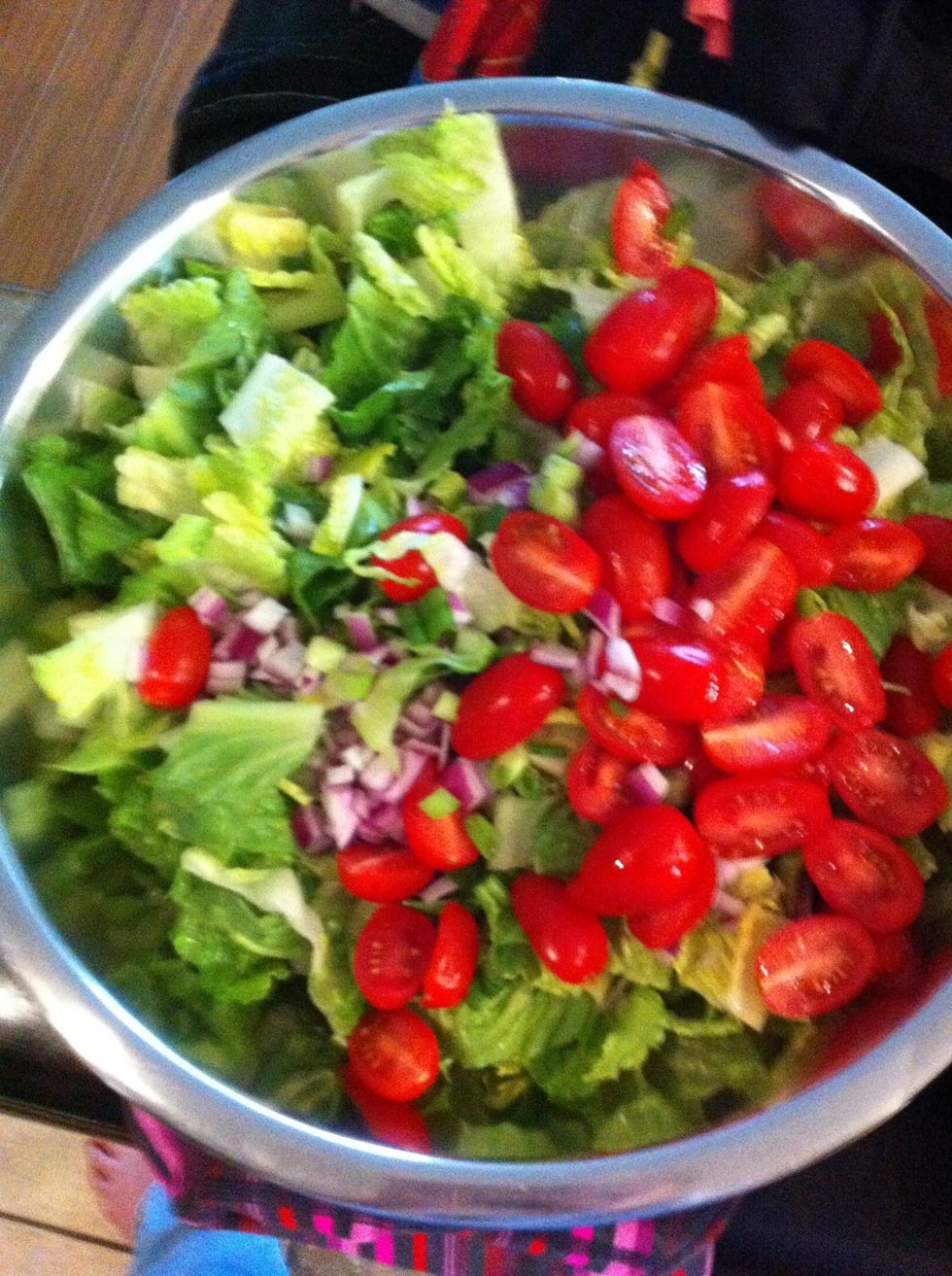 Looking good so far!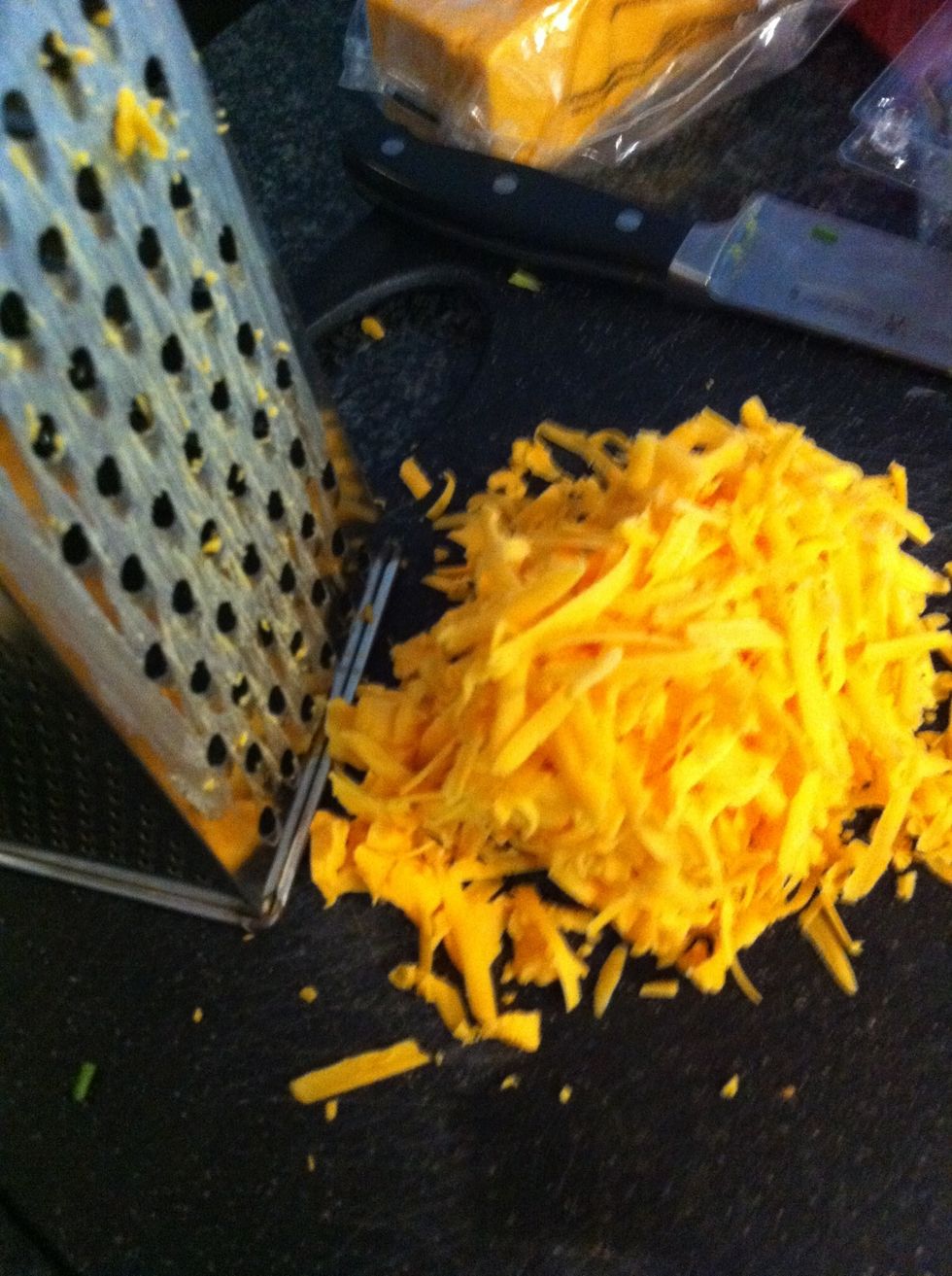 Shred your favorite cheese, add to bowl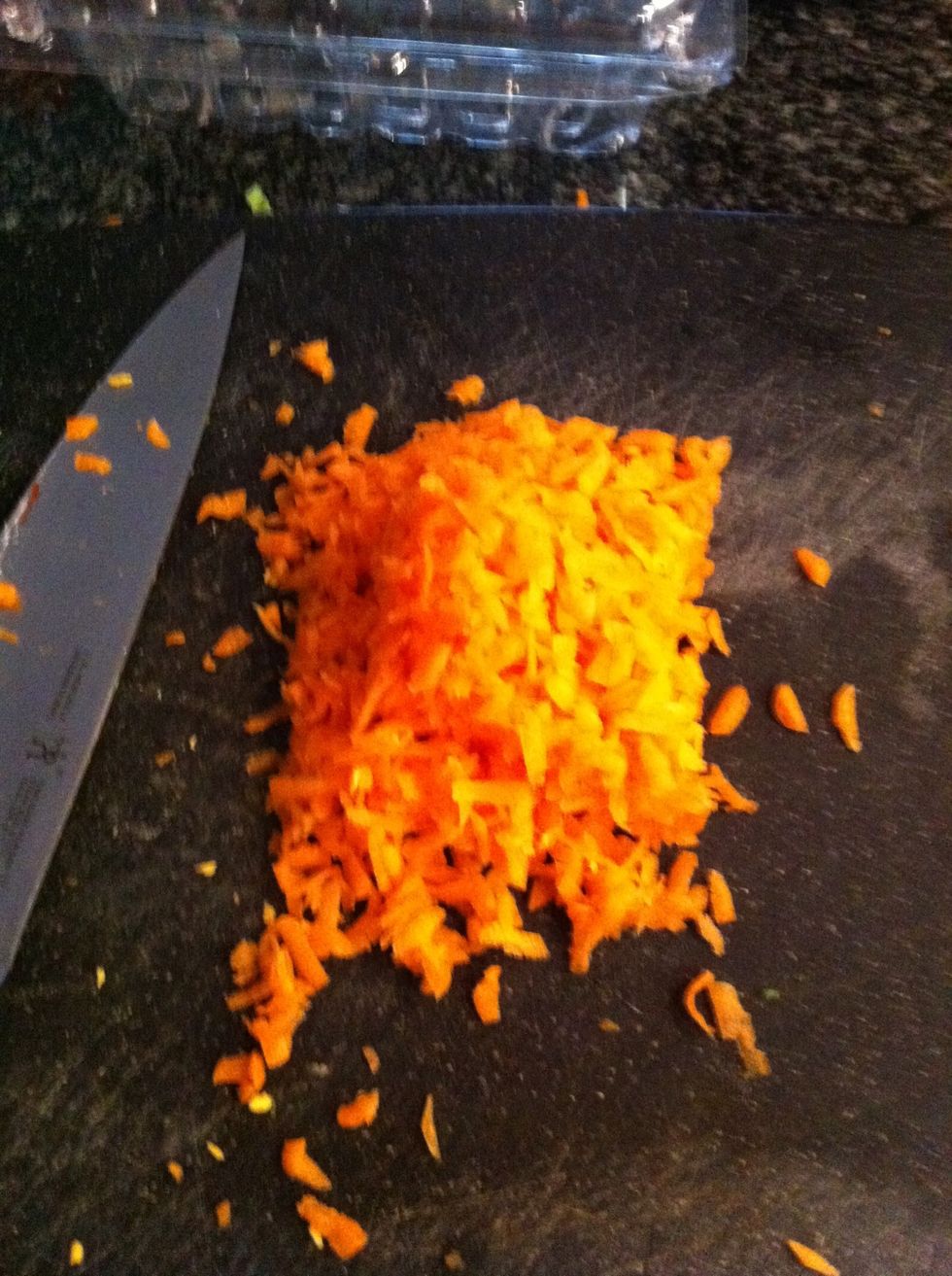 Shred carrots with cheese grater, add to bowl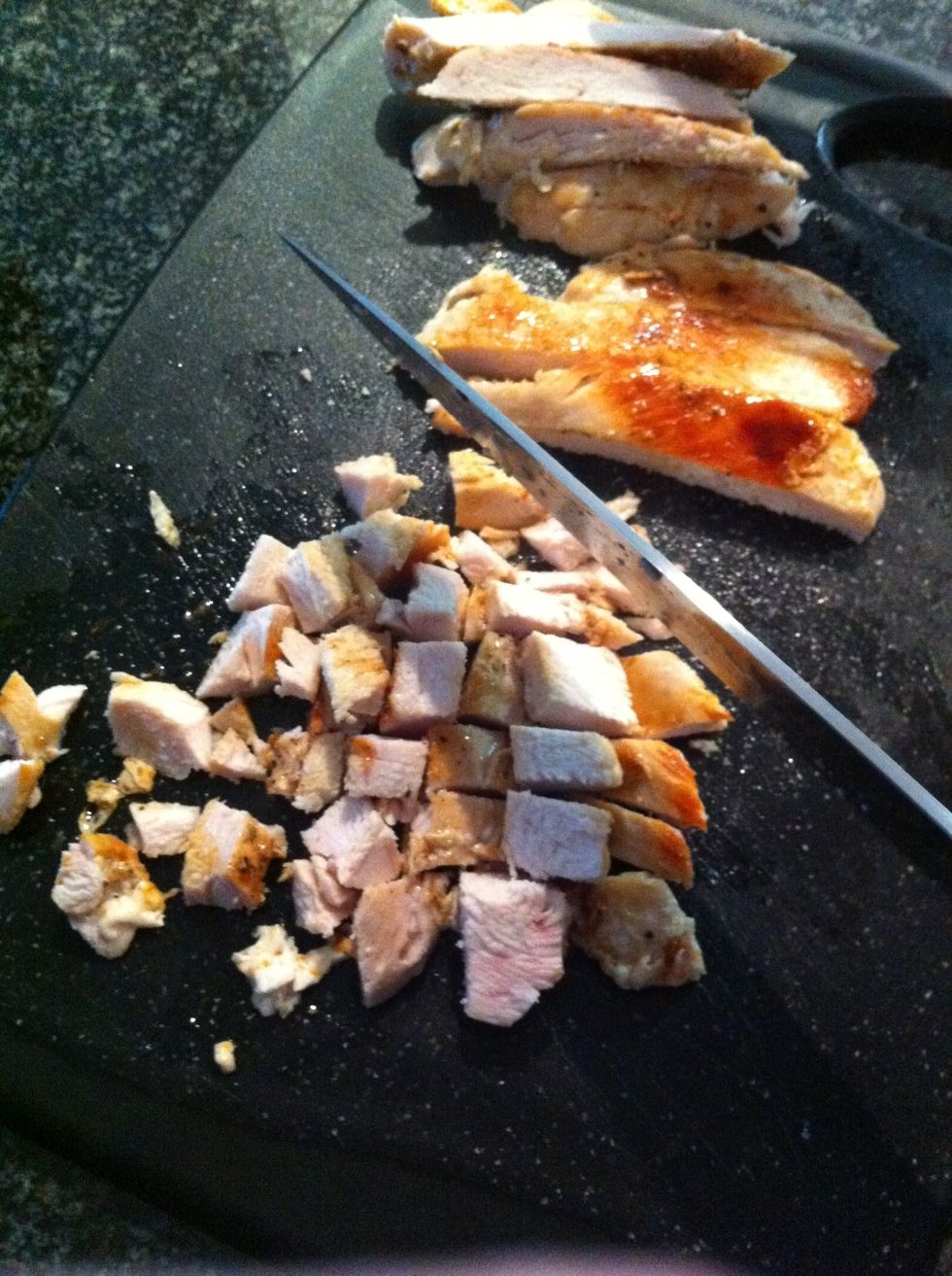 Dice or shred your cooked chicken breast and also add to bowl of lettuce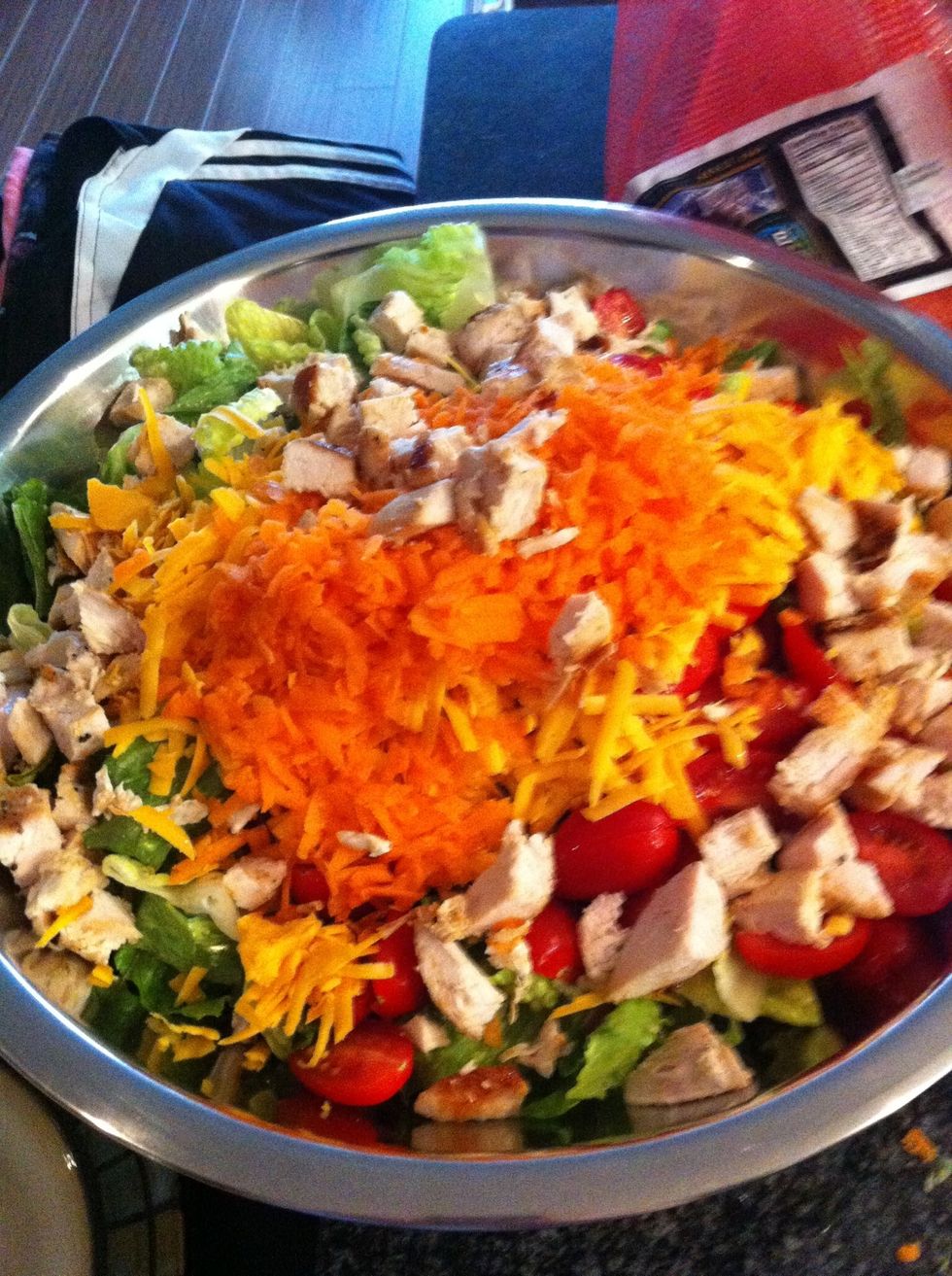 Looks delicious! Only thing left to do is peel and dice our hard boiled eggs!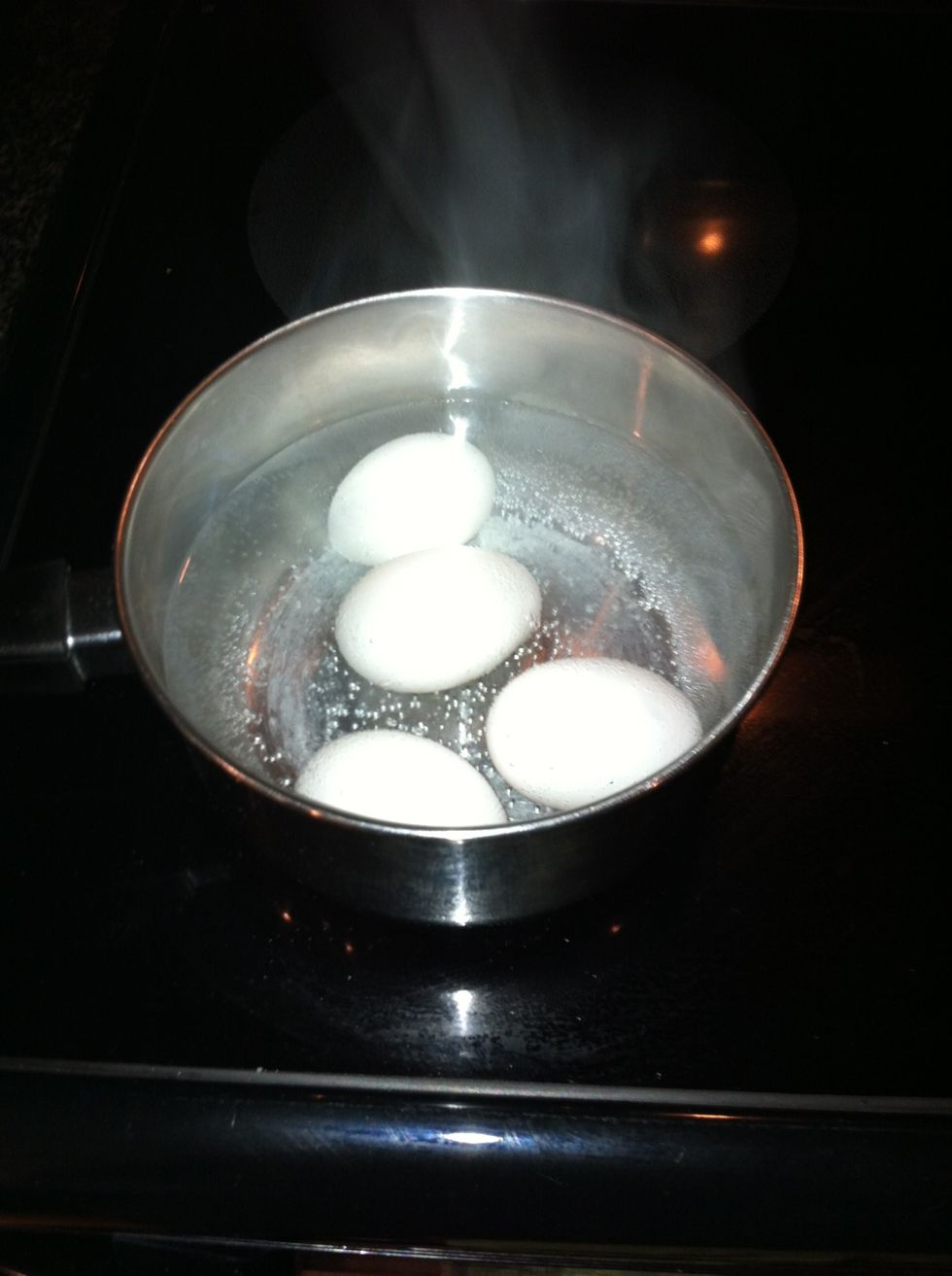 Cook 4 eggs for entire salad, the salad will make 4 big servings. Boil eggs rapidly for 12 minutes, when time is up dump hot water and allow cold water from sink to pour over them for 1 minute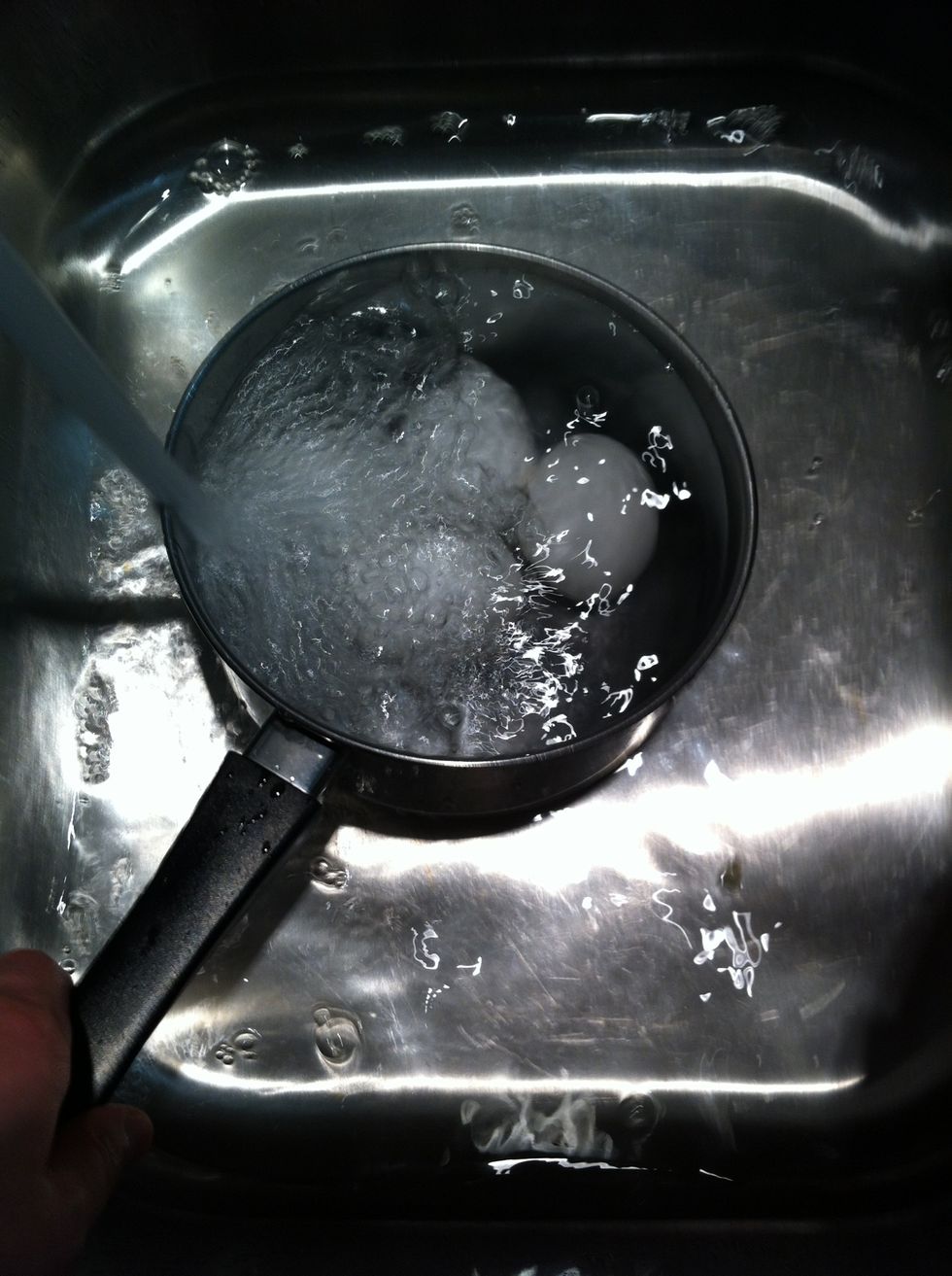 Running cold water over eggs for 1 minute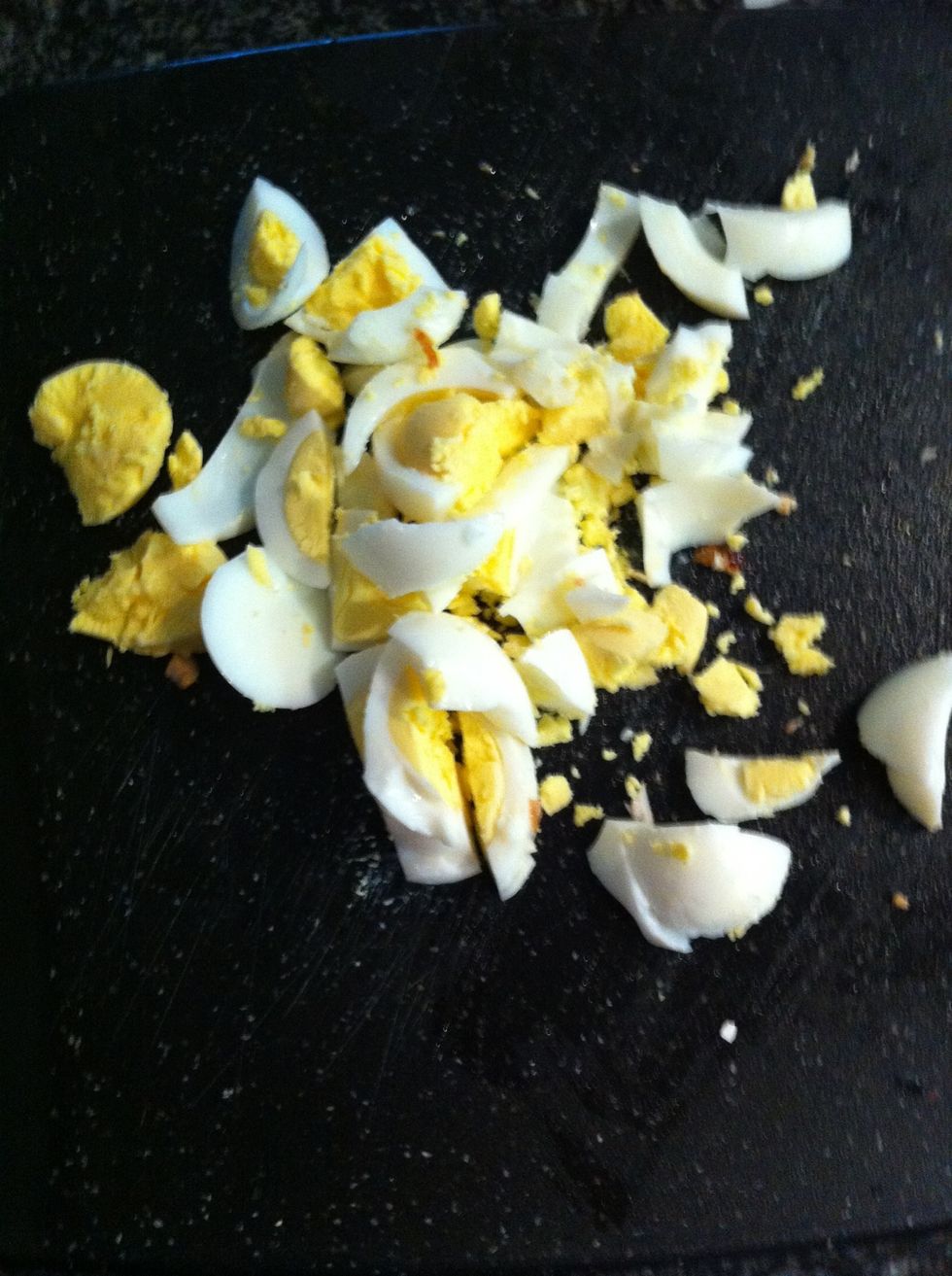 Peel and dice eggs and add to bowl of salad, sprinkle salt and pepper over eggs once in bowl.
Using salad tongs mix all ingredients, divide salad among plates or bowls and add your favorite dressing, my favorite with this salad is ranch. Makes 4 servings. Enjoy!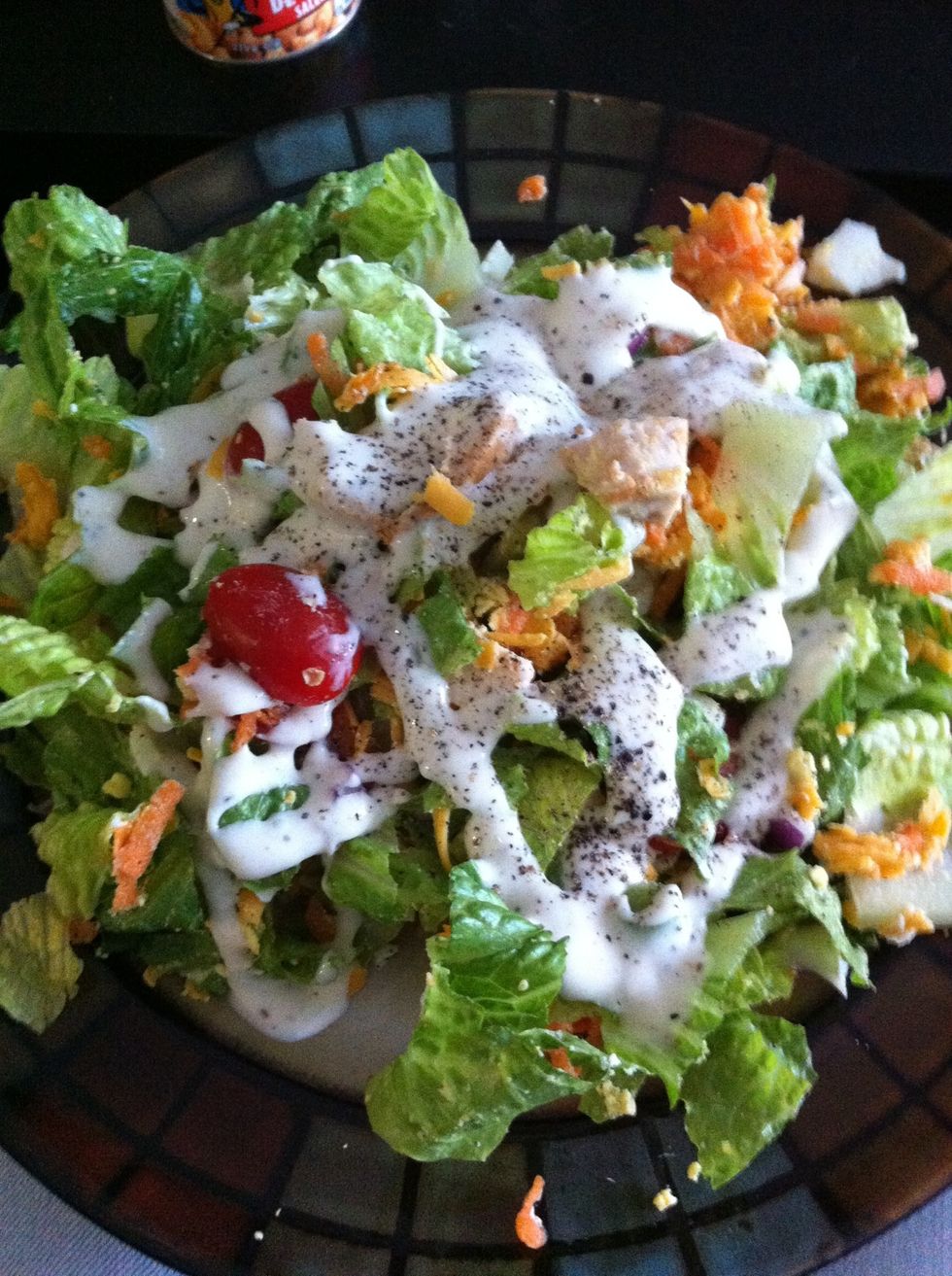 You can store left overs in an airtight container in the refrigerator
3.0 heads romaine lettuce
3.0 Carrots, shredded
1/2c Shredded cheese, cheddar is best
1/4c Red onion, diced
1.0bnch Green onion, diced
1.0c Tomatoes, diced
1/2c Cooked chicken breast, diced or shredded
4.0 Hard boiled eggs, peeled and diced
1/2c Cucumber, diced
Your favorite salad dressing