How to make a healthy coconut protein shake. lose weight
The Healthy Fresh Coconut & Protein Shake to Lose Fat! We personally work 1-on-1 online with all our members worldwide to get results with our NO Fluff, NO Bullsh!t approach. We include and personalise all aspects of our programs from Meal Planning, Mindset, Workouts, Goals, Accountability, Support and so much more Book in for a FREE health and Fitness consult valued at $99 http://www.meetme.so/highdegreefitness
29
Today I'm going to make a yummy, healthy shake. On the way I'll give hints if you want to make it healthier. Or if you want to increase the carbs to help stack on some extra muscle.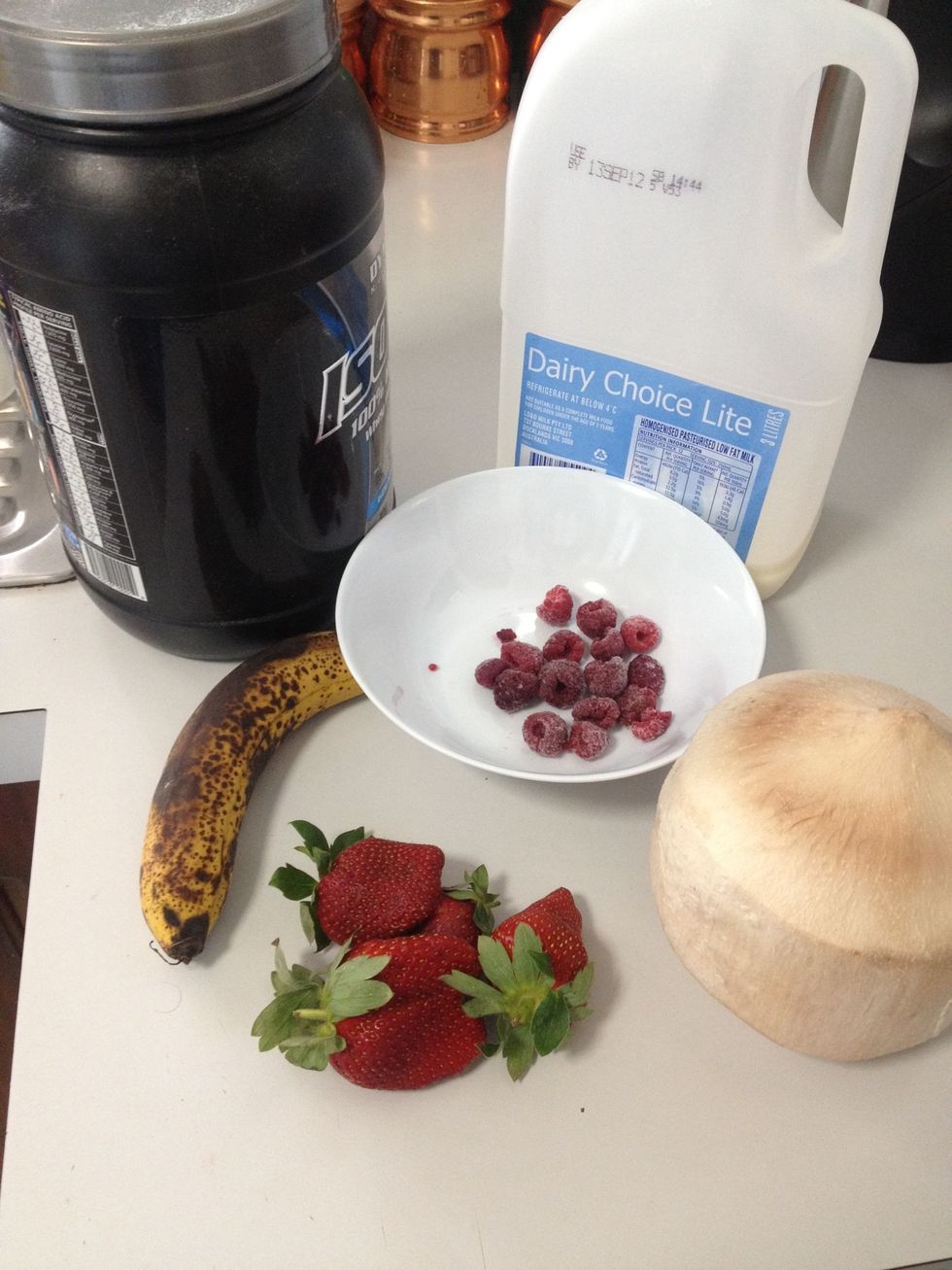 The ingredients you will need. You can adjust to add more strawberrys, banana or raspberries to your liking. No raspberries? Try cherries/blueberries/ other berries I you like.
There are so many variation of shakes you can make. If you are focusing on losing weight you want to make it as healthy as possible. Limit the sugar and carbs. Want to gain weight the increase carbs.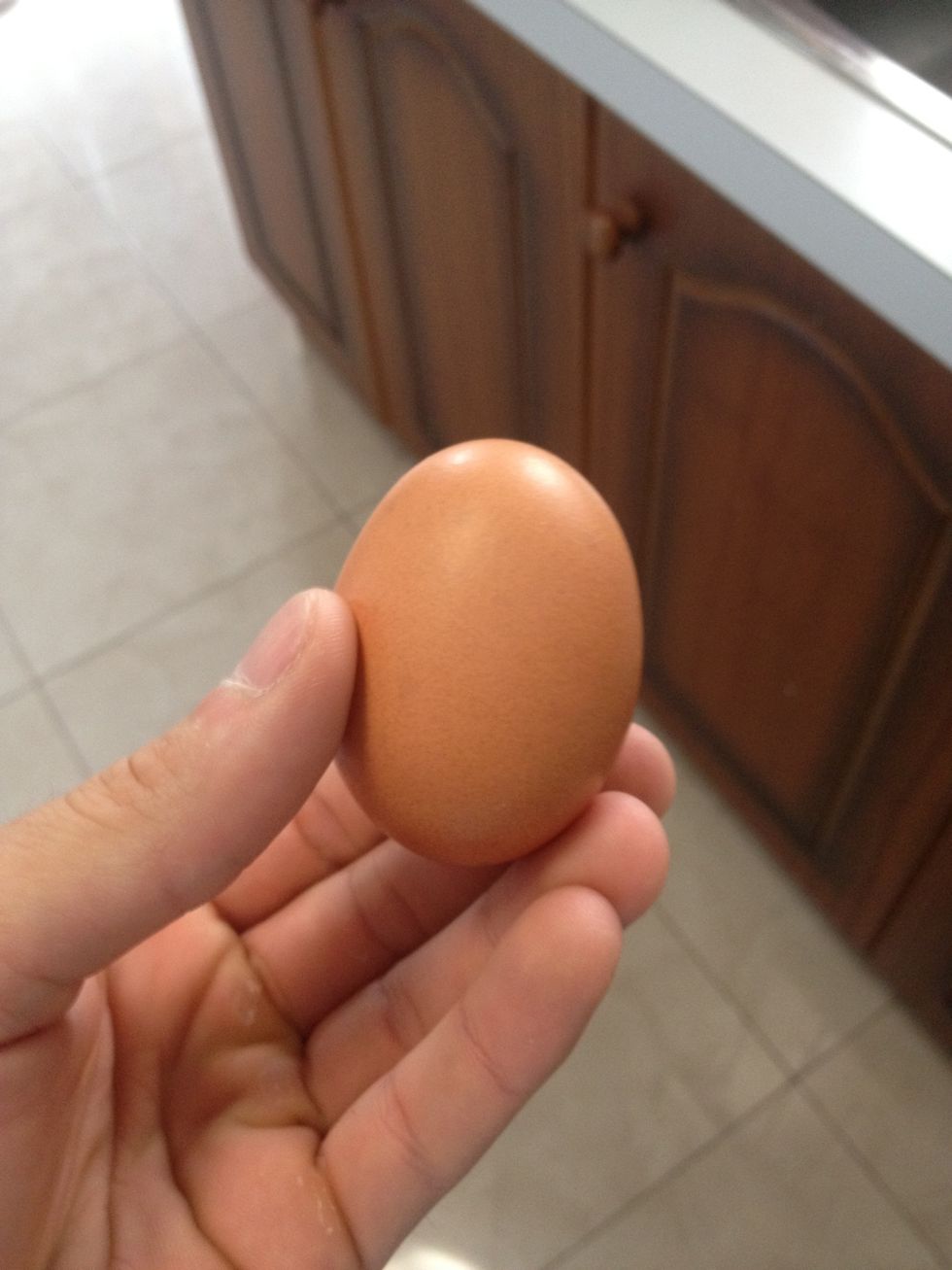 Add an egg to up the protein. Note:eating a raw egg might pose a health concern, If you feel comfortable eating raw blended egg you can. This step is for the brave. It must be safe if Rocky did it.Lol
Why do you need more carbs to create muscle? Your body loves carbs, but if you lack carbs, your body will use proteins. Proteins are stored in your muscles. So it will making them or limit growth.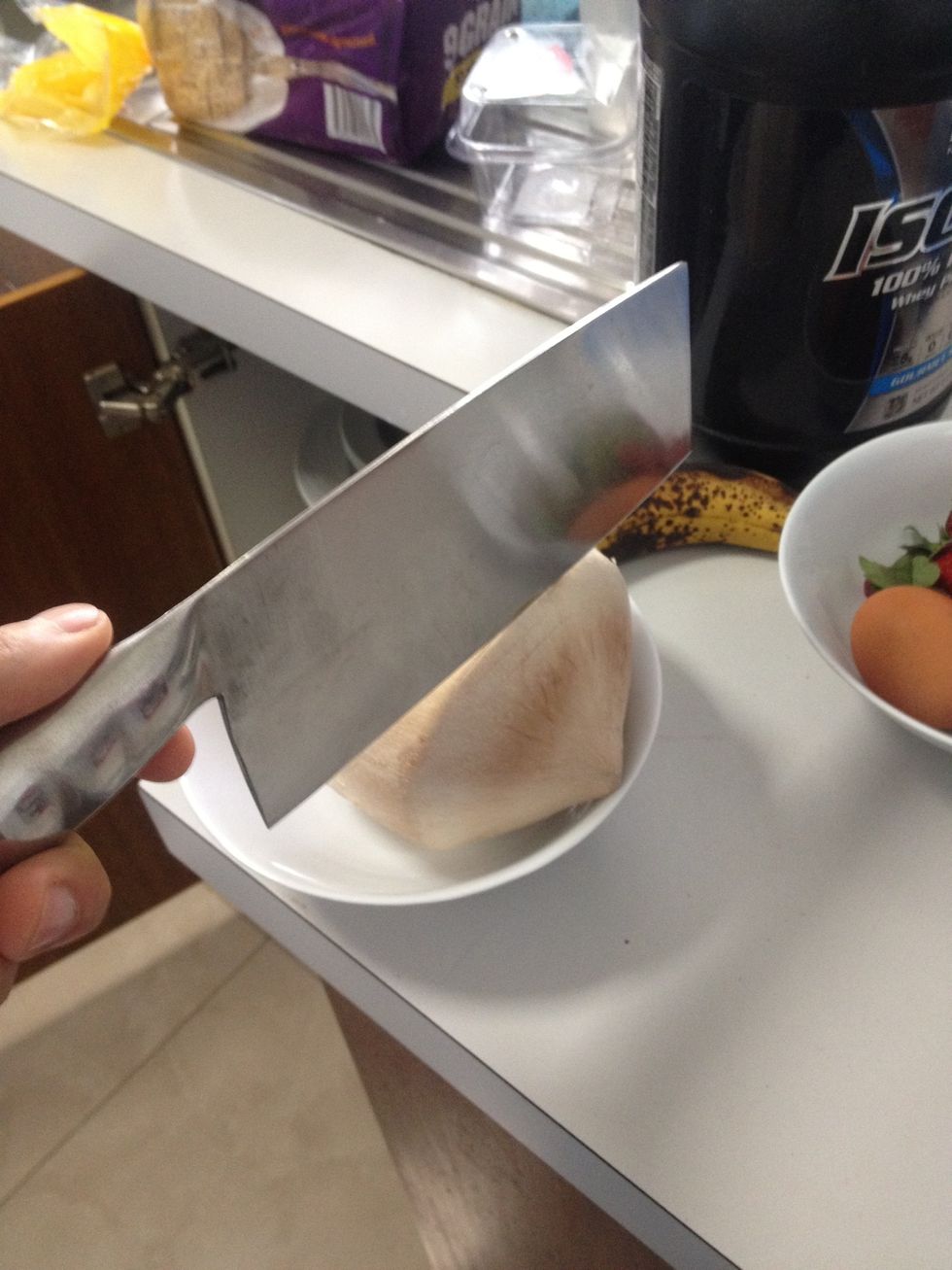 Cut the coconut, use a big cleever with a lot of weight behind it. If you don't you won't get through the shell. WATCH OUT FOR YOUR FINGERS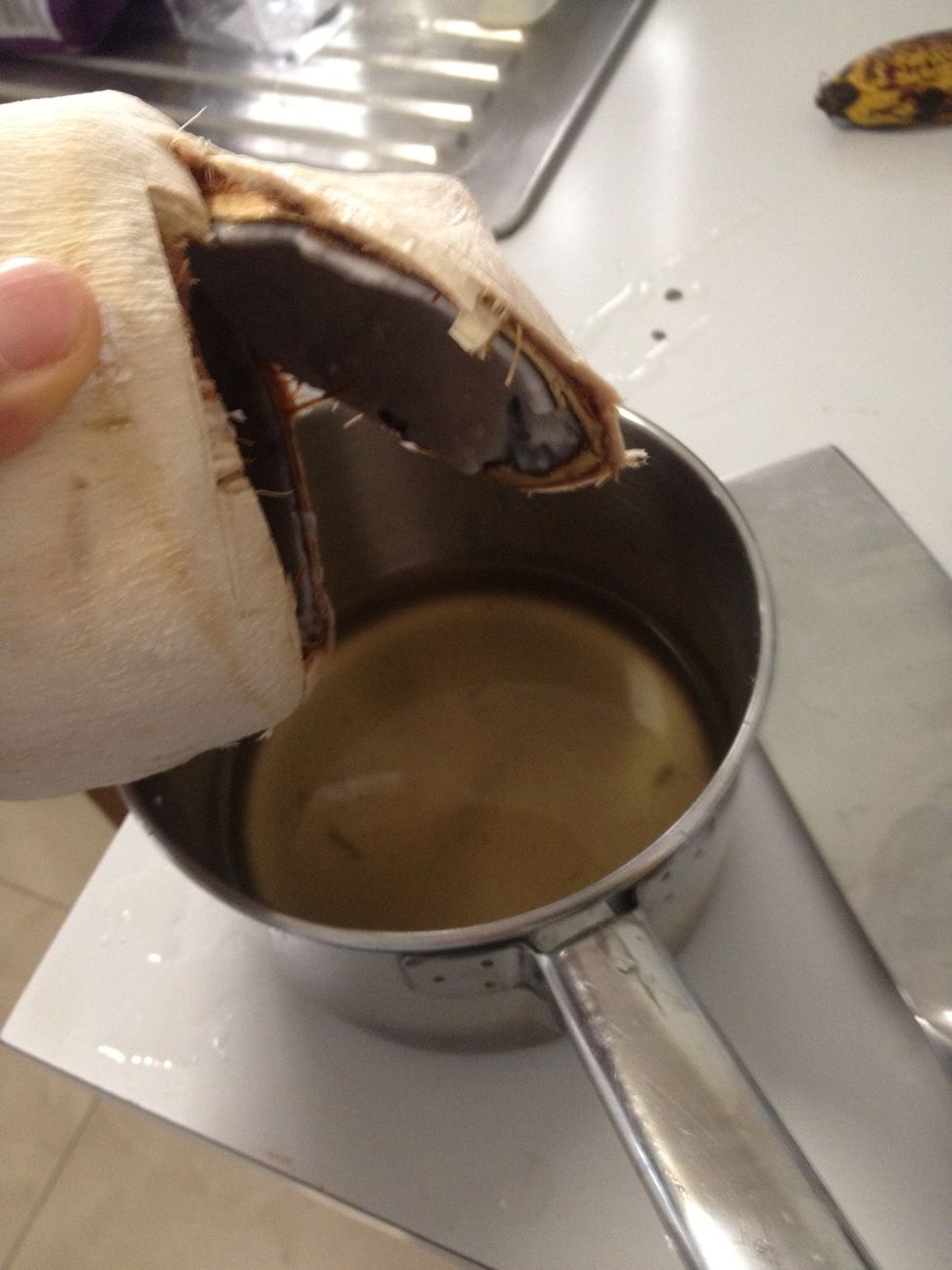 Pour the liquid goodness into a bowl. I found this pot better than the plastic bowl I was using. MAKE SURE YOU CUT IN A BOWL/POT, NOT ON THE FLOOR OR BENCH. Juice will go everywhere if you do.
Prep the strawberrys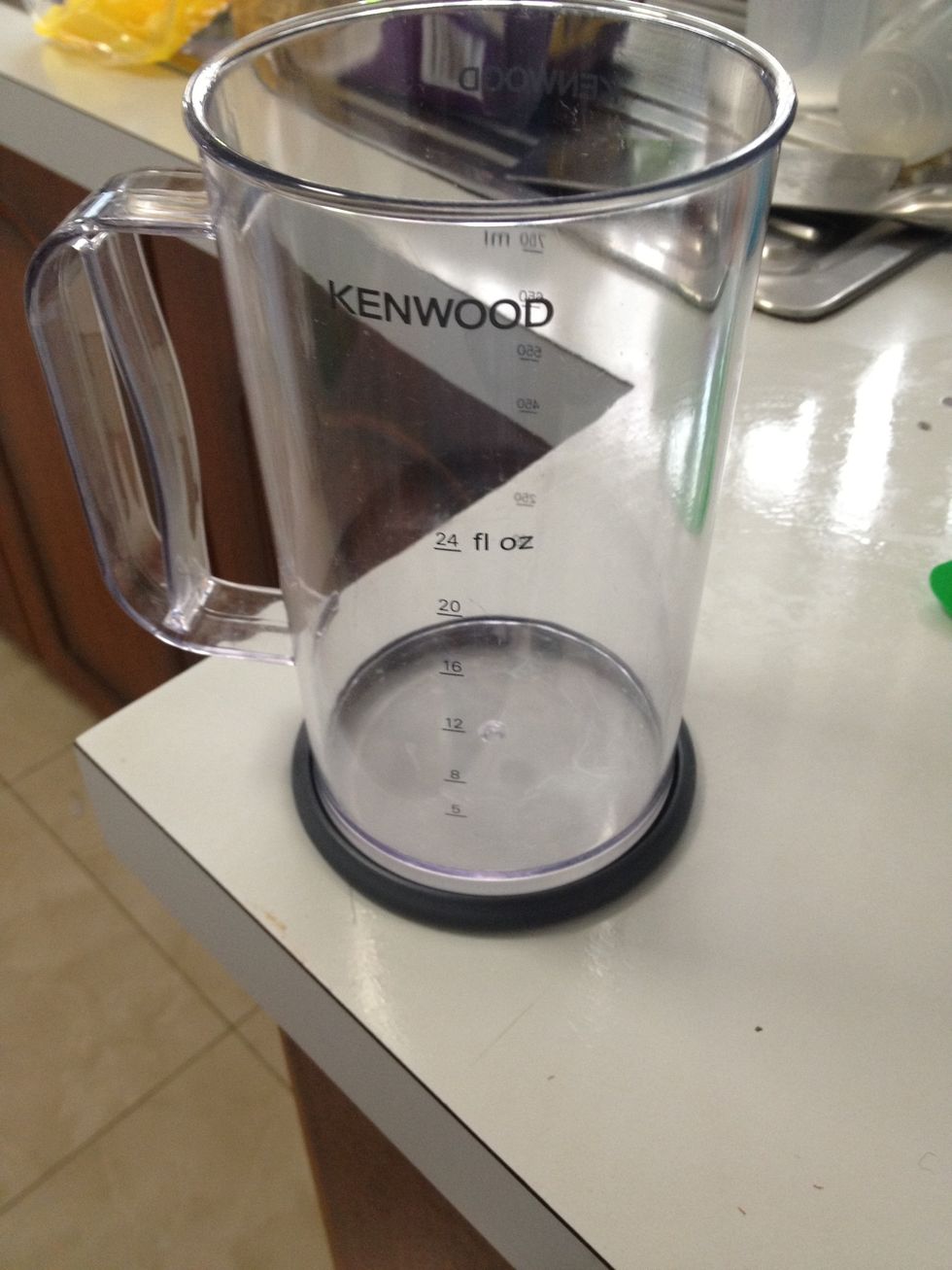 Okay let's get started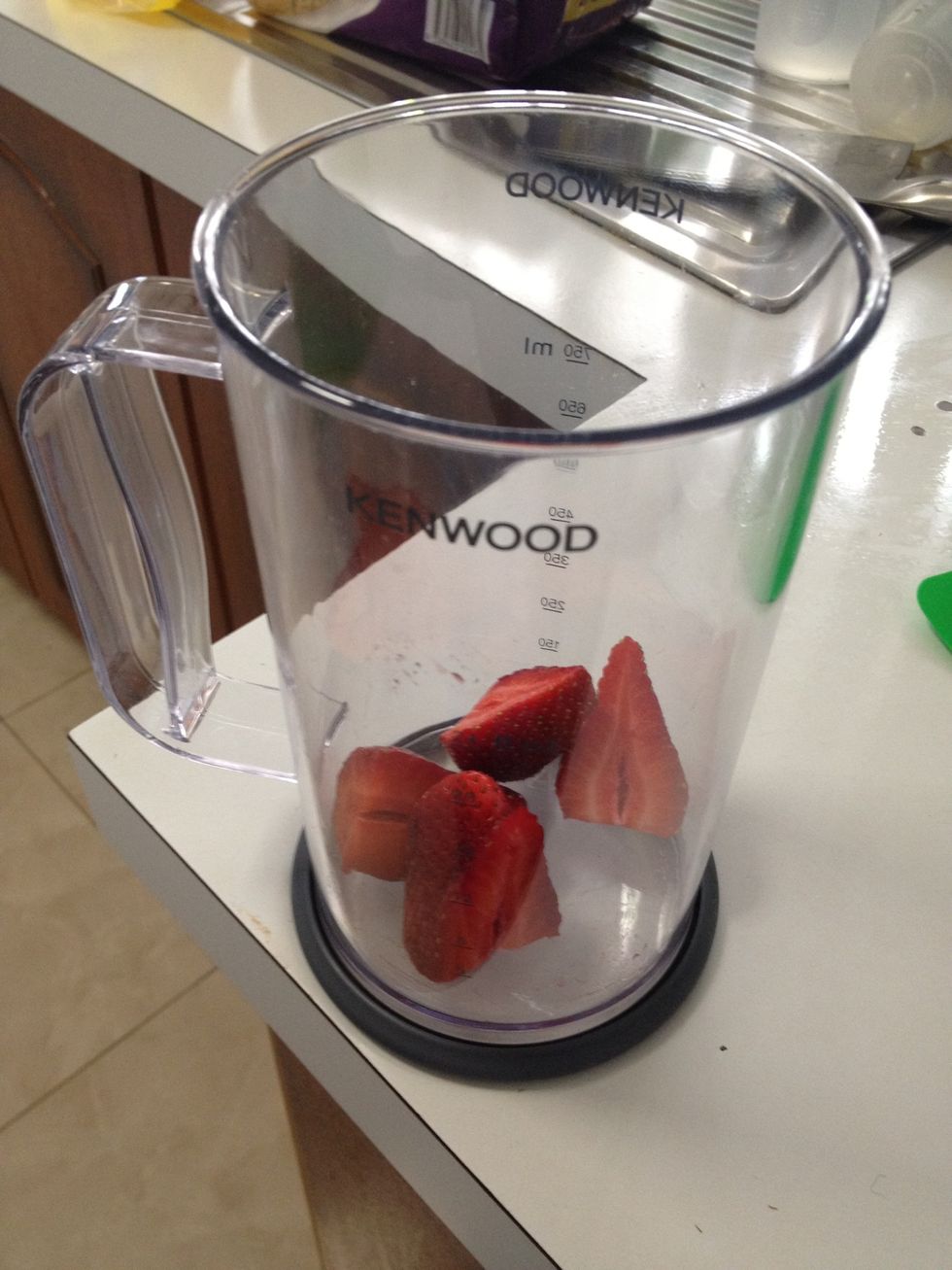 Add your cut strawberries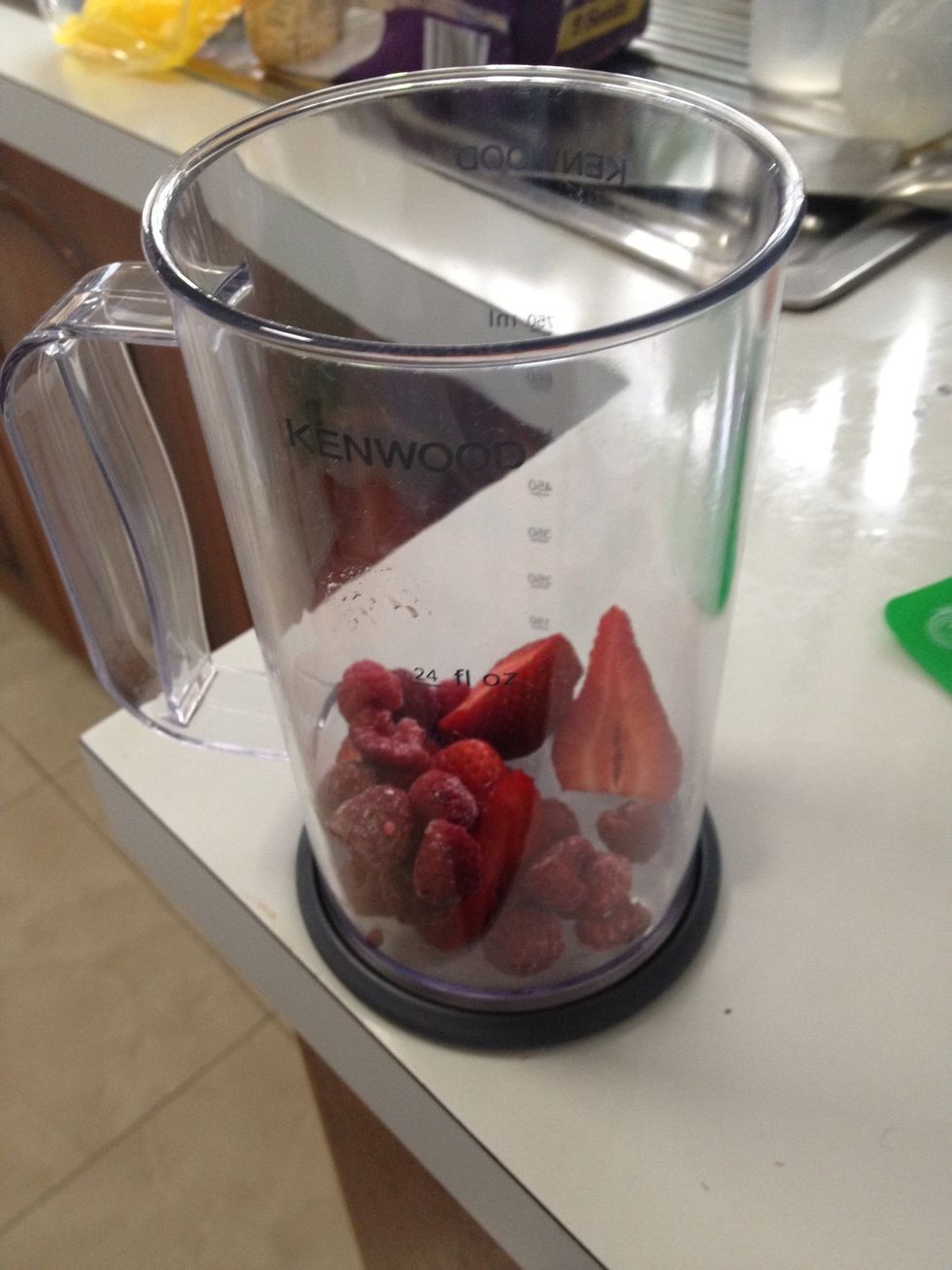 Add berries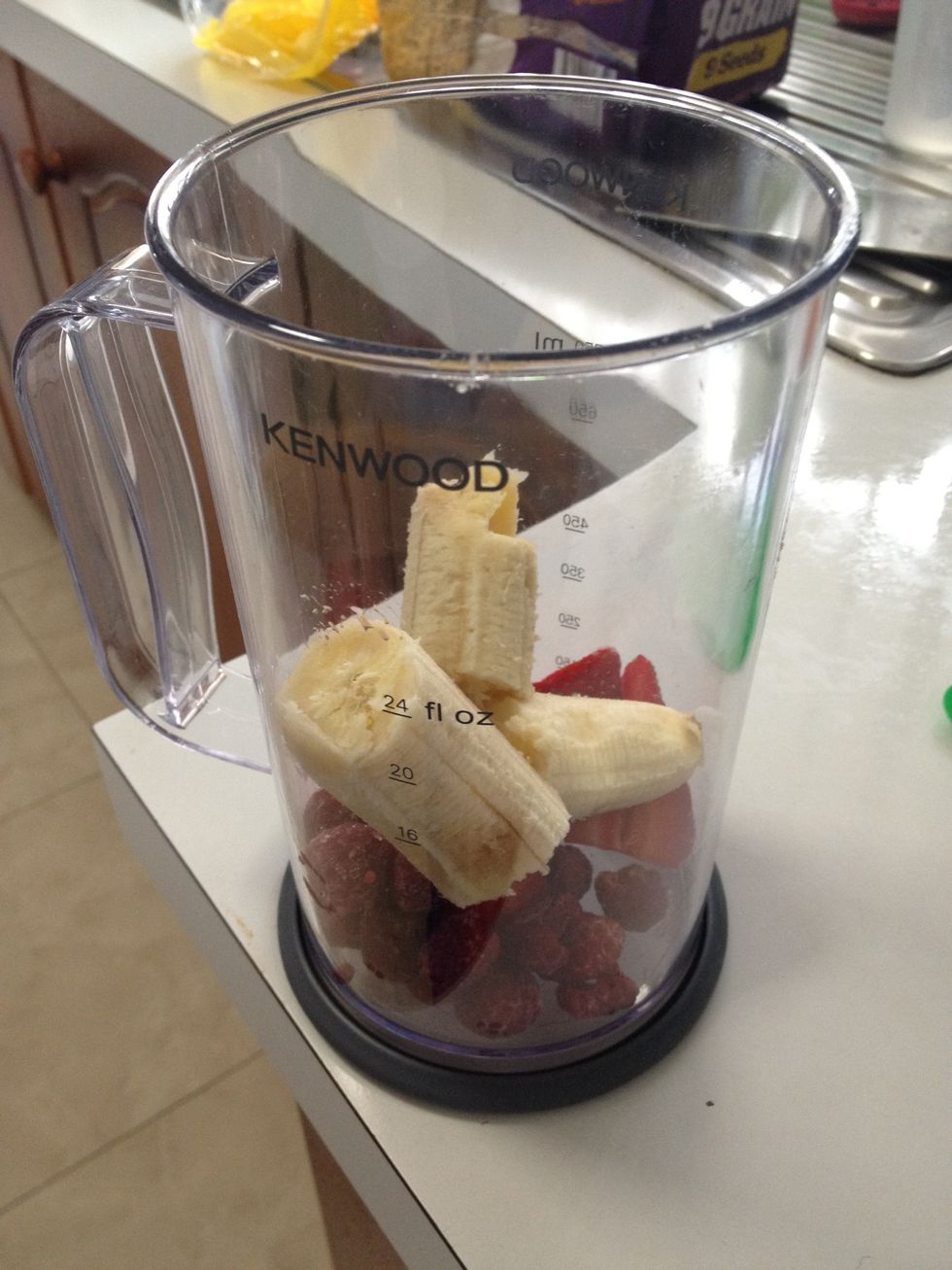 Add banana. Break it up.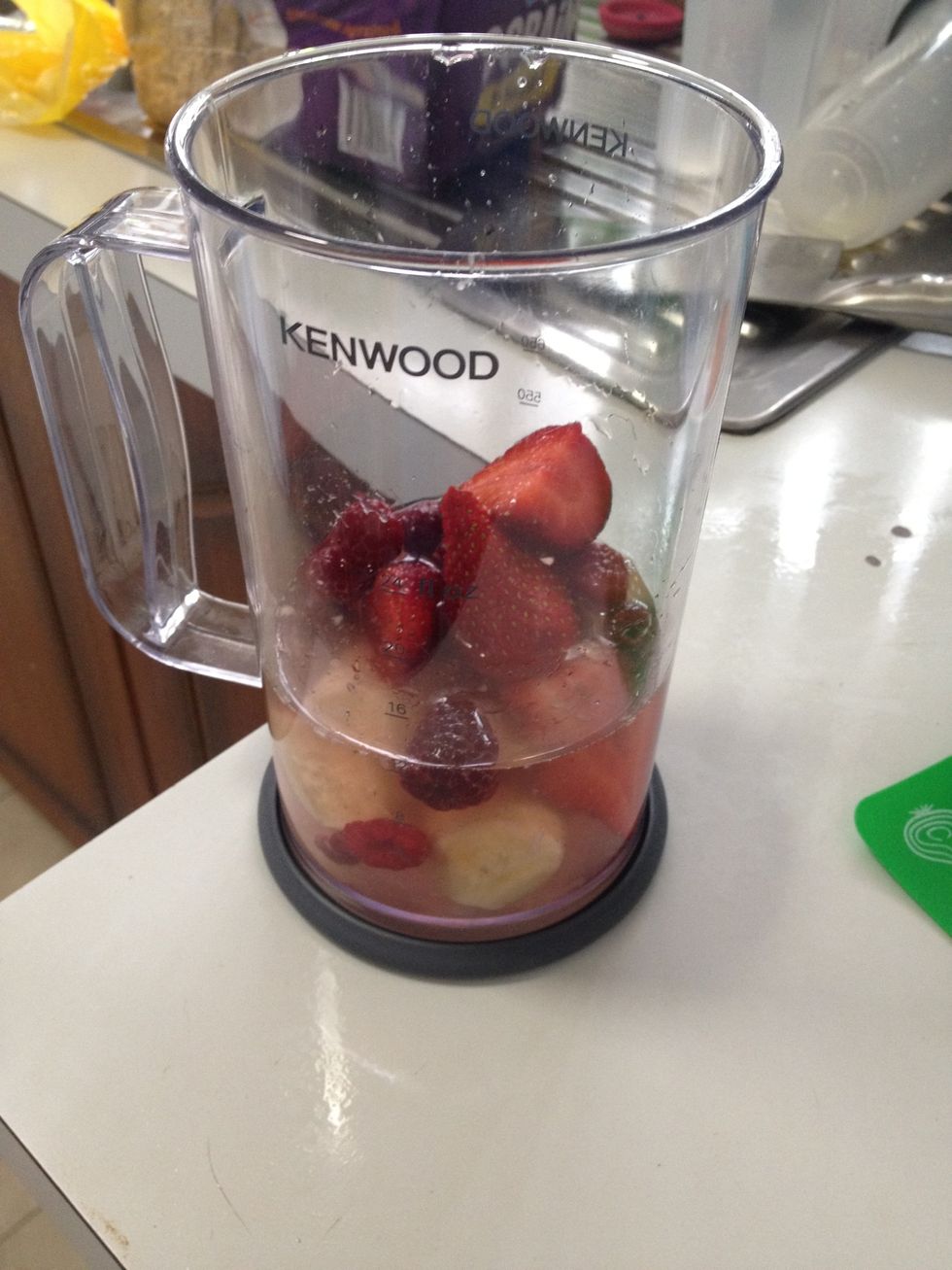 Add coconut juice(half of the coconut juice)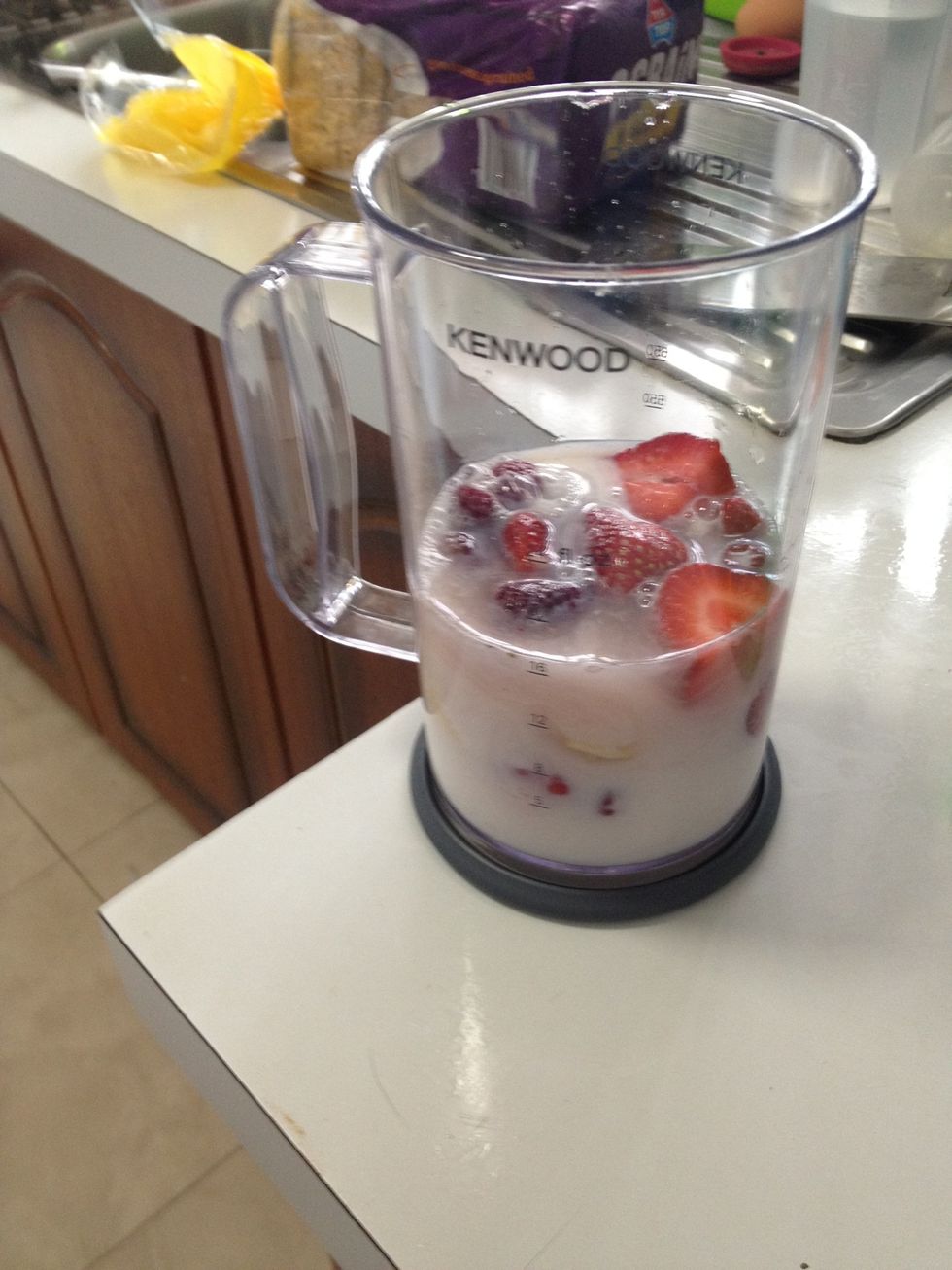 Add about 50 - 100ml of lite milk. Don't need to add milk, But I think it tastes better with.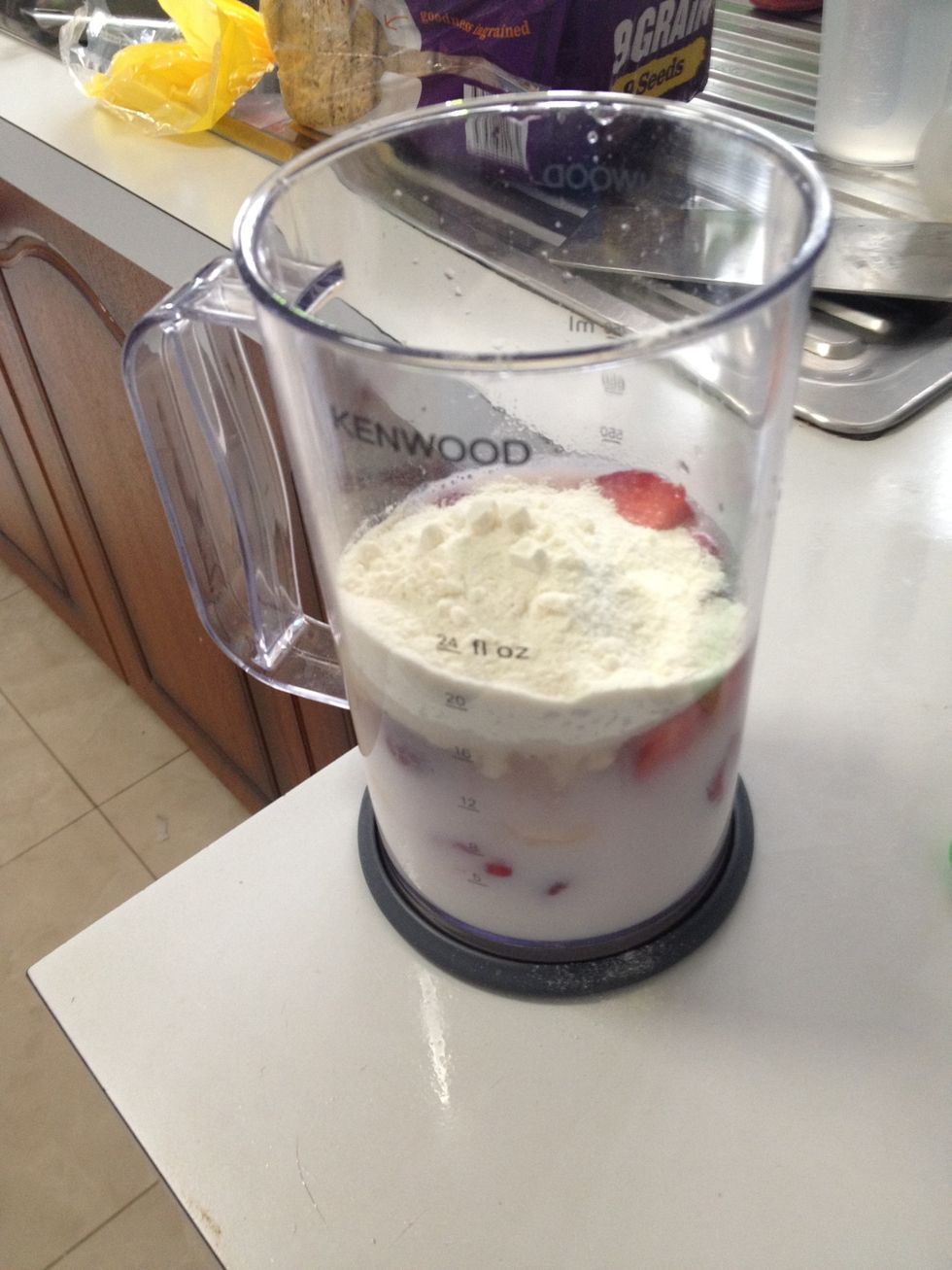 Add your protein, add double if you like, but if you add more, you will be consuming more calories. ADD PROTEIN AFTER LIQUID, OR IT WILL STICK TO THE BOTTOM!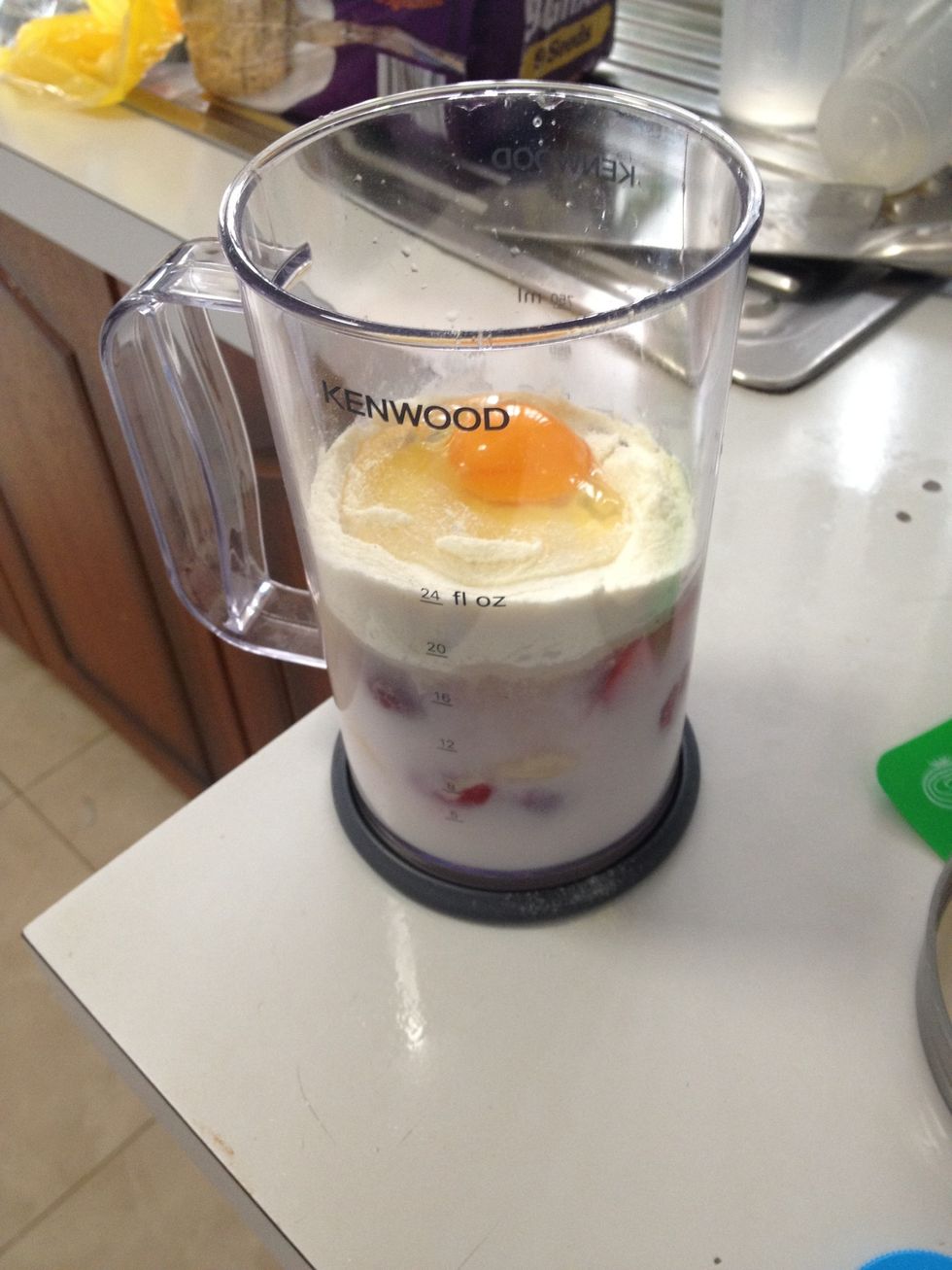 Add Egg if you want the extra protein
Ummm yummy, blend for 30 seconds
You will be surprised how lite and tasty this shake is!
Serve up and drink.
Please 'like' and share if you found this Snapguide helpful. Book in for a FREE health and Fitness consult valued at $99 http://www.meetme.so/highdegreefitness
Join the VIP Facebook Group - Health and Fitness Facebook Retreat https://www.facebook.com/groups/400007780171394/
We personally work 1-on-1 online with all our members worldwide to get results. personalising all aspects from Meal Planning, Mindset, Workouts, Goals, Accountability, Support and so much more
3.0 Strawberries
1/2 Juice of fresh coconut
Few raspberries
1/4c Of lite milk
1.0 Banana
1.0 Scoop protein
Joshua Haswell
We offer Personal Training, Online Personal Training, Meal Planning, Exercise Plans, Workouts, Detox, Supplements PLUS more. All your health and fitness needs!