How to make a healthy chicken stir fry
Make a Healthy Chicken Stir Fry
19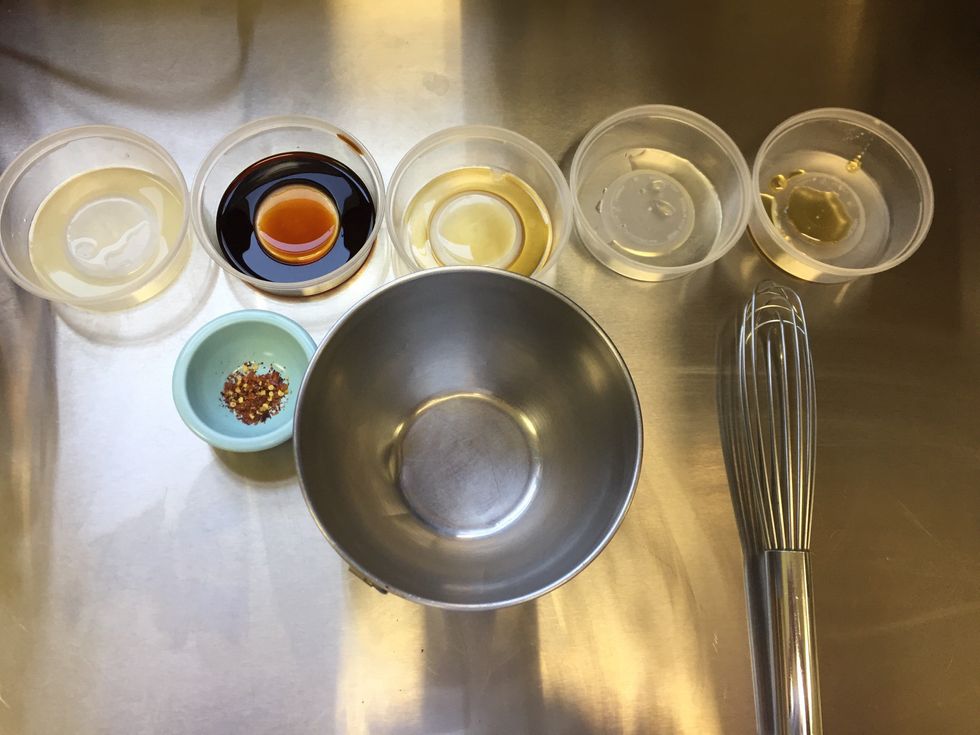 Step 1: In a medium bowl, whisk together soy sauce, lemon juice, honey, sesame oil, rice wine vinegar, and red pepper flakes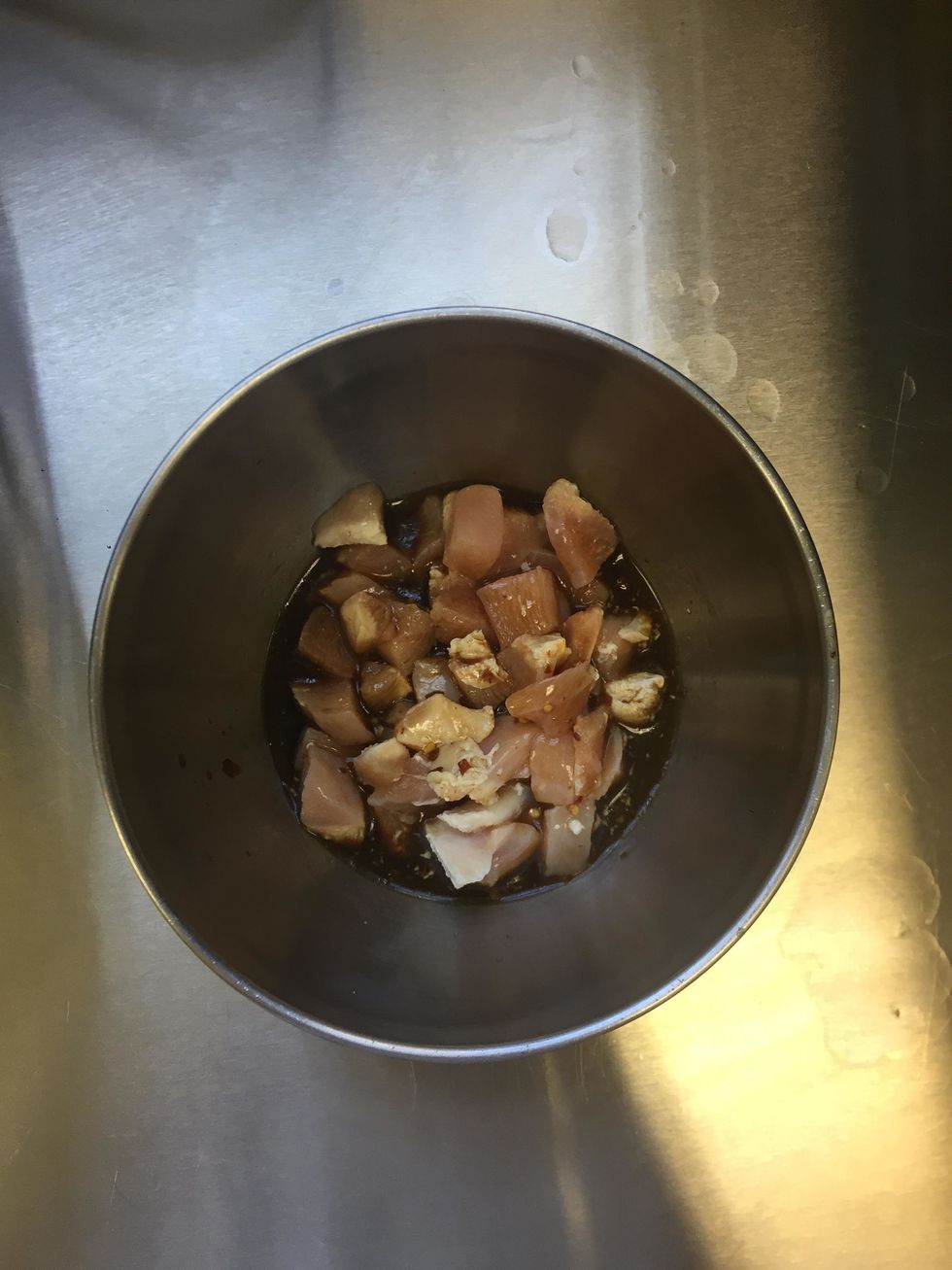 Cut chicken into bite-sized pieces and add chicken into the mixture and toss to coat. Let marinate in the fridge while you chop your veggies.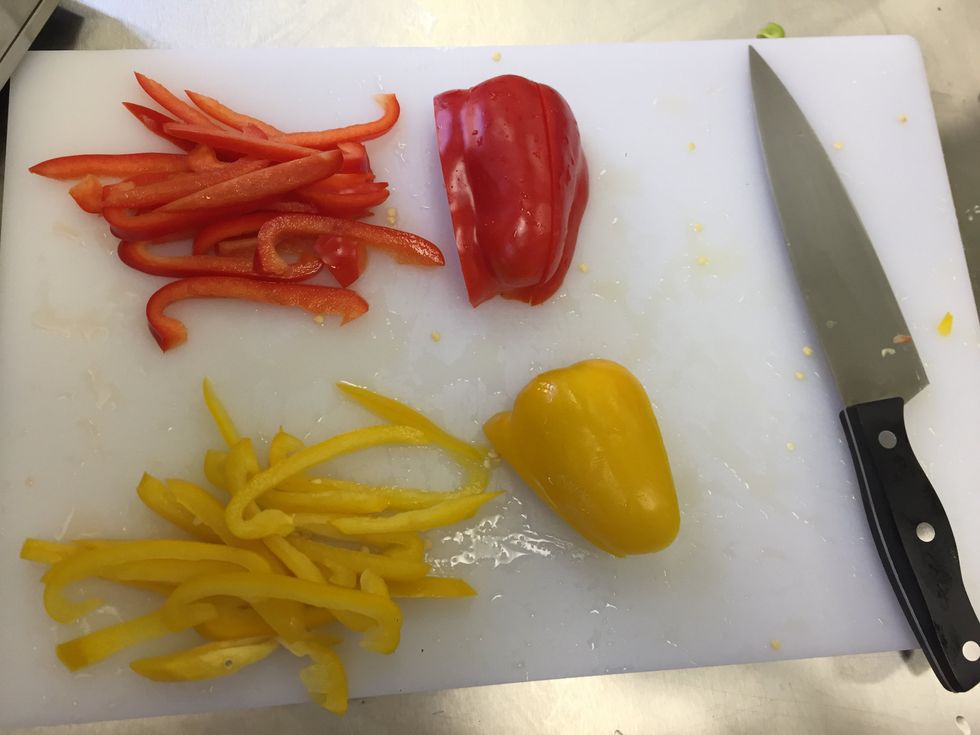 Wash red and yellow peppers and carefully julienne them. Also begin cutting mushrooms into thinly sliced pieces.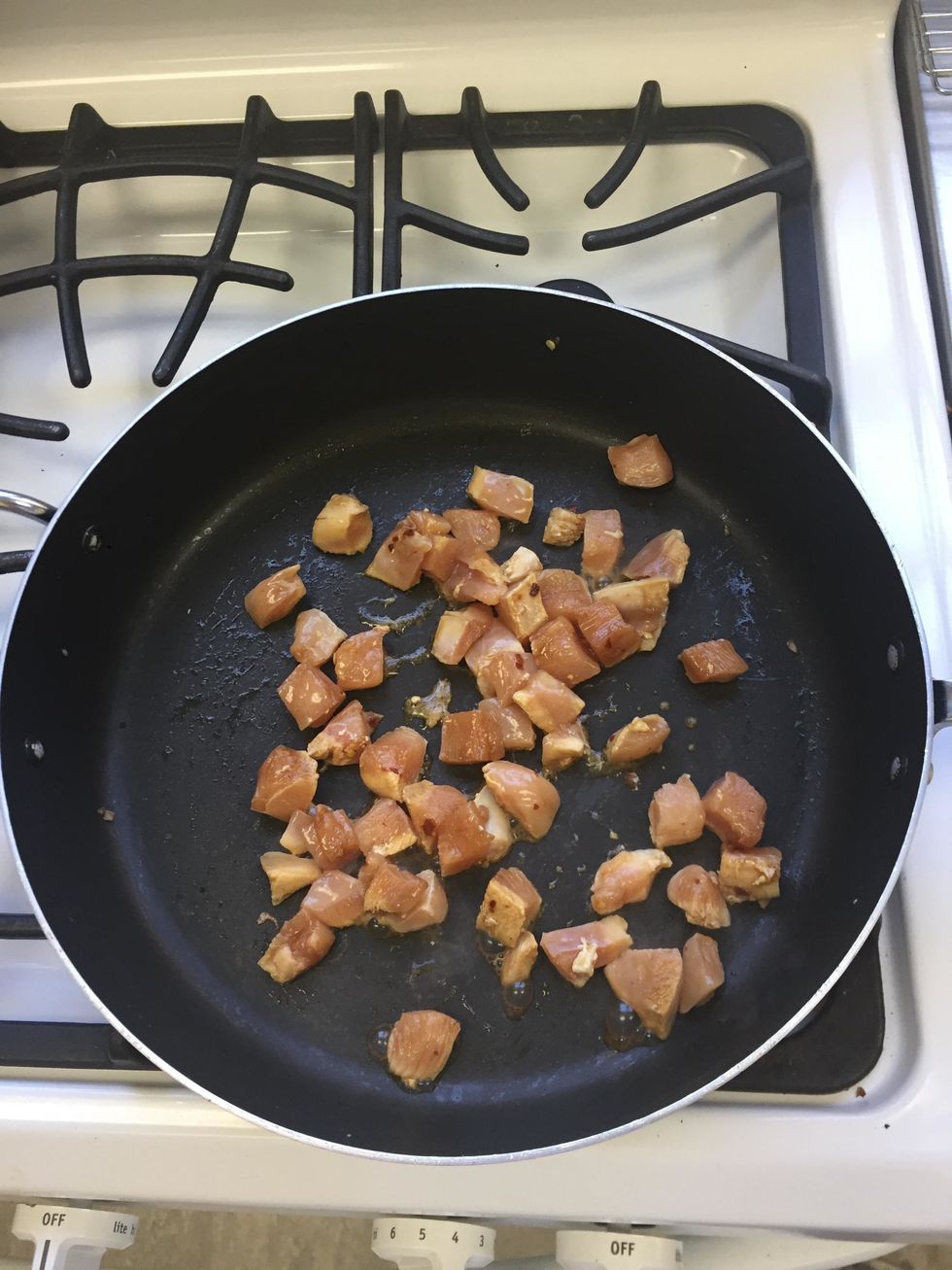 Drain chicken from marinade, reserving it. Add chicken to the wok and cook until the chicken is cooked through, about five minutes. Remove chicken to a plate.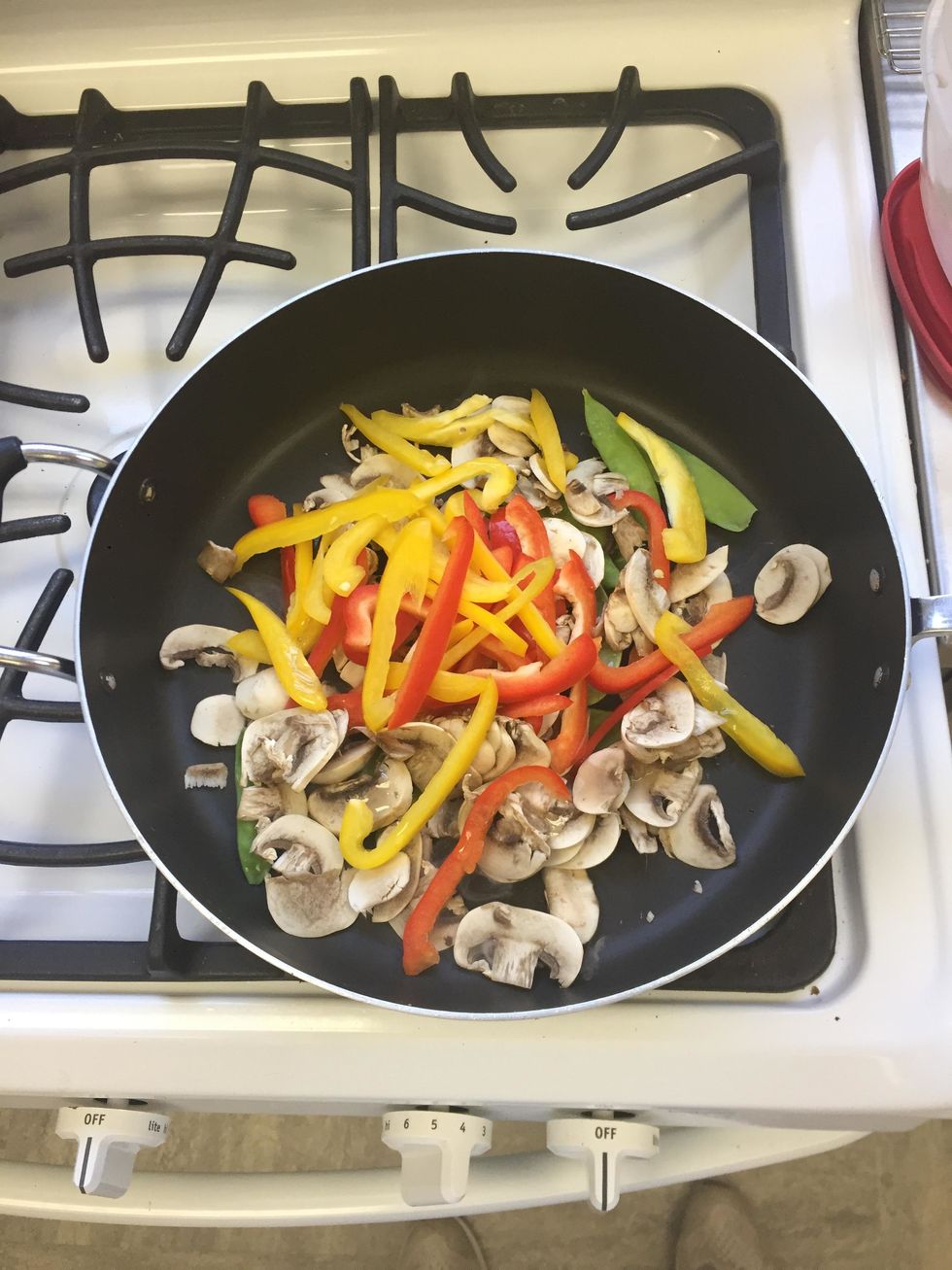 Add olive oil into the wok and add garlic then the peppers, snow peas and mushrooms. Cook until bright in color and crisp, about 3 minutes.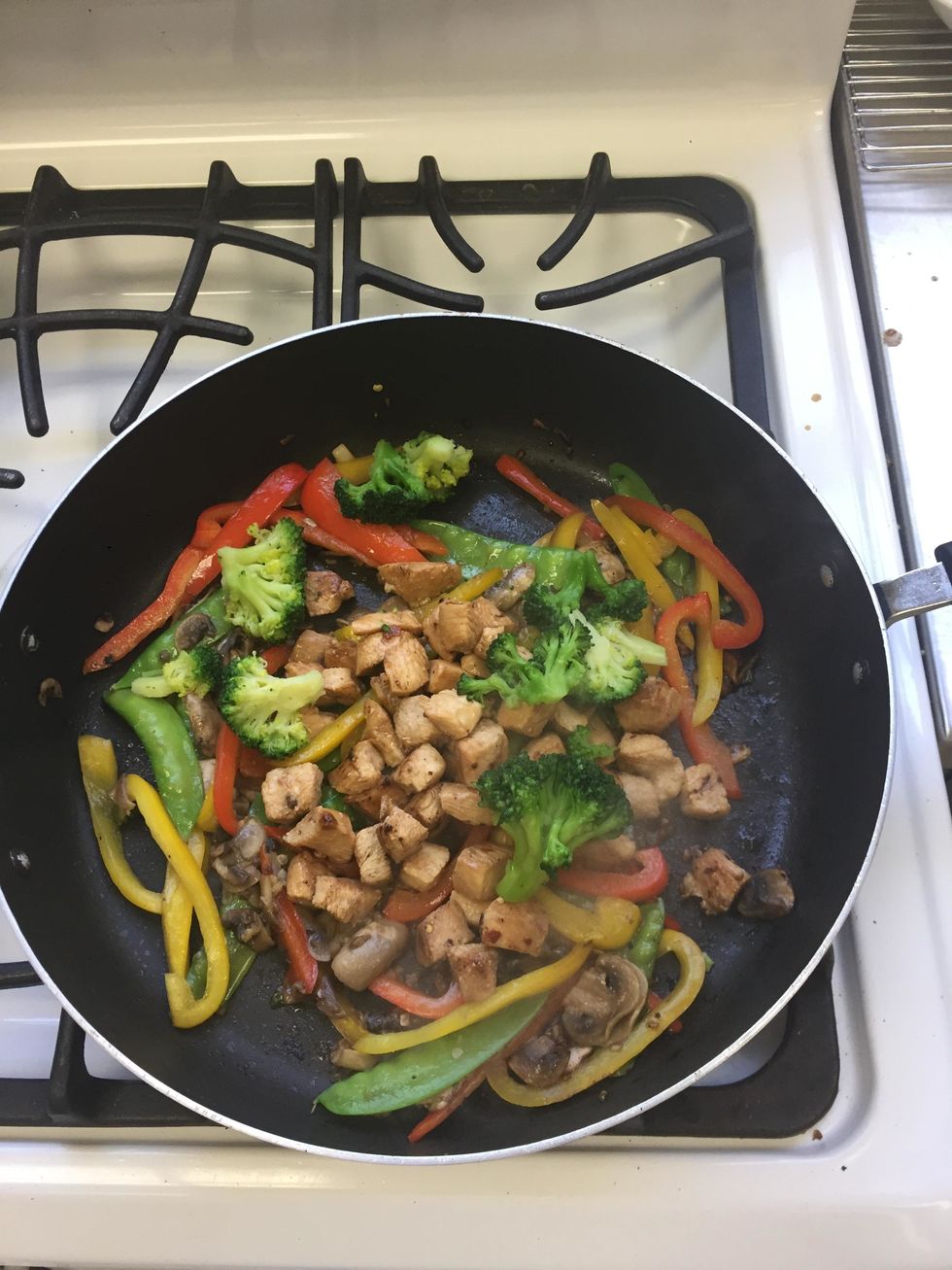 Add in broccoli and cooked chicken. Reduce heat to low.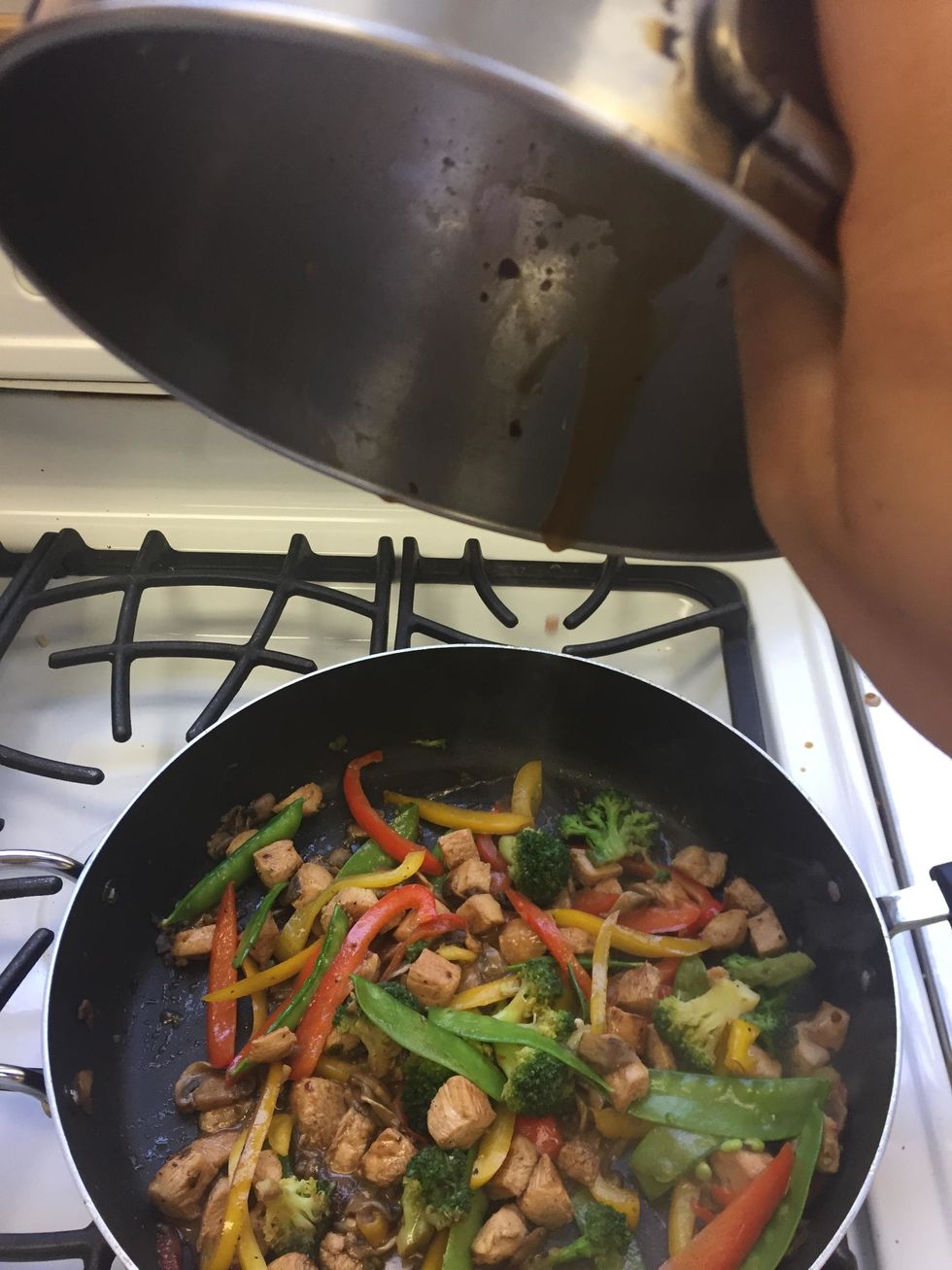 Whisk in the cornstarch into the marinade and then pour into the wok. Bring to a simmer and cook until thick about 5 minutes.
Pour sesame seeds over finished stir fry and enjoy (:
1/8c soy sauce
1/2Tbsp lemon juice
1/2Tbsp honey
1/2Tbsp sesame oil
1/2Tbsp rice wine vinegar
1/4tsp red pepper flakes
1/2lb chicken breasts
1.0Tbsp olive oil
1.0tsp fresh garlic
1/2c peeled and julienned large carrots
1/2c julienned red bell pepper
1/2c julienned yellow bell pepper
1/2c snow peas
4.0oz button mushrooms
1.0c frozen broccoli, defrosted
1/2Tbsp cornstarch
2.0c Minute Brown Rice
1/2lb watermelon
1.0c milk