How to make a healthy chicken, rice and veg dish
A lazy easy yummy chicken and veg dish with rice that's super yummy :)
50
Supplies. I used Tilda pure basmati rice (cause I'm lazy) & dolmio stir in slow roasted garlic and tomato sauce. Alternatively you can use chopped tomatoes and add garlic into the mix for your sauce.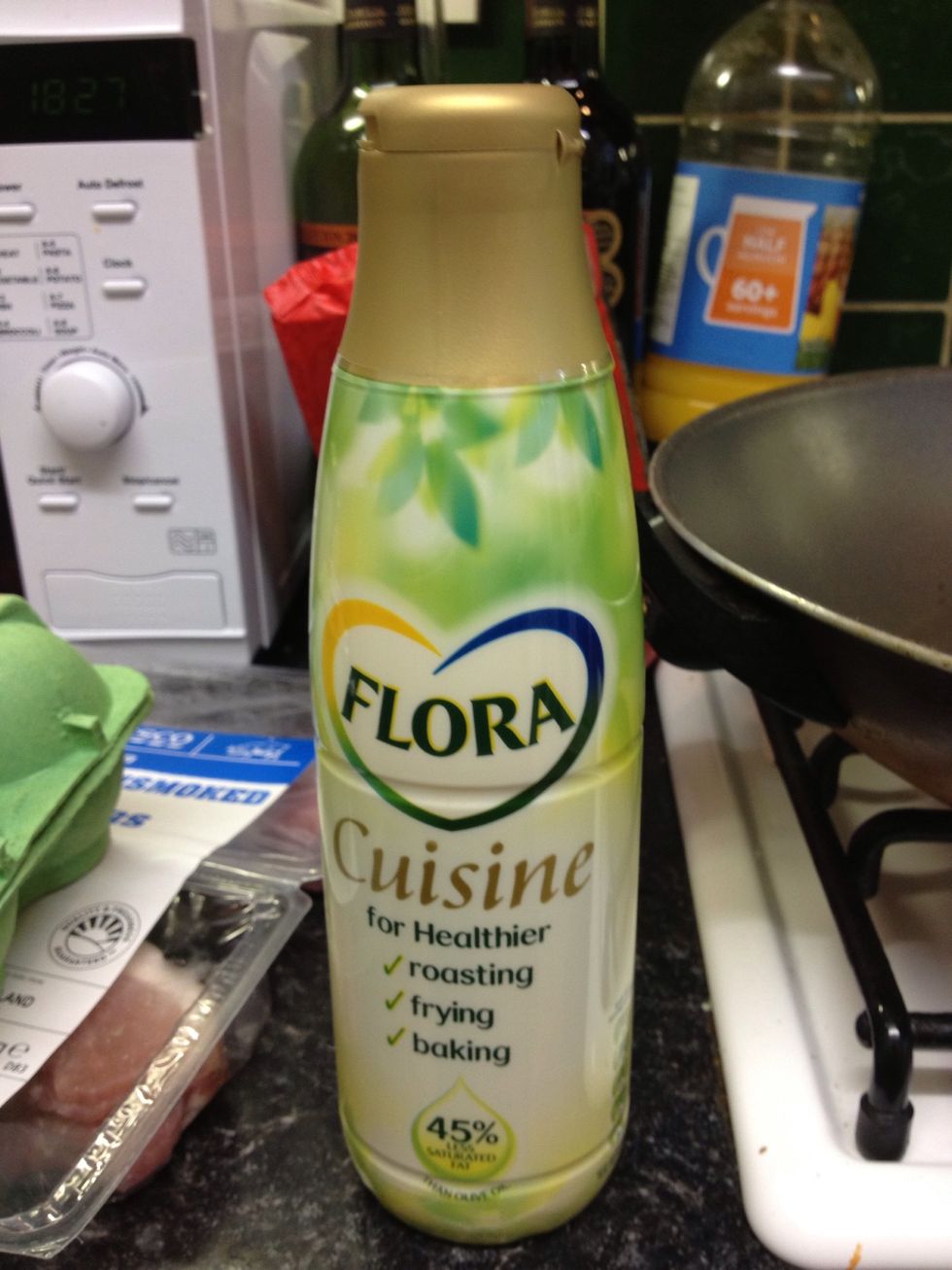 I used this as an alternative to butter as its healthier but you need one or the other to cook with as cooking with oil does not taste the same.
Start by slicing up your half of red cabbage into thin slices.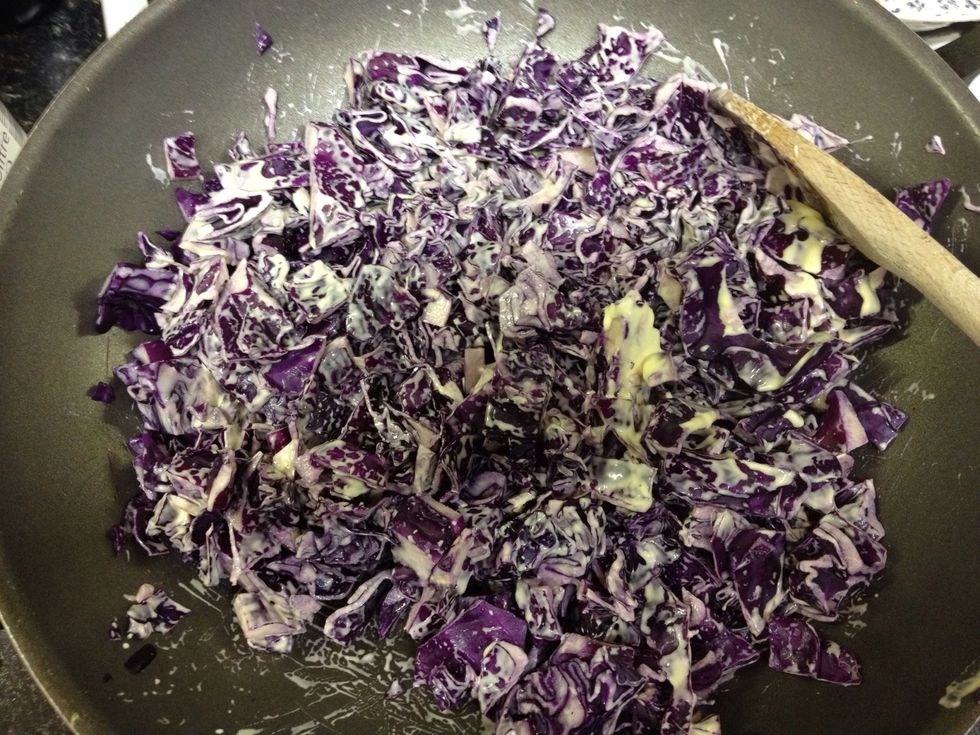 Once sliced put into a large pan or wok (I used a wok) and toss around in butter or flora. The flora works well here for a more even coverage.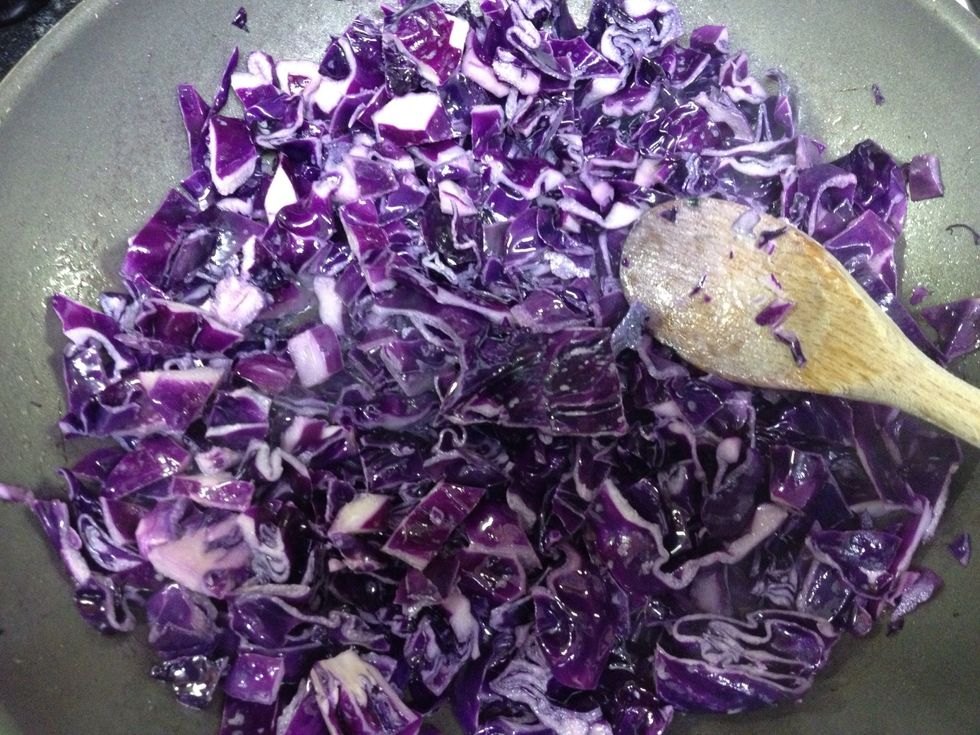 Put the hob to a medium high heat and start cooking the cabbage. Meanwhile start chopping up your green beans.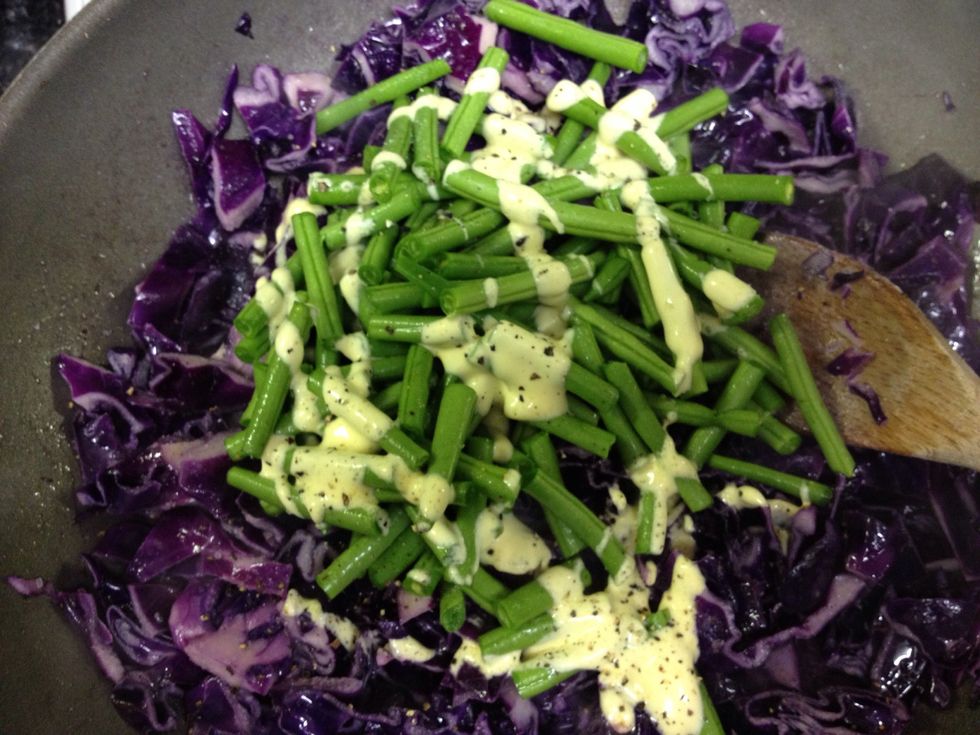 Once the butter has turned purple from the cabbage it's time to add the beans. We just chopped the beans in half. Add a bit more butter or flora and add salt and pepper for seasoning.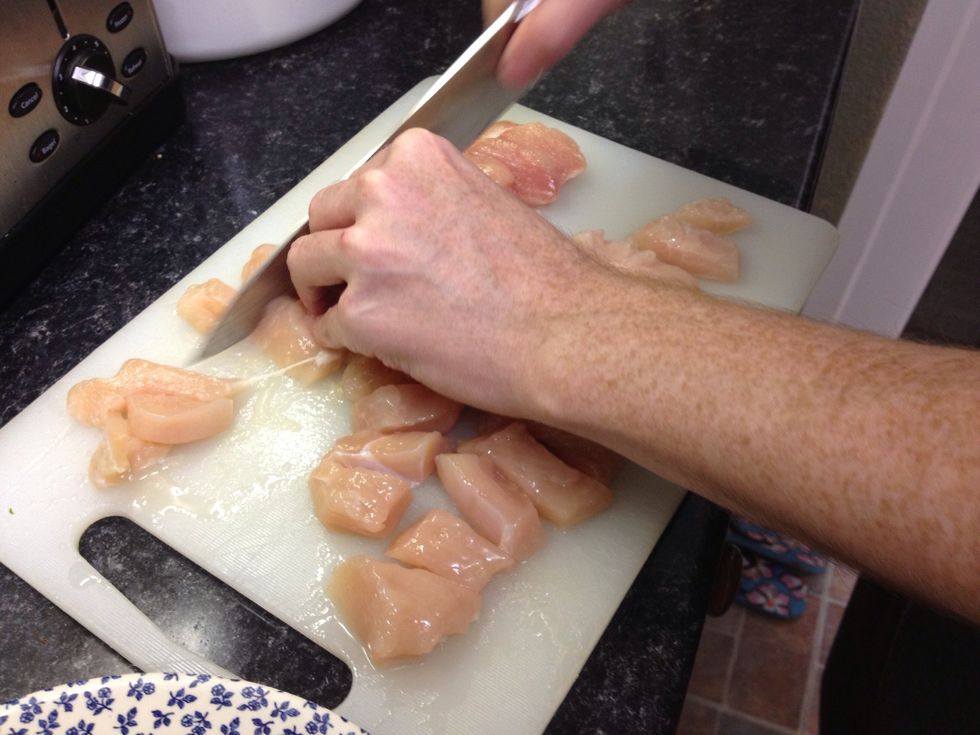 Meanwhile start slicing your chicken breasts into thick slices.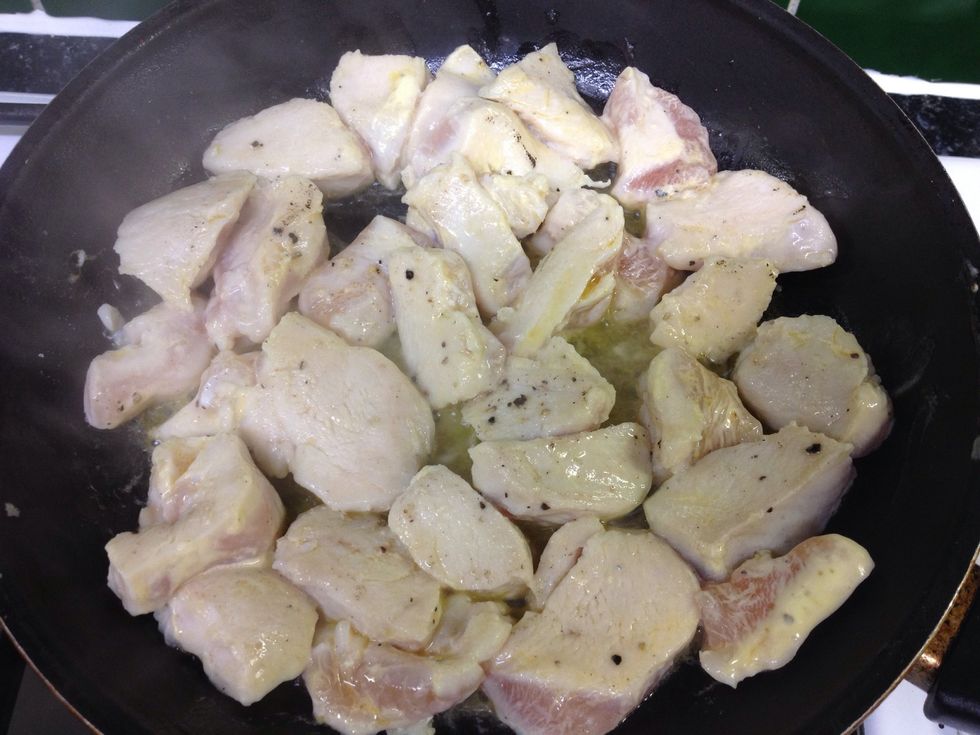 Add to pan with flora or butter in it and add salt and pepper for seasoning. Once the pink areas have turned white the chicken is ready to add to the veg.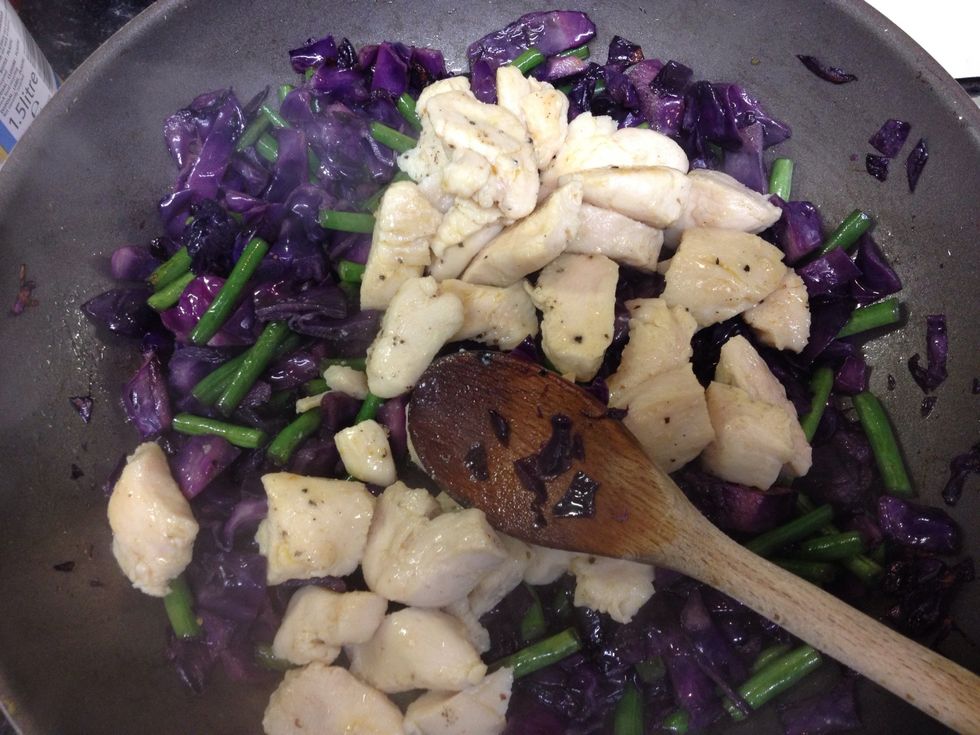 Add the chicken to the veg and turn down to a low medium heat so the chicken browns and doesn't dry out.
Since we were lazy and used microwave rice this was now cooking (6 mins) if you are cooking the rice the normal way then it should almost be done by now.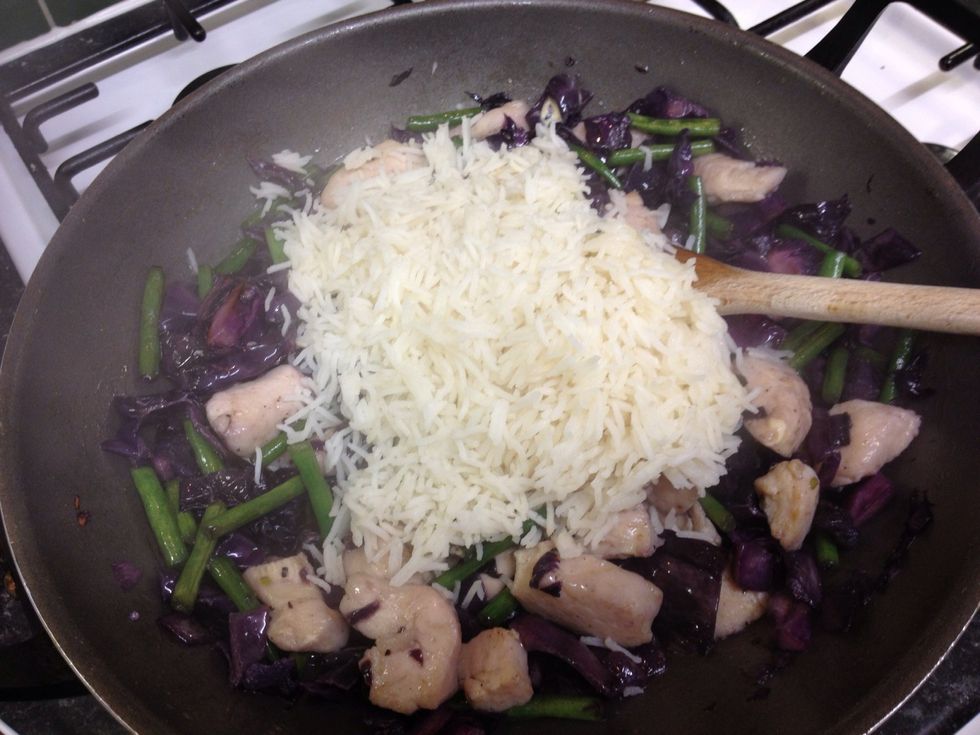 Add your rice to the mix. Note: for an even healthier option you could use brown rice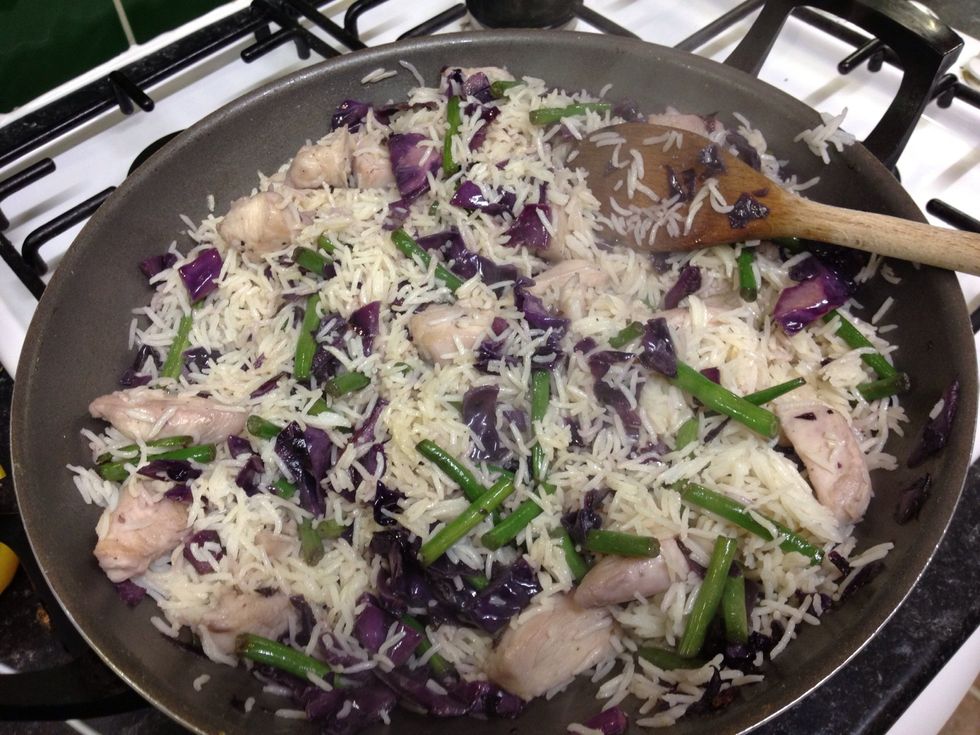 Mix thoroughly, if you are using chopped tomatoes this is the time to add and start cooking them in the pan/ wok.
Or add your lazy stir in sauce now and mix around in rice chicken and veg. We used two packets for four people and turned the heat low to a simmer whilst mixing the sauce in.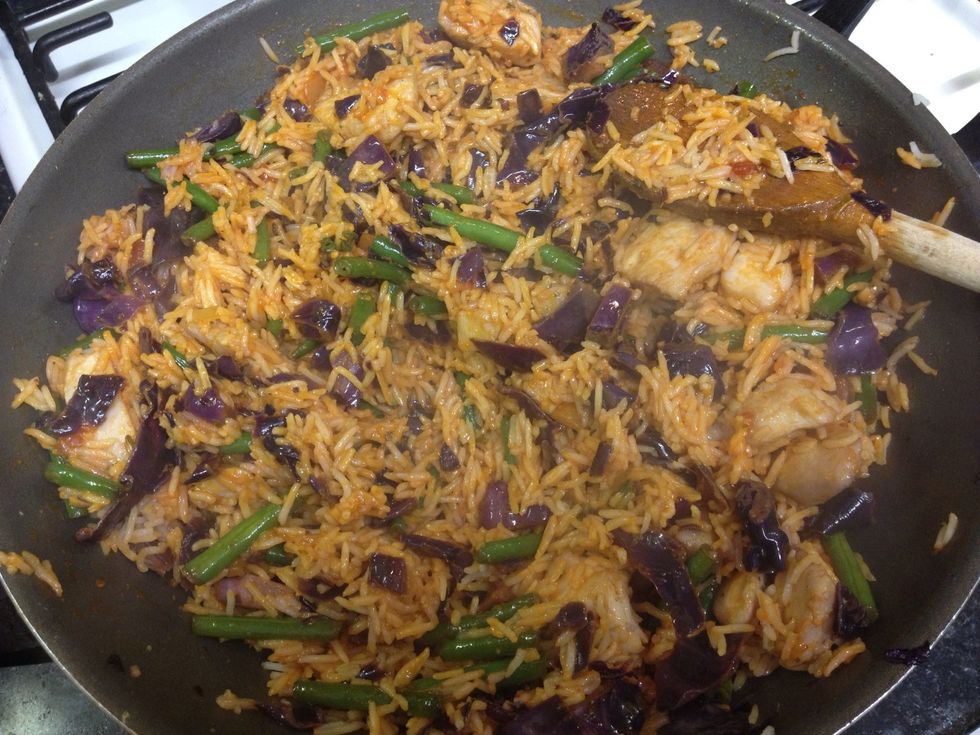 Once all sauce is stirred we are finished! Serve with flat bread and garlic sauce or just on its own! :)
1.0 Chicken breast per person
1.0 Portion of plain basmati rice per person
1/2 Red cabbage
1/2 Bag of green beans
1.0 Pasta Stir in (see guide) per person
Butter for cooking