How to make a healthy chicken kebab salad
All the tastiness of a chicken kebab without any of the carbs!
532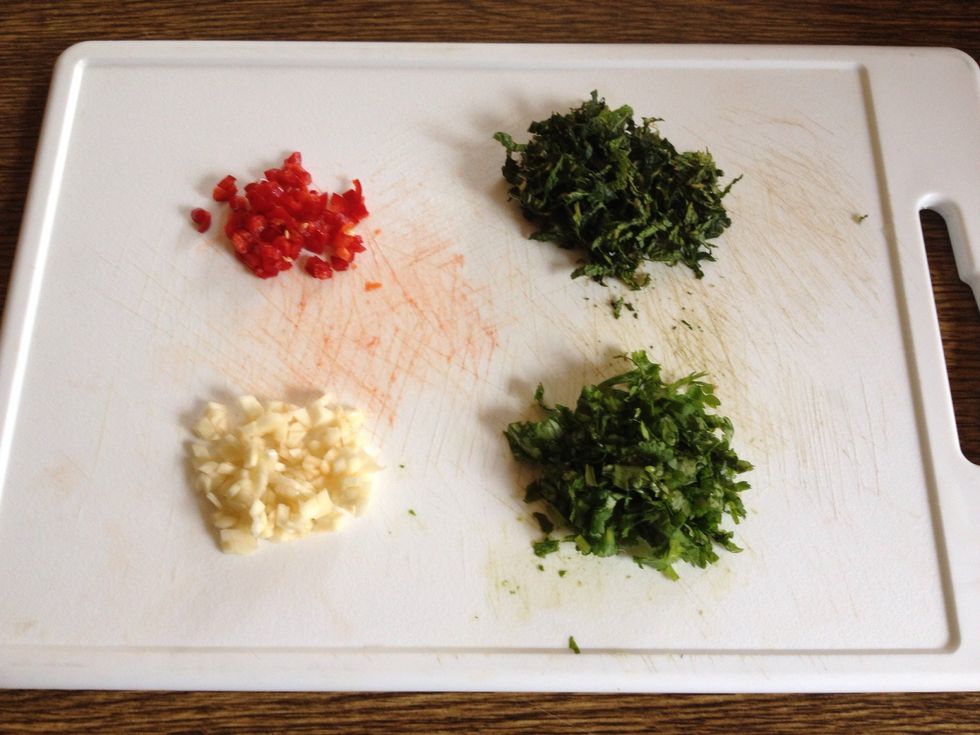 Finely chop the red chilli, garlic, mint and coriander.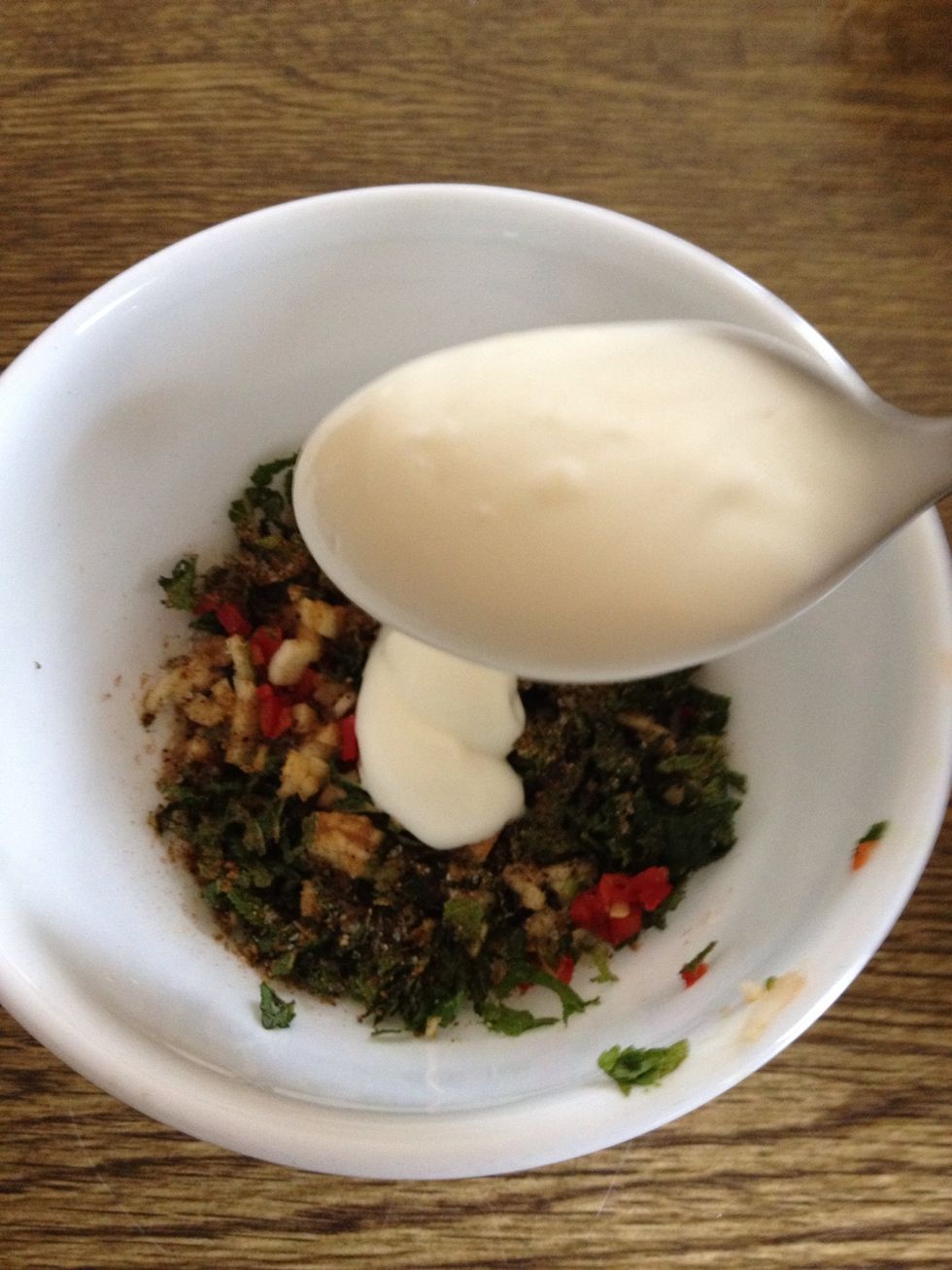 Mix together the chopped chilli, garlic, mint and coriander with the ground cumin, salt, pepper and lemon juice. Mix this all together with the yoghurt.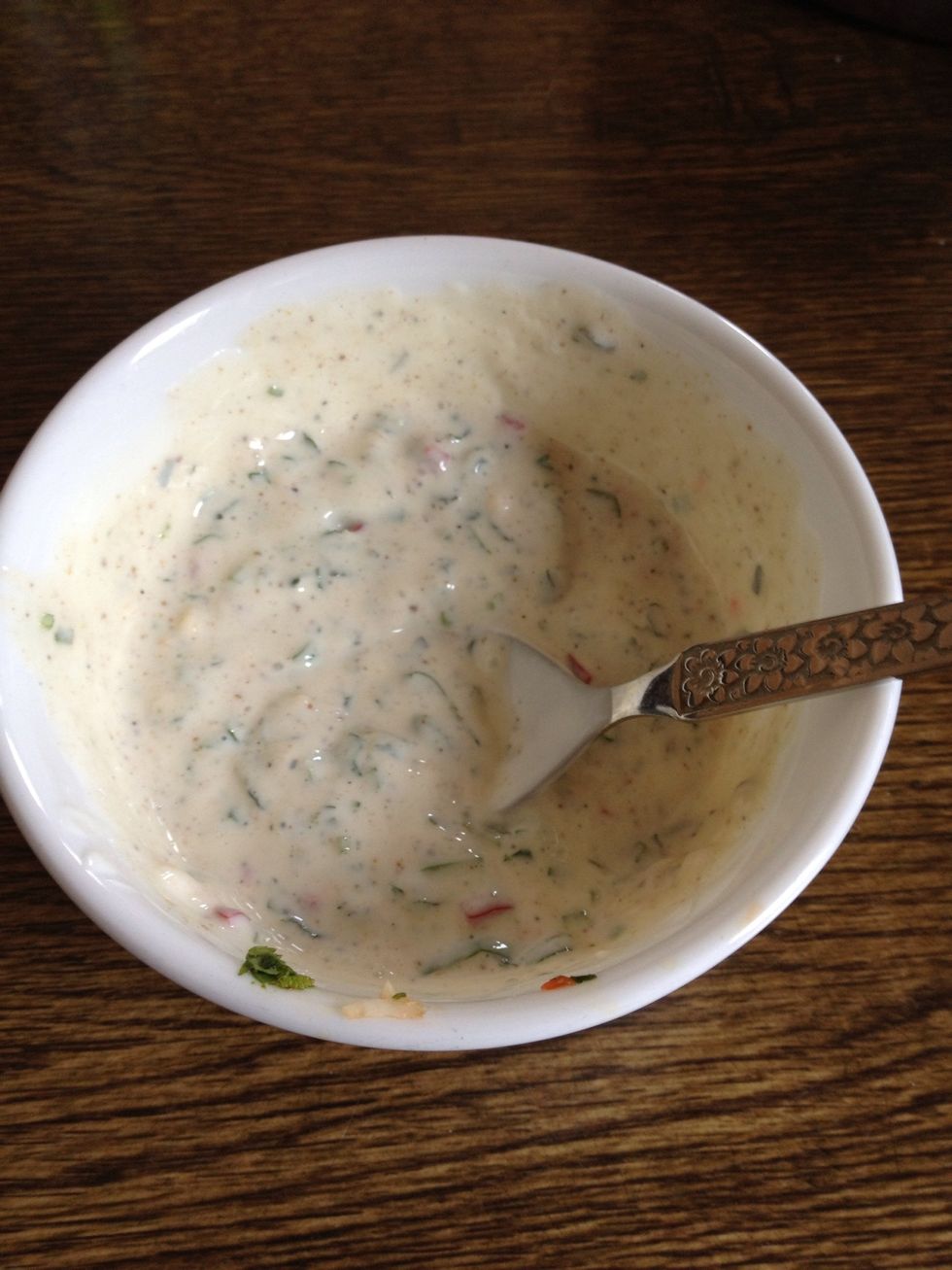 It should look like this tasty combination!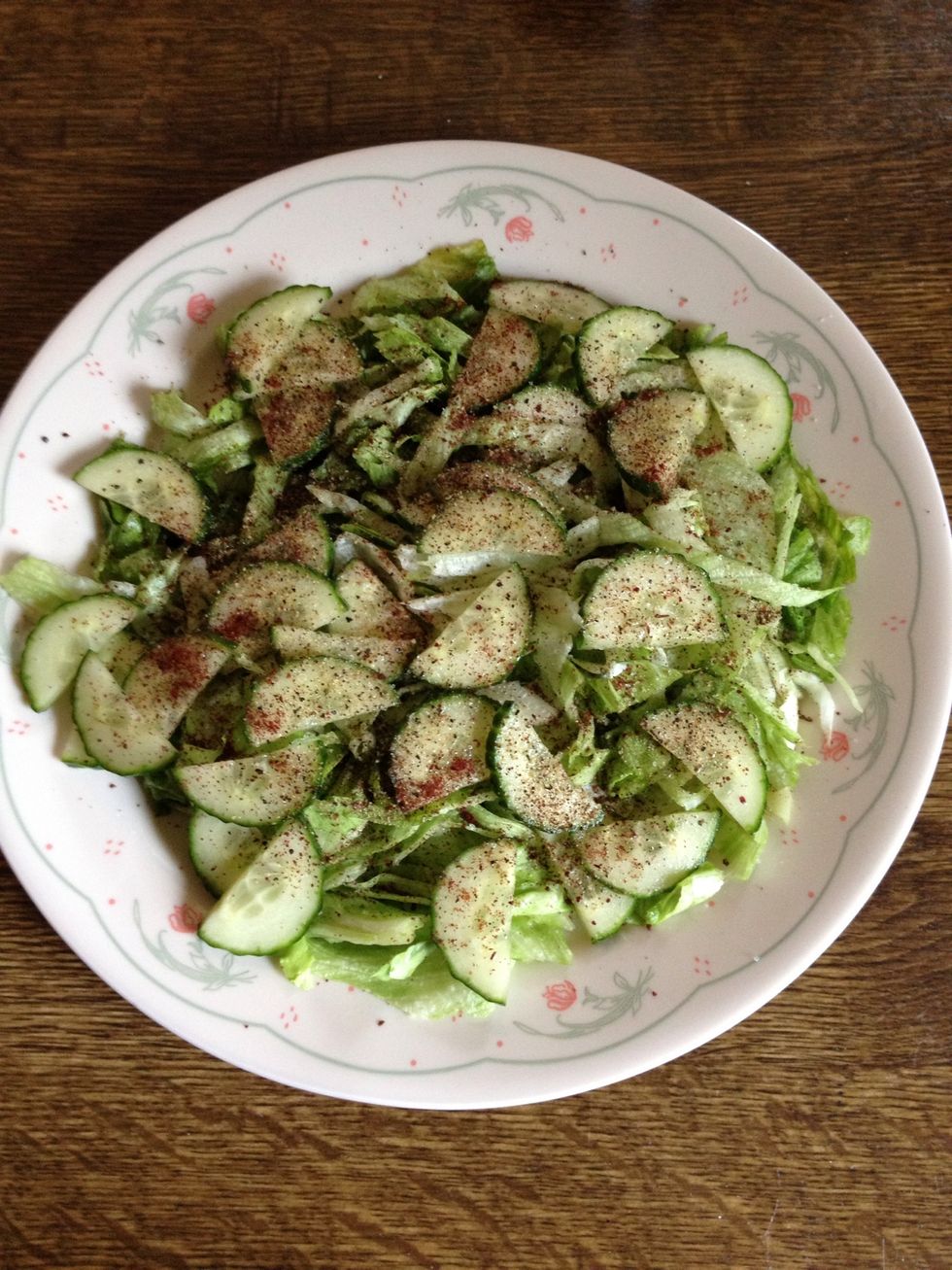 Chop some lettuce leaves and cucumber (depending on how many people you're serving) and lay them out on a plate. Sprinkle over some salt, pepper and sumac (the latter is optional).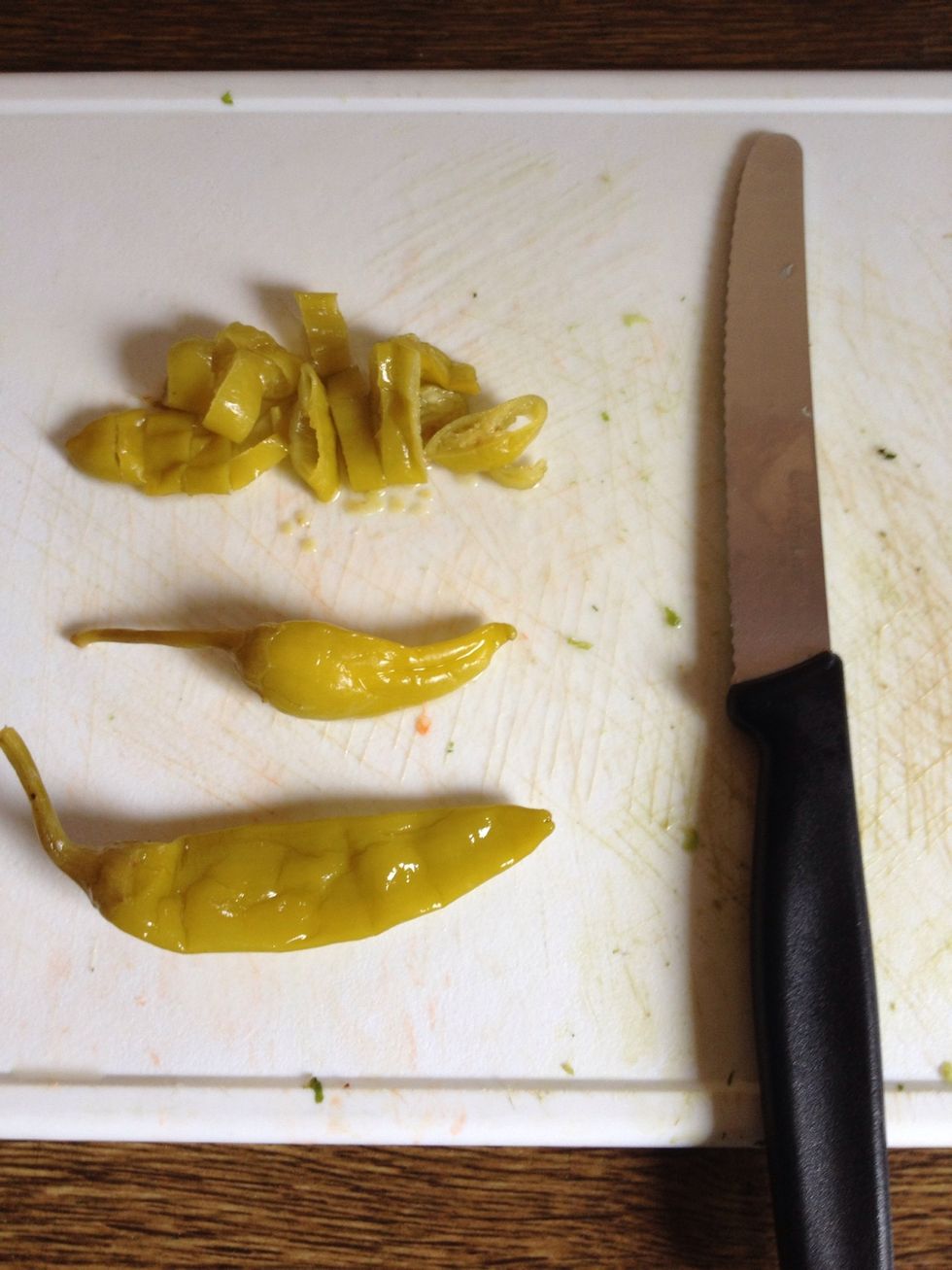 Finely chop a few golden green pickled peppers and sprinkle over the lettuce and cucumber combination.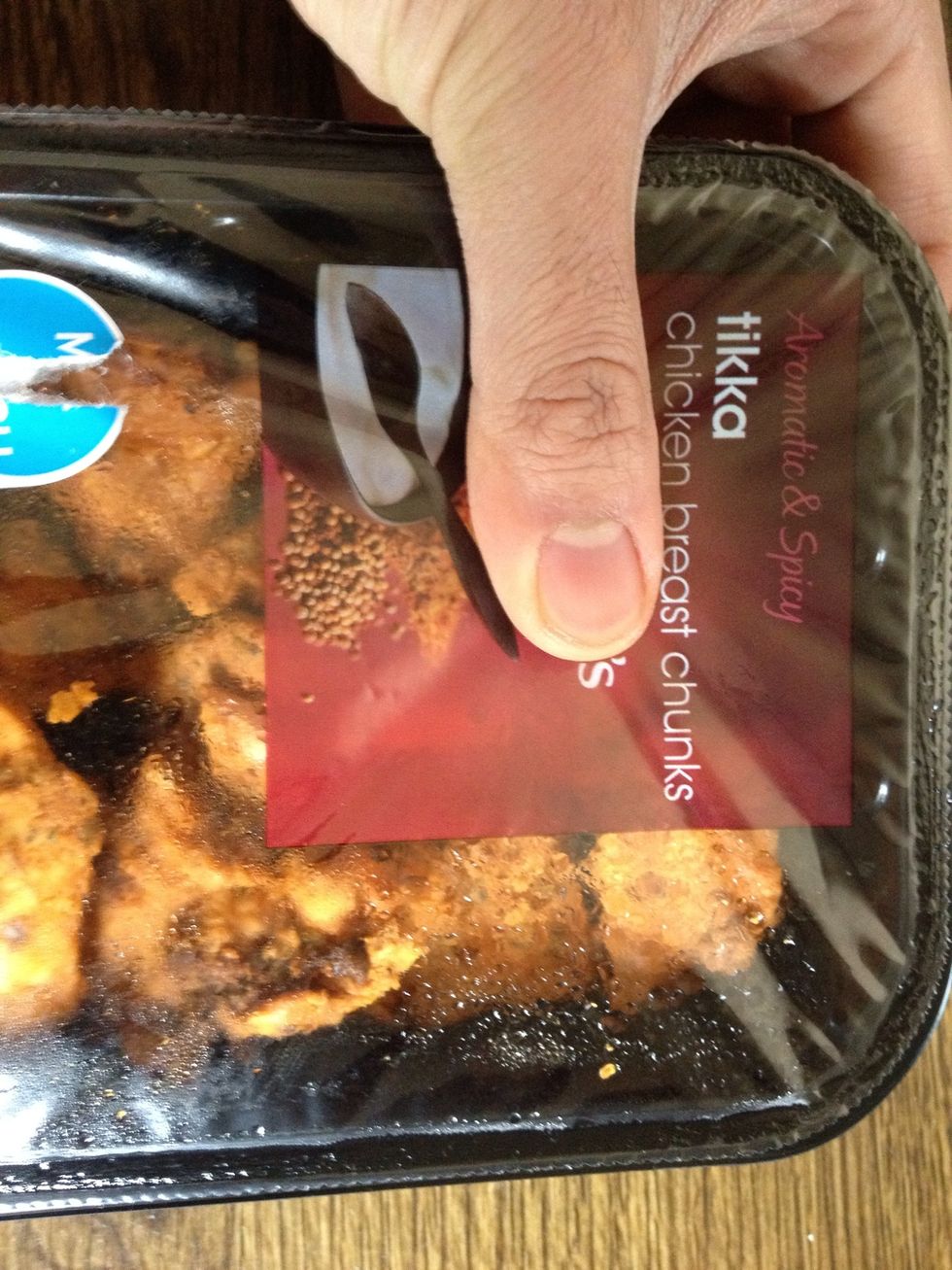 Open up a pack of chicken tikka pieces and warm them up. 2-3 minutes in the microwave will do nicely! (no product placement here...)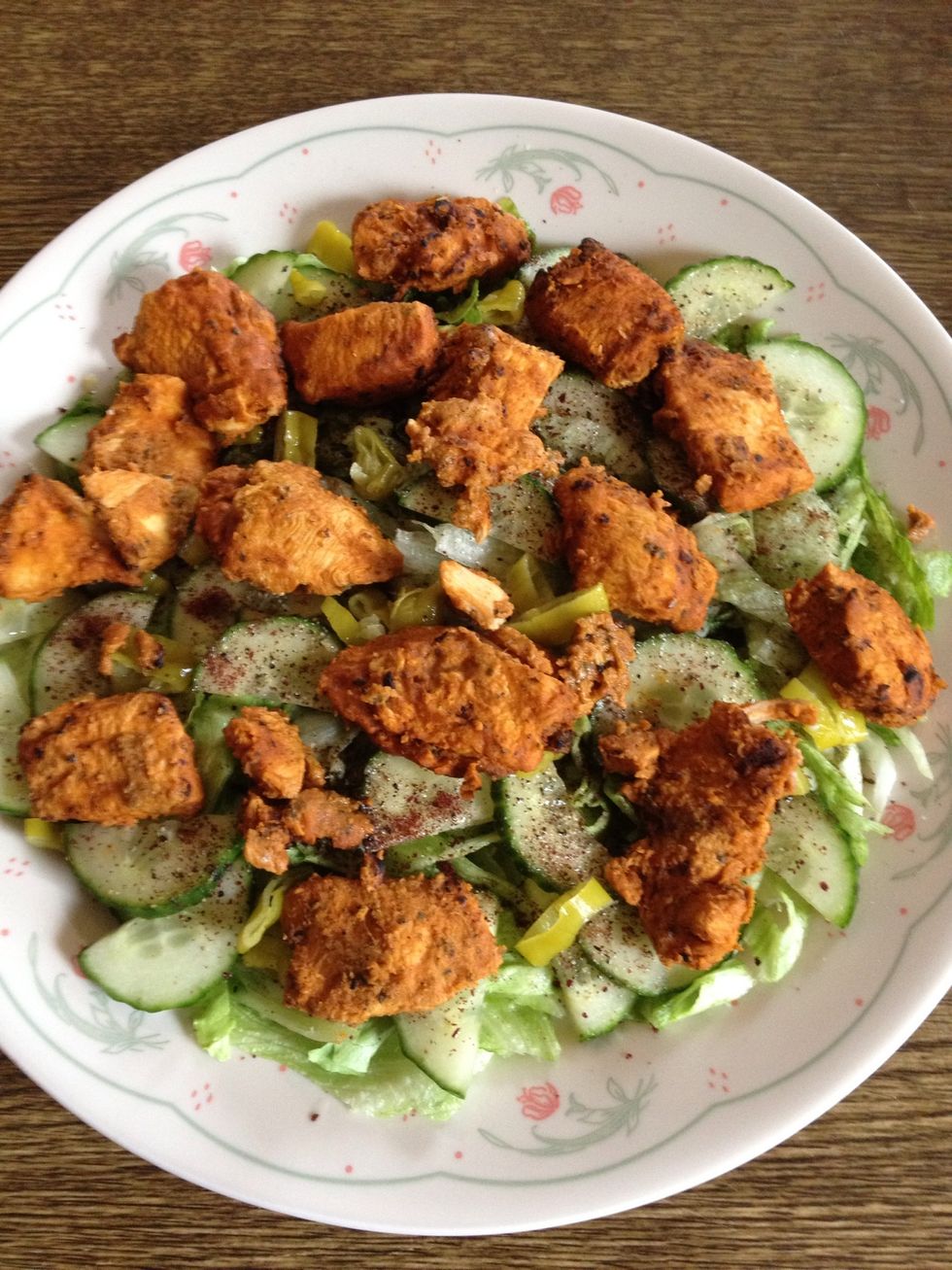 Once the chicken pieces are heated through, place them on top over the salad. It should look like this!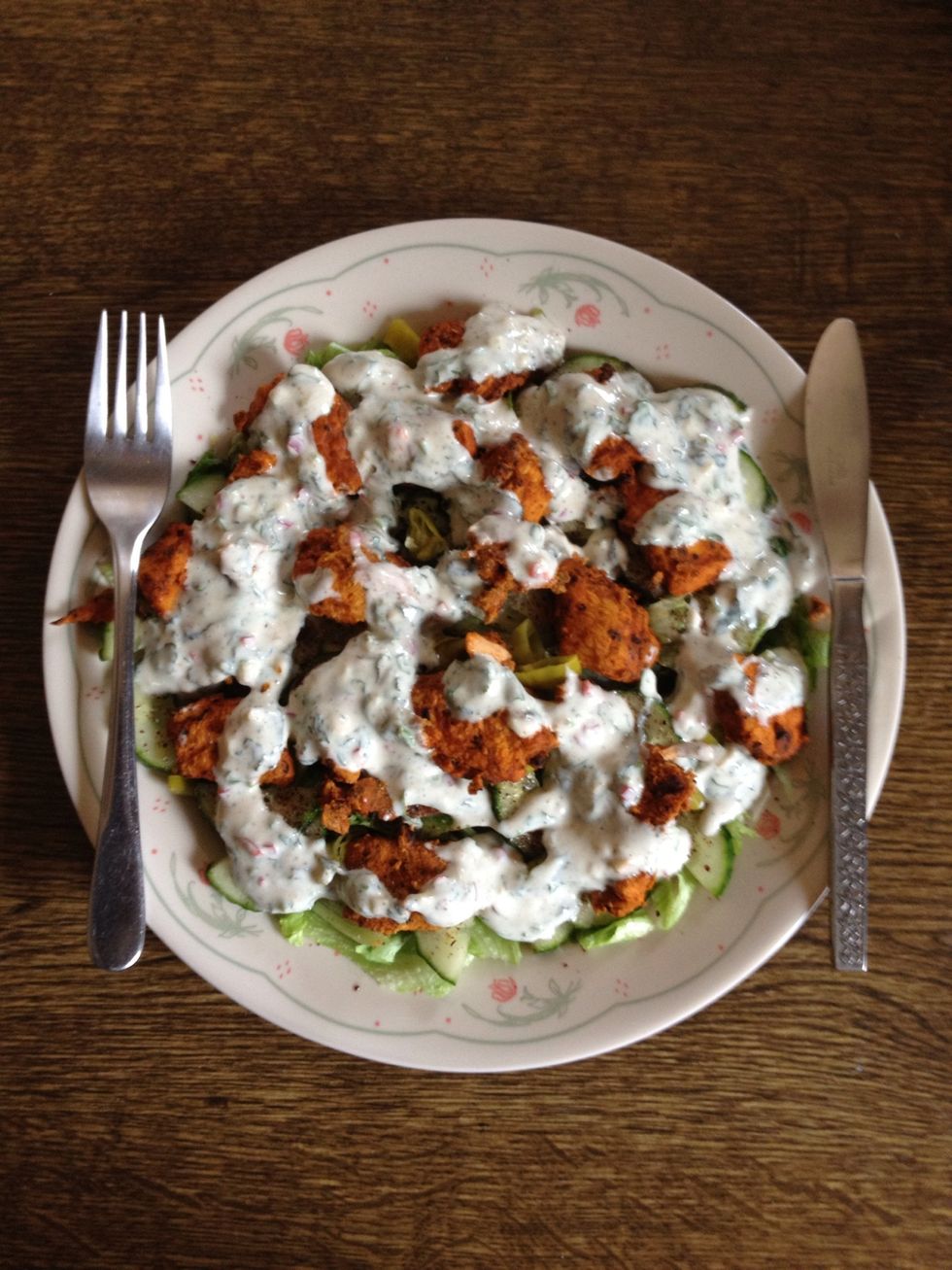 Finally, pour the spicy yoghurt concoction over the salad. Lick your lips and enjoy! Bon appetite!
1.0 garlic clove
1/2 red chilli
1.0 sprig of mint
1/2tsp ground cumin
1.0 sprig of coriander
1.0c Greek yogurt
1.0 packet chicken tikka pieces
1.0tsp ground sumac (optional)
1.0tsp lemon juice
1/2 cucumber
lettuce leaves
1.0 jar golden green pickled peppers
salt
pepper