How to make a healthy breakfast for fast days.
Make a Healthy Breakfast for Fast Days.
1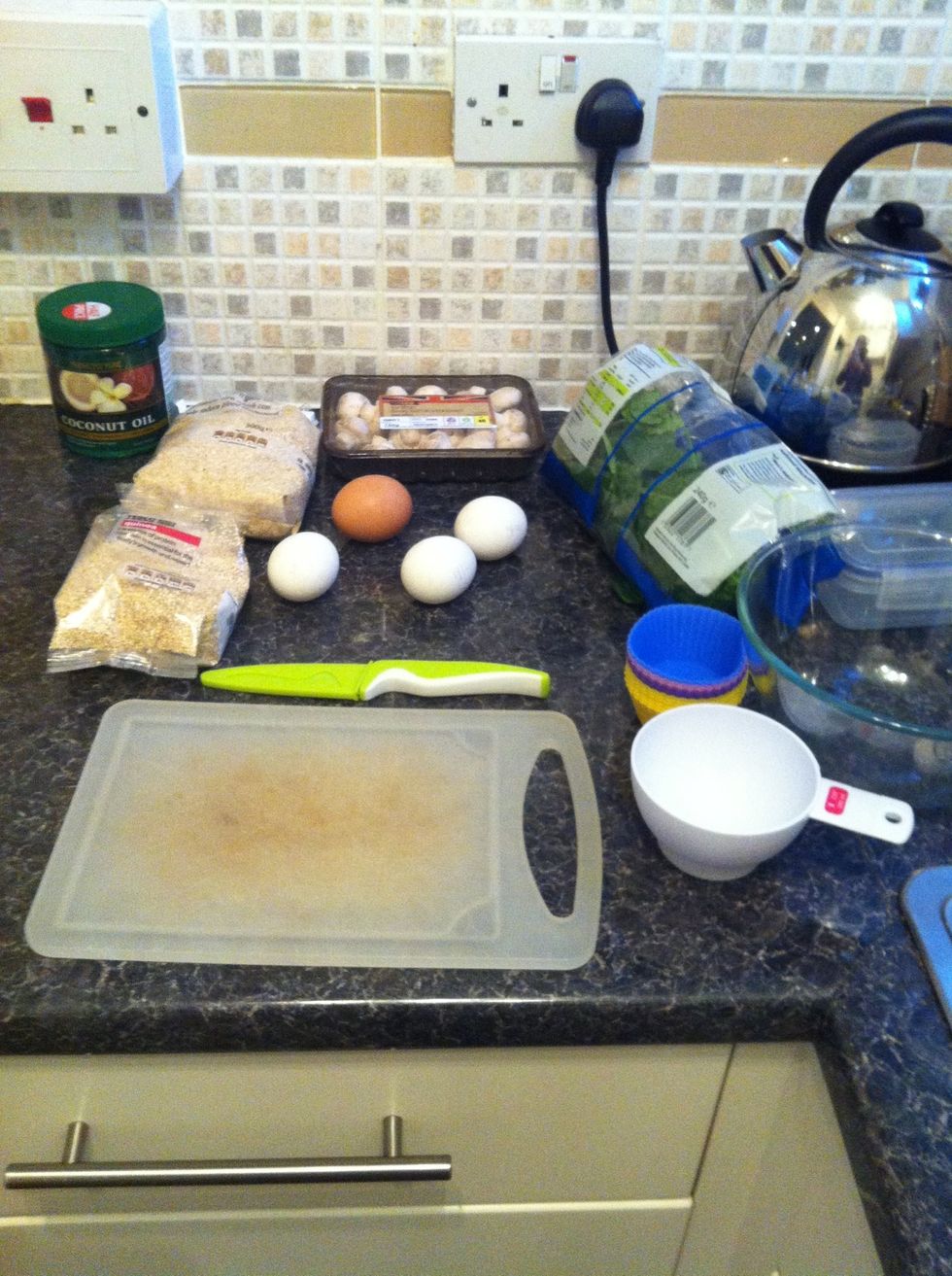 These are my ingredients in my tiny kitchen.
Put the 1/4 cup of quinoa into a pan with 3 cups water and bring to the boil, let simmer for 20 mins and then let stand off heat for 10.
While that's cooking, slice the mushrooms up into small pieces, heat some coconut oil in a frying pan and toss the mushrooms in.
Once the mushrooms are about done, rip up the spinach and put it in with the mushrooms to wilt.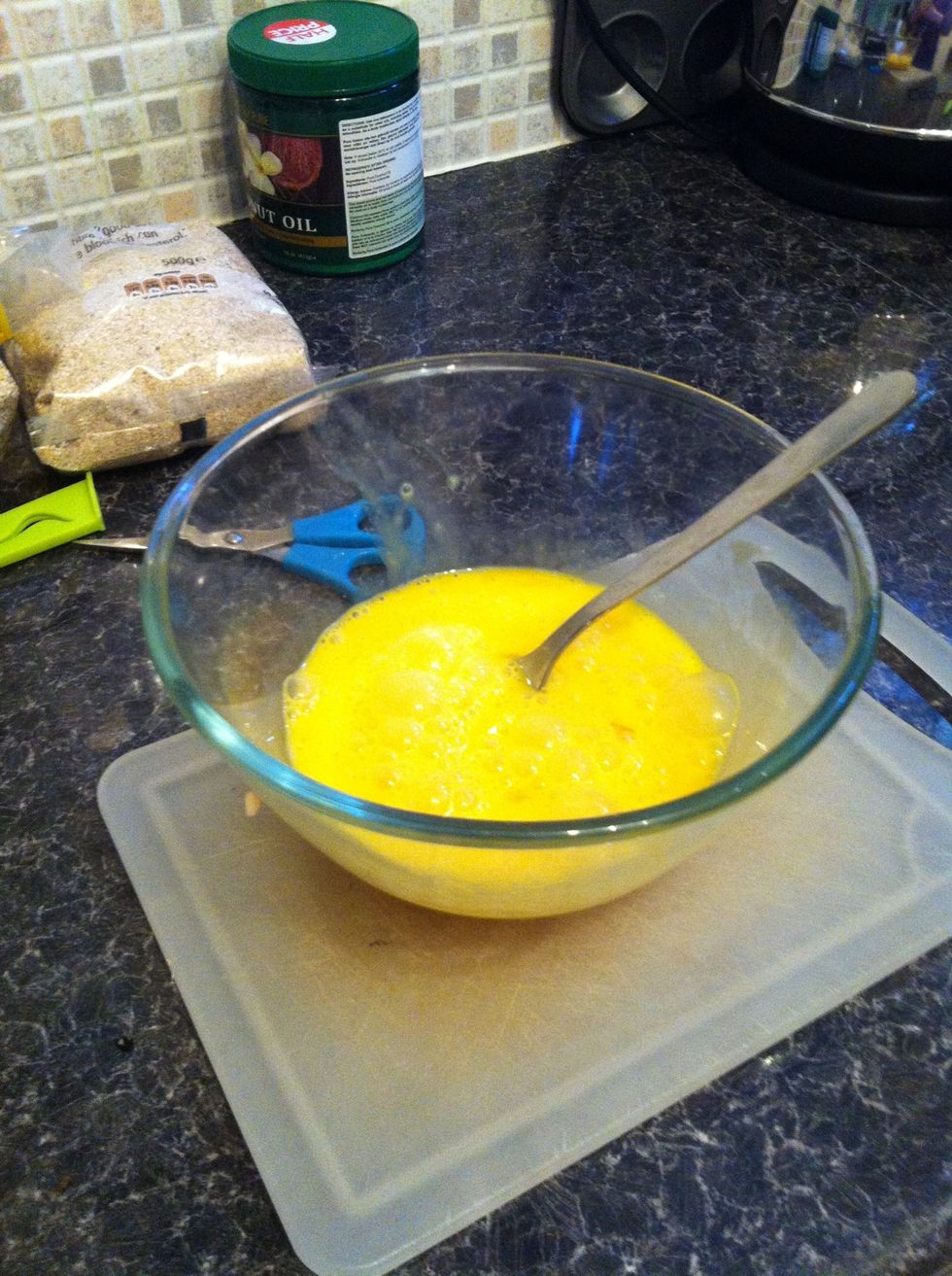 Whisk up the eggs in a bowl.
Add in the mushrooms and spinach.
Add a pinch or so of oatbran.
Spoon in the quinoa and give it a good stir.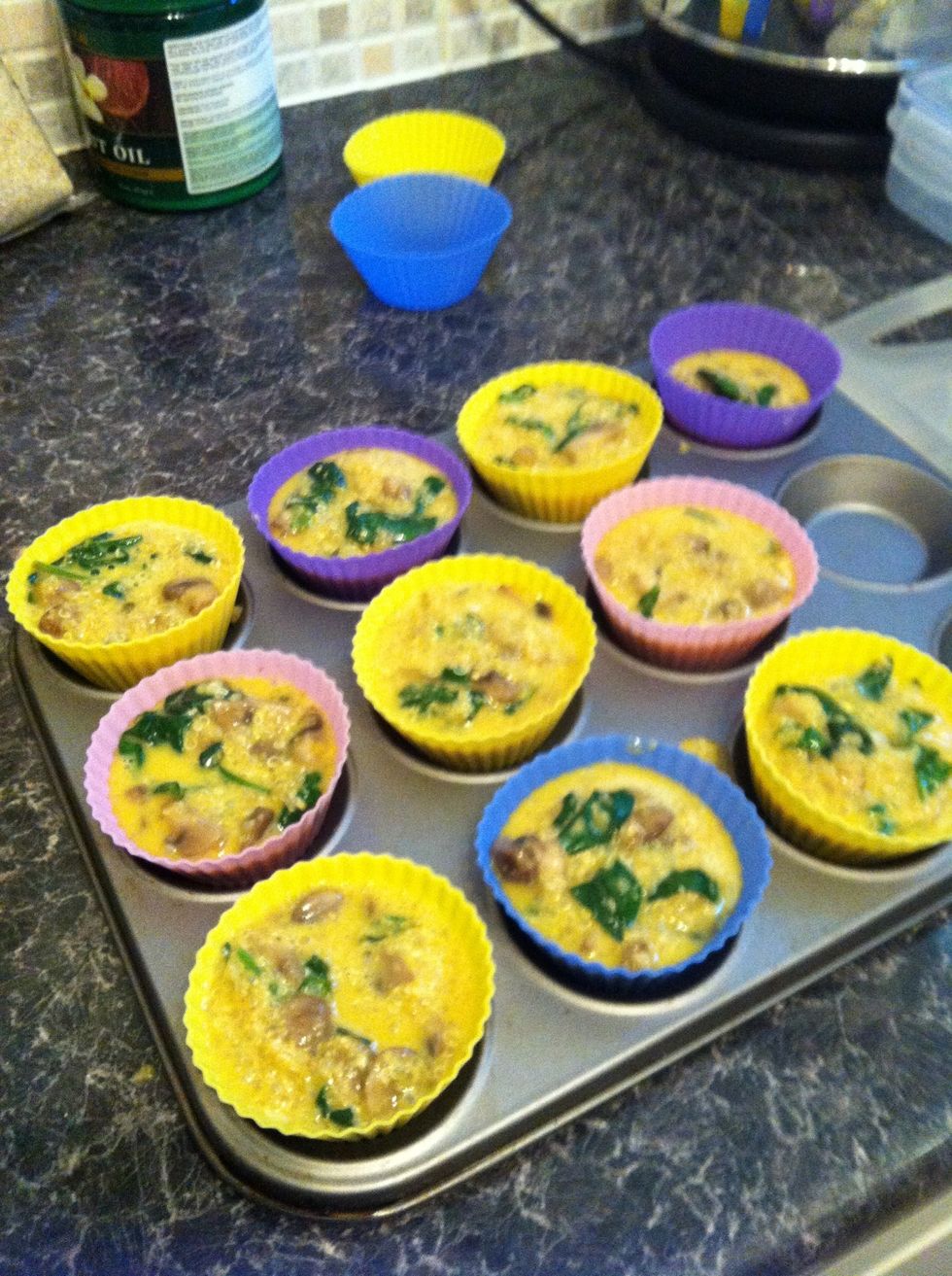 Pour into silicone cup cake cases set in tray if you can, they will stand up on their own on a flat tray. Makes about 10.
Into the oven at gas mark 6 for about 20 mins, check on them and when a tooth pick comes out clean they are done.
Enjoy!
4.0 Eggs
150.0g Baby button mushrooms
100.0g Spinach
1/4c Quinoa
Coconut oil
1.0pch Oatbran