A super nice, quick and healthy berry yogurt snack. Tastes heavenly and so easy to make.
18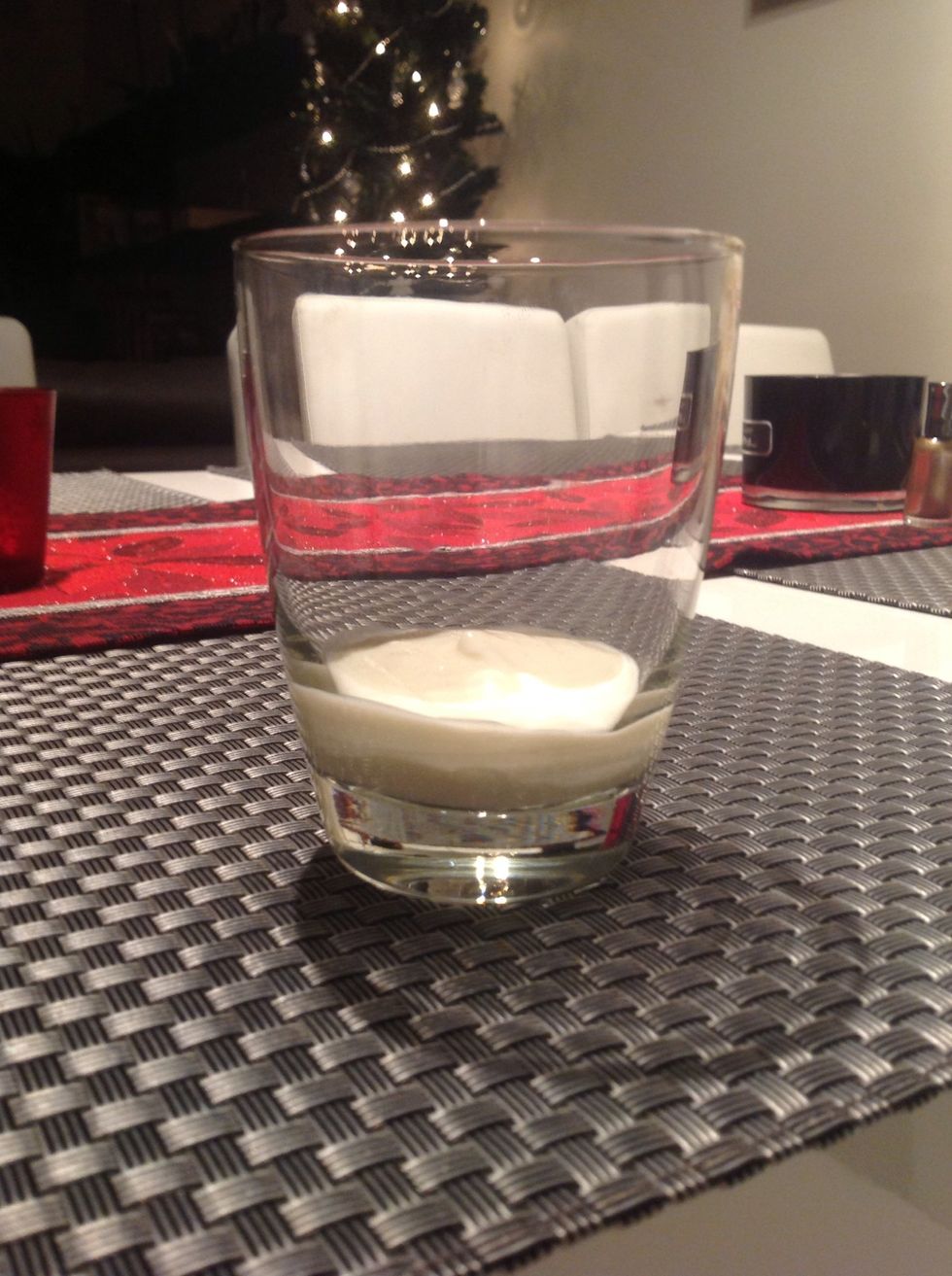 Put a layer of yogurt to a cup. I used vanilla but you can use plain or greek yogurt.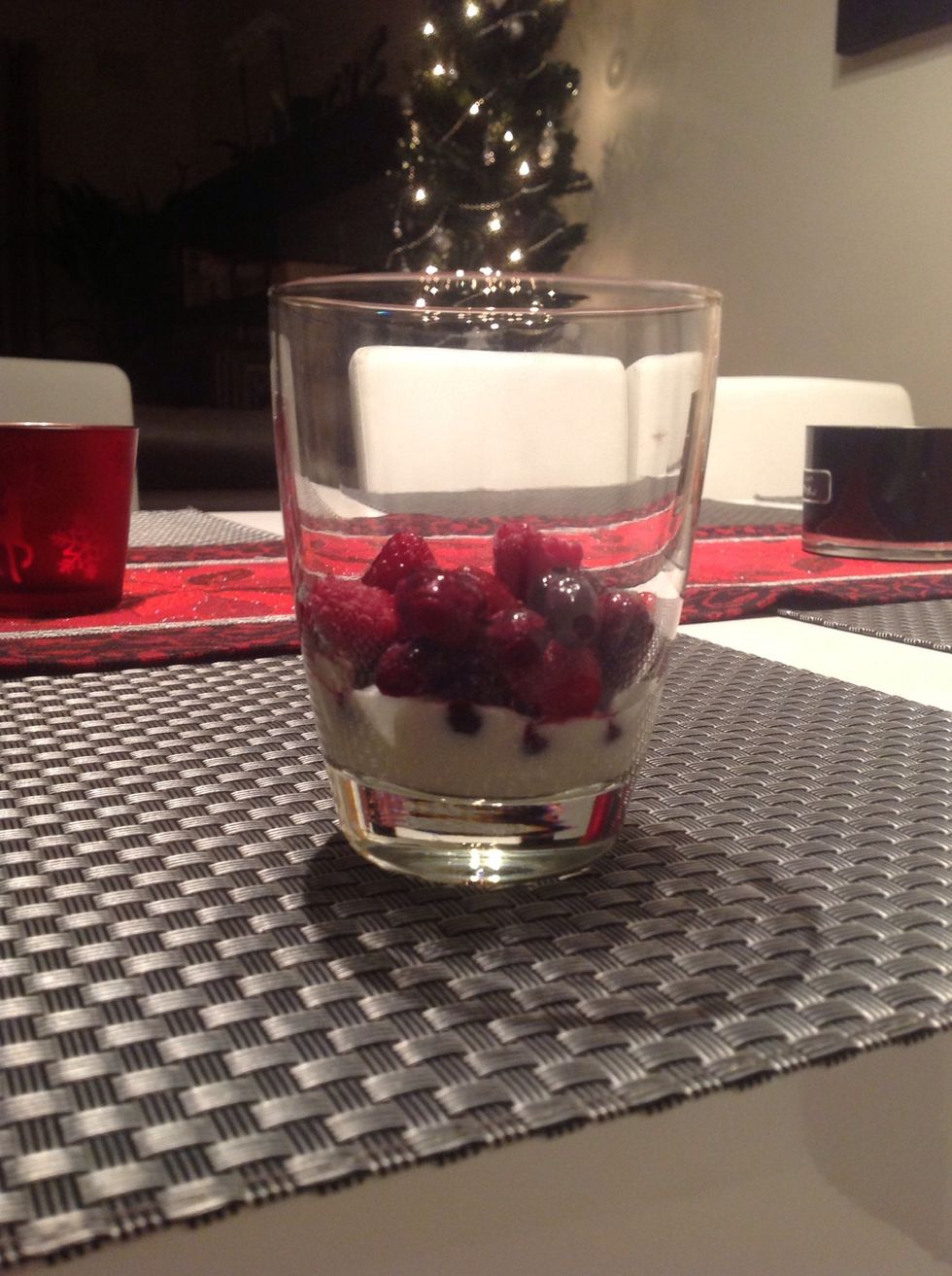 Add berries on top. I used blueberries, raspberries and strawberries (my favourites) .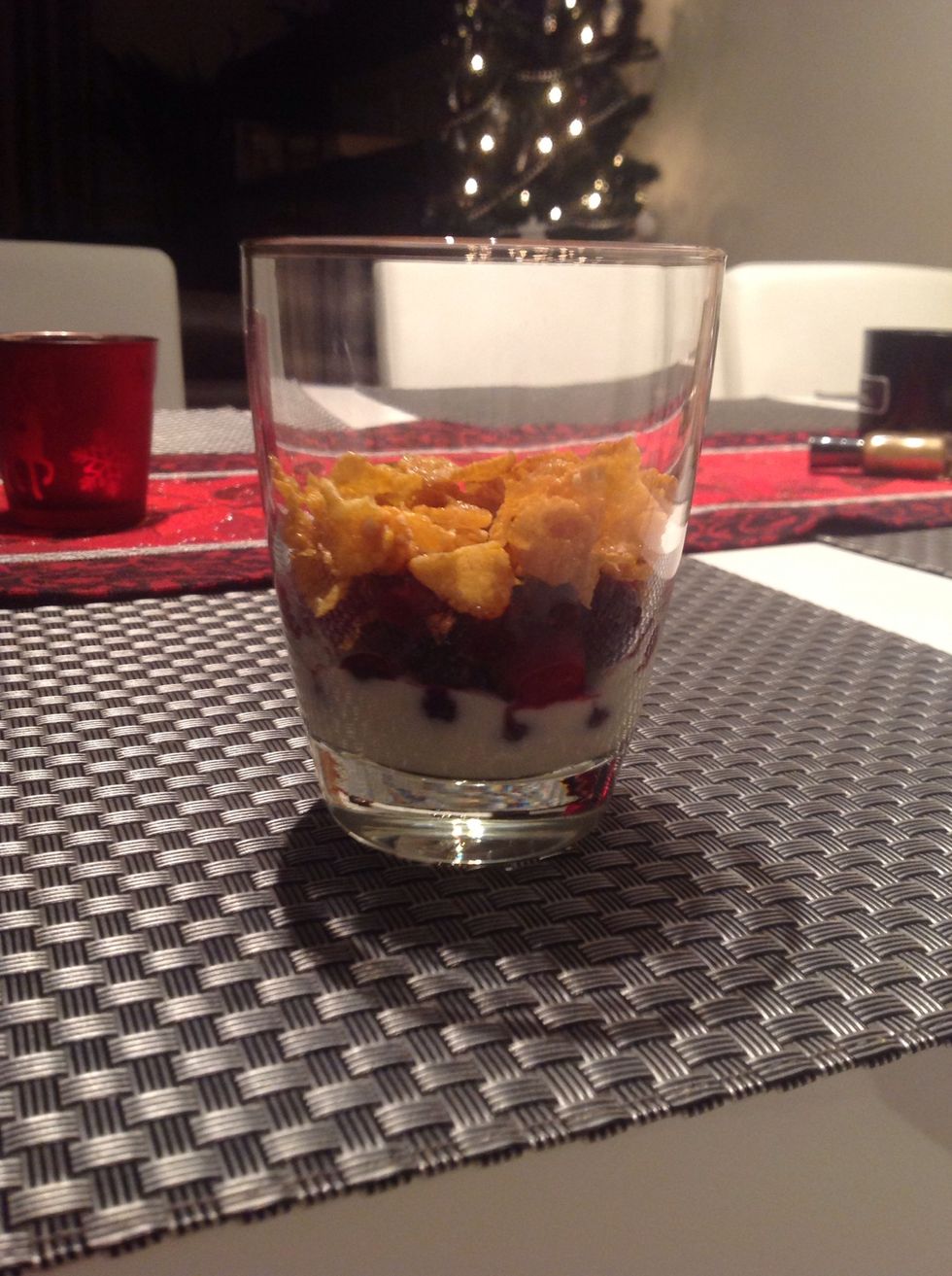 Add a layer of any cereal. I used honey cornflakes.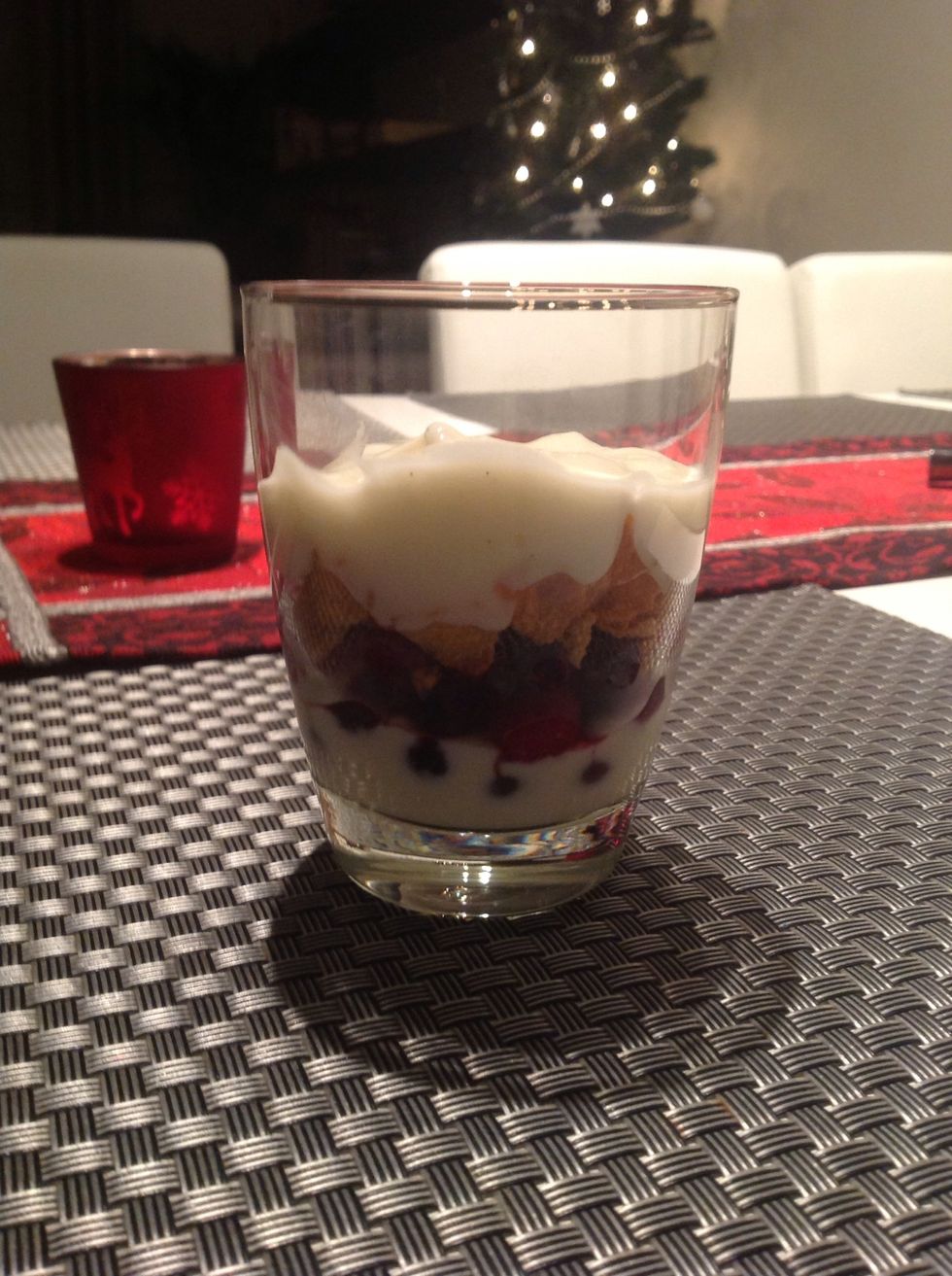 Then add a layer of yogurt.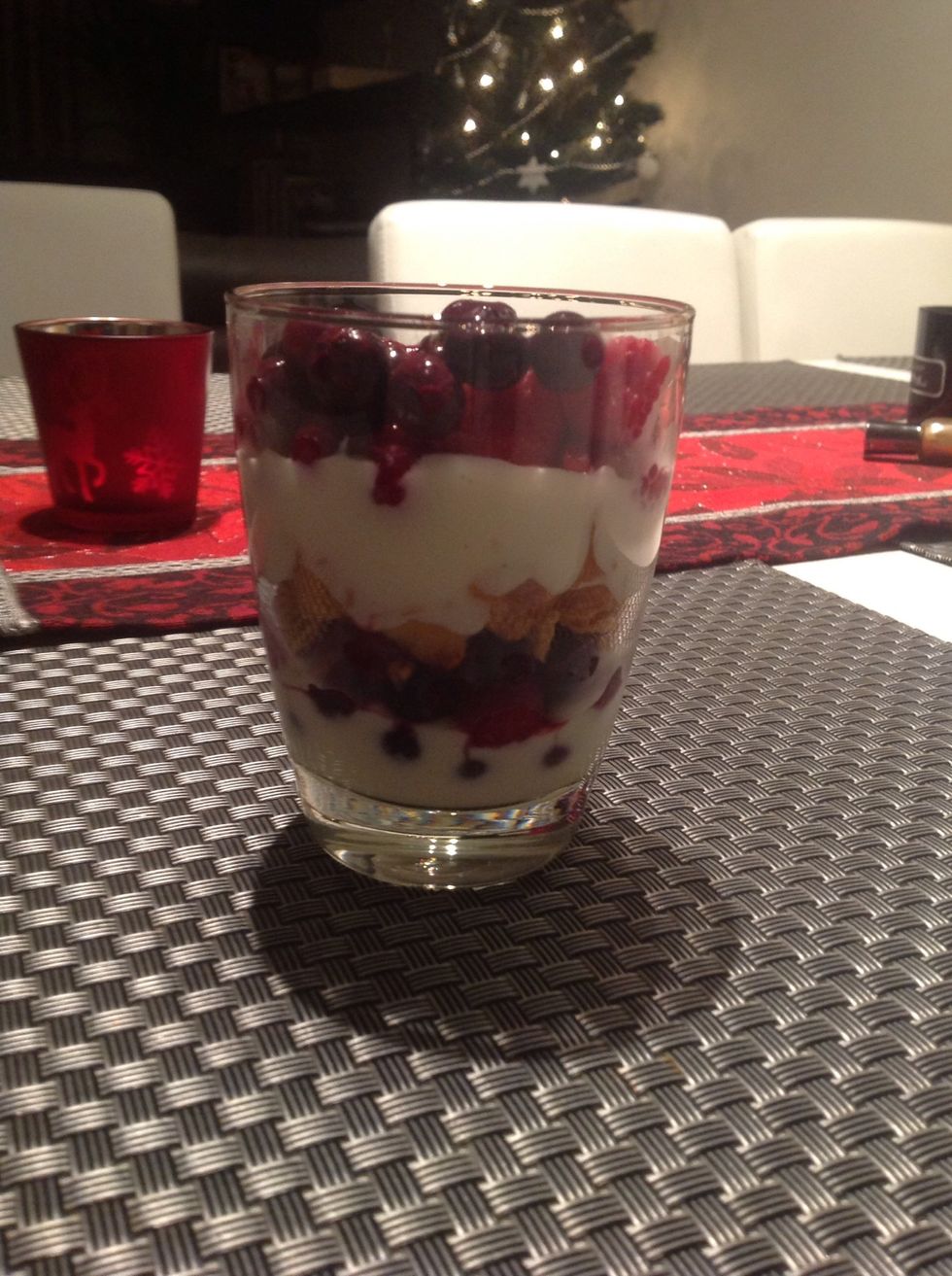 Then add another layer of your berries.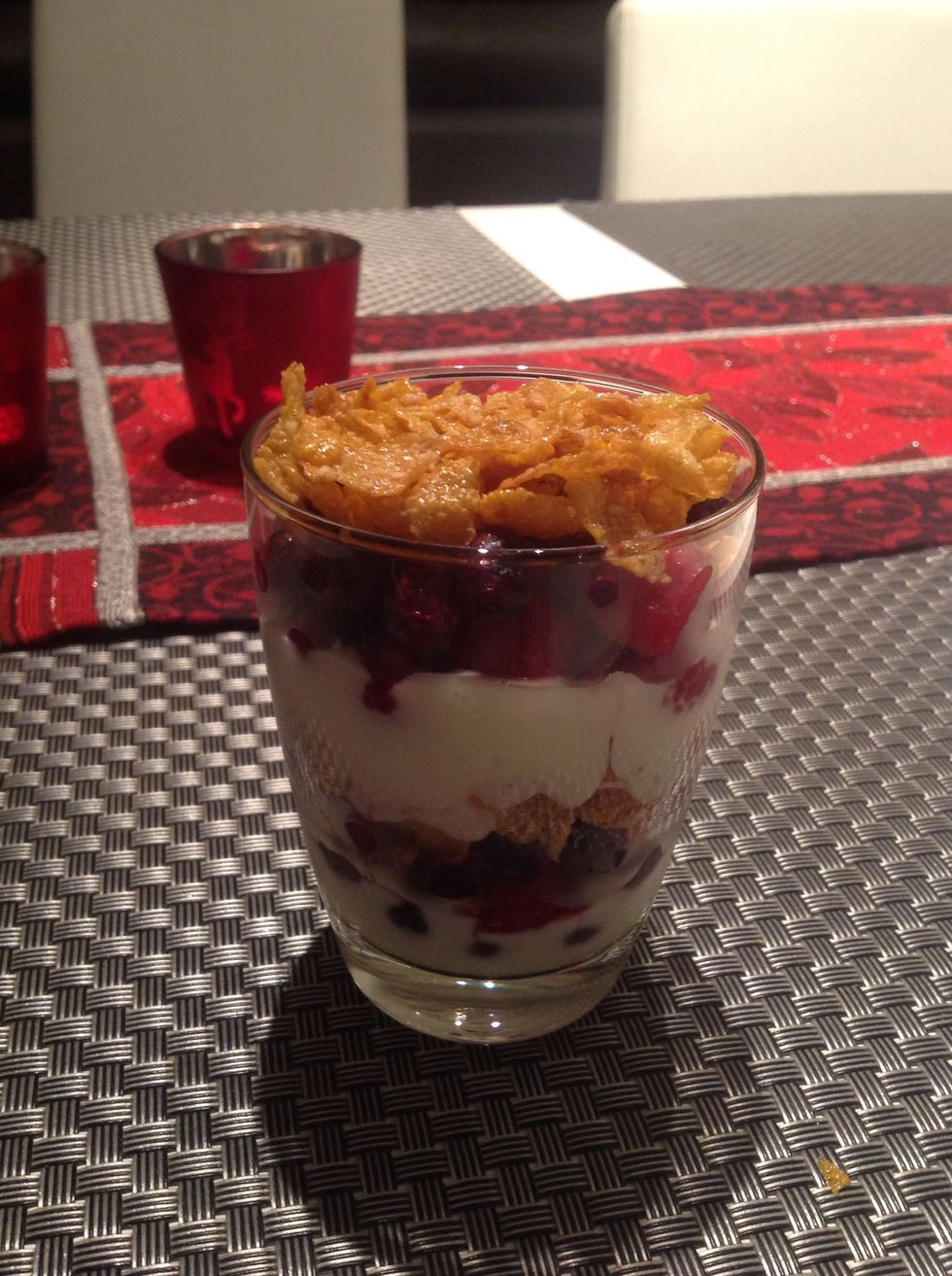 Finish off with your cereal.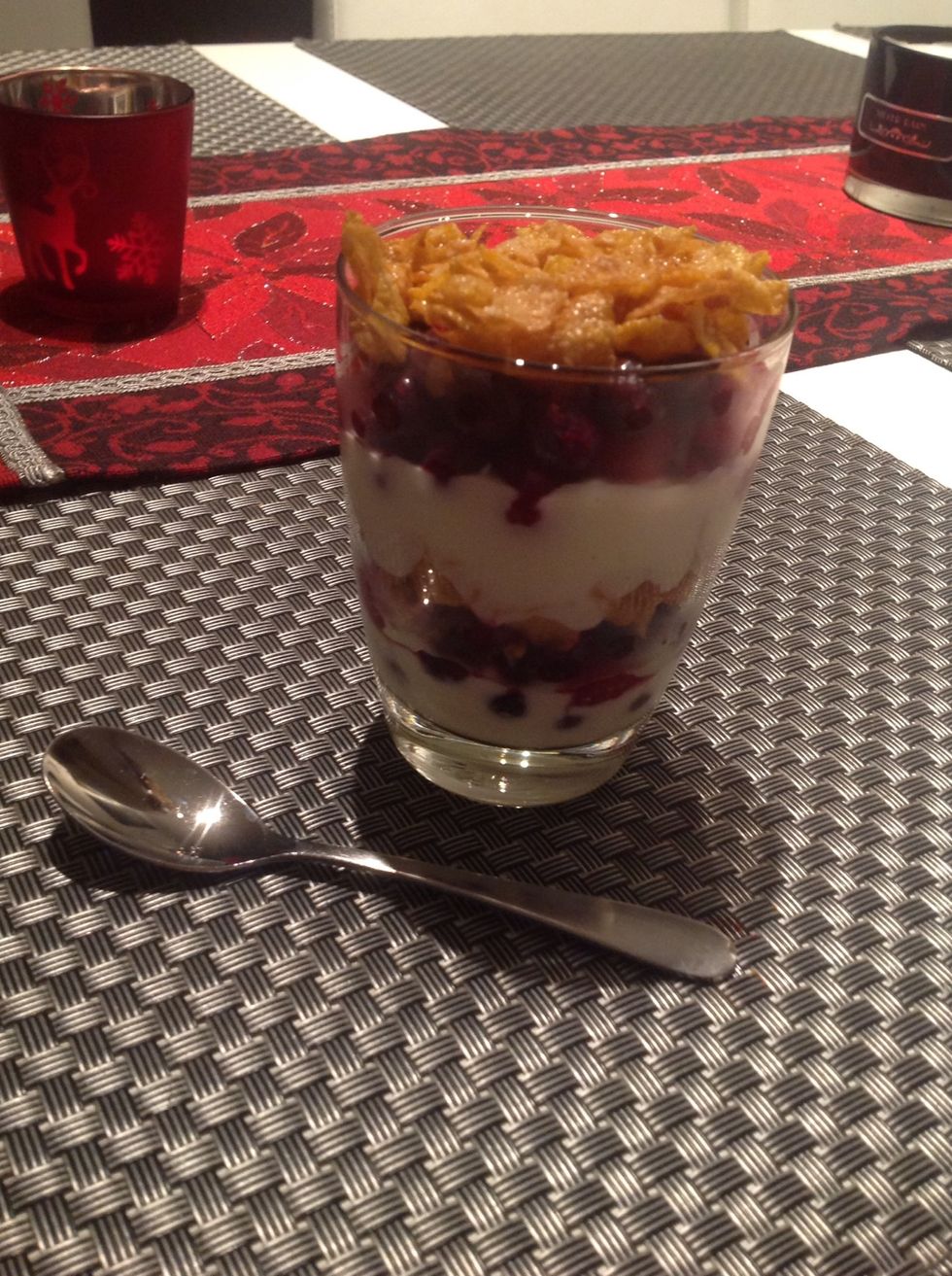 Mmmmmmmmmm..... Such a quick and tasty snack. If you don't mind I'll have some....
Please like and comment below. Thank you and let me know if you do it! :)
Vanilla yogurt
Berries of your choice
Cereal