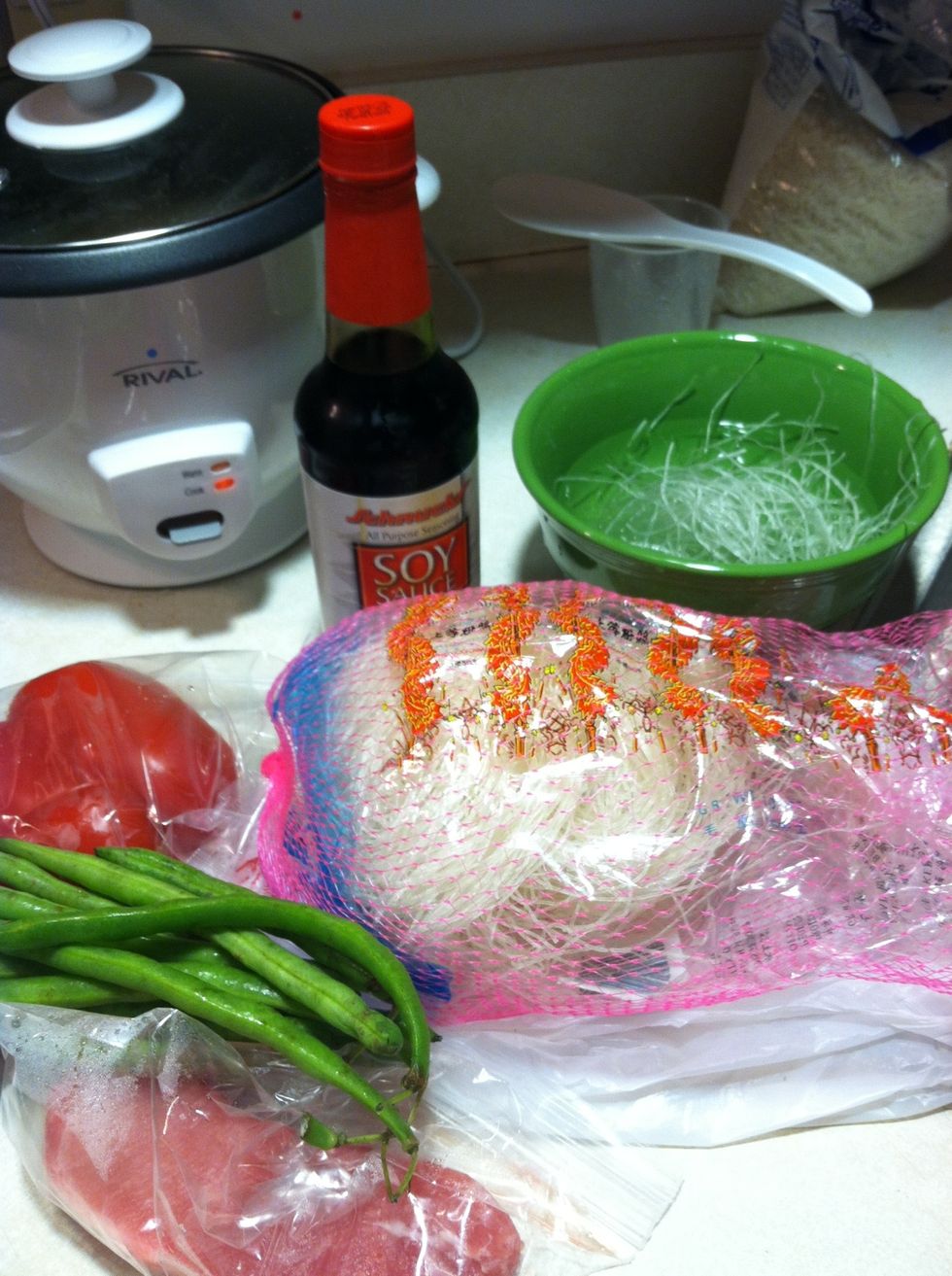 Get all the ingredients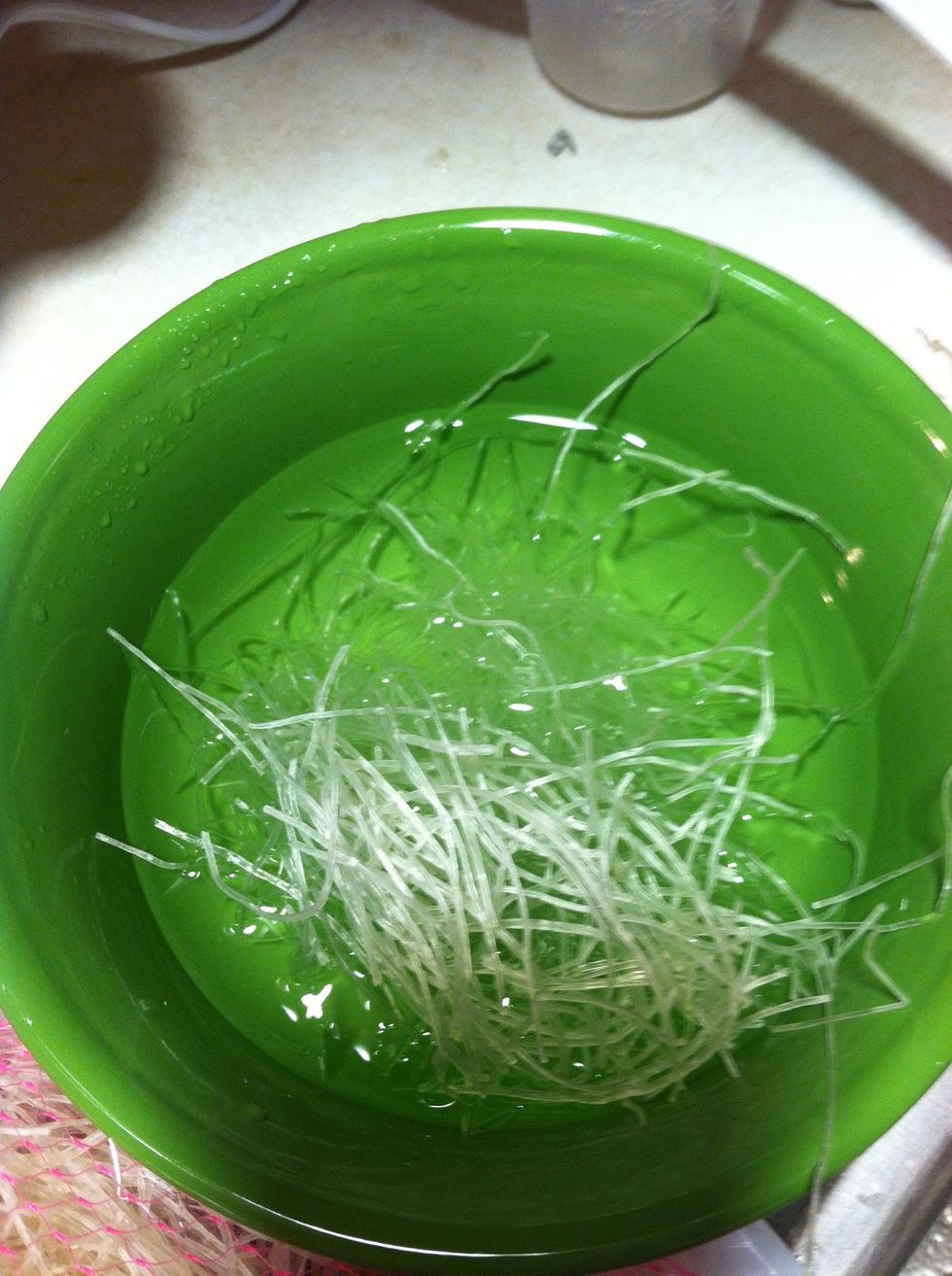 Soak the soy bean noodles in water for about 30 minutes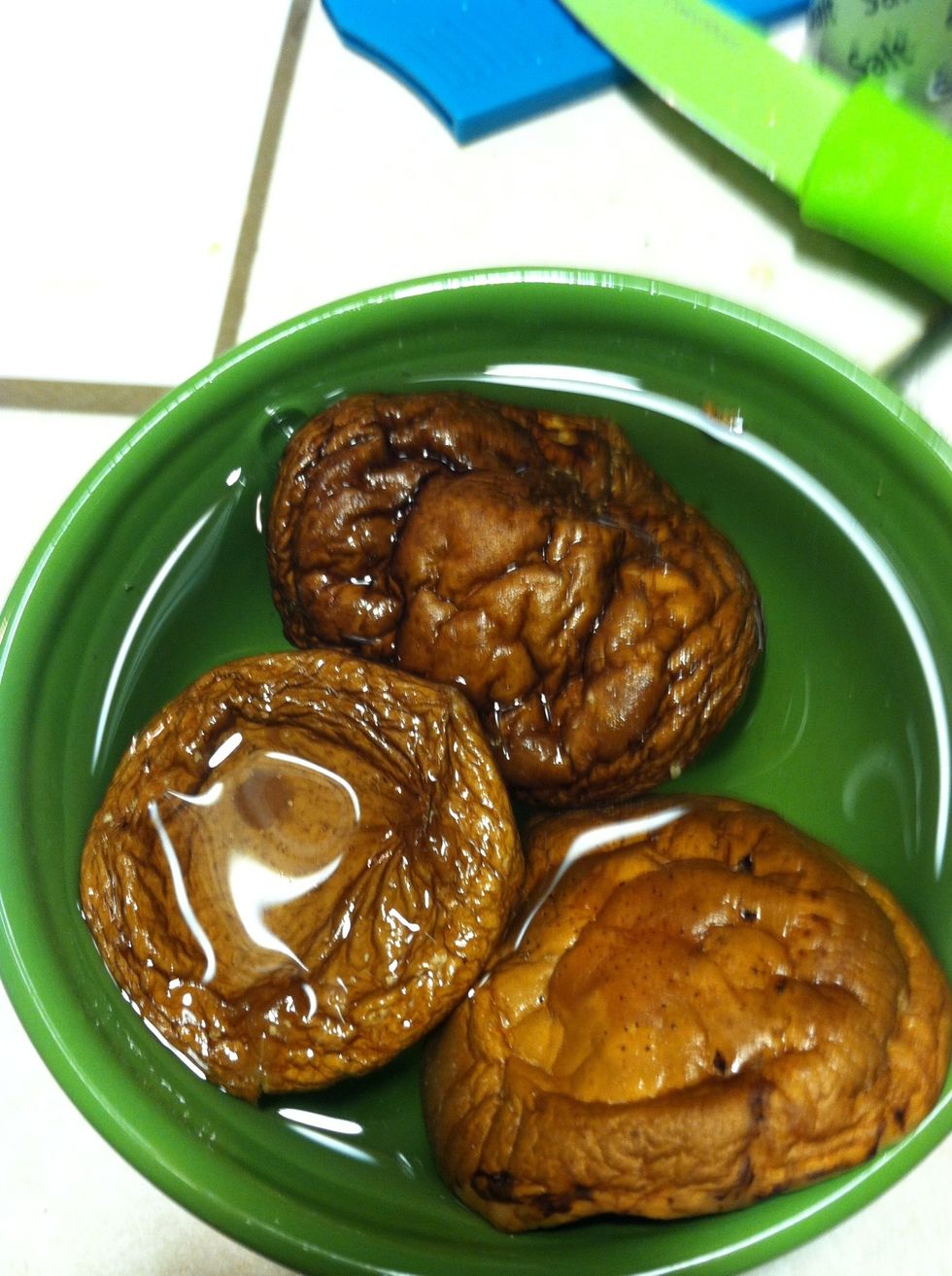 Wash and soak 3 Shiitake mushrooms in hot water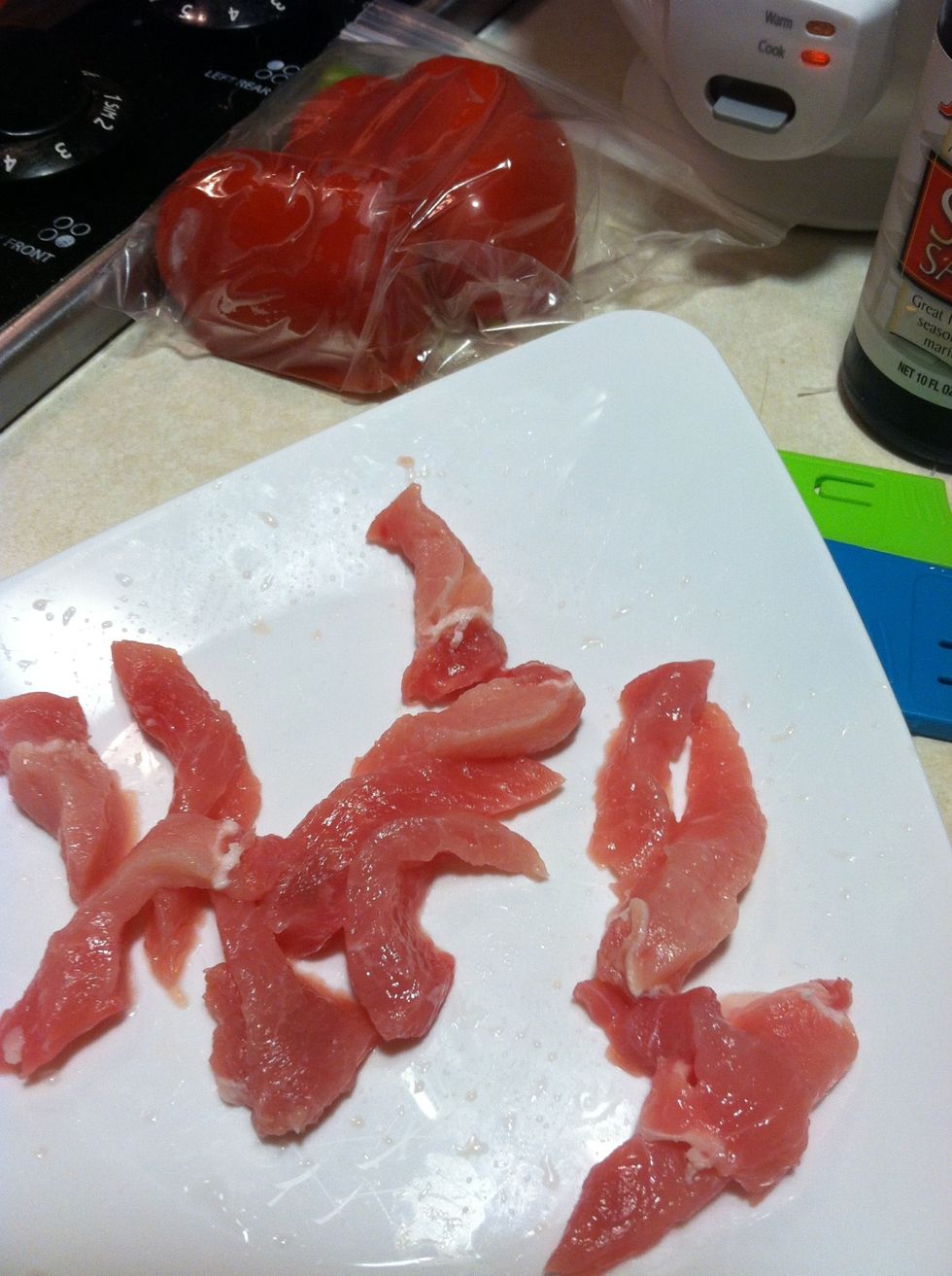 Cut the pork chop in strips as shown. Season it with salt, pepper and garlic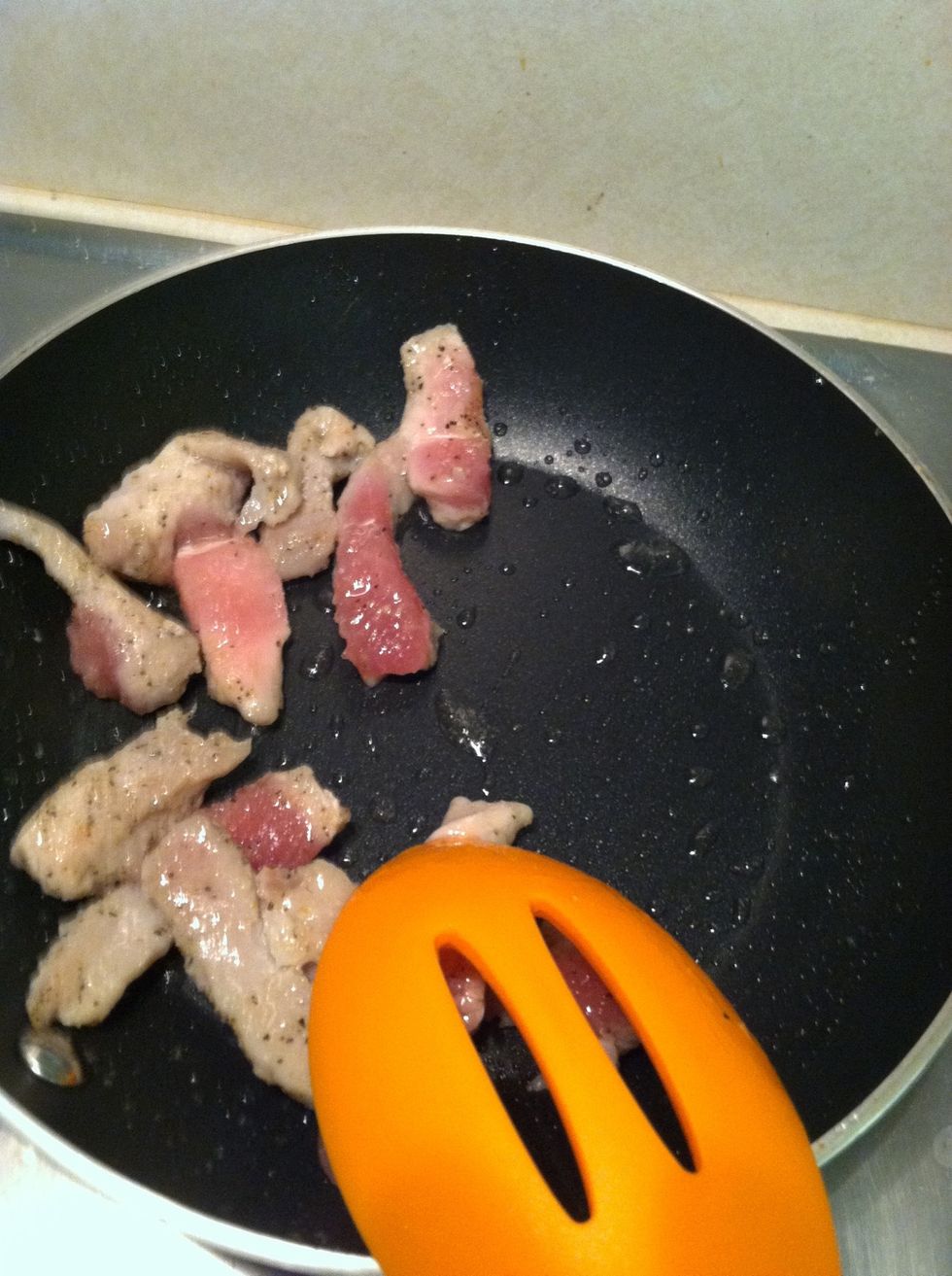 Start frying the pork chops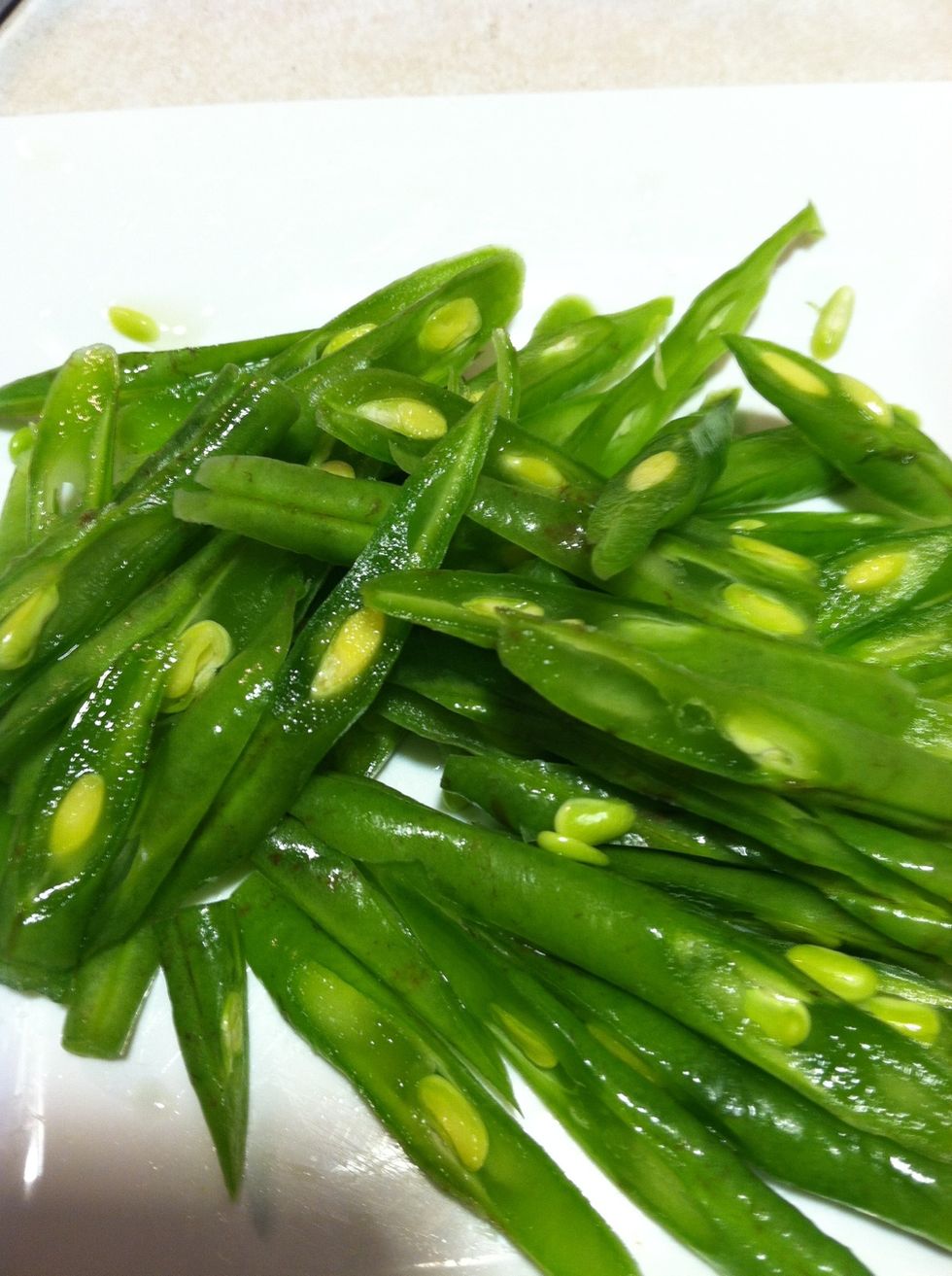 Once you are done, it should look like this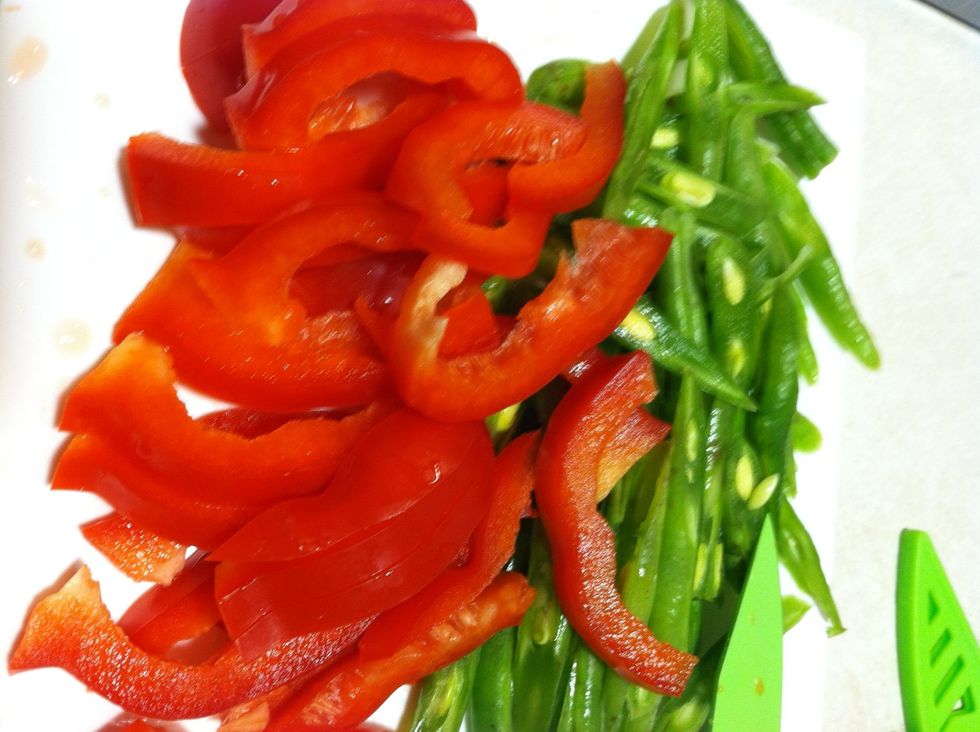 Wash and cut the red pepper as shown.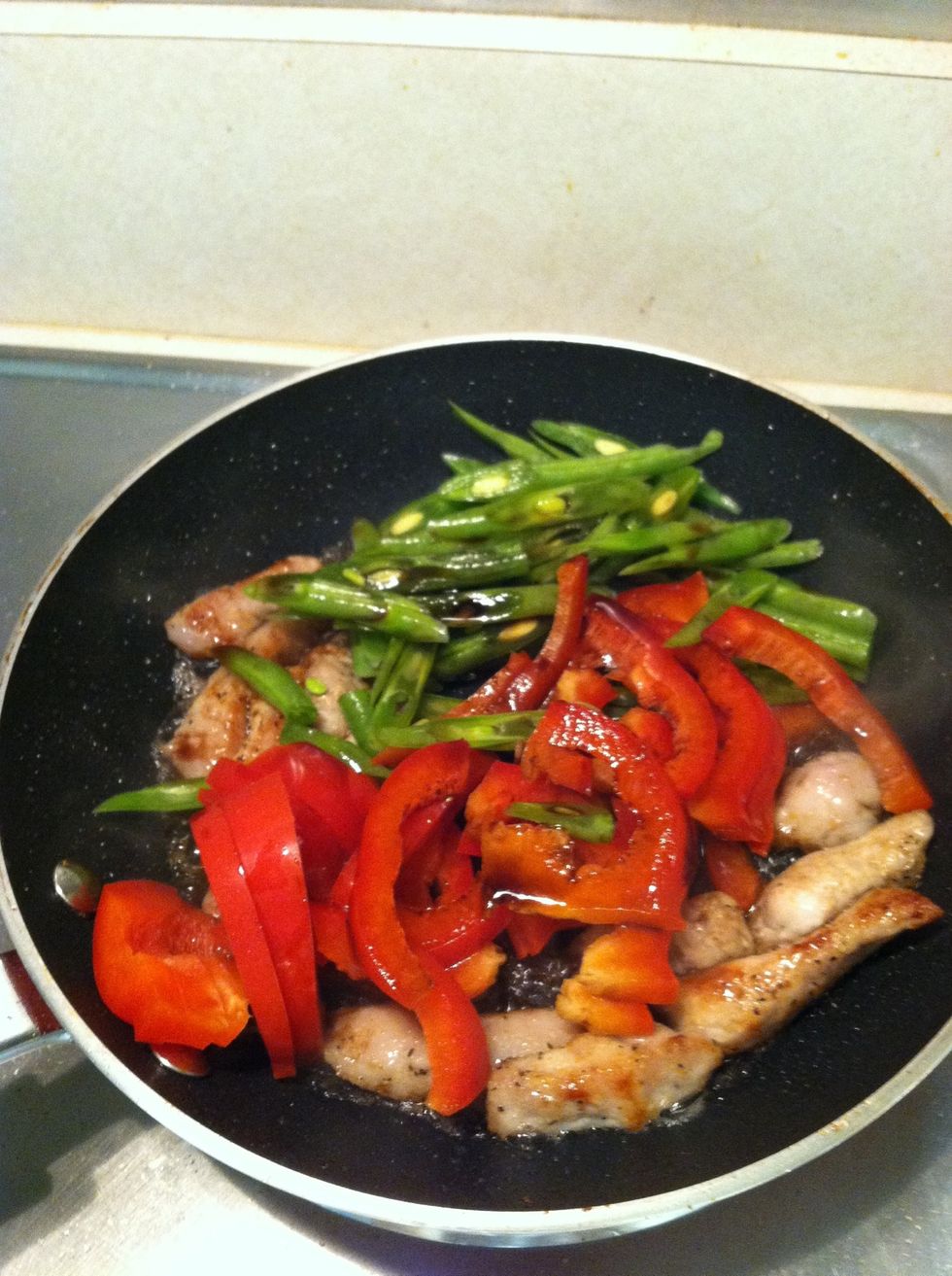 Incorporate the green beans and red pepper. Let the vegetables cook for 10-15 min on medium heat before incorporating the rest of the ingredients.
1. cut the Shiitake in strips 2. Add the noodles and the Shiitake to the pan. 3. Add a little bit of soy sauce to give it flavor and color. 4. Let it cook for 5 min at low heat.
Voila! Enjoy!;)
1.0 Boneless pork chop
1/3 Red pepper
1/4lb Green beans
3.0 Shiitake mushroom
1.0bnch Soy bean noodles
Soy sauce
Salt pepper
Garlic