Make a Healthy and Tasty (French) Omelette
26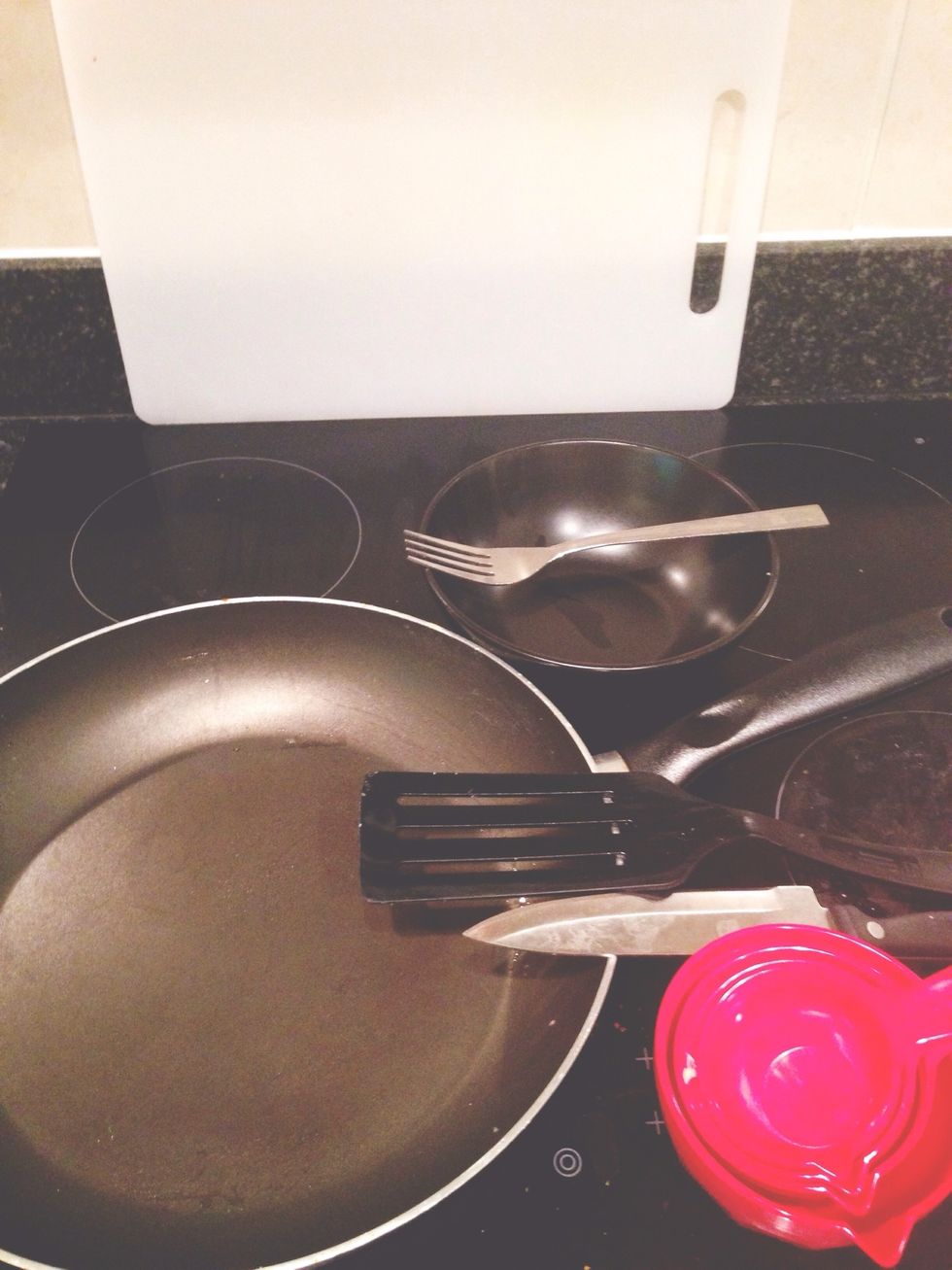 Chopping board, knife, bowl, measuring cups, fork, tablespoon, spatula, non-stick pan.
Ingredients: Oat milk , 2 eggs, Low fat cream cheese, sweet bell peppers, roasted chicken breast, cayenne pepper, smoked paprika powder, Herbamare, Fry light butter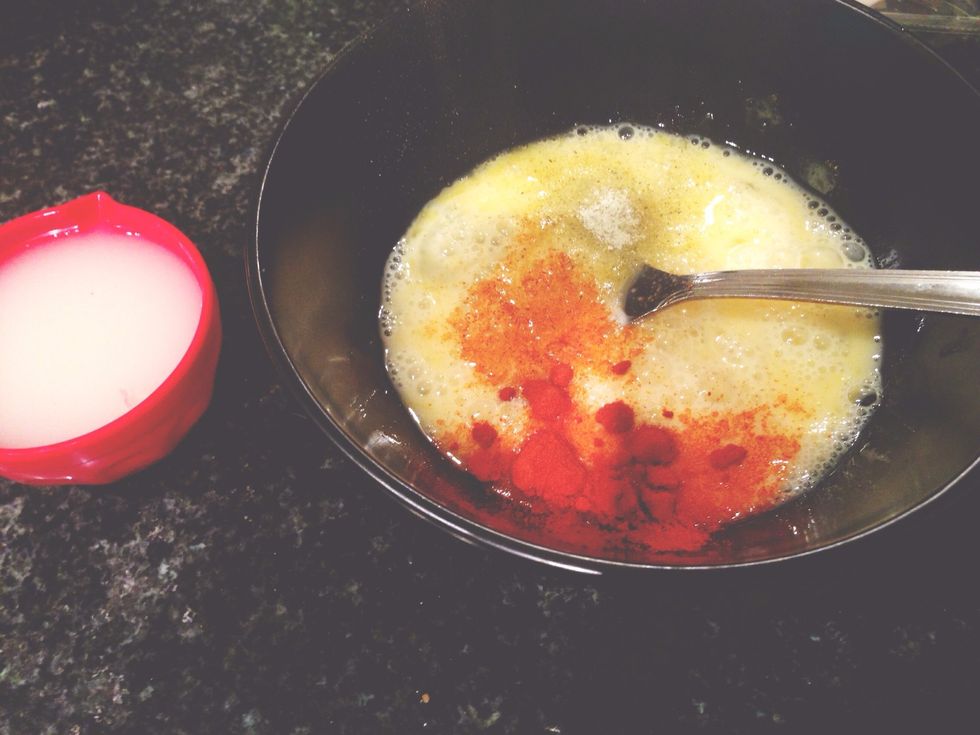 Mix egg, oat milk and spices in a bowl. Chop the sweet bell peppers and cut the chicken into squares (do NOT add the chicken, cream cheese or sweet bell peppers in the mix yet)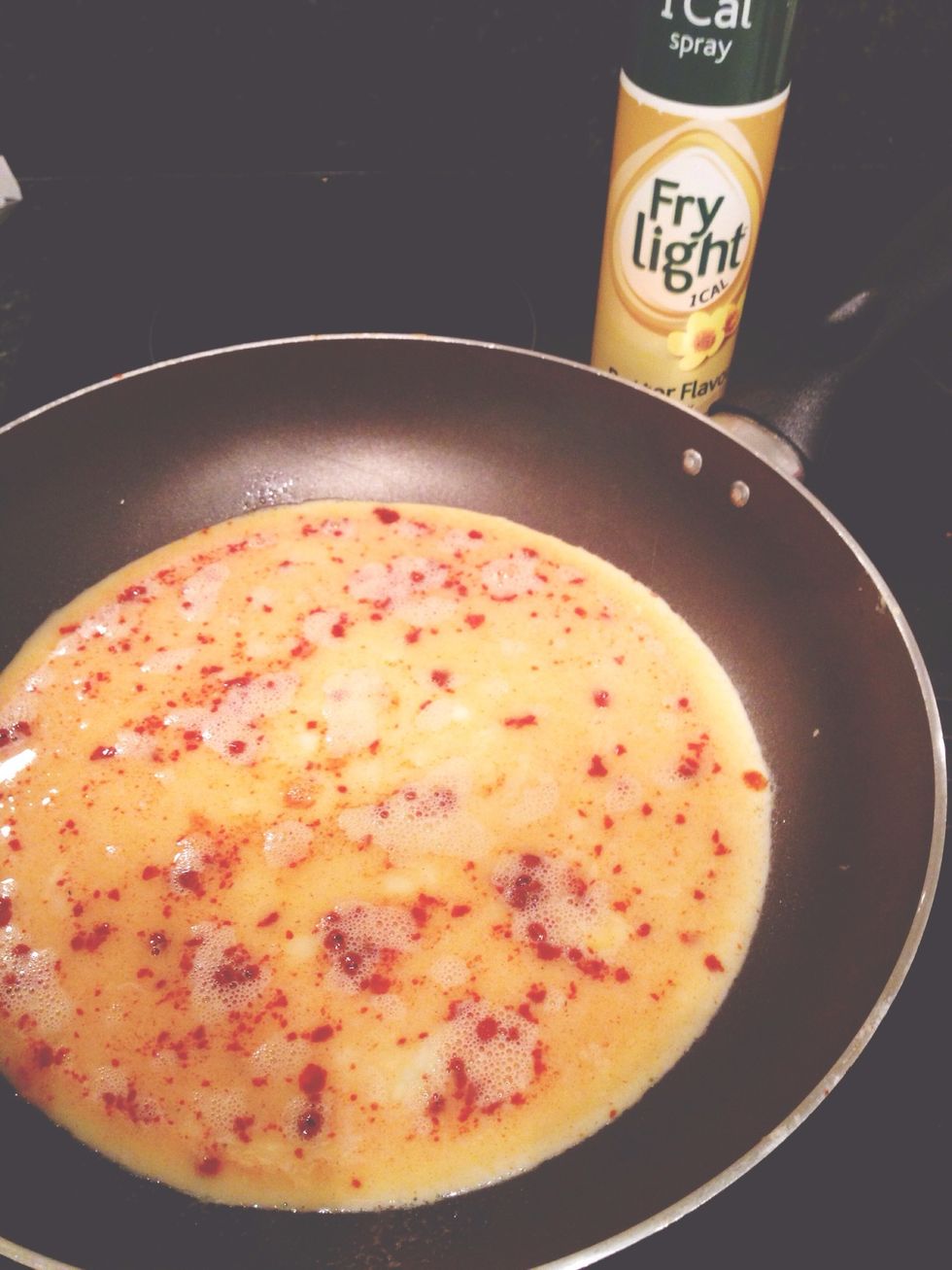 Put the pan on medium heat, spray with fry light and add the mixture of egg, oat milk and spices.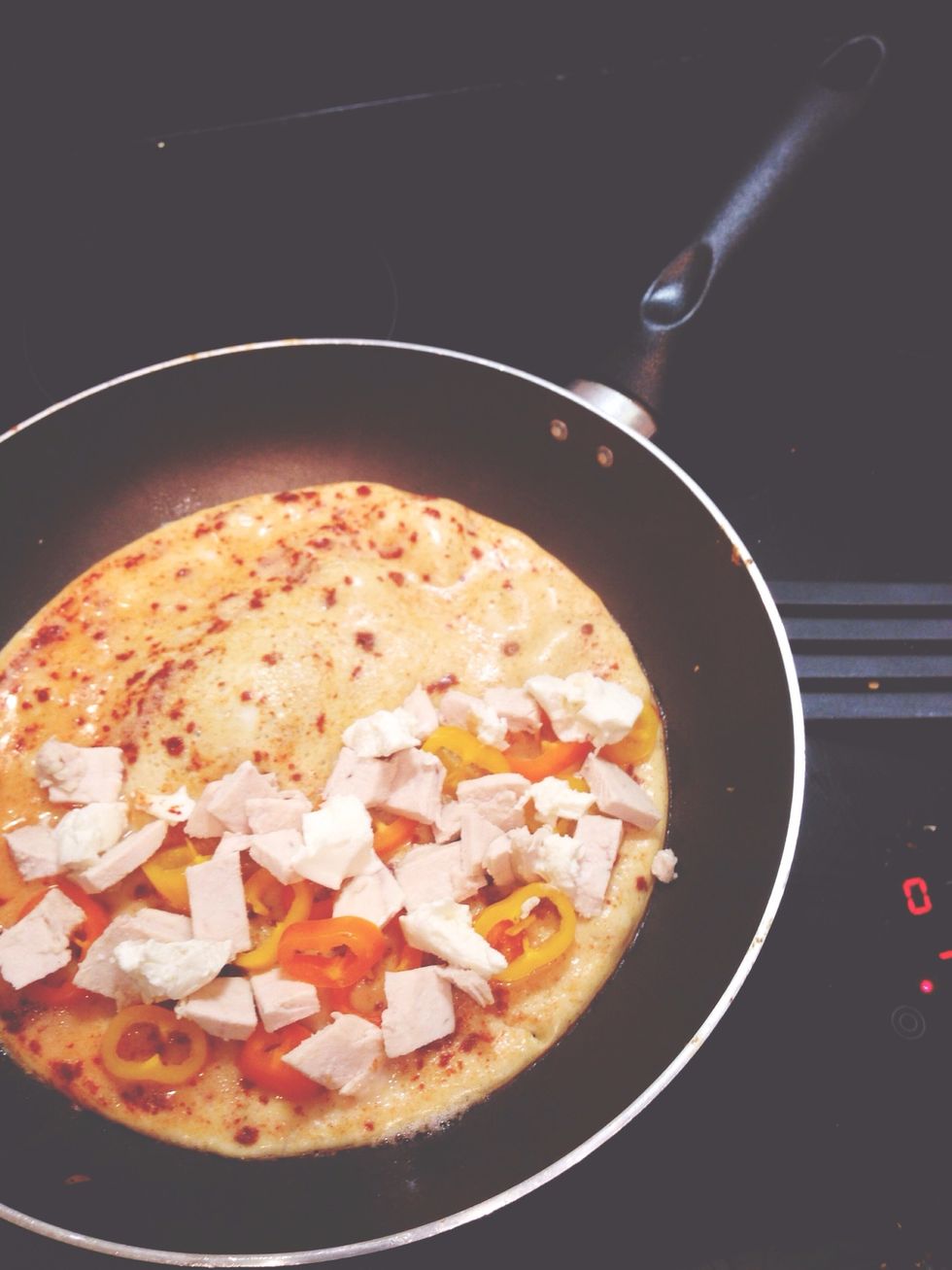 When edge of omelette is golden add the sweet bell peppers,chicken and cream cheese. Cook for a couple of more mins until it starts to "boil".
Fold the side with no ingredients on over the other and put on a plate. Add a pinch of smoked paprika powder on top and serve with salad. Enjoy😋
2.0 Eggs
1/3c Mini sweet bell peppers
1/2c Breast of chicken of chicken
1.0Tbsp Low fat natural cream cheese
Fry light
1/3c Oat milk
1.0pch Cayenne pepper
1.0Tbsp Smoked paprika powder
1.0pch Herbamare
Salad on the side
Beate Olav
24 from Norway?? Love making healthy food and getting inspired by clean living?? \n?Iherb discount code: NMW964\nContact: olav.beate@gmail.com\n\n\n