Doesn't everyone know how to make a salad? Possibly... but I wanted to make this guide because I find this one extra easy and delicious.
47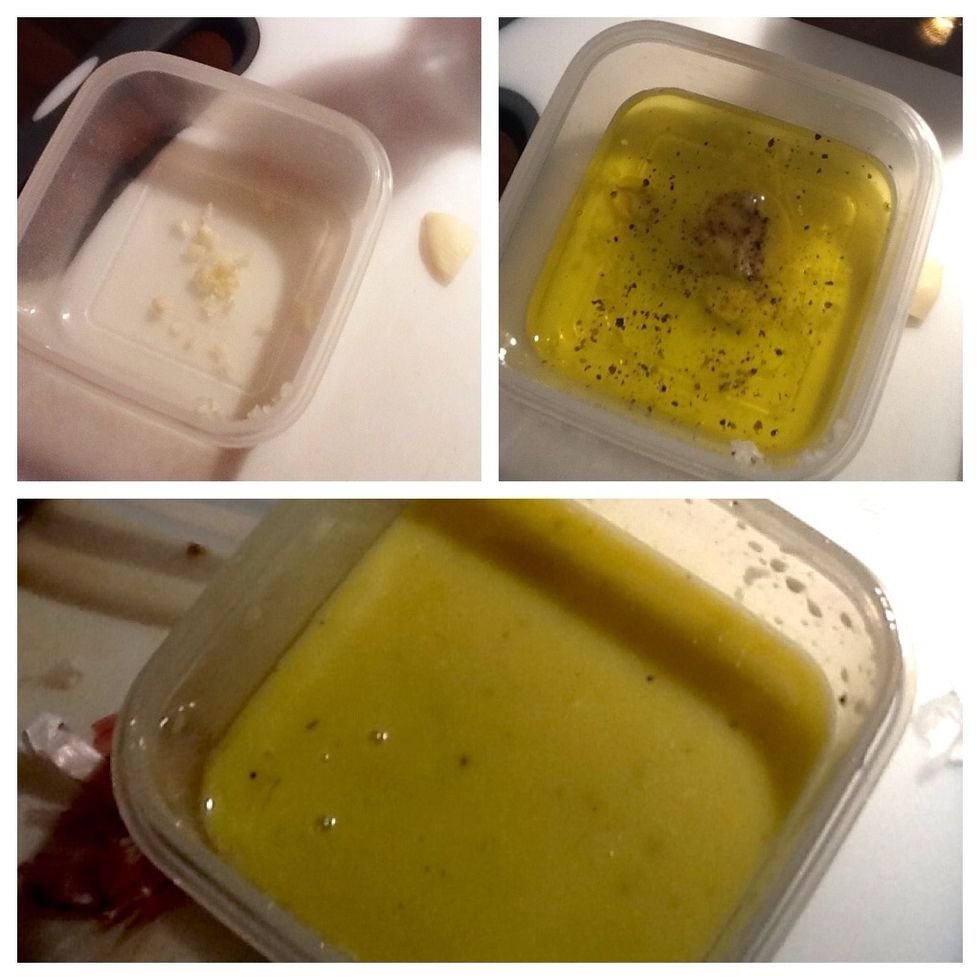 First make the dressing. Add garlic, olive oil, vinegar, mustard and salt and pepper (to taste) to a small tupperware or jar with lid. Close the container and shake, shake, shake until it's all mixed!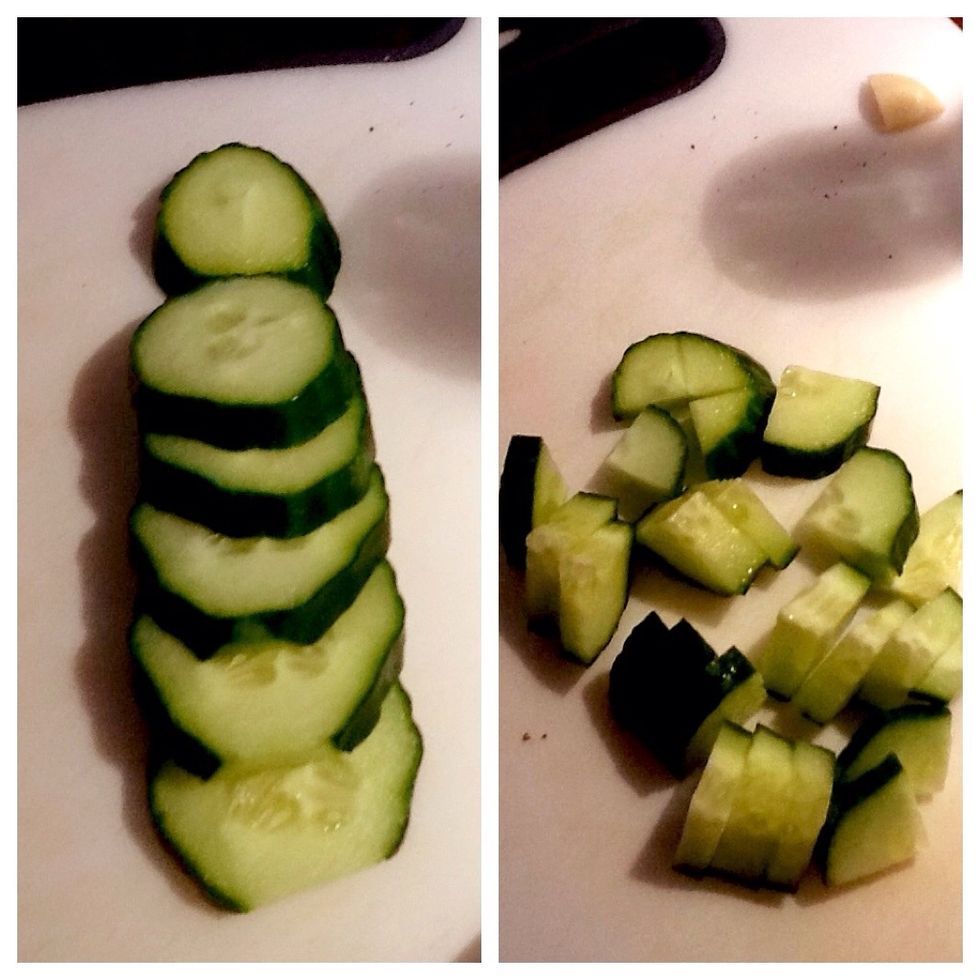 Next, chop the cucumber into 1/2 inch slices, then quarter the slices.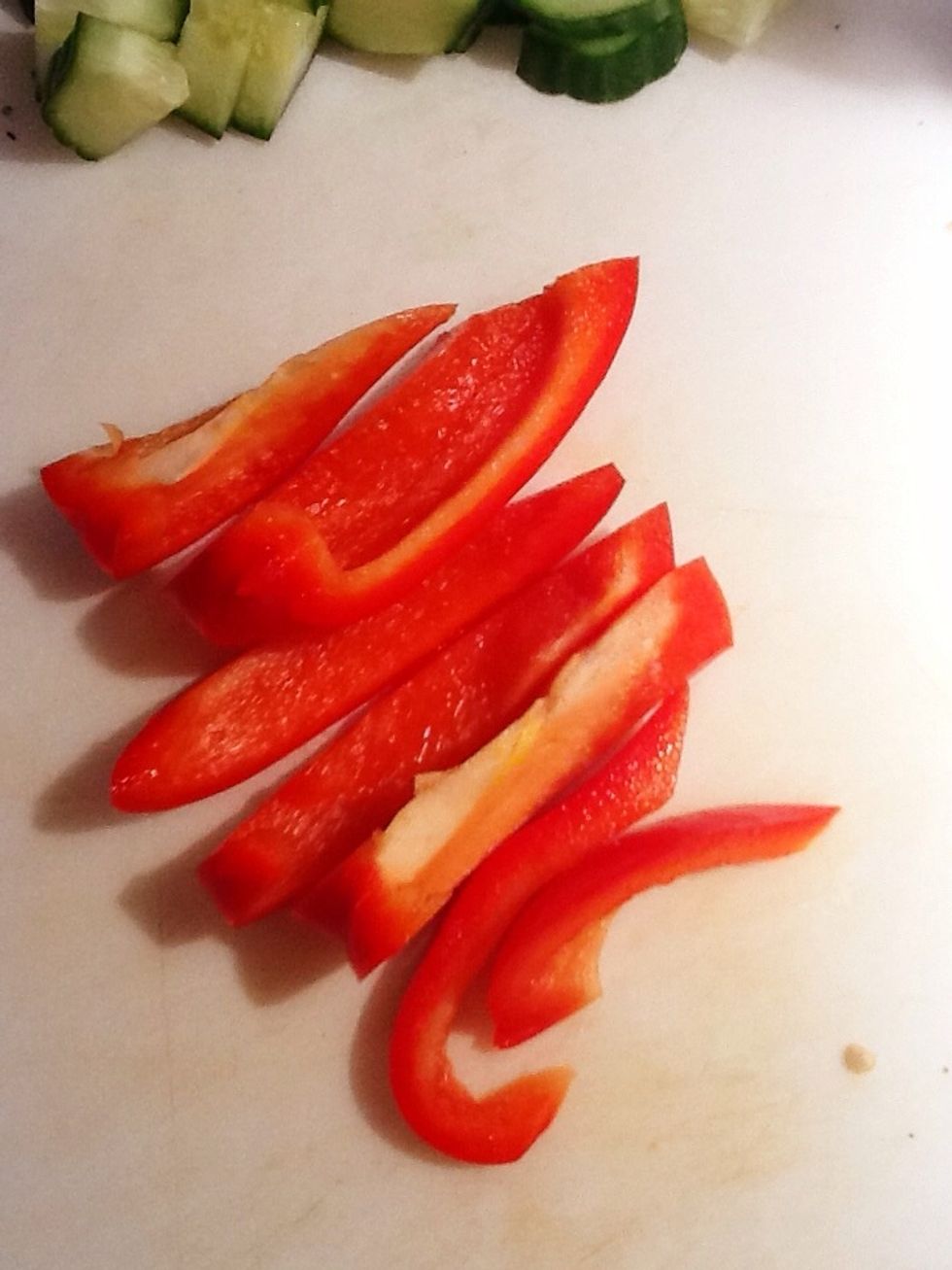 Chop the pepper into slices. You may want to chop these slices into smaller pieces so they're easier to mix in, or leave them as is!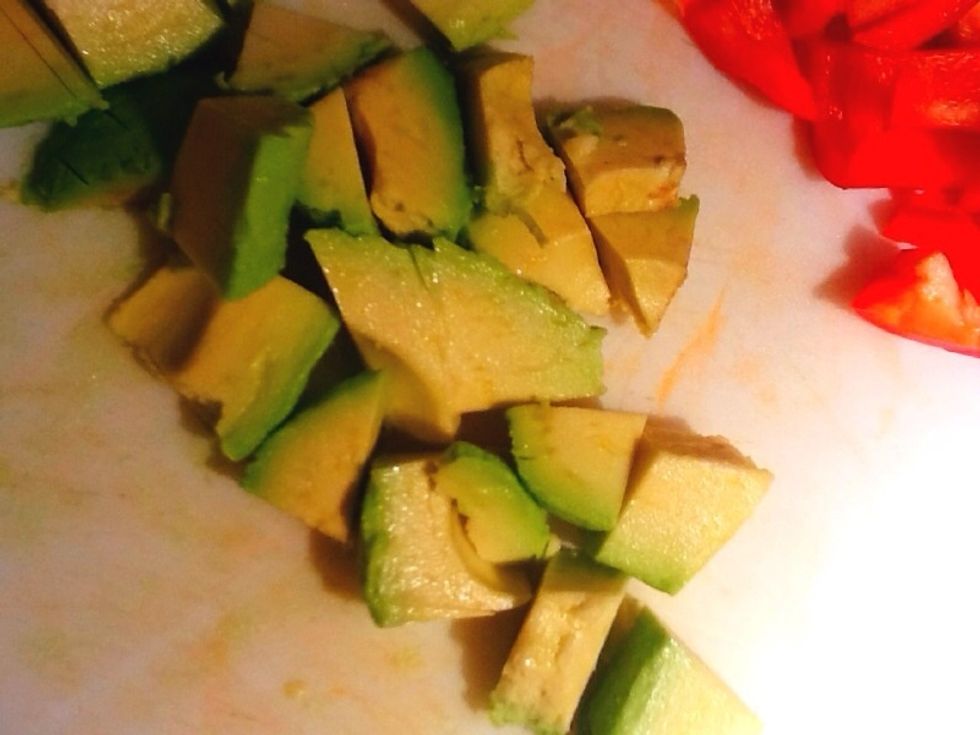 Chop up the avocado into 1/2 inch chunks. If you can't get the avocado out of its skin, after cutting it in half, a spoon stuck between the fruit and skin at the widest end will help slide it out!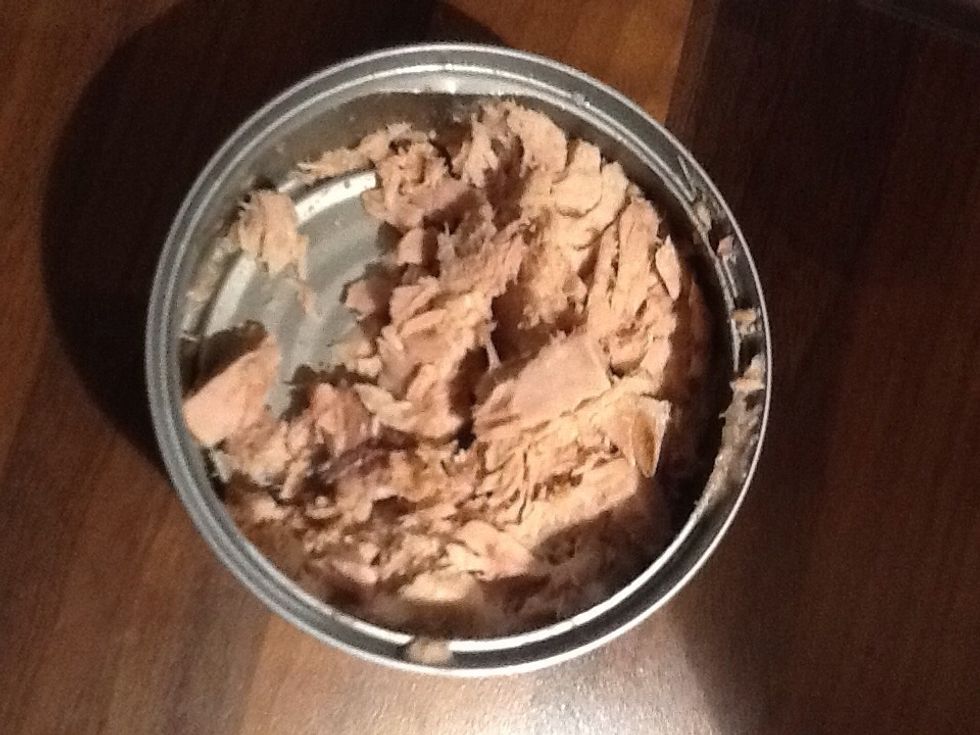 Drain the tuna and leave in the tin for now. Don't add any mayo - this isn't tuna salad!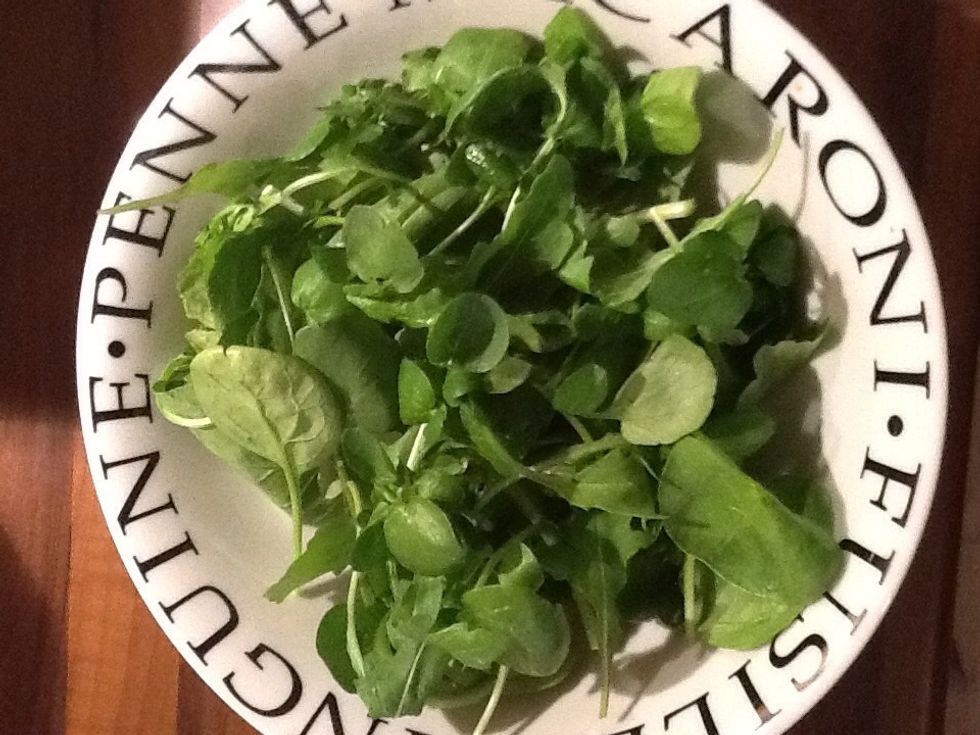 Add the greens to a large bowl (not a salad bowl though, this is just for you). I used a mix of arugula, watercress and spinach - way more nutritious than plain old lettuce!
Add the cucumber, peppers, avocado and tuna. You can arrange them in a pretty way if you want!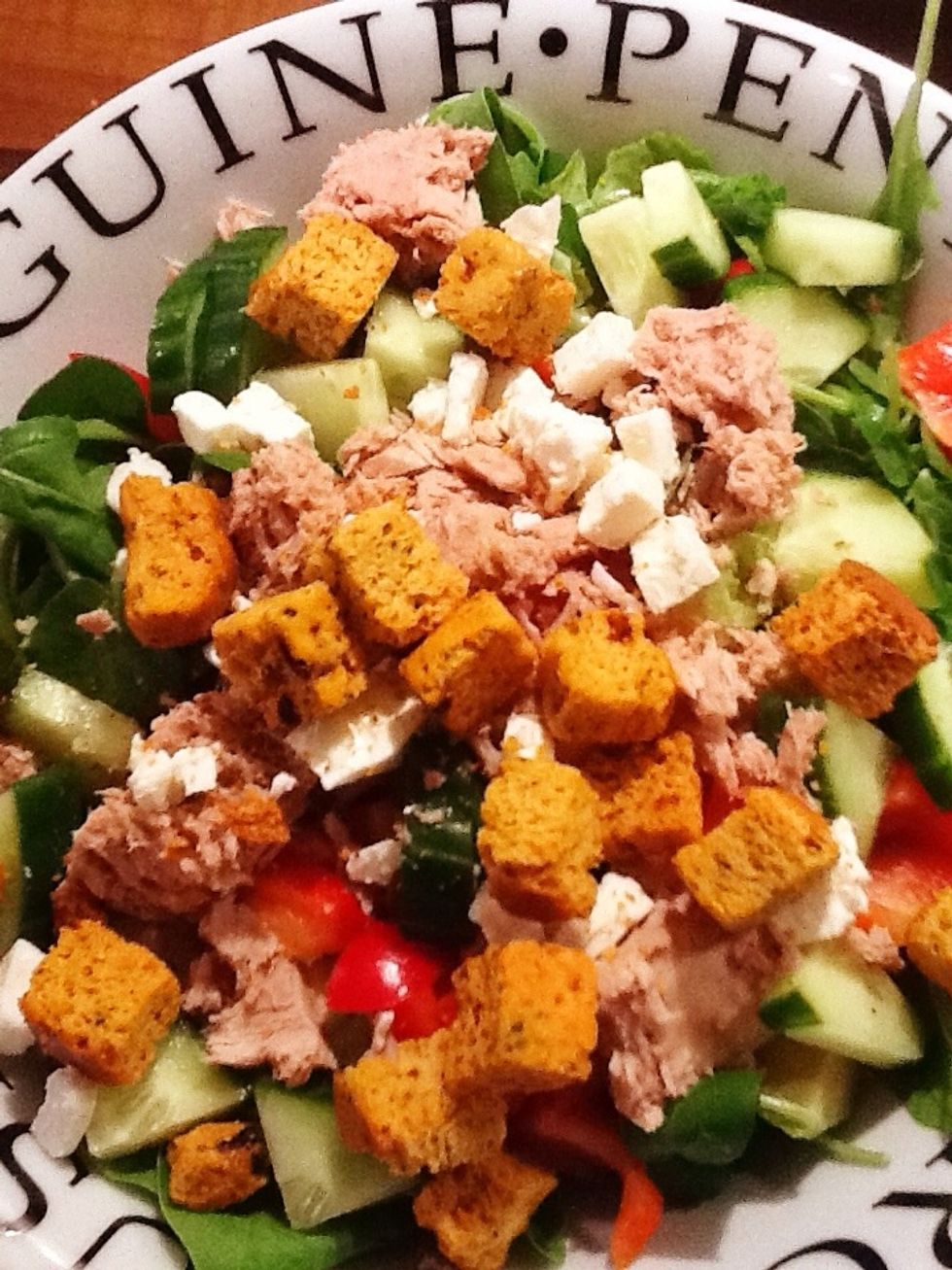 Add cheese and croutons if using. Adding these will make your salad less healthy, but if you use light cheese and whole-grain croutons it's probably ok! :)
Add your dressing last and ta-da! You're done!
1/2 Bag of salad greens
4.0Tbsp Olive oil
2.0Tbsp White balsamic vinegar
1/2 Clove of finely chopped or crushed garlic
1/2tsp Dijon mustard
Salt and pepper
1/2 Red bell pepper
1/4 Cucumber
1/2 Avocado
1/2 Can of tuna in water
1.0Tbsp Light Greek salad cheese, crumbled (optional)
1/4c Croutons (totally optional)