Make a Healthy American Italian Dinner
4
Healthy: low calorie, nutrient dense, low fat, low cholesterol (as defined by our team for the purpose of this presentation)
Who doesn't love an All-American/Italian Pizza? We all do! But our bodies, probably don't. As some of the top Health Gurus of ETEC 647 , we present, An American Italian dinner...that's good for you.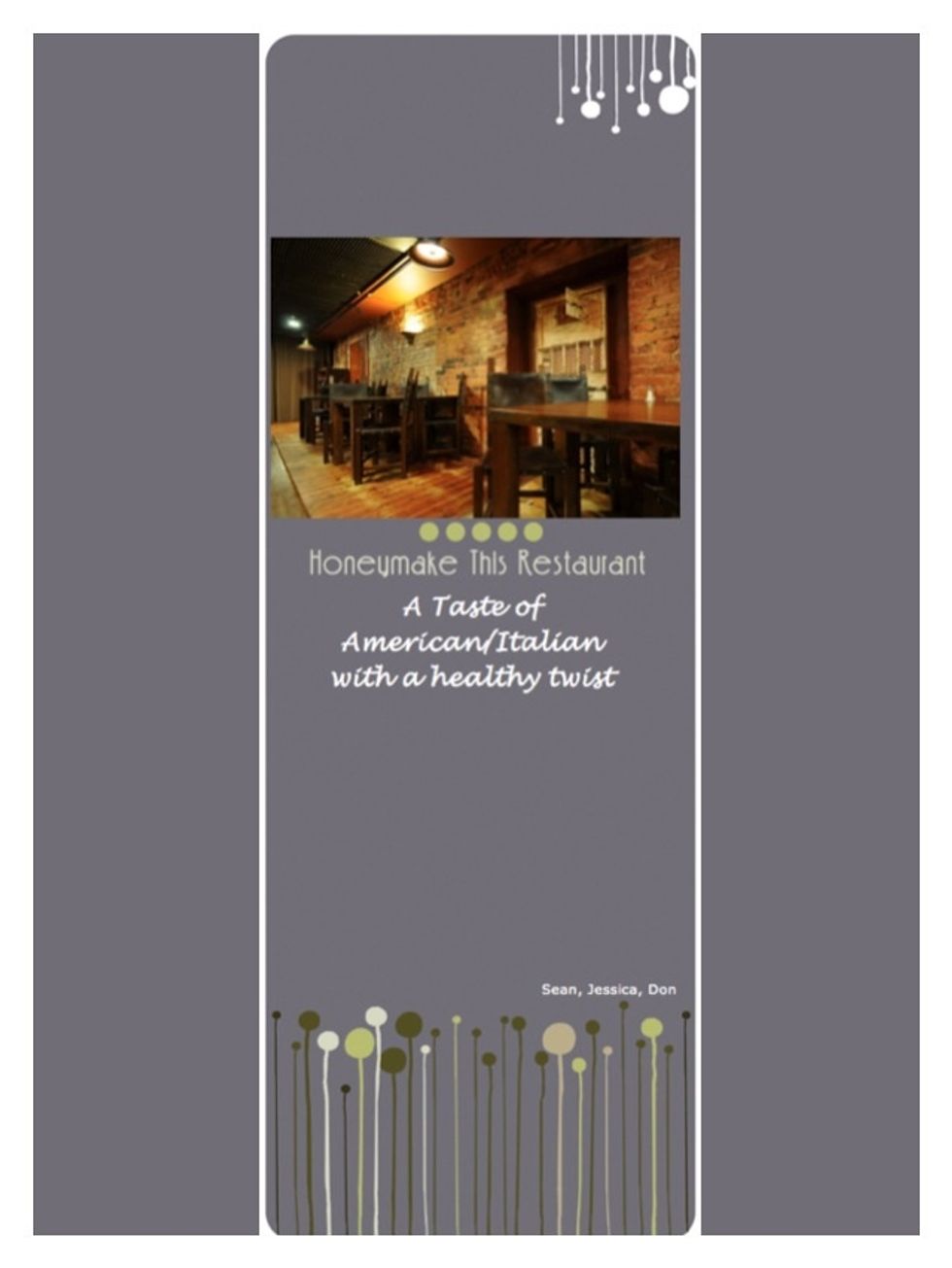 What's on the Menu? Starter: Jess' Protein Fresh Chicken Cobb Salad Main Course: Don's Low-Fat Pumpkin Pizza Dessert: Sean's Low-Sugar Tirimisu
Jessica's Chicken Cobb Salad
Original California Pizza Kitchen salad Calories: 1127 Fat: 100.1g Cholesterol: 89.8 mg Hearty Cobb salad Calories: 260-280 Total fat: 8g Total cholesterol: 99mg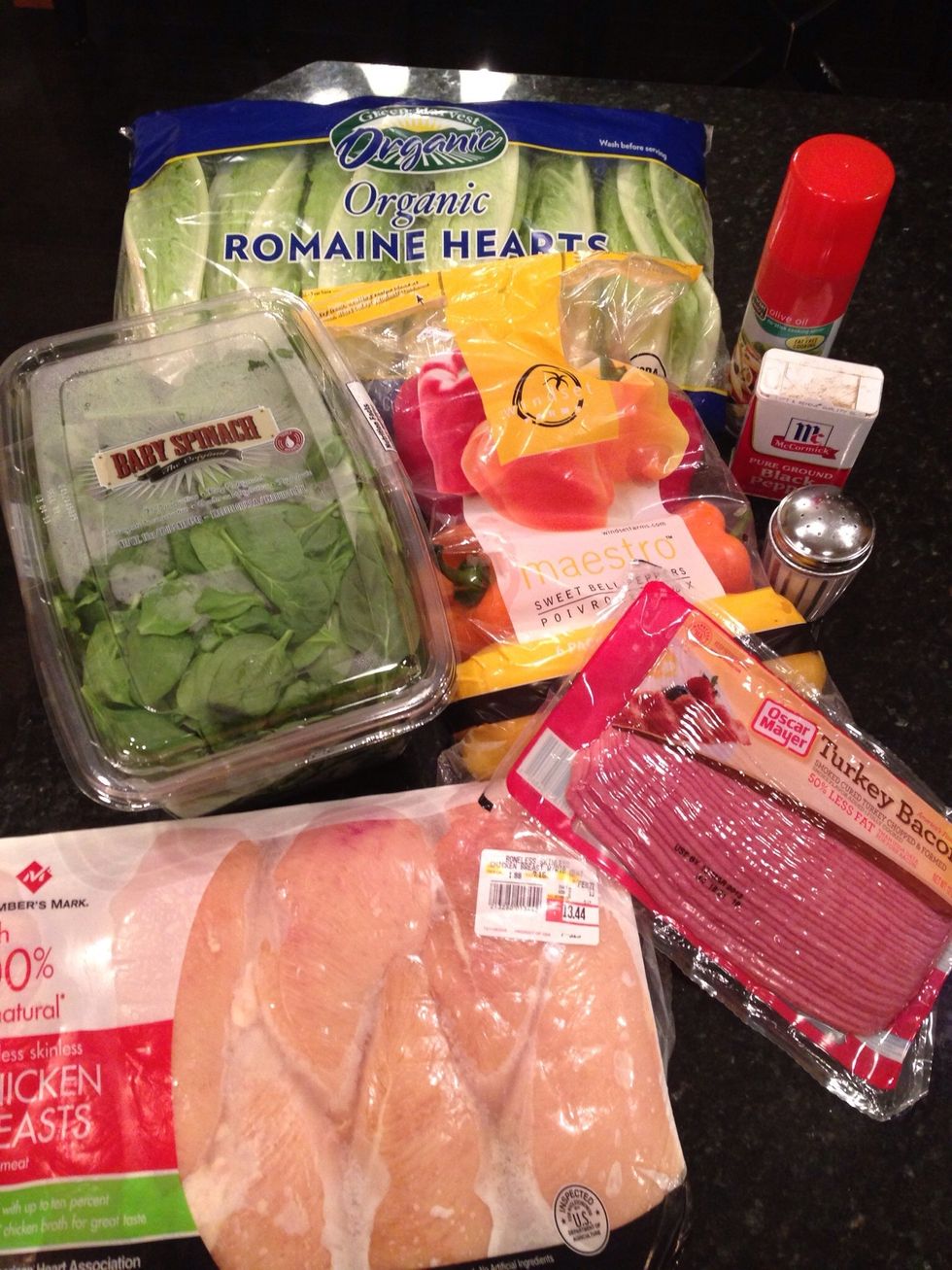 Cobb salad ingredients- Spinach leaves, romaine lettuce, chicken breast, turkey bacon, sweet bell peppers, mushrooms, cucumbers, olive oil spray, salt, pepper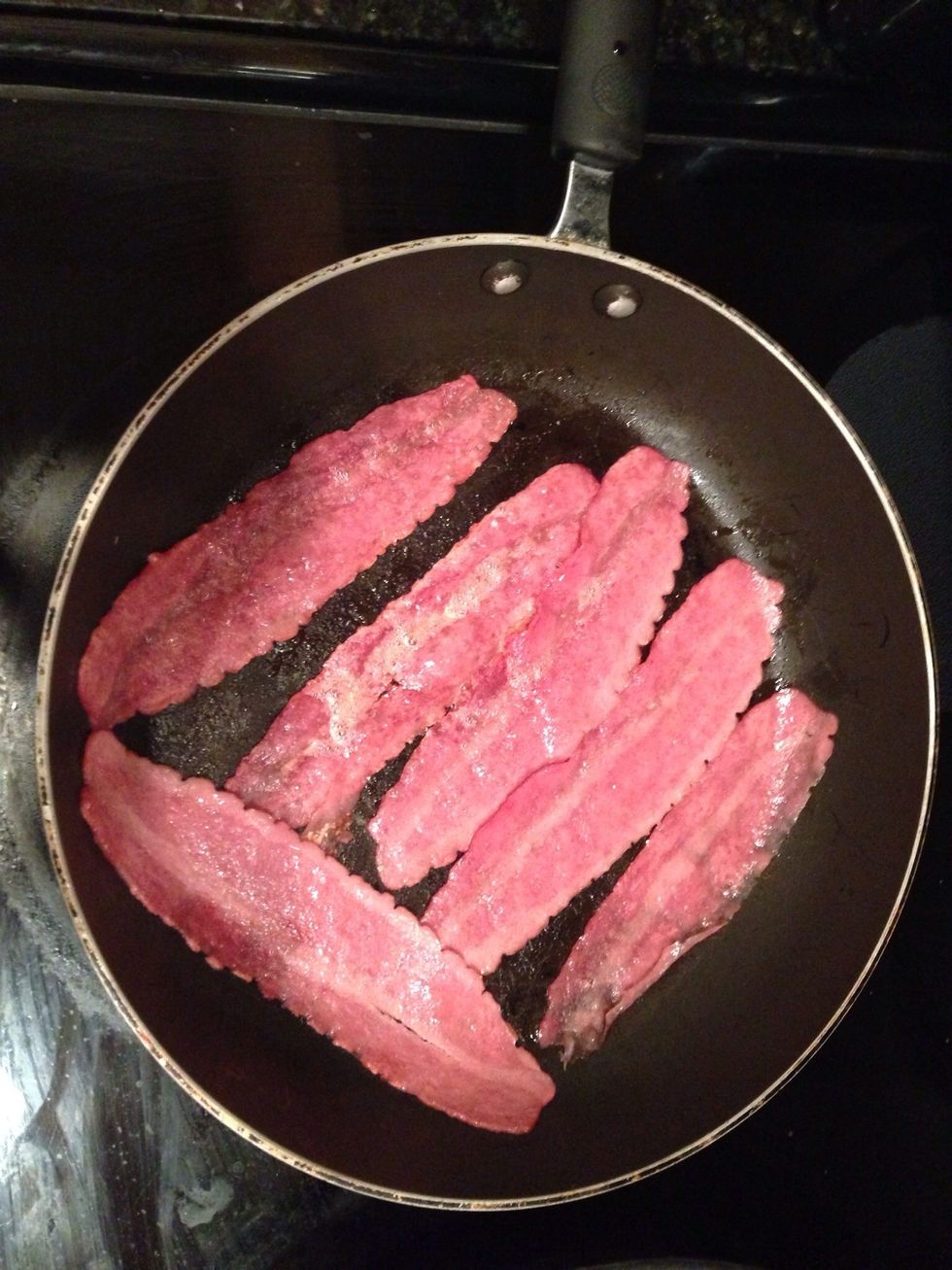 1. Begin by cooking your meat ingredients (turkey bacon and chicken breast-not pictured) in a hot pan with a spray or two of olive oil. 2. After they are cooked, chop them up into bite size chunks.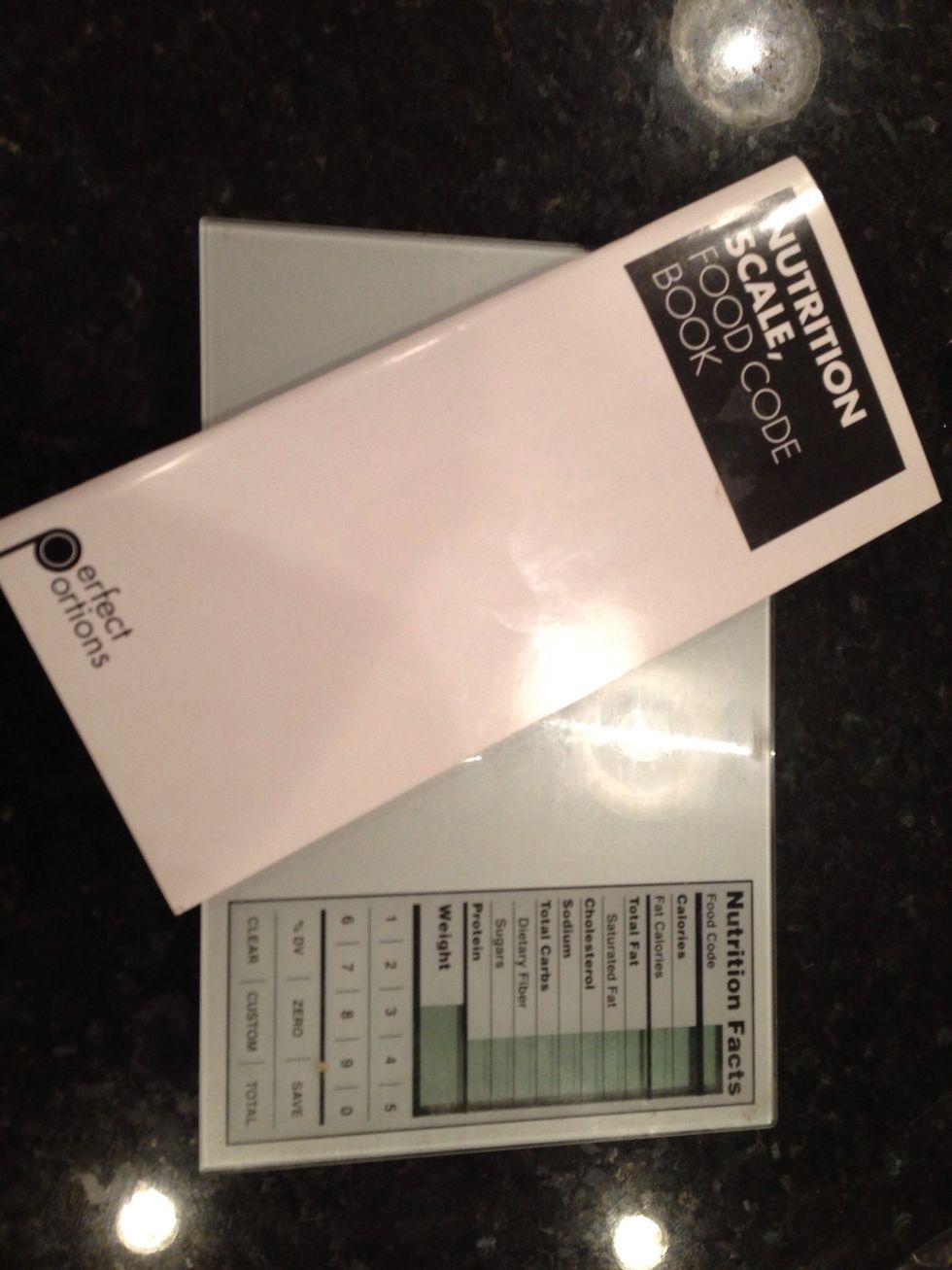 3.If you have a food scale, use it to weigh your portions, especially meat products. In this recipe, I use 1 1/2 lbs. of grilled chicken breasts and 4 slices of turkey bacon.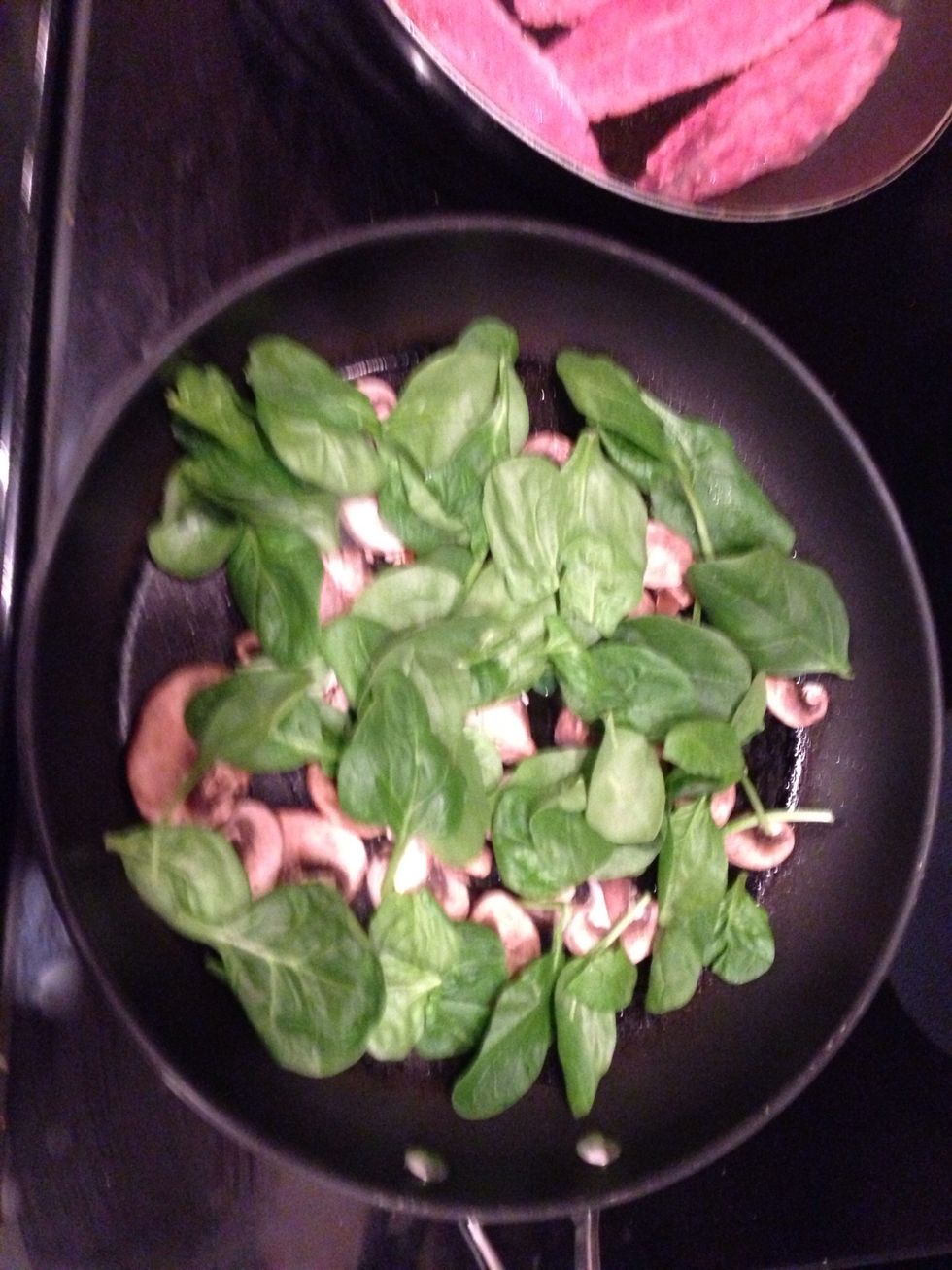 4. Sauté your mushrooms, bell peppers (not pictured) and some of the spinach leaves in a few sprays of olive oil. This will give it a nice combination of crunchy to soft textures.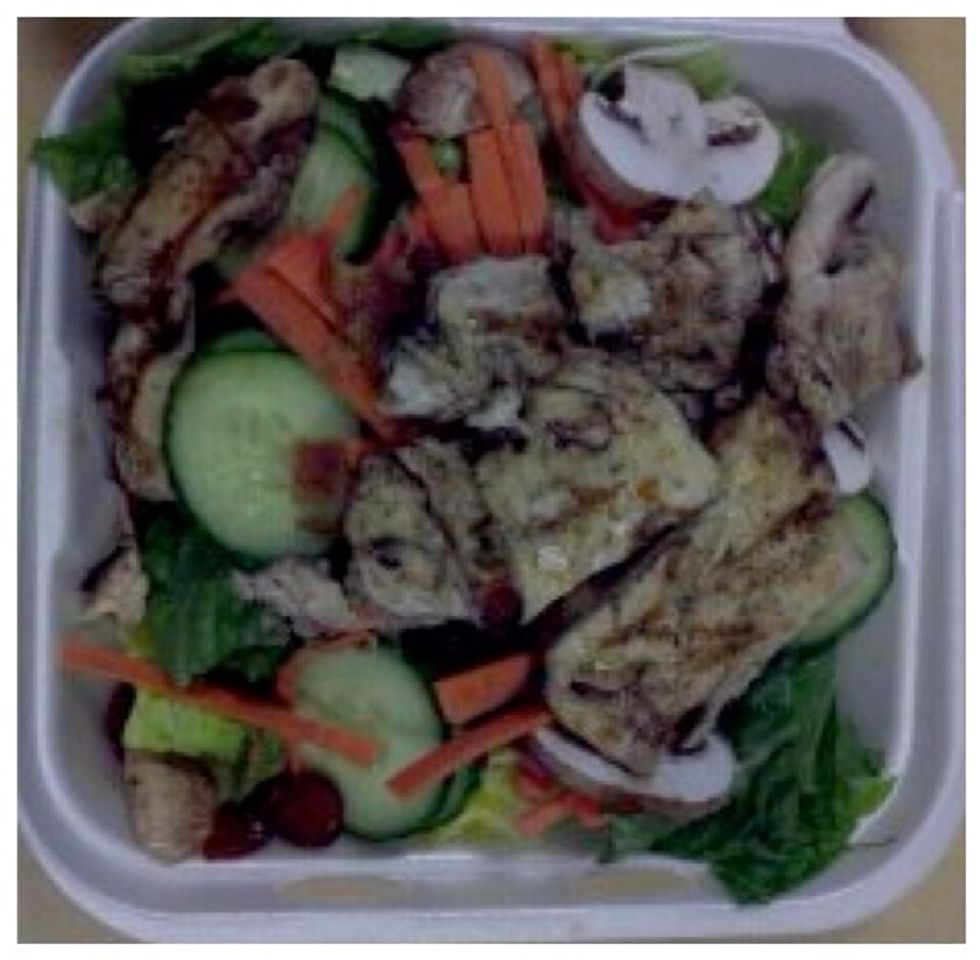 5. Chop up 1 head of romain lettuce and 2 large cucumbers. 6. Combine with 6 cups of spinach leaves. 7. Add the sautéed vegetables. 8. Add the chopped up chicken and bacon.8. Toss well in large bowl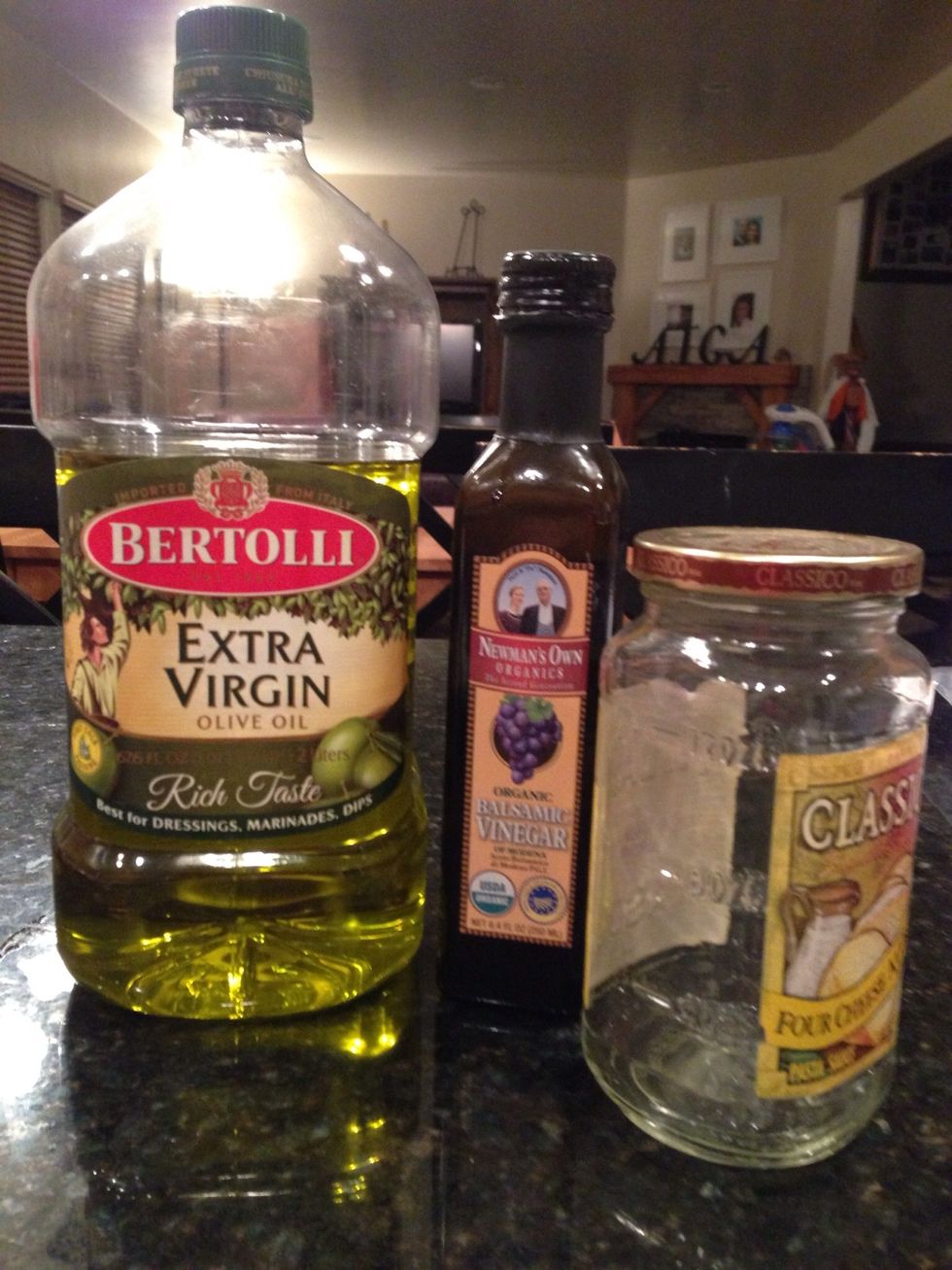 Low-fat balsamic vinaigrette: 1.Combine 1/2 c balsamic vinegar 2. 3tbs olive oil 3. 1 small garlic peeled and processed 4. Shake in Glass bottle with blender ball 5. Pour on salad. Calories 57,fat 5g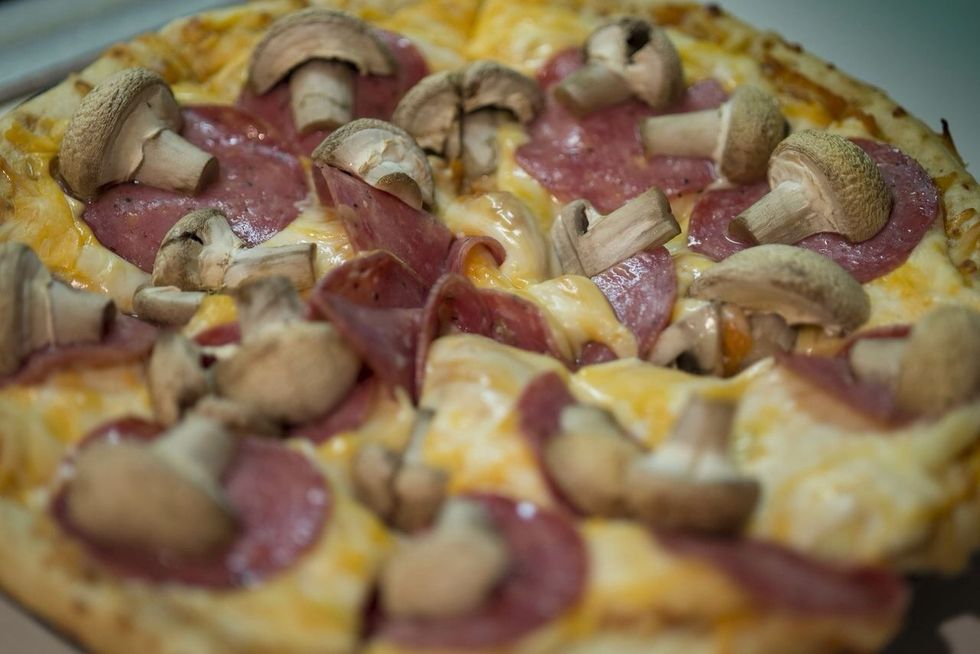 A Healthy Pizza!
Ingredients: 1 lb. prepared whole wheat pizza dough 1 c. canned unseasoned pumpkin puree 1/2 c. no salt tomato sauce 1/2 tsp. garlic powder 1 c. shredded part-skim mozzarella cheese
1/2 c. grated parmesan cheese. 2oz. sliced "light"salami 4oz. fresh mushrooms
Original Pepperoni (slice) Calories: 346 Fat: 8.2g Cholesterol: 25mg Eating Well Pizza (slice) Calories: 280 Fat: 6g Cholesterol: 30mg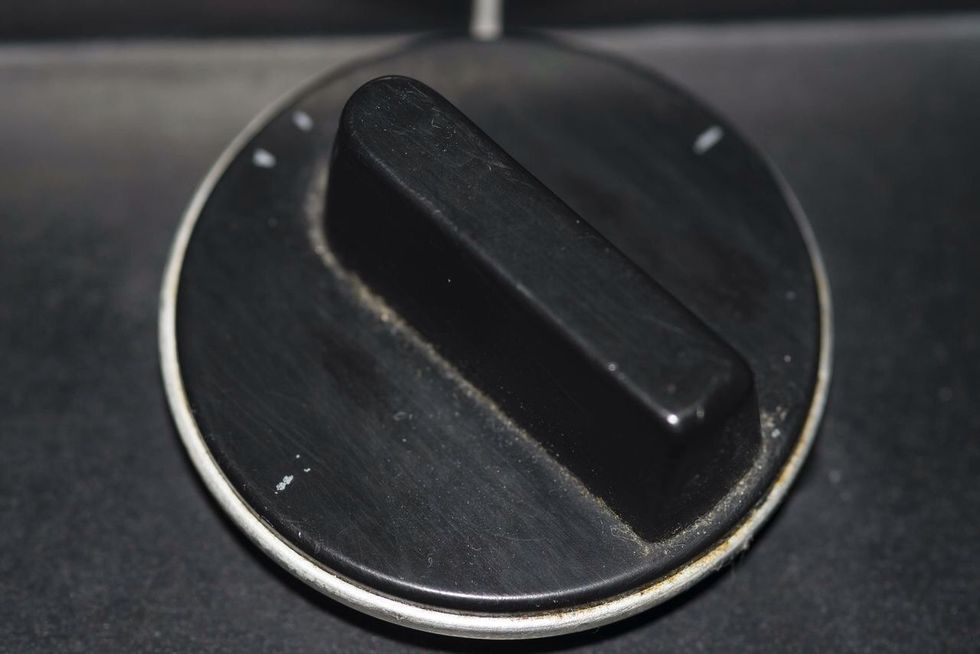 Heat oven to 450. Make sure your temperature dial still has numbers on it.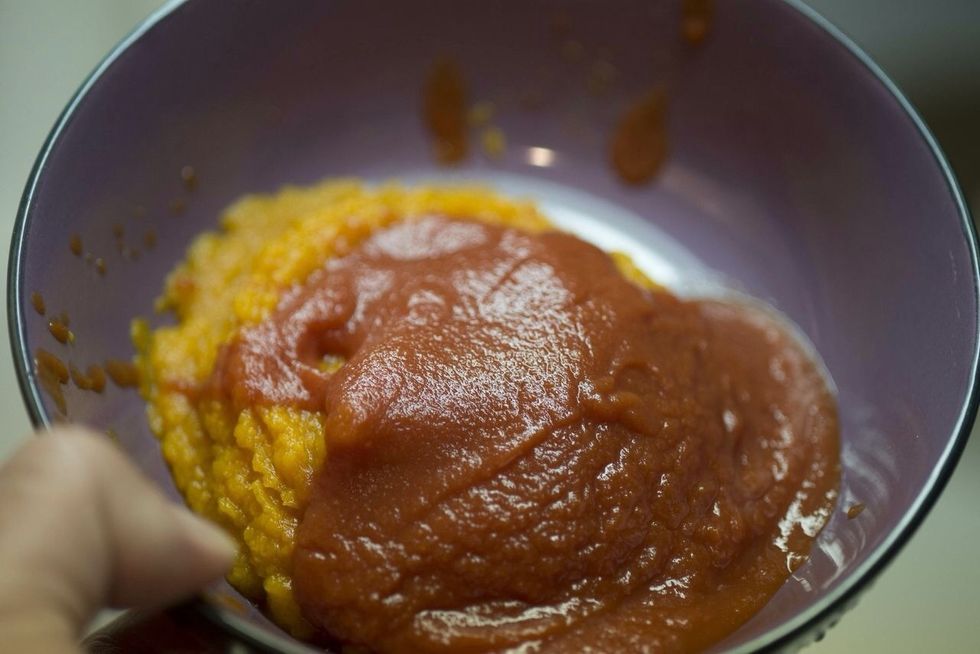 Add unseasoned pumpkin puree and no salt tomato sauce together in a bowl and mix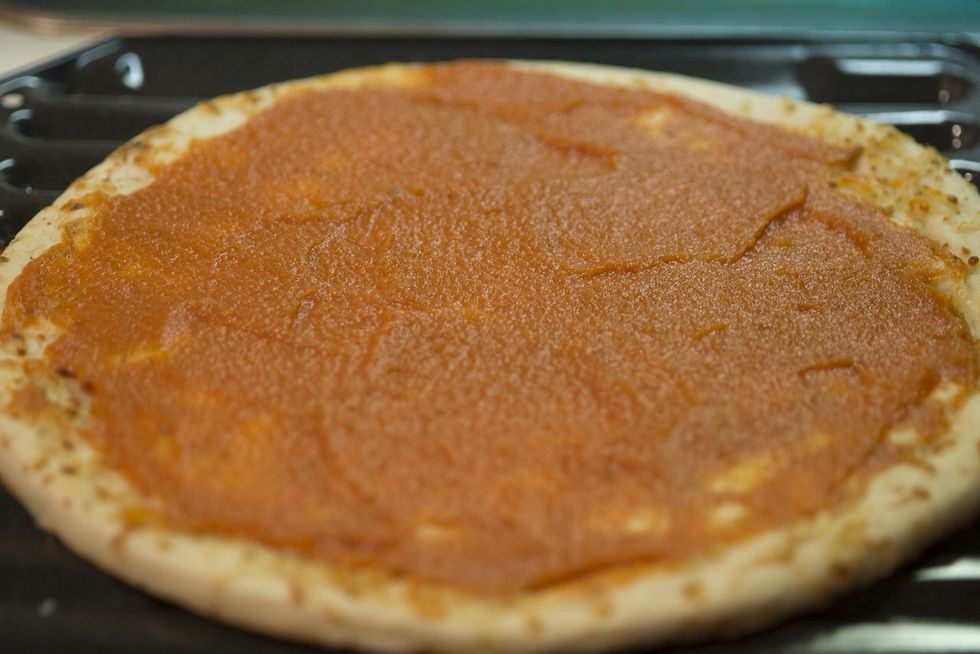 Evenly spread the sauce onto the whole wheat pizza crust. Be sure to leave a lip around the edge of the dough. It will keep your oven clean and will make eating the pizza with your hands easier.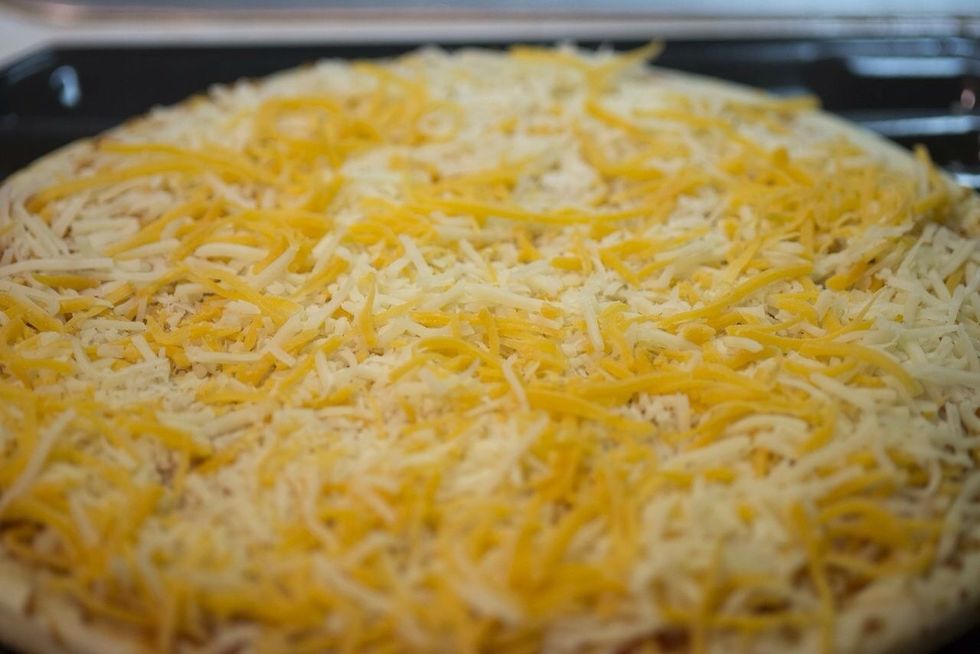 Mix the mozzarella cheese and the cheddar cheese together and spread evenly over the sauce. Remember to keep the lip of the dough clear.
Place the light salami evenly on the bed of cheese.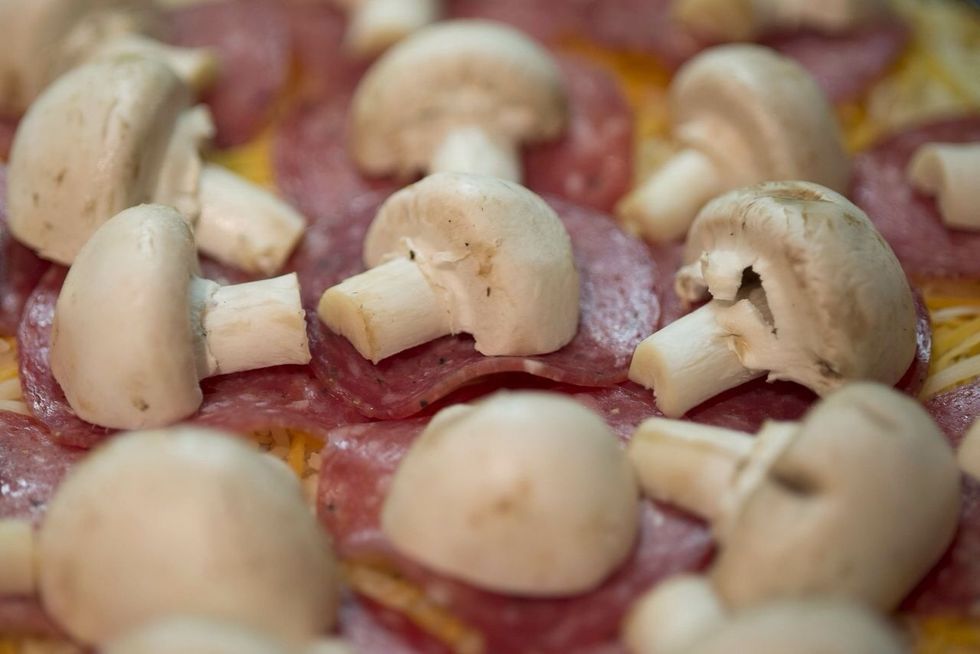 If you feel inclined, add some fresh mushrooms.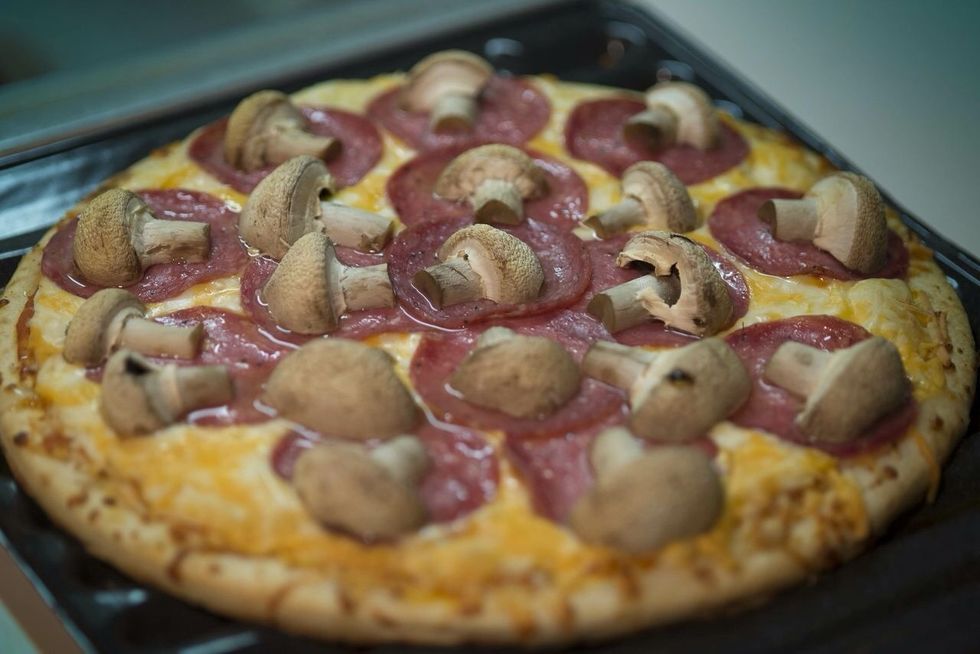 Cook for 8-10 minutes at 450. When it is finished, pull it out of the oven and cut it.
Serve and eat!
The pizza is delicious when hot! I don't recommend eating this cold. Pumpkin sauce does not taste good cold!
Original Tirimisu to Sean's Healthy Tirimisu: Original recipe calls for egg yolks, mascarpone cheese and heavy whipping cream. Healthy version-we substitute with Neufchâtel cheese and low-fat cream
Healthier Tirimisu Calories: 175 Fat: 9g Cholesterol: 55mg Original Tirimisu Calories: 568 Fat: 9g Cholesterol: 303 mg (Image credit: bromundt@sxc.hu)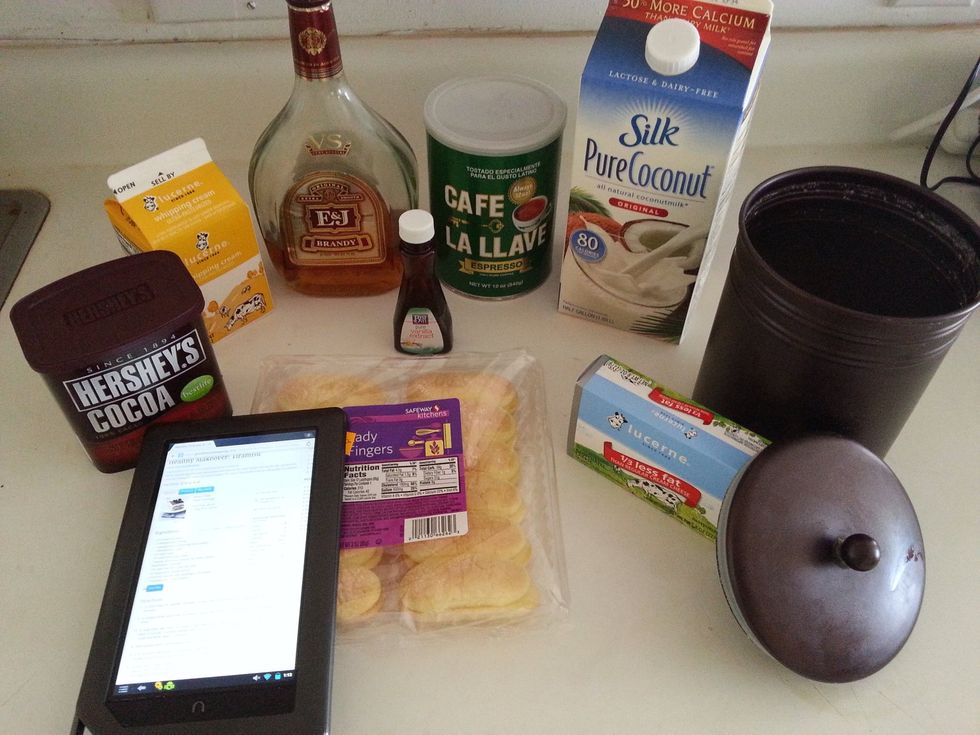 2/3 cup hot water 2 tbs brandy 1 tbs instant espressos powder 1 tbs sugar 1 c sugar 1/4 c whipping cream 1 8oz reduced fat cream cheese (Neufchâtel) 1/4 c low-fat 1% milk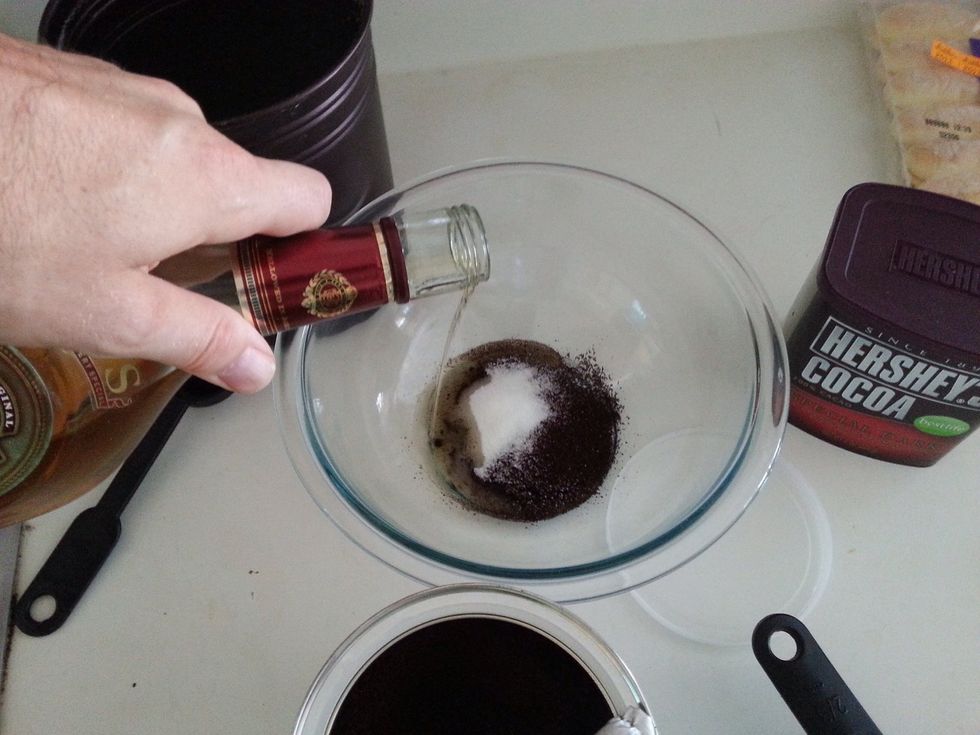 1. In small bowl, stir together hot water, brandy, espresso powder and 1 tbs sugar until dissolved. 2. In medium bowl, mix at medium speed until soft cream forms when lifting beaters from bowl.
3. In large bowl, beat cream cheese and 1/4 c sugar until fluffy. Slowly add milk and vanilla until fluffy. 4. Fold whipped cream into cream cheese with spatula.
5. In 8x8 dish, layer bottom w/lady fingers. Pour brandy on top. Let stand until absorbed. Spread cream cheese over. 6. Continue layering 7. Sprinkle coco powder on top. Cover and refrigerate 4 hours.
Taste and Texture: Taste like the original version. Texture was very moist.
Credits: Original salad- http://www.food.com/112979 Healthy Salad ideas: www.myrecipes.com/recipe/chicken-cobb-salad Original Tirimisu: http://allrecipes.com/recipe/classic-tirimusu
Healthy Tirimisu: http://www.goodhousekeeping.com/recipefinder/healthy-tirimisu s Original Pepperoni Pizza: http://www.myrecipes.com/recipe/pepperoni pizza
Eating Well's Pepperoni Pizza: http://www.eatingwell.com/recipes/eatingwells_pepperoni_pizza.html
Menu Image: Ralf Roletschek, Wikipedia Commons
Cobb Salad
Eating Well Pizza
Healthy Tirimisu