Please keep in mind this is an eggless and oil less recipe, so this is going to be a little crumbly but tastes out of this world. Banana makes this brownie moist and peanut butter adds flavor to it
208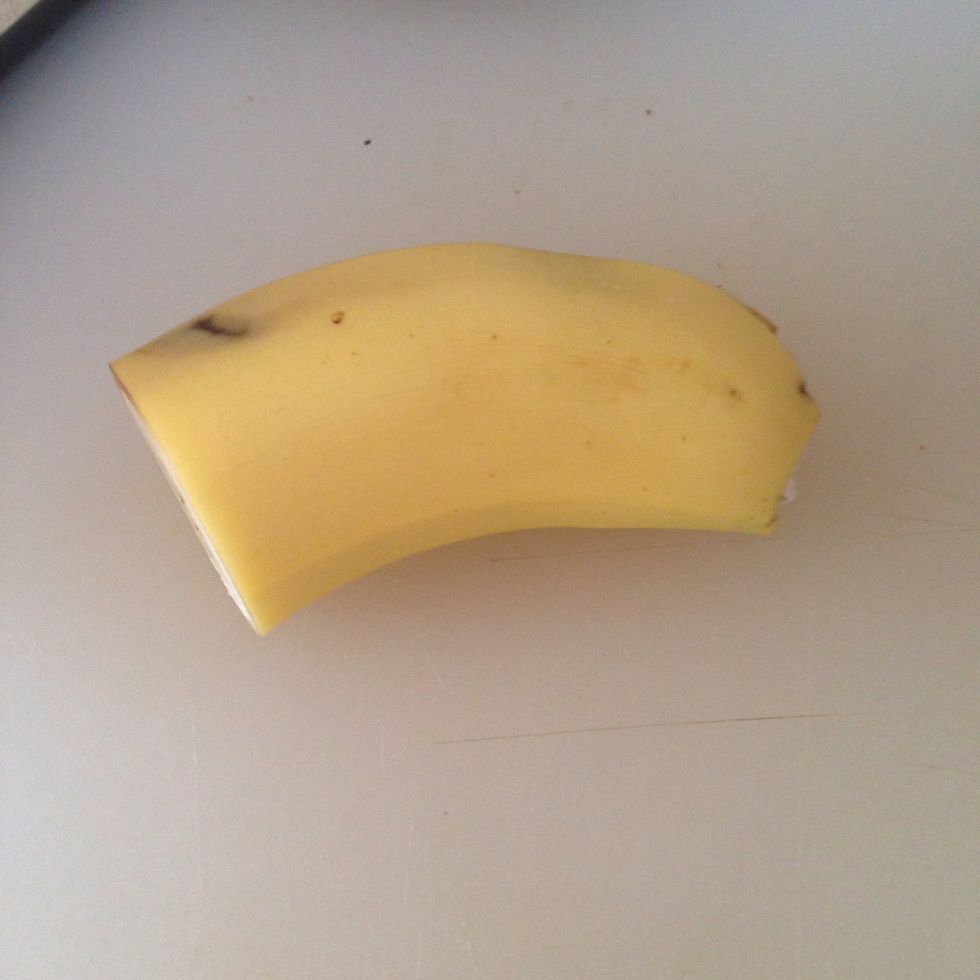 Using a fork mashup half a banana in a cup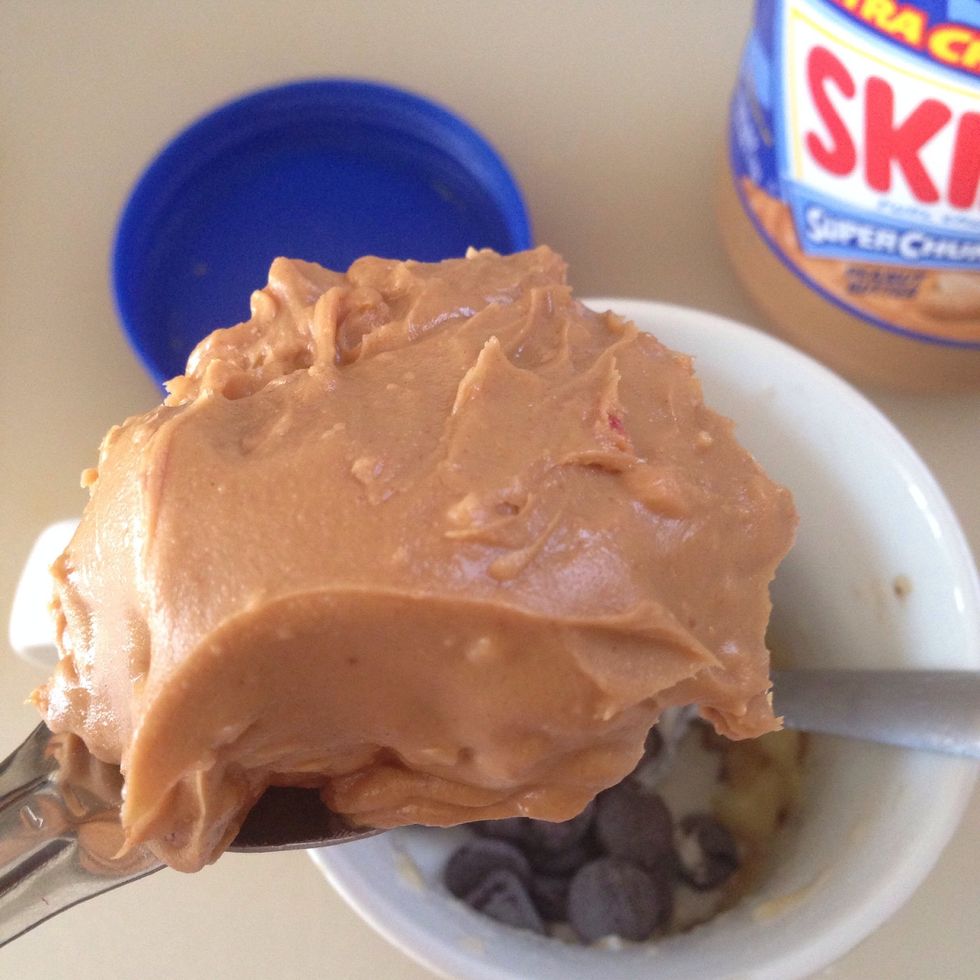 Add the other ingredients along with a heaping spoon of peanut butter. Try using extra crunchy one.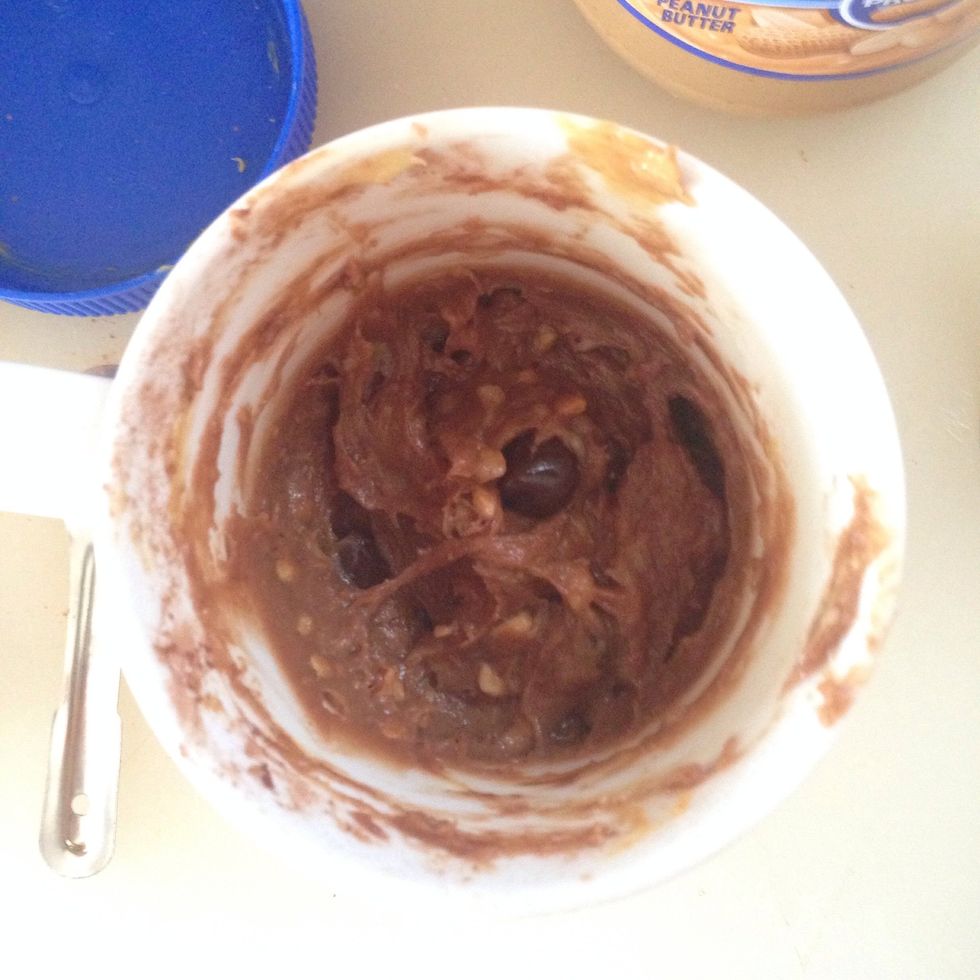 Mix it all up and microwave for 20 seconds.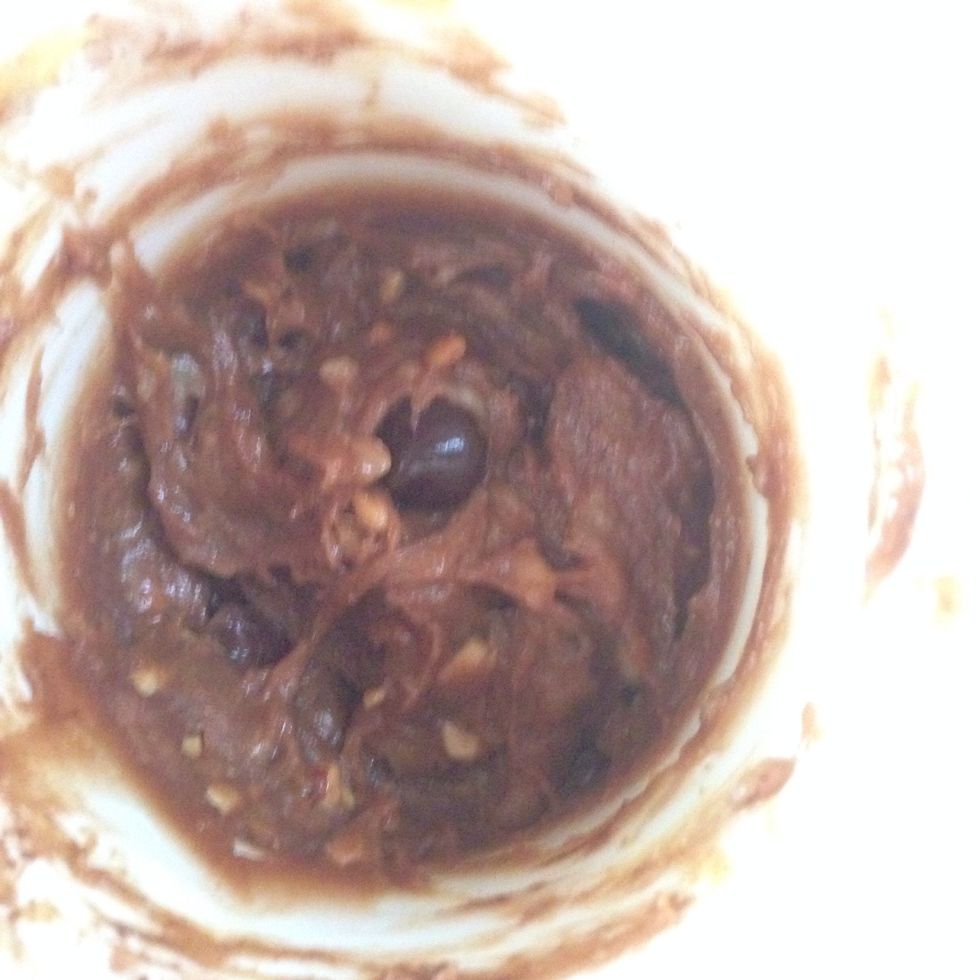 Take it out and mix it up nicely. Put it back in the microwave for another minute.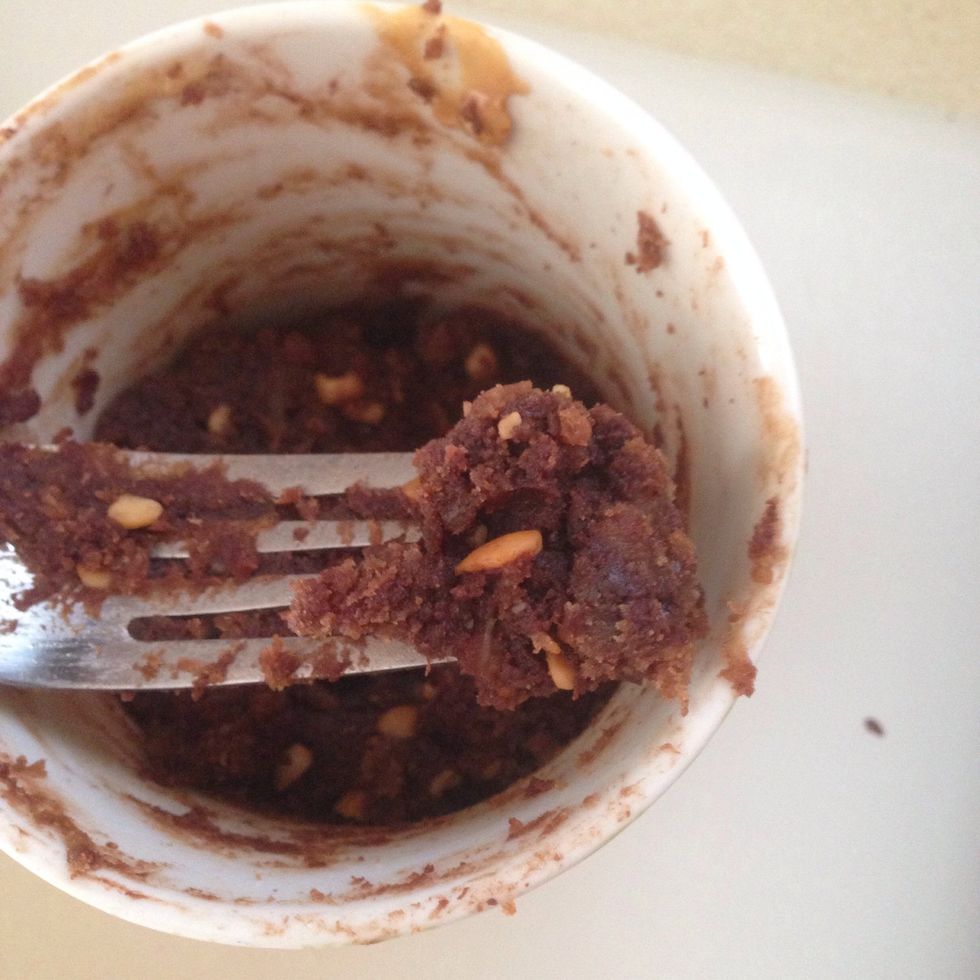 Until you get this crumbly brownie.
Now because we haven't used any oil or egg in this recipe it is going to be crumbly but what i do it firmly pack it up in a small bowl like in the picture. Press it good so the mixture can take shape.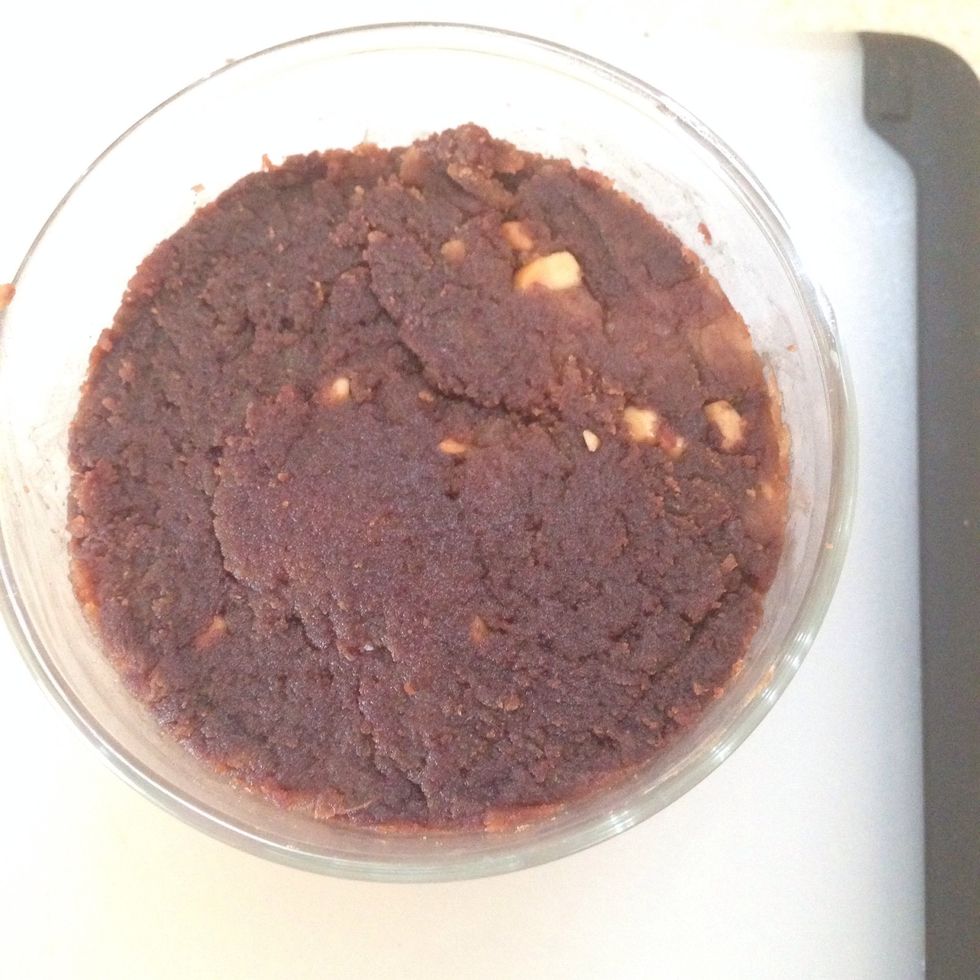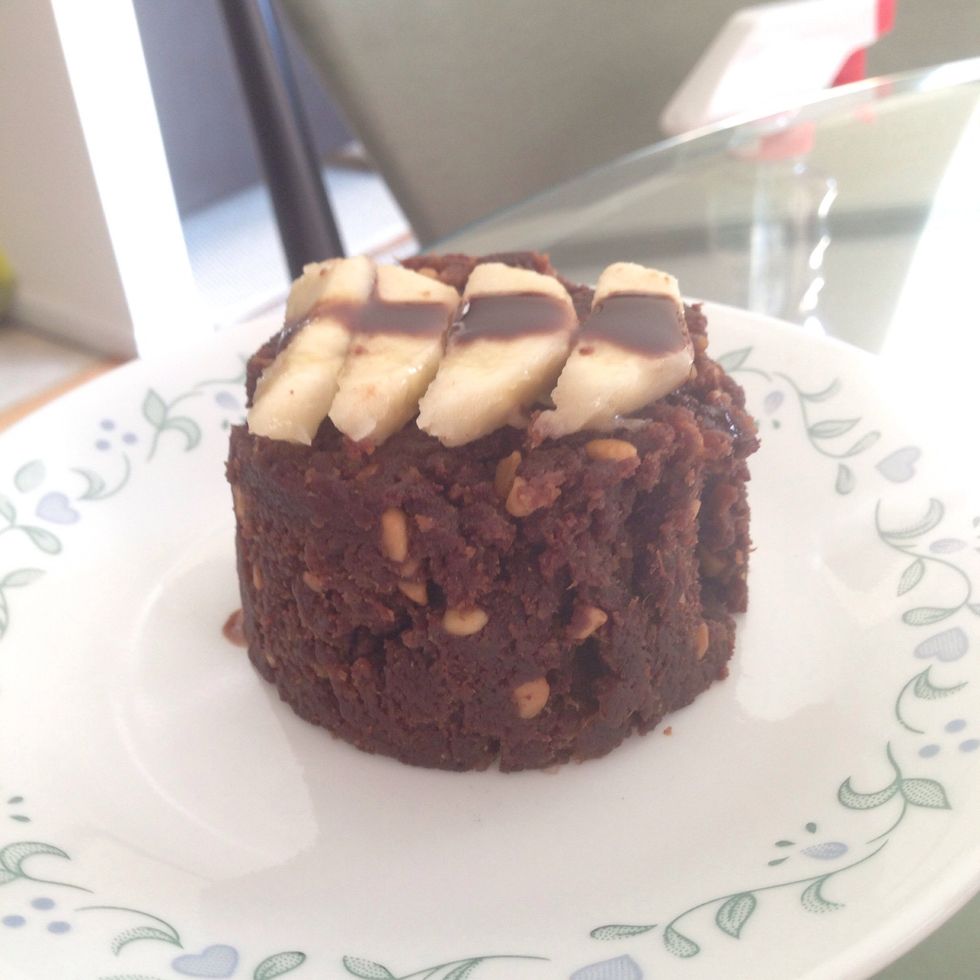 Scrape a pairing knife along the sides of the bowl and turn it upside down on a plate and enjoy with chocolate syrup or some ice cream. Or even better some caramelized bananas on top. Yumm! Enjoy
1/2Tbsp Flour
1.0tsp Cocoa powder
1.0Tbsp Sugar
1/2 Banana
1.0Tbsp Extra crunchy peanut butter
1.0Tbsp Bittersweet chocolate chips