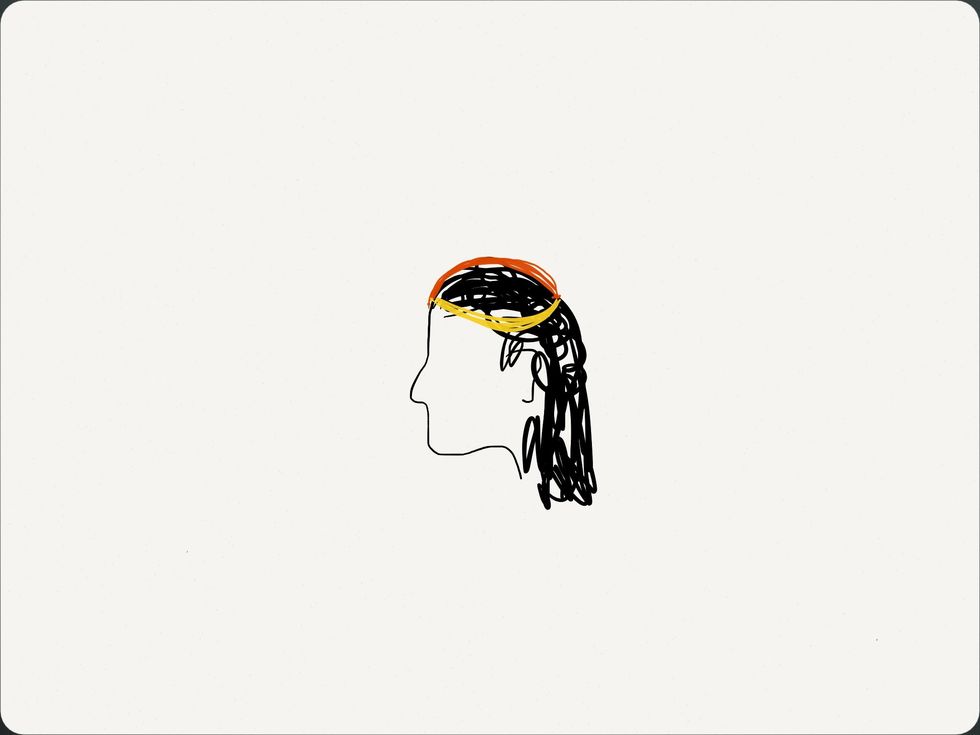 Measure the chain, shown in orange, from your forehead, the tip of your middle parting, all the way back till where your middle parting ends approximately. I needed 8inches for this, cut the chain.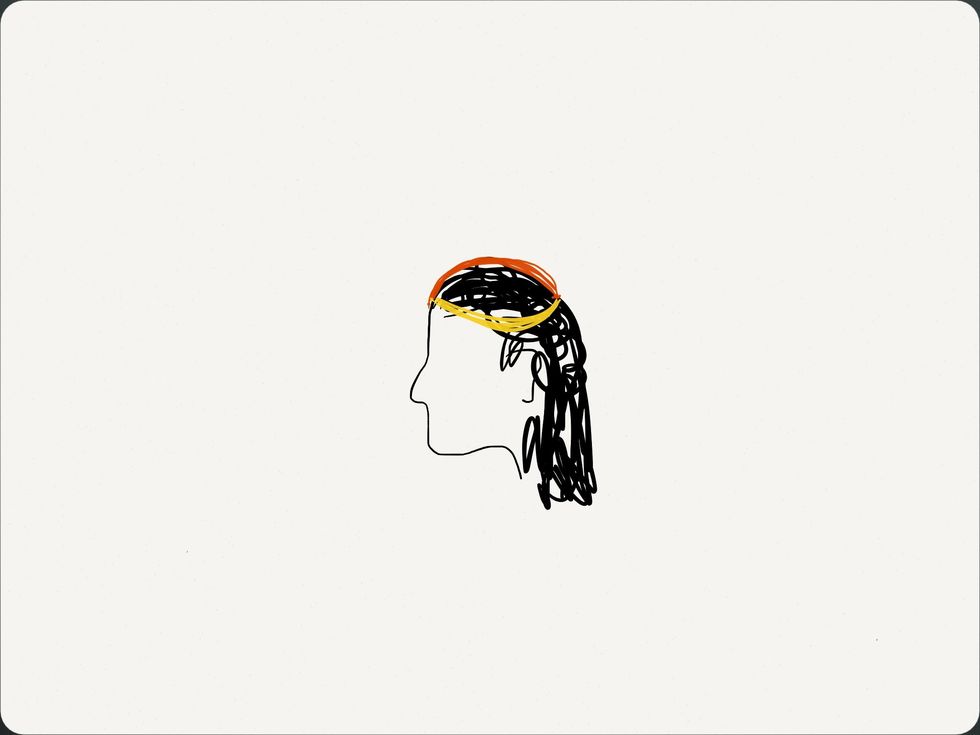 Now see the yellow line in the Drawing. I needed about 13 inches here. Measure from your forehead this time side ways, keeping the chain a little loose, like hanging a little above your ear.
Of this side chain, cut two equal parts, for. Both the side. So I had 1 8inch and 2 13inch chains.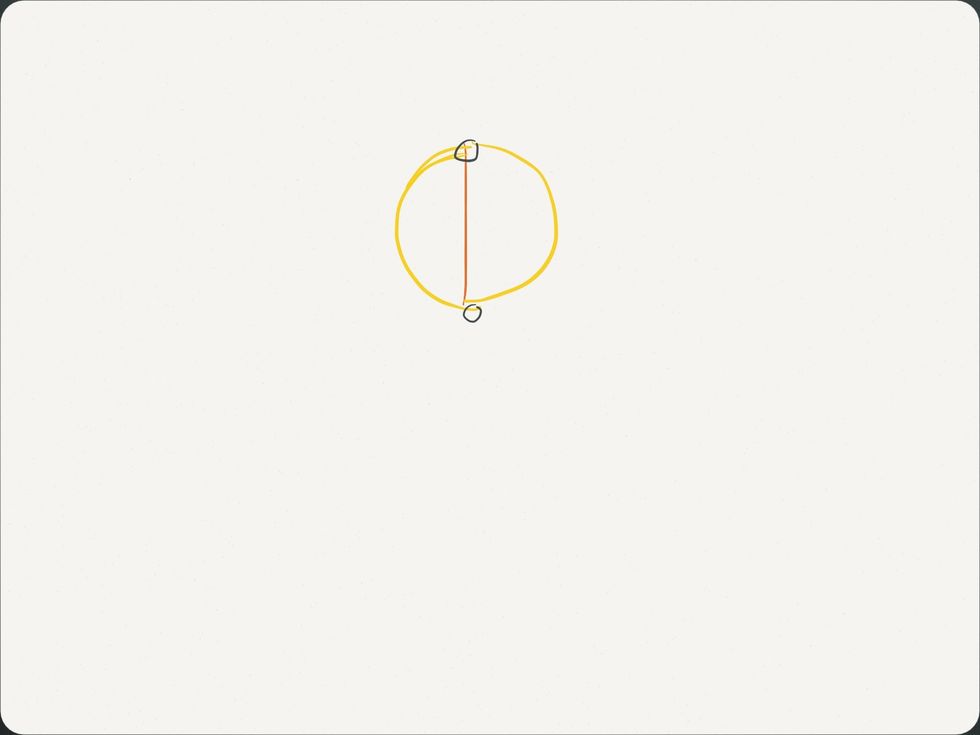 Join them with jump rings on both the ends, shown here in grey circles.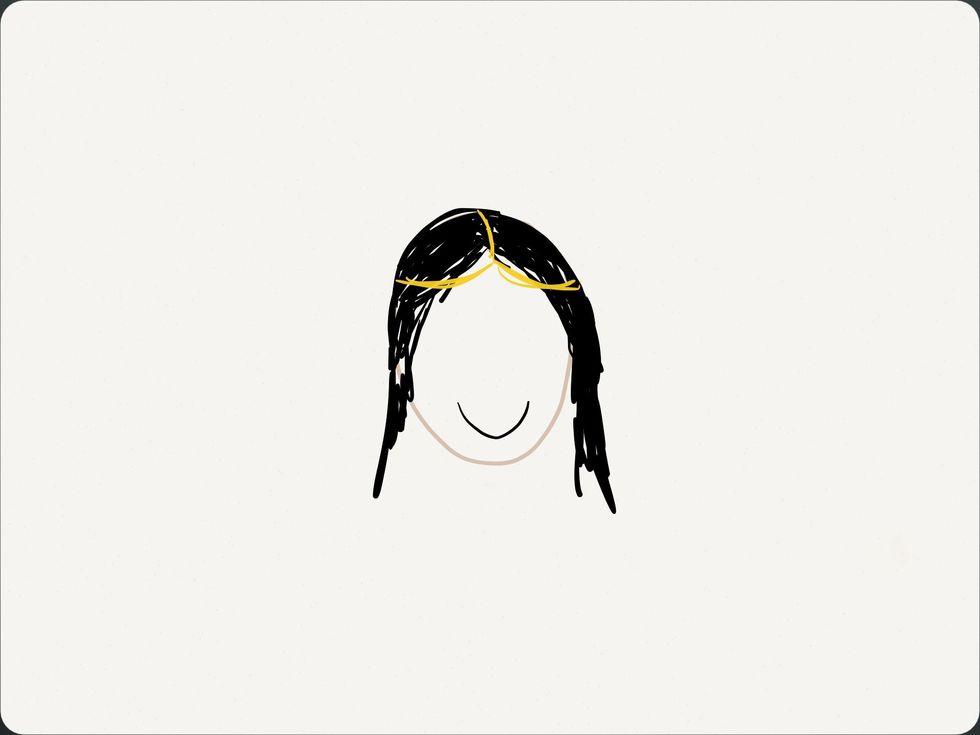 Keep it on your head in this manner to check once.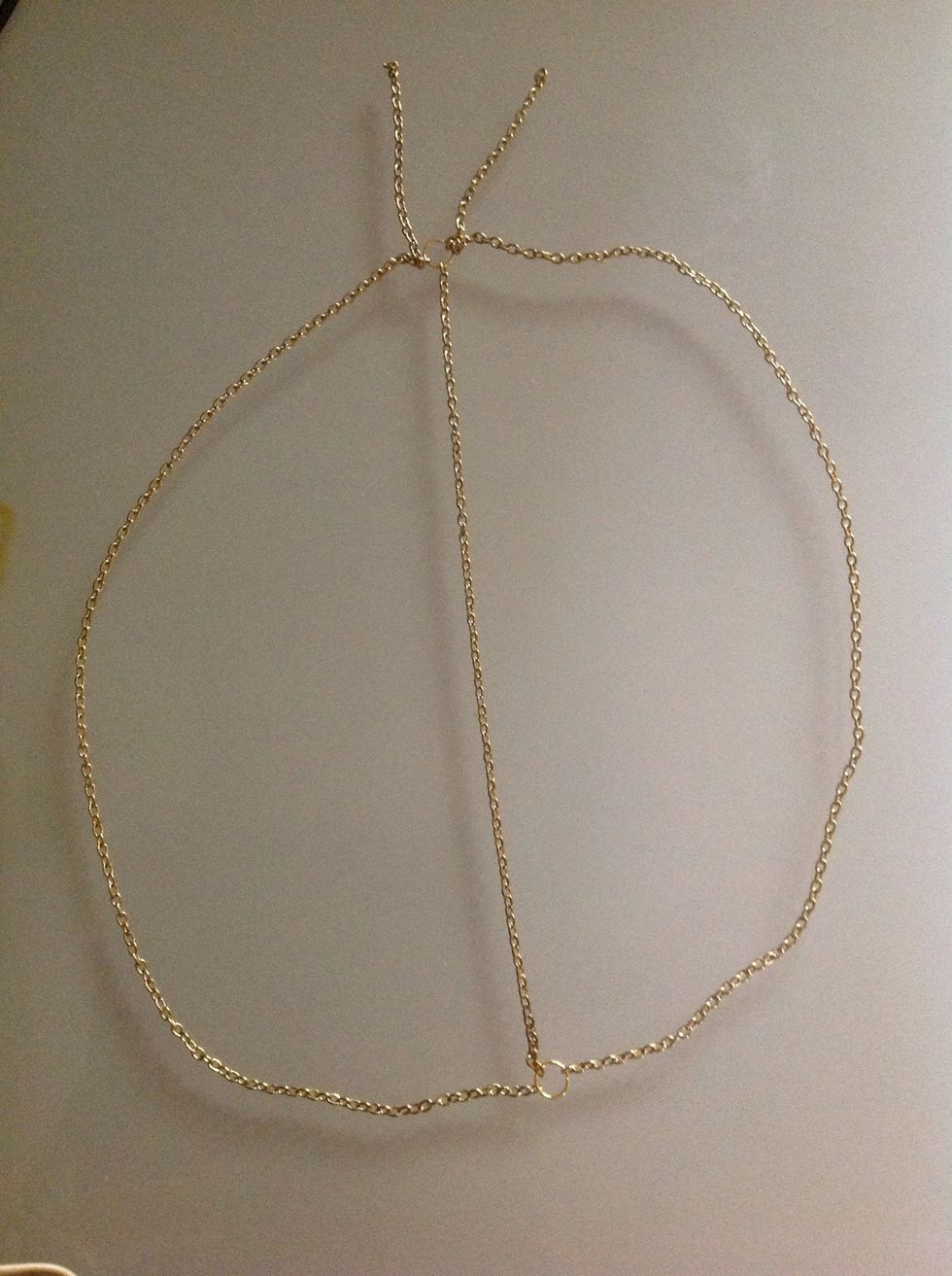 It should look like this.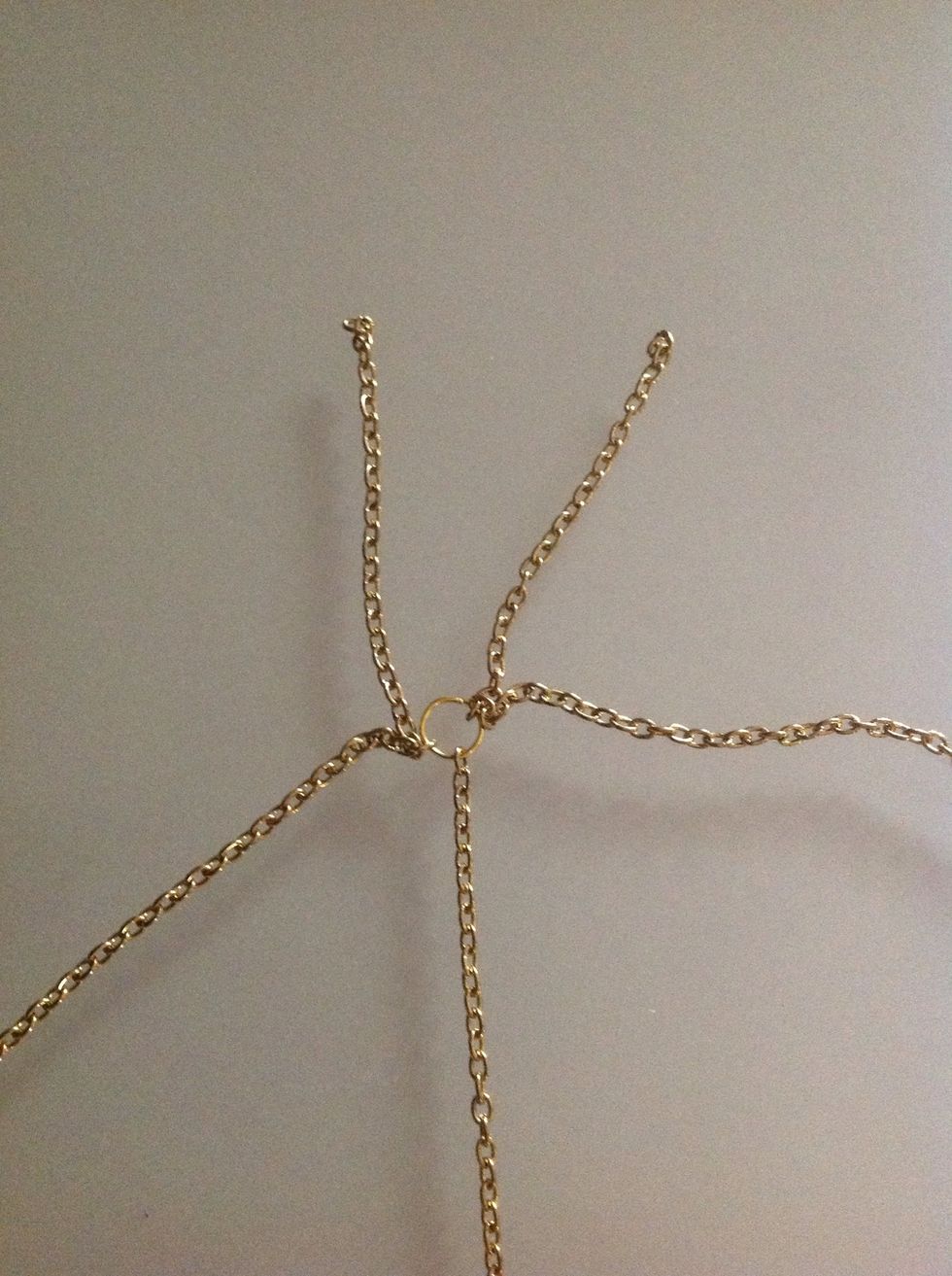 I had kept a little extra at the back just in case I wanted the two sides to hang a little lower, cut them off later!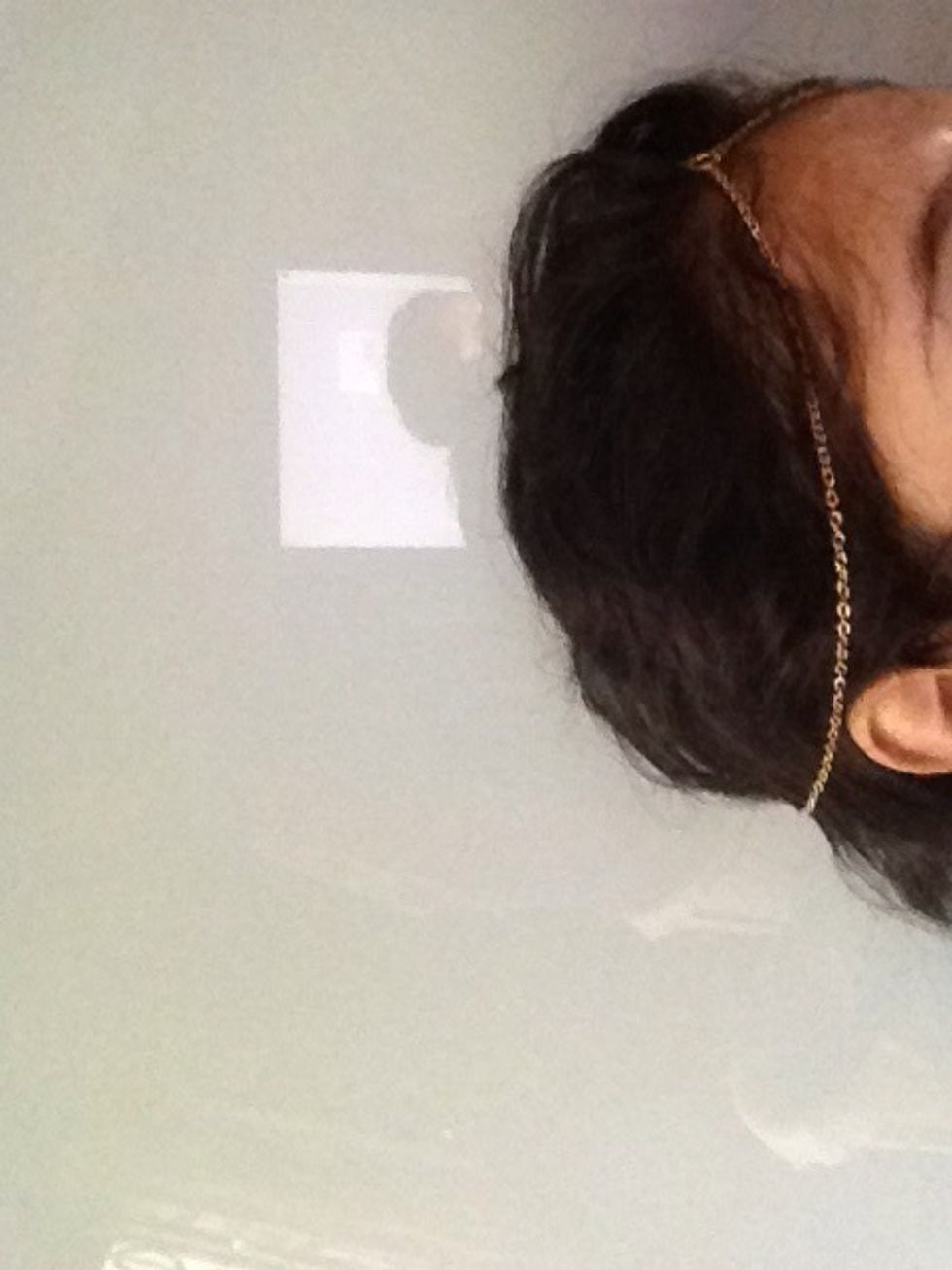 It should look like this from the side.
It looks like this, please don't mind the picture :p
You could always add charms and stuff on the chain, if you have any.
Chain approx 40 inches
Jump rings