Mix these to make your Steak Sandwich Sauce. Tough guys like a lot of hot sauce!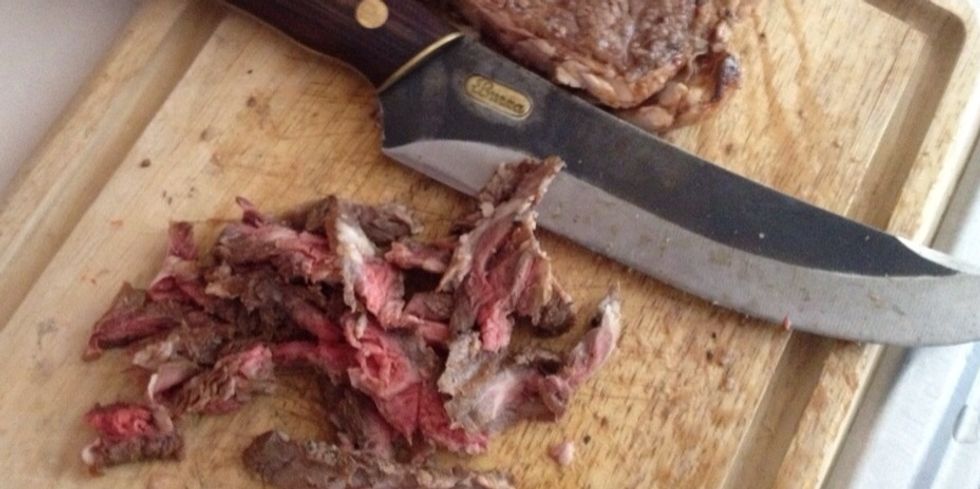 Thin slice some Steak...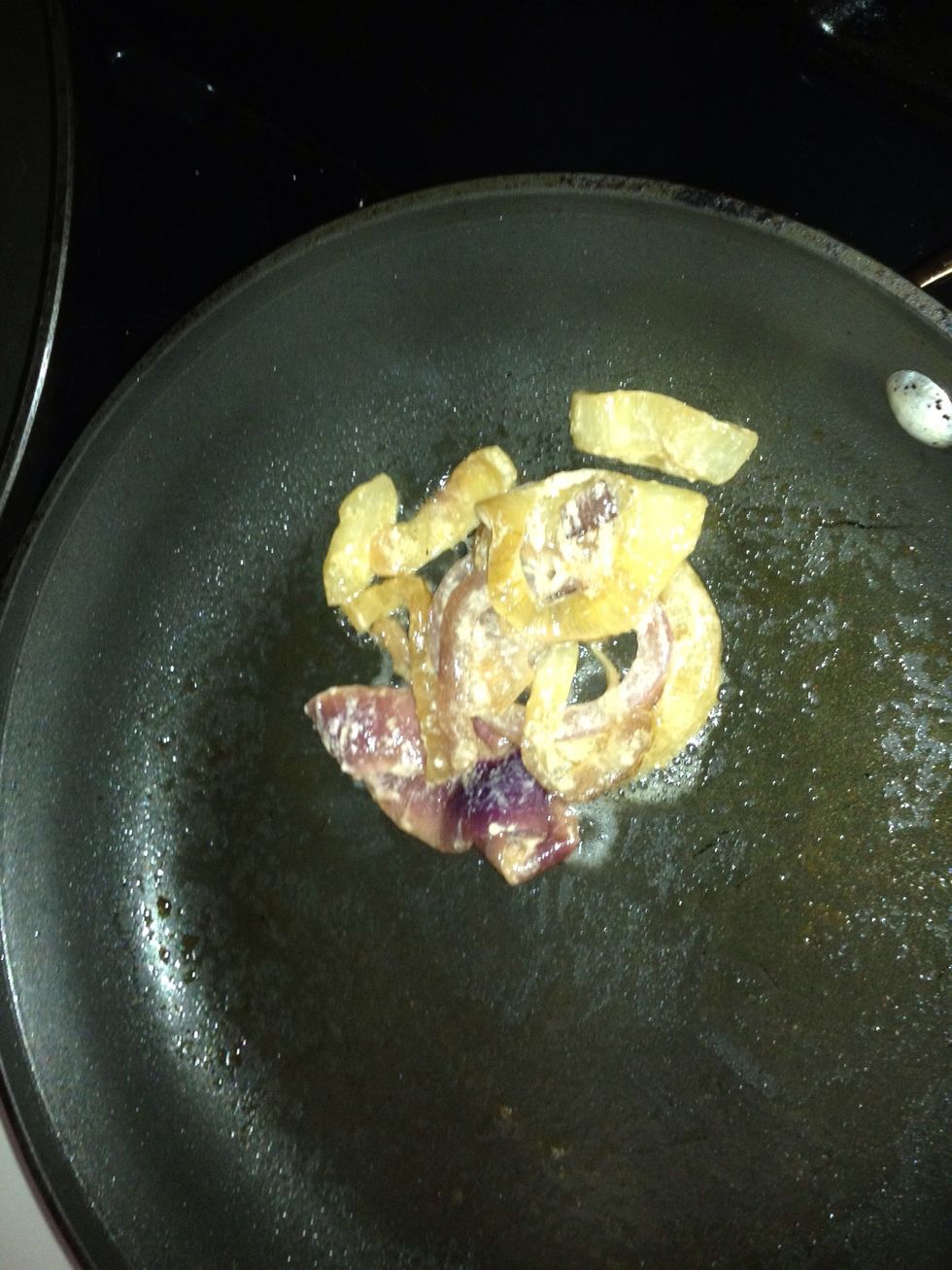 Sauté some onions in Mayo n Butter.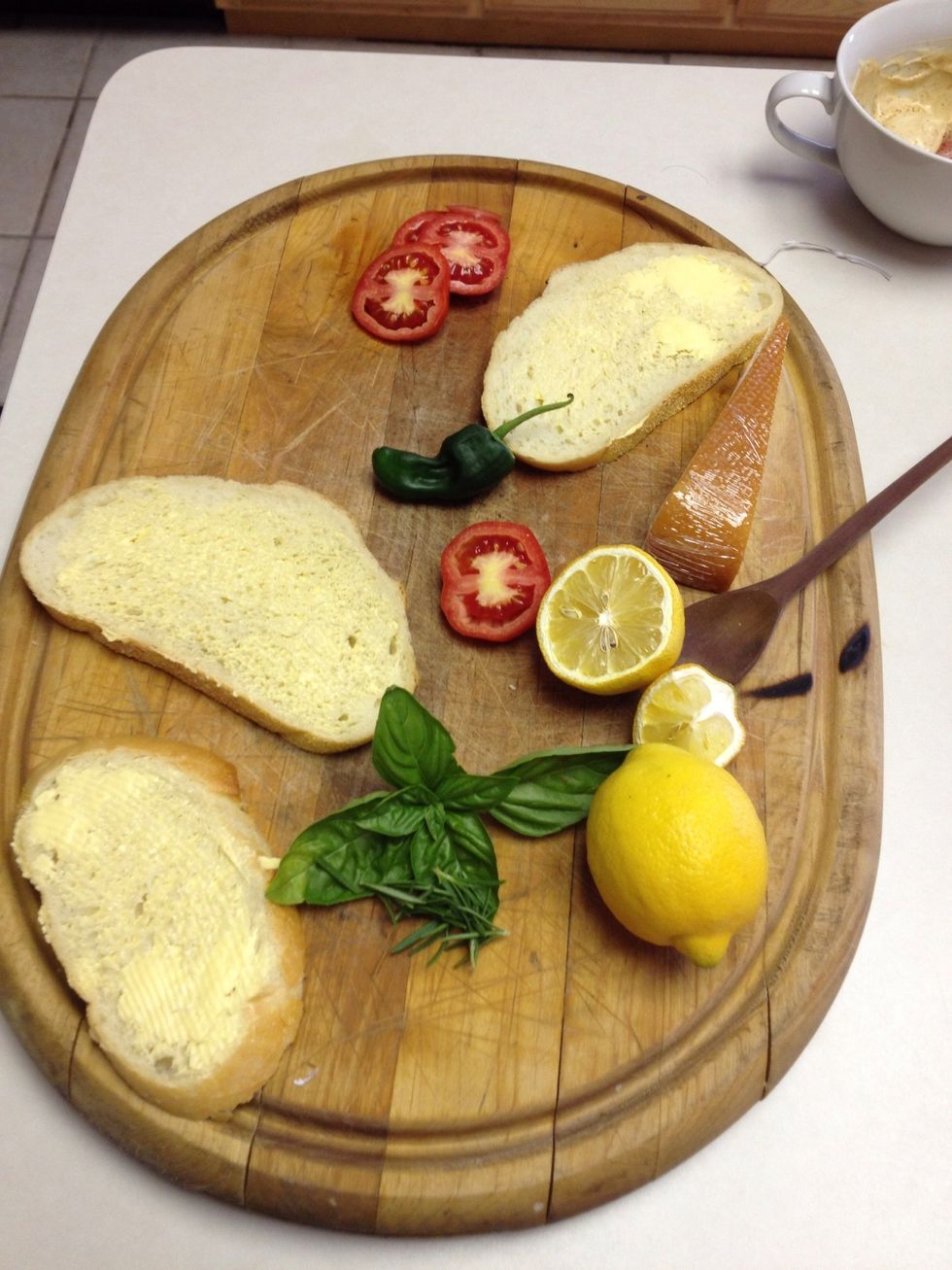 Slice n Butter the Sourdough Bread...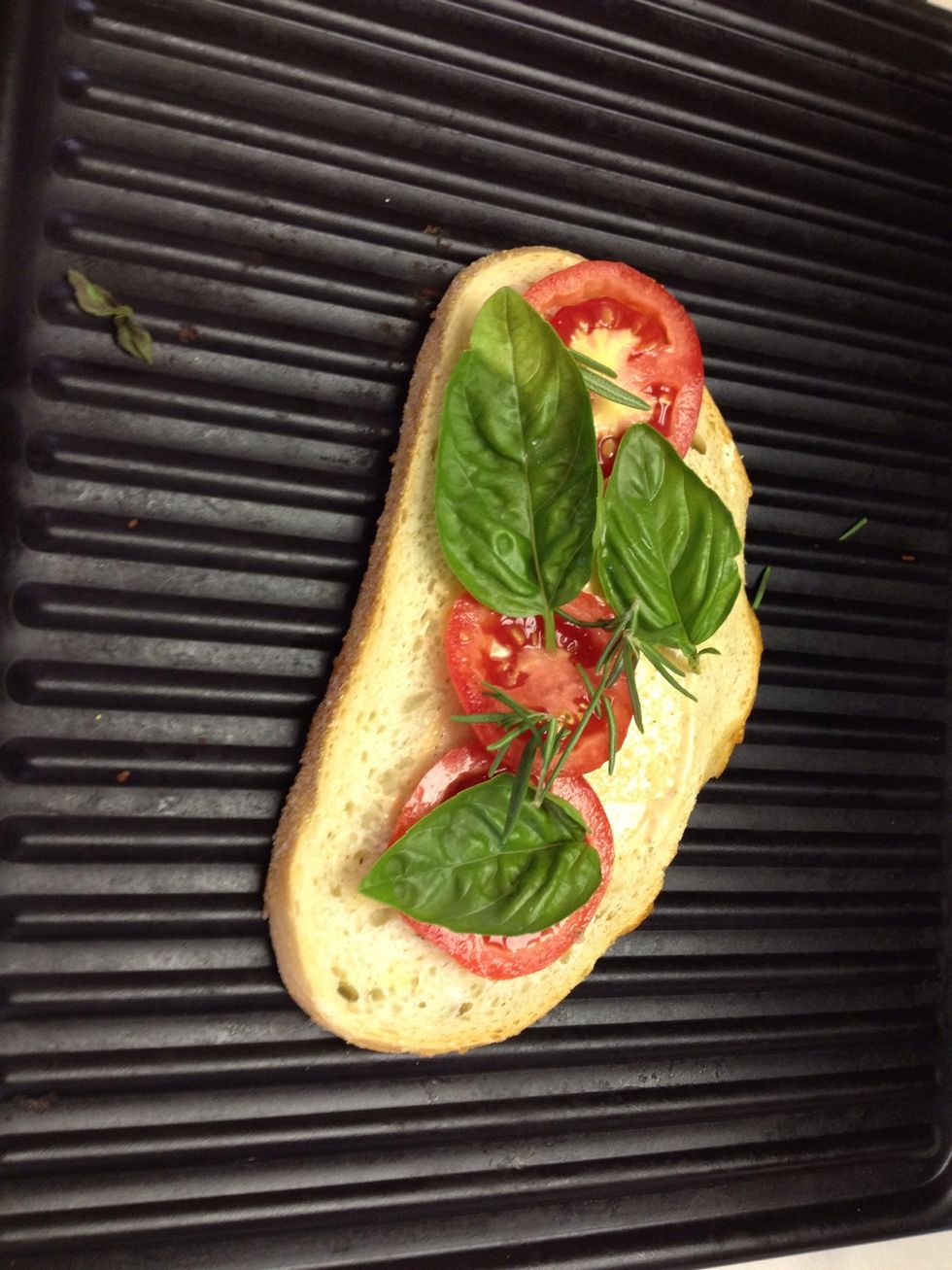 Add the Steak Sauce and begin the Sandwich Build. Tomatoes n Basil are a great foundation.
Add the steak, three cheeses and more seasonings. Be sure to layer in your onions...
Be sure to over do the amount of steak sauce & go crazy with the cheese. Especially the Gouda. Then place your sandwich on the panini grill and fire it up nice n hot. After 5-7 minutes, it's ready!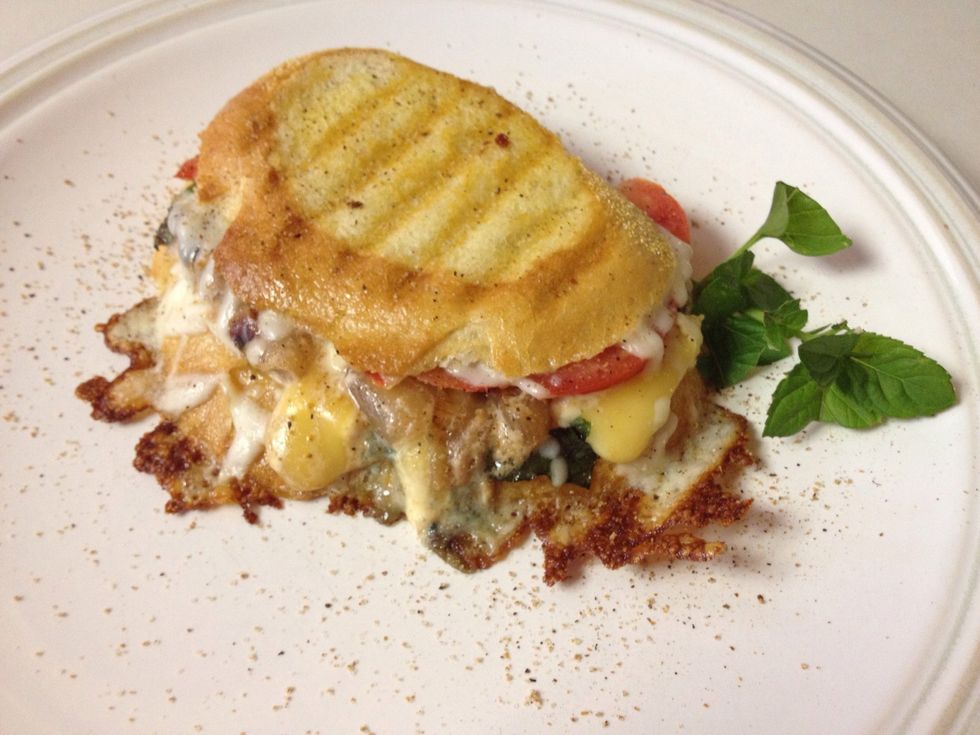 Bang! There you go! Dust your sandwich with more seasoning and serve!
Sourdough Bread
Mayo
Worcestershire
Hot Sauce
Tony Chachere
Steak Seasoning
Steak Slices
Tomatoes
Butter
Salt
Mozzarella
Smoked Gouda
Blue Cheese
Fresh Basil