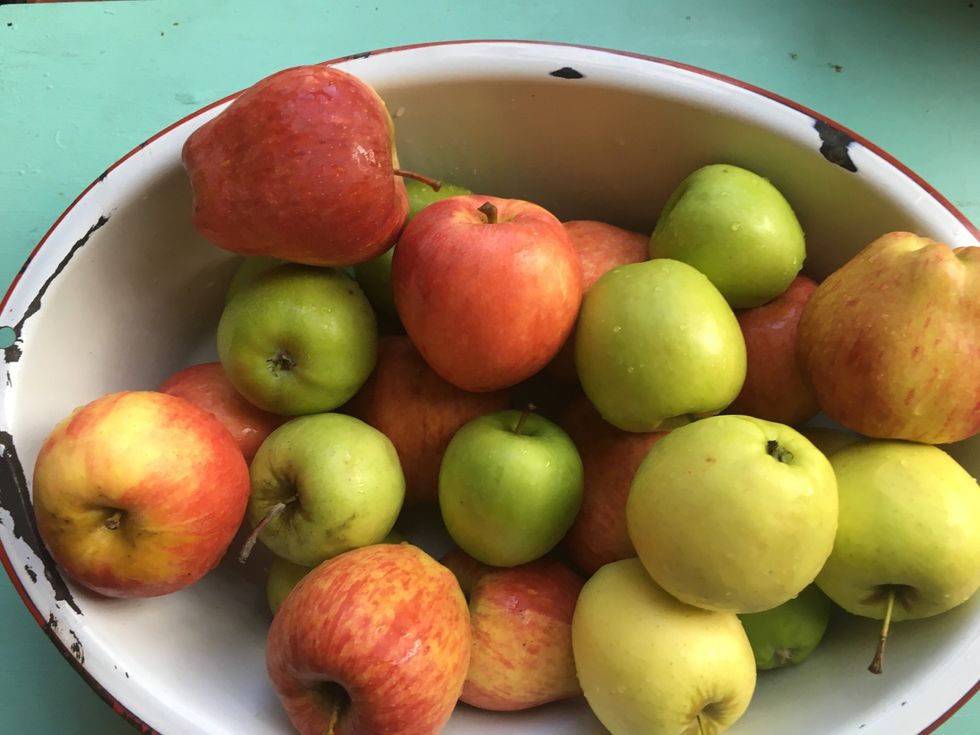 Get fresh apples!
Look at the recipe that came from the Chez Panisse Dessert cookbook. The recipe and instructions at back of guide. Or you can just follow my instructions.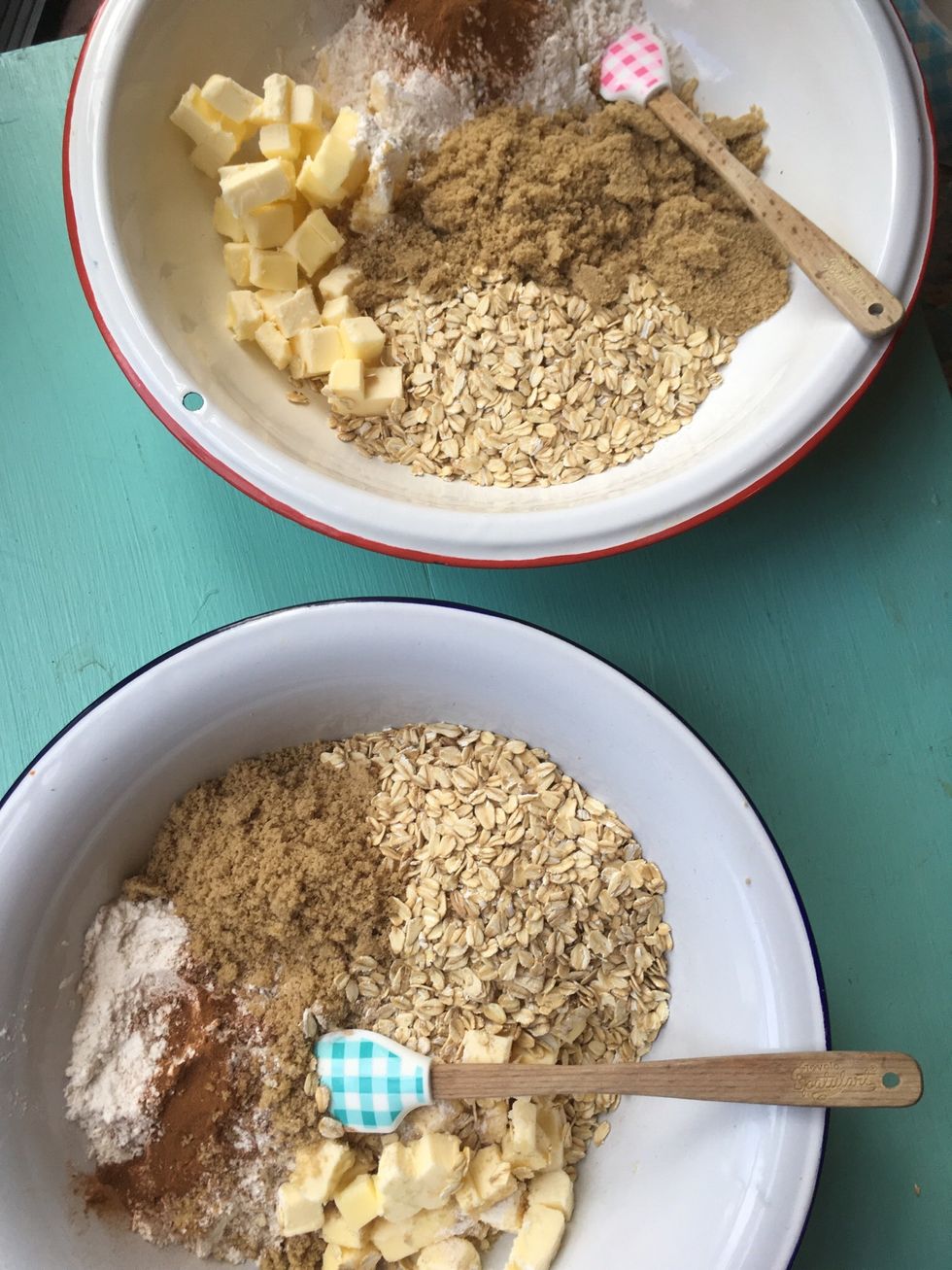 Mix oat, flour, butter and spices (ground cinnamon) in a large bowl with your hands.
Preheat the oven to 375 degrees.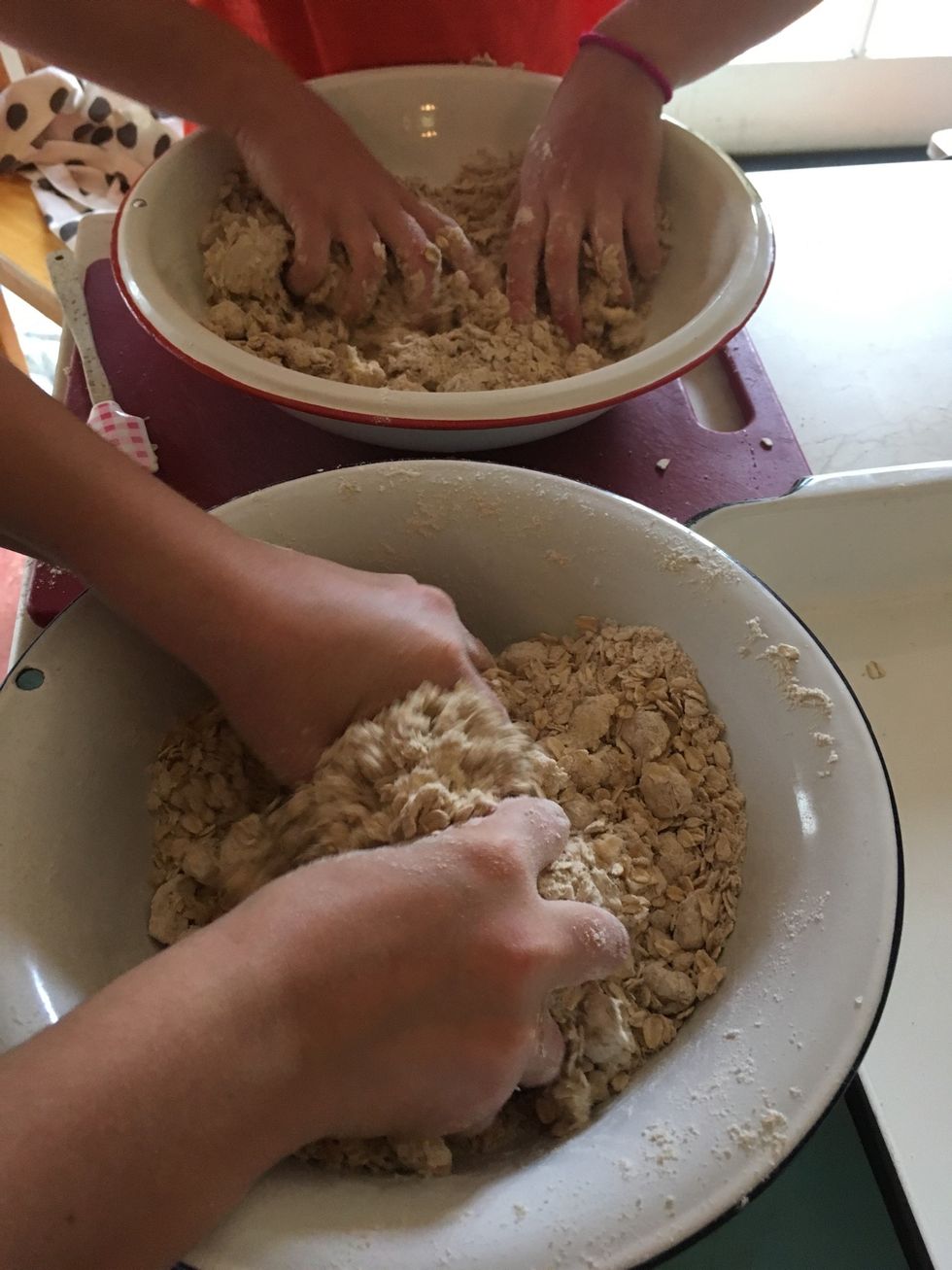 Mix the topping and make sure there are only small bits of butter. Then put the topping in a bag and put in the freezer so the topping is cold when you bake it.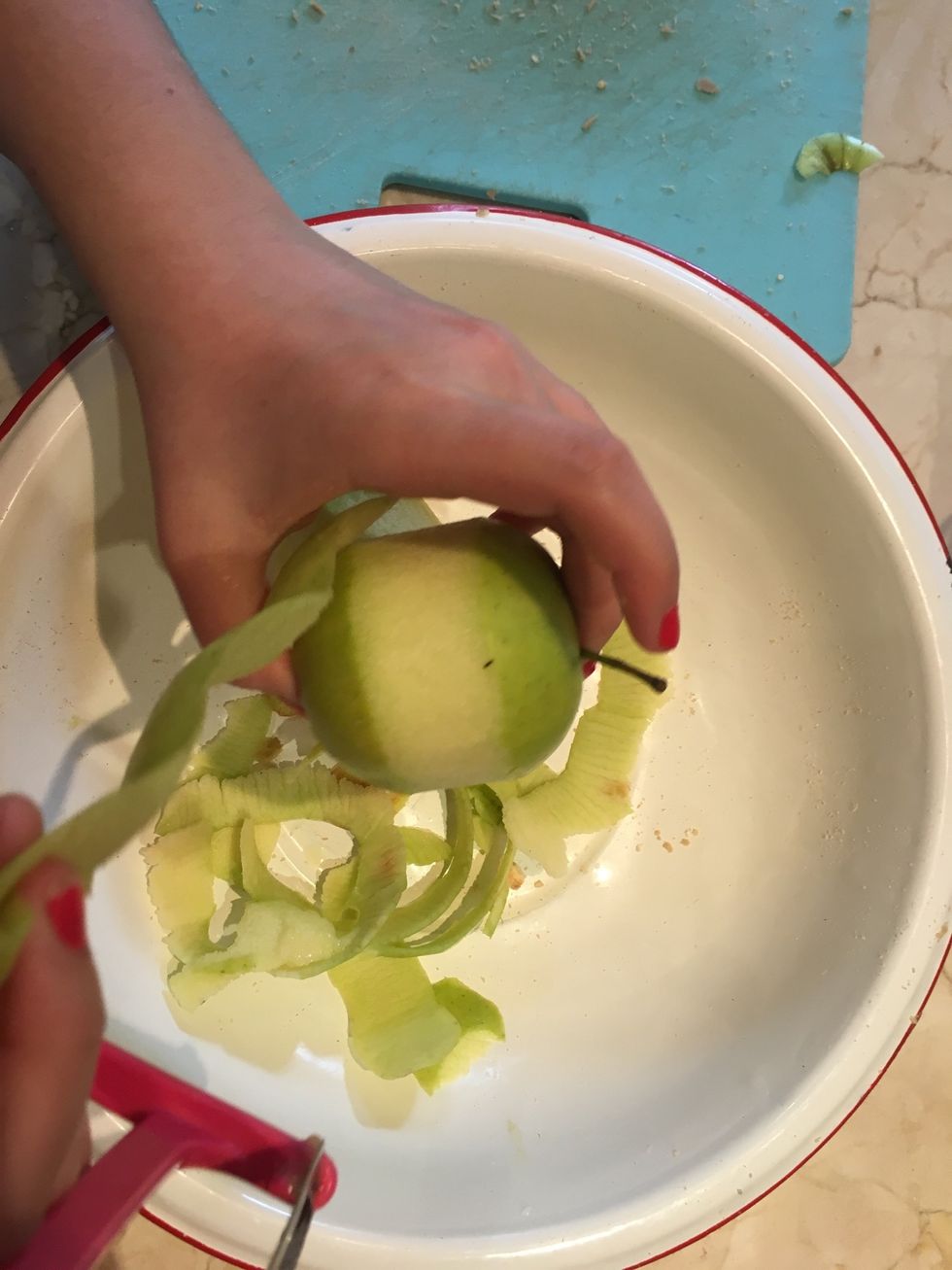 Then gather your apples, peel each one and cut it into thick slices.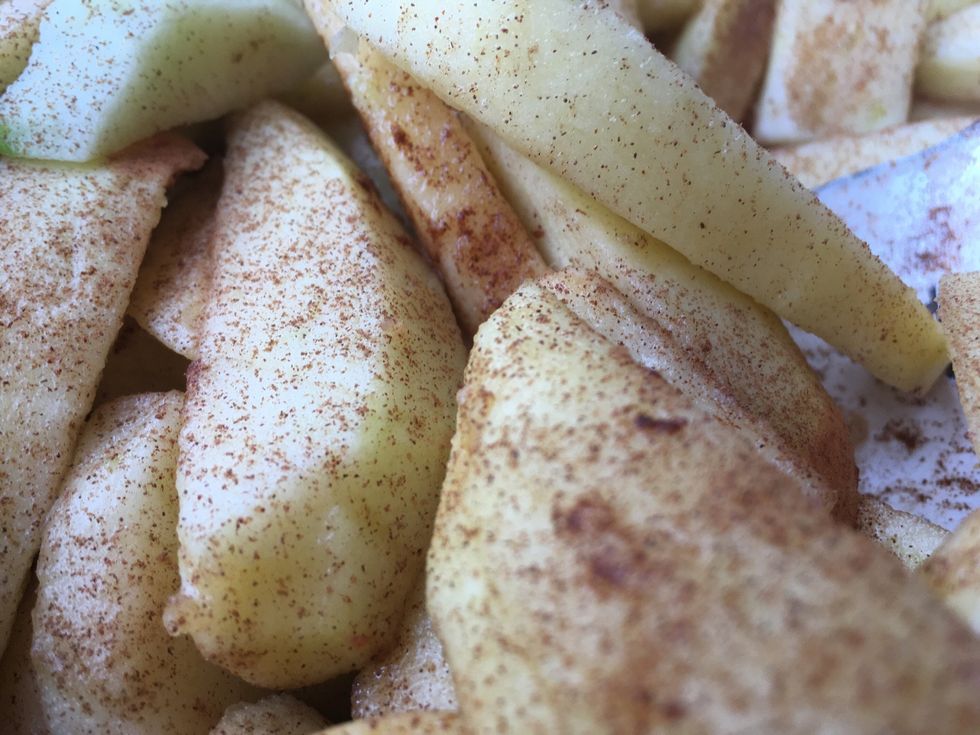 Put the cut apples into a large pan with vanilla, melted butter, lots of lemon juice and a tiny bit of flour with cinnamon in it. Mix the apples and the liquid mix together.
The apples should be about as thick as your finger.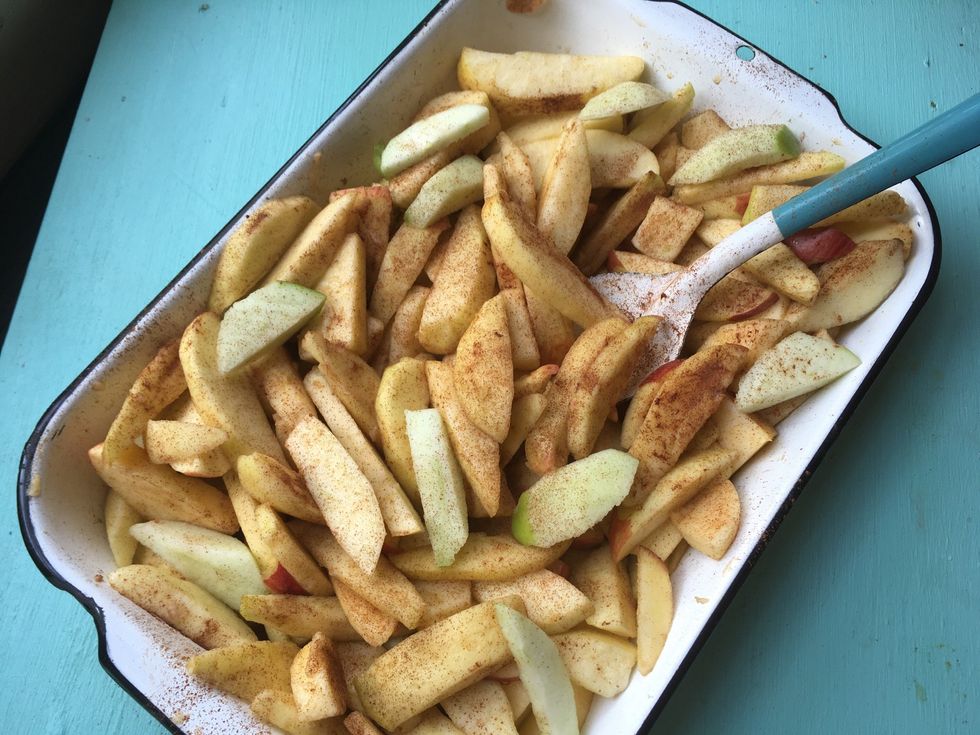 Make sure there is enough cinnamon on he apples before you cook it!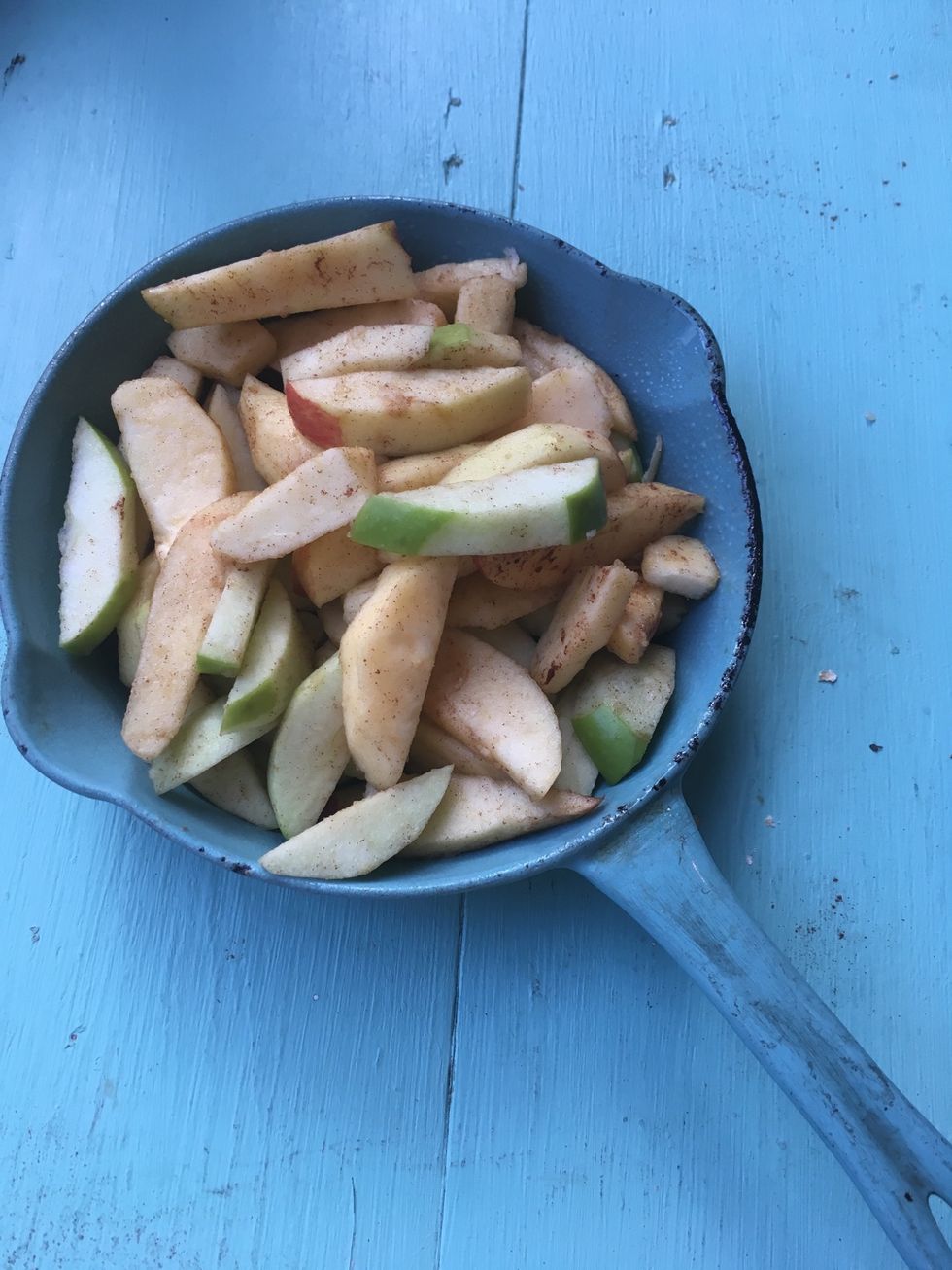 You can put the apples into separate pans for sharing with friends and neighbors!
After you're done cutting and peeling the apples and they're in the pan, get out the cold oat topping you made earlier. Put the topping on the apples then put it in the oven.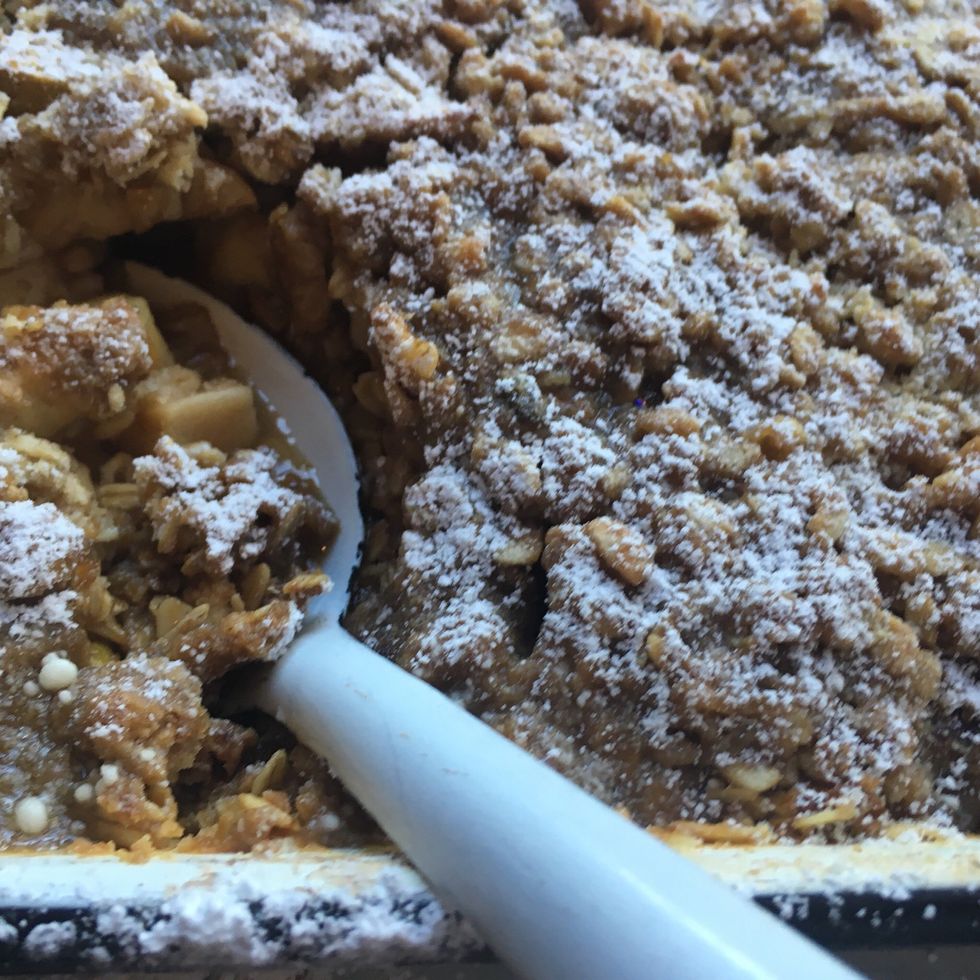 It should take about 45 mins to cook. When done, you can add powered sugar to the top. And if you would like to, you could melt caramel in a pot as a sauce for the crisp.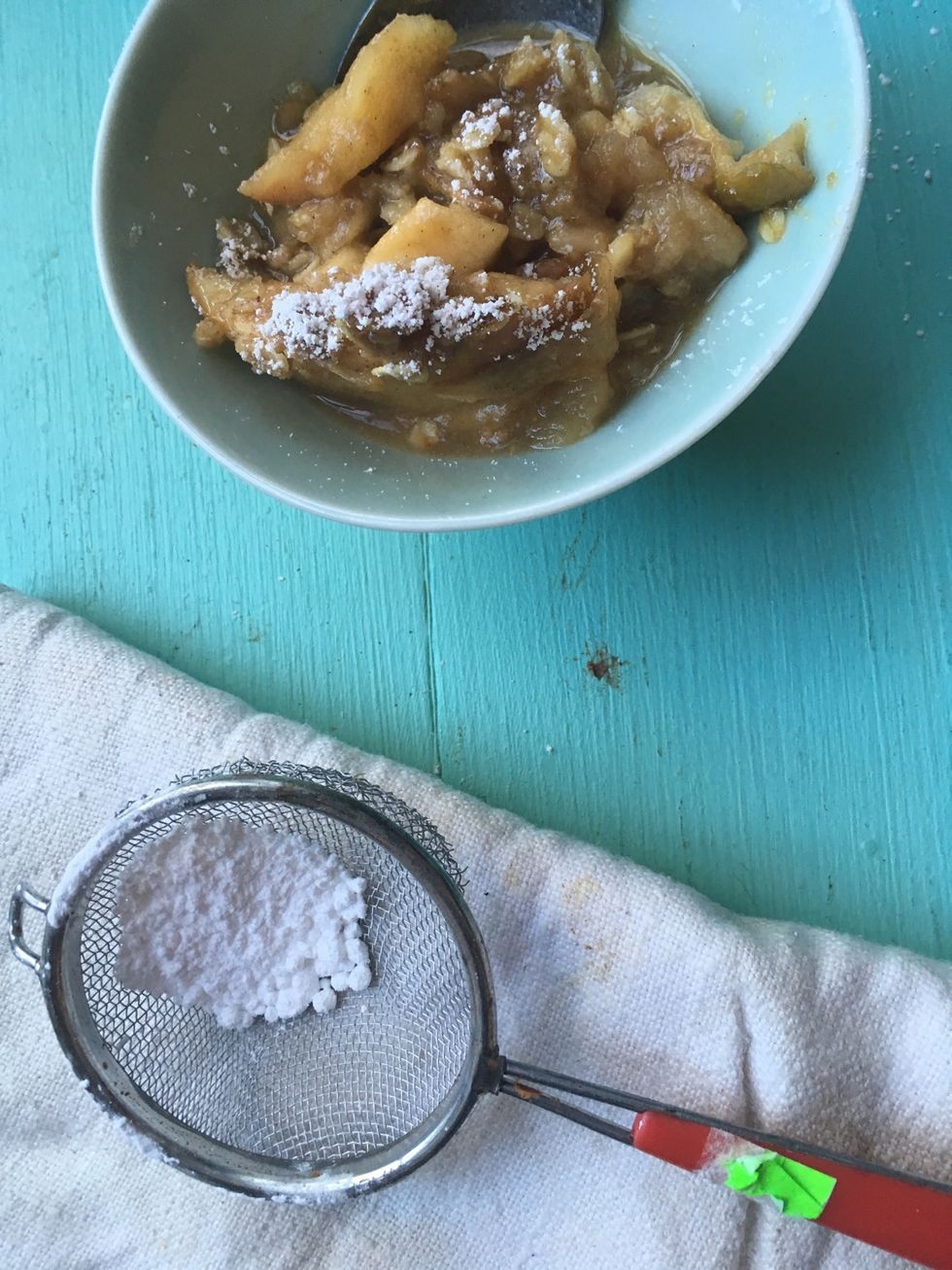 And whenever you eat it, you should heat it up in the microwave for 30 seconds and (if you want) add caramel sauce to the top!
Now enjoy your fall treat!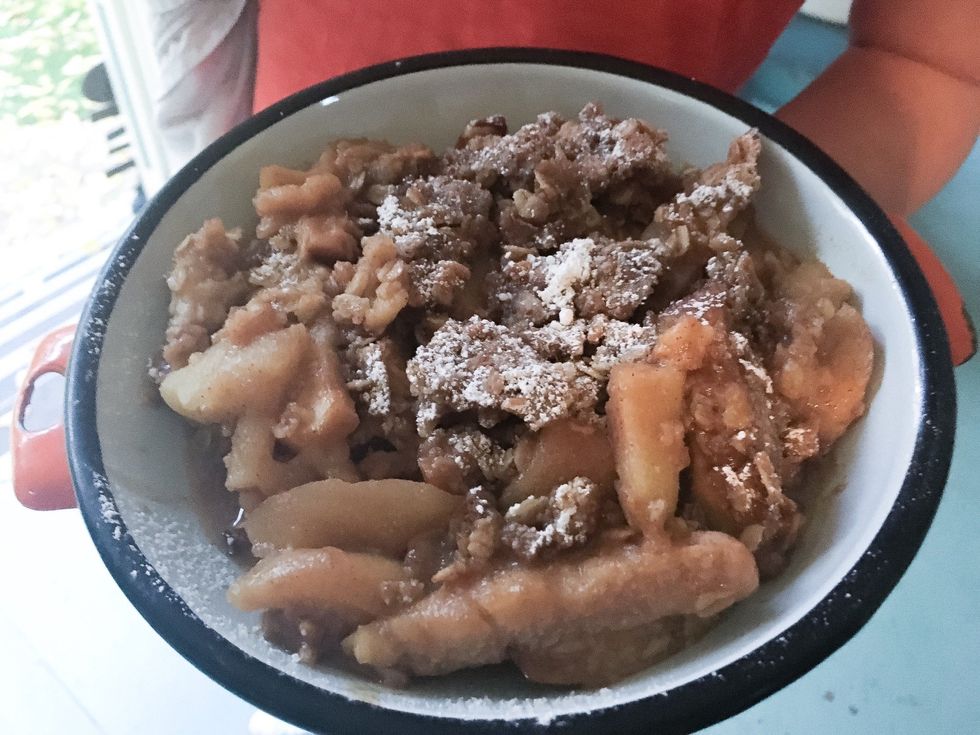 Share with friends and neighbors to make people smile! #actsofkindness #falltreat #happyhalloween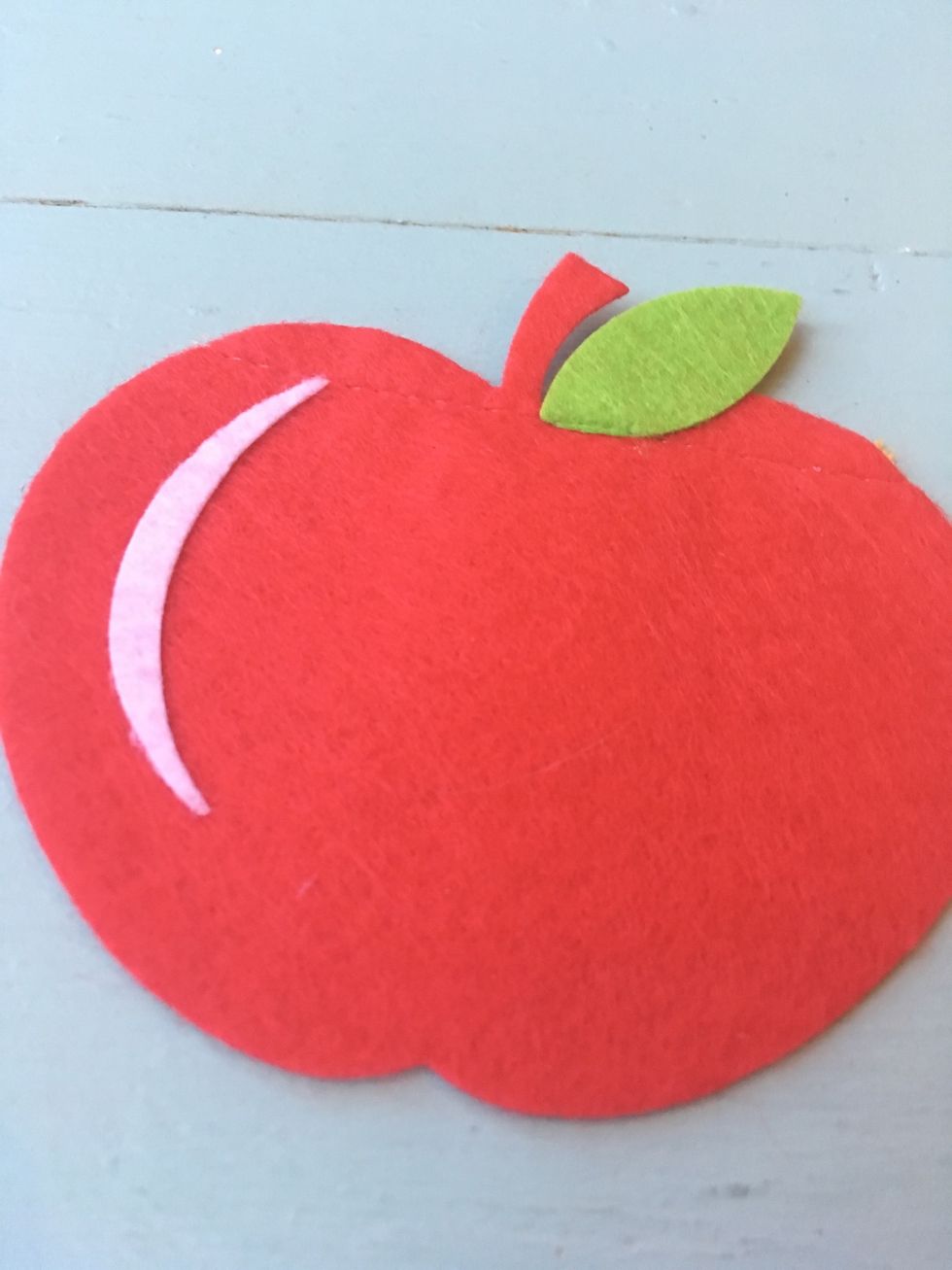 You can use cute packaging to make your delicious treat even cuter and more fun to eat and share!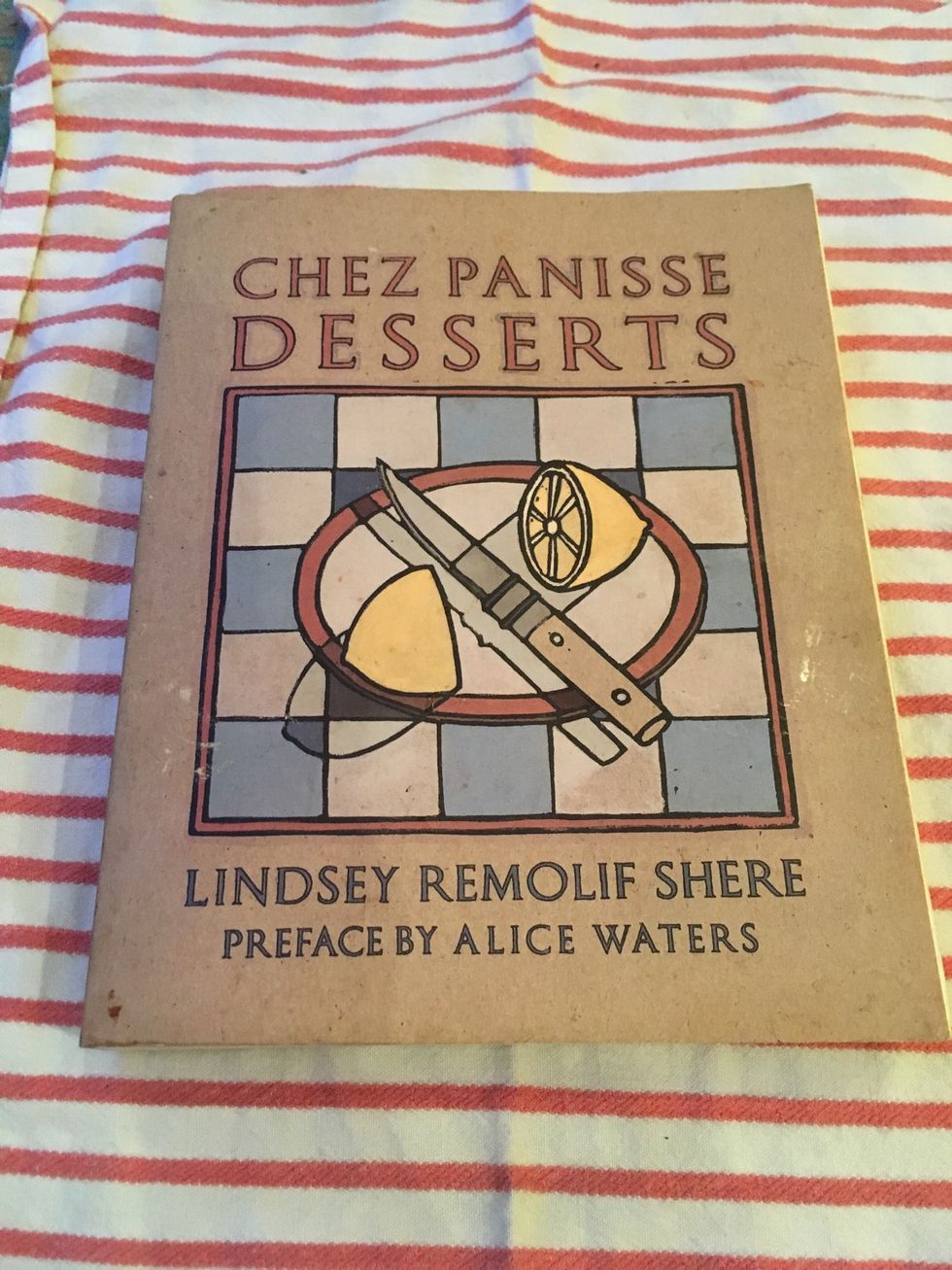 Here's the cookbook where my mom and I got the recipe from.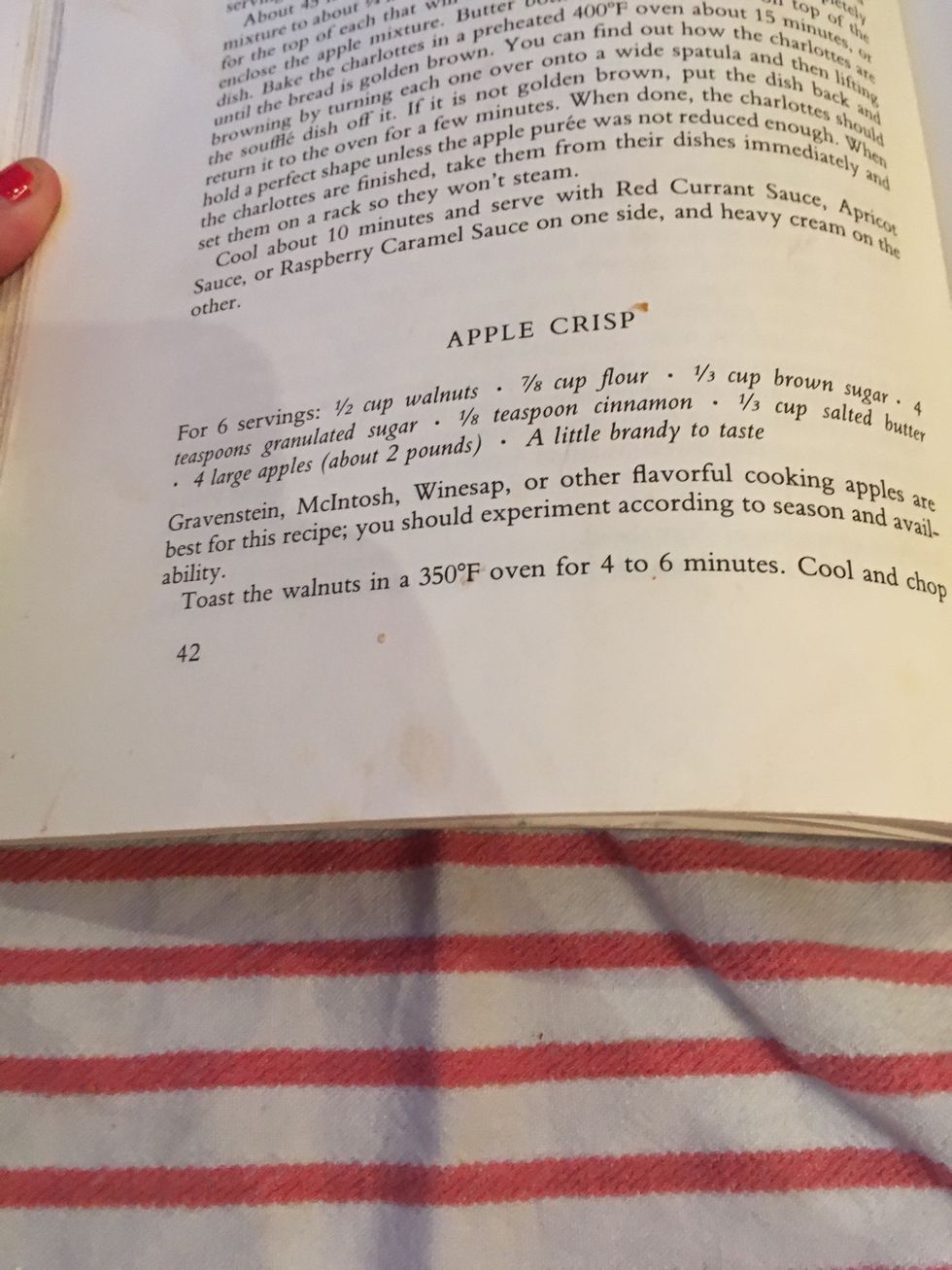 Ingredients and part of instructions
Rest of instructions and recipe. Now enjoy!!!
1/2c Walnuts
7/8c Flour
1/3c Brown sugar
4.0tsp Granulated sugar
1/8tsp Cinnamon
1/3c Salted butter
4.0 Large apples