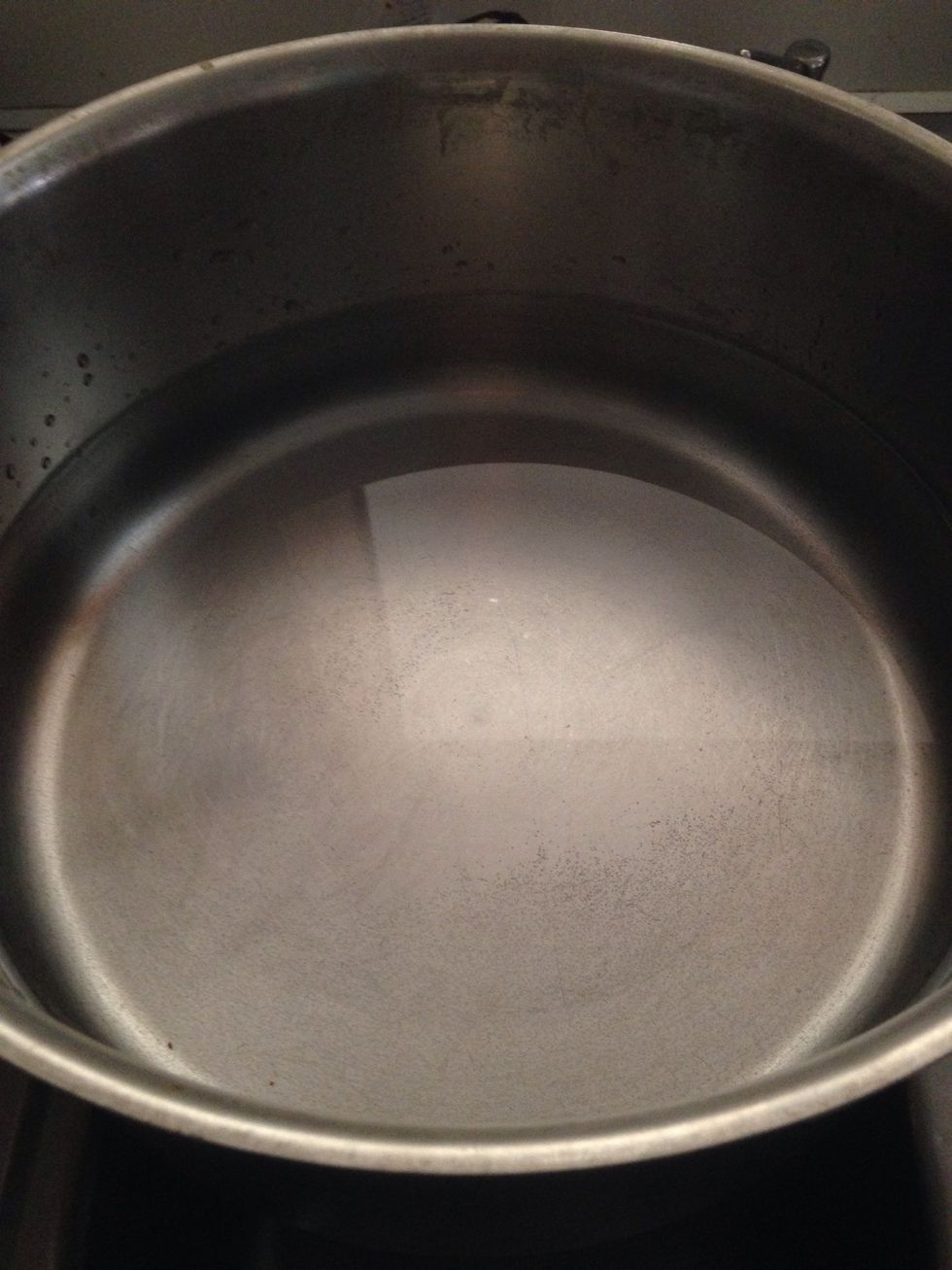 Put a pint of water into a pot.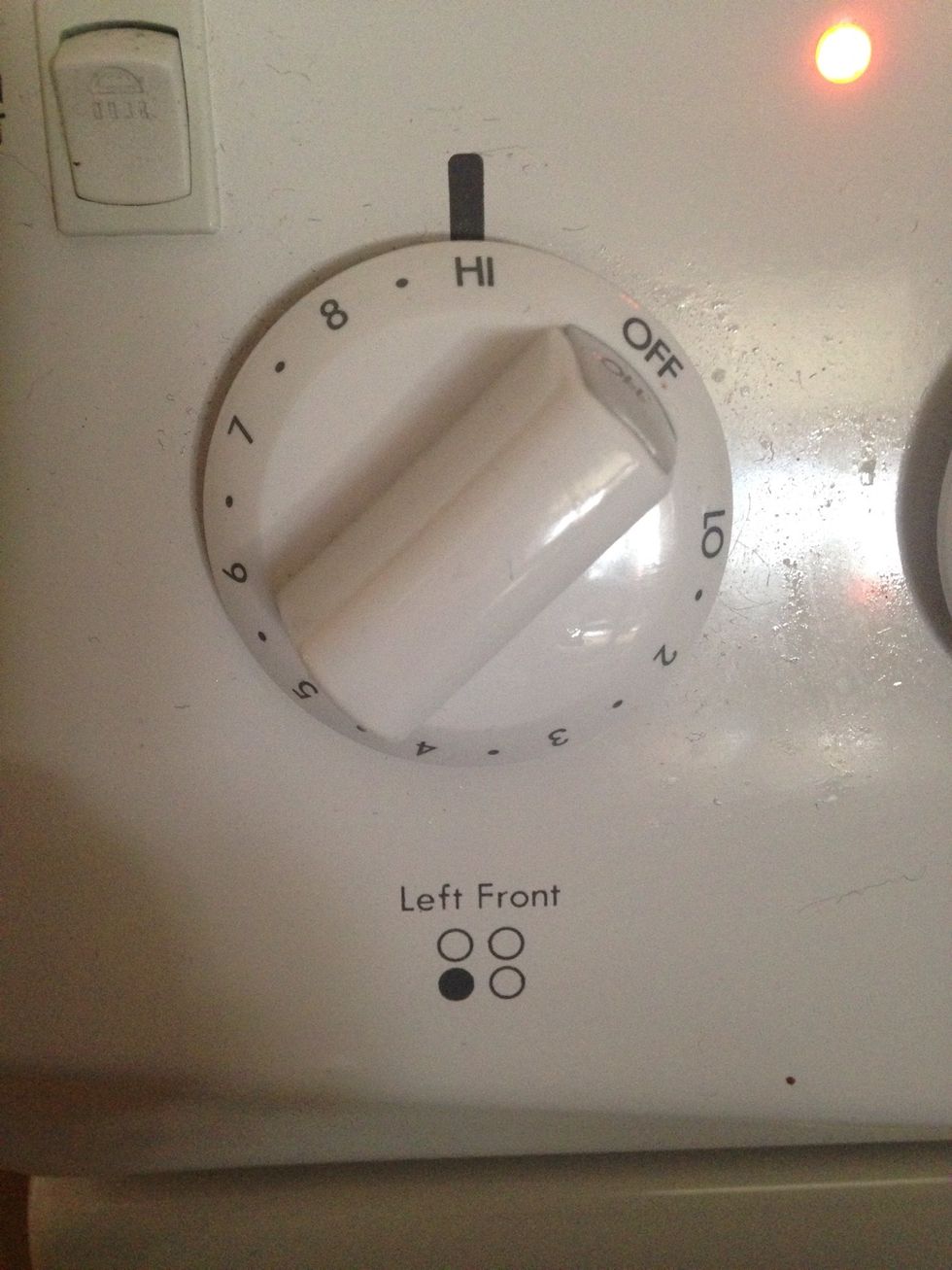 Put the stove on high to boil the water.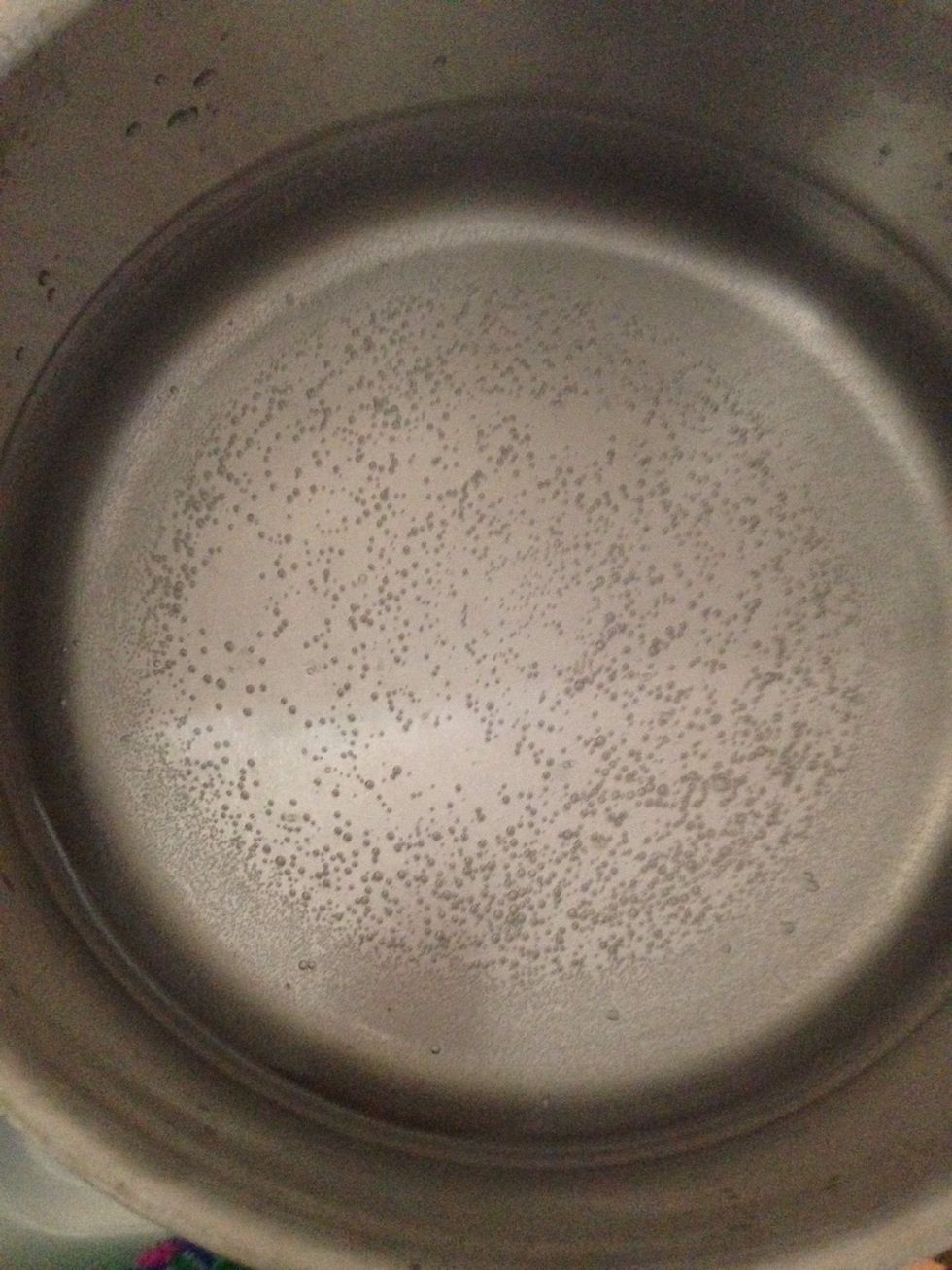 This water is at its simmering stage because tiny bubbles are now rapidly forming. A simmer is not a boil- it is the stage just BEFORE the boil.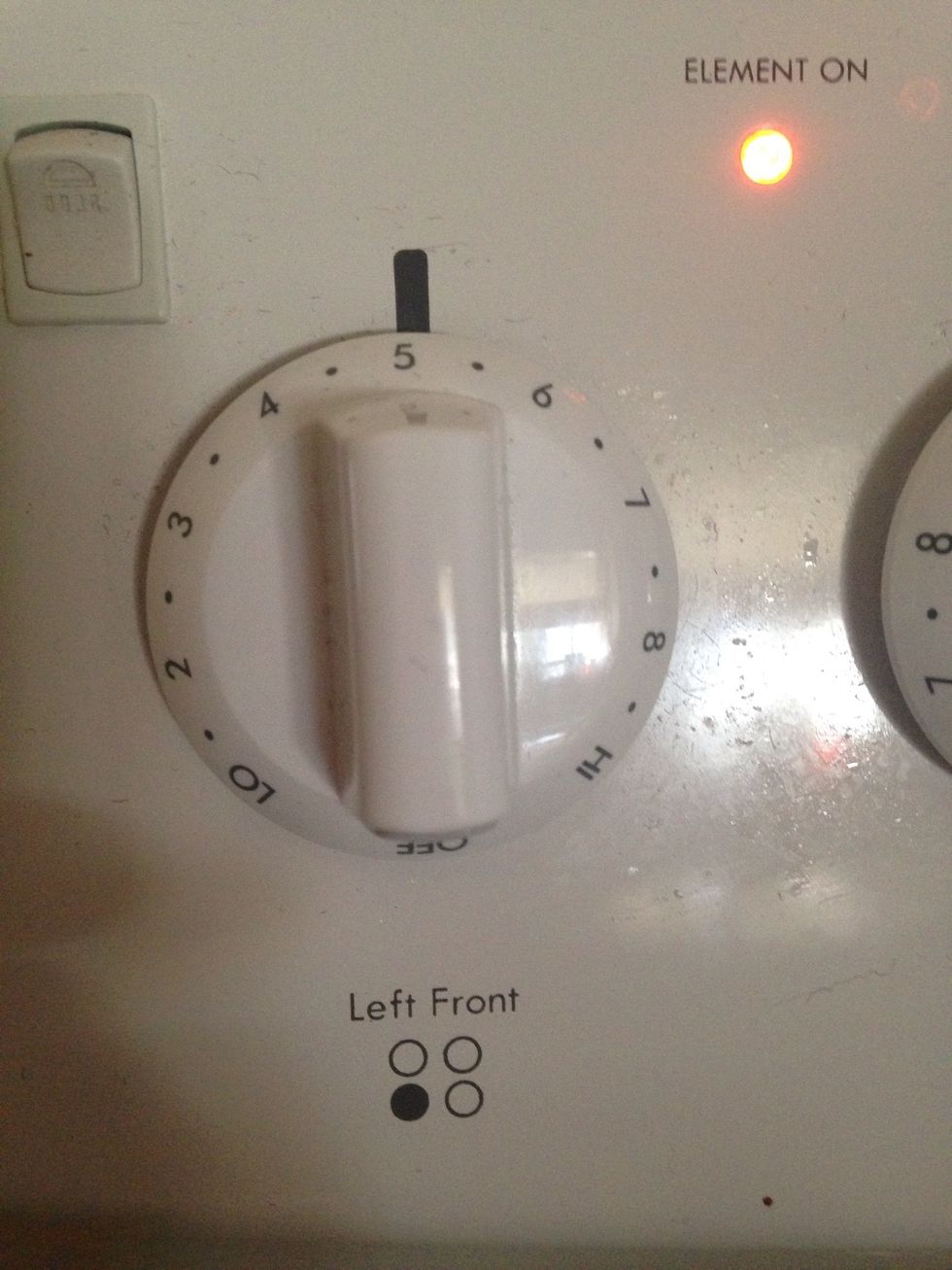 Turn down the heat.
Put the eggs in with a heat resistant spoon.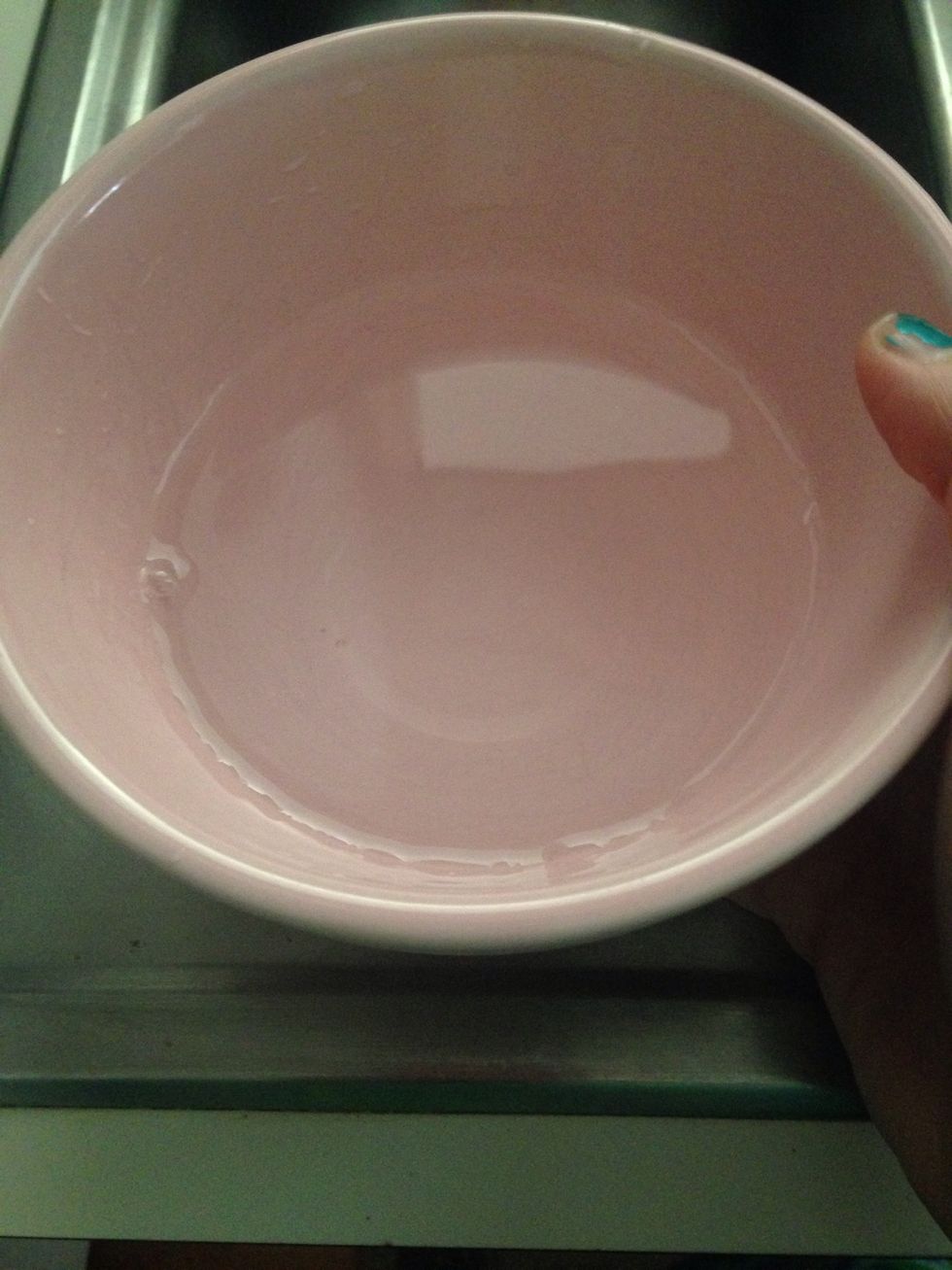 Get a bowl full of cold water.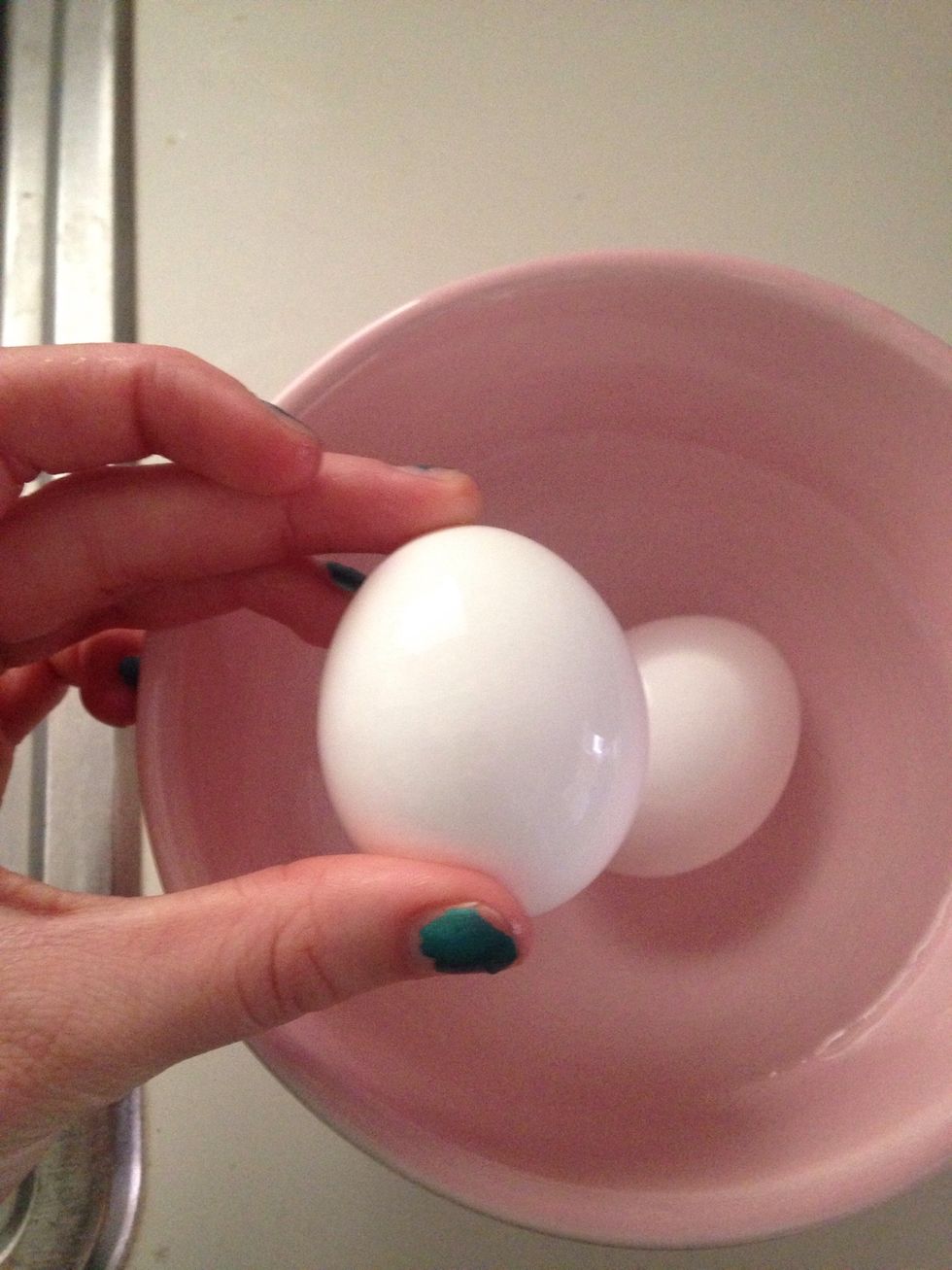 Take the egg out.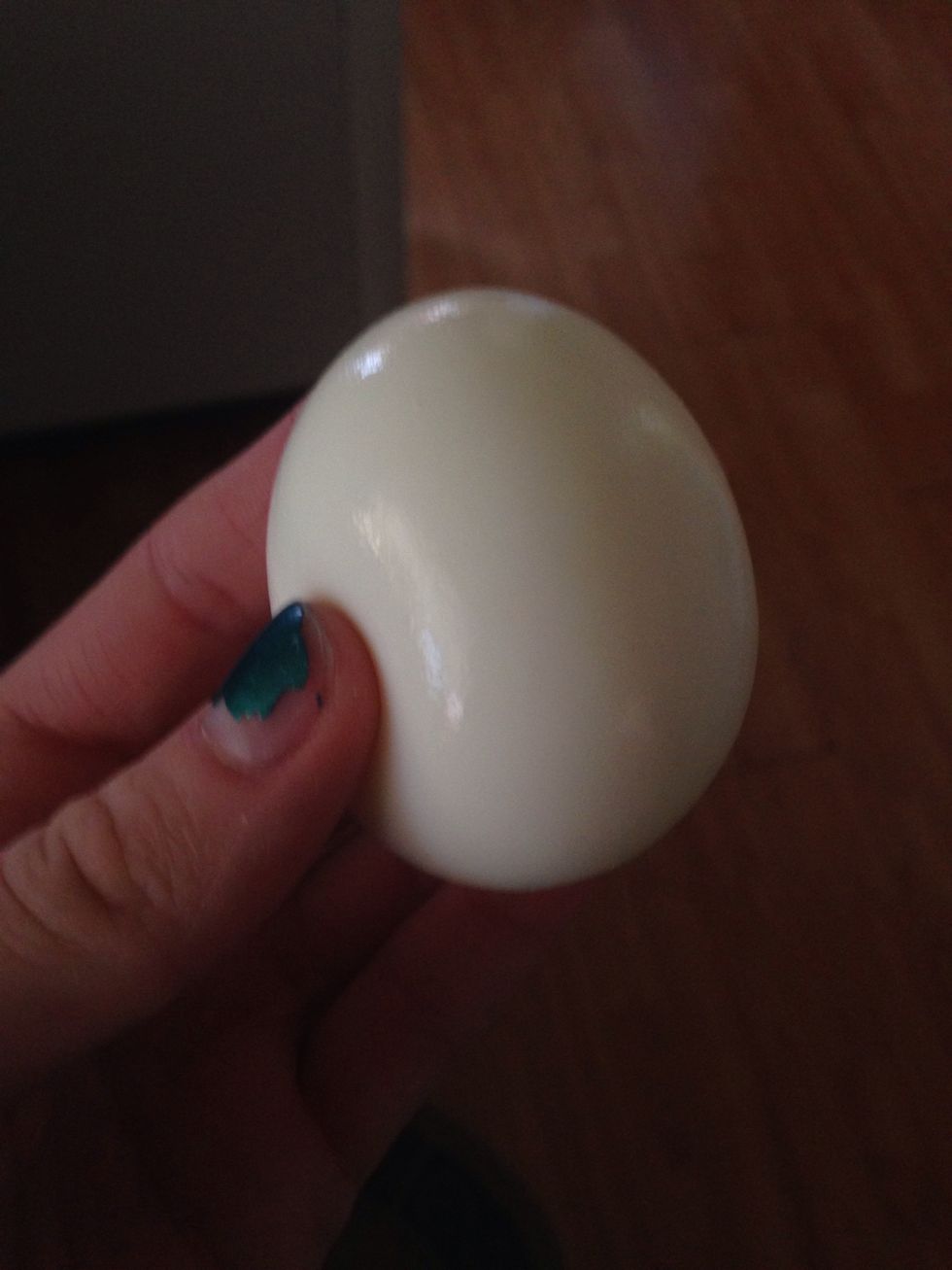 It should look like this.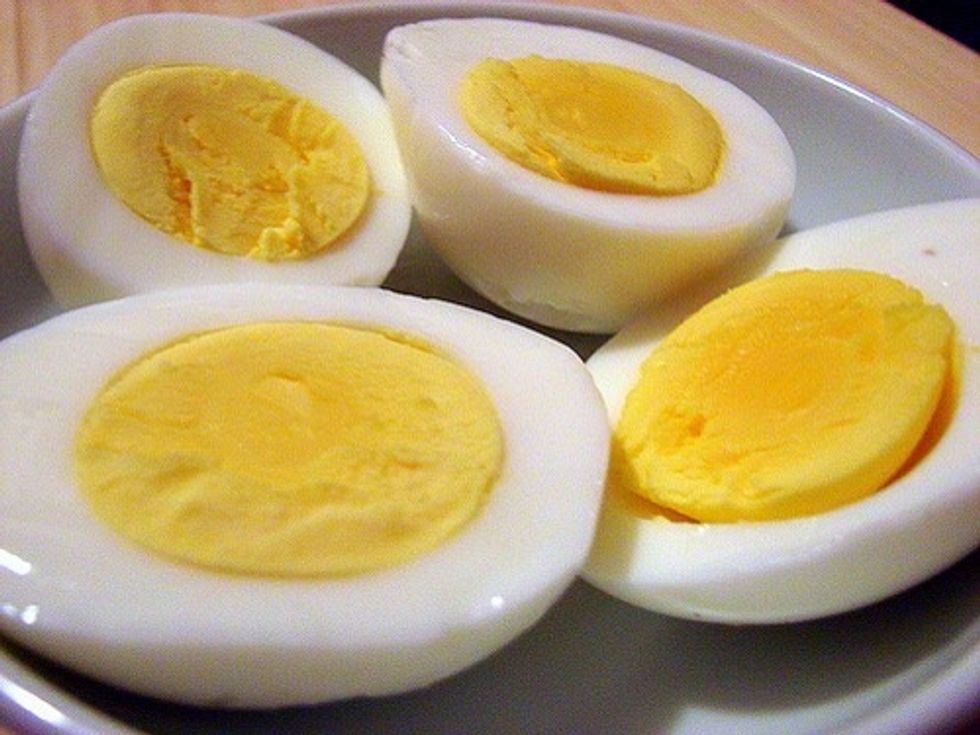 And when you cut it open it should look like this.