Make two arms with your wire. Then, glue or tape wire fingers onto your hands.
Attach the two arms together with more wire. Then glue the head onto the wire in between the arms.
Attach the painters tape all over the arms and head. Make sure you do layers of the tape. Then, put the creepy cloth over its neck and arms. Now it has a ghostly affect! 👻
Almost done! Just poke a hole in the top of the head and put the string through it. Now just hang the ghoul wherever you like. HAPPY HALLOWEEN!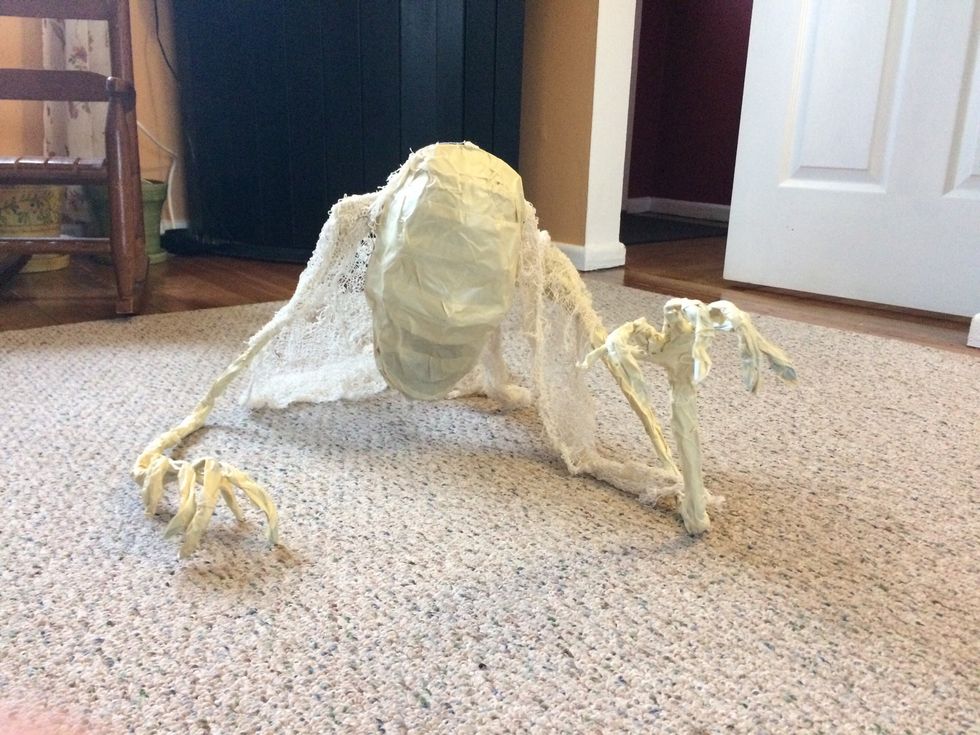 Here, I didn't tie the string through the head yet. But it does look creepy crawling across the floor.
Again, I didn't attach the string yet. But you get the idea of how it would look when it's hanging.
Doller store light up head
Painters tape-white
"Creepy cloth"
Metal wire
Fishing line (or strong string)