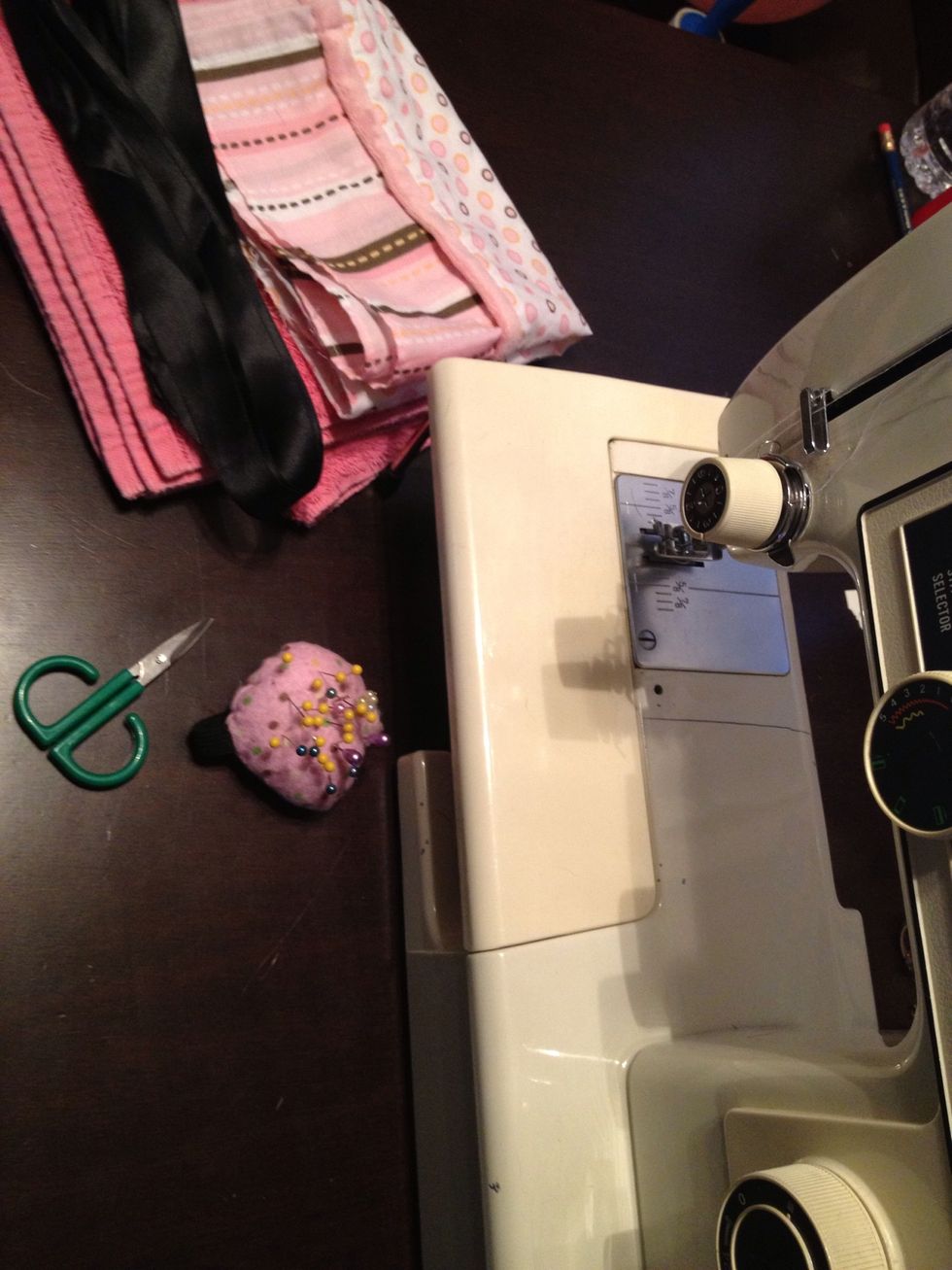 Gather your supplies and lets get started. The fabric I'm using is salvaged from a crib sheet I thrifted for $1.75. I'm using the short side of the sheet.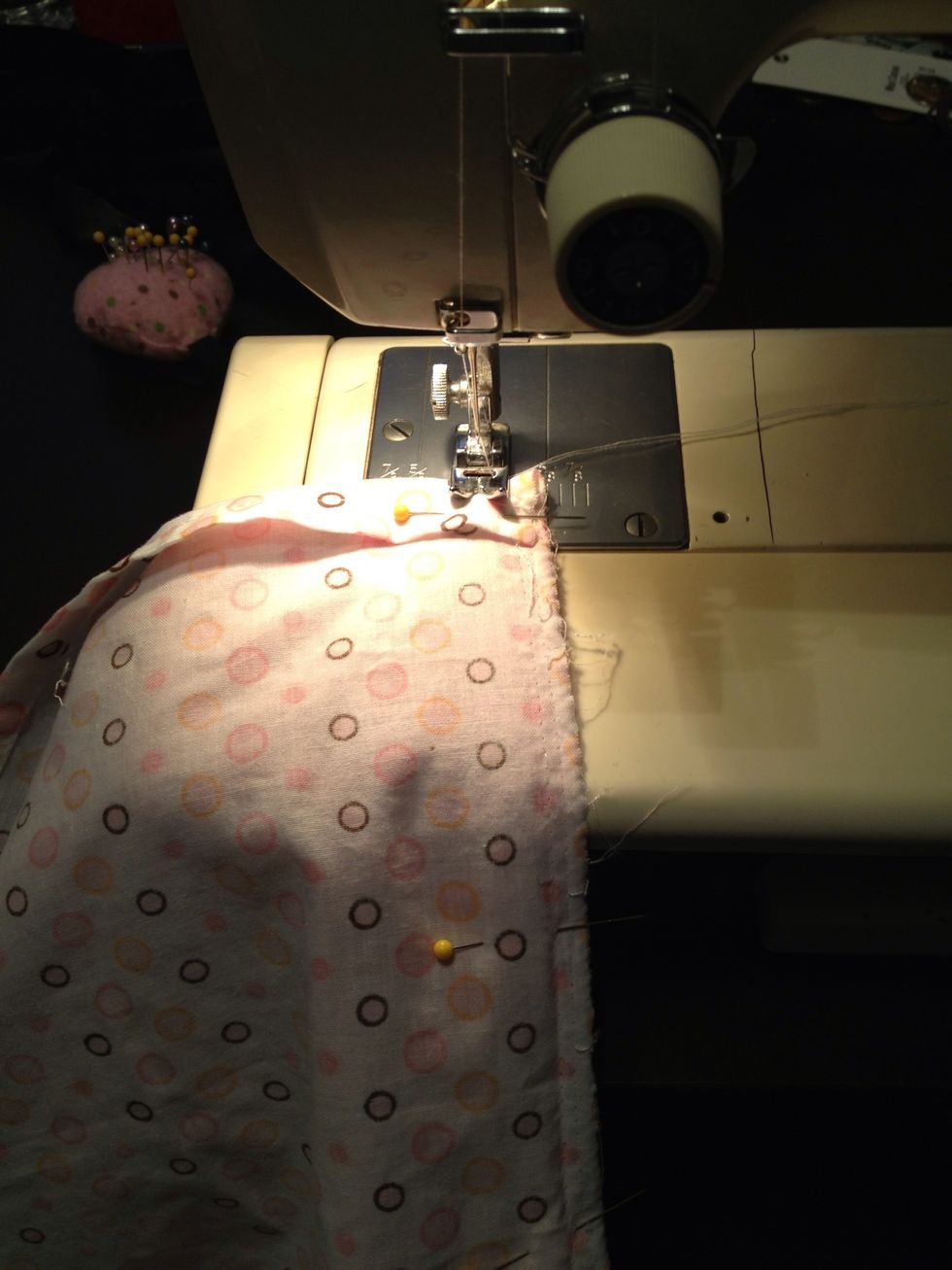 Once our fabrics measured out and finished. Pin your fabric and towel right (printed) sides facing. Then sew to the other side. *always back stitch.* Once stitched flip the fabric over.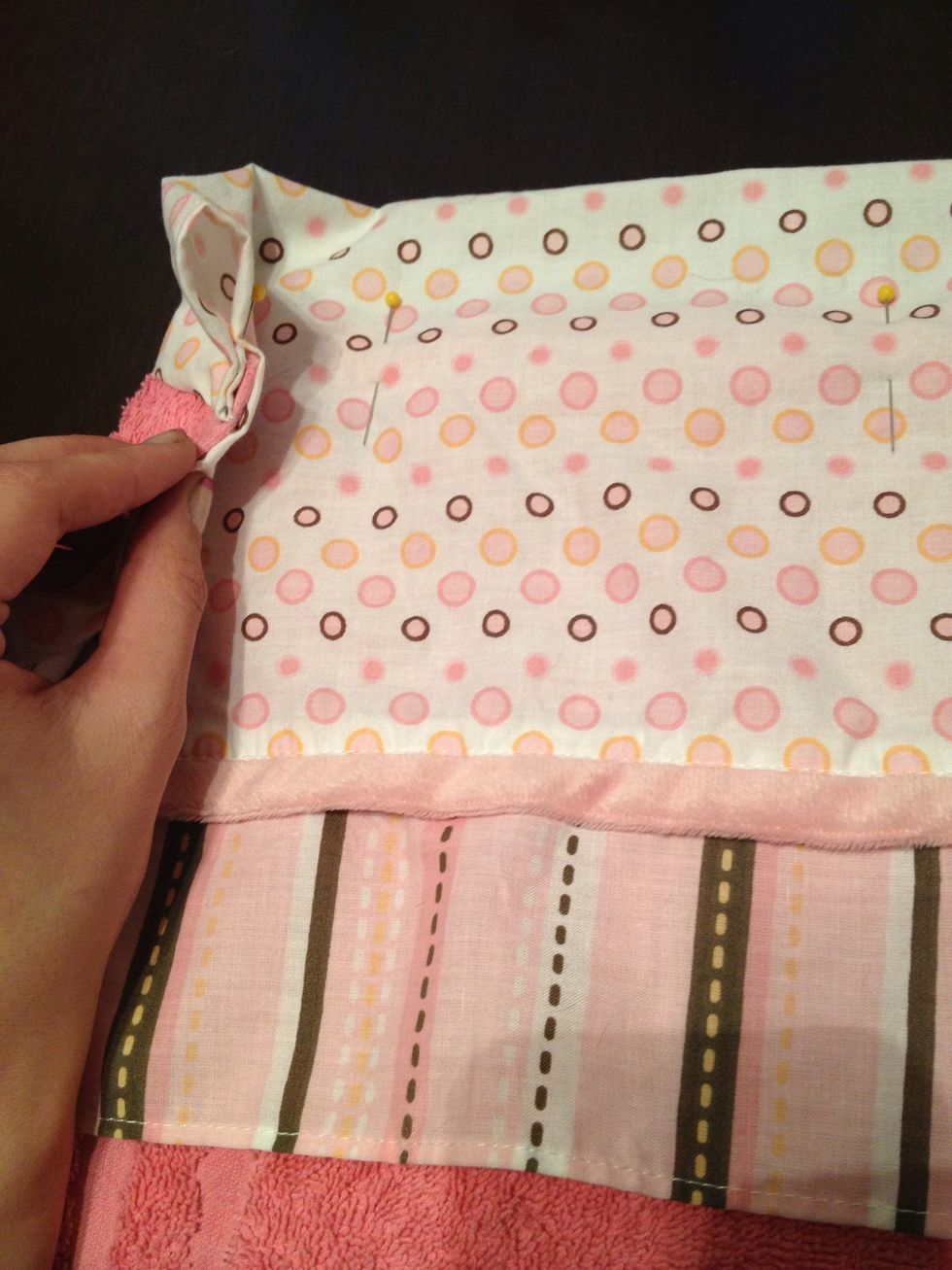 Once it's flipped make a couple inch casing and pin. Once pinned sew the casing.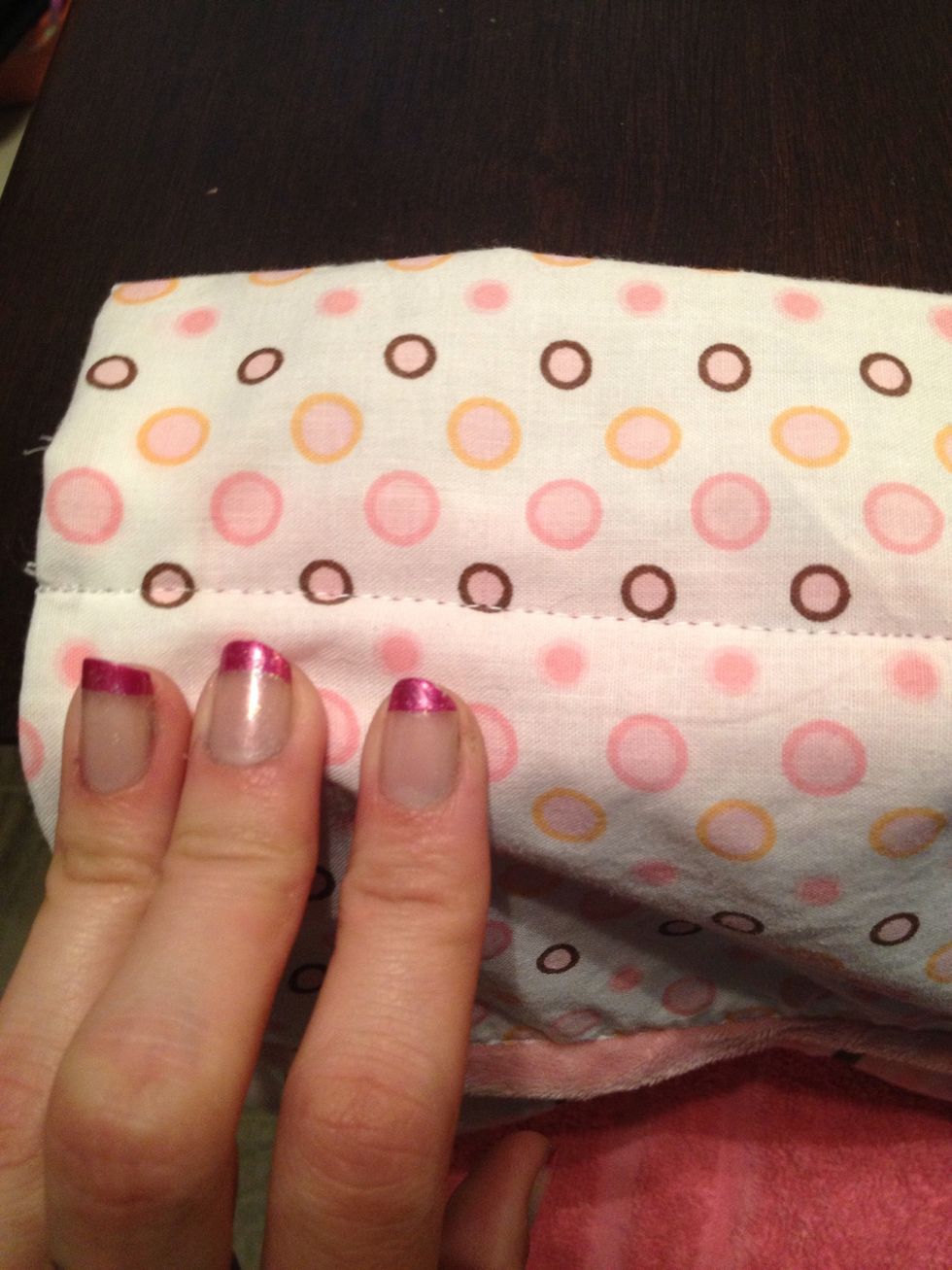 Ta-Da nice seam with a casing. Now with the Ribbon use a safety pin to help guide the ribbon thru the casing.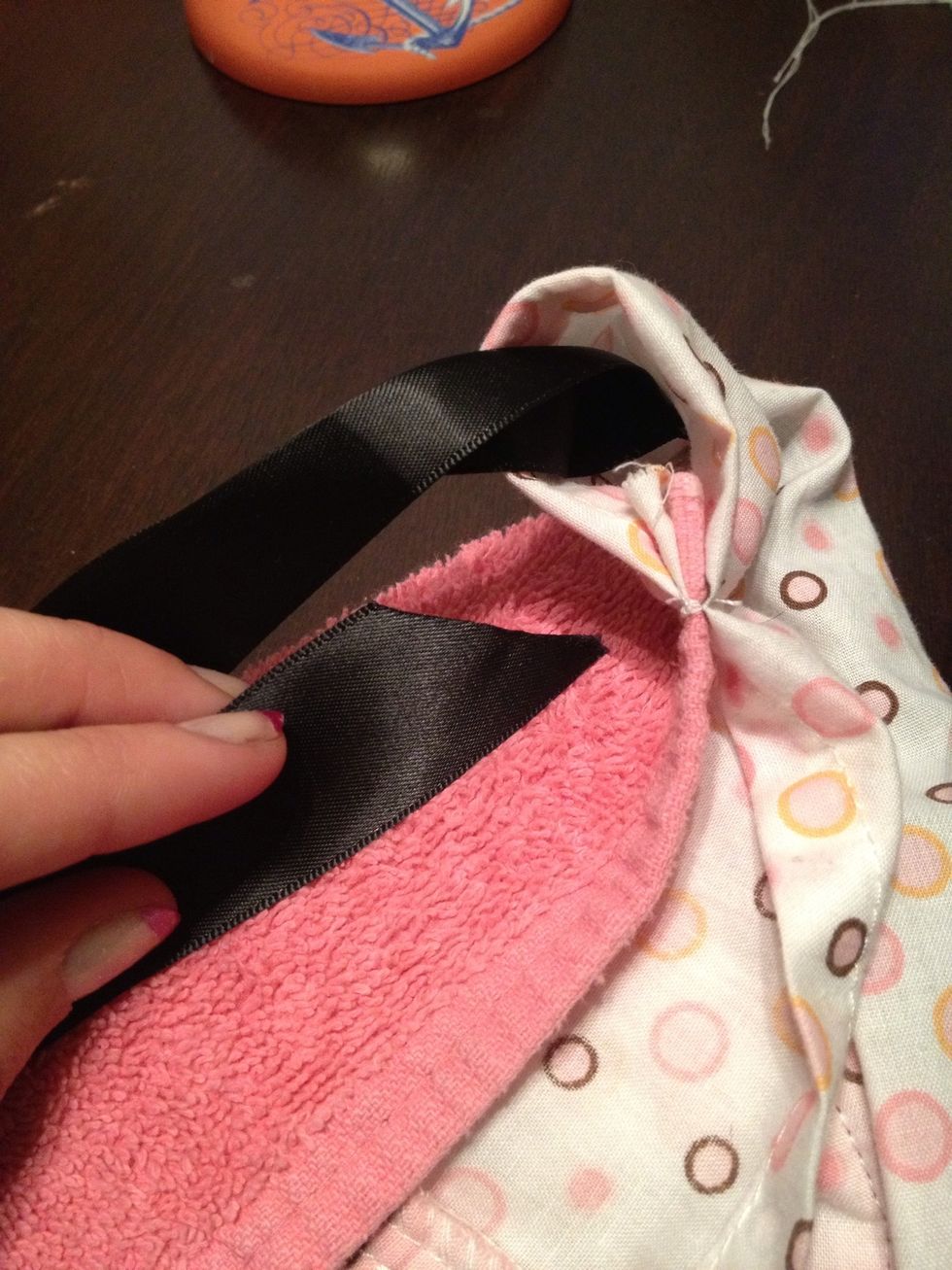 Pull the ribbon thru making sure everything's even and flat.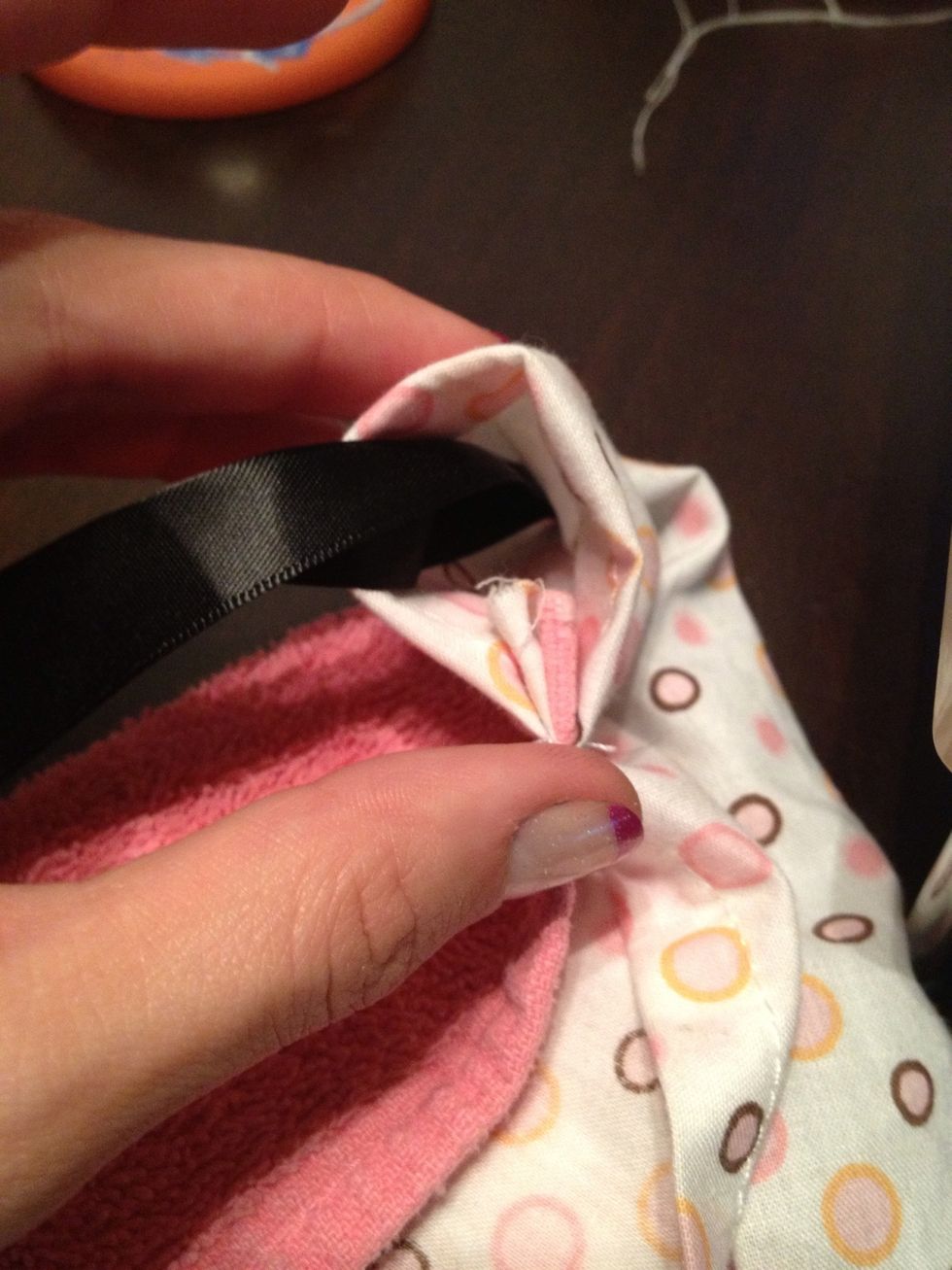 Nice looking casing. Easy to achieve. Once the ribbons flat and nice in the middle of the apron on the casing.....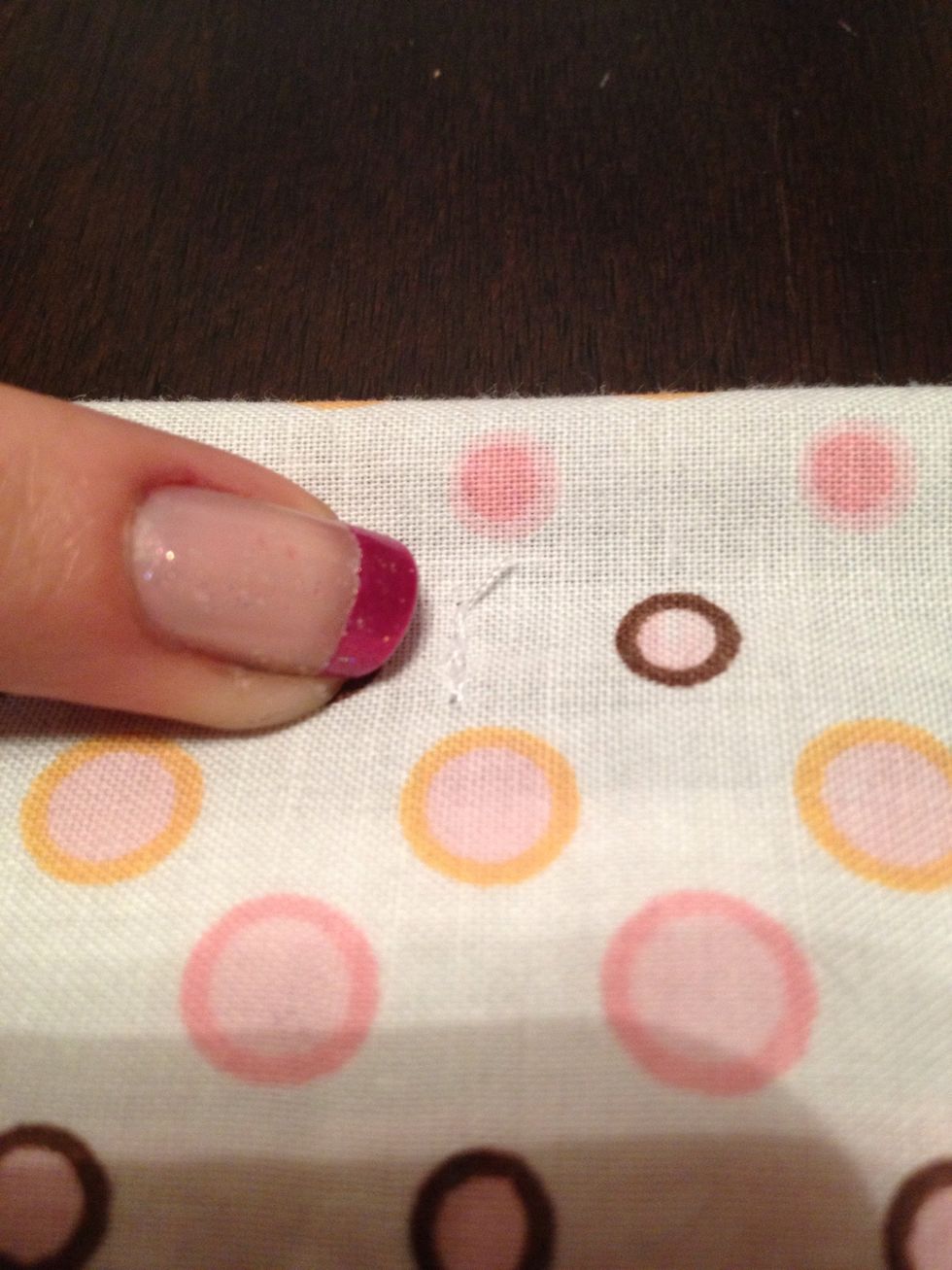 I back stitched a few stitches thru the apron and the ribbon so it doesn't get lost in the wash. Then try it on.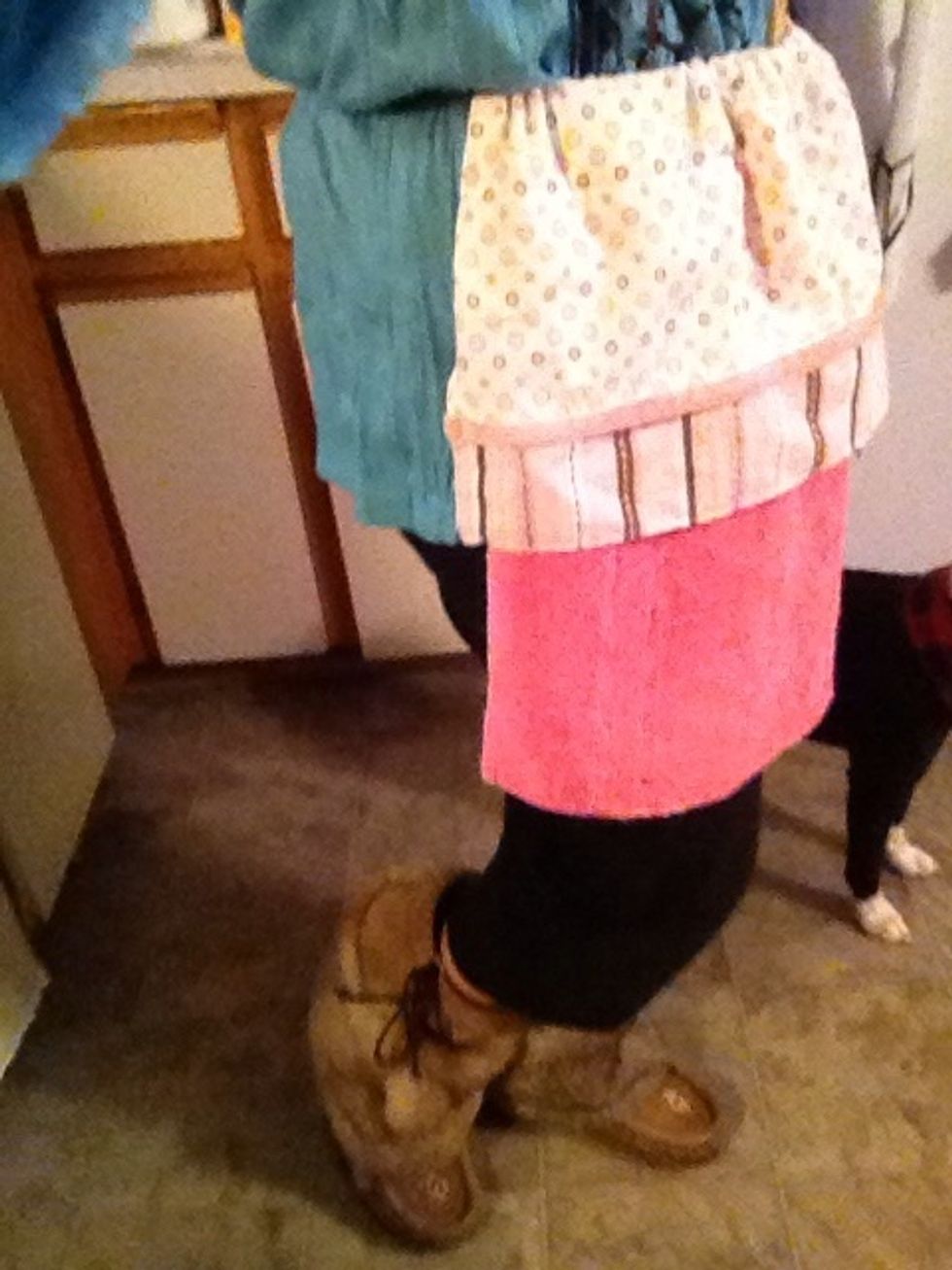 Ooo lala looking good.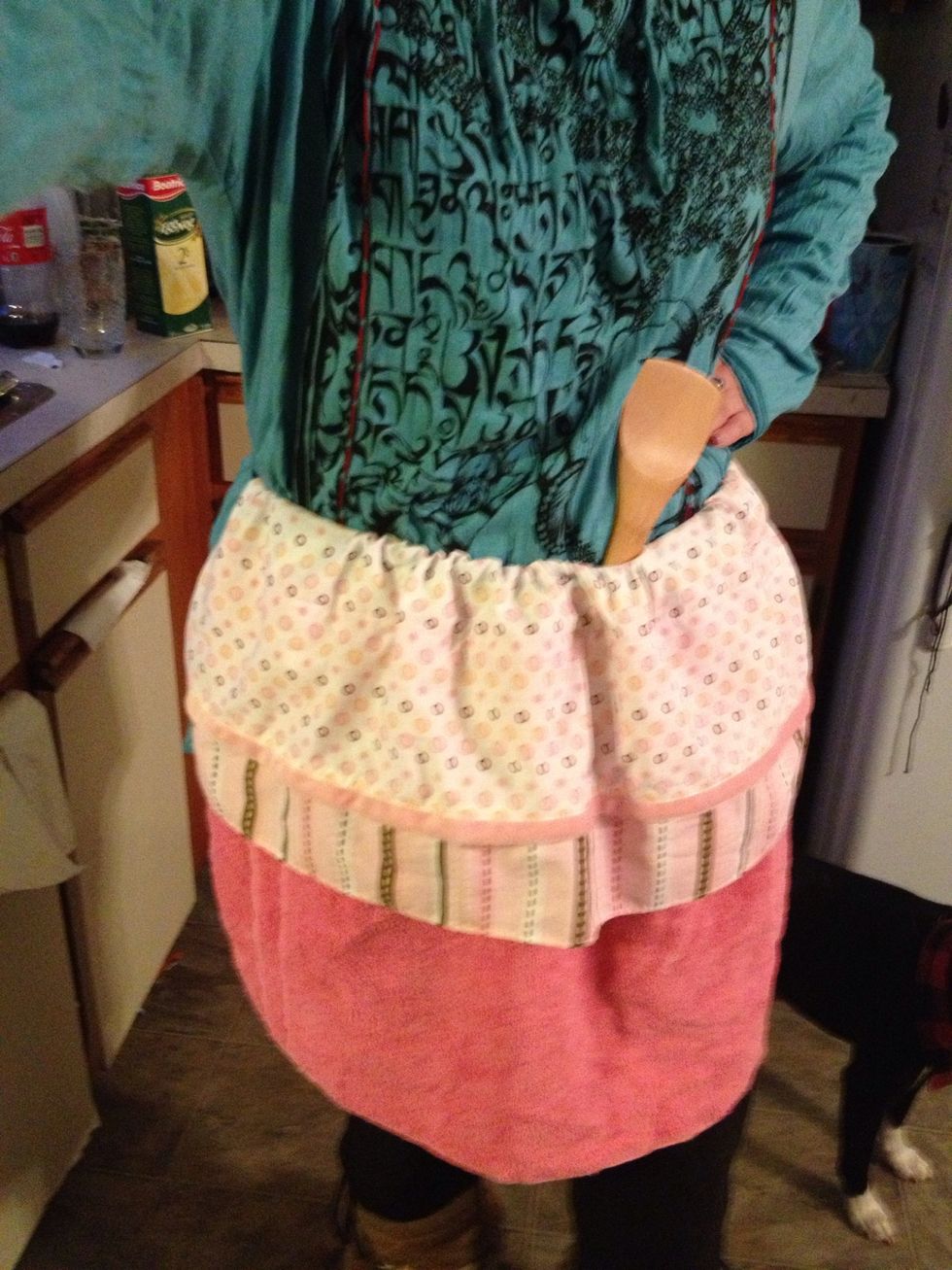 Super simple and a cute gift for anyone.
Hope you Enjoy.
1.0bnch Basic sewing supplies.
1.0 Hand towel.
1/2yd Any fabric.
1.0bnch Ribbon.
1.0 Sewing Machine.