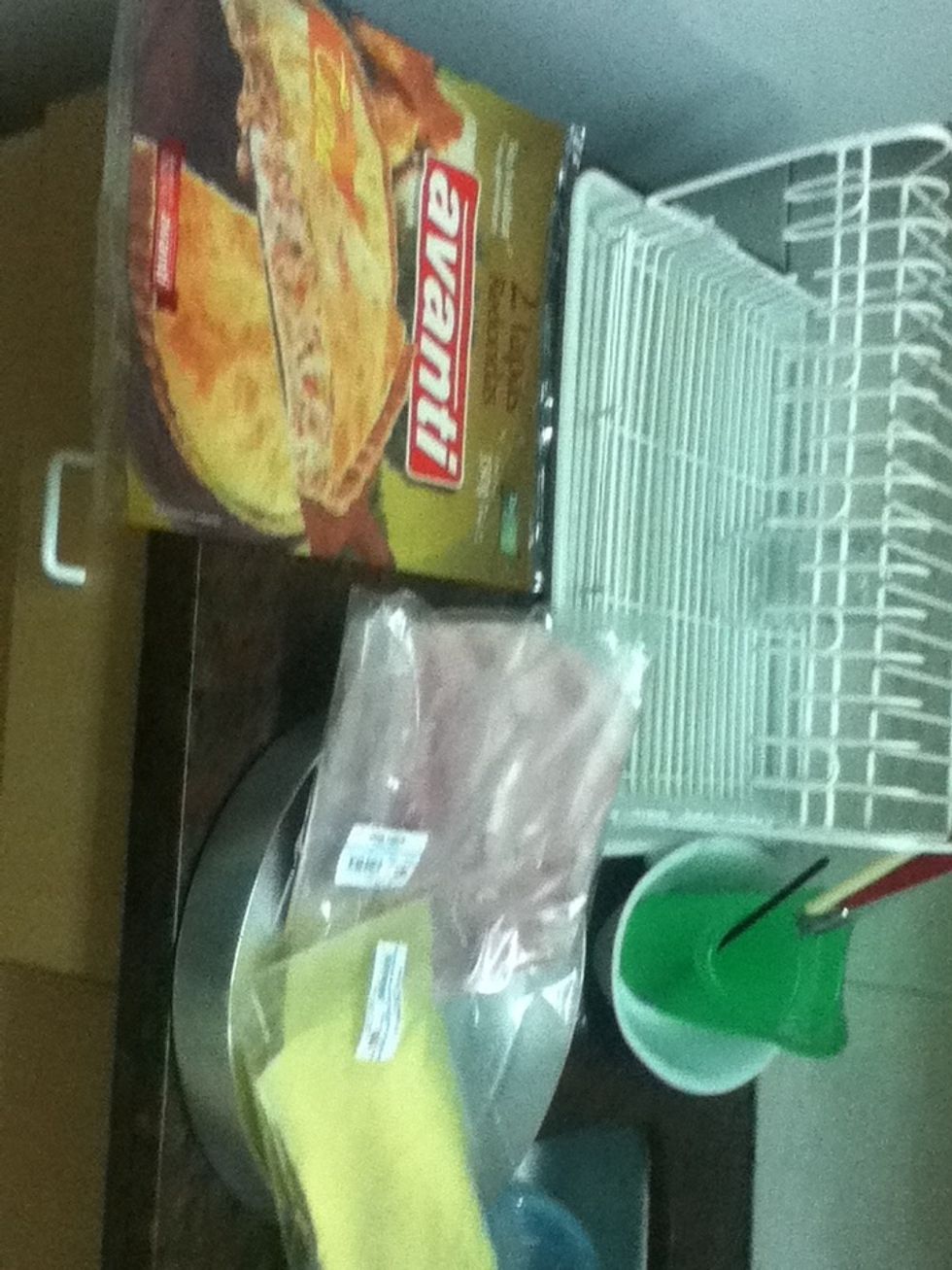 Separate your ingredients: i will use ham, muzzarella cheese, sandwich cheese, and piecrust (i dont know how is its name in english) and 3 eggs
Leave this a few minutes before starting because if not, it will start breaking when we start cooking with it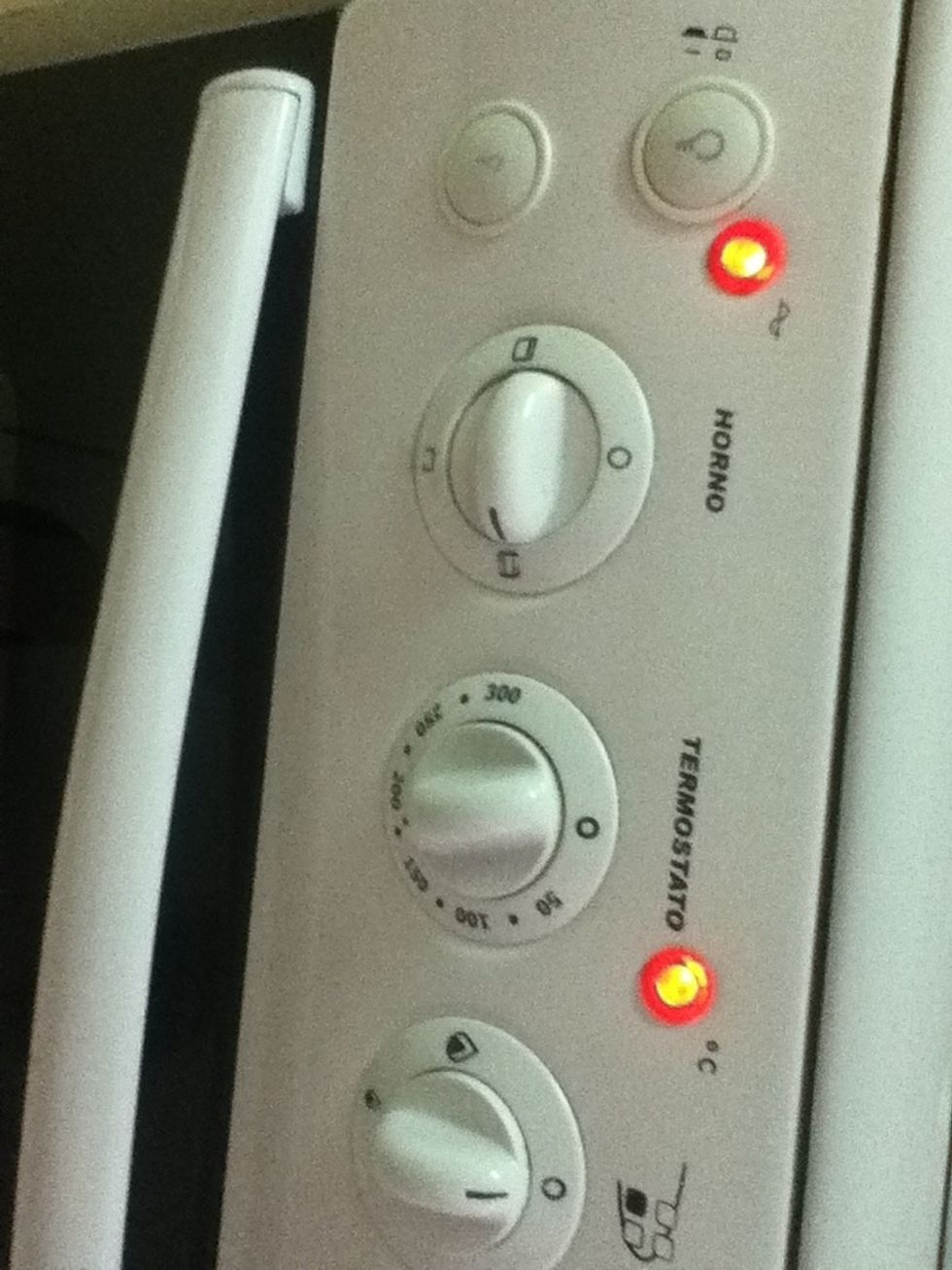 Remember to preheat the oven 10 minutes before you put the pie to it, at a temperature of 190 celcius (depending in your oven)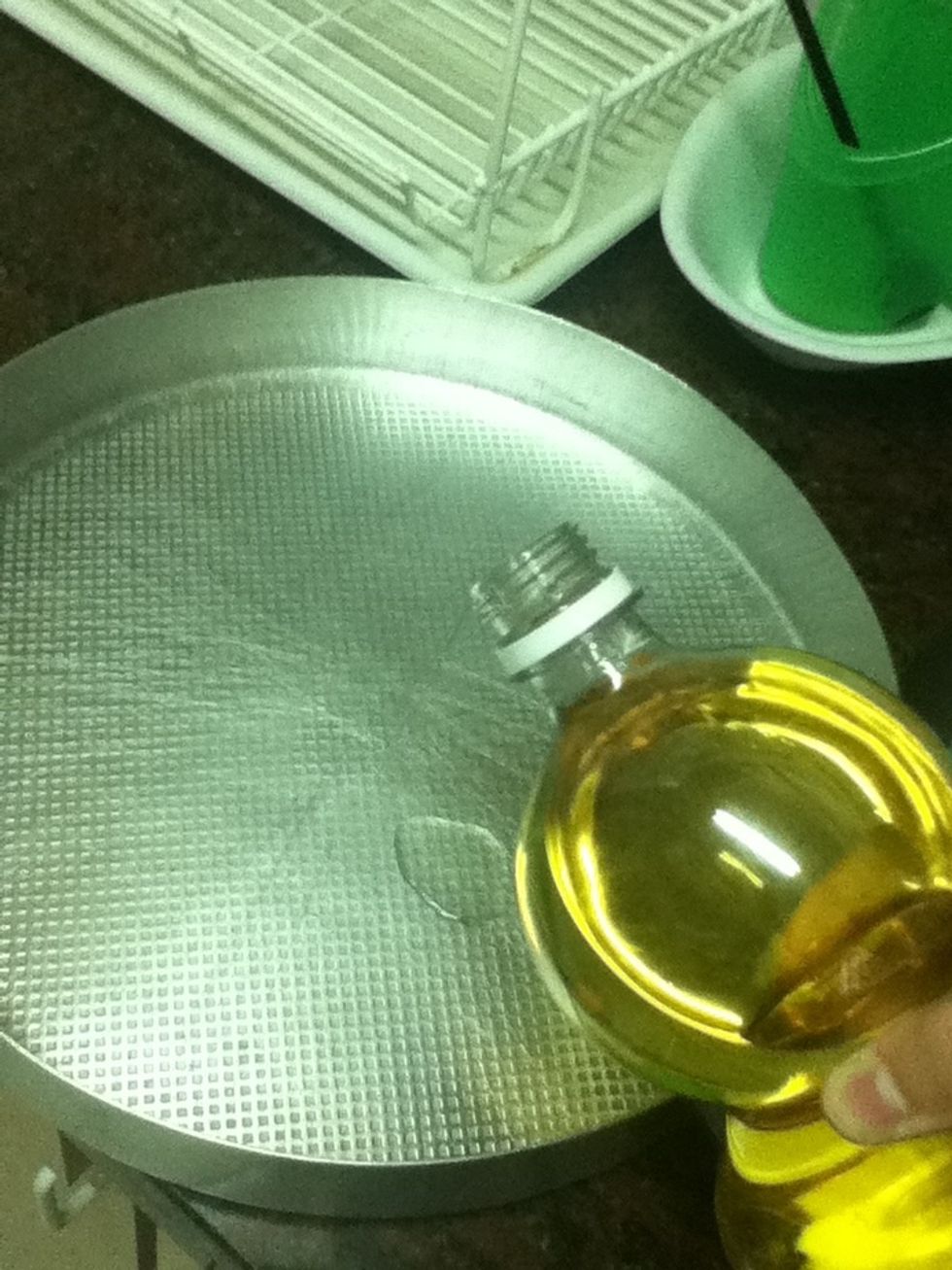 Put a little oil where you are gonna Cook the pie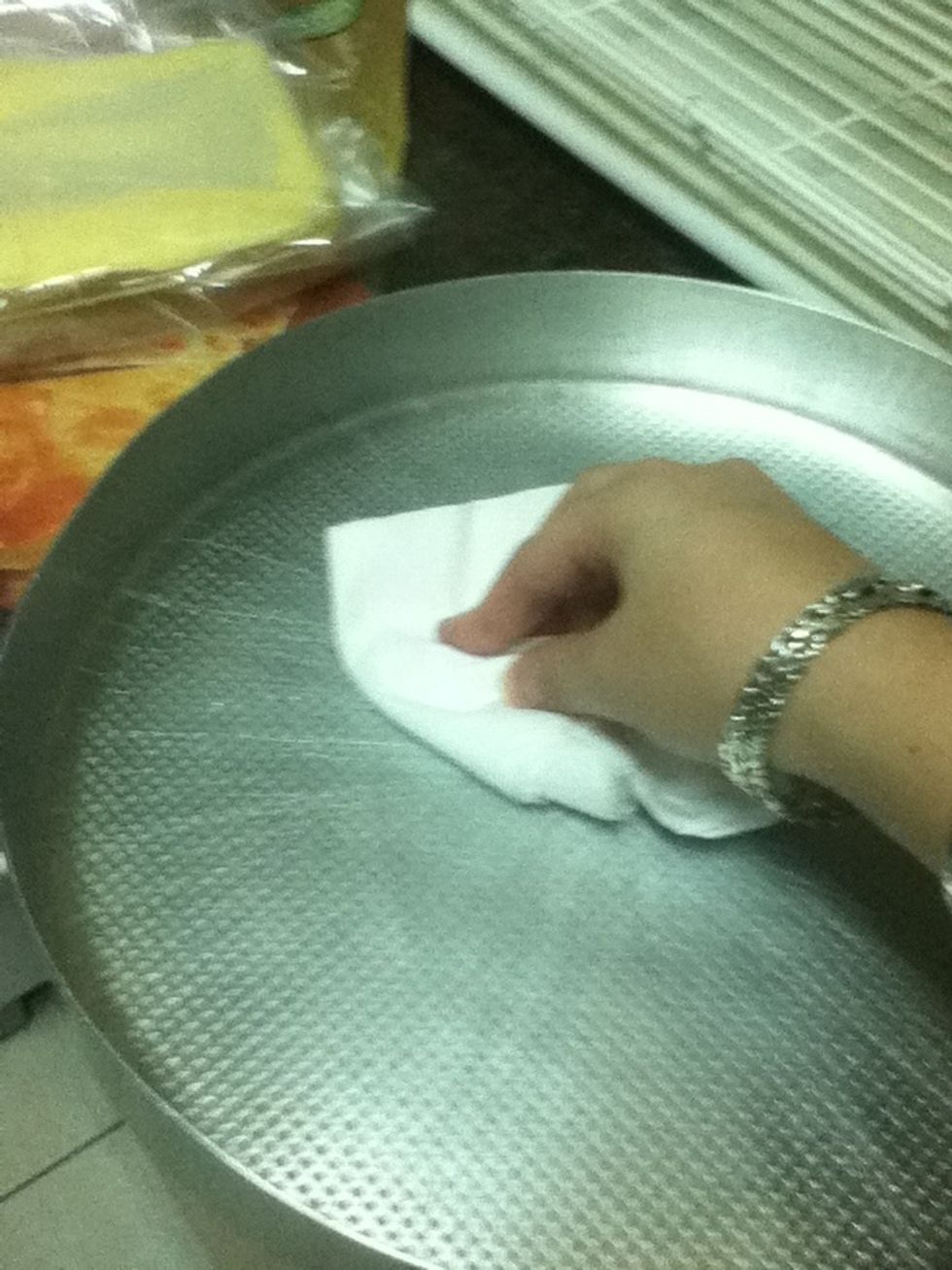 Spread it all over (i am using simple cooking paper)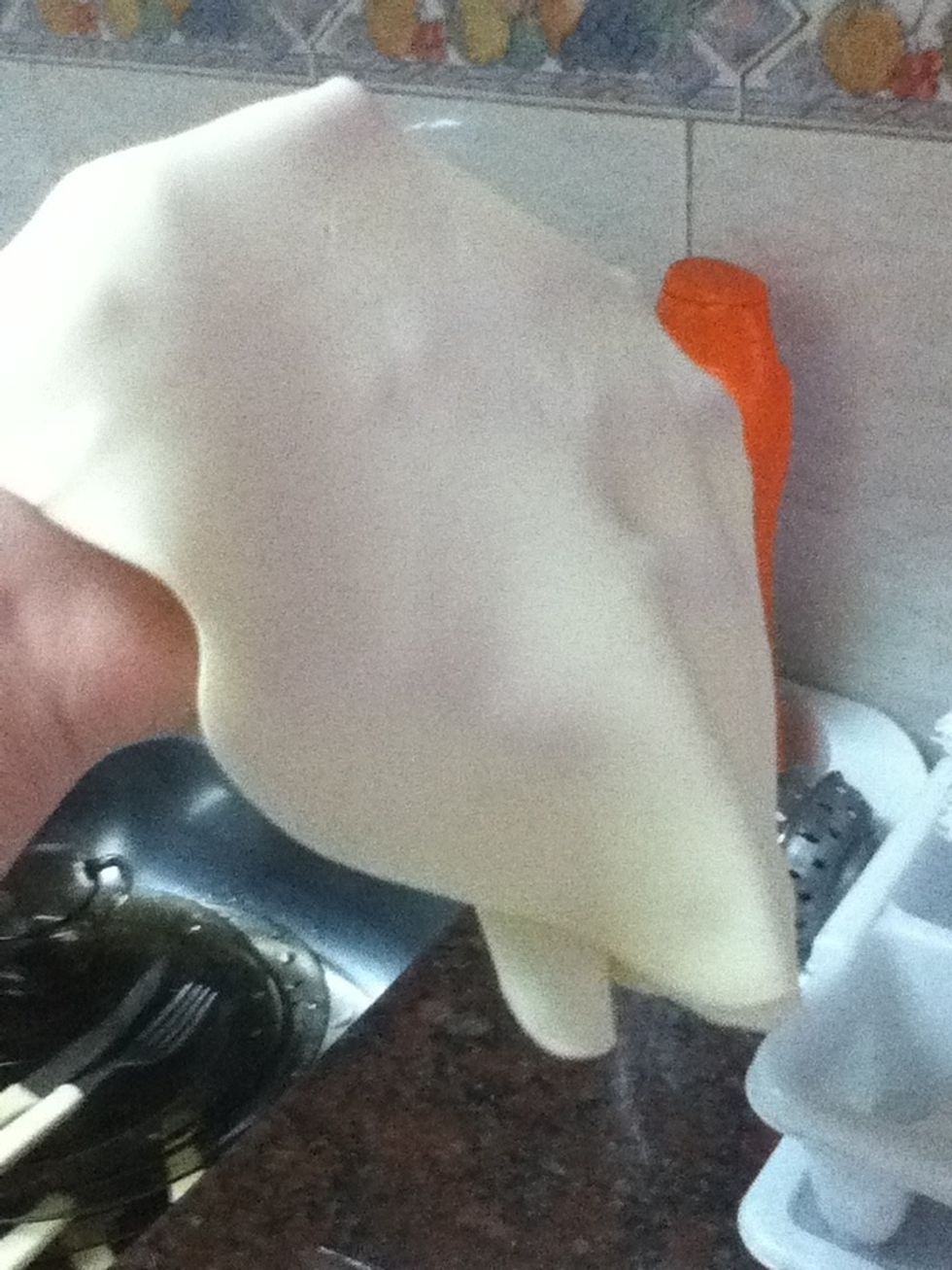 Start taking out the piecrust and stretch it so that it enters in the container where we are going to cook it Here is where it starts breaking if you hadnt leave it outside for some minutes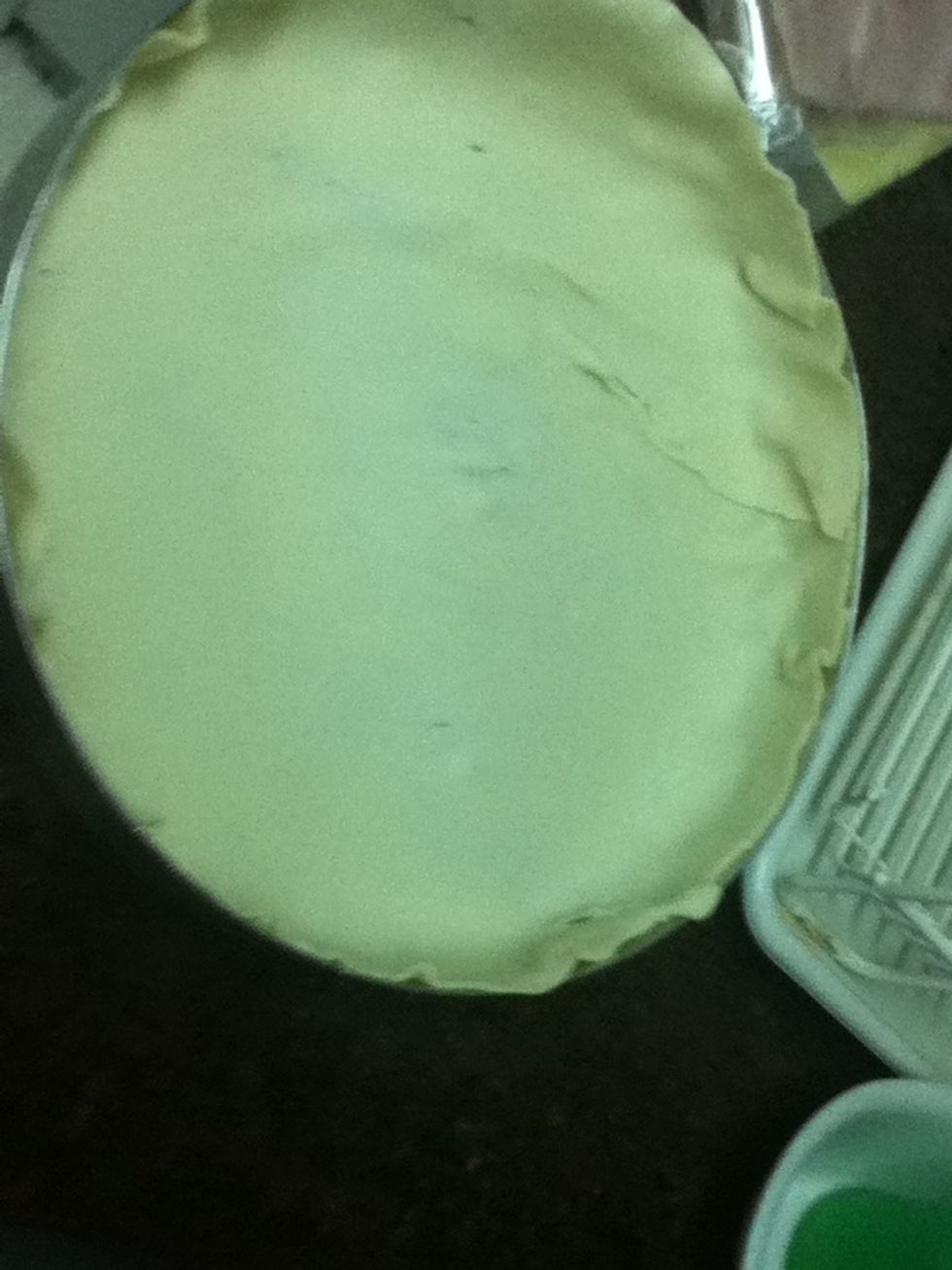 Place it in the "container" where you are going to cook it As you can see, it is dificult as that it will break a bitl If it broke a lot, add a little water in the "scars" haha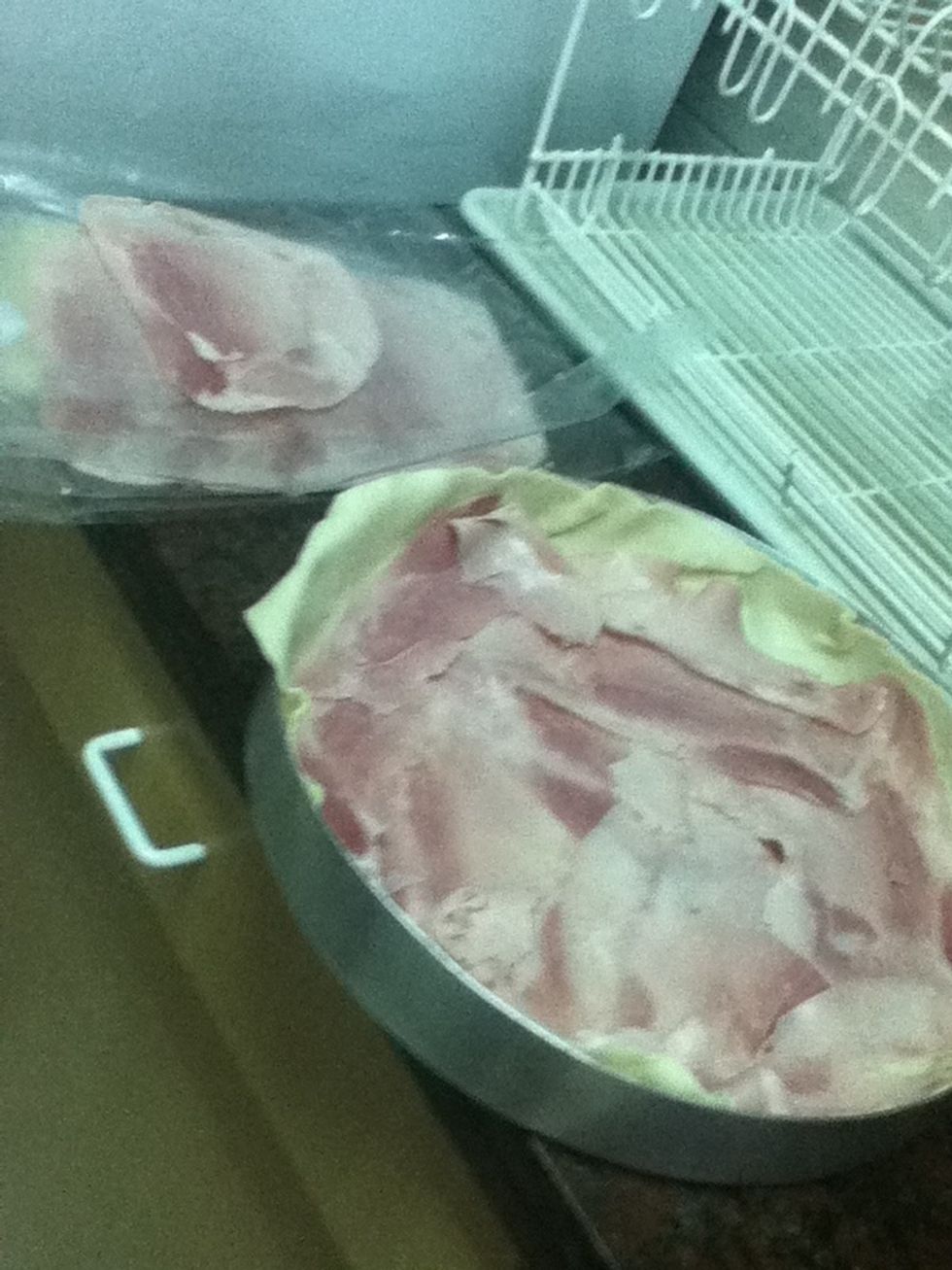 Start adding layers of ham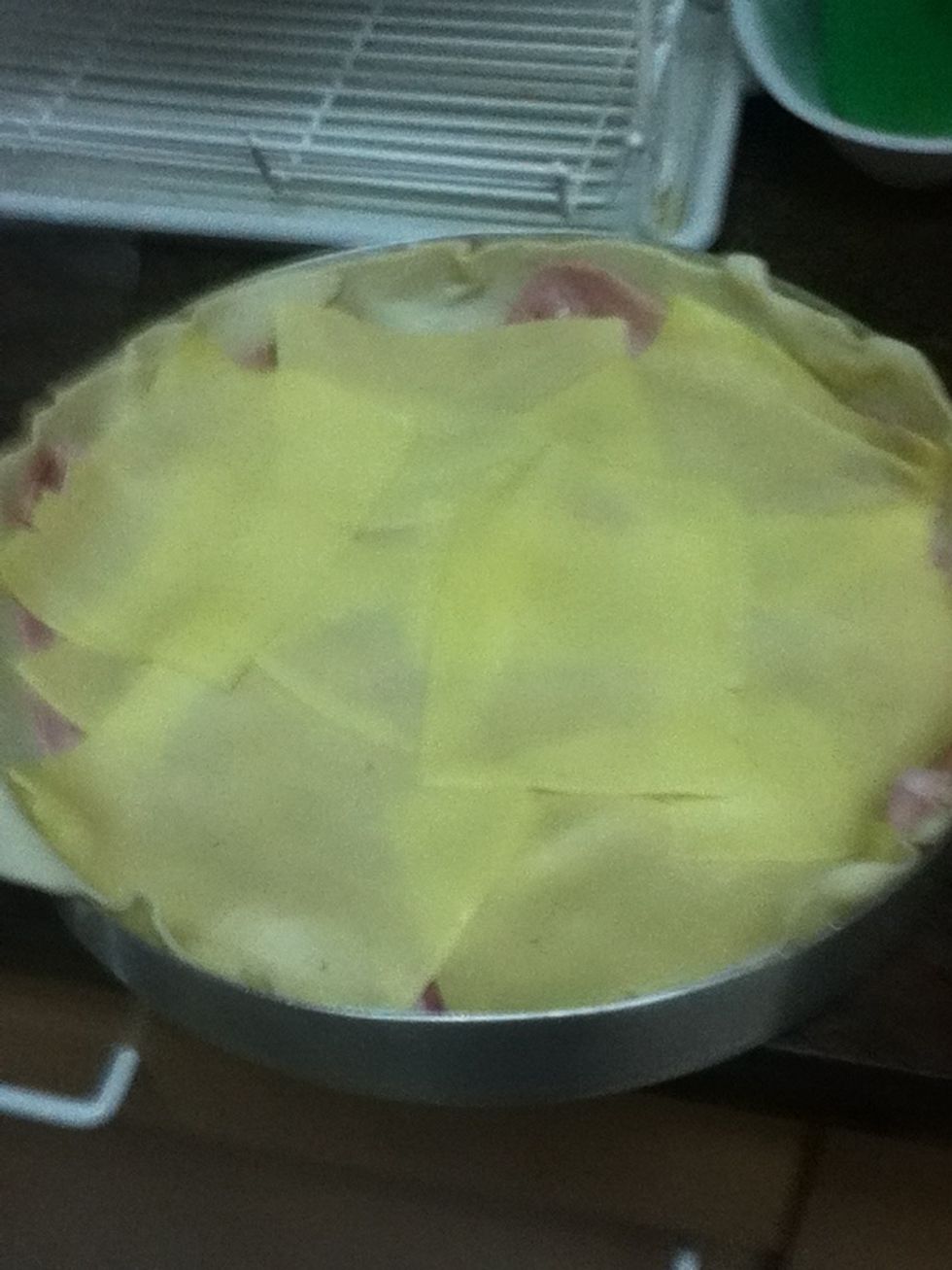 Layers of cheese (this is muzzarella)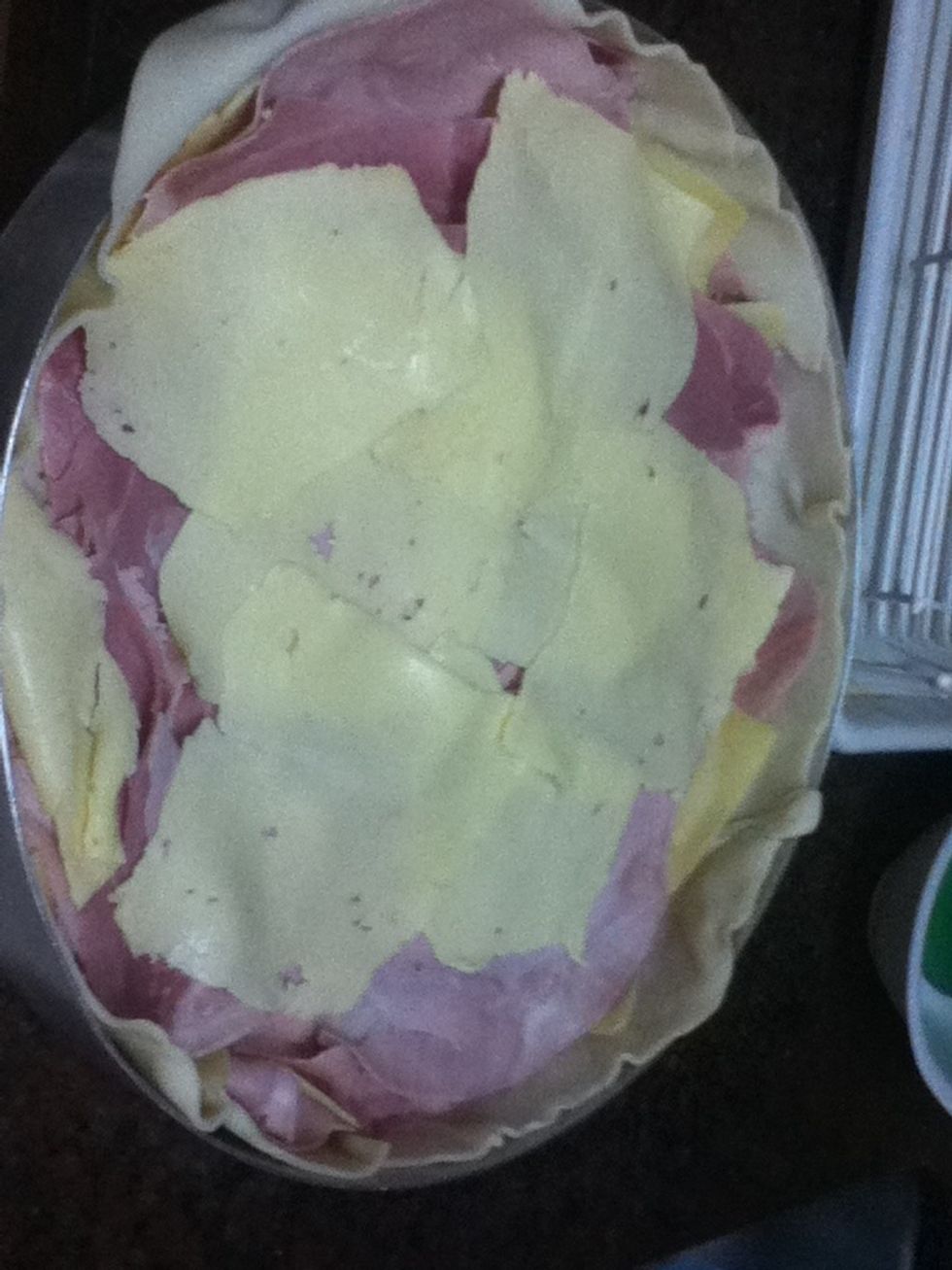 Add another layer of ham and here i put another type of cheese (called sandwich cheese) Here you can add anything you wish, some people add tomatoes, onions. But my family dont like it in the pie!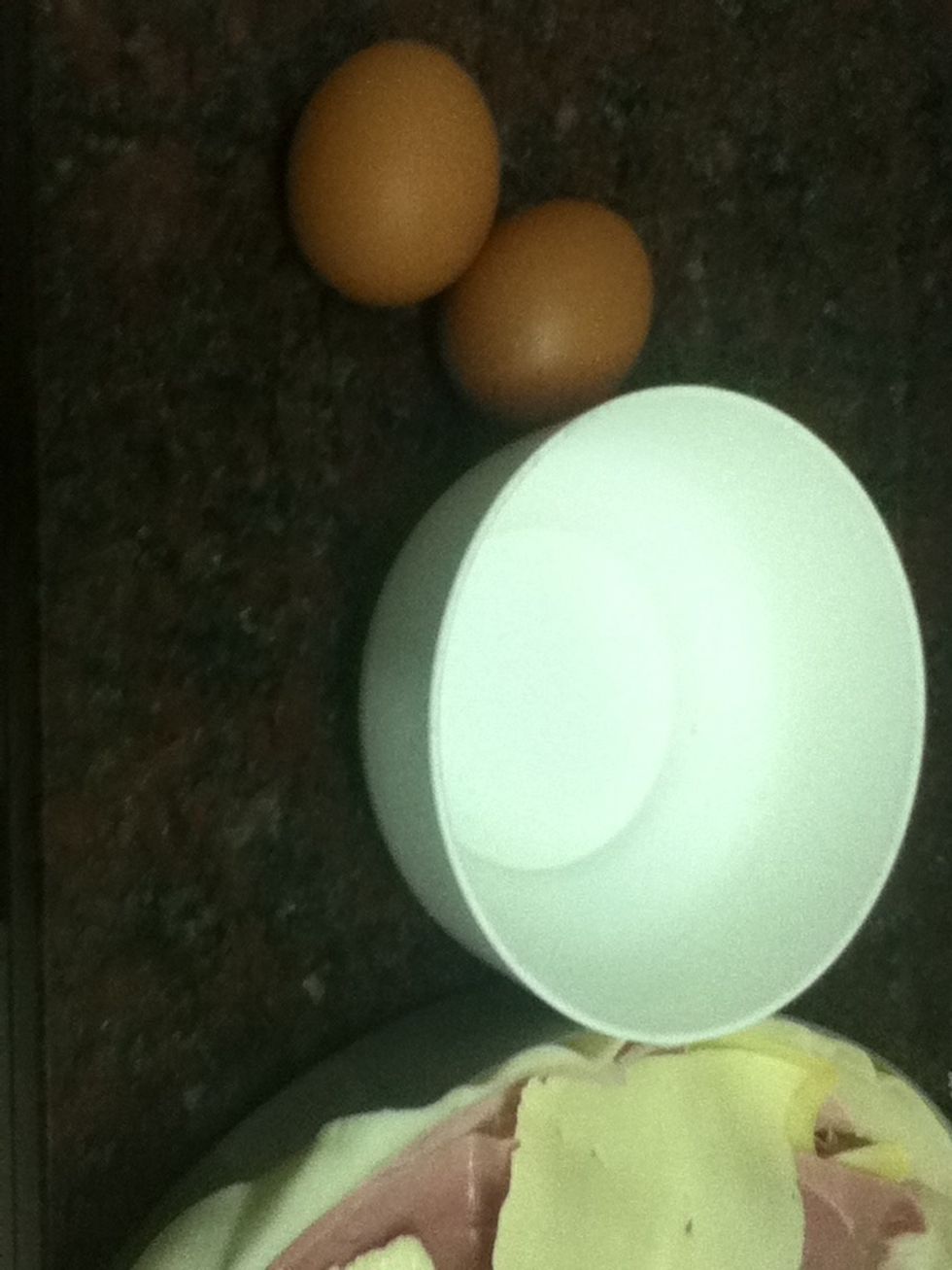 Break 2 eggs and start mixing them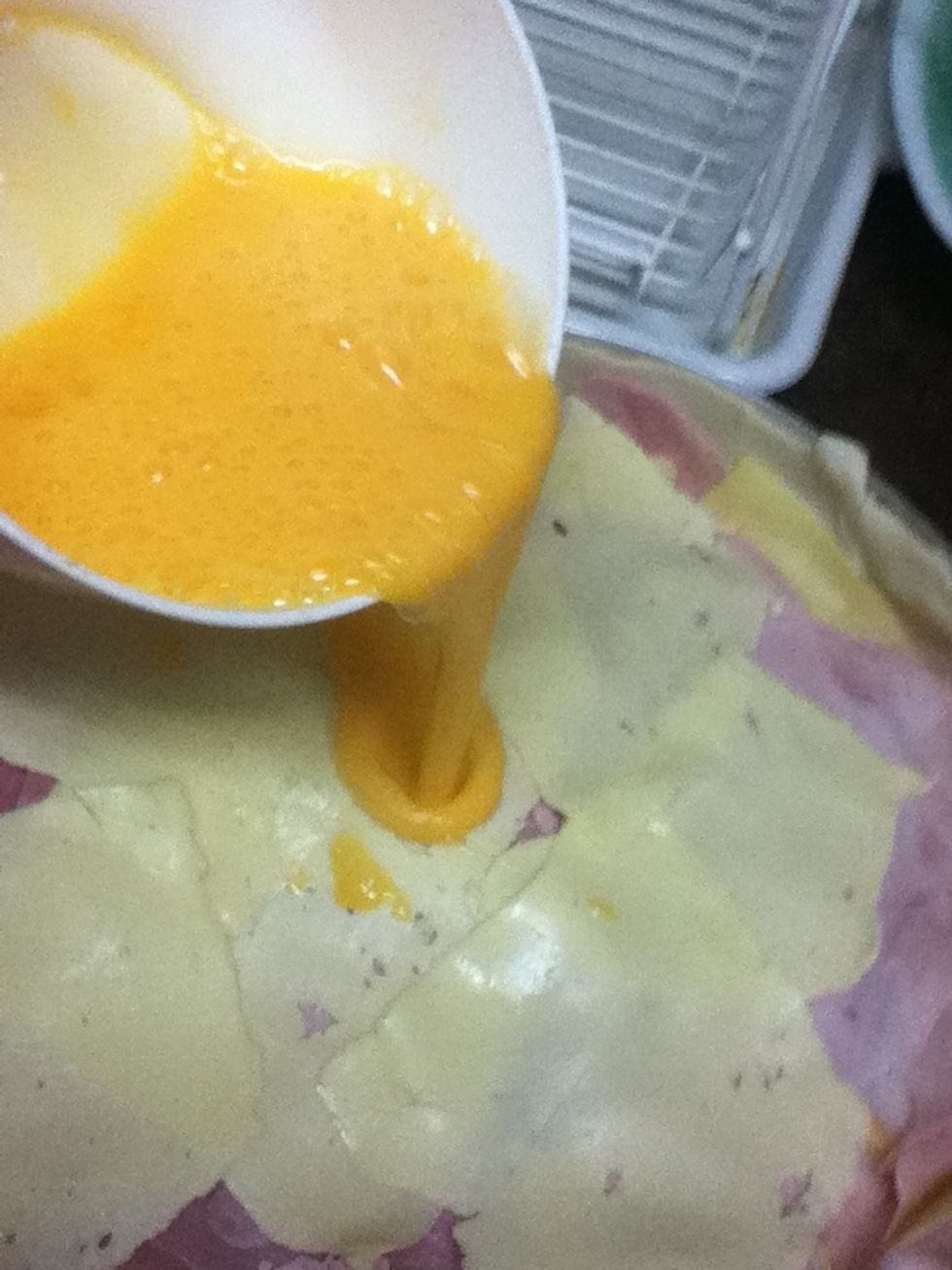 Pour it in the piee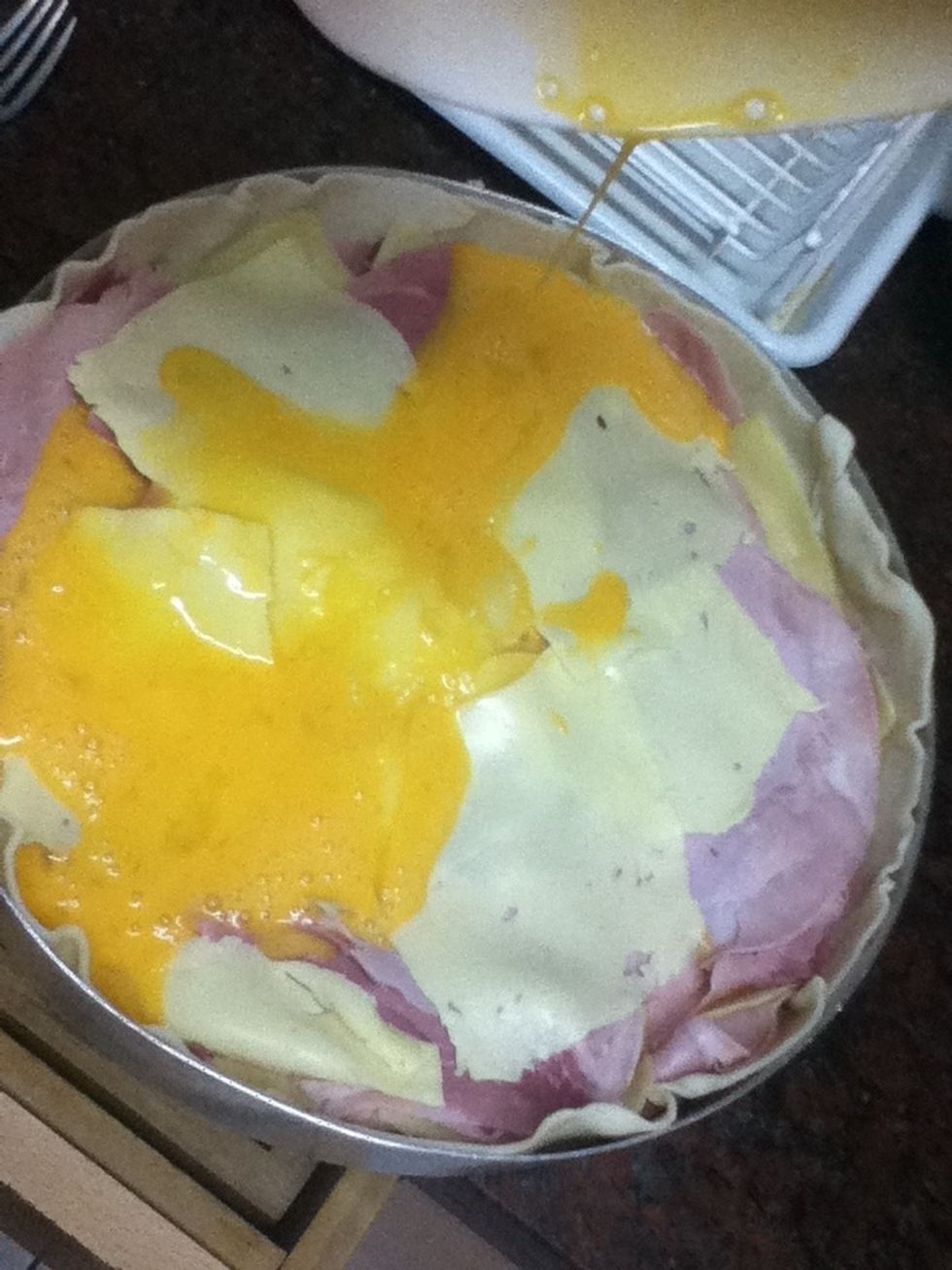 Spread it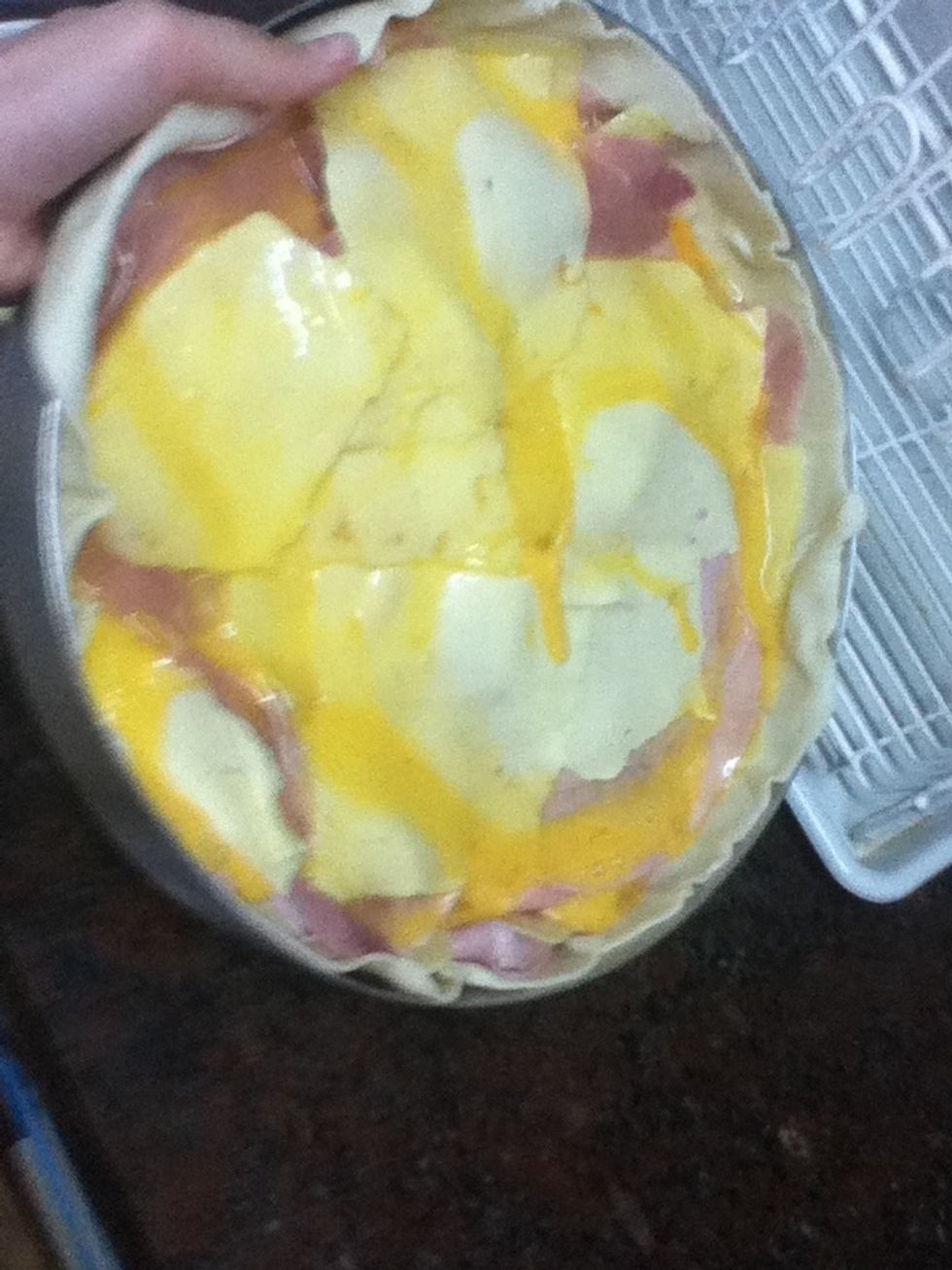 Spread all over the pie, so it have equal parts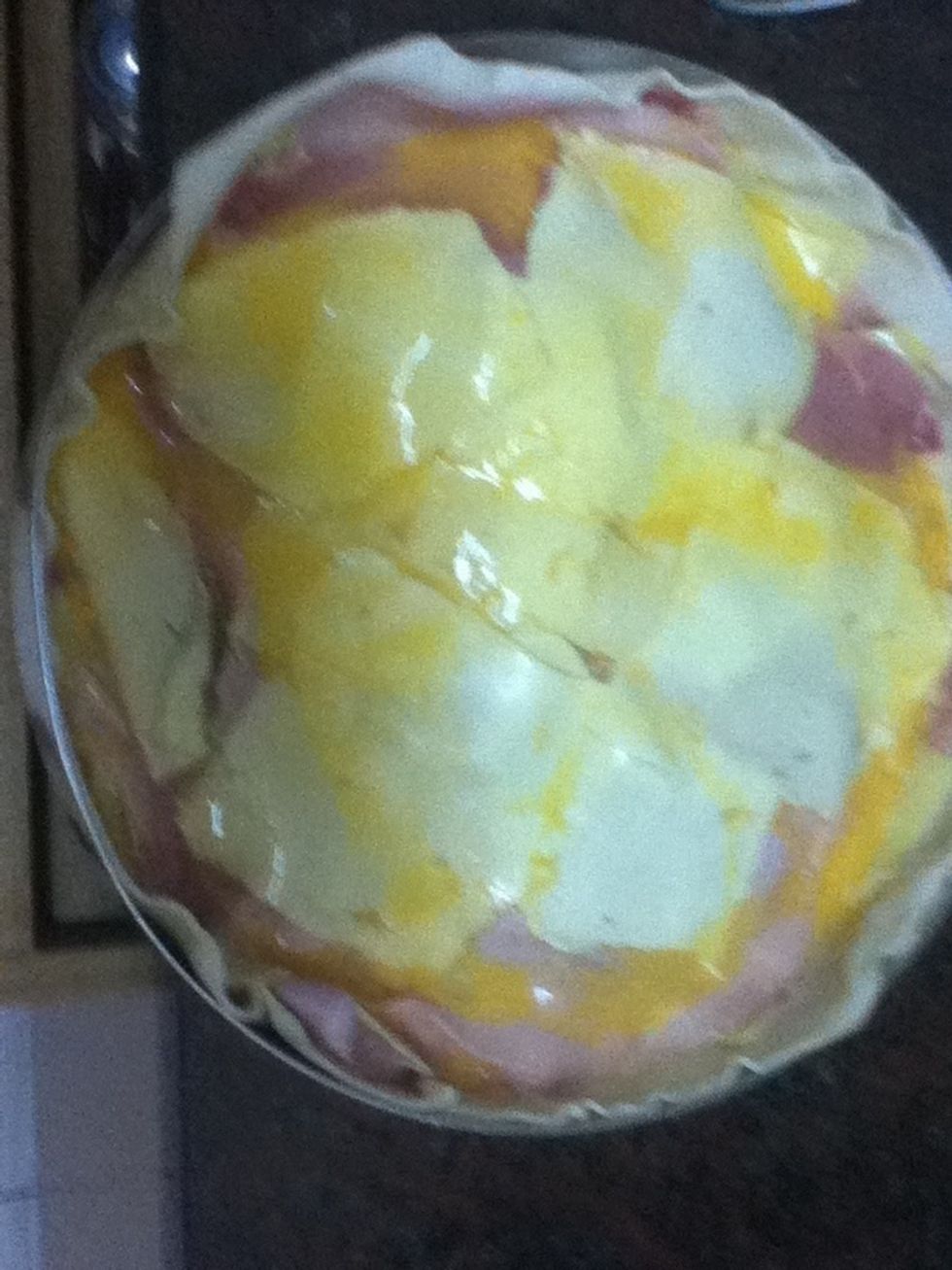 It looks like that haha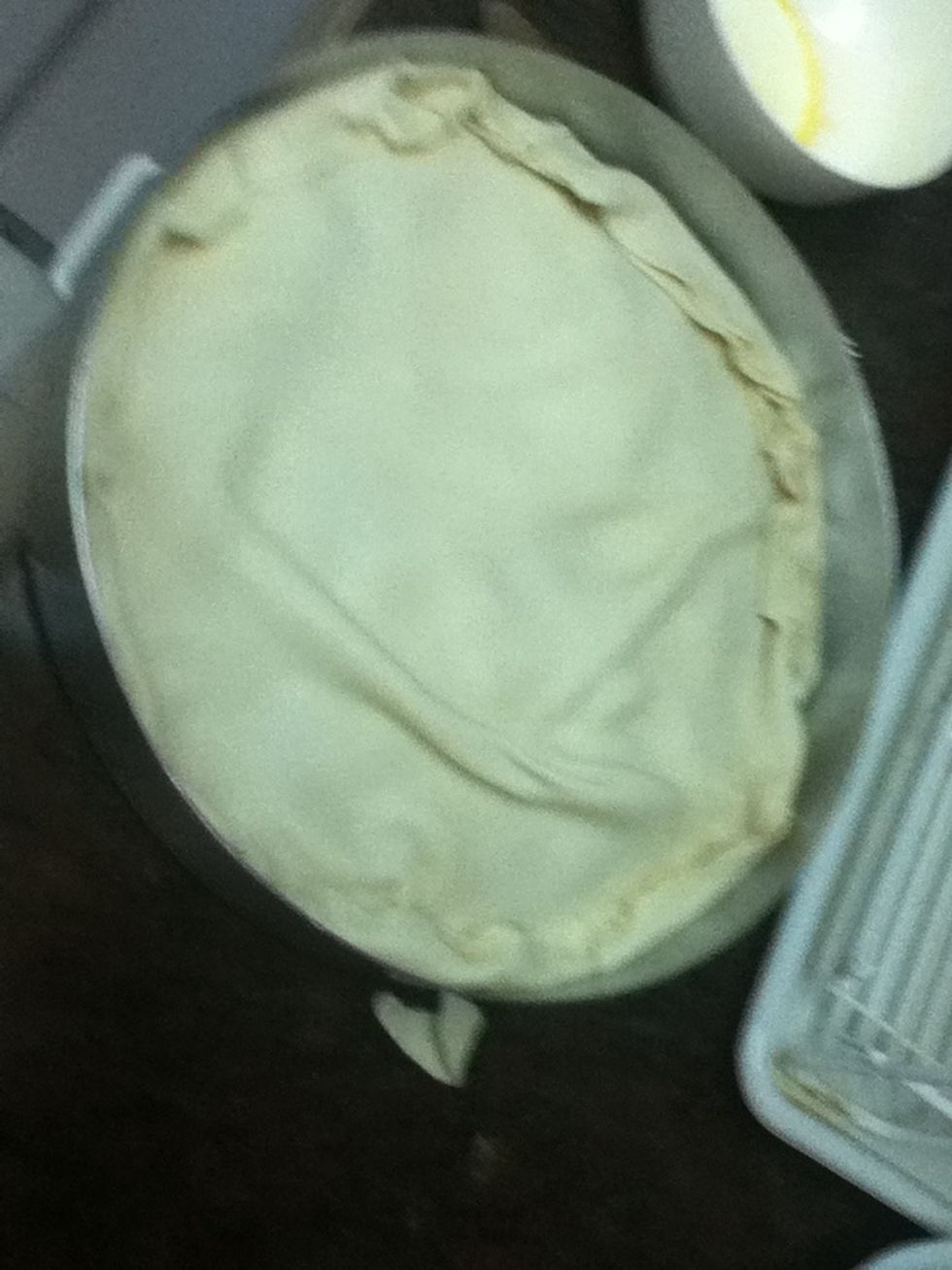 Put the other piecrust at the top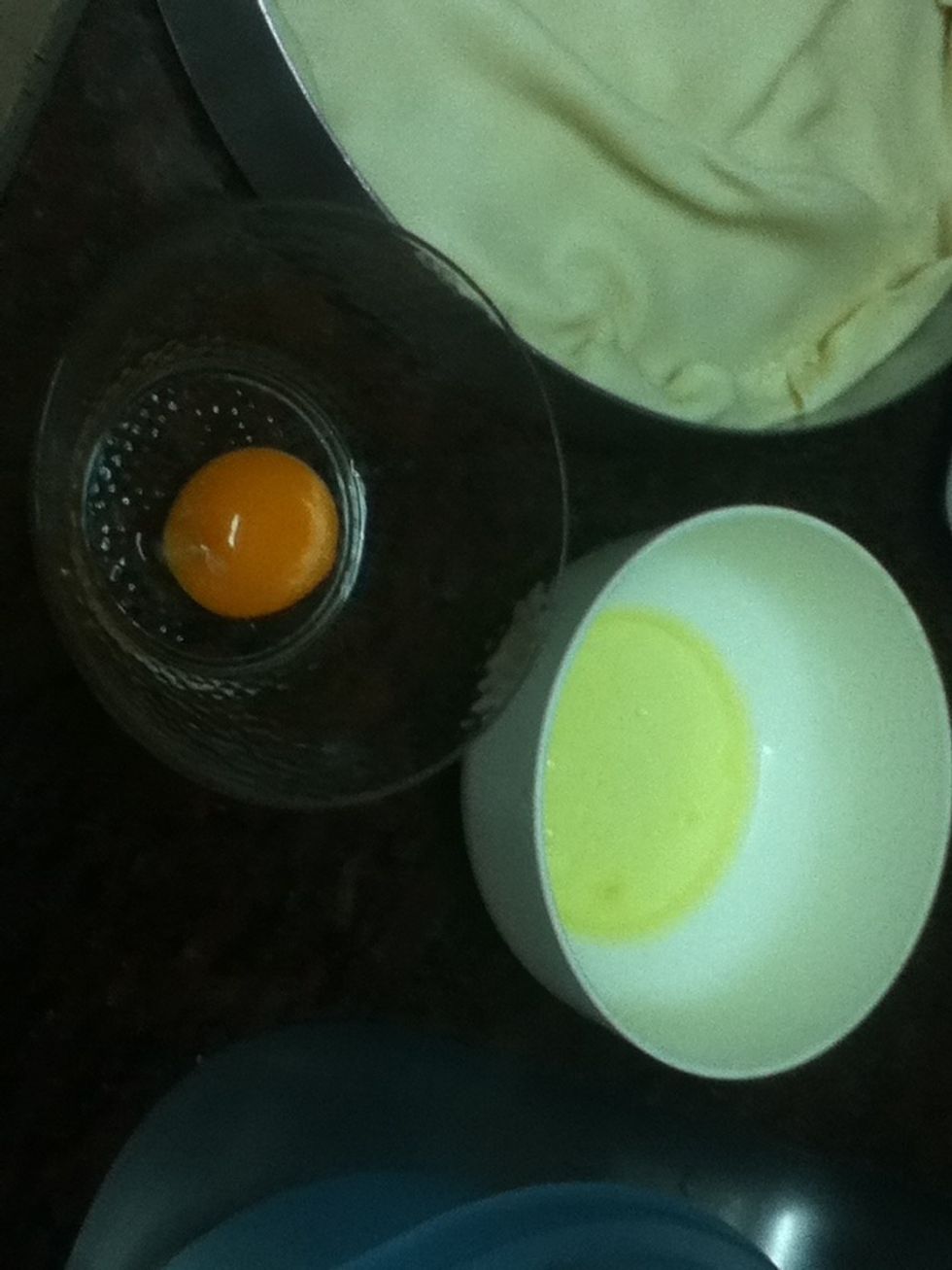 Separate an egg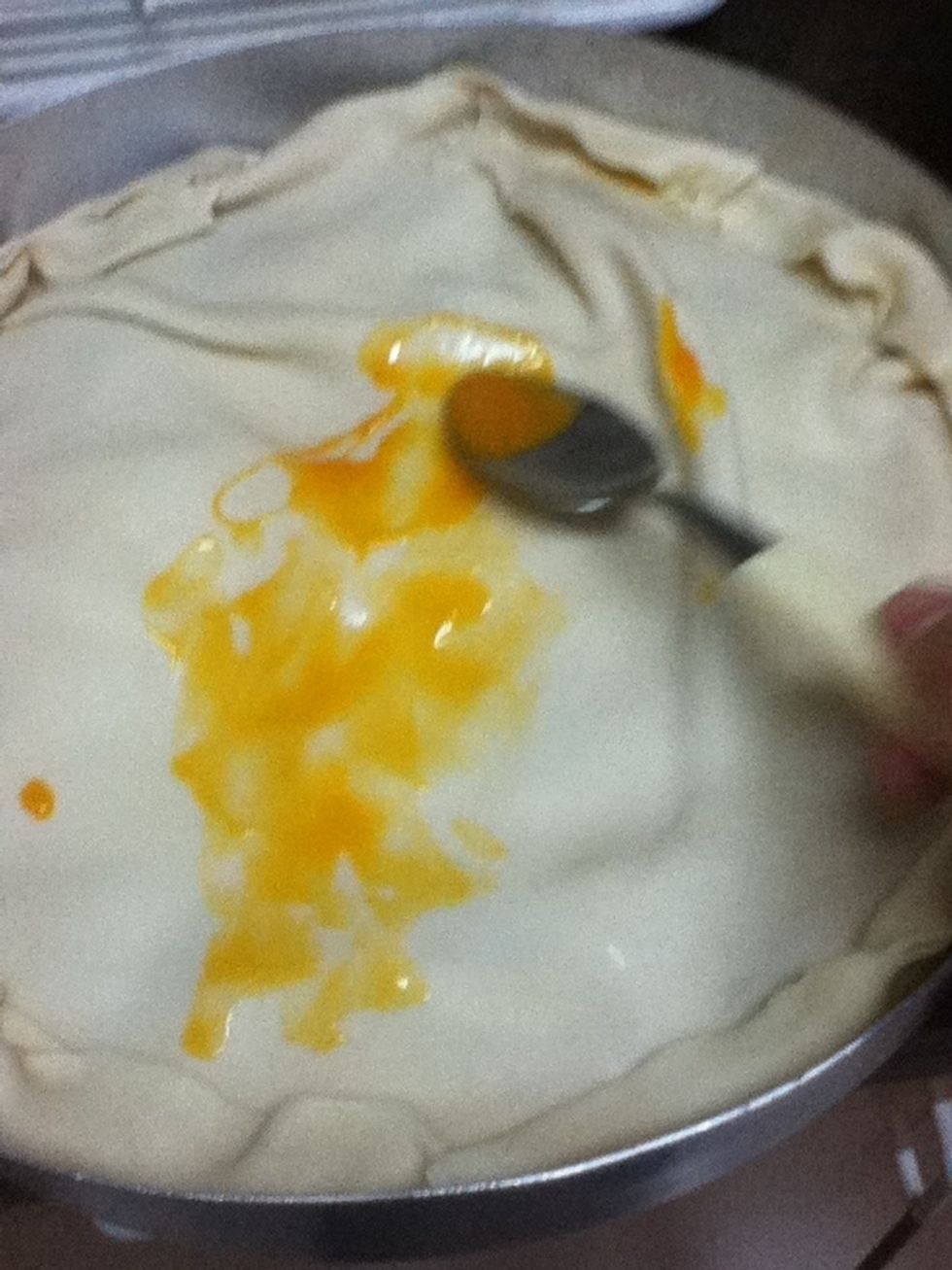 Here you will only need the egg yolk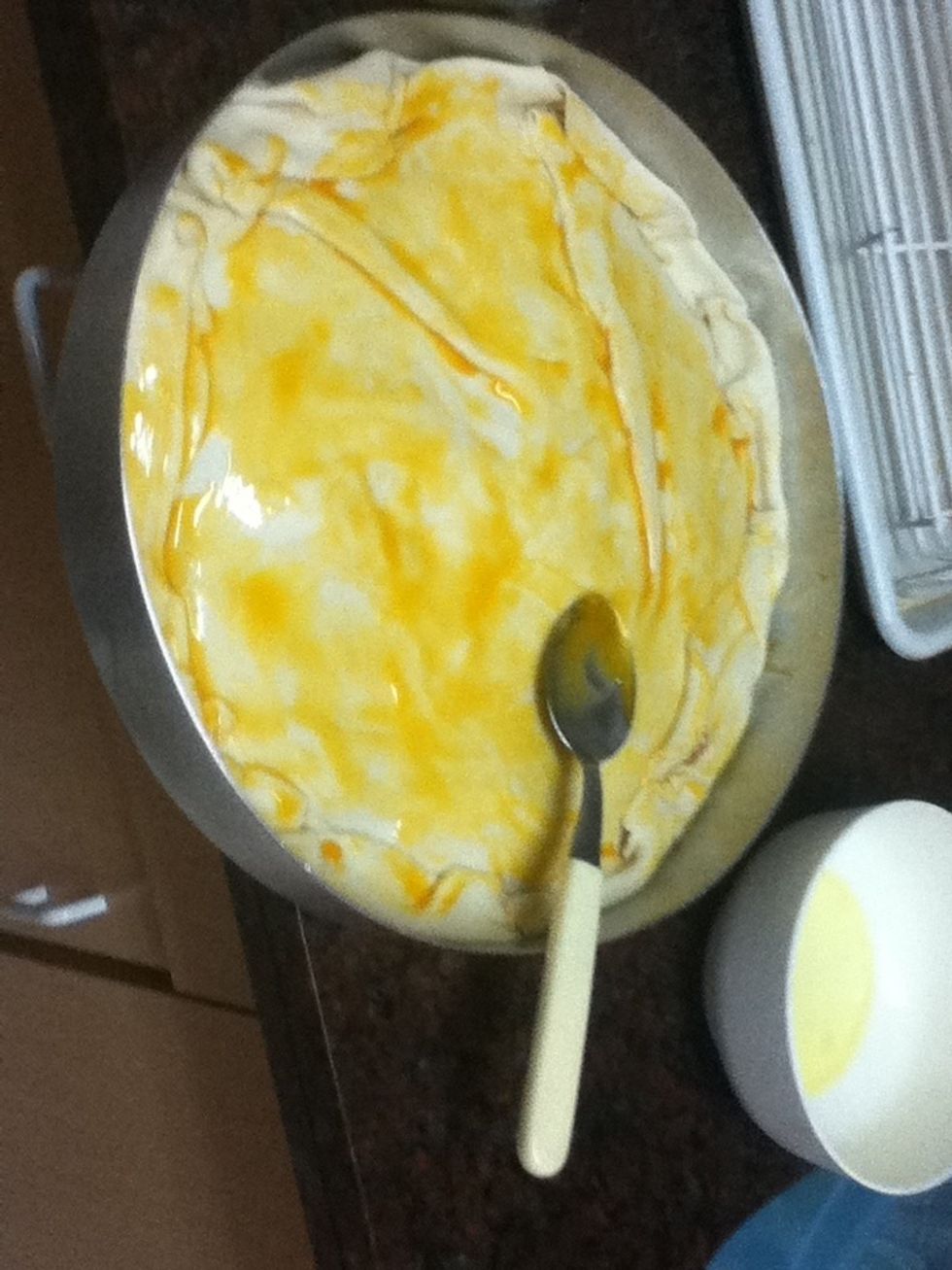 Pour it all over the top, i Am using a spoon to do iti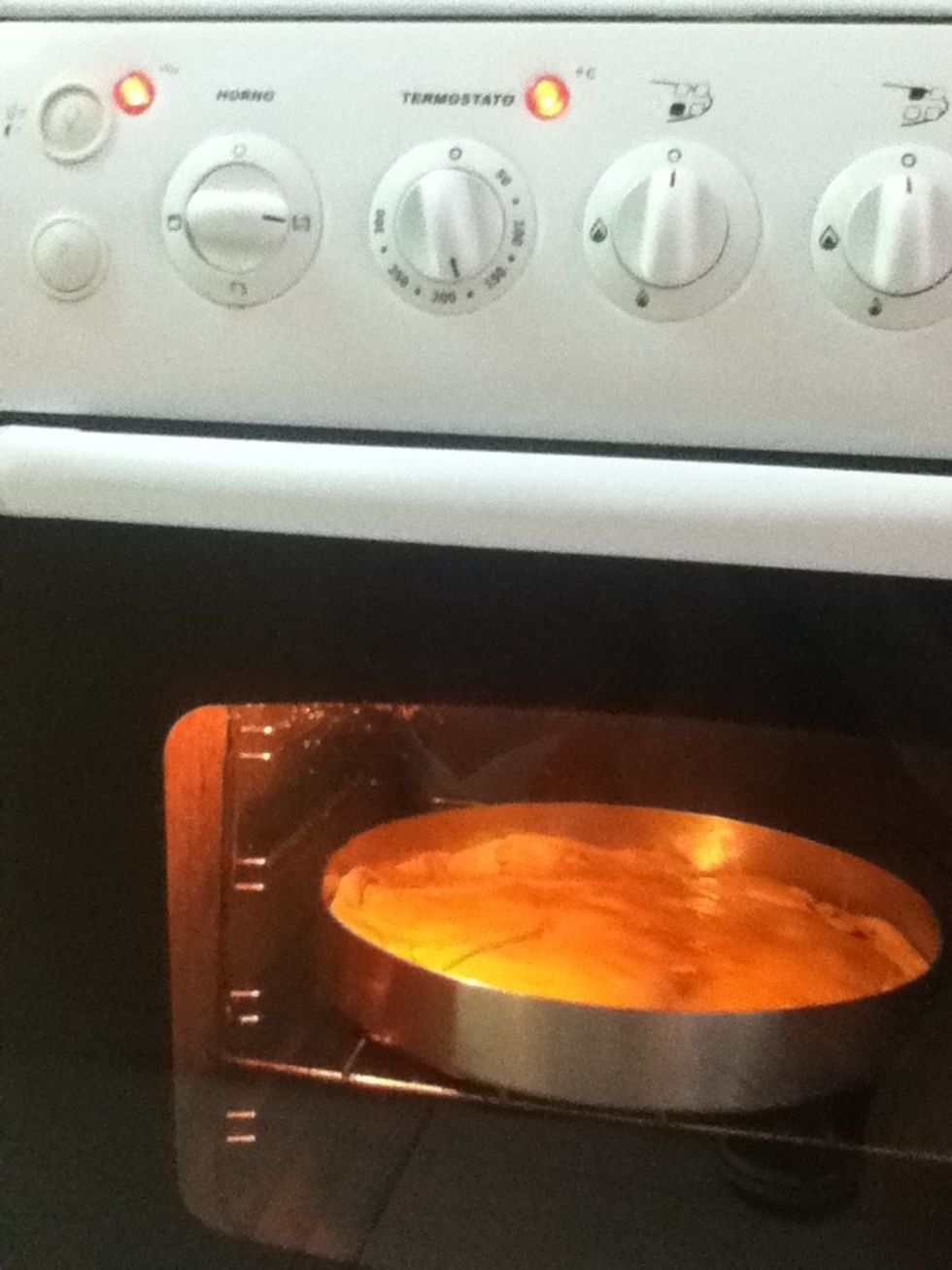 Put it to the oven for 30 minutes at a temperature of 190 celcius
The final look Leave it outside so it can cool and enjoy!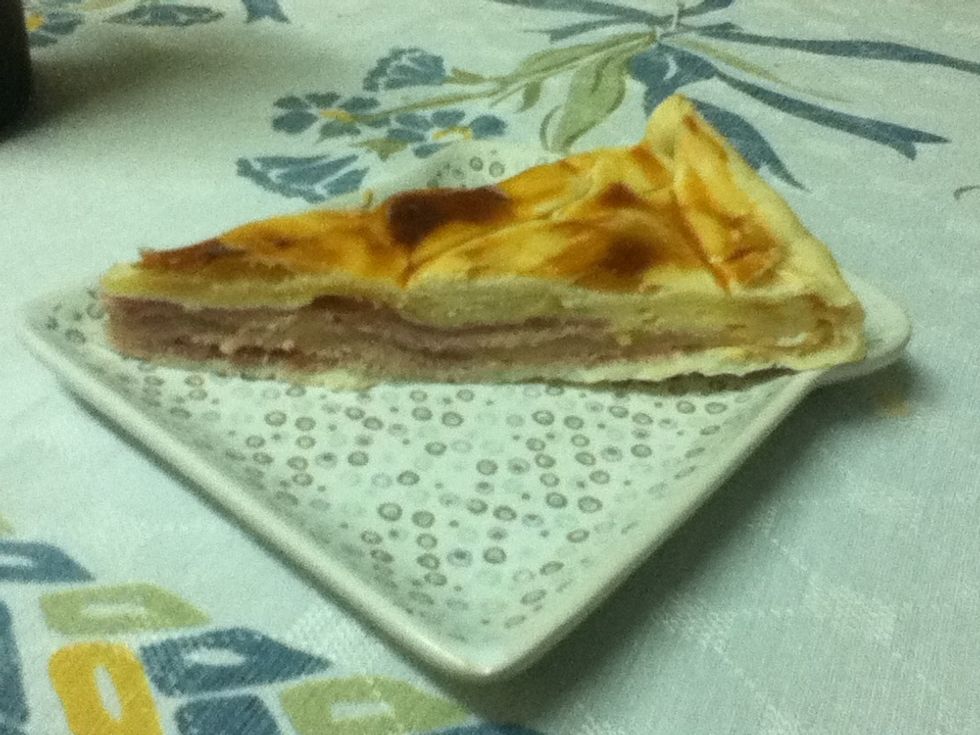 Here is a photo of a slicw of it It is really delicious!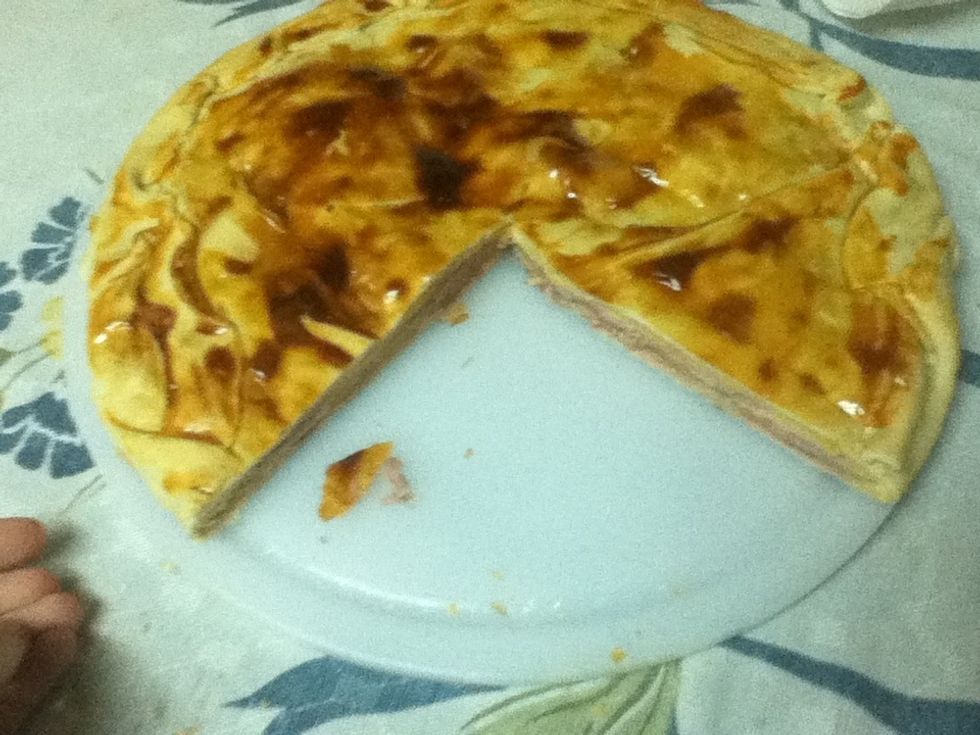 350.0g Ham
110.0g Muzzarella Cheese
100.0 Ther types of cheese (optional)
Others ingredients as you wish
3.0 Eggs
2.0 piecrust (top and base)