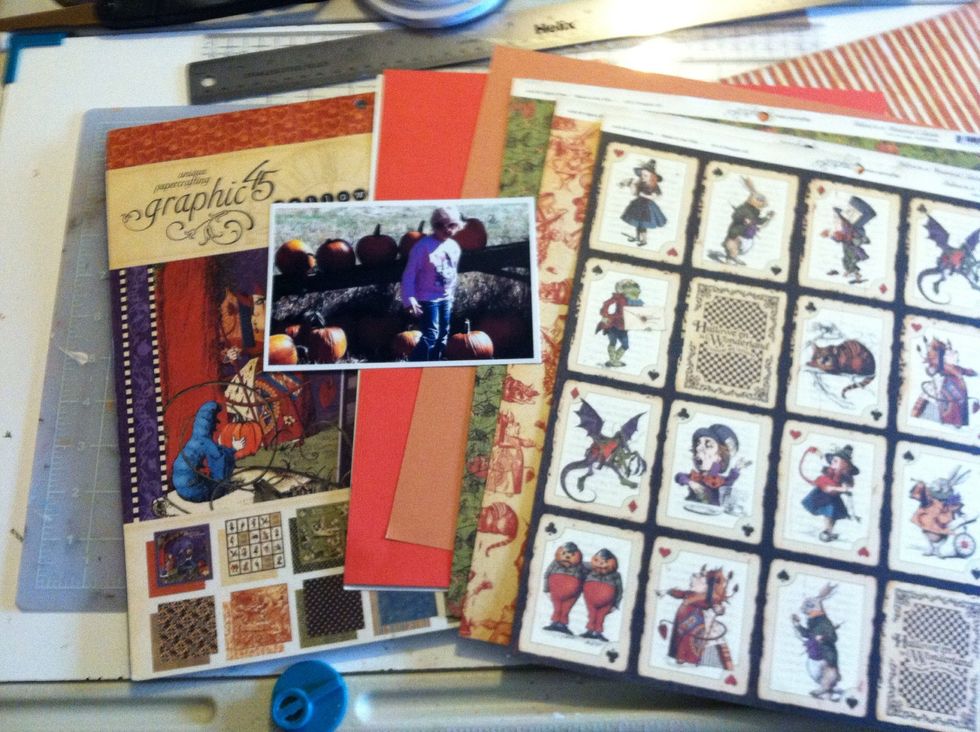 There's another contest on the Graphic 45 Facebook page so as I worked on my layout, I took photos. Here I'm choosing which paper and card stock to use with my pumpkin patch picture.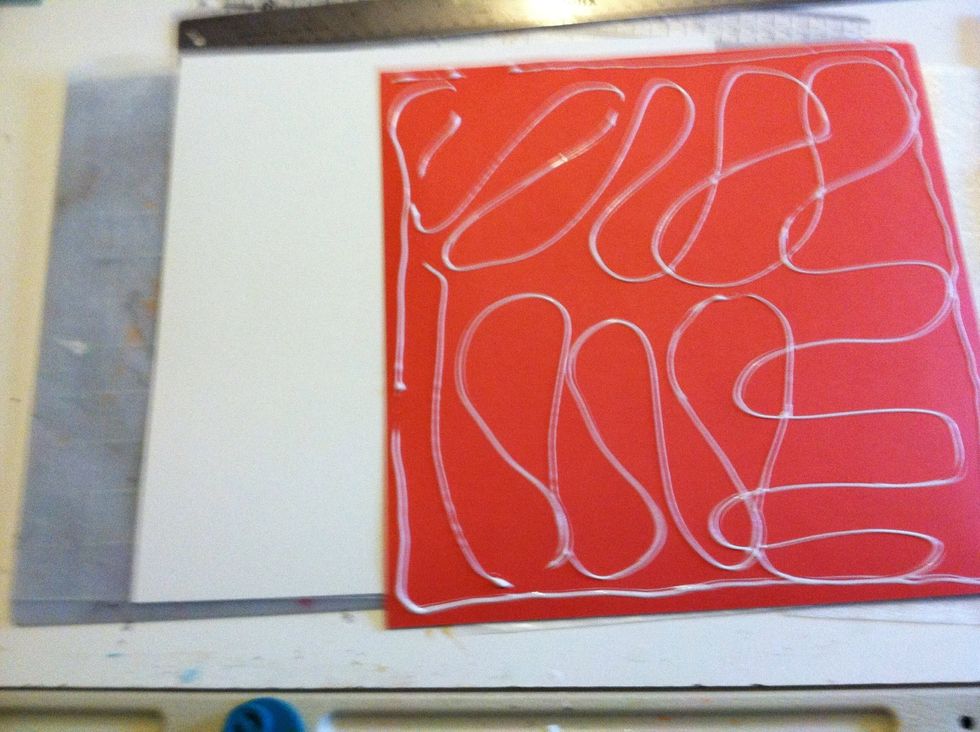 I used Aleene's Quick Dry Tacky Glue to affix my orange card stock to chipboard. I plan to display this in a frame before putting it into a scrapbook and it helps to have a sturdy foundation.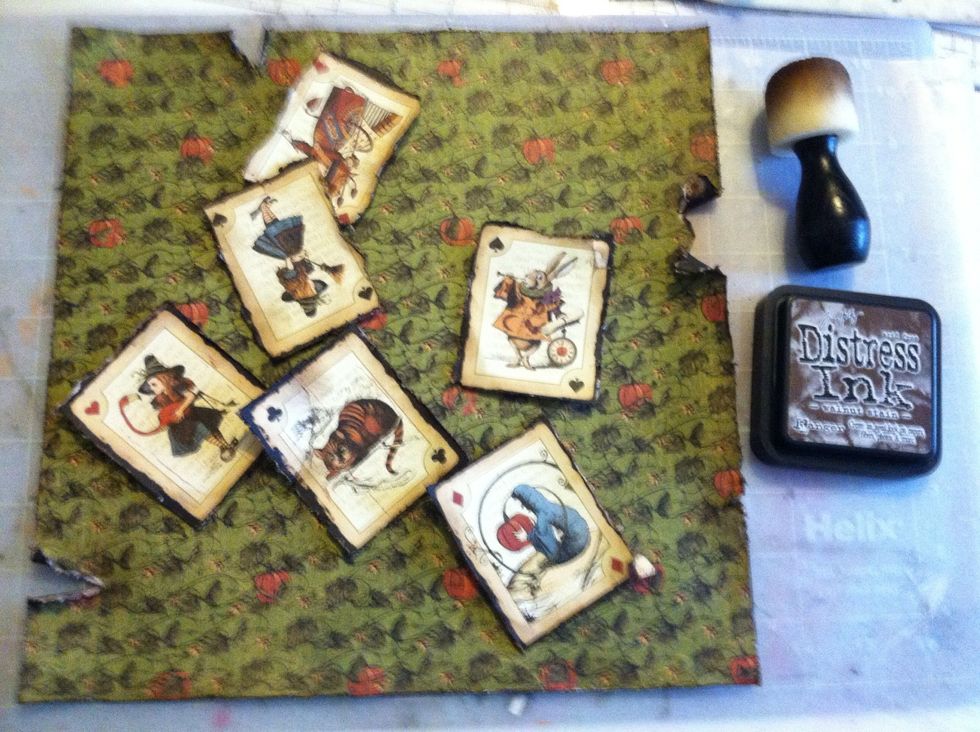 After I cut my pattern paper to 11x11, I used a distress tool to rough up the cut edge. Then I inked the edges with Walnut Stain Ink. This same ink was used on all paper used in the layout.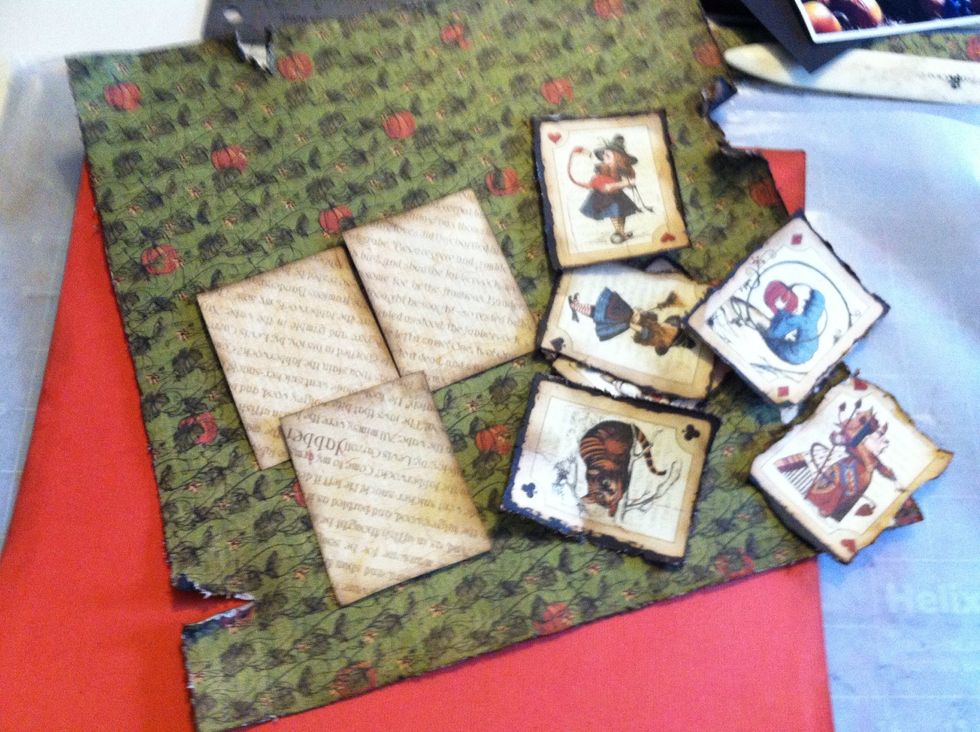 After seeing my distressed sheet on top of the orange card stock, I decided to put pattern paper under the torn parts of the paper. I cut pieces to fit and inked the edges.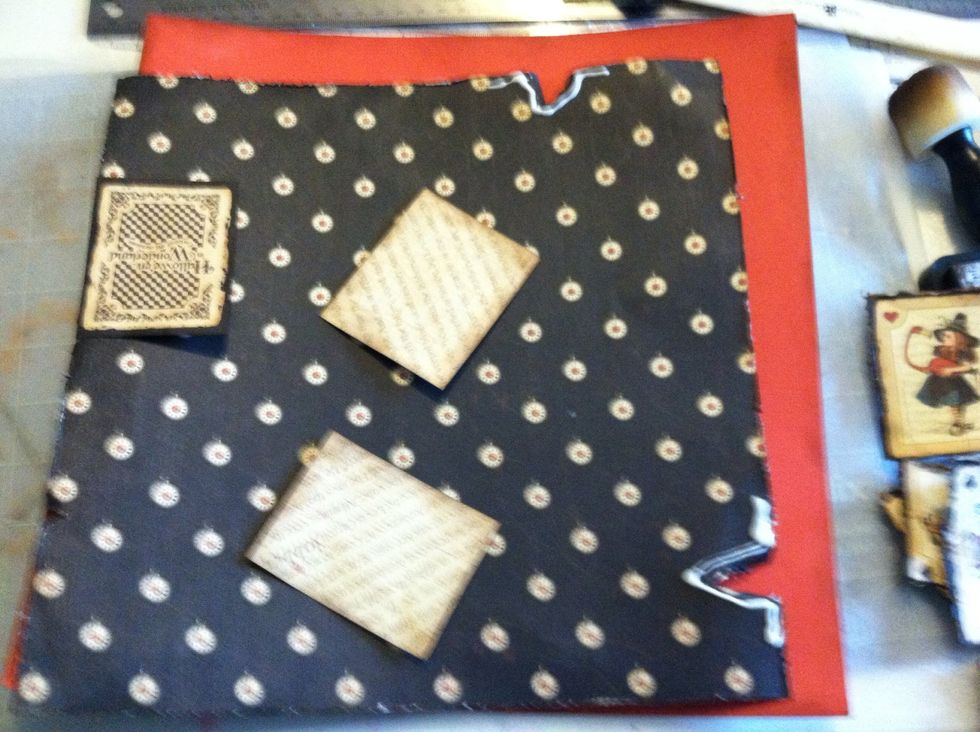 I put glue around the torn edge from the back side and put the smaller pieces over the tears.
While choosing flowers to use I discovered there weren't enough that matched. I used my orange permanent marker to color white roses orange. (A trick I learned from Alice in Wonderland)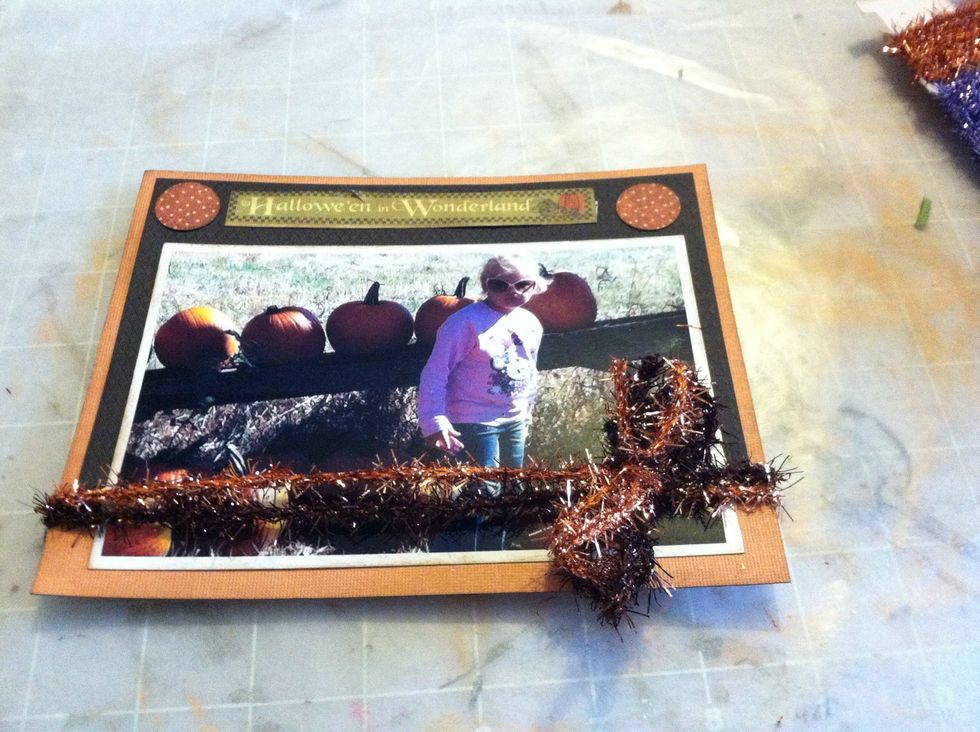 I used black and light orange card stock to mat the photo. Then I added pieces from the cut apart page of the collection. I tied two colors of tinsel twine around the bottom of the photo.
Small strips from another cut apart page were glued to the layout to divide the page.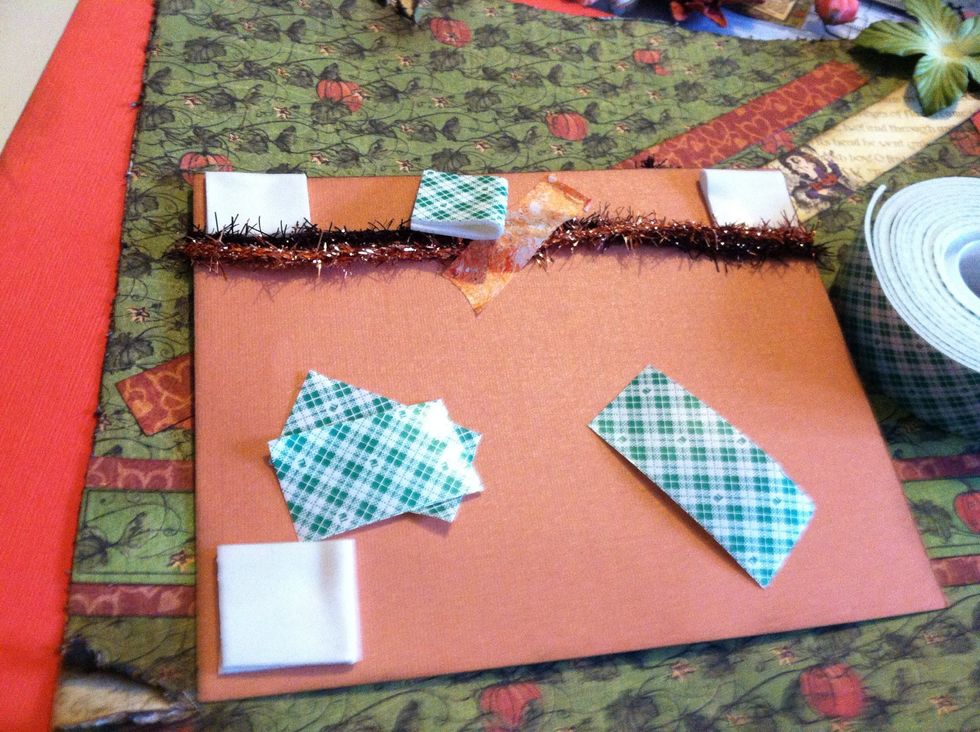 Since the tinsel twine on the back of the photo mat kept it from laying flat, I used foam mounting tape folded in half to lift it up. I actually used 2 layers of this tape to get it to lay right.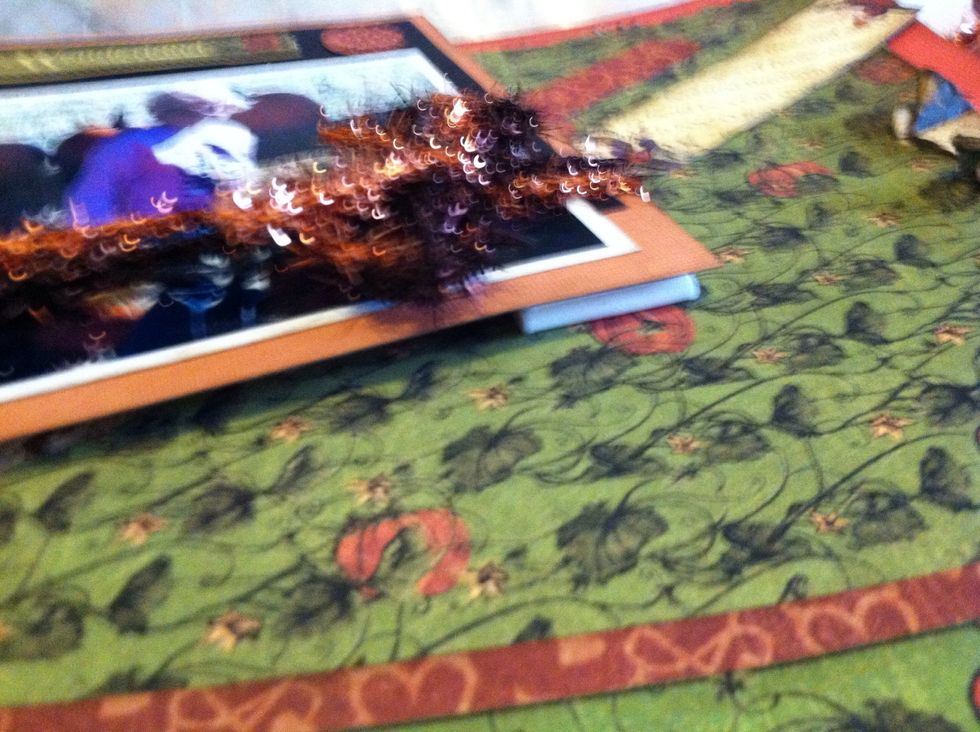 Here you see the challenge I've gotten myself into: How will I ever cover up all of that white tape?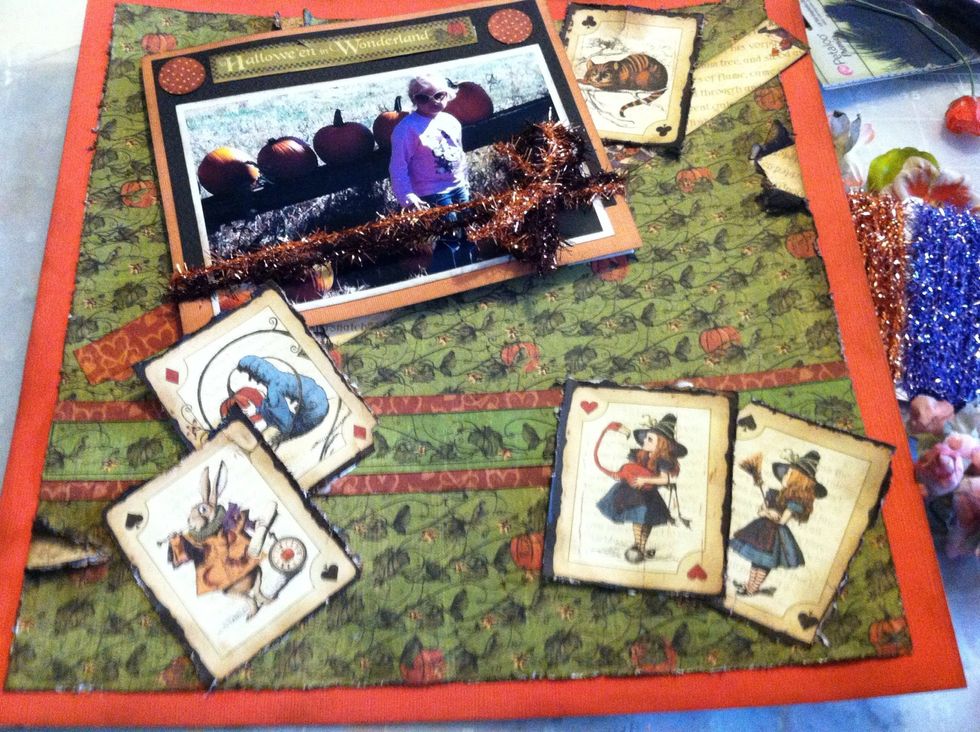 On the lower right side I put a corner of one of the playing cards over the photo mat to hide the tape. Then I affixed the other playing cards just as I originally planned.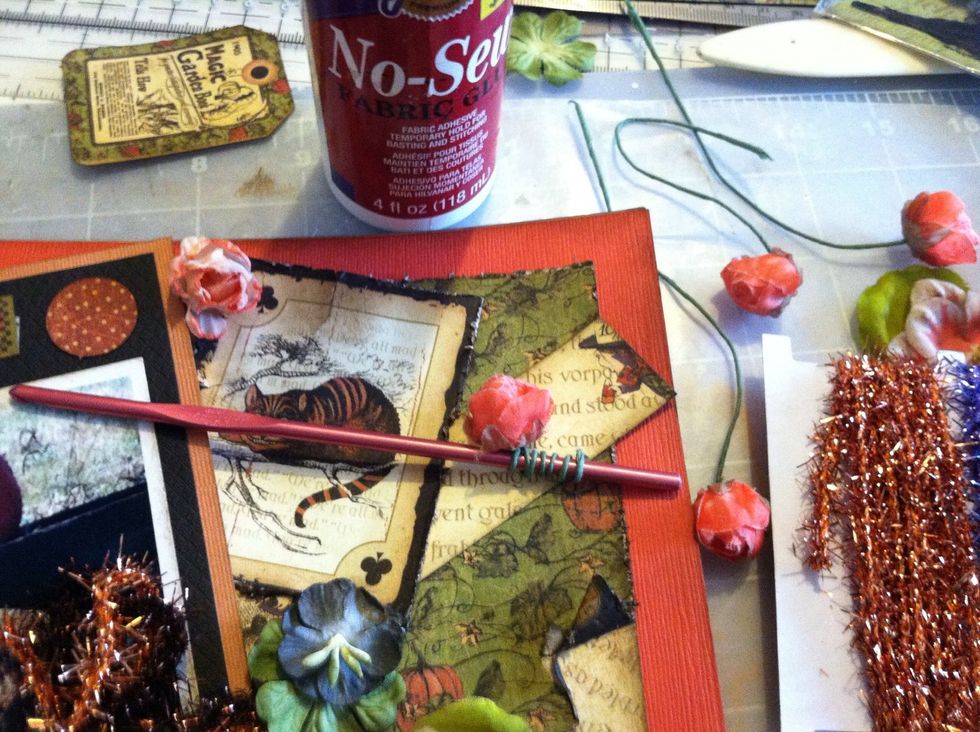 While thinking about flower placement, I wound the wire flower stems around a crochet hook in a cute coil.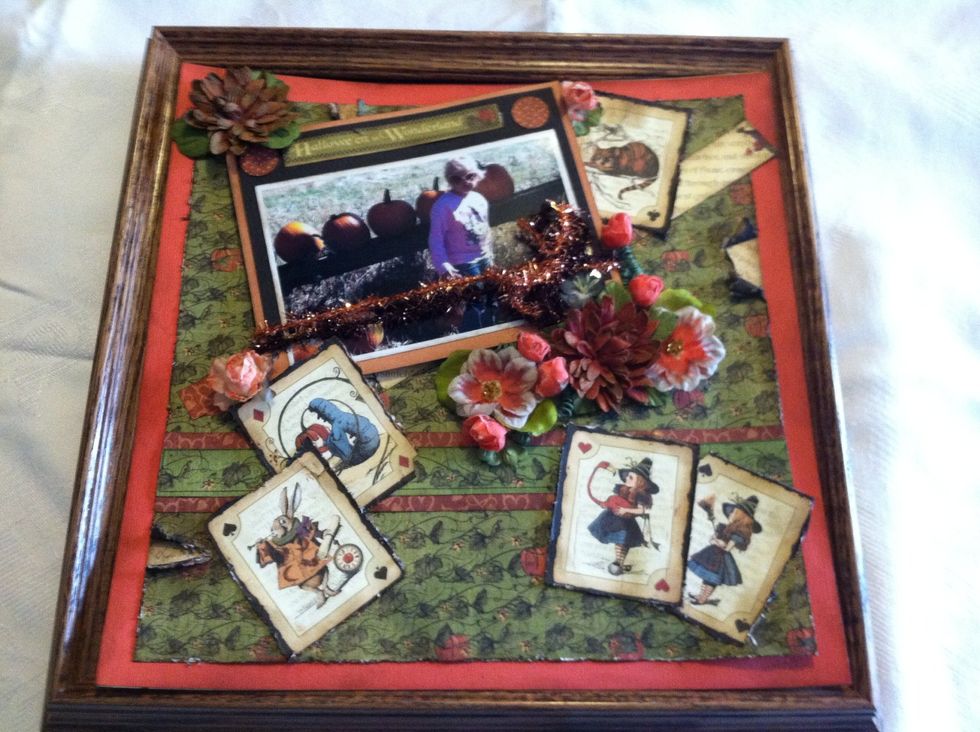 Here is the finished layout. Wish me luck!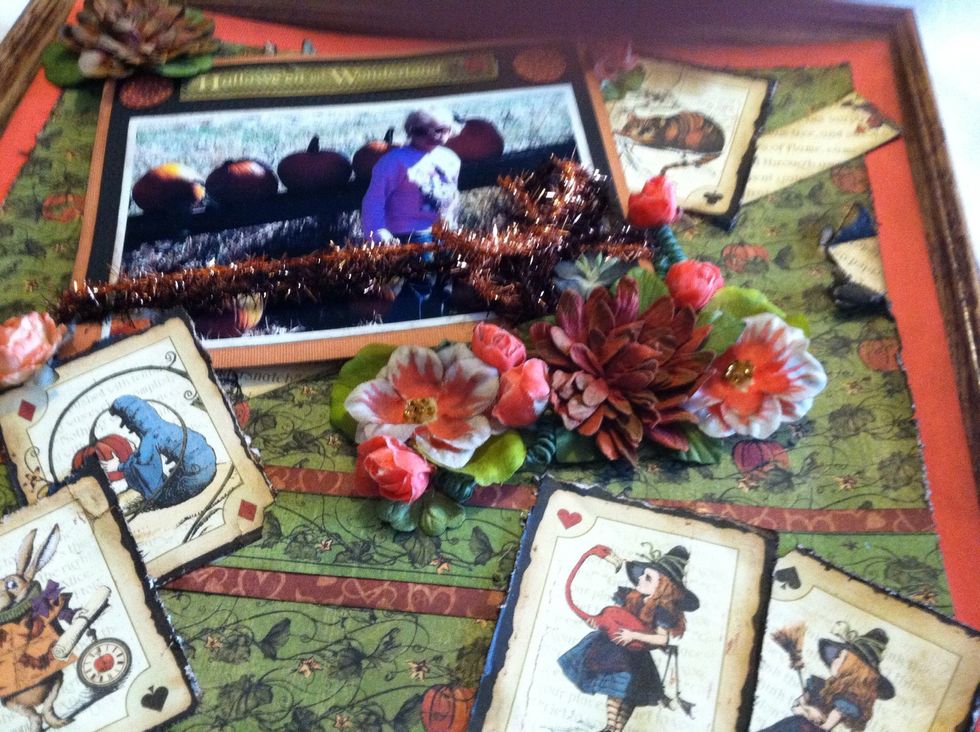 Close up of the final floral arrangement.
Graphic 45 Halloween in Wonderland 12x12 paper
Bazzill card stock
Petaloo Flowers
Darice Flowers
Ranger Tim Holtz Distress Ink Walnut Stain
3M Foam Mounting Tape
Aleene's No-Sew and Quick Dry Glues
Tim Holtz Idea-ology Tinsel Twine