whisk the egg yolks with sugar
In a pan, put the milk and the cream together on high heat until you see the first bubbles.
Put the milky mix into the egg mixutre. Mix it well then add few drops of red food coloring, then 1 to 2 drops of yellow coloring.
put the cream in small ramekins
put into oven at 200°F for 1 hour to 1 hour 30 minutes, depending of the power of your oven. To know if it's cooked, shake it a bit, the borders have to be firm and the inside has to be a bit liquidy
take it off from the oven and let it cool in the fridge for at least 4 hours
before serving, spinkle brown sugar on the cream and burn it with a cooking torch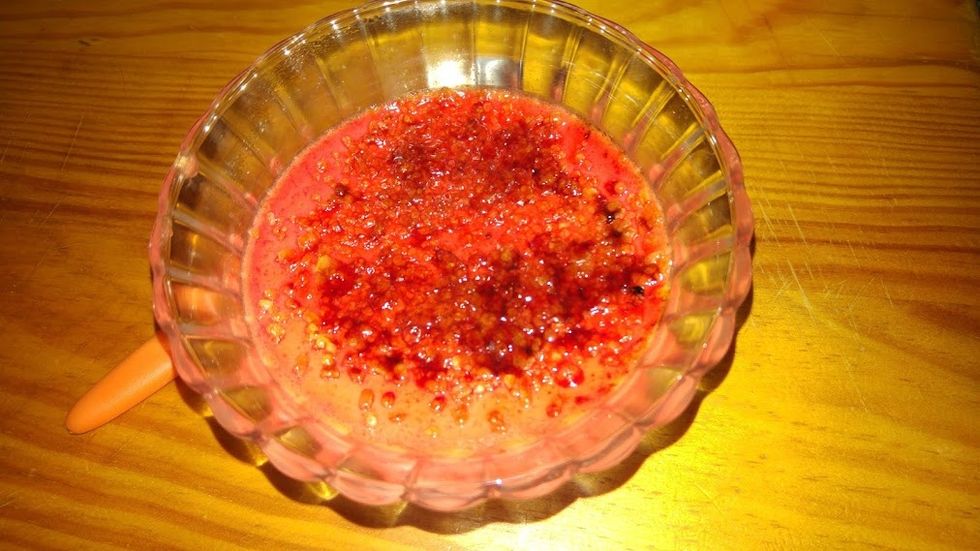 then you have you're disgusting but delicious creme brulee !!!
5.0 egg yolks
4.0oz sugar
1/2c milk
1/2c heavy cream
1.0tsp vanilla extract
1.0Tbsp brown sugar
food coloring