Turn your fabric upside down (pretty side down). Pin back about 1/4" (or 1/2") of fabric on both ends.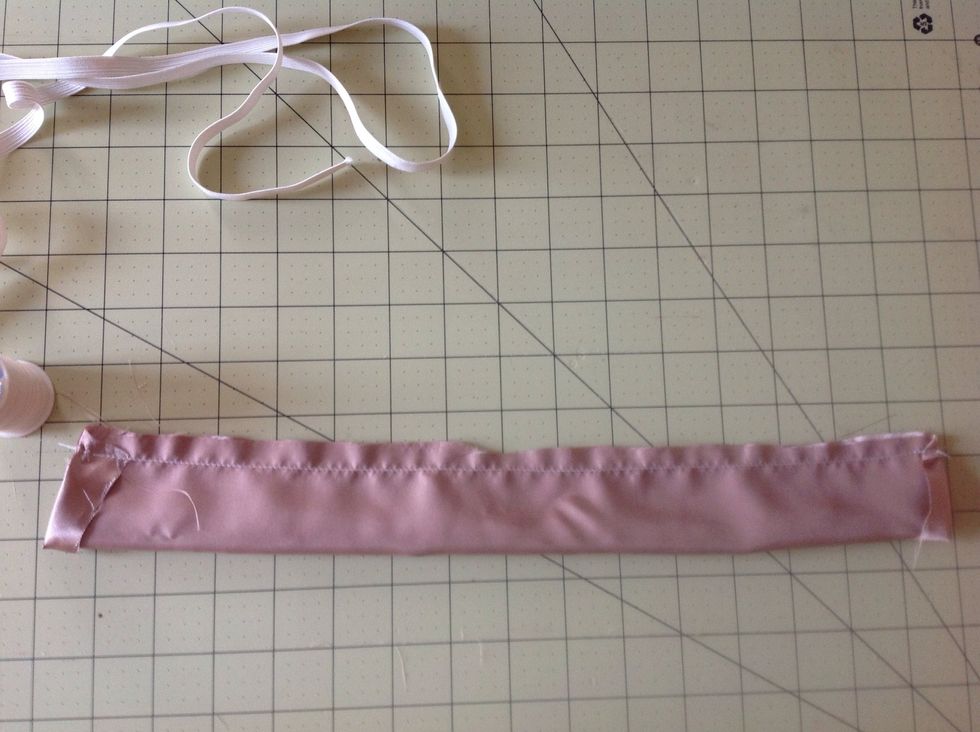 Fold your fabric in half lengthwise ("right" or pretty sides together). Keep you ends pinned back. Machine (or hand) sew a straight line all along the edge. Mine is about 1/2" from the edge.
Sorry about the previous photo. I took it while I was making the scrunchie and didn't realize you can see little.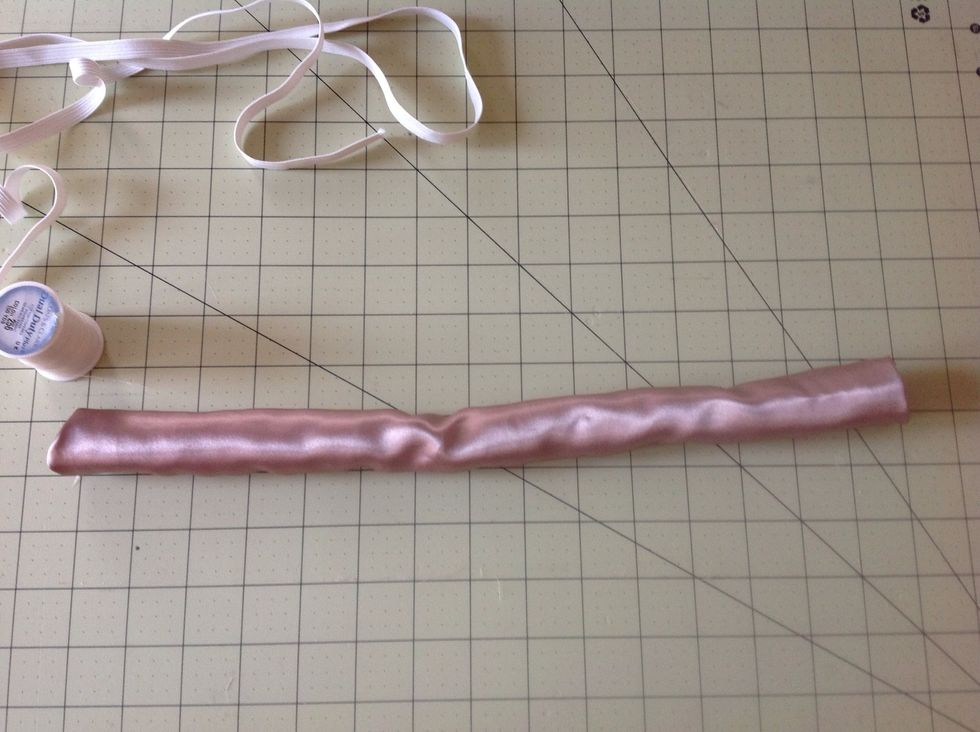 Turn your fabric inside out. It will now look like a tube.
Pin your safety pin to the end of your elastic. You are going to feed it through your fabric tube. Be sure to hold on to the end while you are feeding.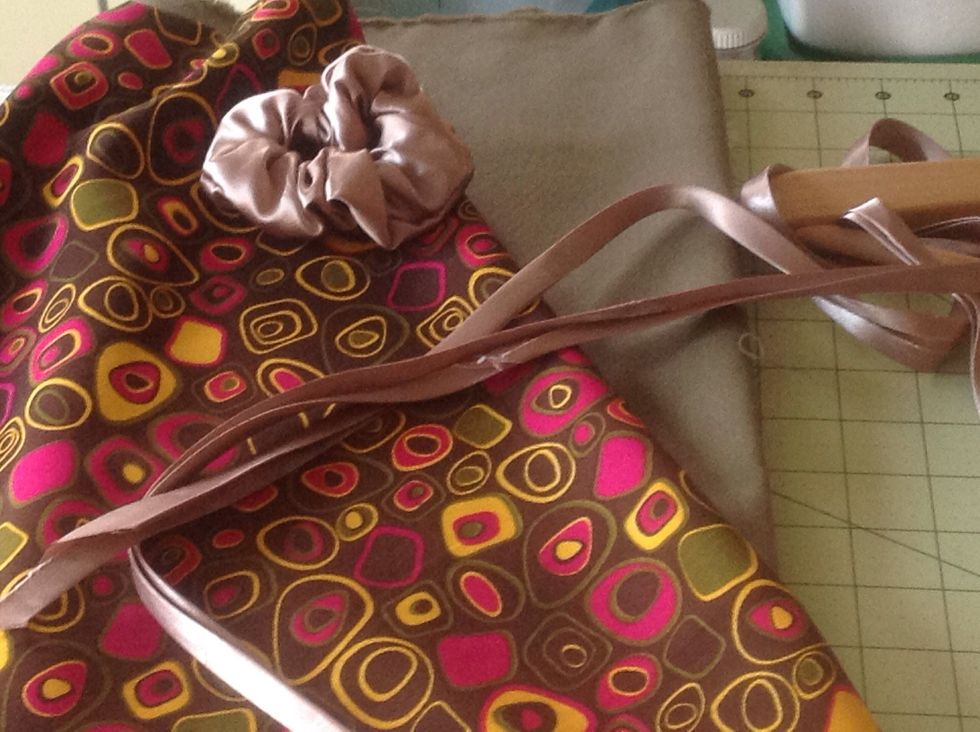 My coordinated soon-to-be outfit. Slim pants=solid color. Print=very blousy, long tank. Long silky strand=neck and arm bands on blouse. It's fun to have coordinating accessories. Good luck!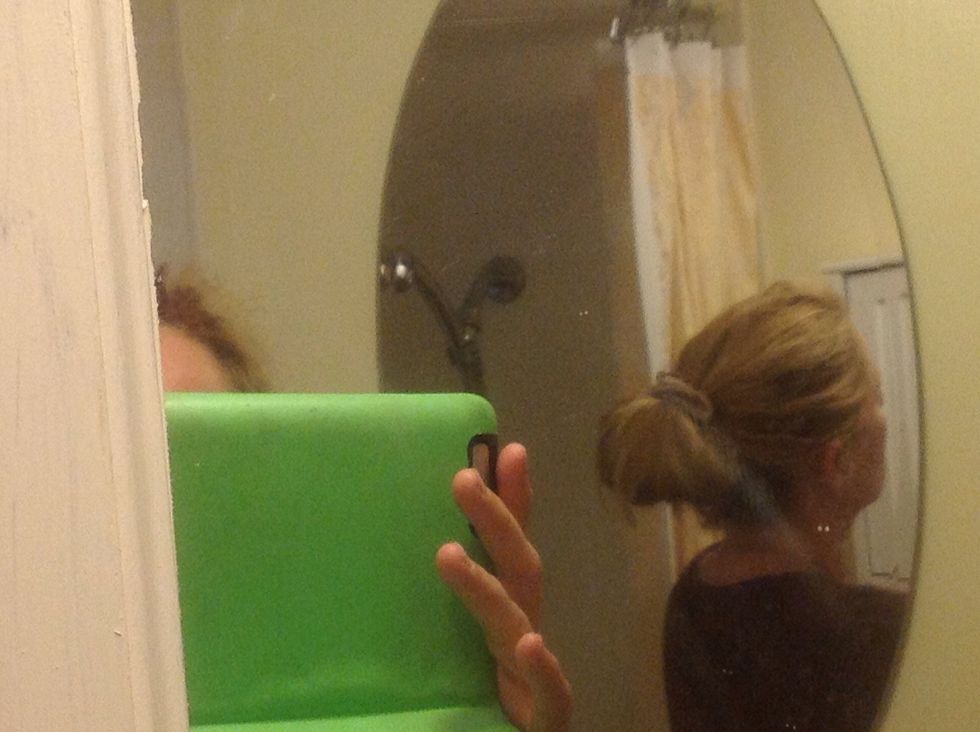 What it looks like in my hair.
1.0 Scrap of fabric (17" long x 4" wide)
7" of elastic
Needle and thread
Safety pin
Sewing pins