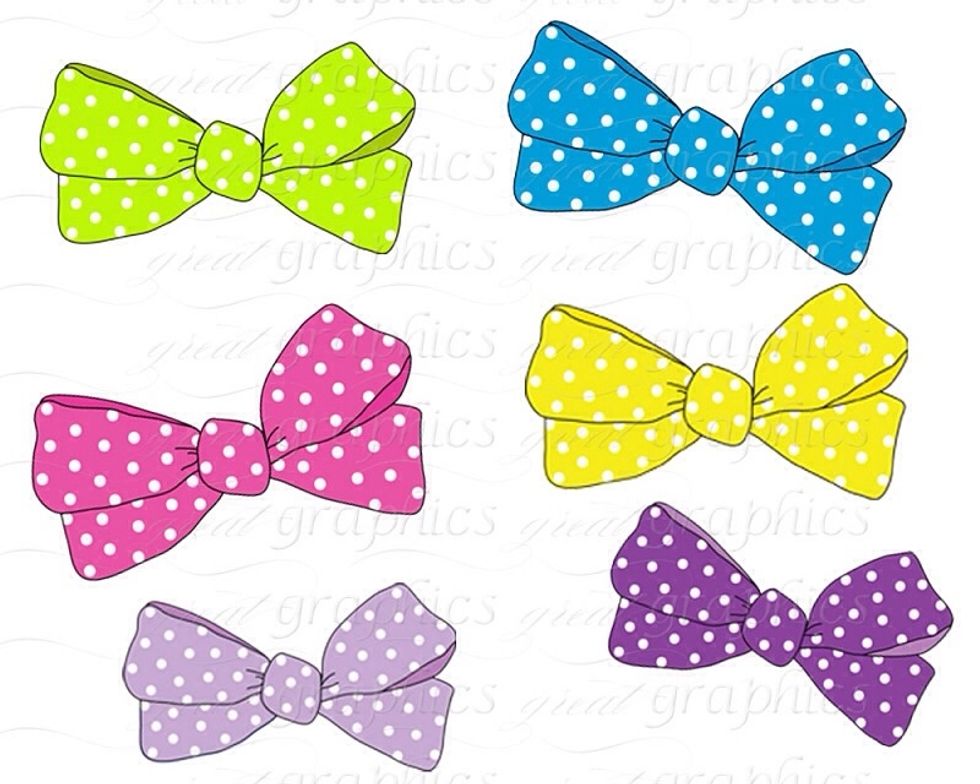 This tutorial will teach you how to create a hair bow. 💁🎀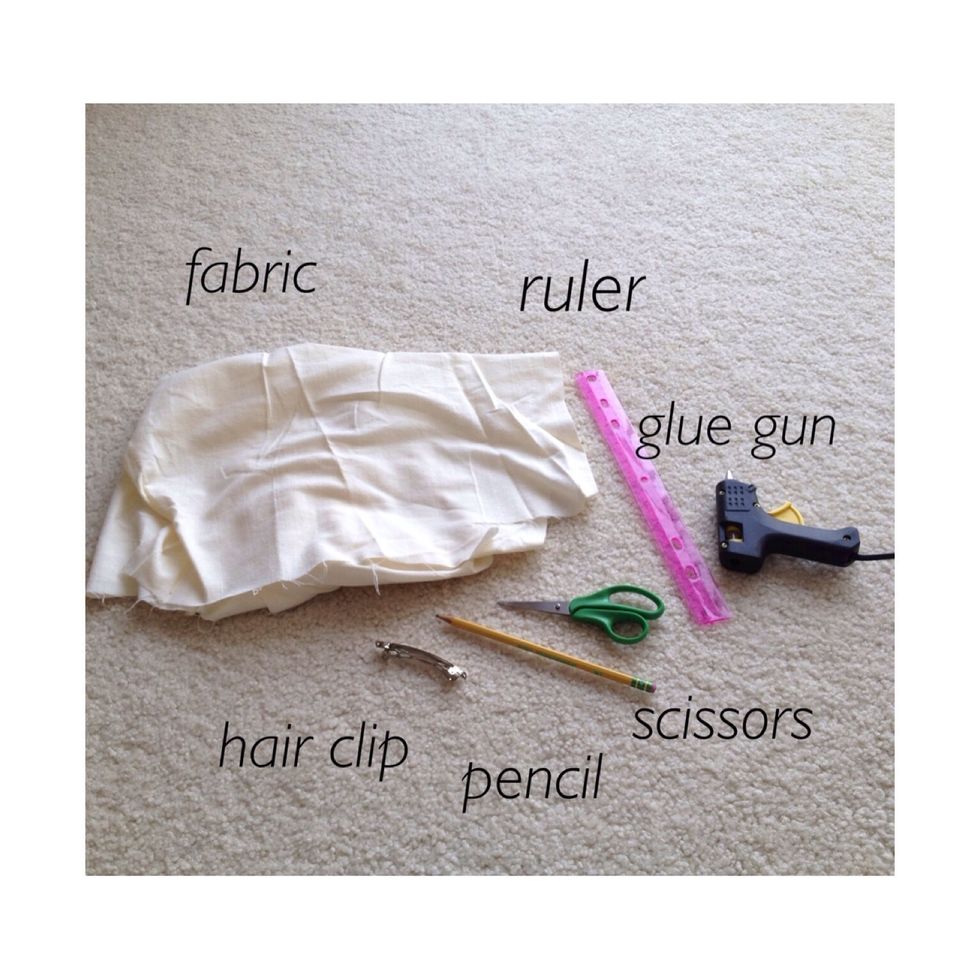 All the materials you'll need are here!
Mark a square on the sheet of fabric with your pencil. The bigger the square, the bigger the bow.
A 14 x 14 cm square will get you a medium sized bow. A 9 x 9 cm square or lower will get you a smaller bow.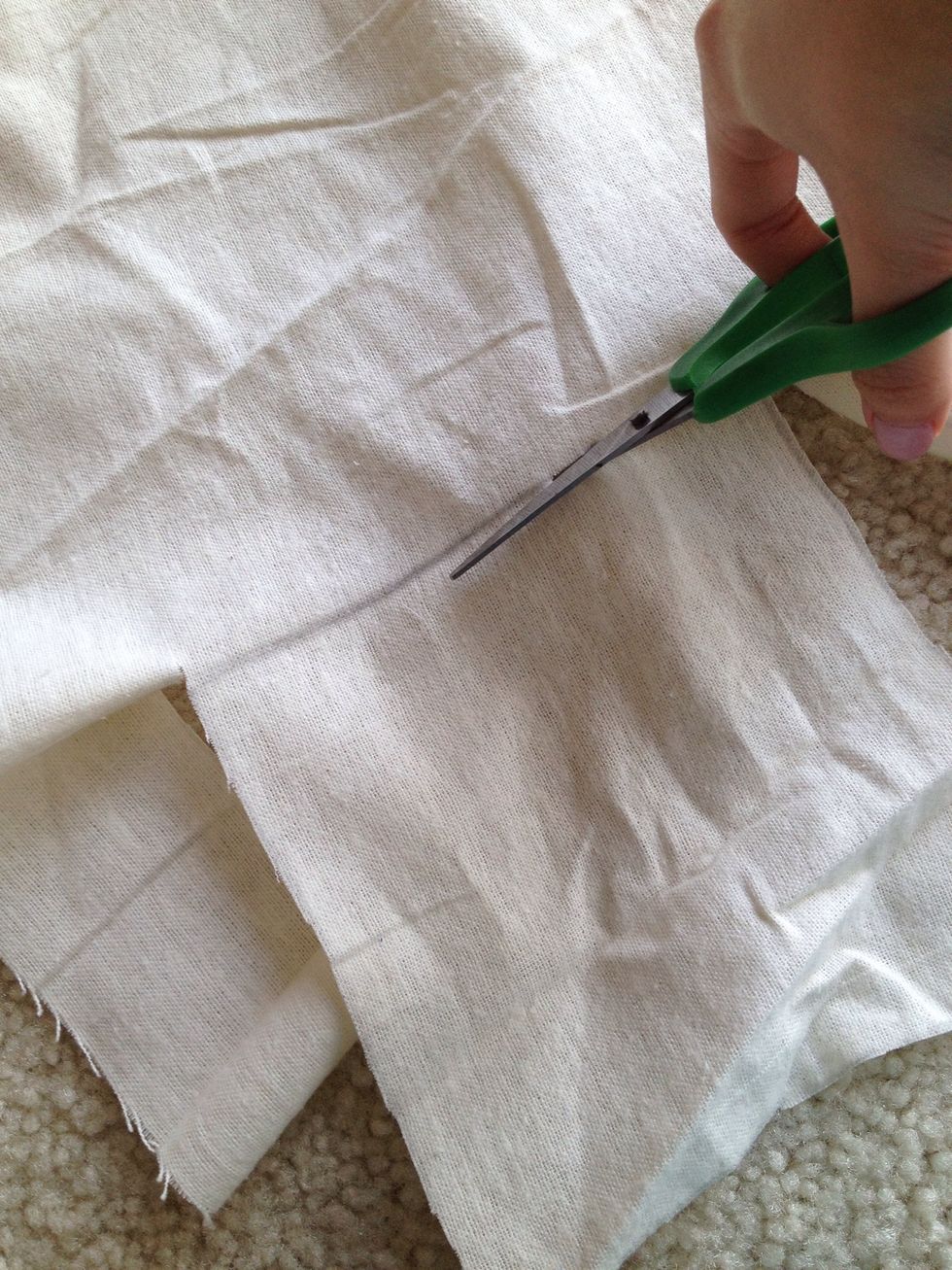 Cut the square out.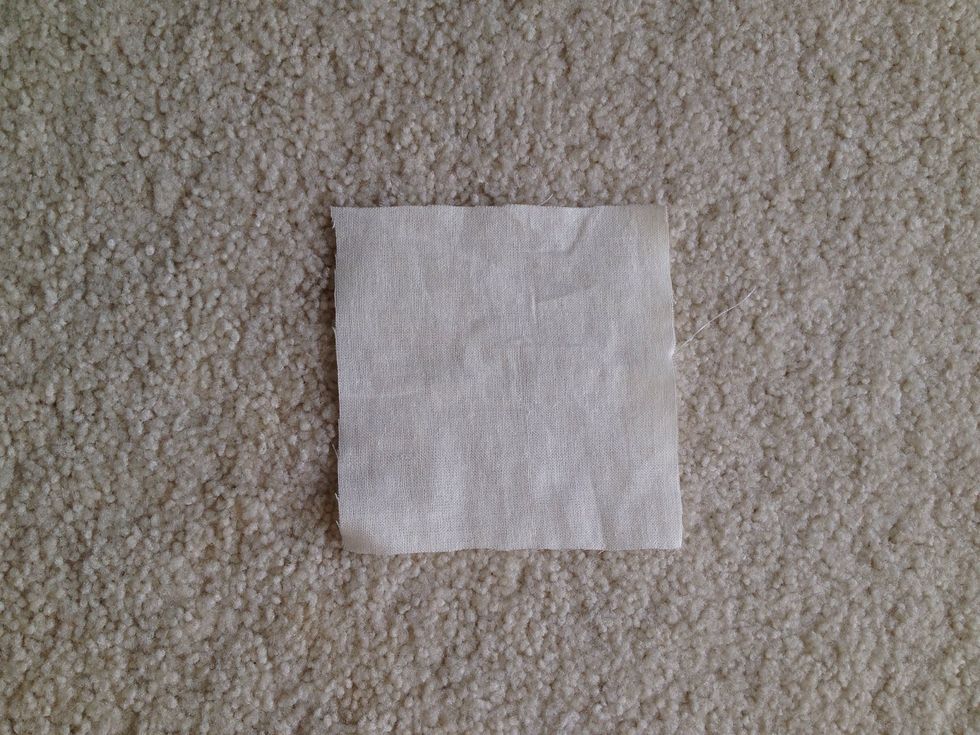 It should look like this.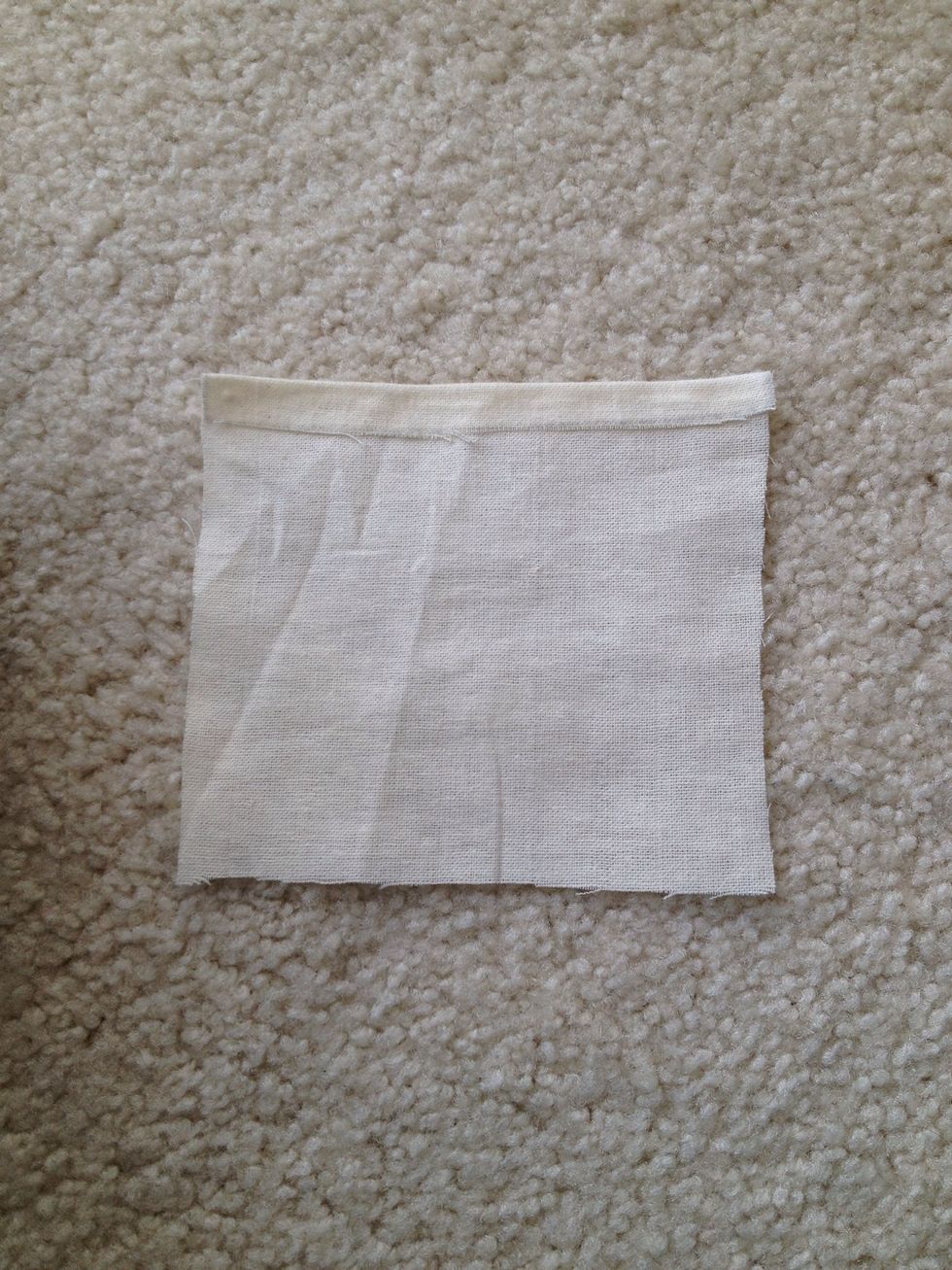 Fold in an edge of the square and glue it down using the hot glue gun.
Do the same thing for the other 3 edges.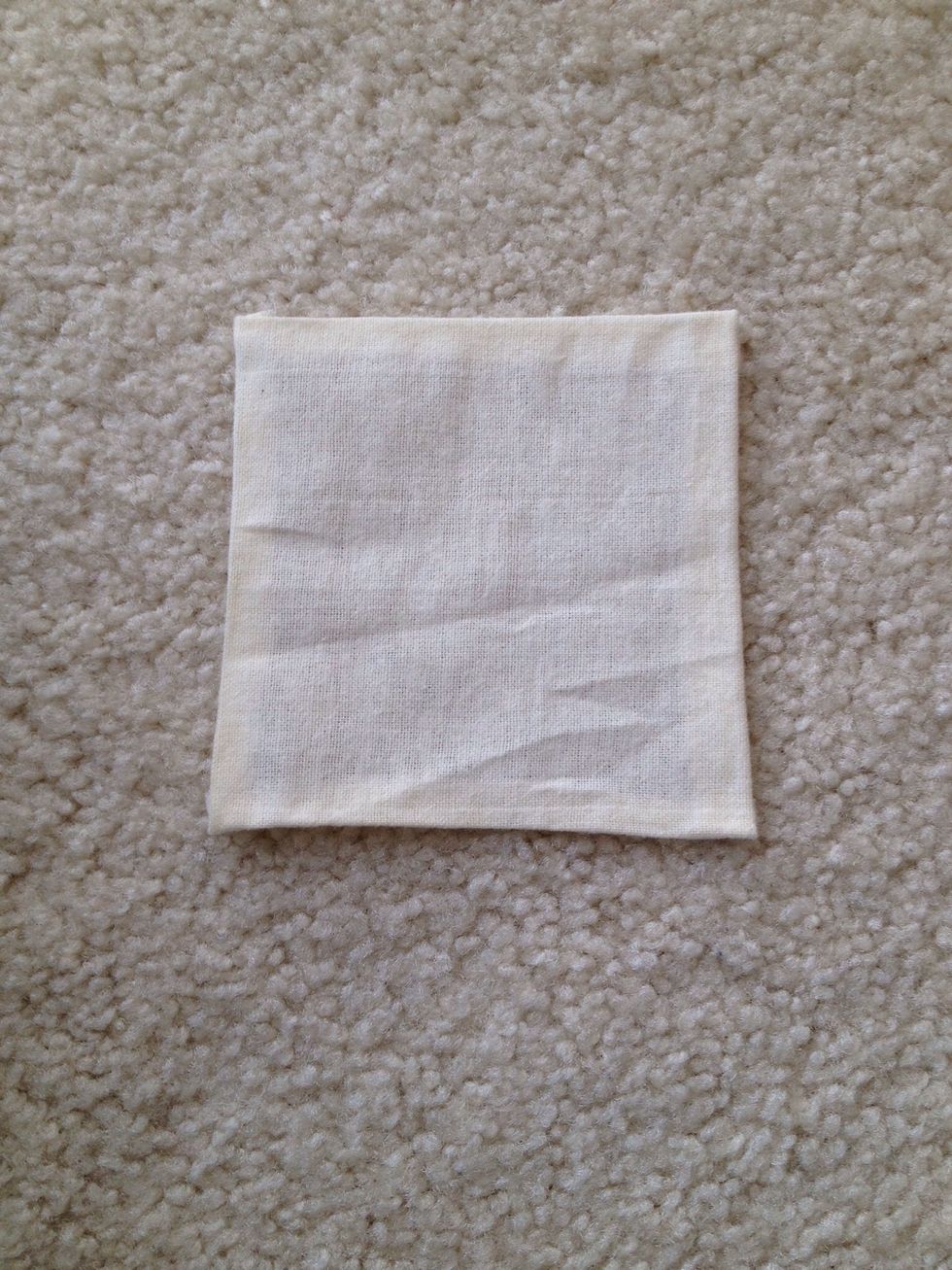 Flip the square over.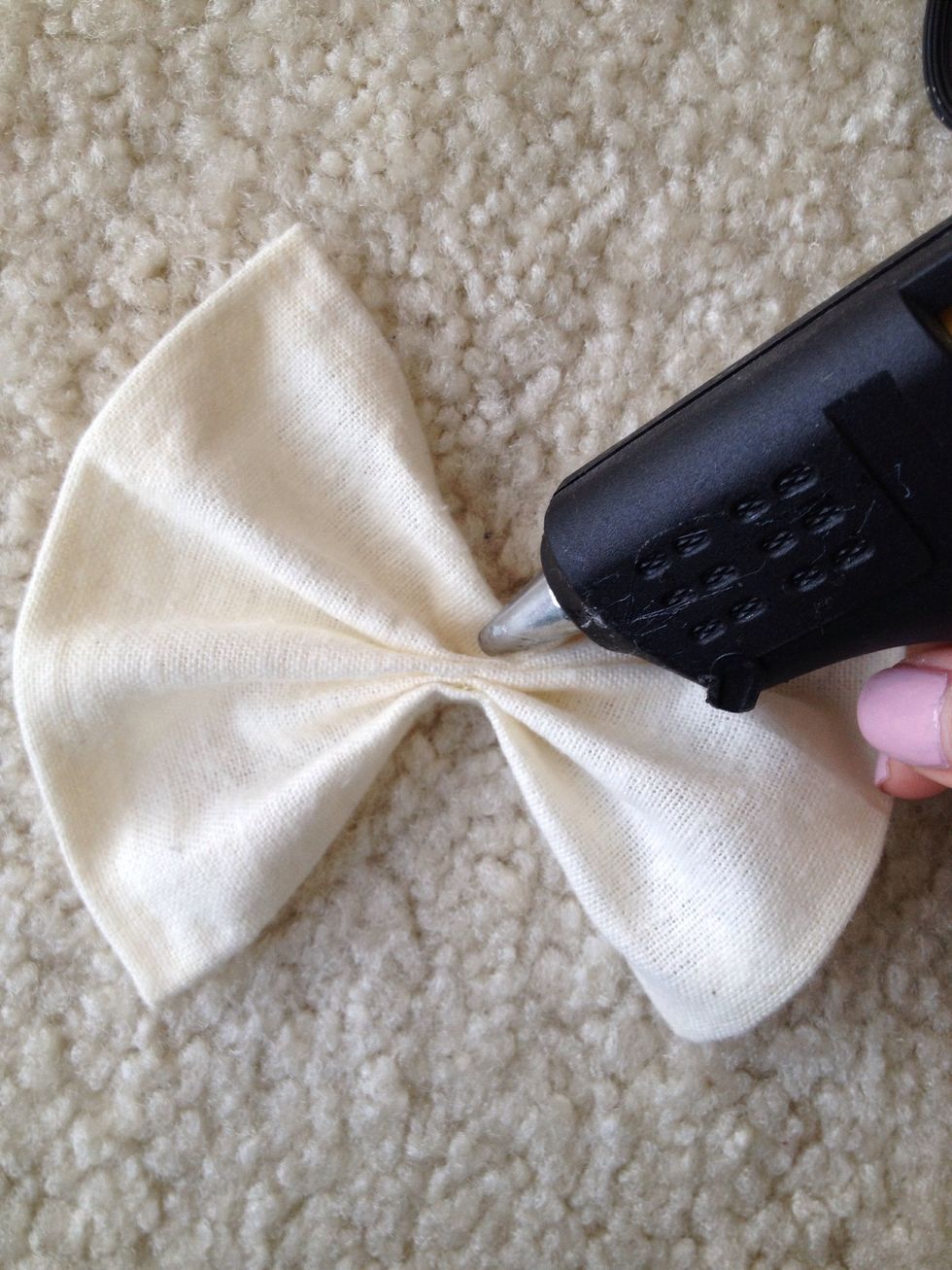 Put bits of hot glue between the folds to keep it in place.
Measure how wide the middle part of your bow is.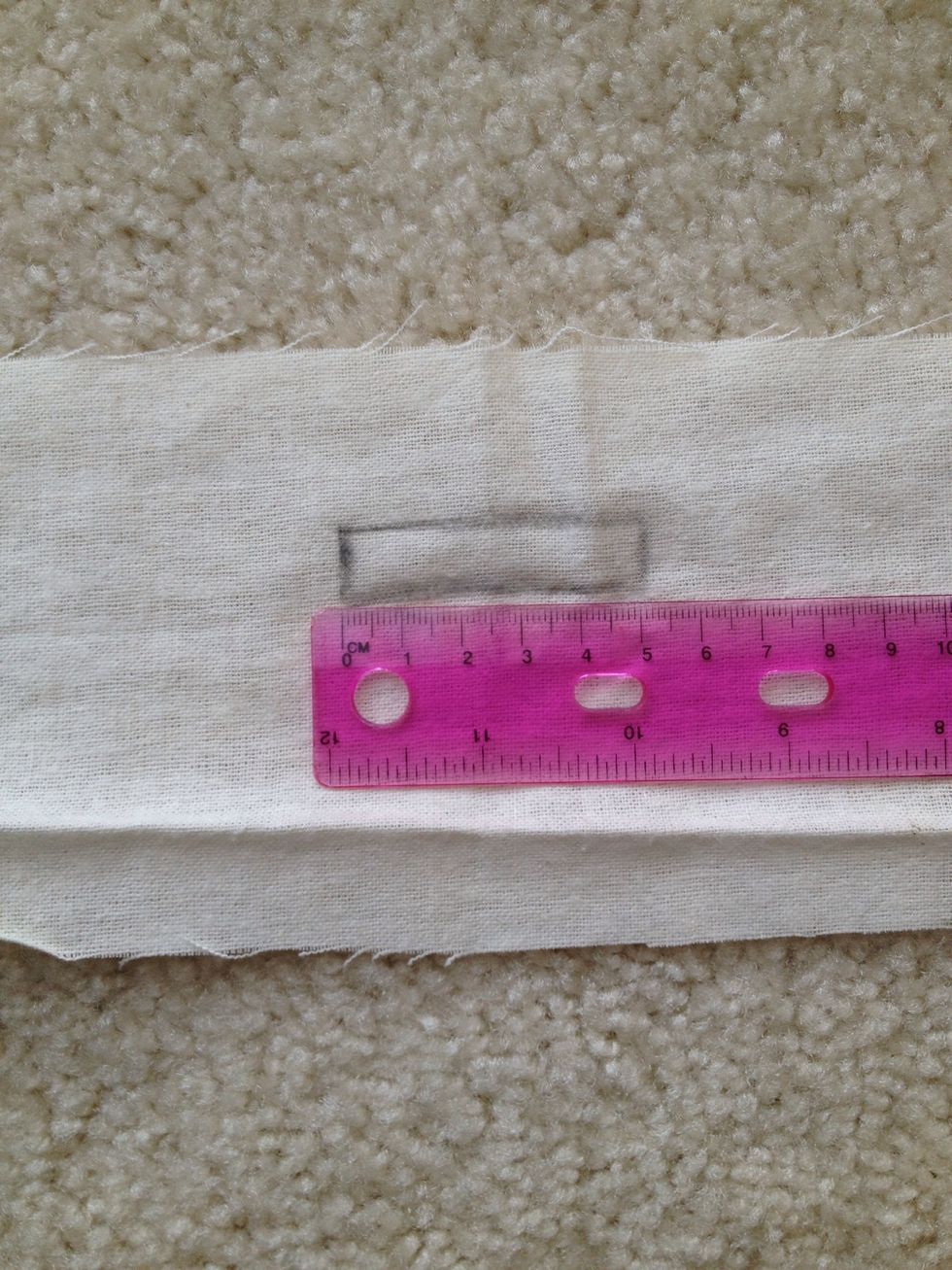 Mark a rectangle on your sheet of fabric. The width should be the same as the measurement you took in step 11. The length should be about 5-7 cm.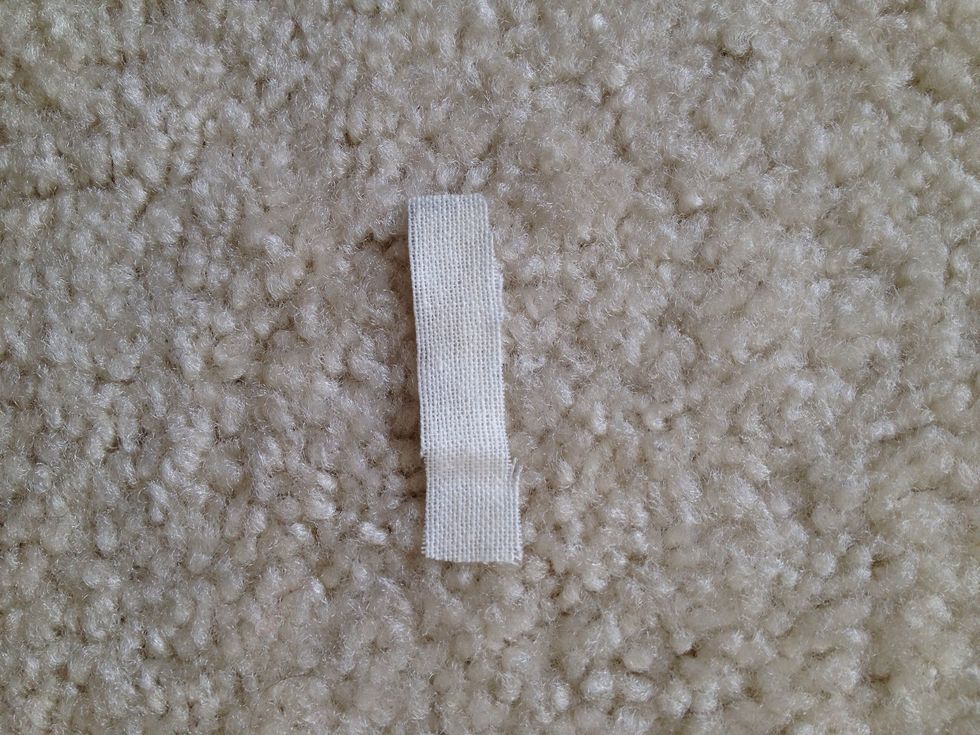 Cut out the rectangle. This will be the part that wraps around the middle of your bow.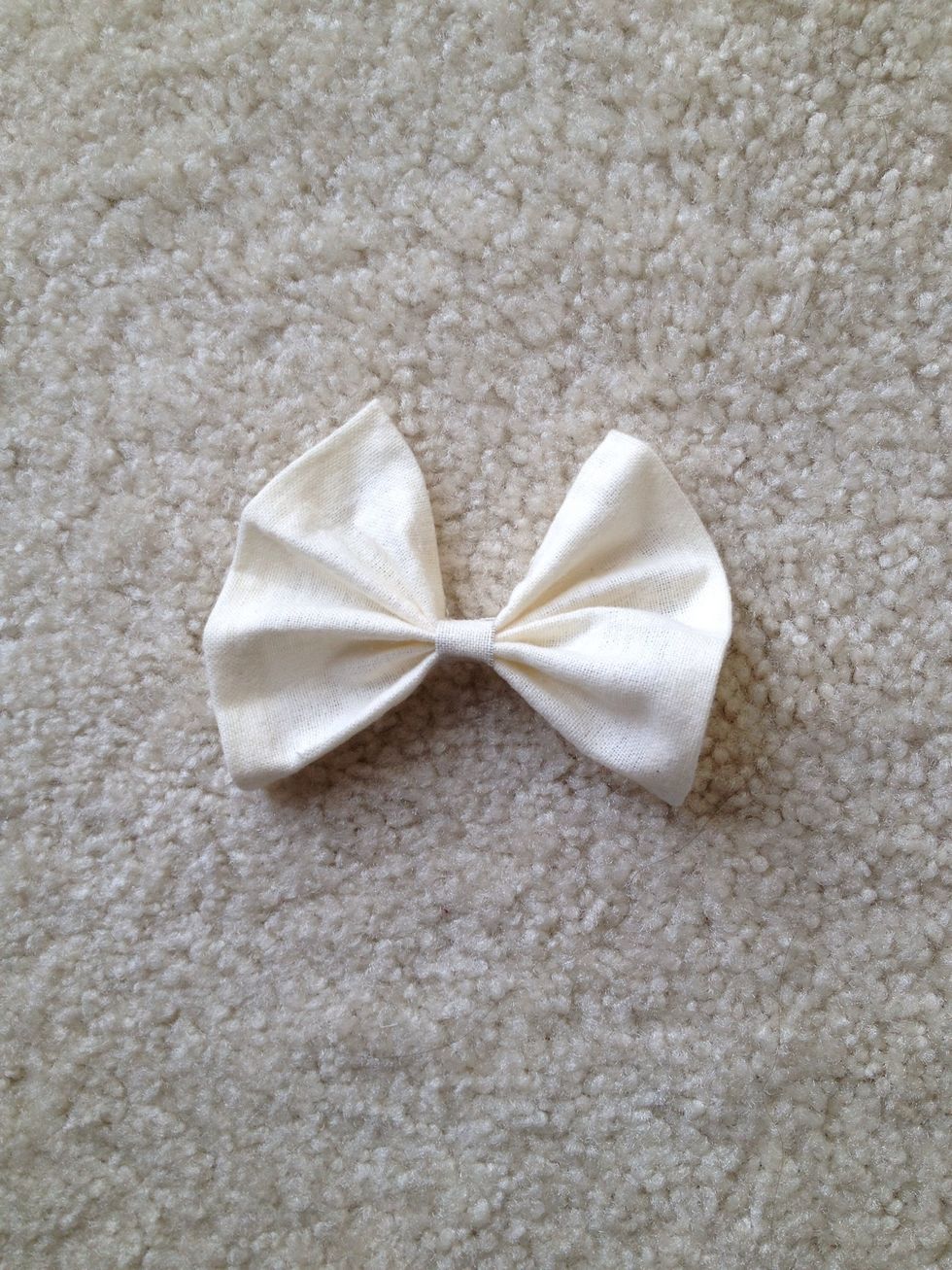 Wrap the rectangular piece around the middle of the bow. Then glue it in place.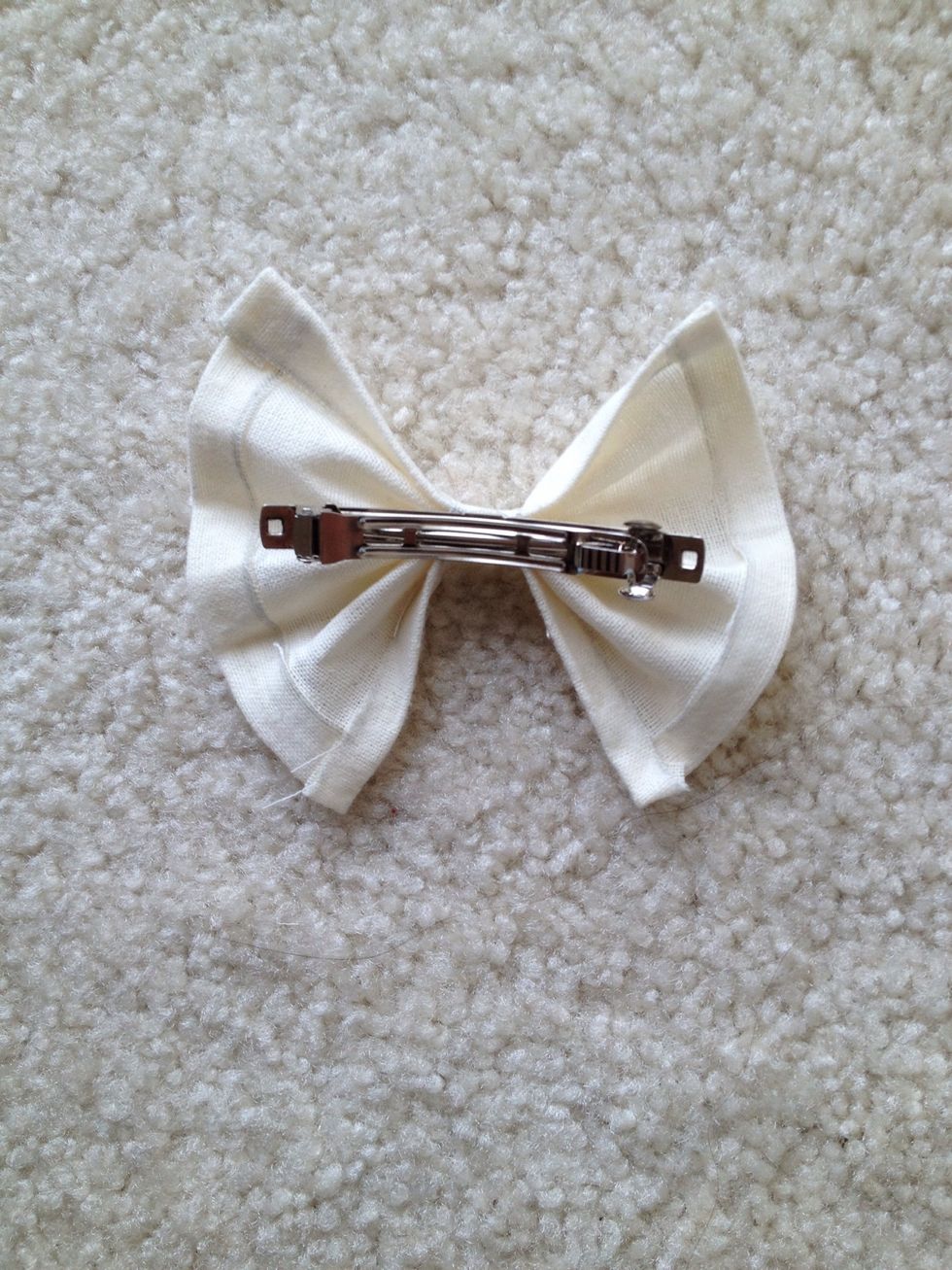 Flip the bow over, and glue the hair clip right on it.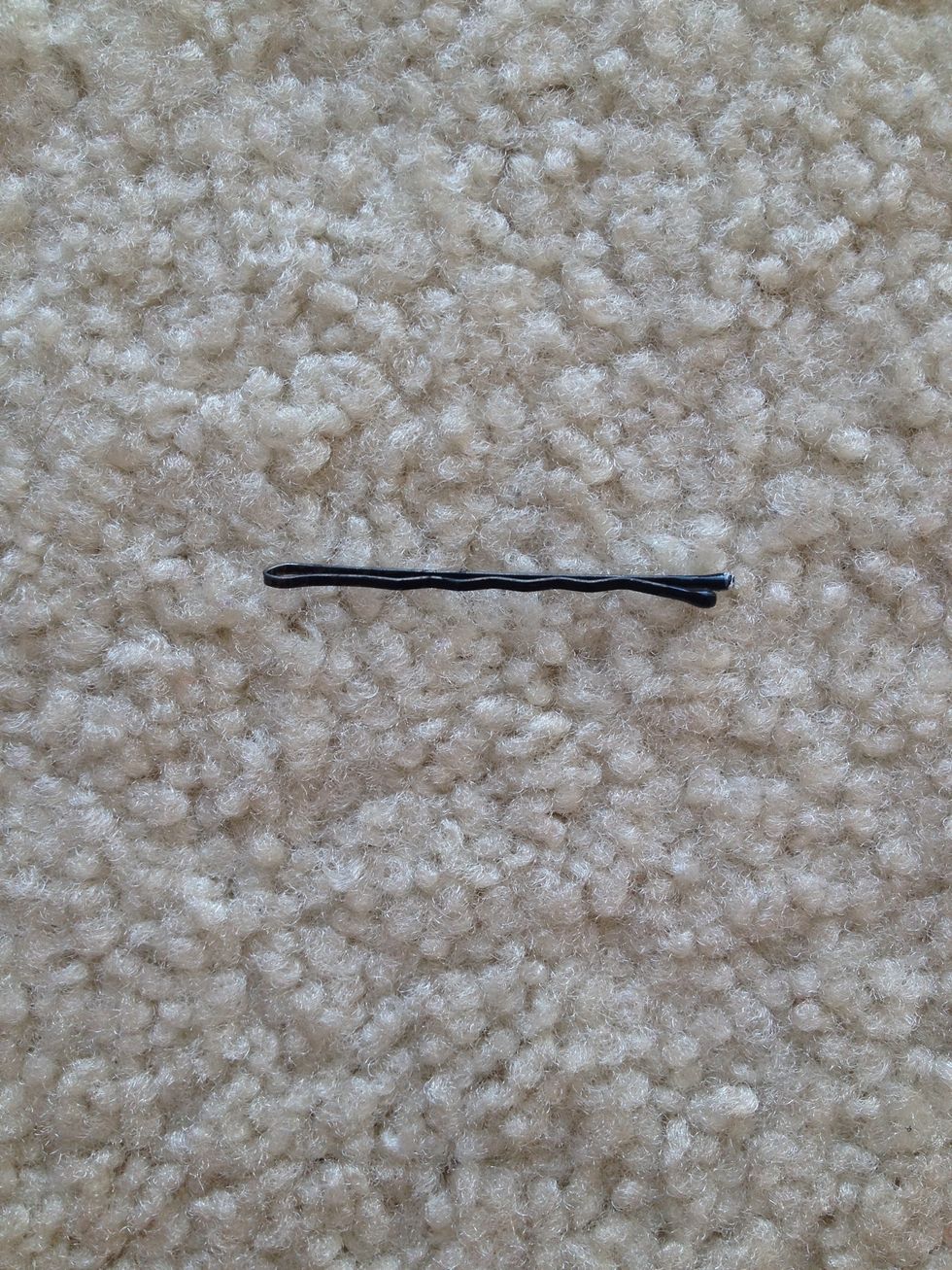 You can also use a bobby pin, but a hair clip is recommended. Gluing the bobby pin on the bow will be more difficult.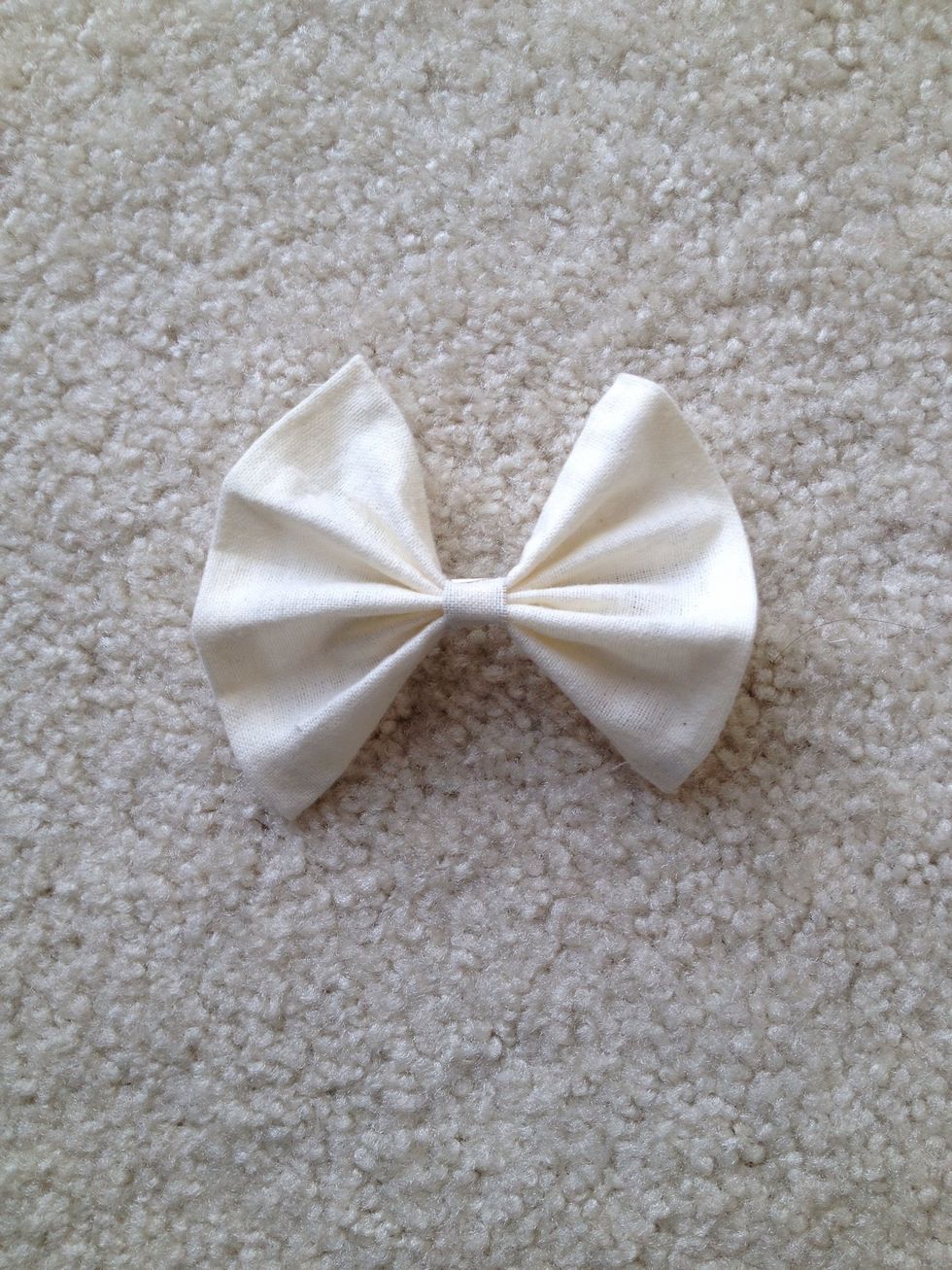 Flip your bow over again and done! A homemade hair bow for everyday use!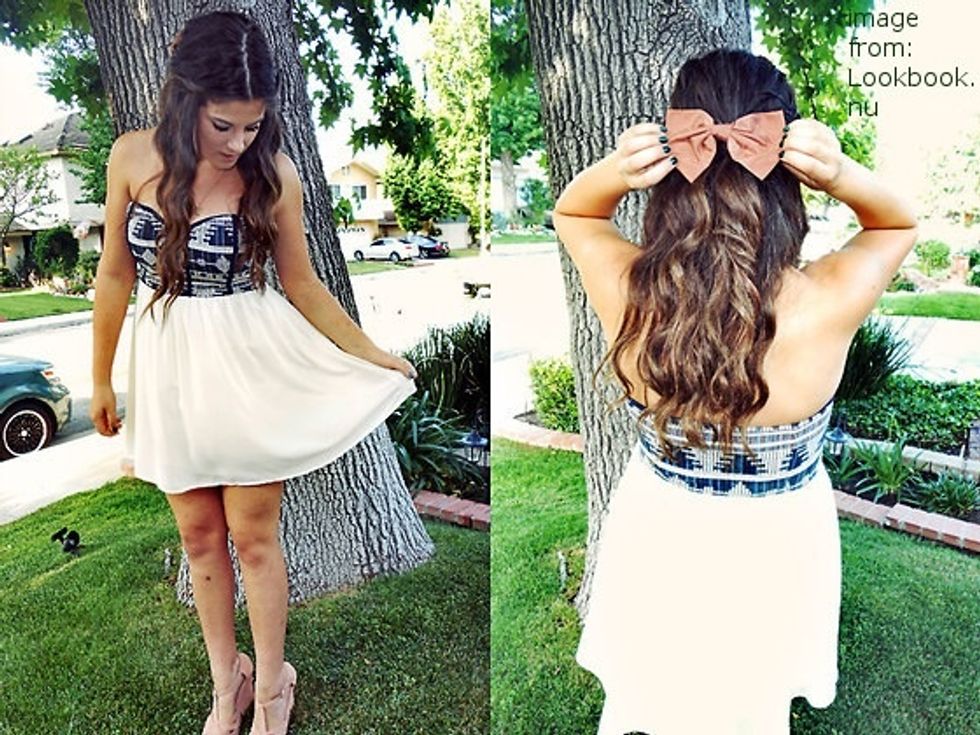 Style your bow formally... (http://tinyurl.com/mt2dhbu)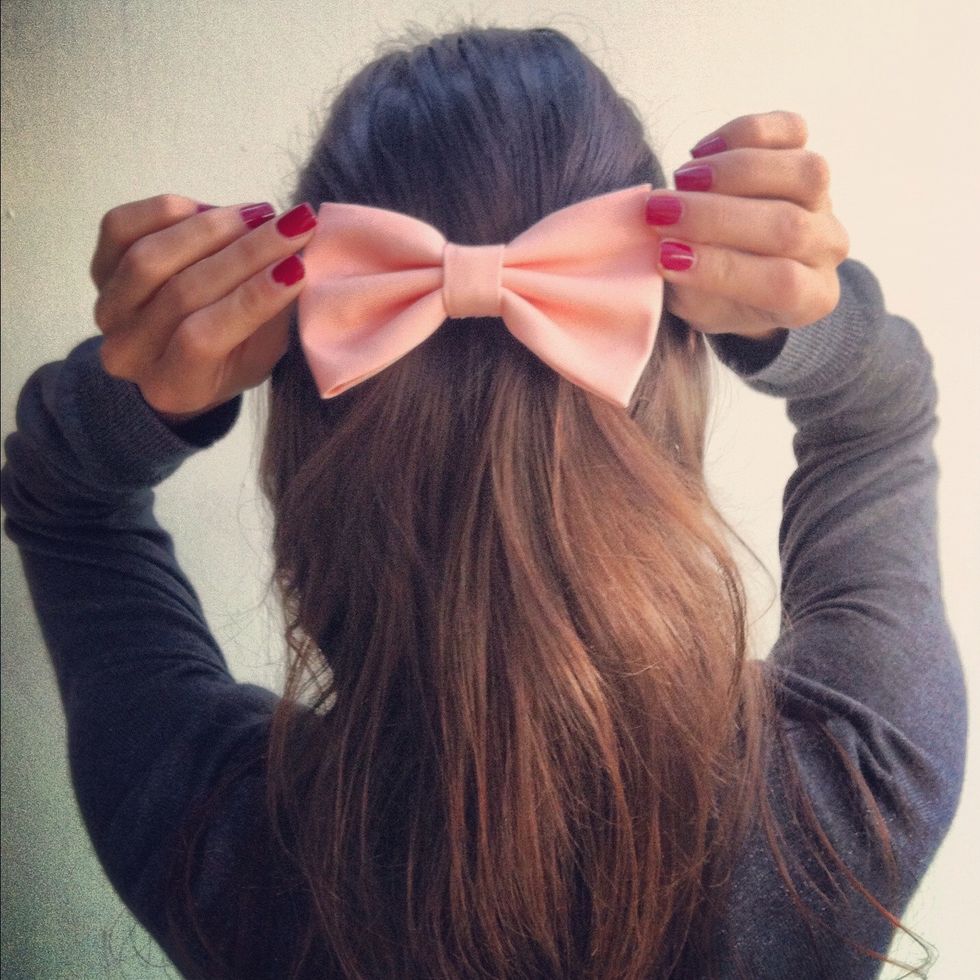 ... Or casually! 🎀 (http://tinyurl.com/o29qz2b)
1.0 Sheet of fabric
1.0 Hair clip or bobby pin
1.0 Pencil
1.0 Scissors
1.0 Hot glue gun
1.0 Ruler