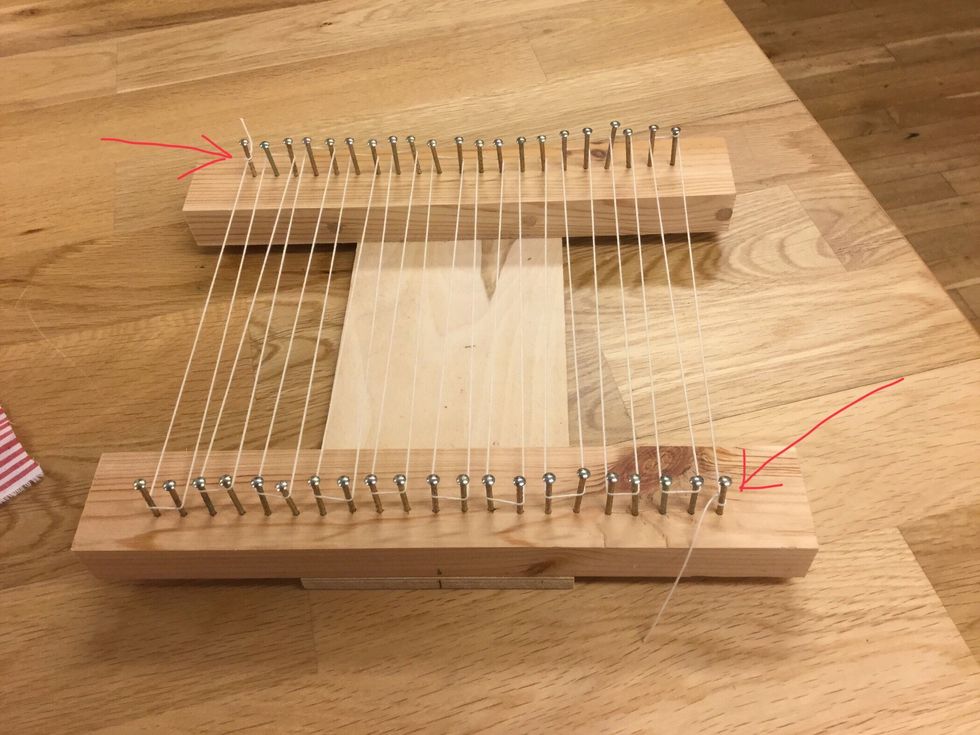 Knyt en dubbelknut med mattvarpen i en av spikarna, (se bild) varpa sen hela väven som på bilden. Spänn trådarna så det inte hänger någon tråd lös, avsluta med dubbelknut, be om hjälp om det är svårt.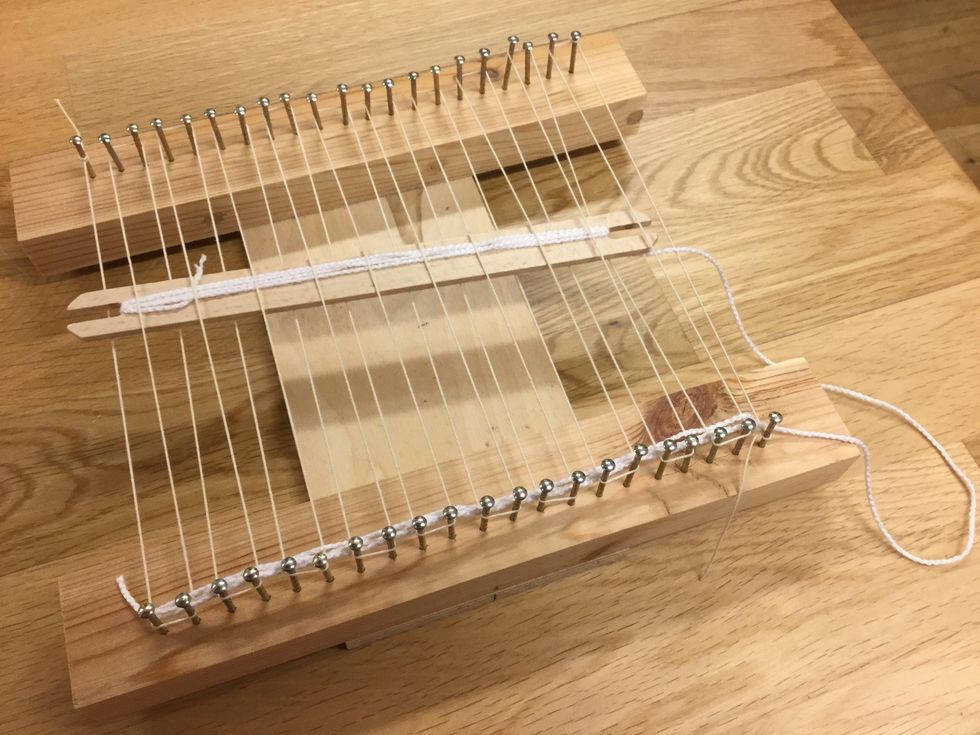 Börja med att väva några varv med ett tunt garn. Vävtekniken är under, över, under, över osv.
Var noga med att inte dra åt för hårt i kanten!🤬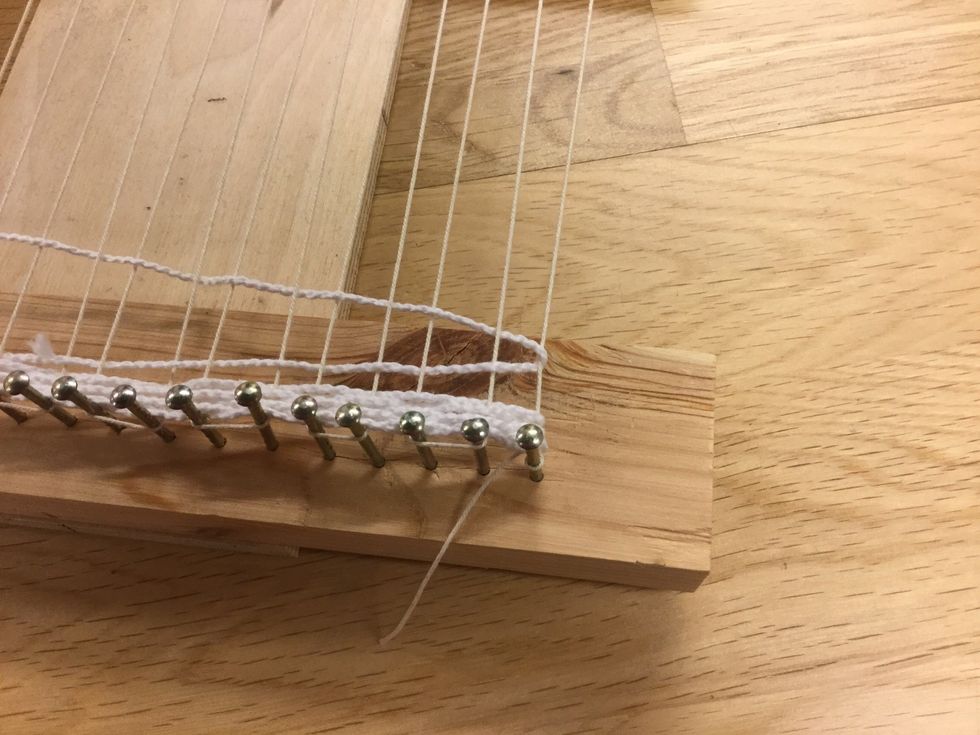 Så här ska det vara!👍
Börja sedan väva med tygremsor. Det går att riva remsor av tyget, be en vuxen visa dig.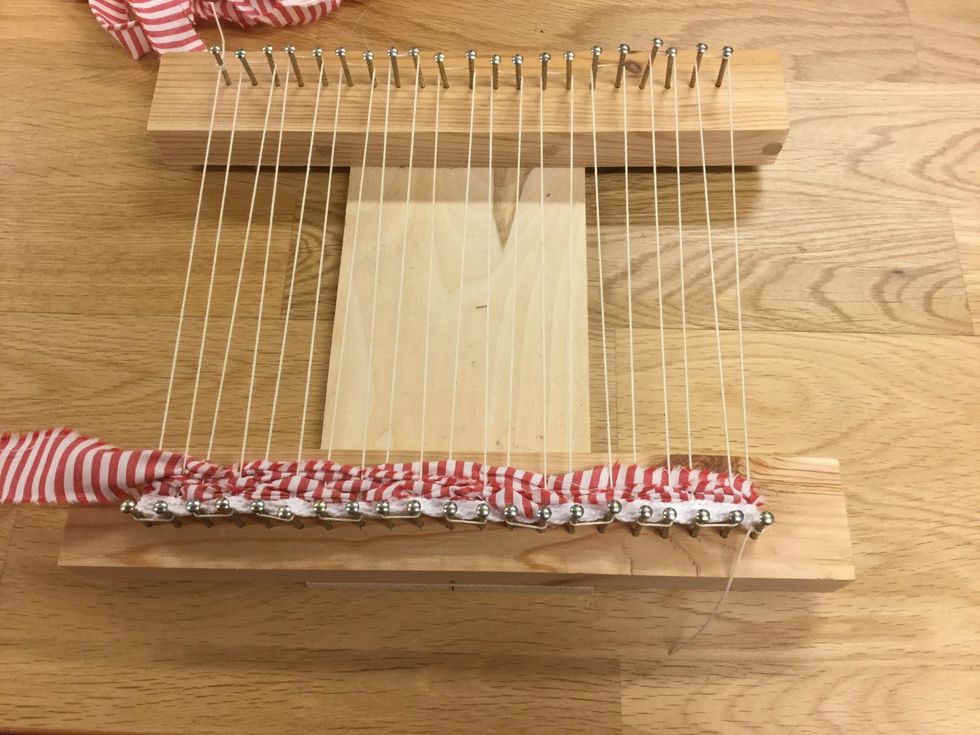 Pressa ner remsorna med fingrarna allt eftersom du väver.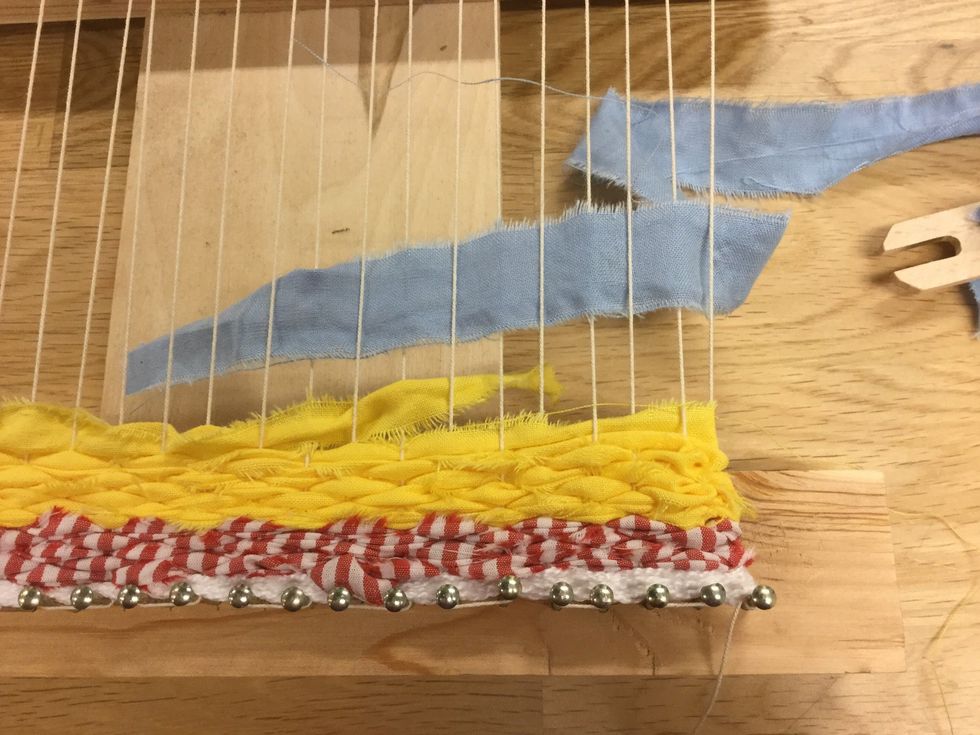 När man byter färg, gör som på bilden. Avsluta mitt i väven, inte vid kanten och lägg ändarna ner på baksidan. Lägg nästa remsa lite omlott (ovanpå) den föregående remsan.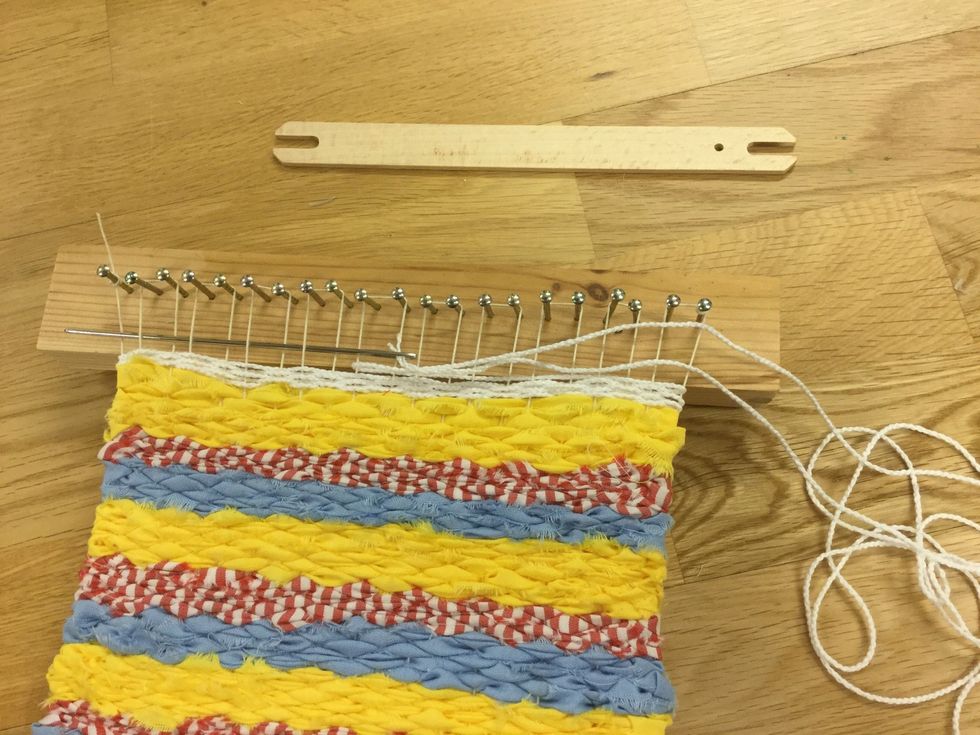 När du vävt fullt i ramen avslutar du med samma garn som du började. Detta för att det ska gå lättare att kanta sedan.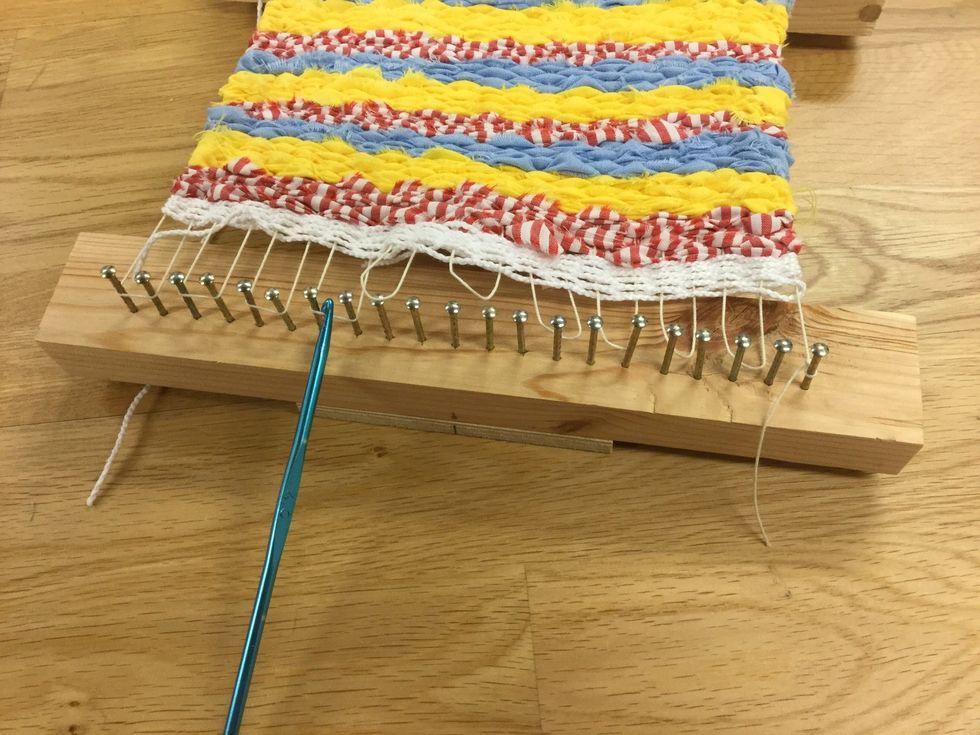 Lossa din väv från ramen. Sitter det hårt kan det vara bra att använda en virknål. Klipp av vid knuten. Nu är din väv ganska ömtålig innan den är kantad så hantera den varsamt.
Klipp till två kantband som är lite längre (ca 4 cm extra) än din vävs kanter.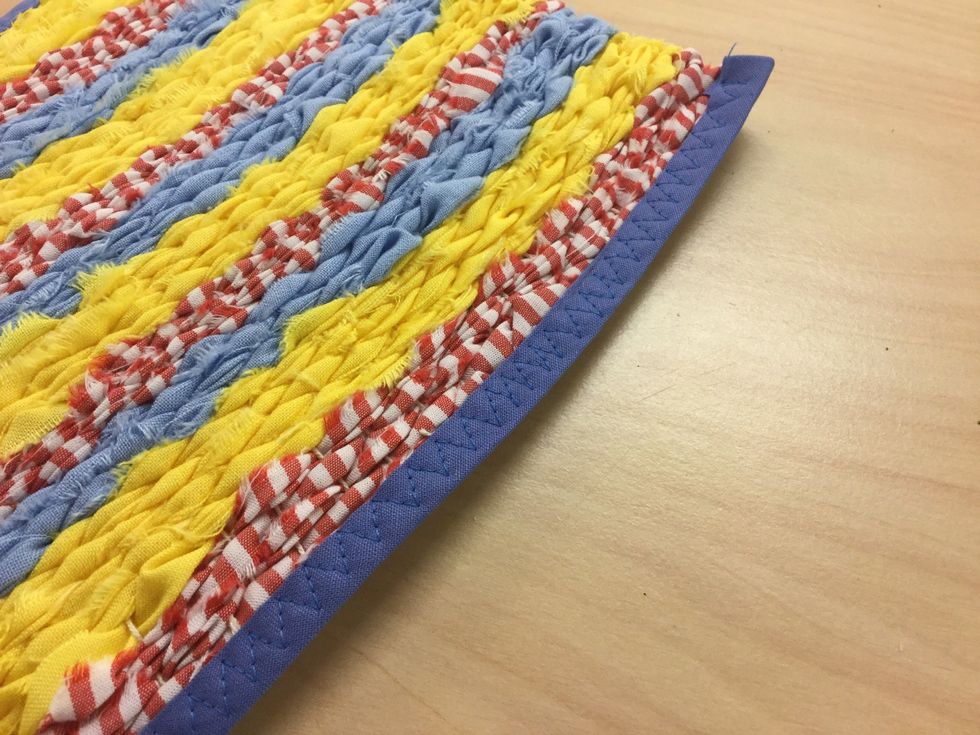 Be en vuxen om hjälp av nåla fast kantbanden. Om du vill syr du fast dem själv annars får du hjälp med det också.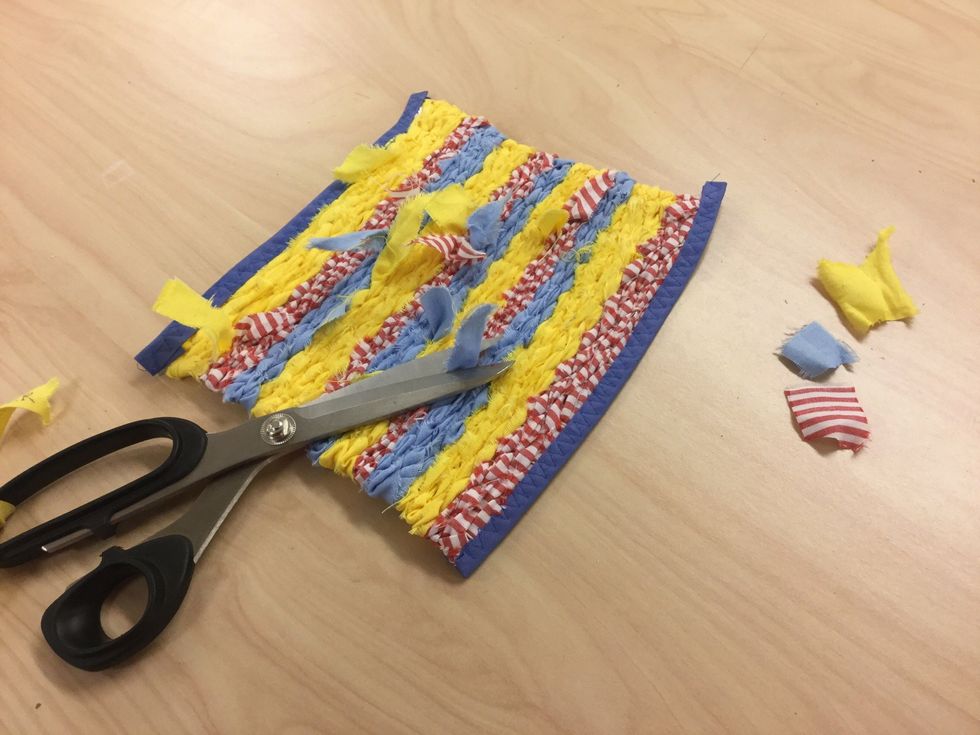 Klipp bort alla ändar på baksidan.
Nu är den färdig! Använd som grytlapp eller grytunderlägg.
Vävram
Tygrester
Mattvarp
Kantband