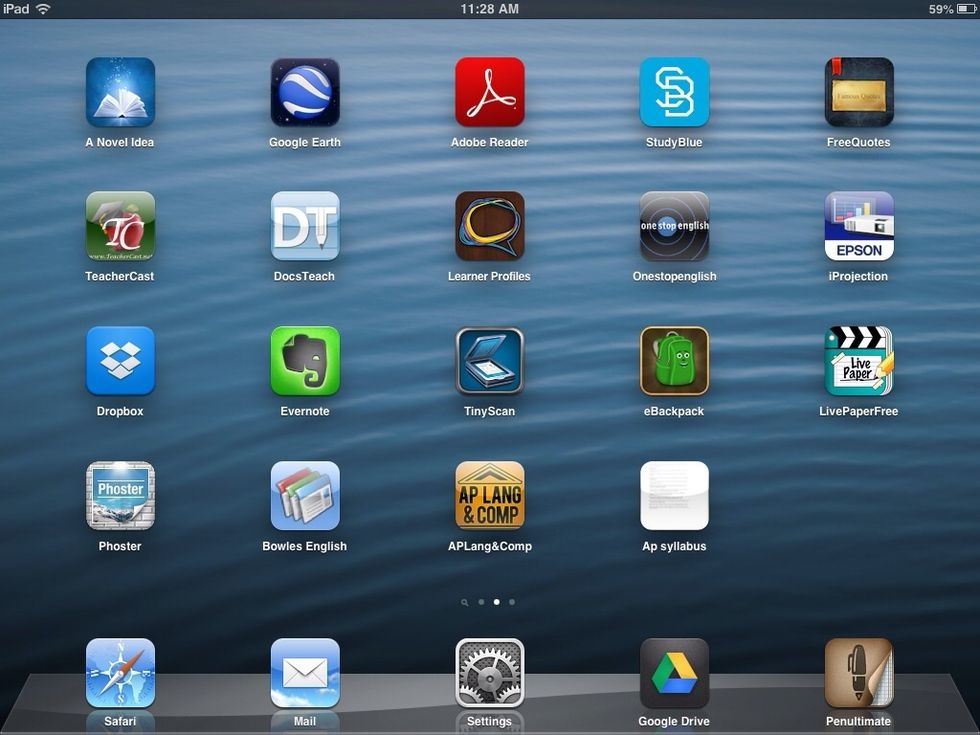 Pull up your screen full of icons on your iPad.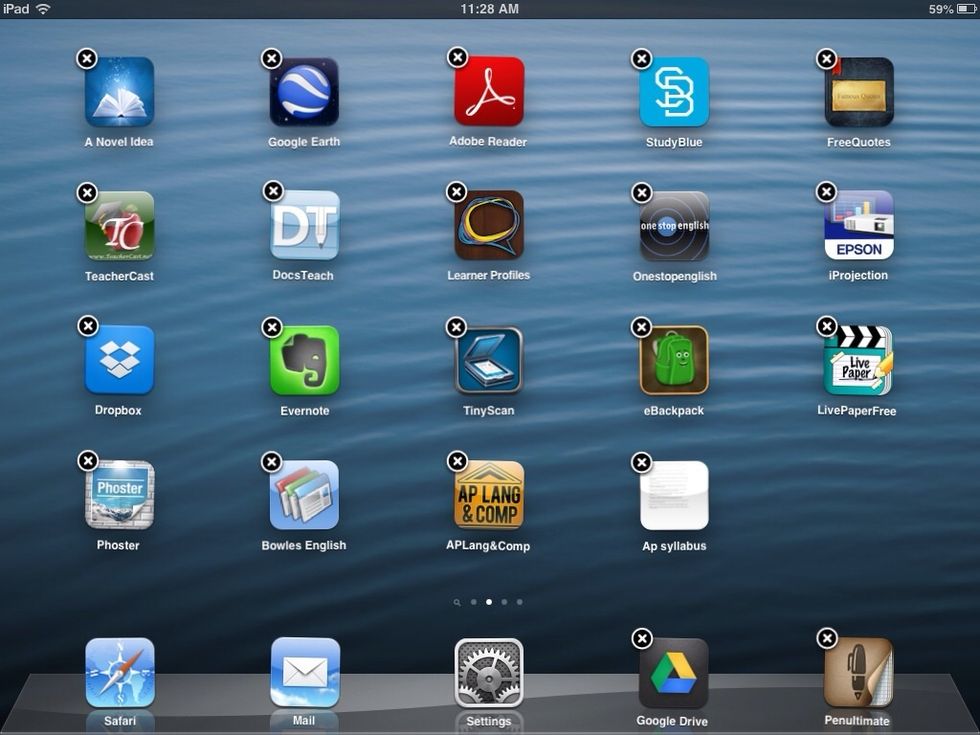 Touch one icon and hold it down until they all begin to wiggle and show the delete "x".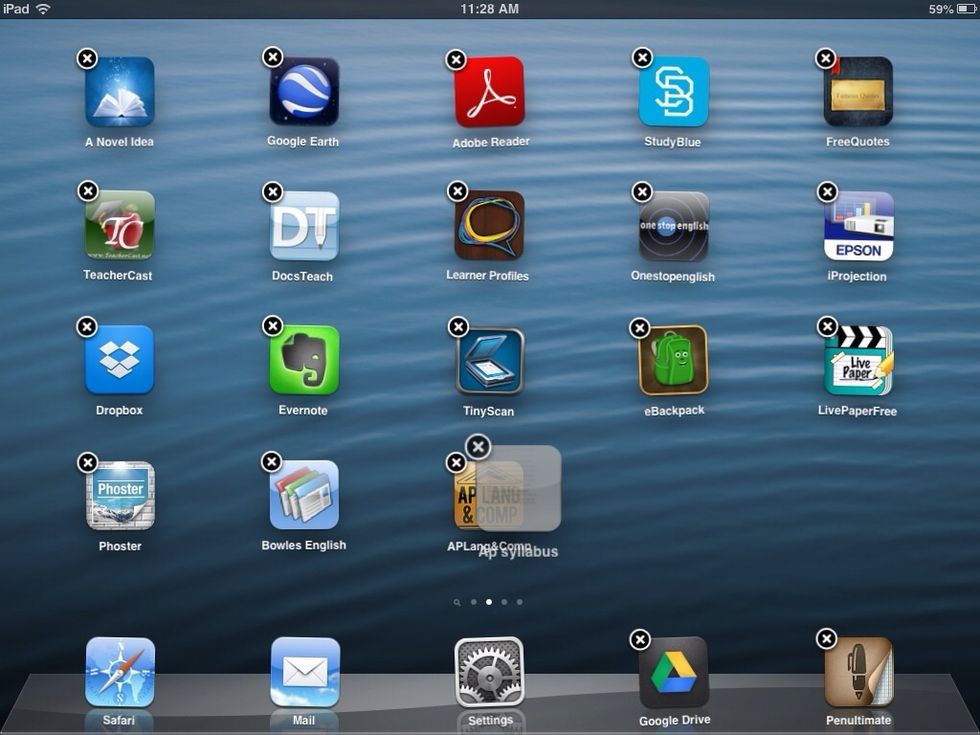 Drag one icon onto another.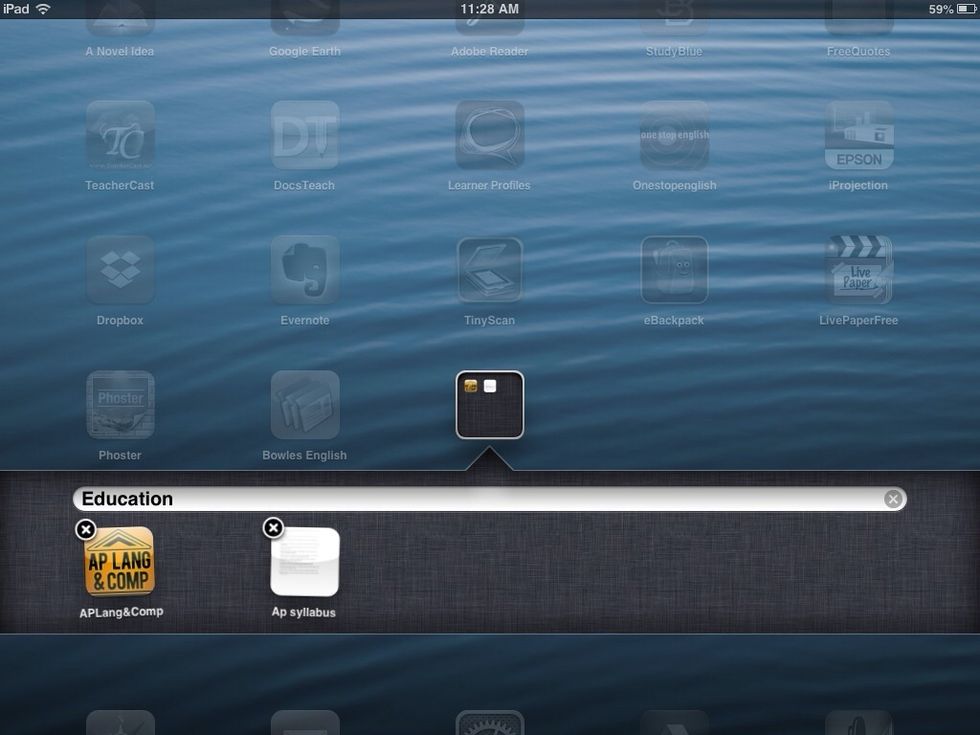 This will create a group box which your iPad will randomly name with what the apps have in common. In this case it is Education.
Drag remaining like apps into the same box. I had a total of three.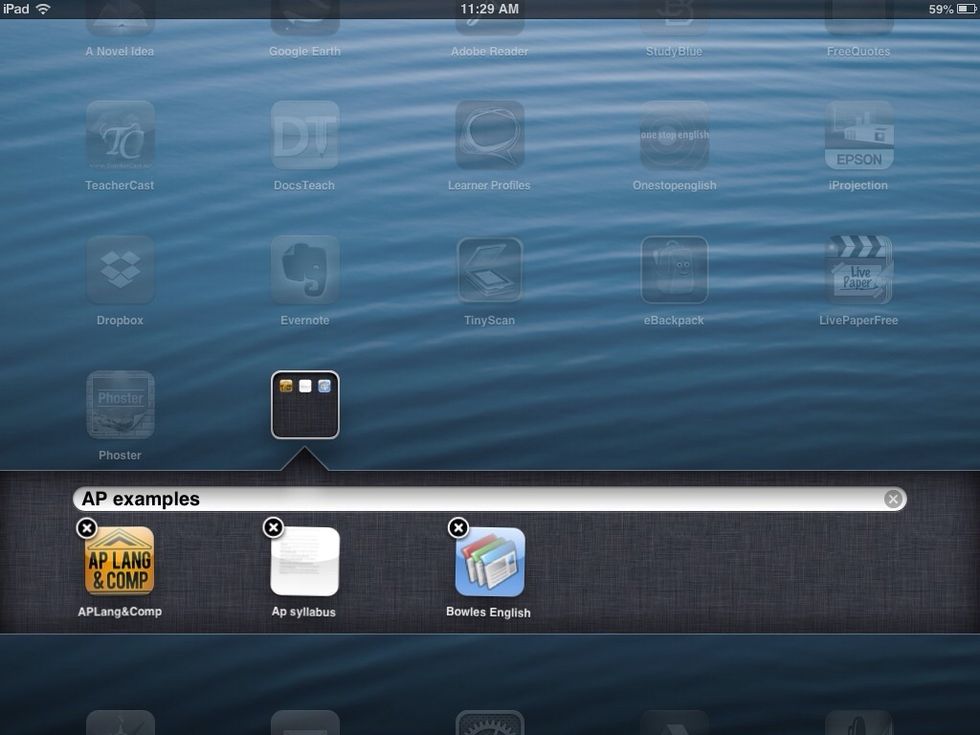 Then, rename the box whatever you would like. My box was AP examples.
When you close the naming box you will be able to see your group box on the main screen.
The creator of this guide has not included tools