Make a Grilled Stone Fruit Salad W/toasted Almonds
7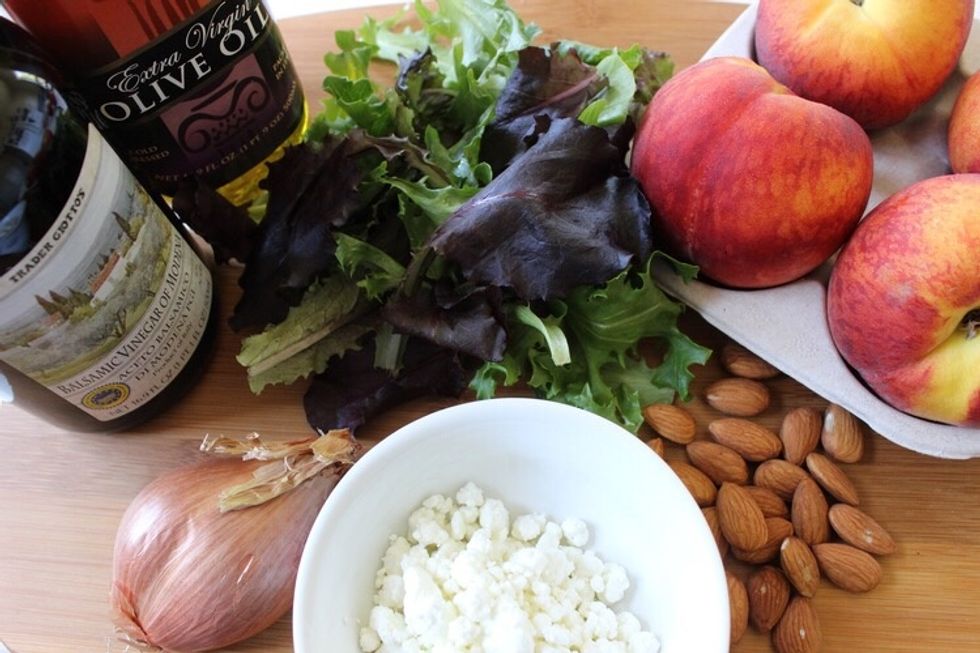 To make prep easier, start off by plating the mixed greens, minced shallots, & goat cheese. Then set aside.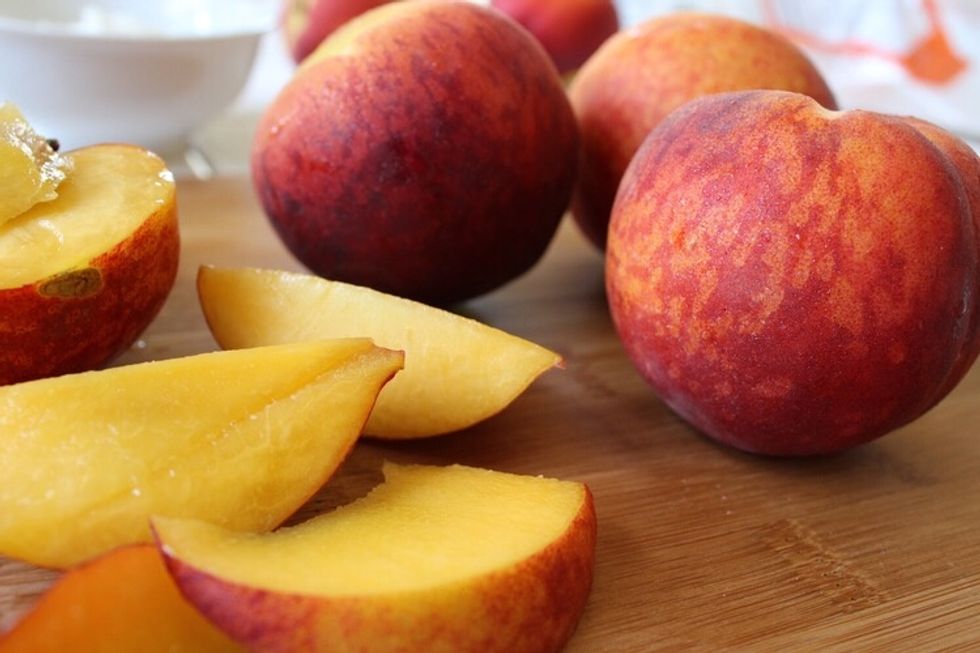 Then rinse and slice peaches into fourths.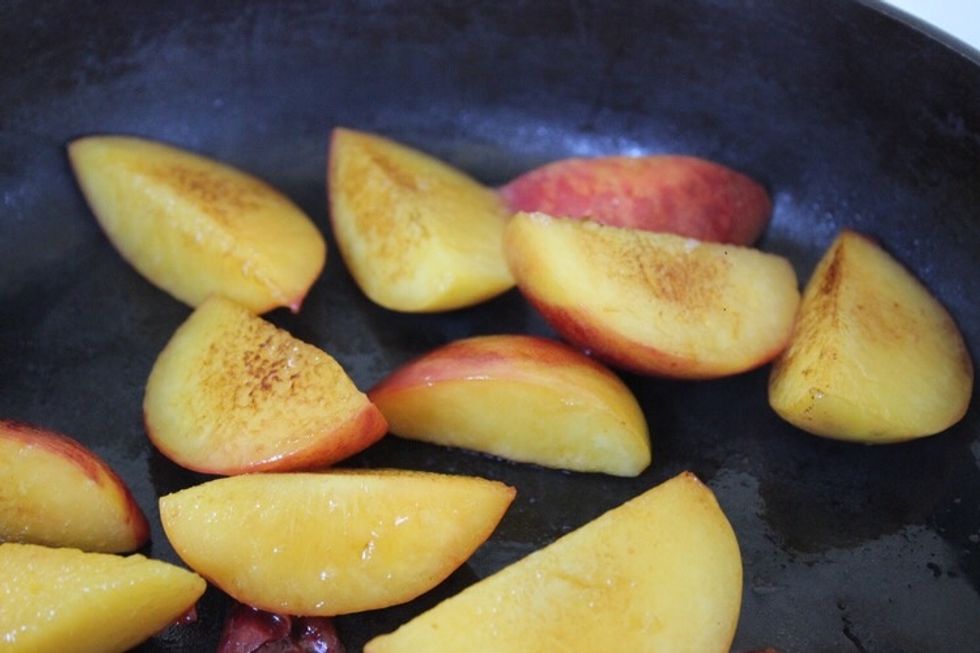 Next, drizzle a little EVOO in a medium saucepan. Then add the peach slices, rotate on each side for about 10 seconds. Just until they begin to caramelize.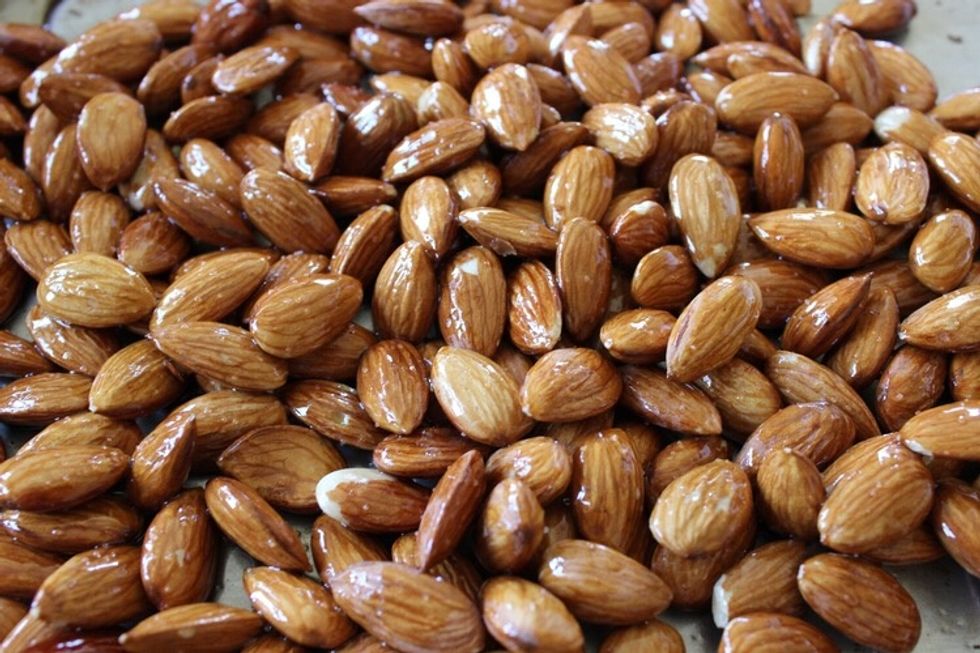 Toss the almonds in a little EVOO and salt. Bake at 350 degrees for about 8 - 10 minutes.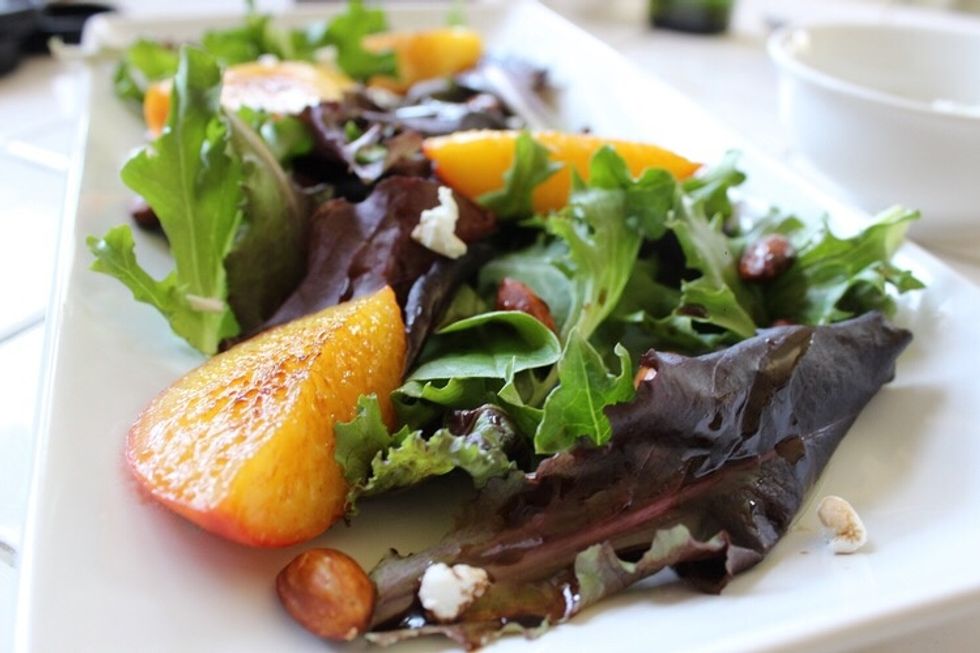 Mix the toasted almonds into the salad, finish with four peach slices & drizzled balsamic vinegar.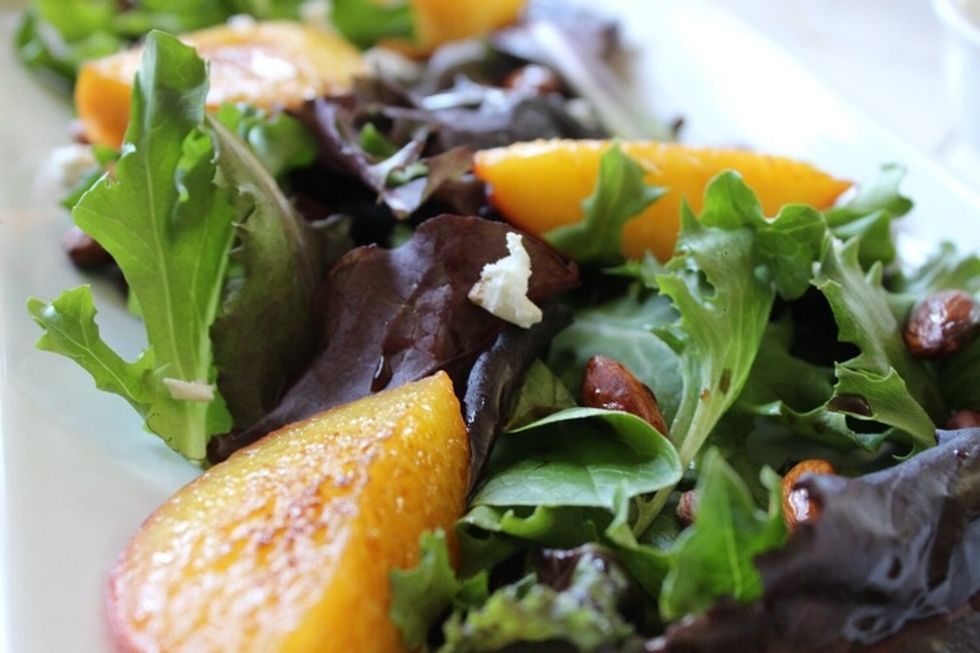 & that's it, you're done! With fresh aromas of white peach & citrus, a good Sauvignon Blanc pairs perfectly with this crisp summer salad.
1/4c Balsamic Vinegar
1/4c Extra Virgin Olive Oil
1.0pch Salt
6.0oz Mixed Greens
4.0 Whole Peaches
2.0Tbsp Minced Shallots
2.0oz Crumbled Goat Cheese
1/2c Raw Almonds