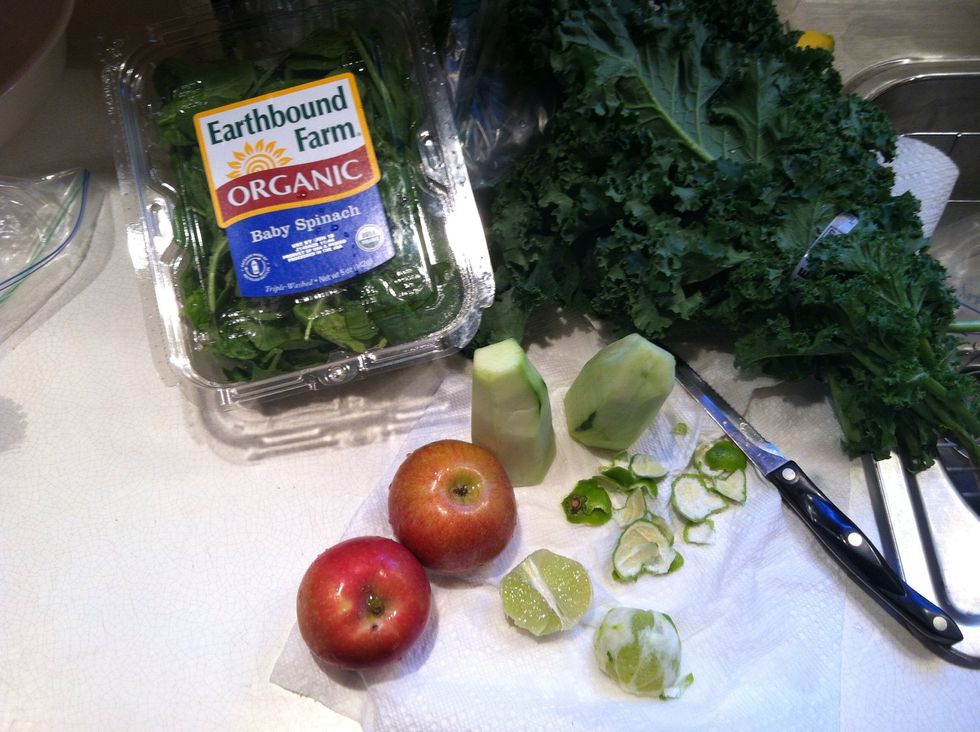 To make a green juice using a juicer, gather and prep your vegetables and fruits. Peel and wash ingredients on list.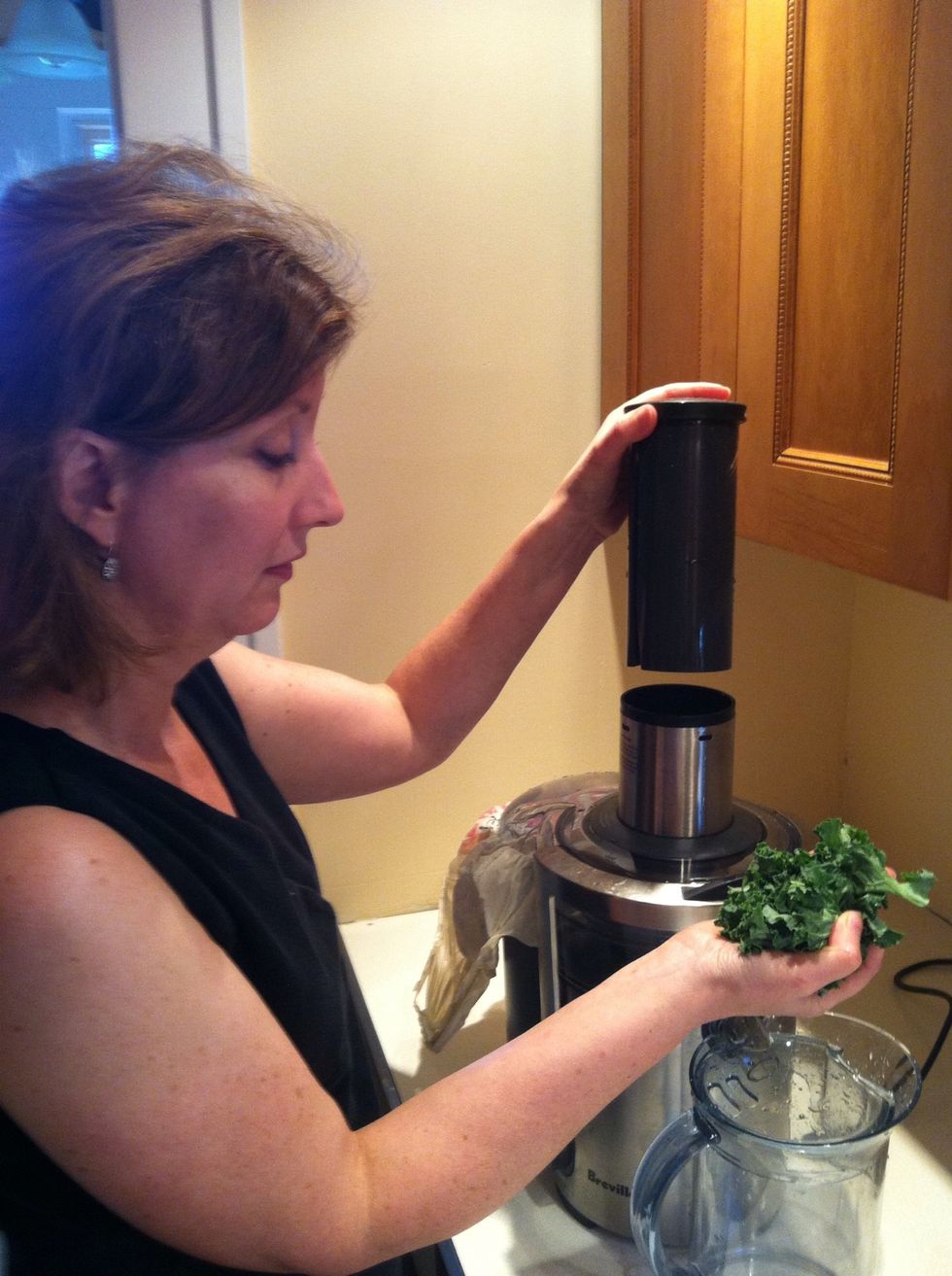 First, add to juicer two handfuls of green kale.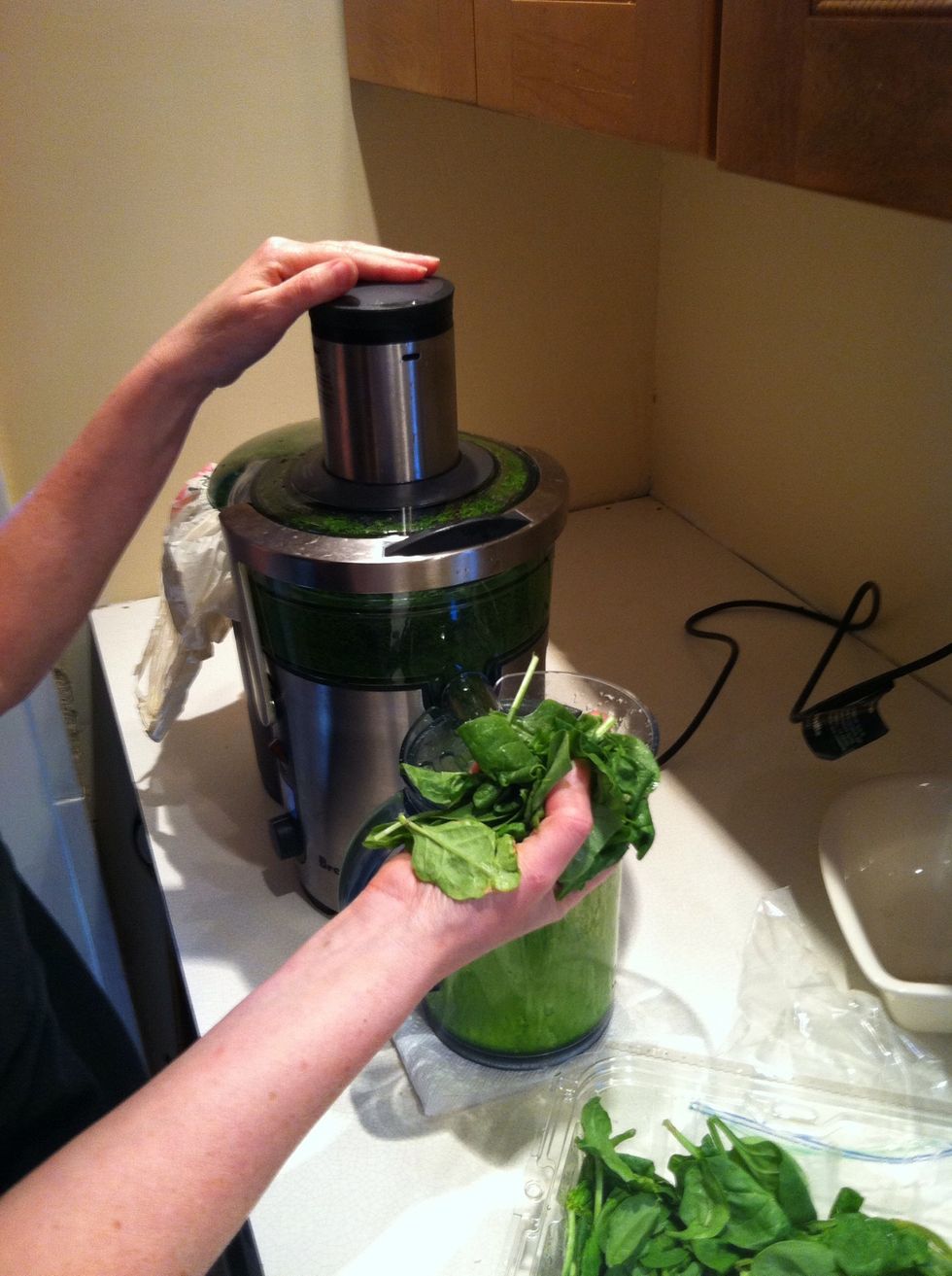 Then add two handfuls of spinach to the juicer.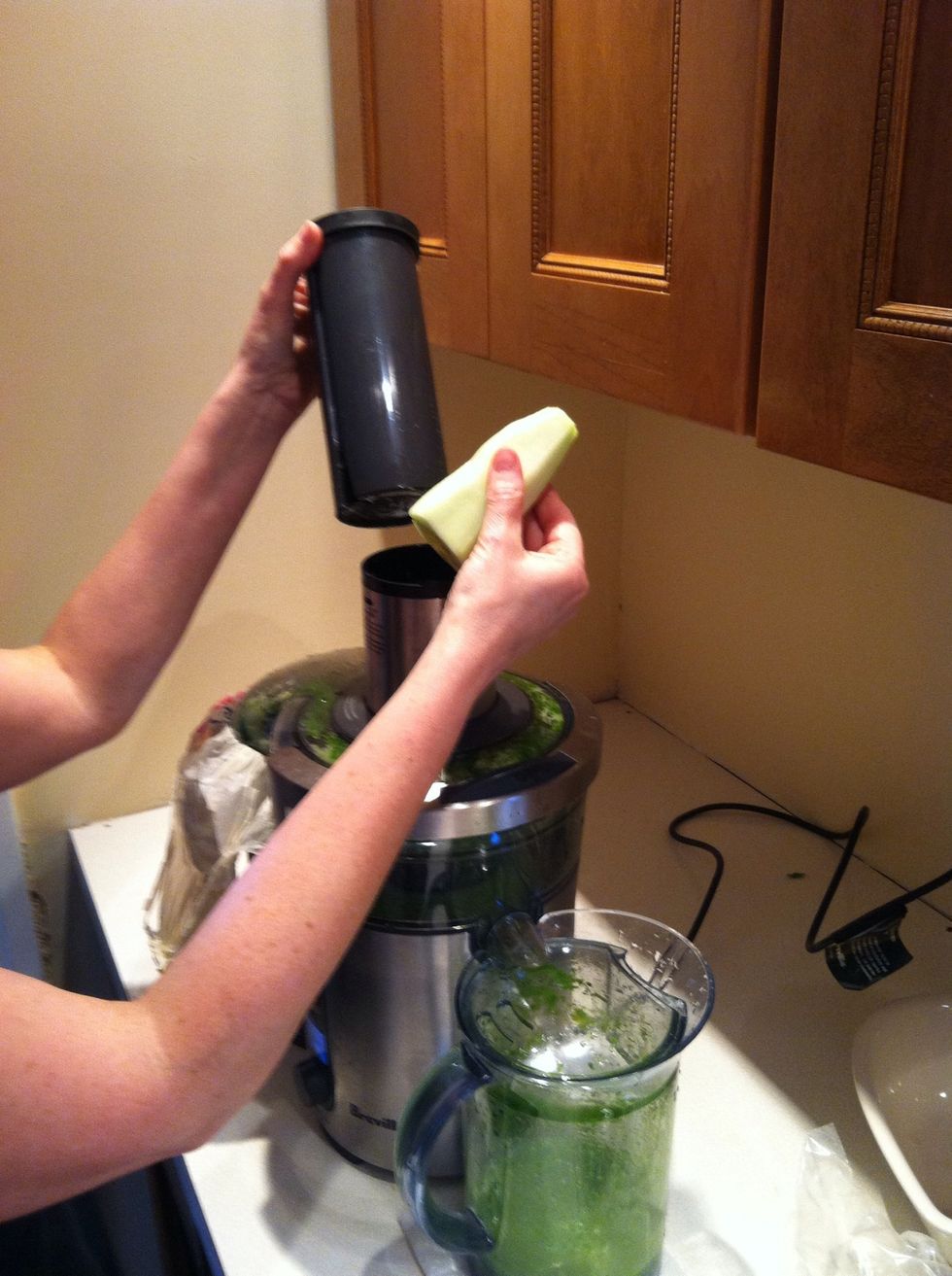 Next add one whole cucumber that has been peeled and washed.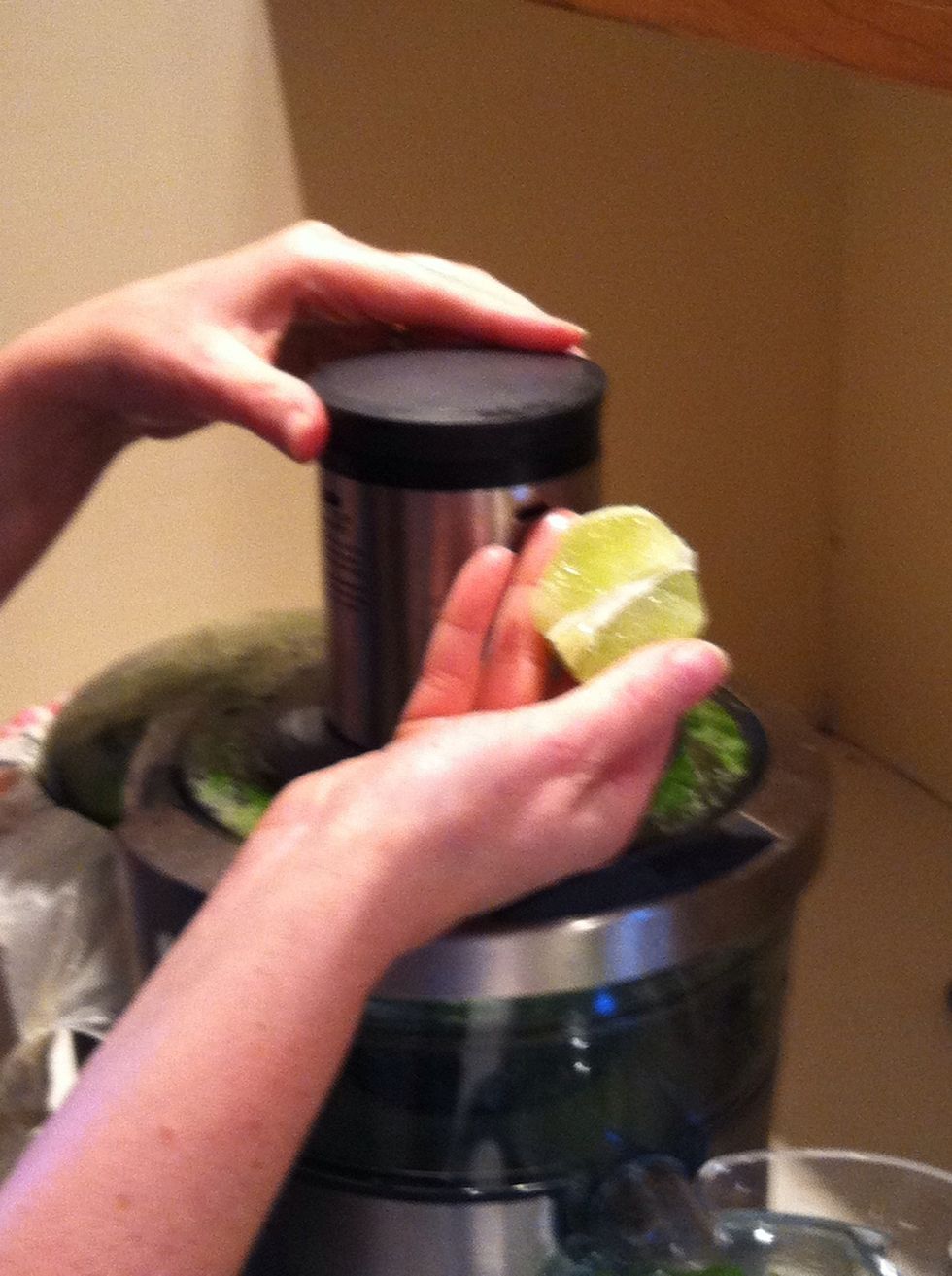 Then add one lemon or lime that has been peeled to the juicer.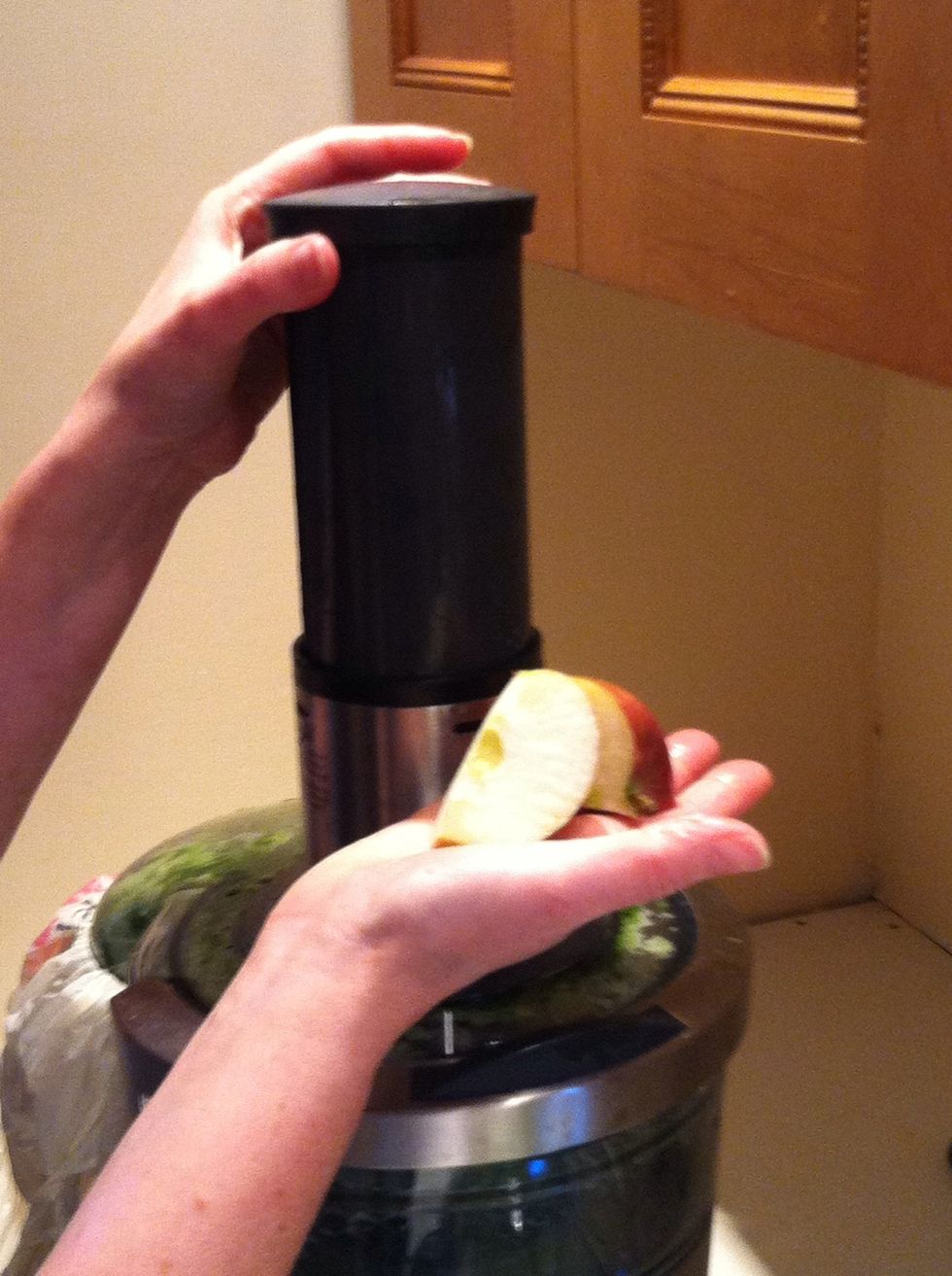 Finally add 2 apples that have been quartered to the juicer.
You will have approximately 16 ounces of juice.
This makes for some very tasty green juice.
Enjoy and remember add whatever you like to the juice if you don't like my selection of ingredients.
1.0bnch Green Kale, washed
1.0bnch Spinach, washed
1.0 Cucumber, peeled
1.0 Peeled lime or lemon,
2.0 Granny Smith or Macintosh Apples , cut in quarters