If you're in southern Arizona, try a @dragooncafe chicken green chile pecan burrito. Here's how they make it.
22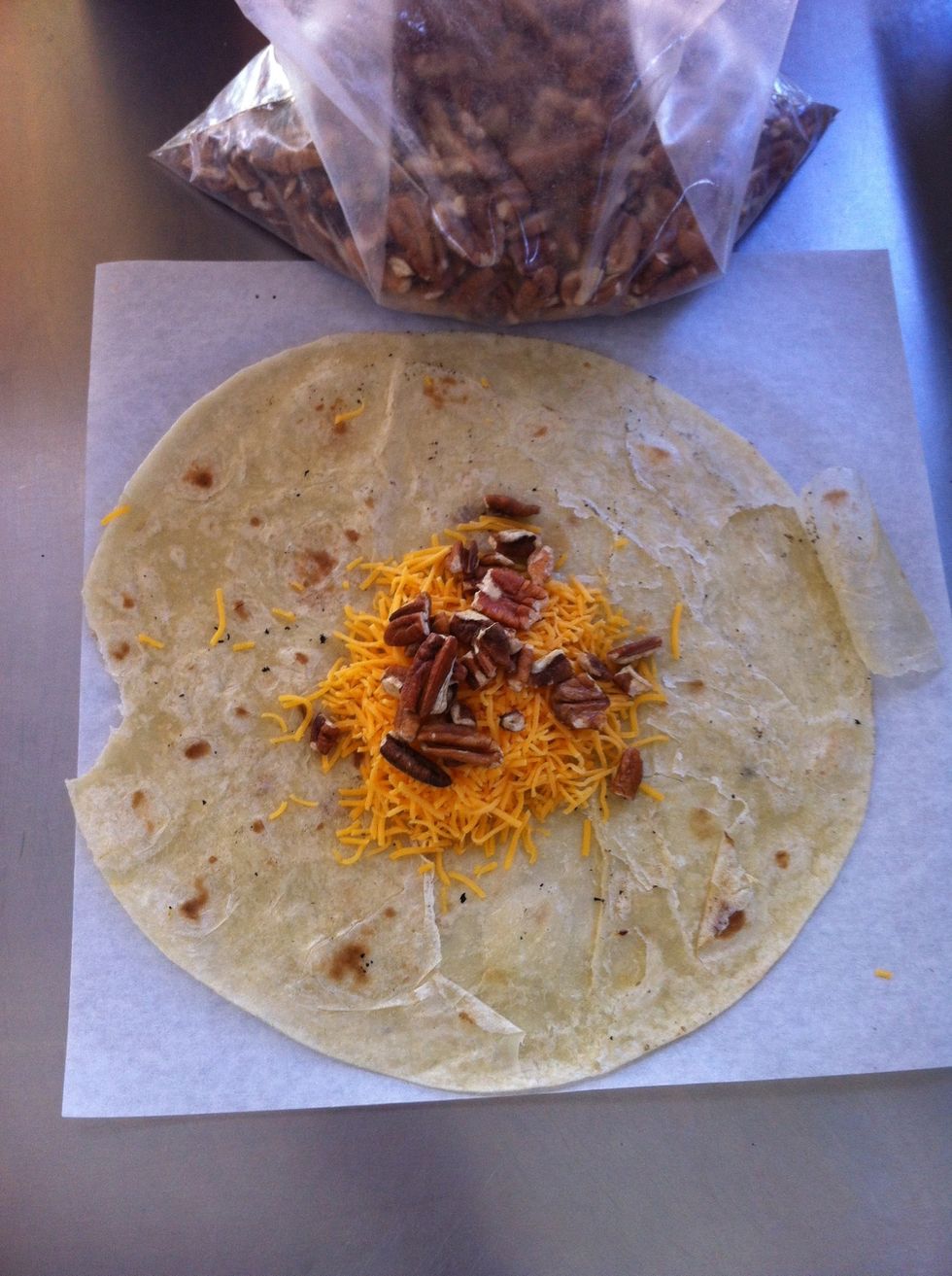 On a flour tortilla, add your favorite shredded orange cheese and a handful of chopped pecans.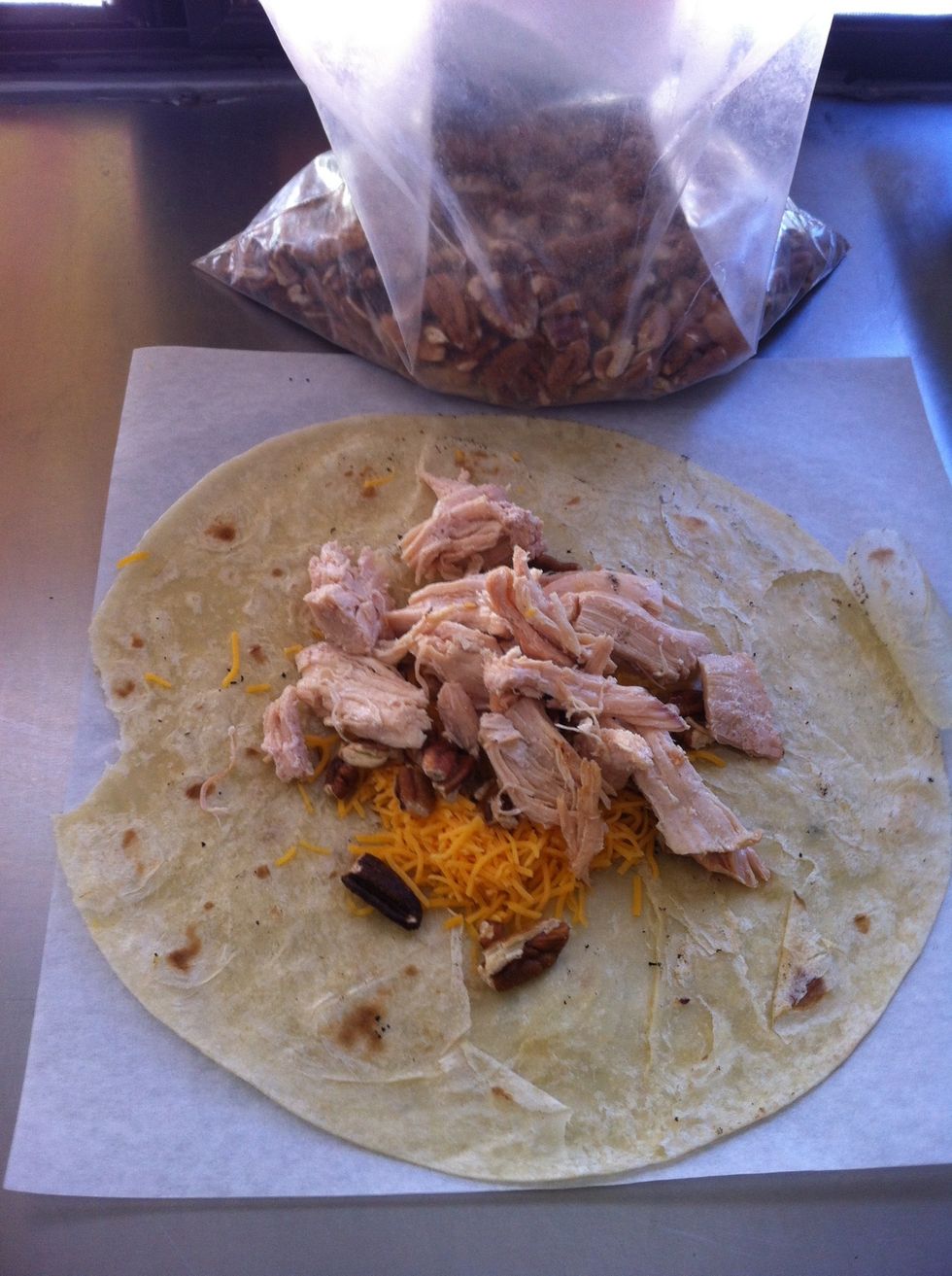 Pile high chicken cooked and seasoned to your liking.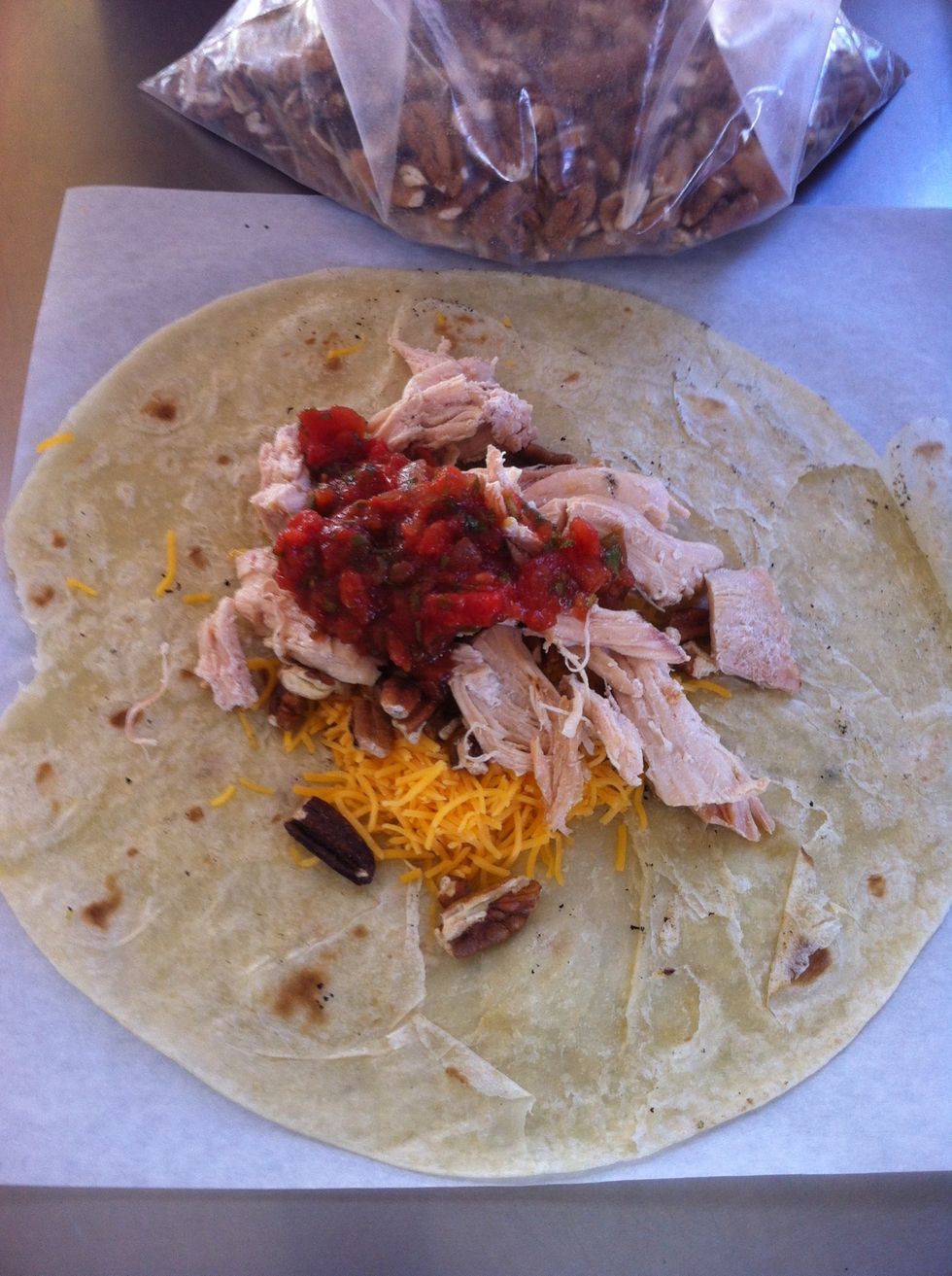 Pour on your favorite red salsa.
Add chopped green chiles.
Roll it up and enjoy. Better yet, find #Arizona Dragoon Cafe and Catering and order one off the menu. http://www.facebook.com/DragoonCafeCatering
1.0 Flour tortilla
Red salsa
Diced green chiles
Grated orange cheese
Chopped pecans
Cooked chicken
Streetfood Files
@streetfoodfiles Southwest Food Truck Correspondent #Arizona #Colorado #NewMexico #Utah for @EatStTweet Blog on @FoodNetworkCA