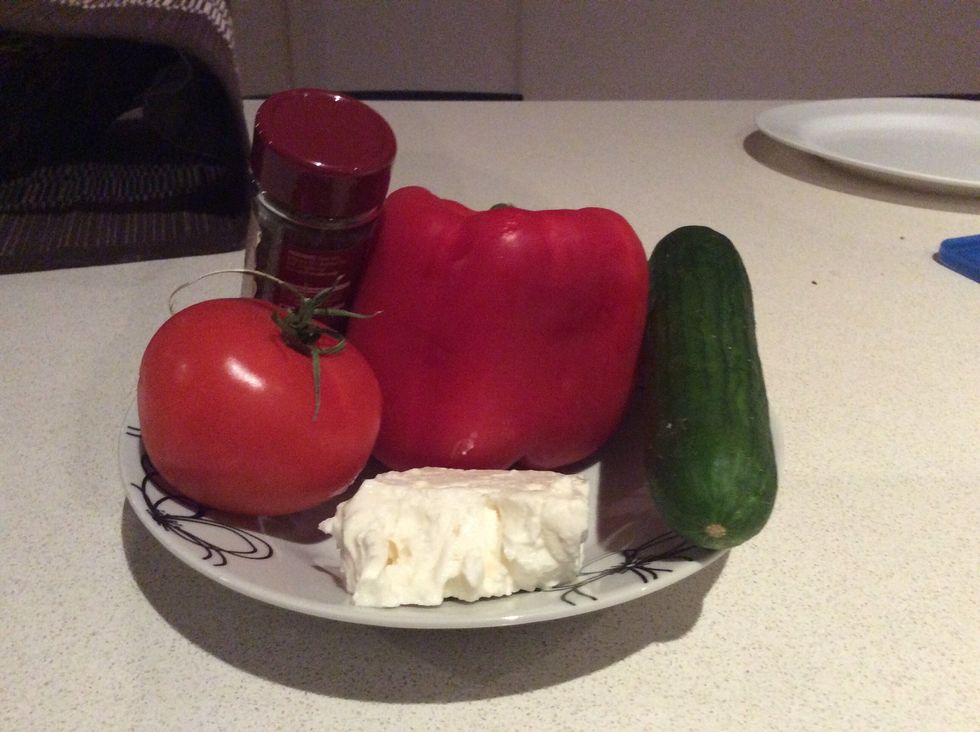 In this meal, you will need 1 tomato, 1 cucumber, 100 grams of feta, 1 capsicum & oregano OR you can use herbs.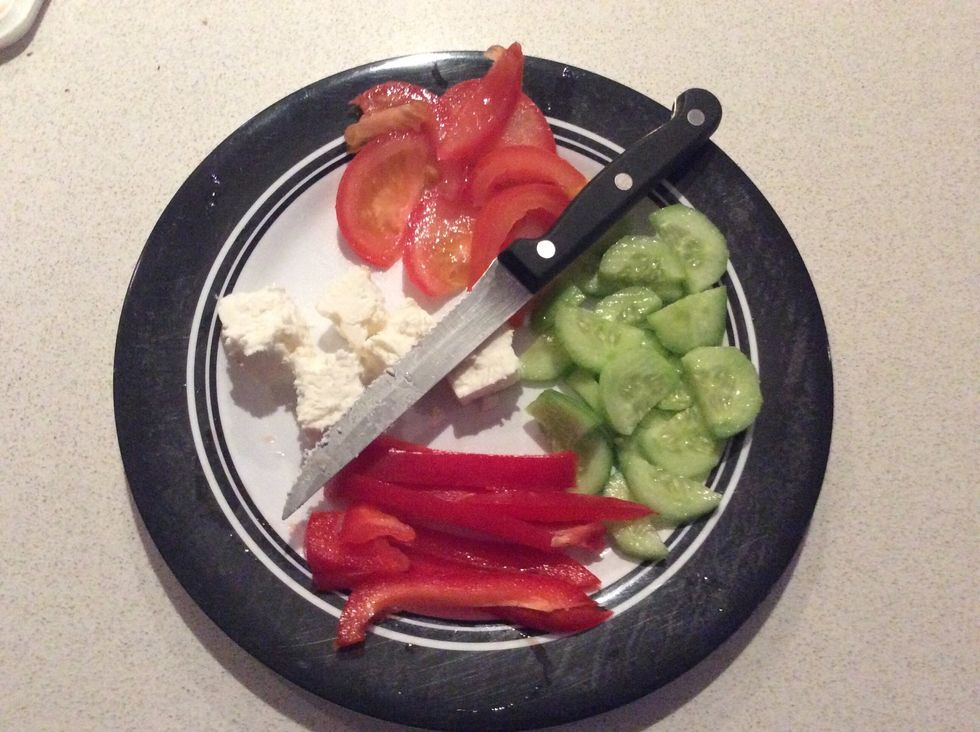 Cut the cucumber, tomato & capsicum in small pieces. Unless you want them bigger or smaller, it's your choice. With the feta you can simply break it into how many pieces you want to with your hands.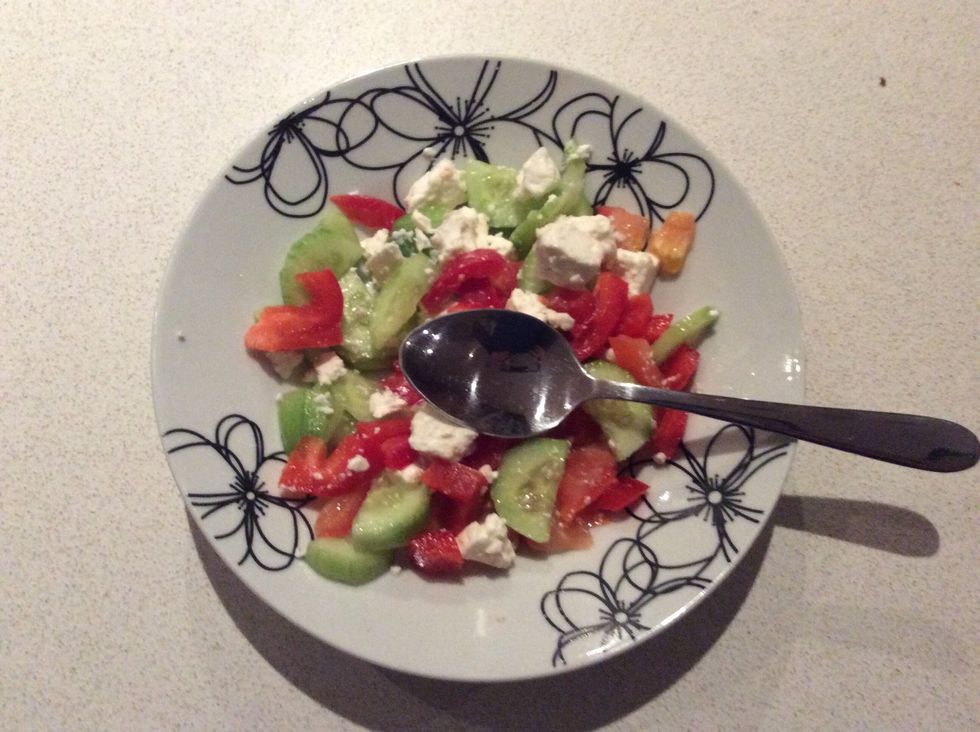 Next, grab a bowl out and put all your ingredients in it in any order or just at the same time. Mix it all together with a spoon.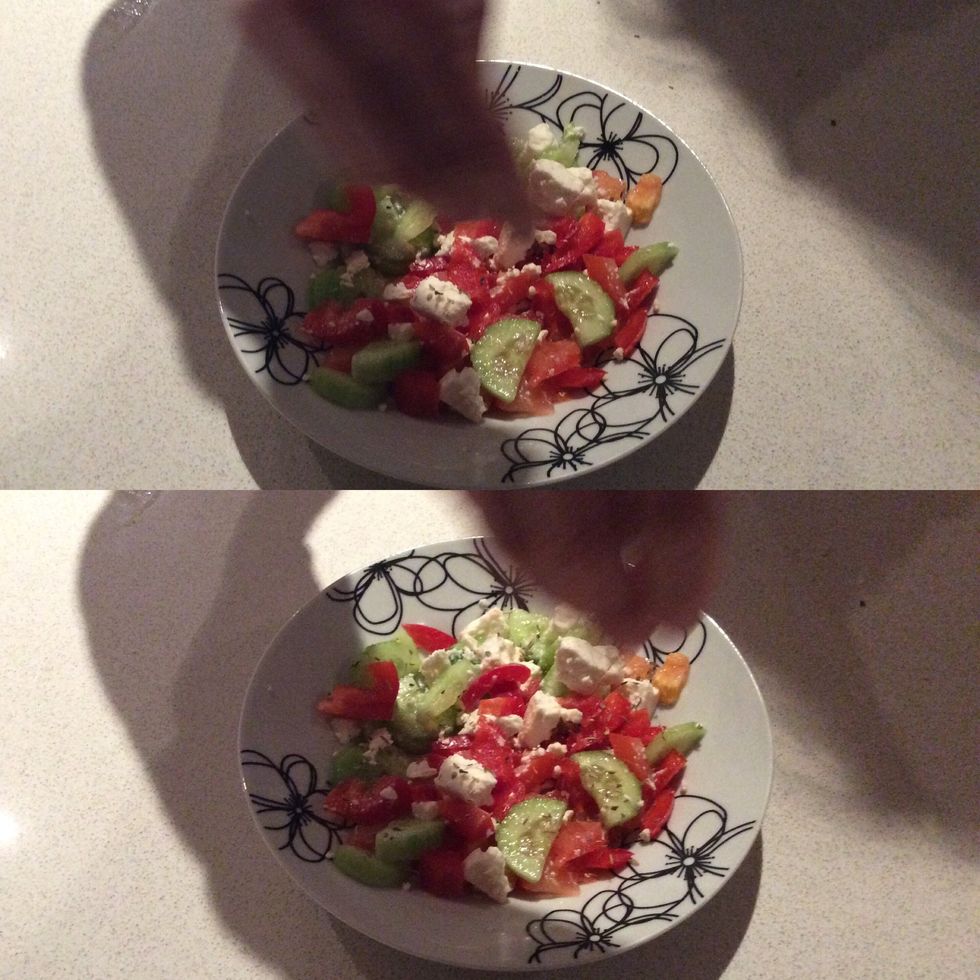 Next grab the oregano or the herbs, and clearly sprinkle it over the salad.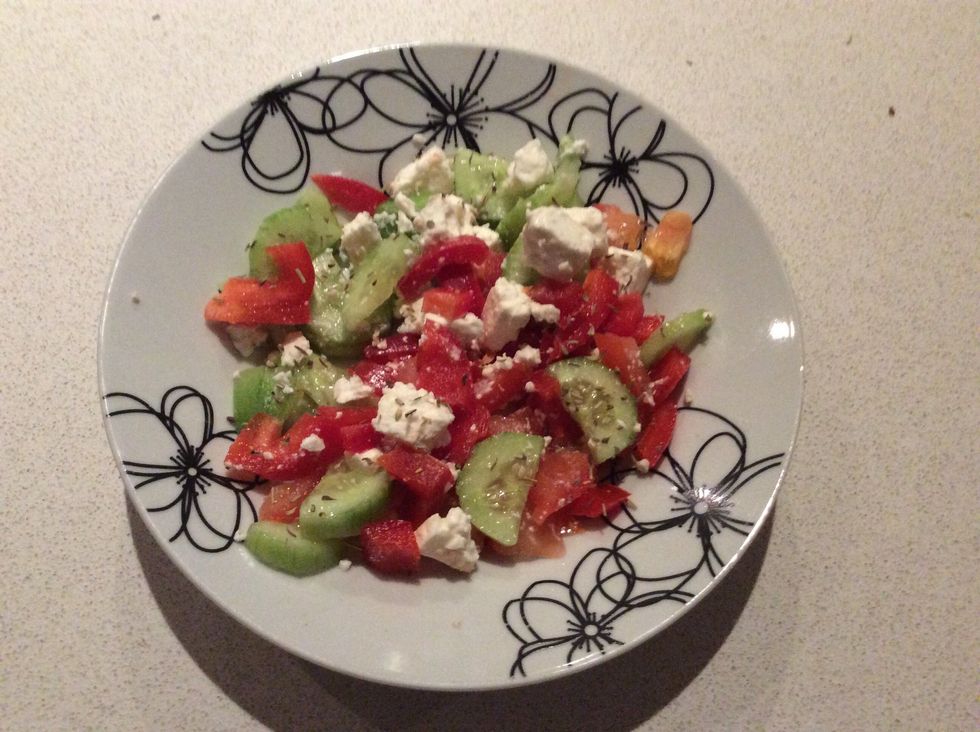 And that's it! You have made a Greek salad! Here is the final photo which should look similar to your Greek salad.
The creator of this guide has not included ingredients