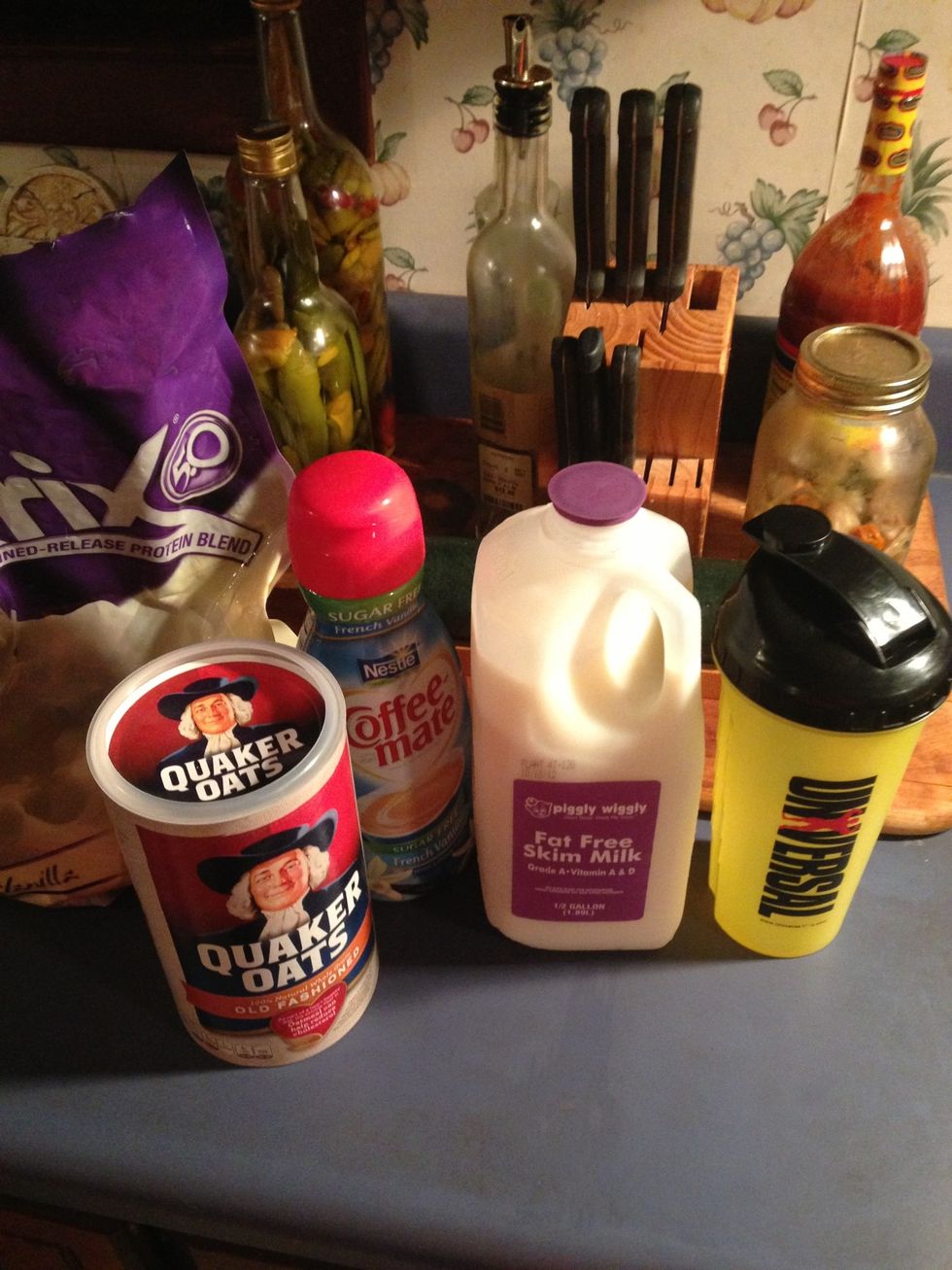 You'll need a shaker bottle, skim milk, protein, raw oats and coffee creamer (optional)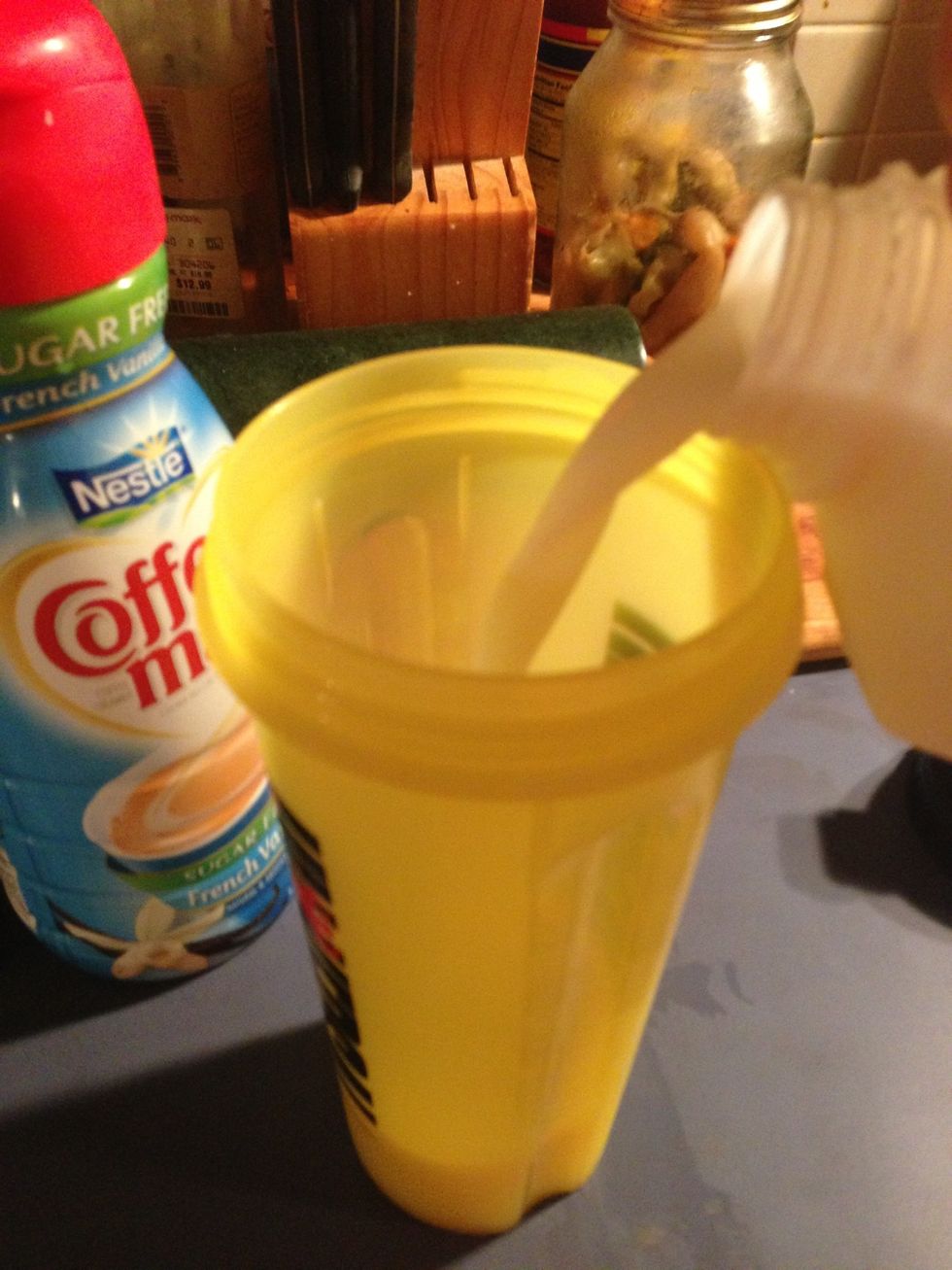 Add about 10-12 ounces of milk.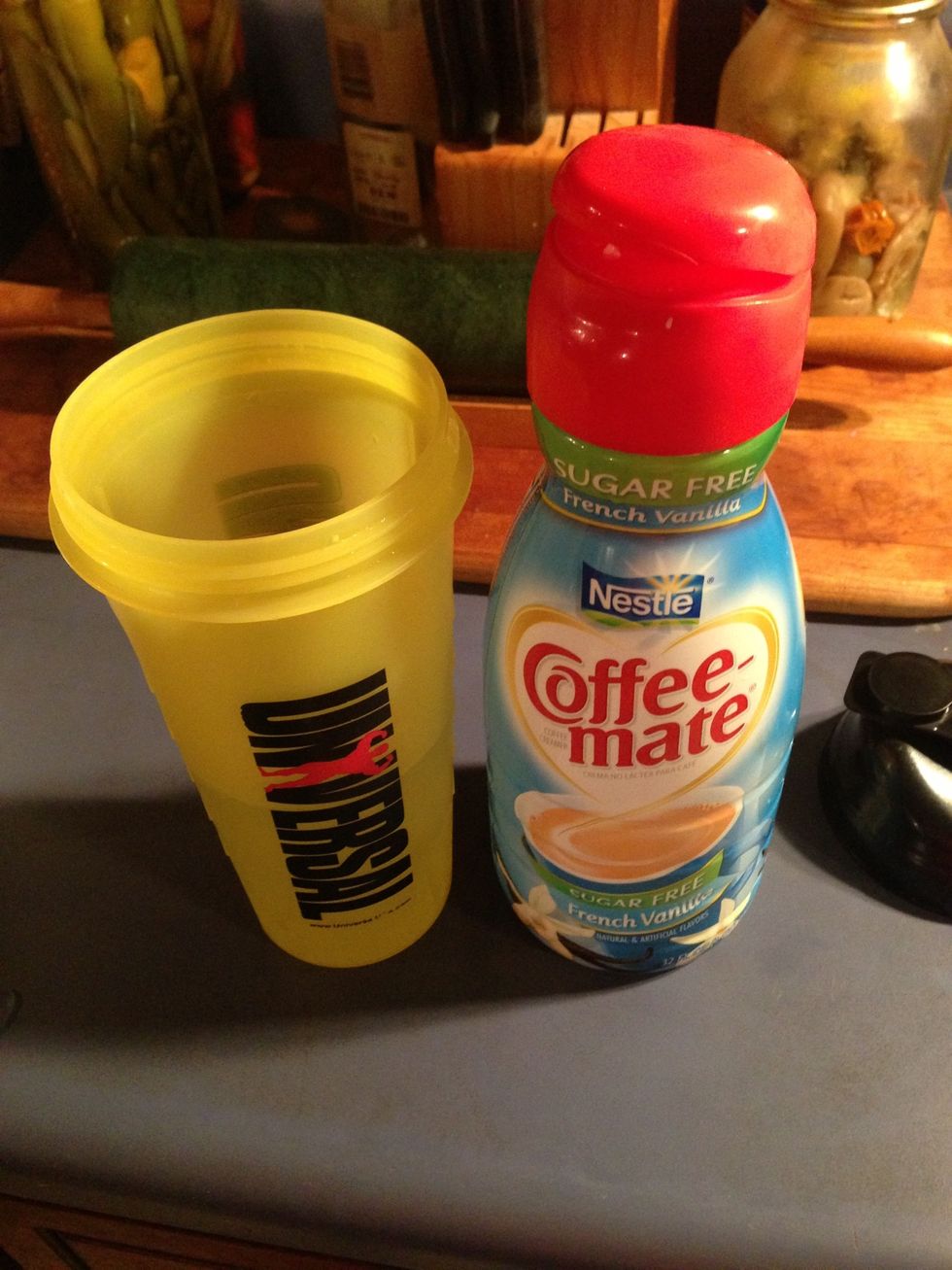 If you don't have any milk just use water and add just a little coffee creamer! (About an ounce or two). Don't be too generous, it can be overbearing.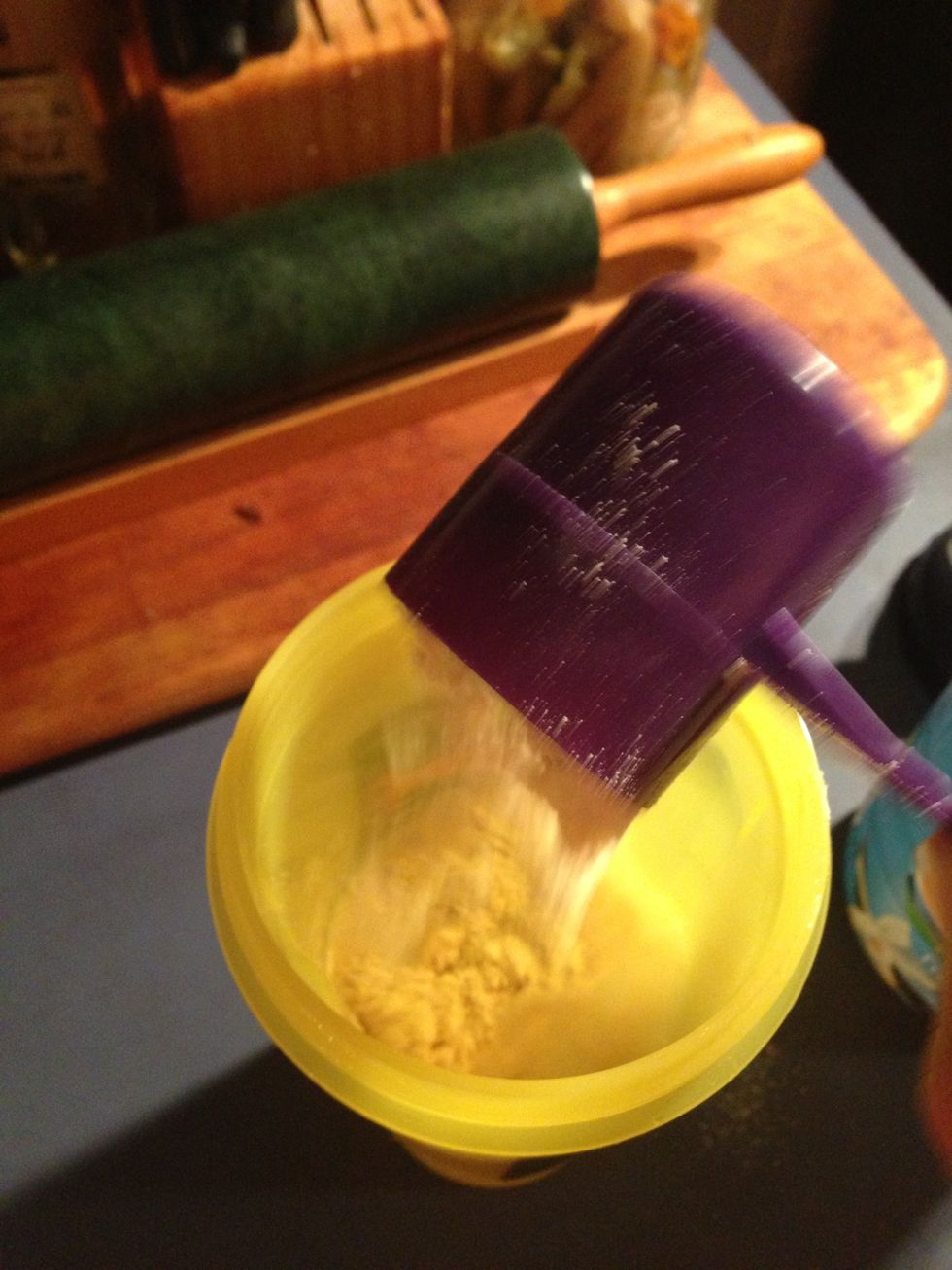 Add a scoop of protein
Add 1/4 cup of raw oats. NOT instant oatmeal.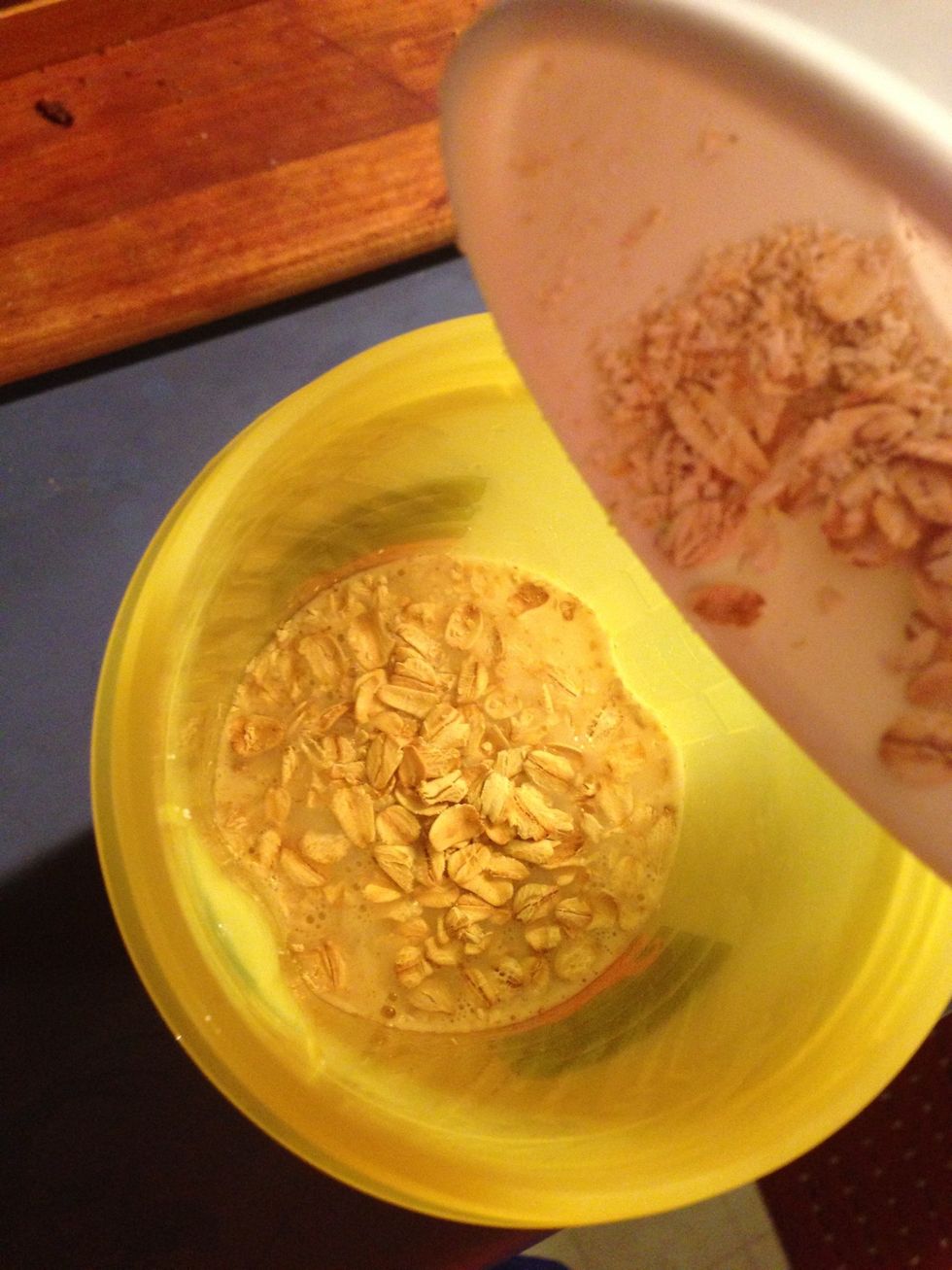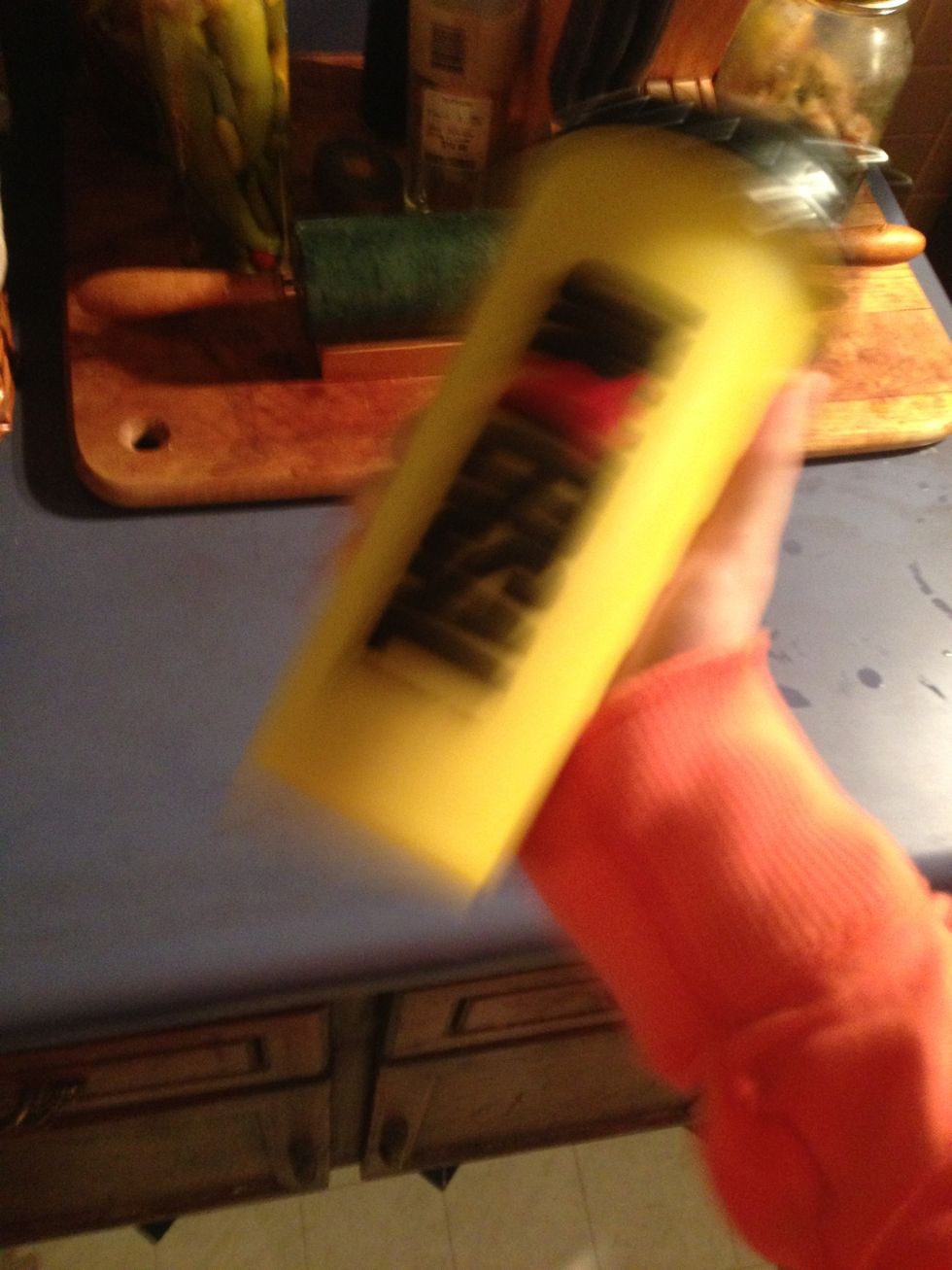 Shake shake shake!
Work out! You've got a perfect blend of protein and carbs to recover like the pros!
Protein
12.0oz Skim milk
1/4c Raw oats
1.0oz Coffee creamer