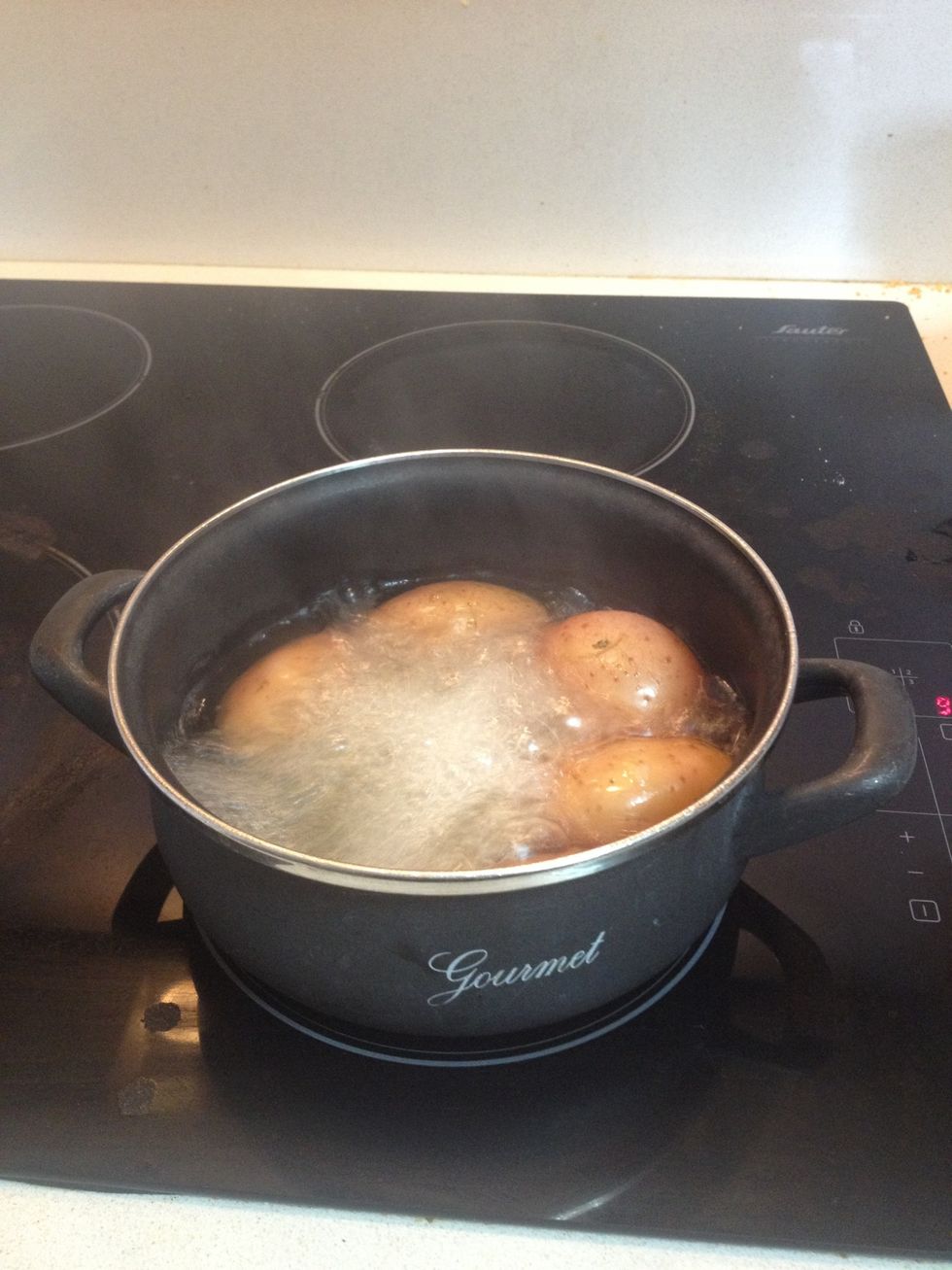 Boil the potatoes until they are soft when you stick them with a fork/knife/toothpick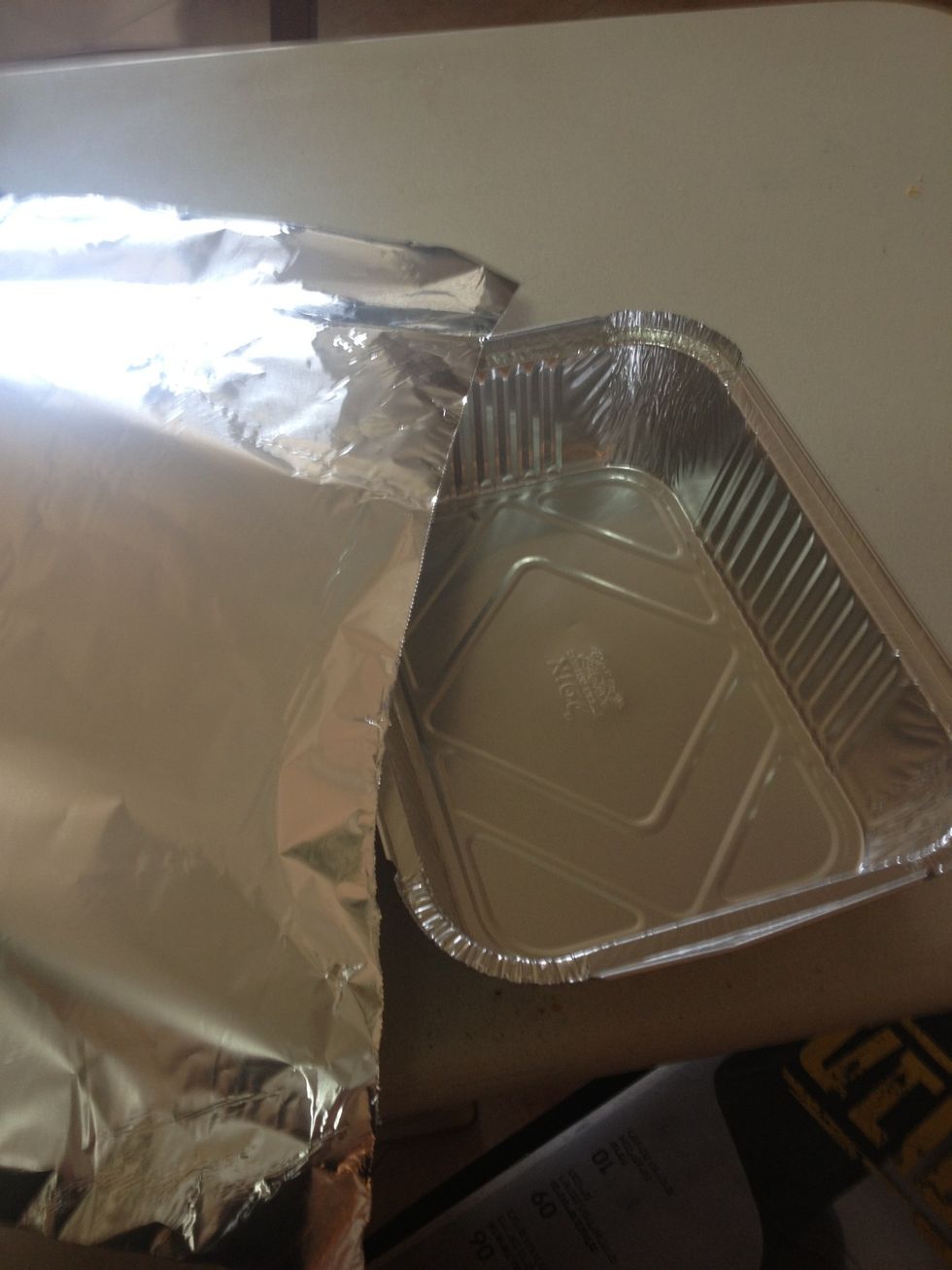 Take your aluminum tray and foil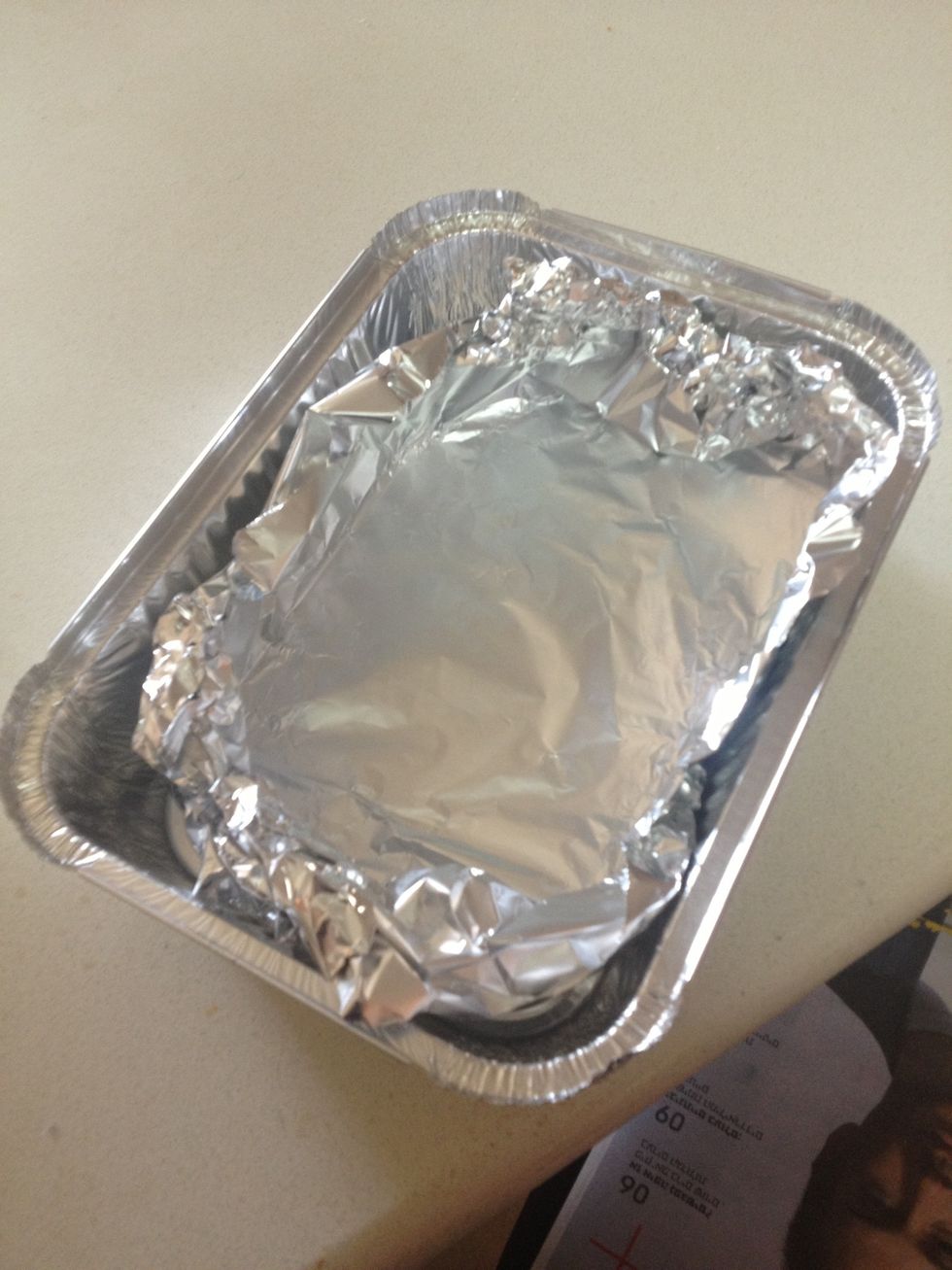 Put the foil inside the tray like this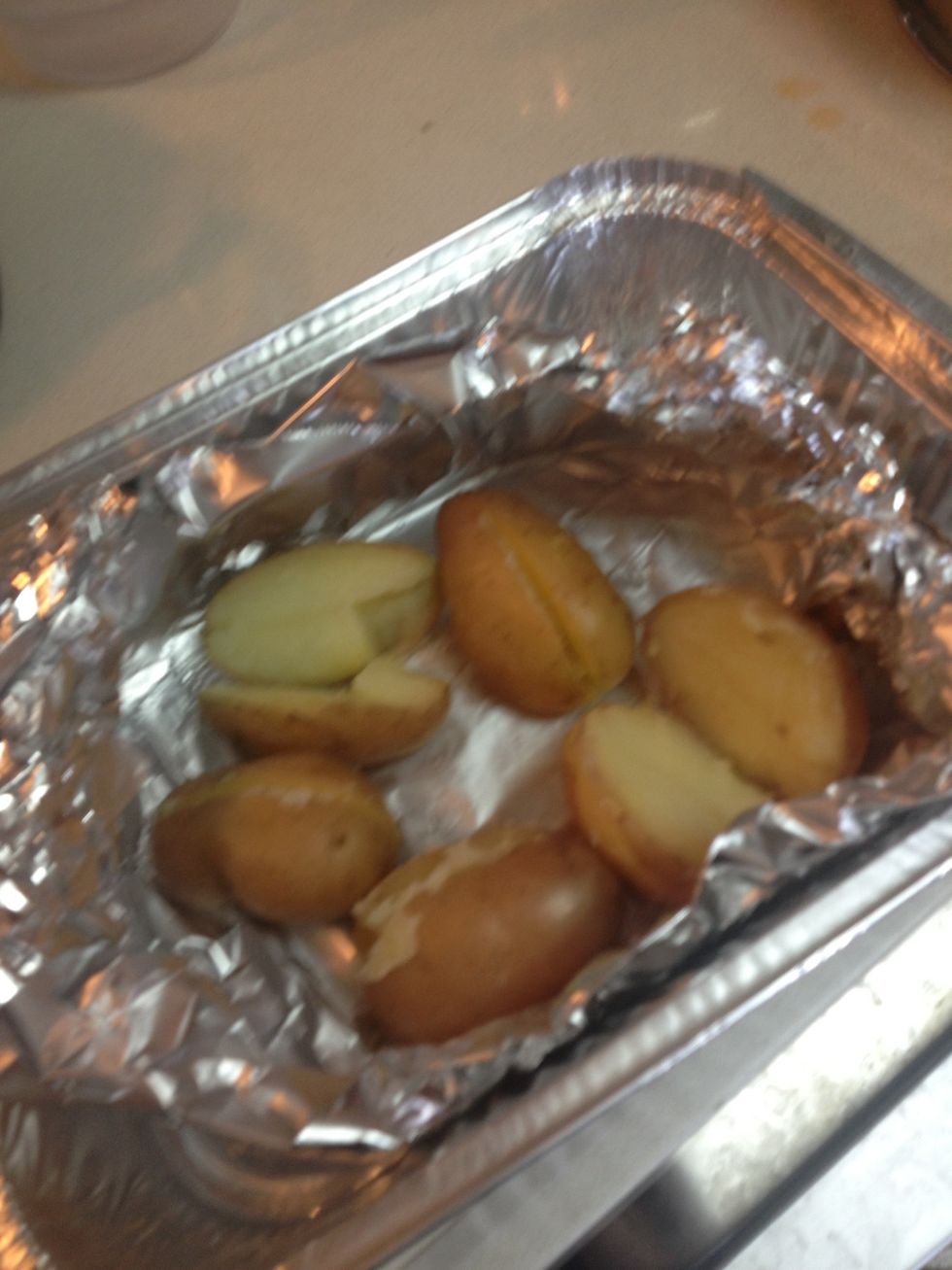 Put the potatoes in the tray and cut them in the middle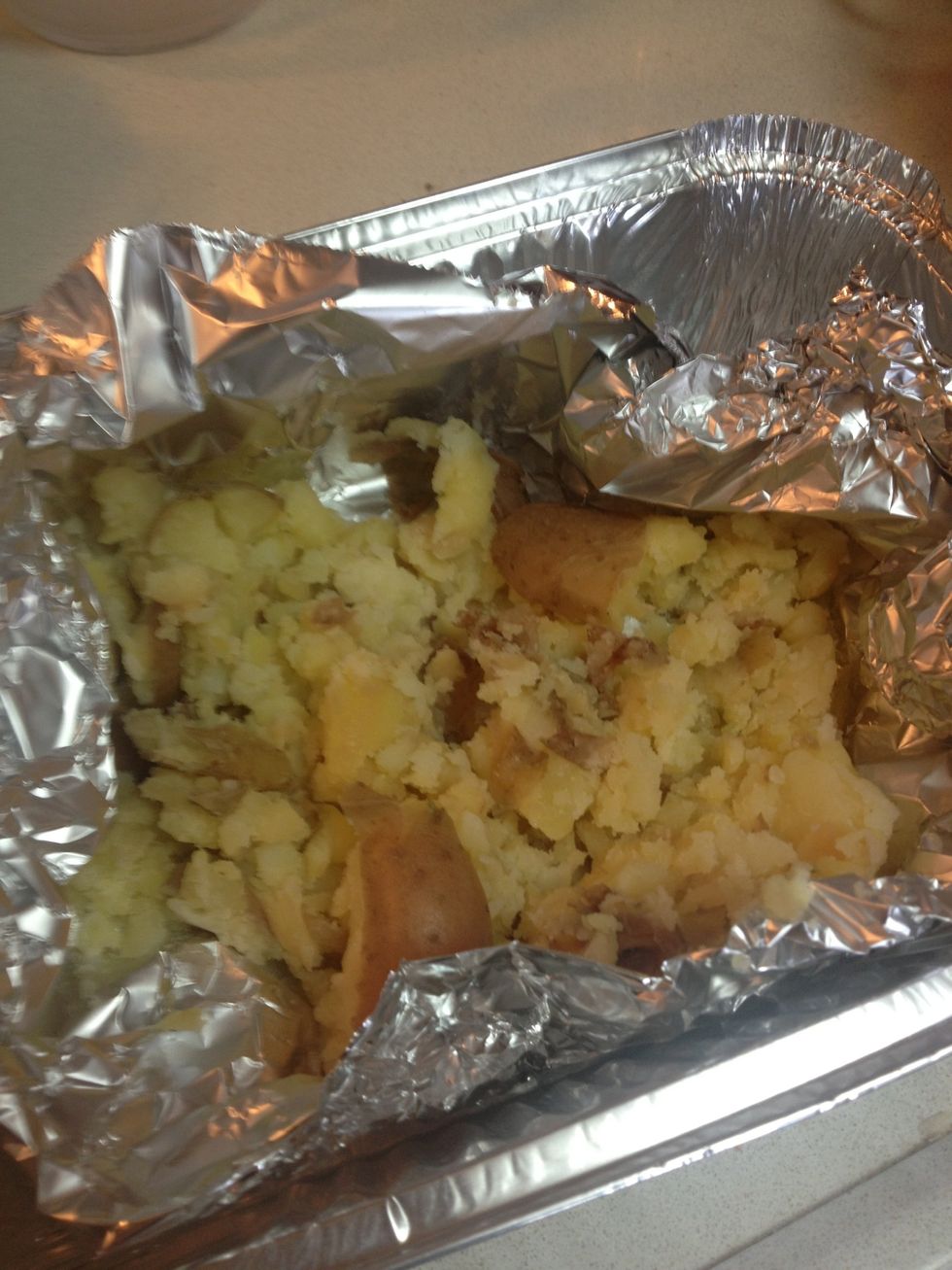 Mash it!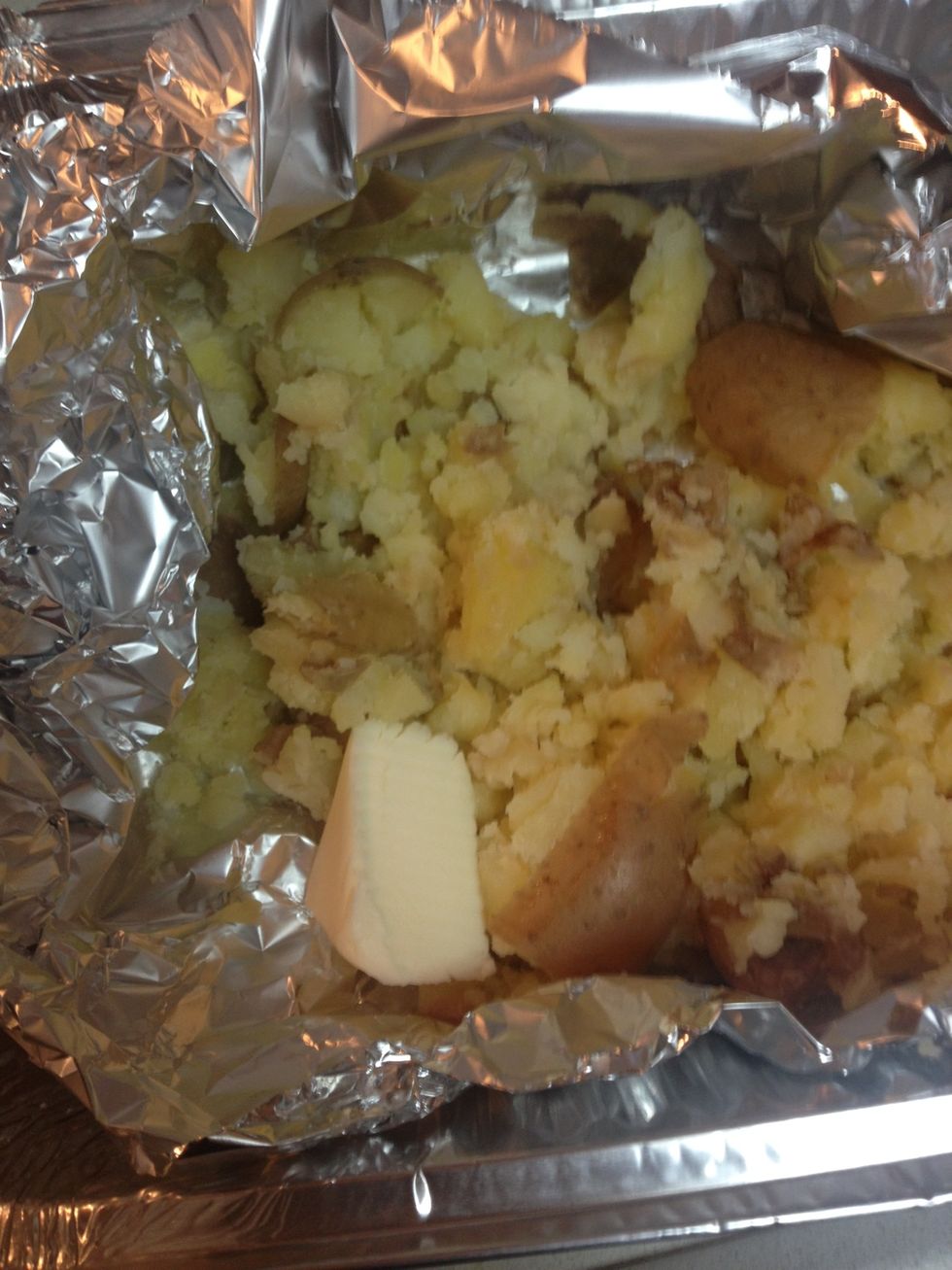 Add some butter and mash it in also..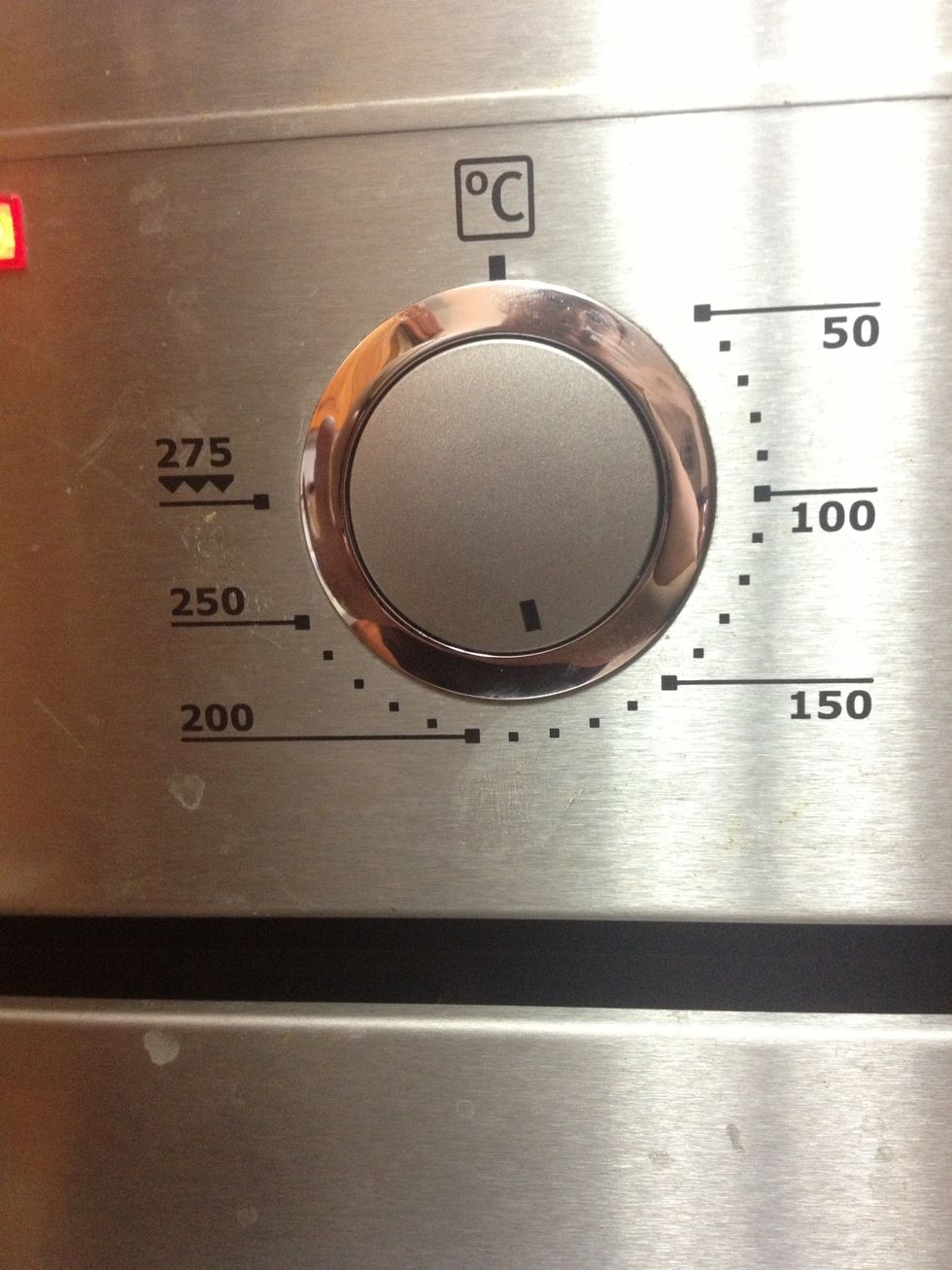 Heat your oven to about 180 c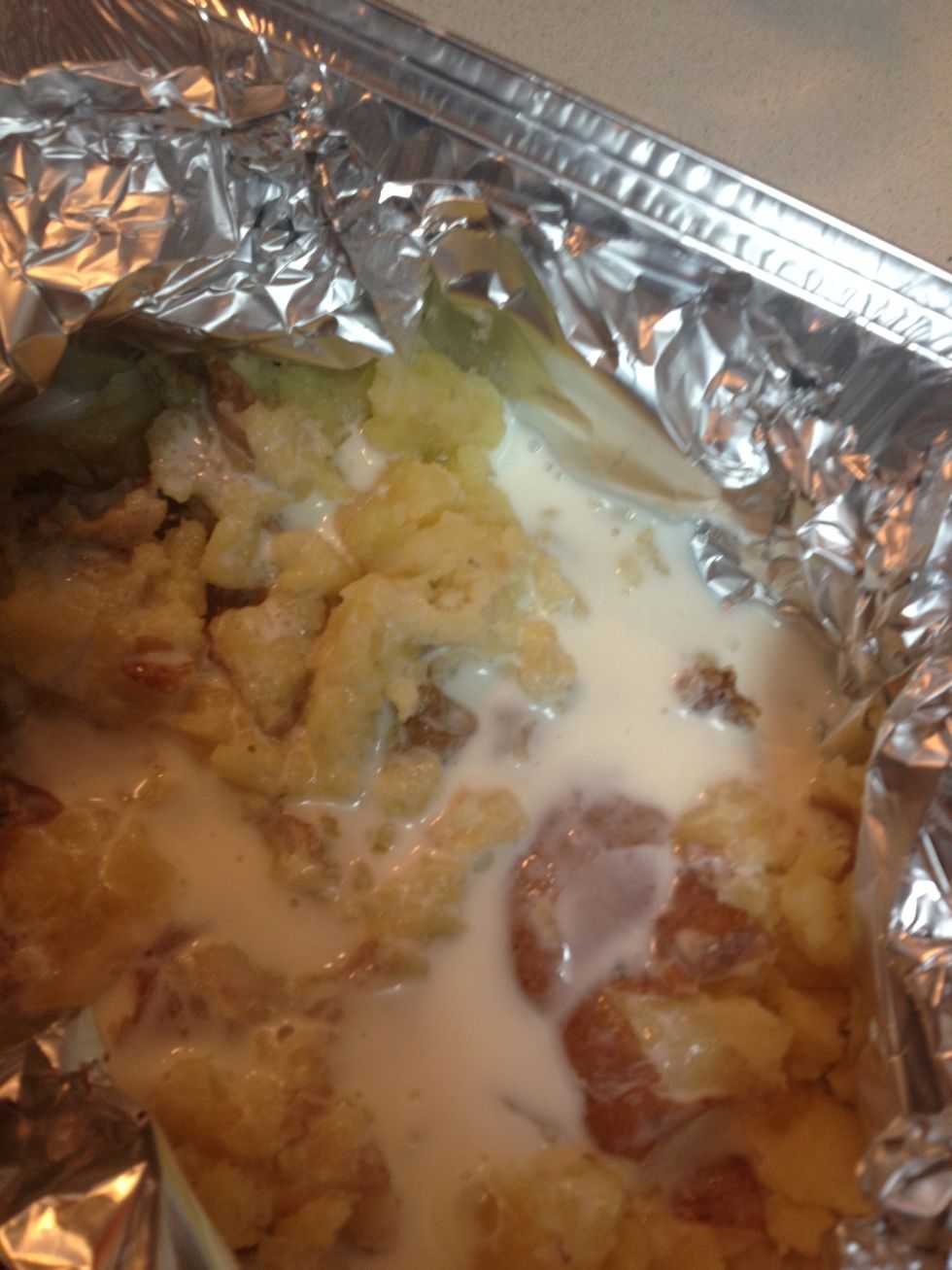 Add liquid cream cheese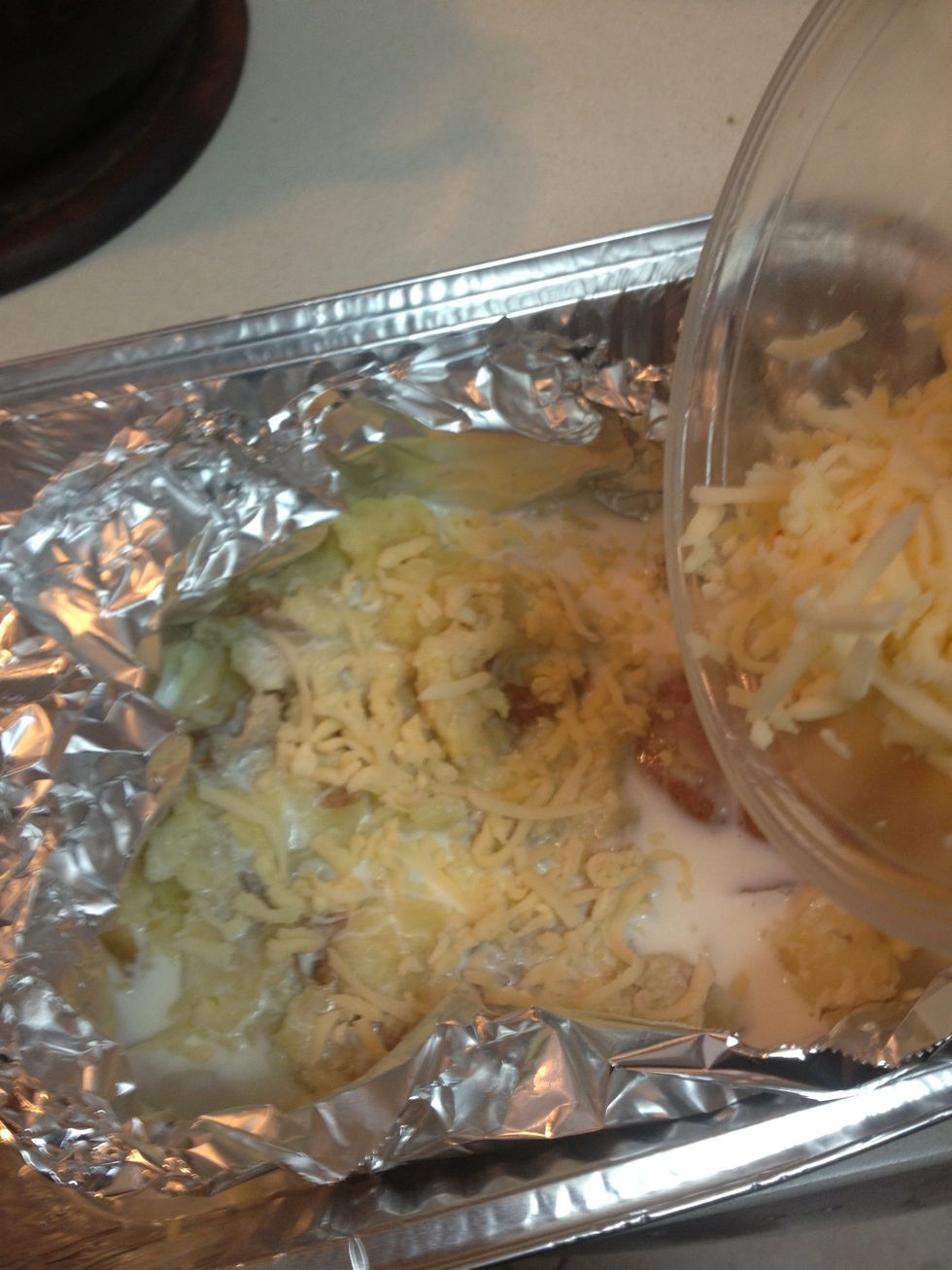 Add cheese!! :)))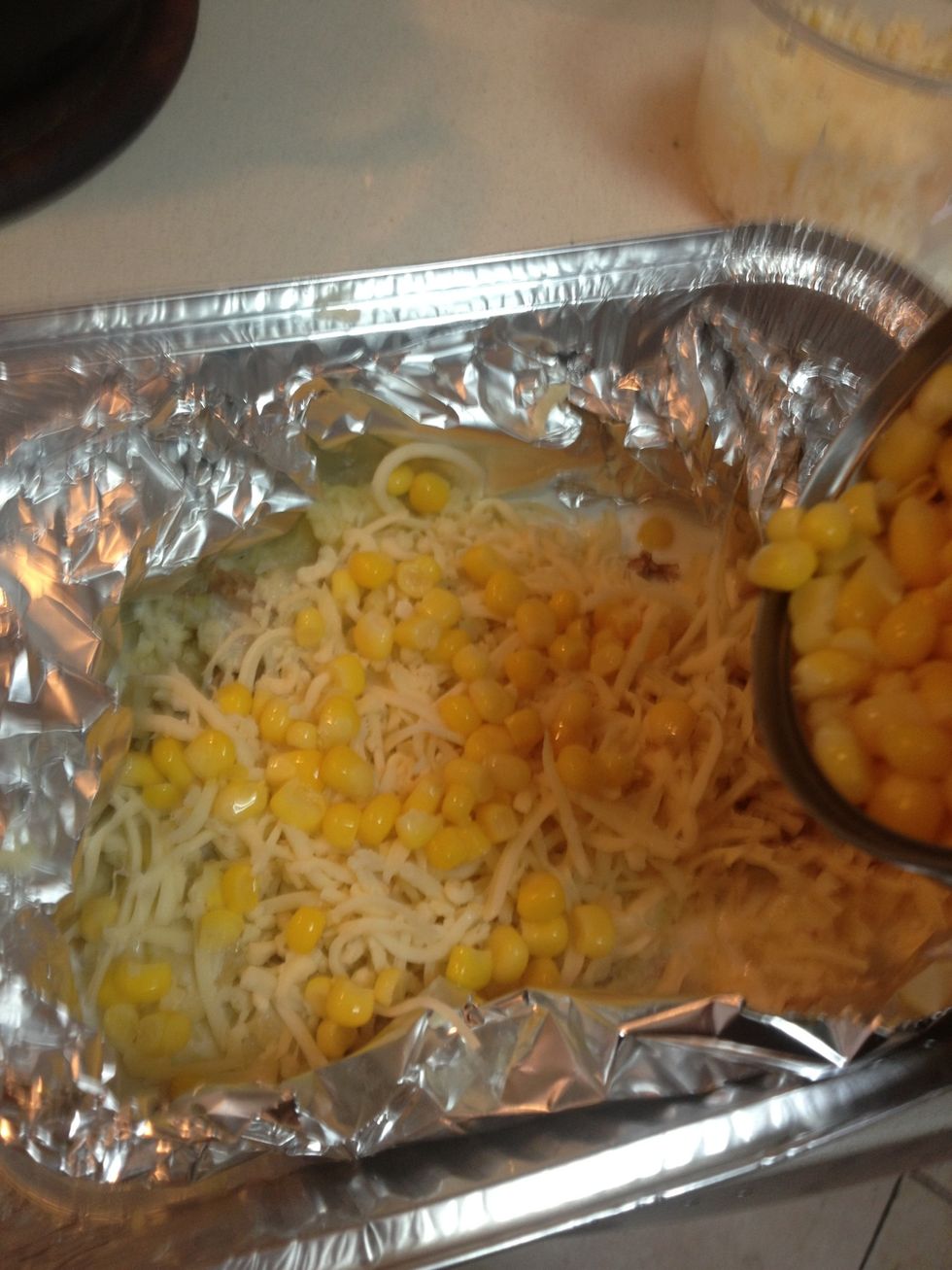 You can add any addition you want. I am adding corn :)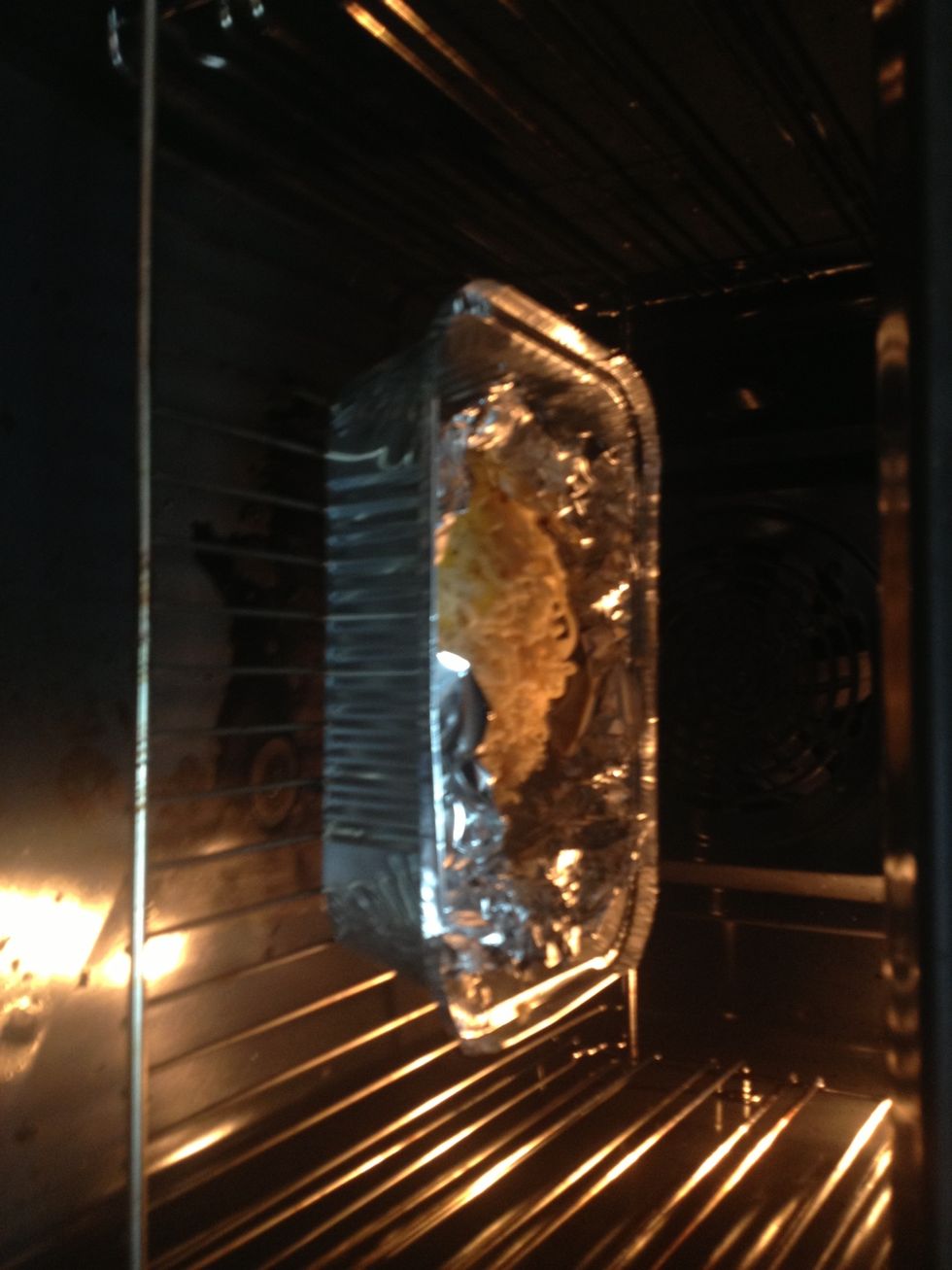 And into the oven!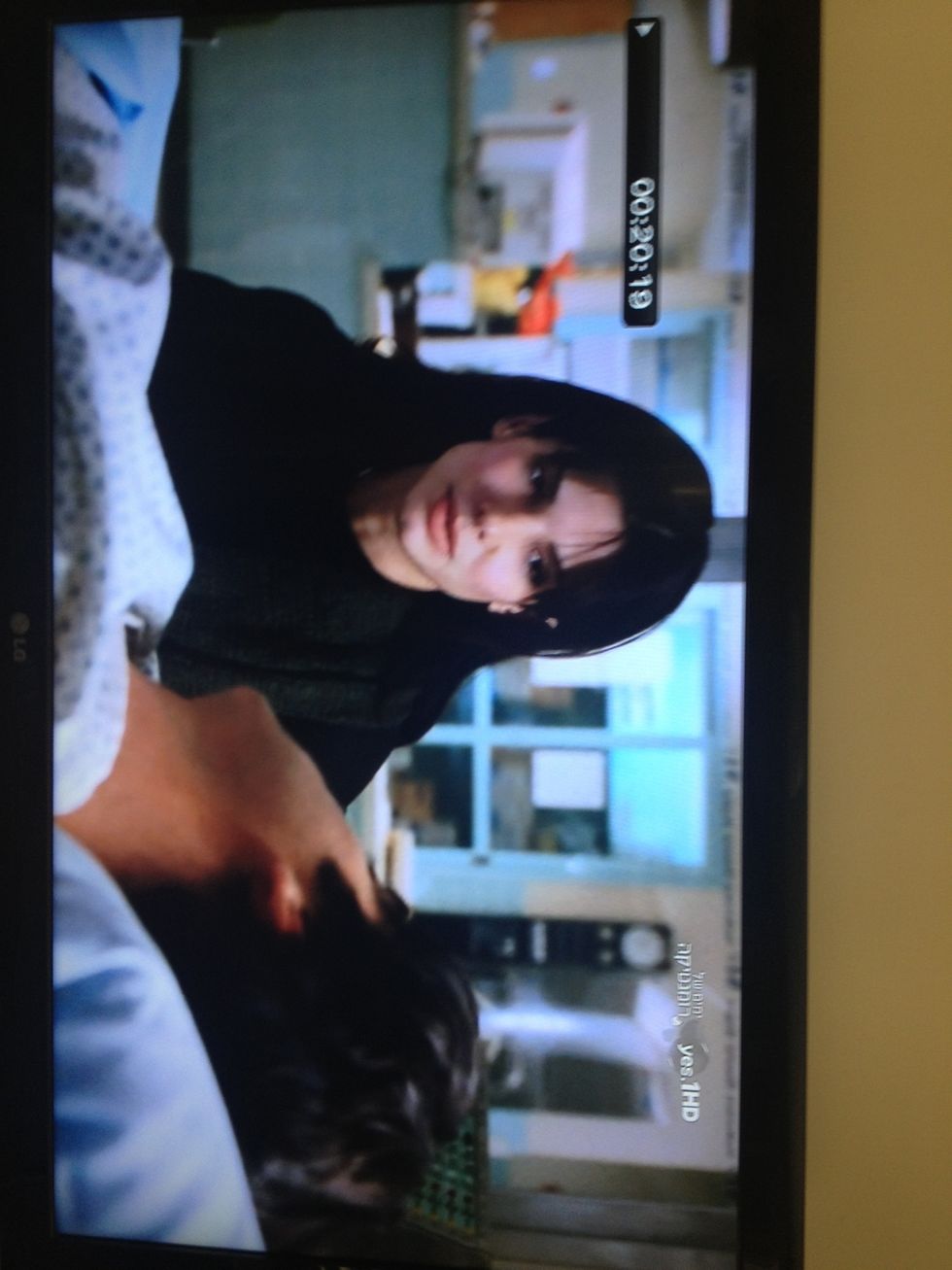 Watch a movie while it's in the oven. I am watching While You Were Sleeping. JUST DON'T GET CARRIED AWAY! You don't want your food to burn!!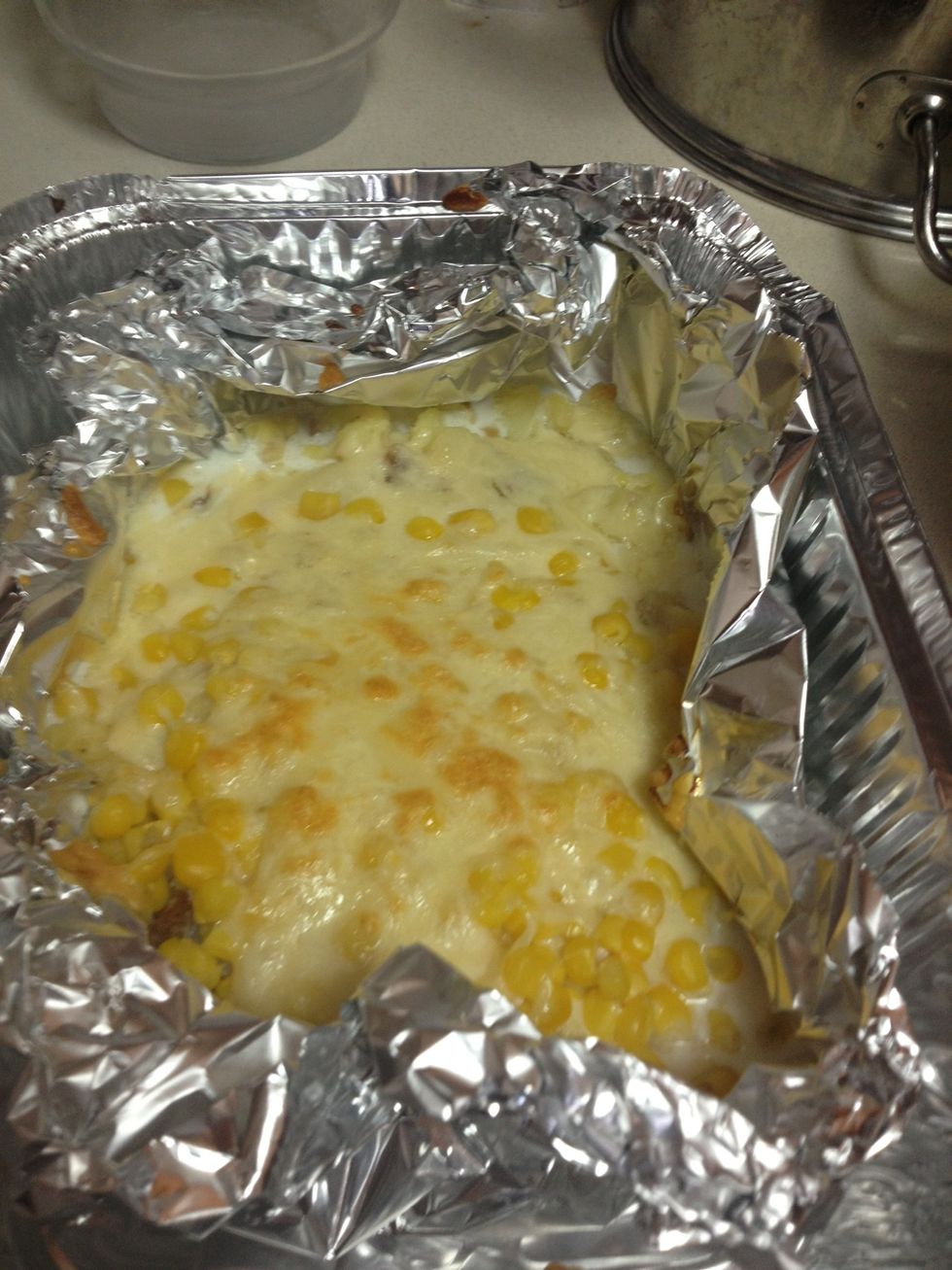 You will know it's ready when the cheese starts to get dark in color and crispy (yumm)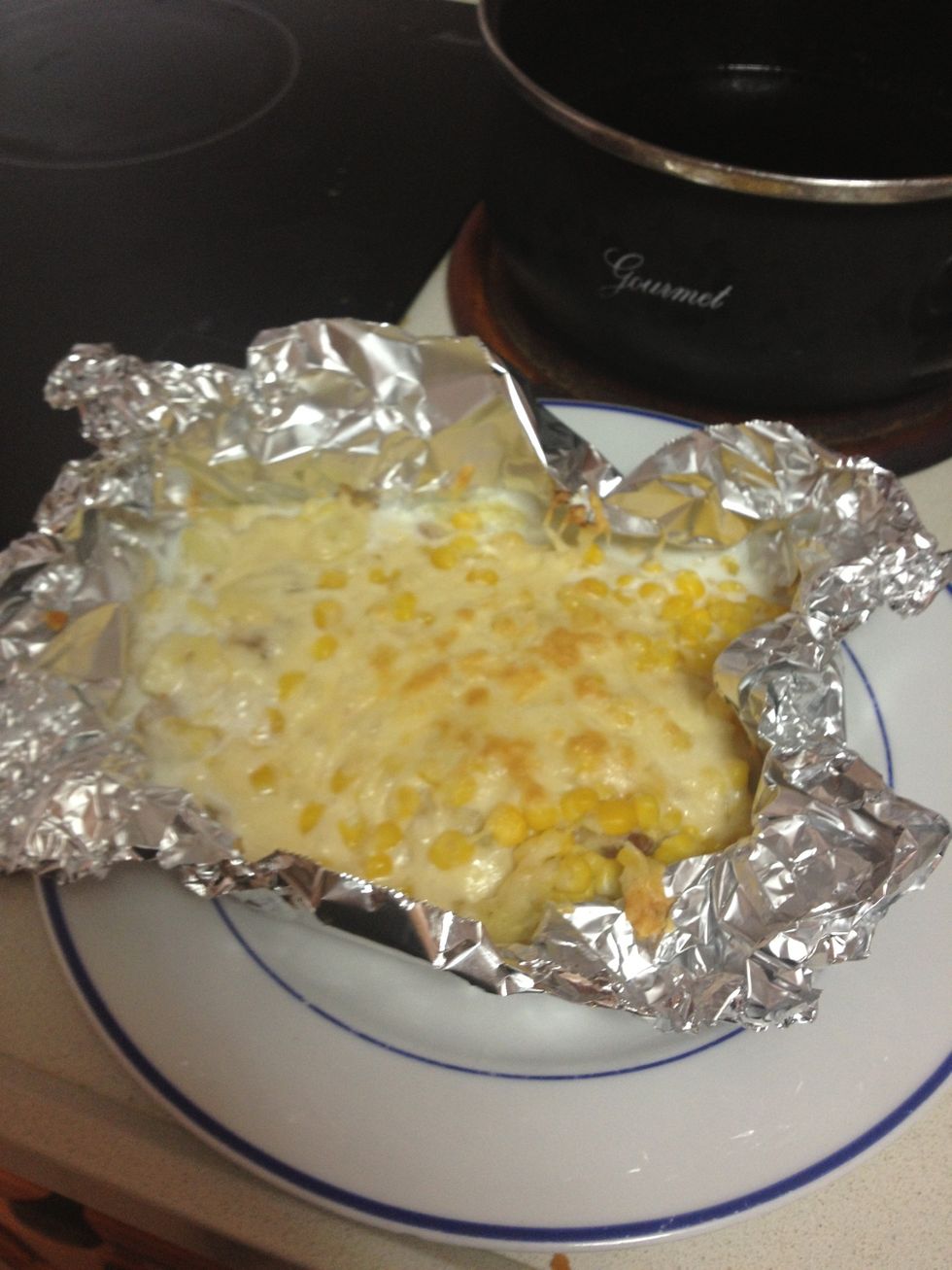 Pick the foil up from the tray to your plate. Add some salt if you want a bit more flavor and that it! Digg in!! :))
5.0 Small potatos
1.0 Aluminium cooking tray
1.0 Aluminum foil
2.0pch Salt (optional)
Cheese
Liquid cream cheese
4.0Tbsp Any addition you like