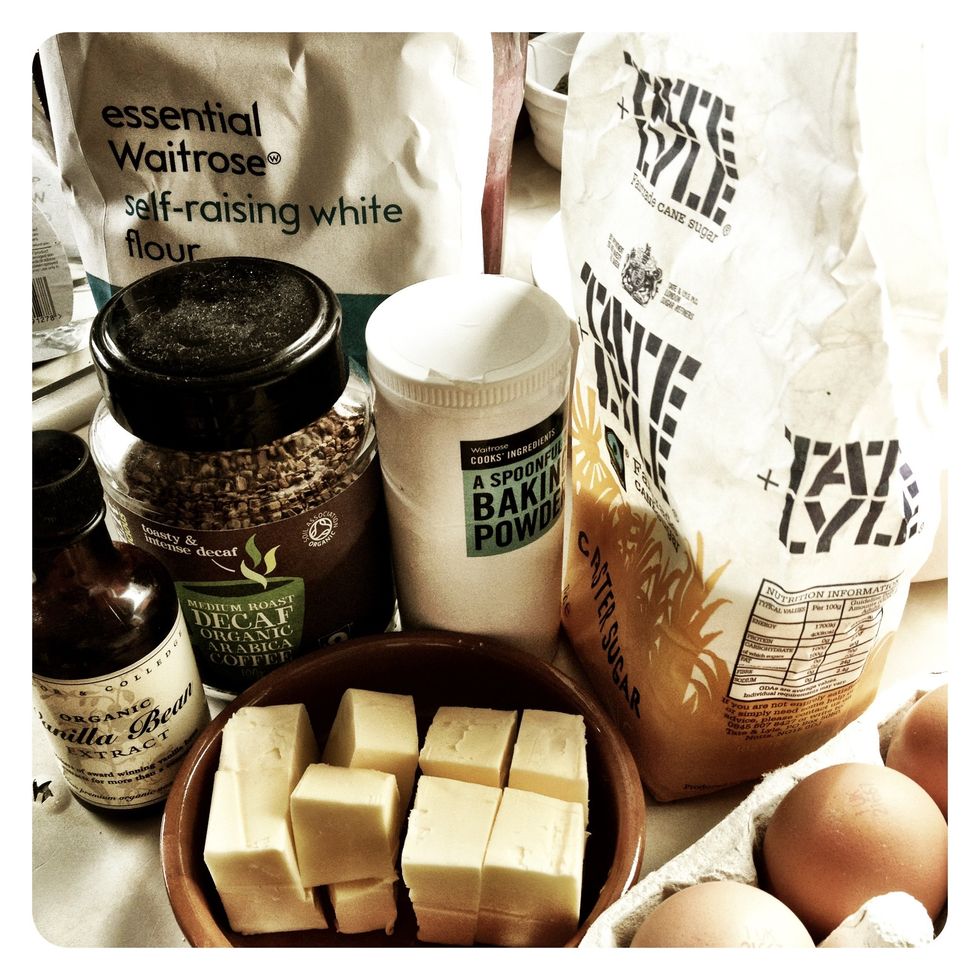 The ingredients
Make sure the butter is soft. Cream the butter and sugar. Can beat with a mixer if it's all nice n soft. Add the eggs and the dissolved coffee. Beat with a mixer until creamy.
Sift the flour and fold in one tablespoon to the mixture. Gently fold in the remaining flour and baking powder until the flour is incorporated into the mix. Divide equally between the baking tins.
Put in the oven middle shelf and bake for 25 minutes at Gas 4/180/350 degrees. Remove from oven when cooked. Leave to cool in the tins.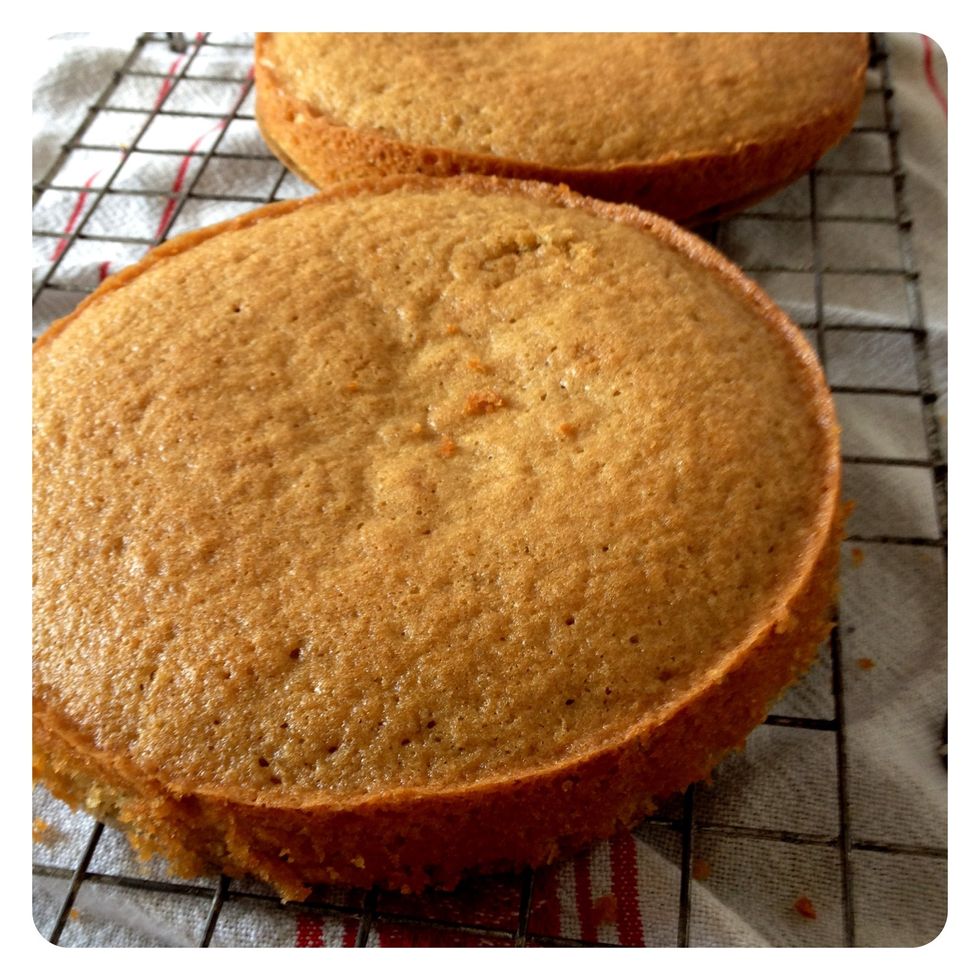 Out of the oven. Wait to cool before adding the icing!
For the butter icing in the middle, cream the 50g softened butter, dissolved coffee and 100g icing sugar. For the top icing, mix the 75g icing sugar and water/coffee mixture. Spread over the top.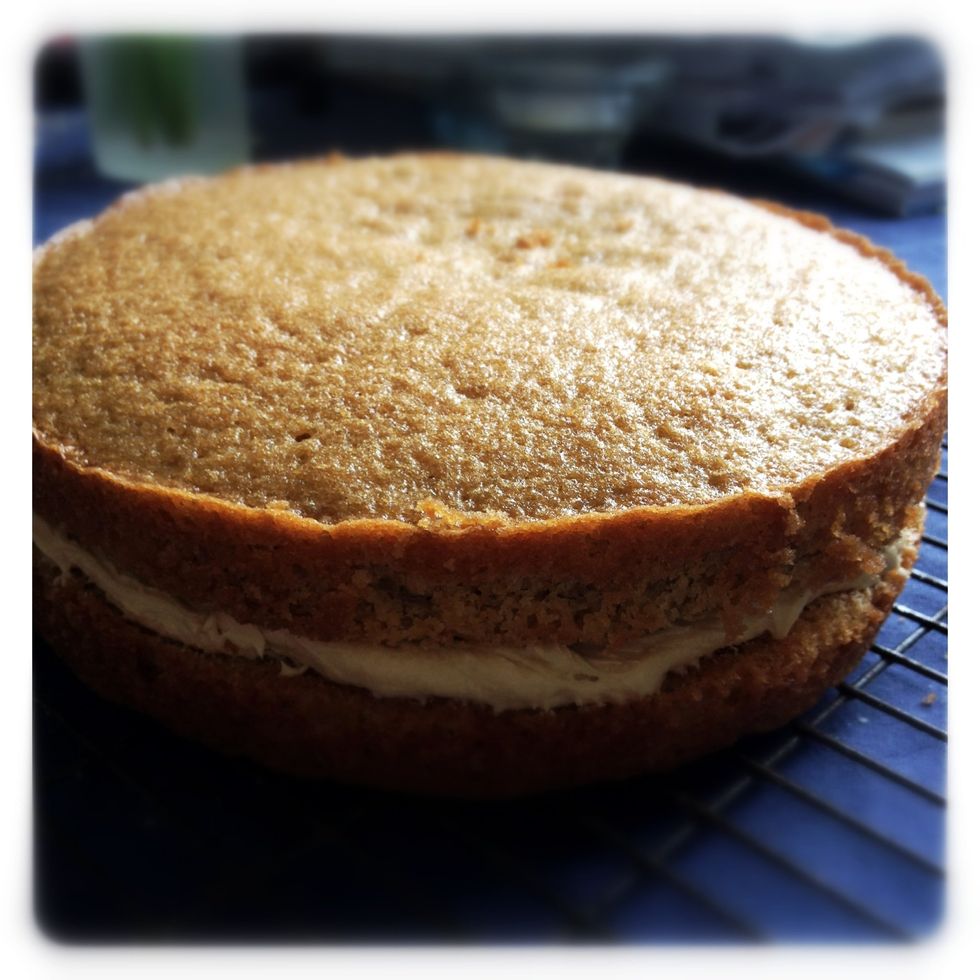 Don't forget the topping!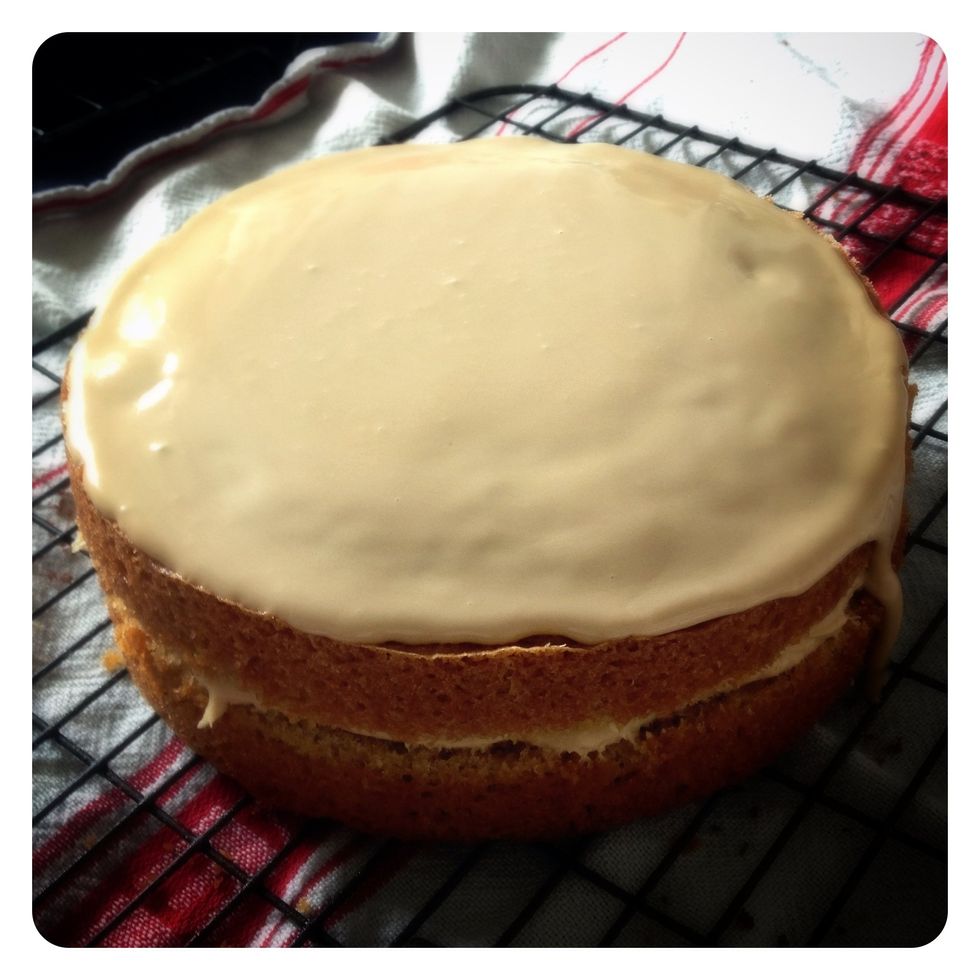 All done. Enjoy!
125.0g Castor sugar
125.0g Unsalted Butter
2.0 Eggs
125.0g Self Raising Flour
1.0tsp Baking Powder
1.0tsp Instant coffee dissolved in ...
1.0Tbsp Hot Water
50.0g Unsalted Butter
100.0g Icing Sugar
1.0tsp Instant coffee dissolved in
1.0Tbsp Hot Water
75.0g Icing Sugar
35.0ml Hot Water with a
1.0tsp Instant coffee
7.0in Cake tins x2 (17.5cm)