I find that a lot of people don't know how to make a simple beef stew and are afraid of ruining expensive meat. Here's a guide on how to make a foolproof stew out of a cheap cut of beef. Enjoy!
283
This is a very easy and cheap dish to make. It feeds about 8-12 depending on what you serve with it and you can freeze it :) Let's begin!
Go to the store/butcher and buy the cheapest cut of beef there is. Usually this will be something VERY chewy, but it will be perfect for this stew - trust me ;) Trim it and cut it into cubes.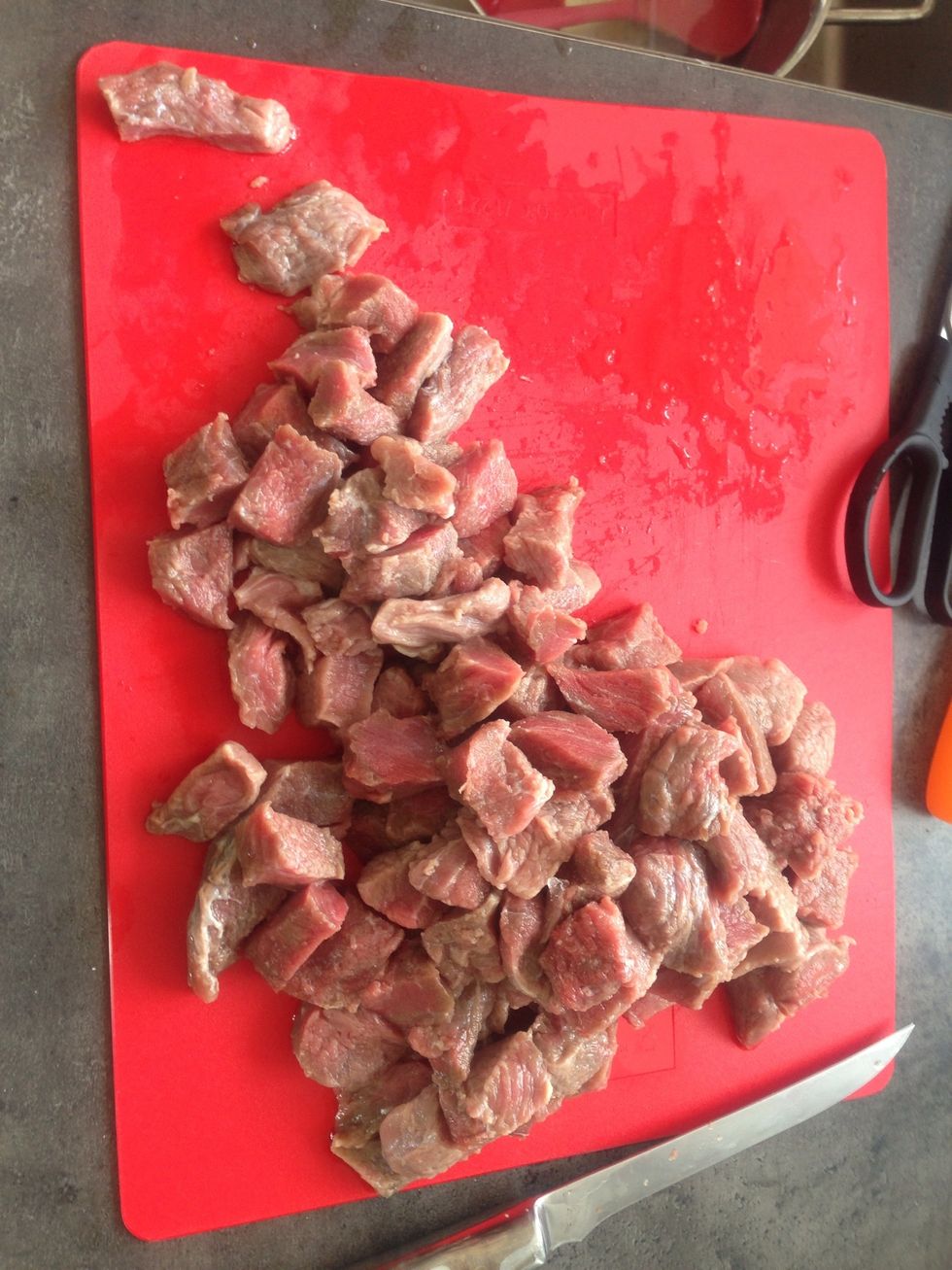 Like this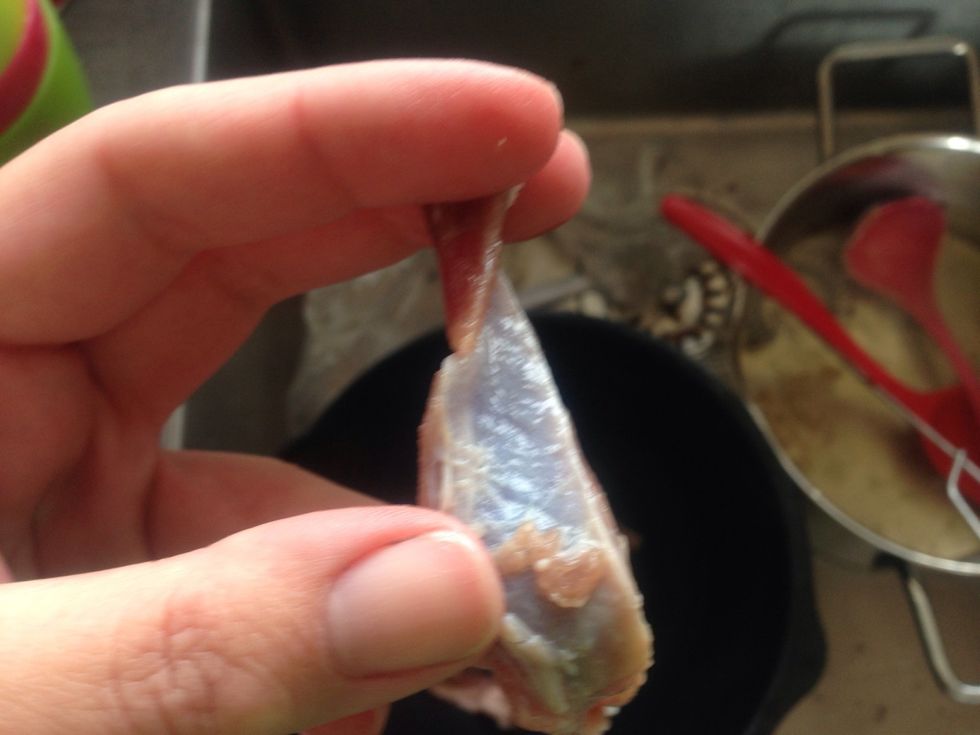 Don't throw away your trimmings ->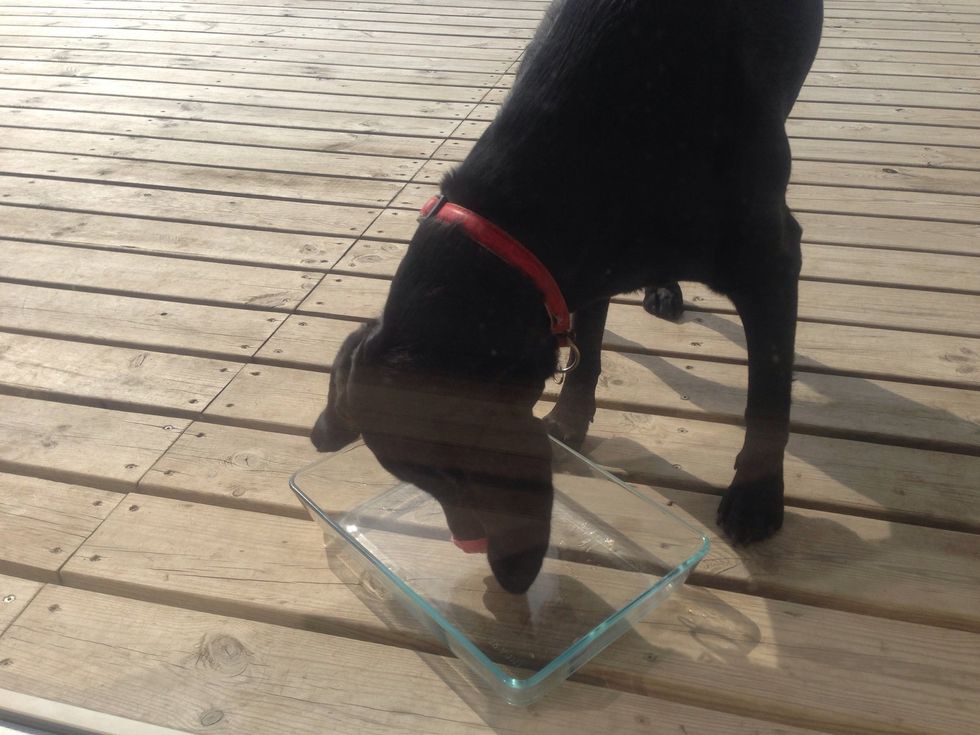 Someone might like them ;)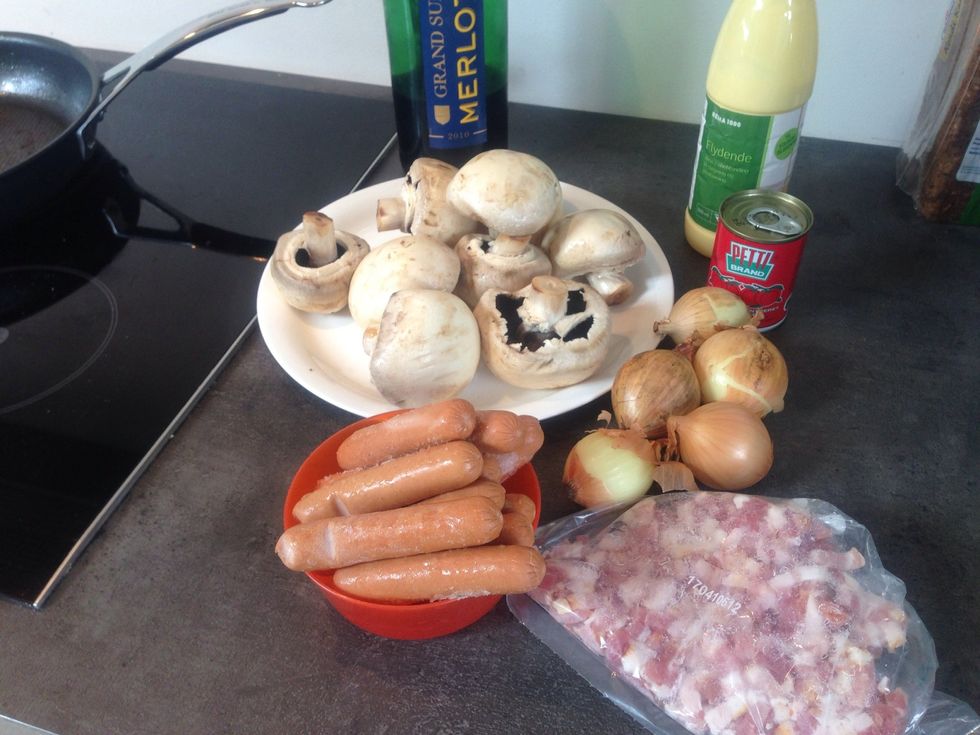 Your other supplies
Put the mushrooms and sausages aside in the fridge. You don't need them yet. See page 20 for tips on what else you could add ;)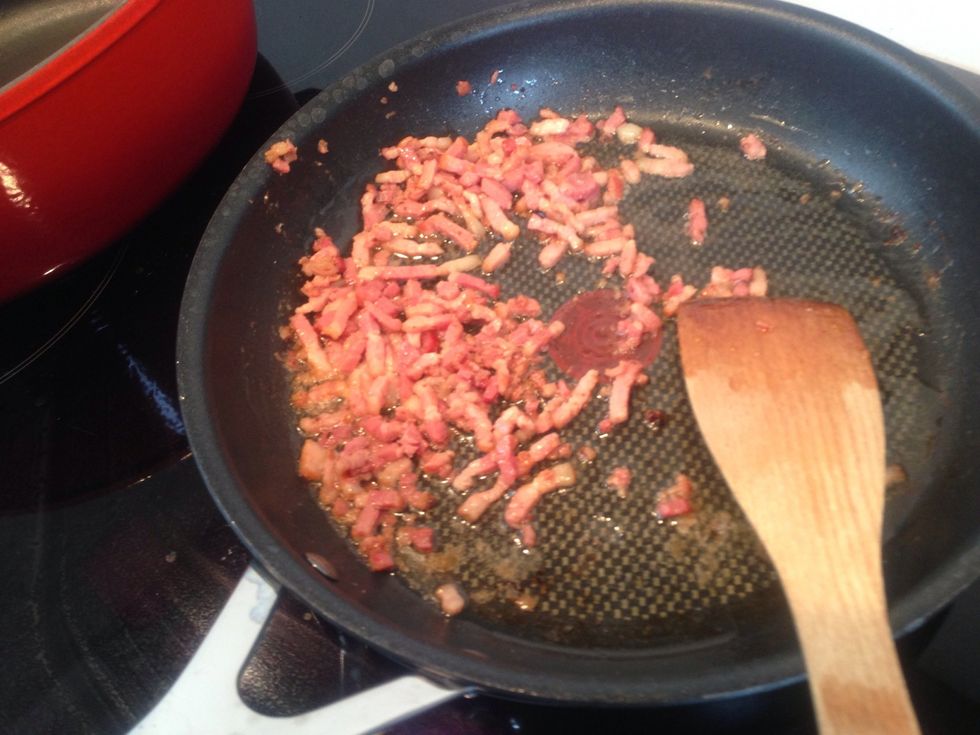 Fry your bacon and put it in the pot. Save the grease.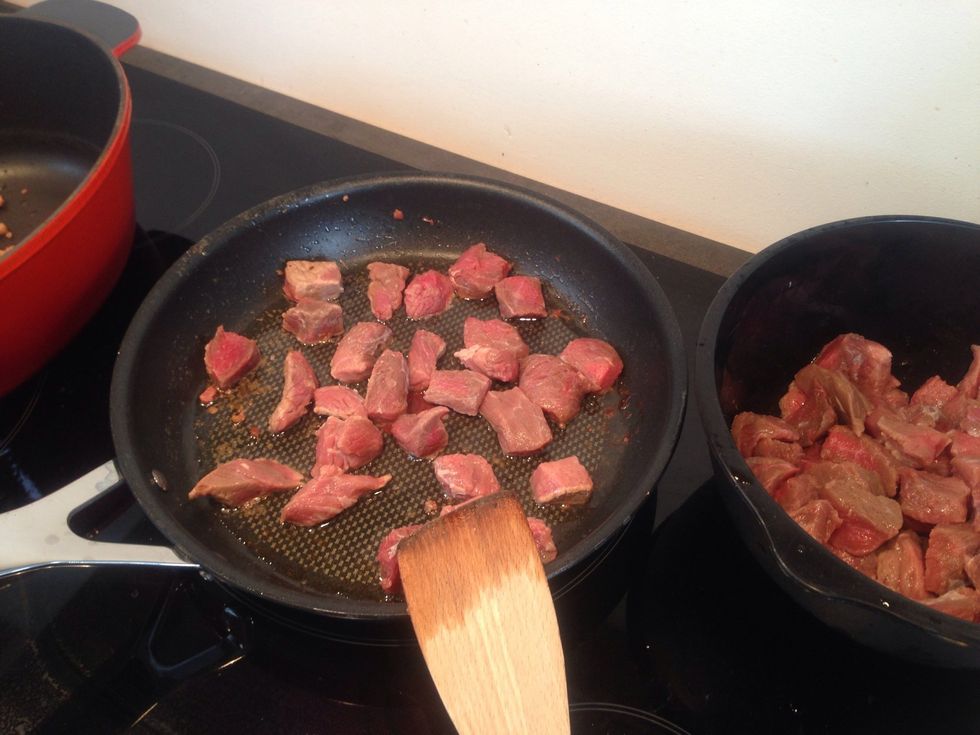 Fry your meat in the bacon grease in small portions seasoned with pepper and a little salt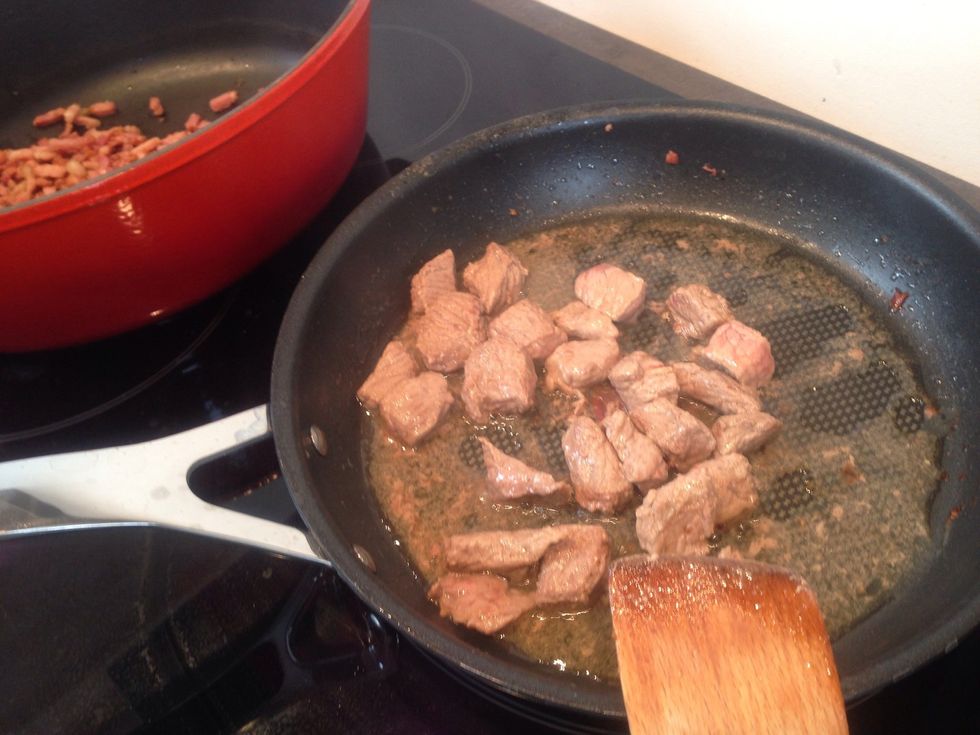 Until it looks like this. Add to the pot
Cut up your onion and fry it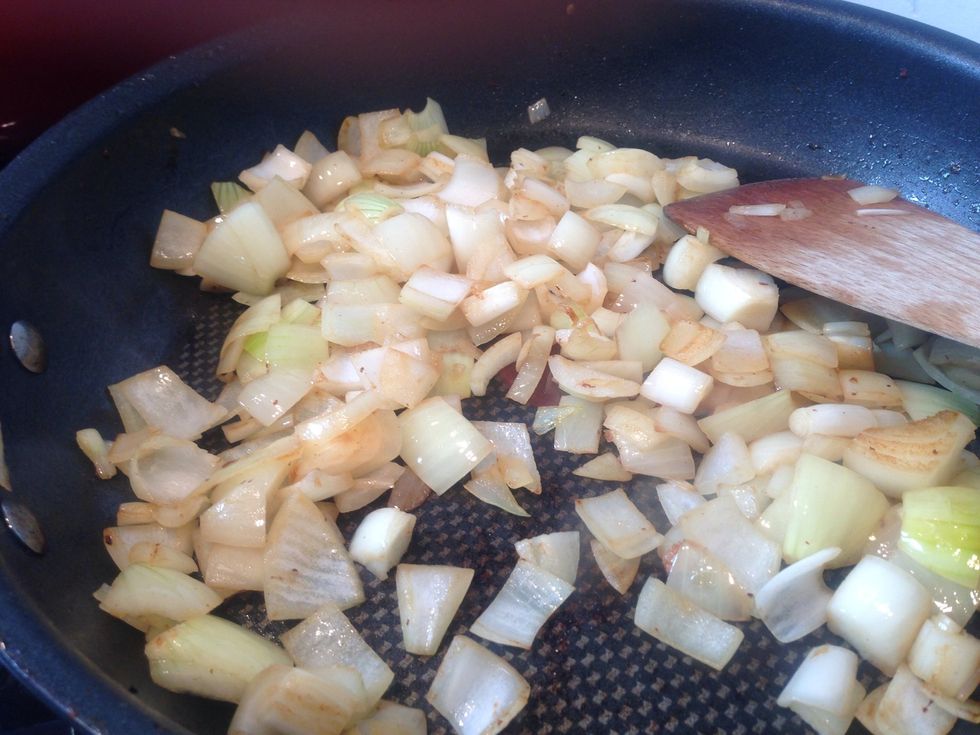 It should look like this ->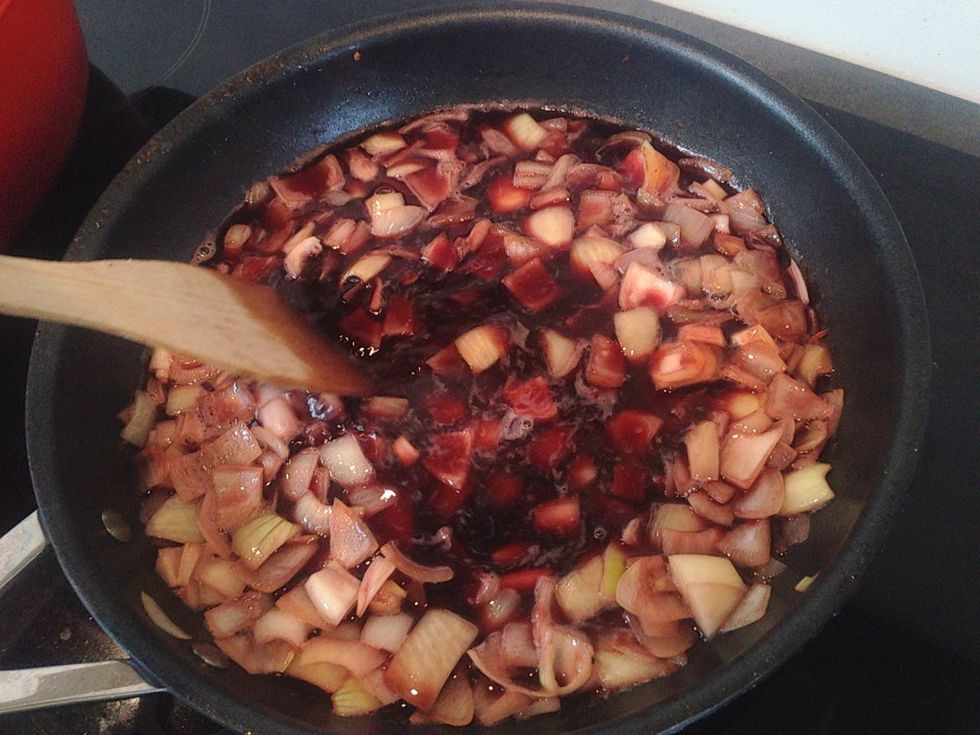 Add the wine and stir to release all flavours from your pan. You can use stock instead of wine.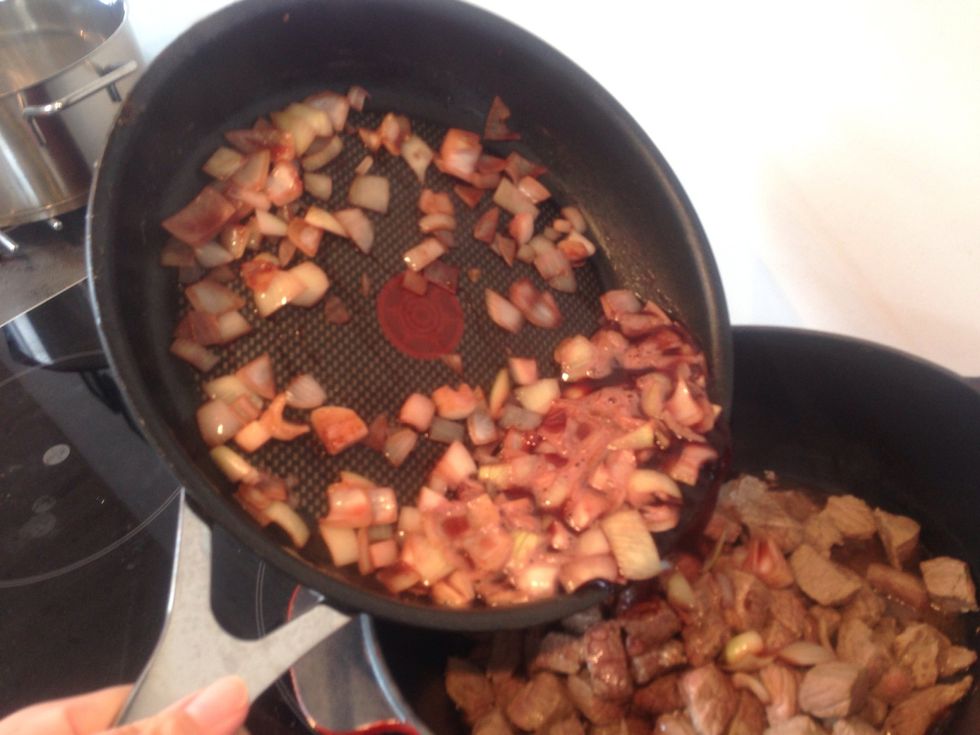 Pour into the pot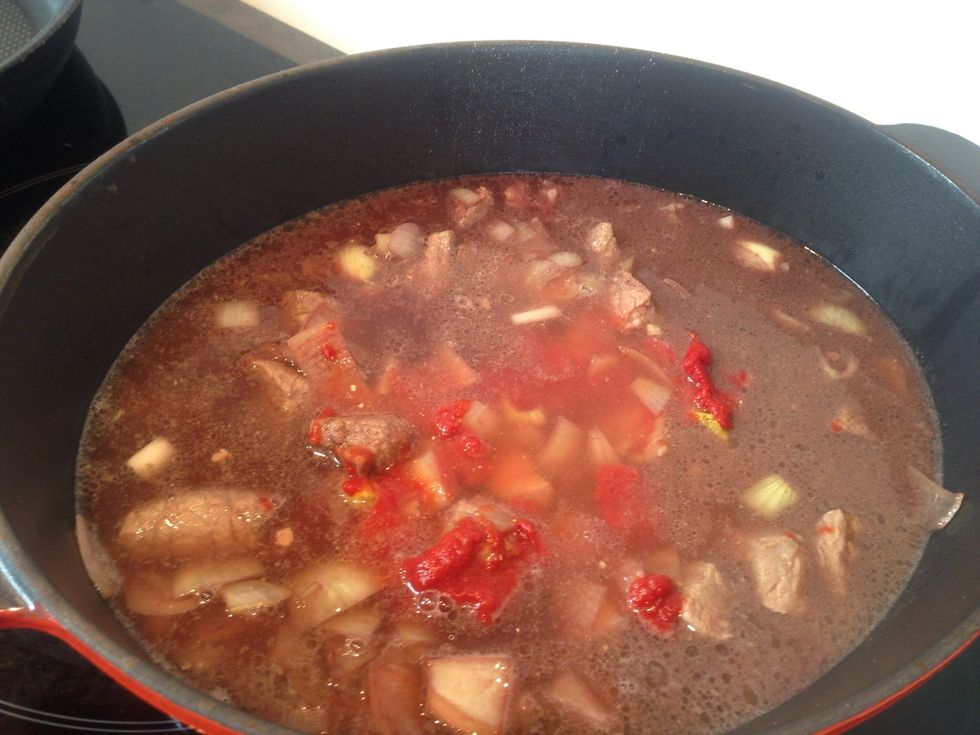 Add tomato concentrate and almost cover with stock (I used store bought beef and veg stock)
Put the lid on your pot and put it in the oven at a low temperature for 3 hours. You can do other stuff while waiting - even leave the house if you have a safe oven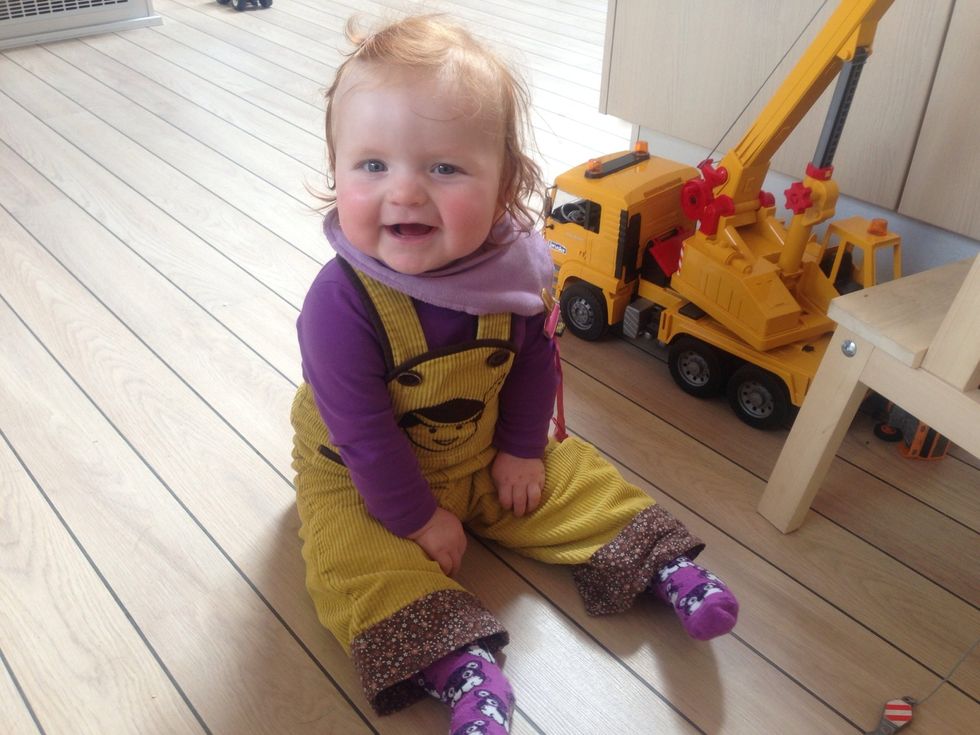 I'm going to play with my lovely assistant <3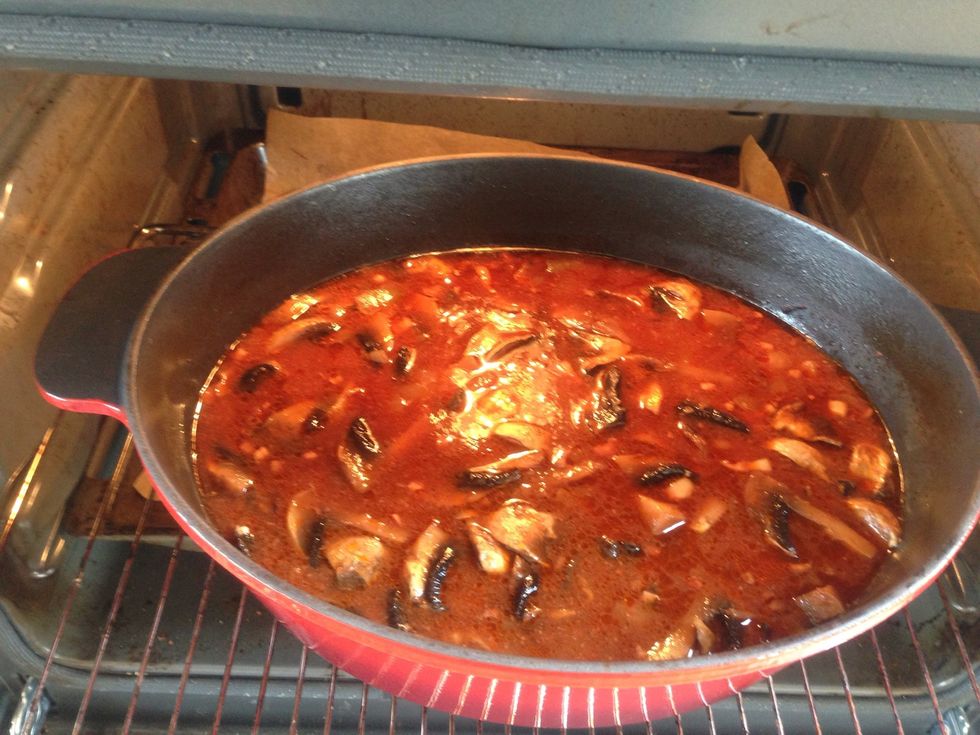 After 3-4 hours you add the mushrooms. Cook for one more hour and add cut up sausages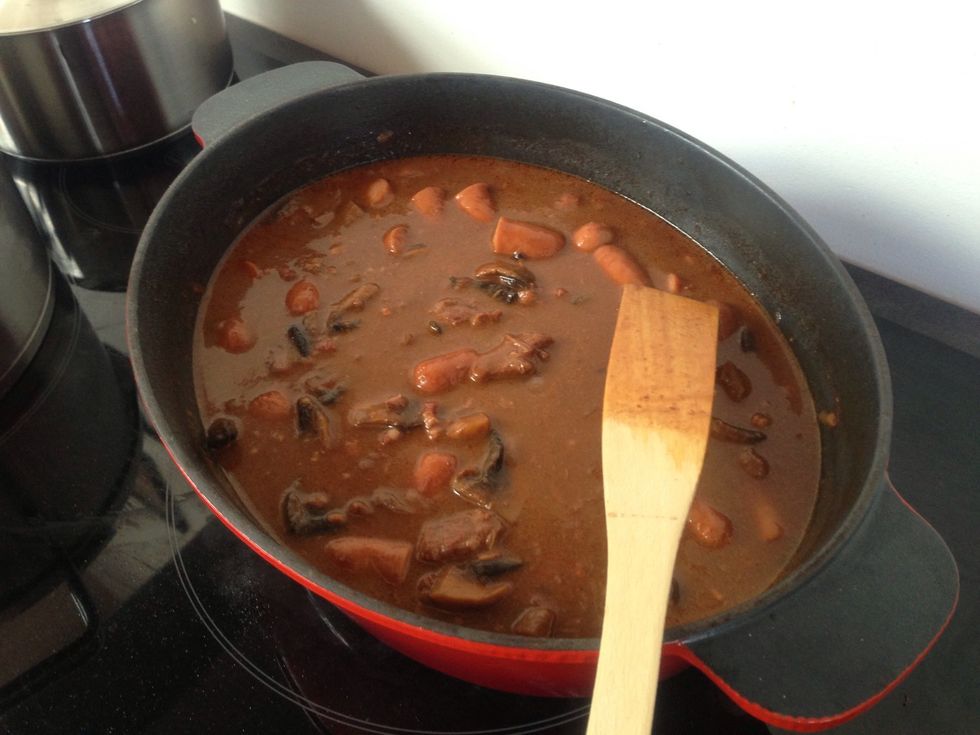 Use a shaked mix of flour and a little water to thicken the sauce and you're done :) You could also add cream. I serve this with for instance rice, potatoes, mash and veggies
Tip: You could add beans, carrots, peas, meatballs or any other kind of veg or meat to this dish too - just use your imagination ;) Hope you'll enjoy this dish and let me know what you think!
1/2kg Cheap cut of beef
3.0 Big onions or 5 small ones
1/2kg Mushrooms (any kind)
200.0ml Red wine (optional)
1.0l Stock or broth
300.0g Sausages
100.0g Bacon
A little oil or butter
Salt, pepper
2.0Tbsp Flour
Water
A big pot with lid, that goes in the oven
4.0Tbsp Tomato concentrate
Dorthe Eskerod
I love cooking, gardening and basic creativity :) Especially things I can do with my son and daughter.