Great cold summer pizza-Homemade salmon gravlax, lemon creme fraiche, red onion, lemons, capers , tarragon, and dill.
108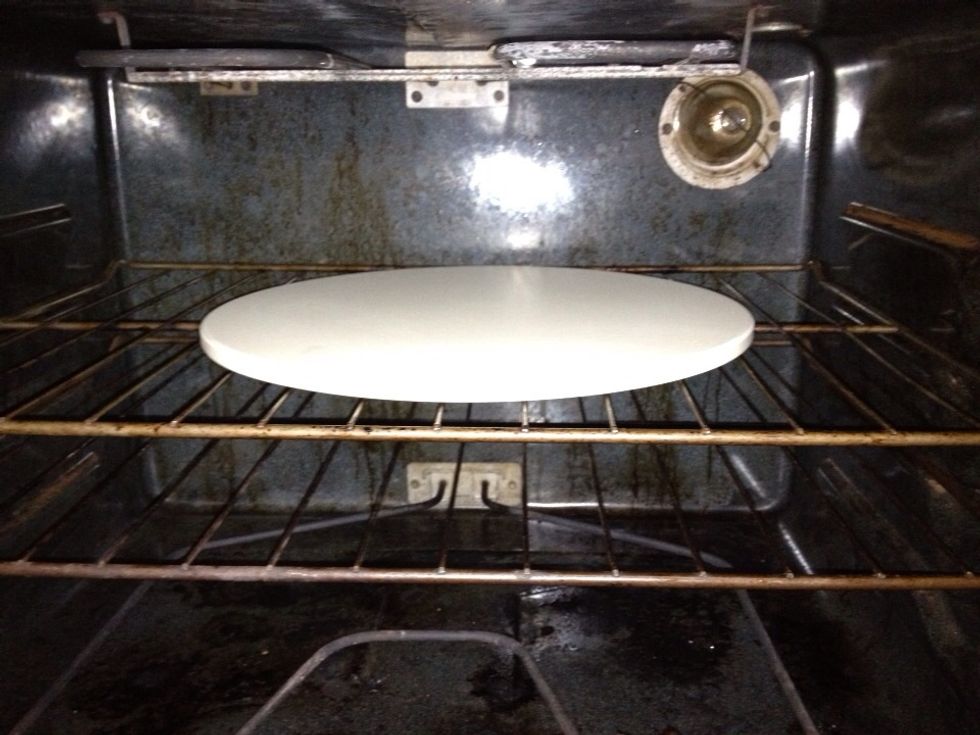 Place stone on 2nd rack position from the top ~about 5" from broiler and preheat stone for an hour.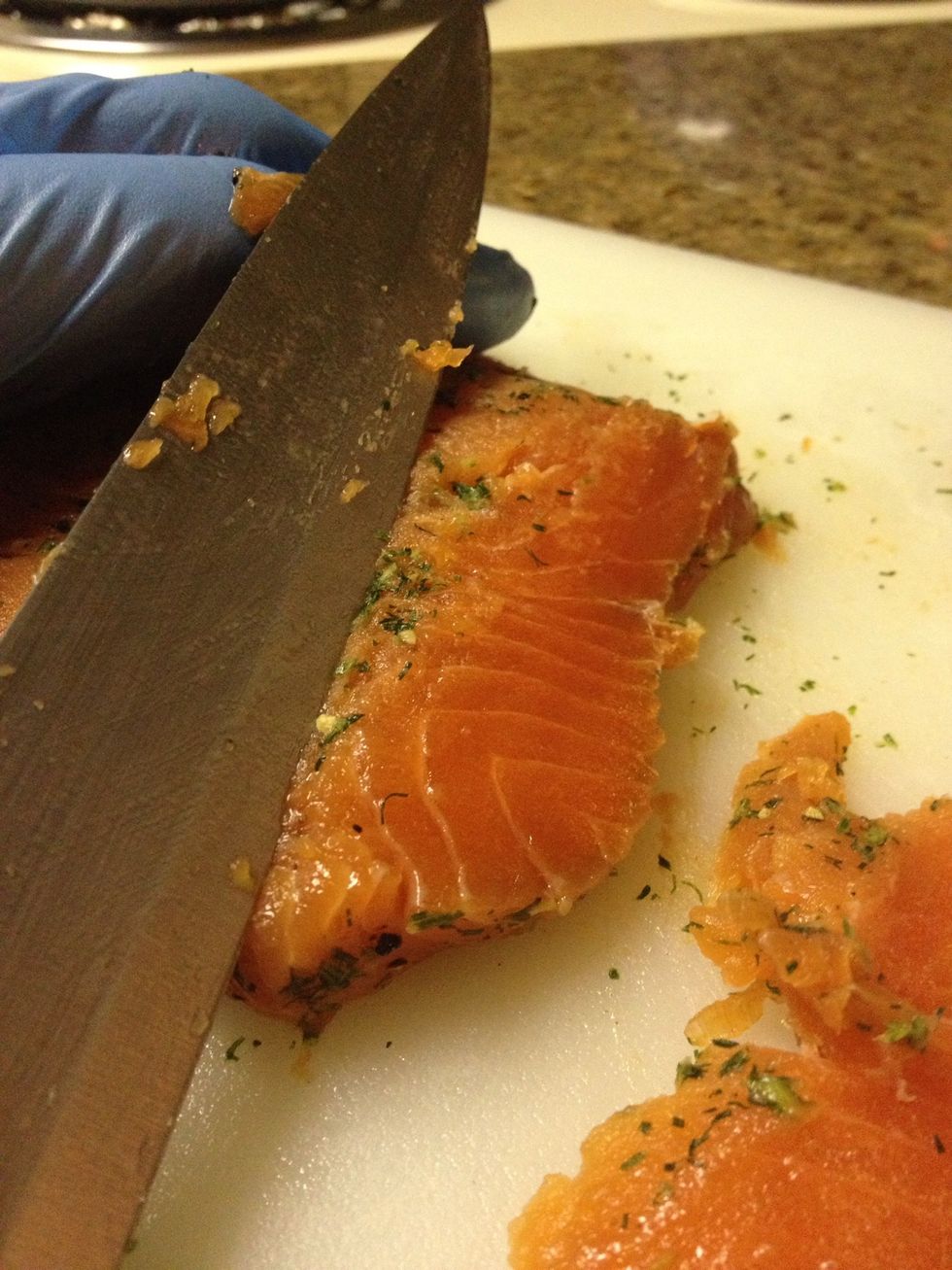 While stone preheats prep toppings. Thin slice salmon gravlax (check my guide) you can also substitute lox or smoked salmon..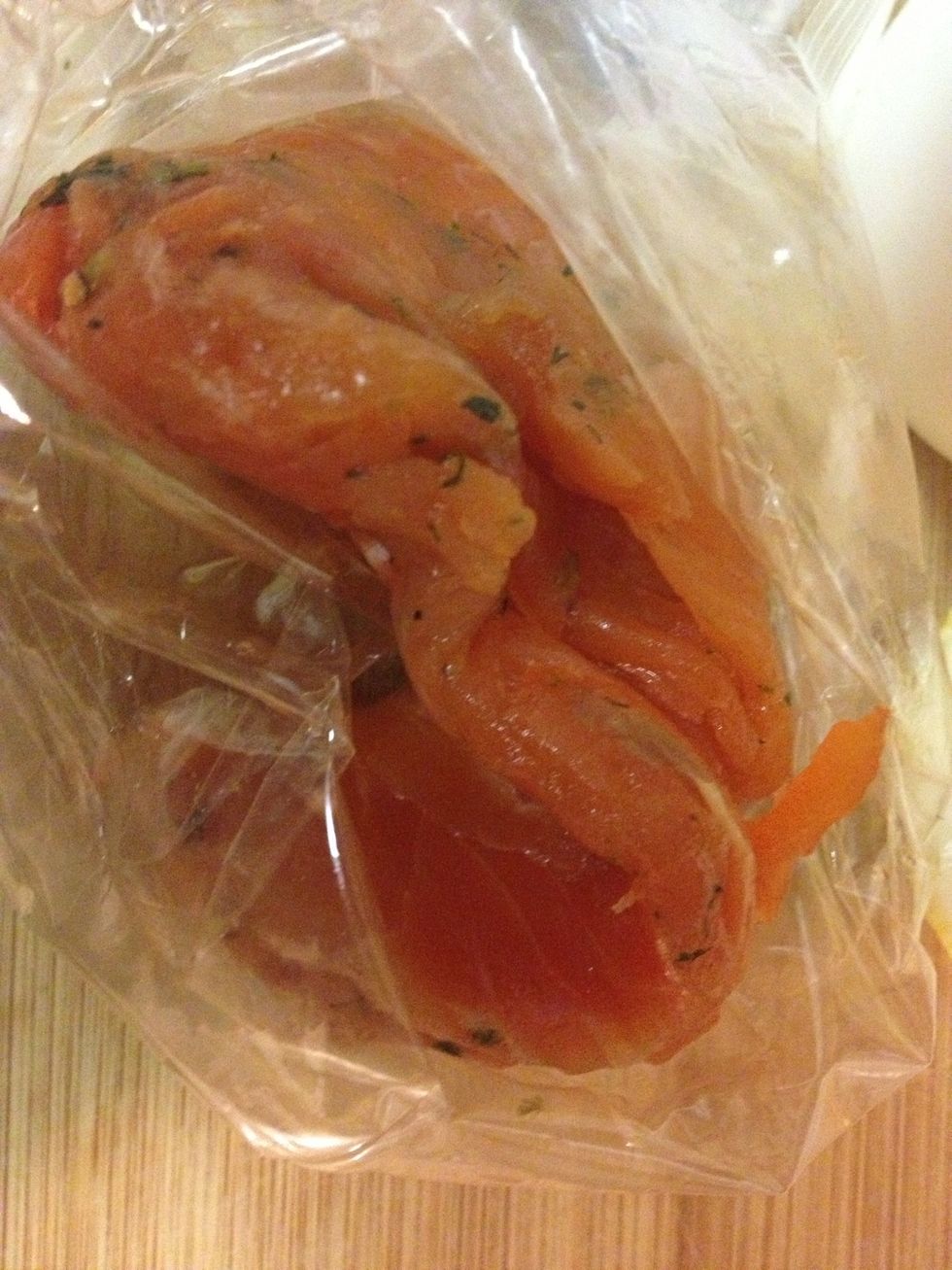 Once gravlax is sliced thin keep cold until serving.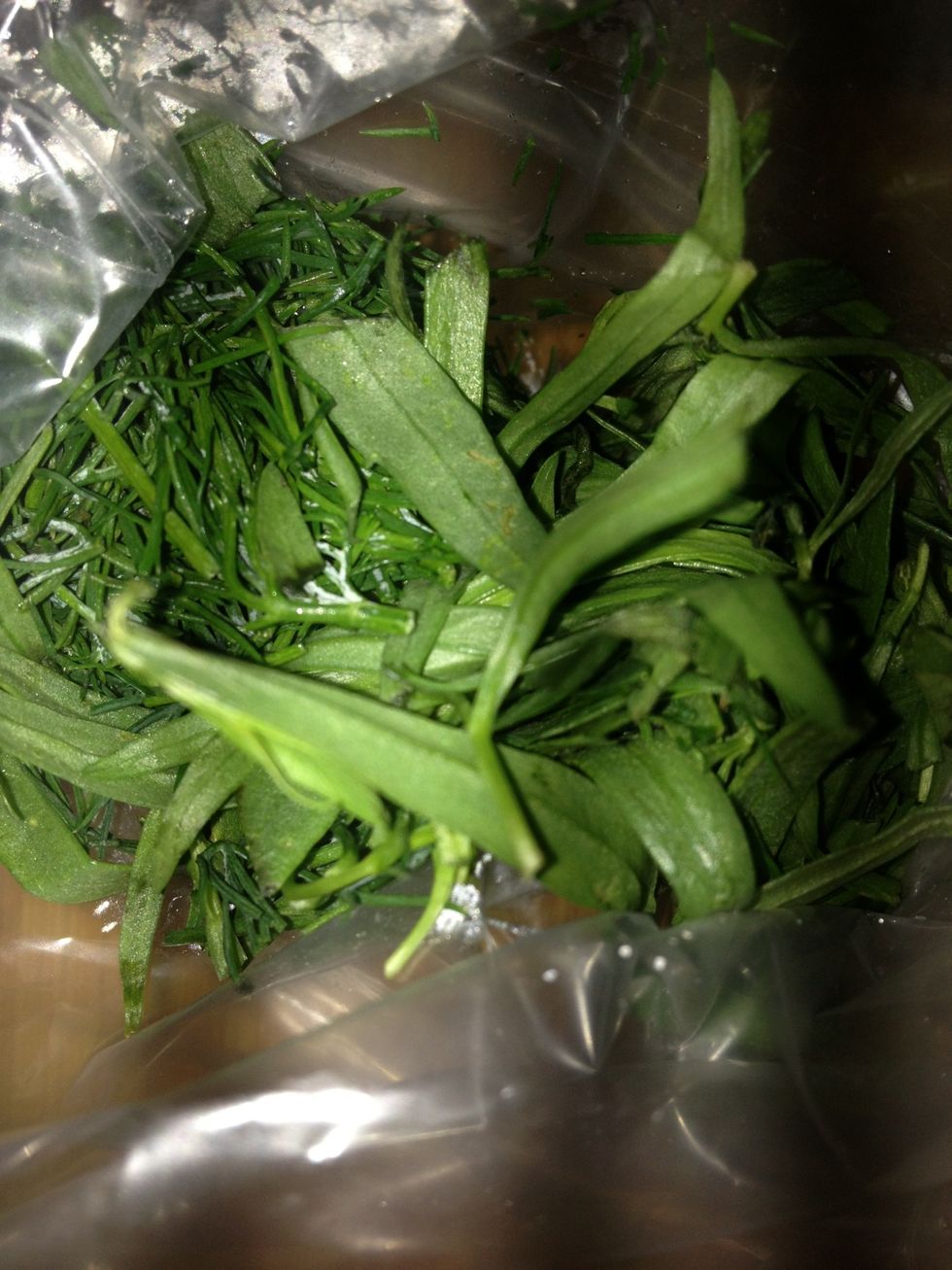 Wash and de-stem tarragon and dill, about 2 tbsp each.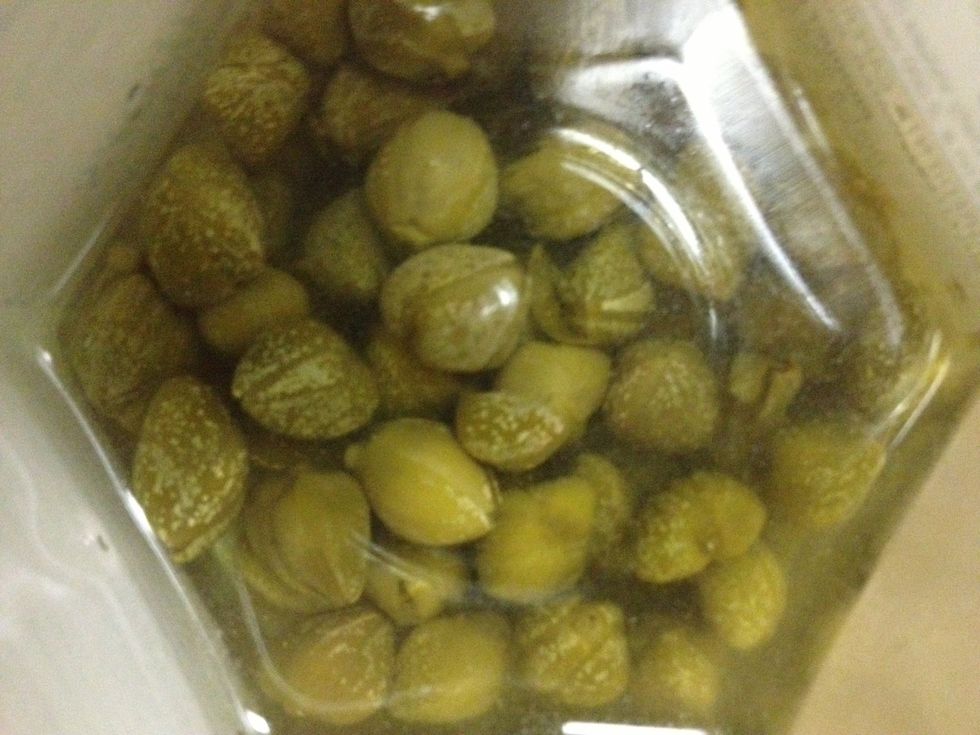 Capers are the flower buds of the caper bush native to the Mediterranean. Typically pickled in vinegar, this fridge staple is a must right up there with relish and dill pickles. Drain 1 tbsp of capers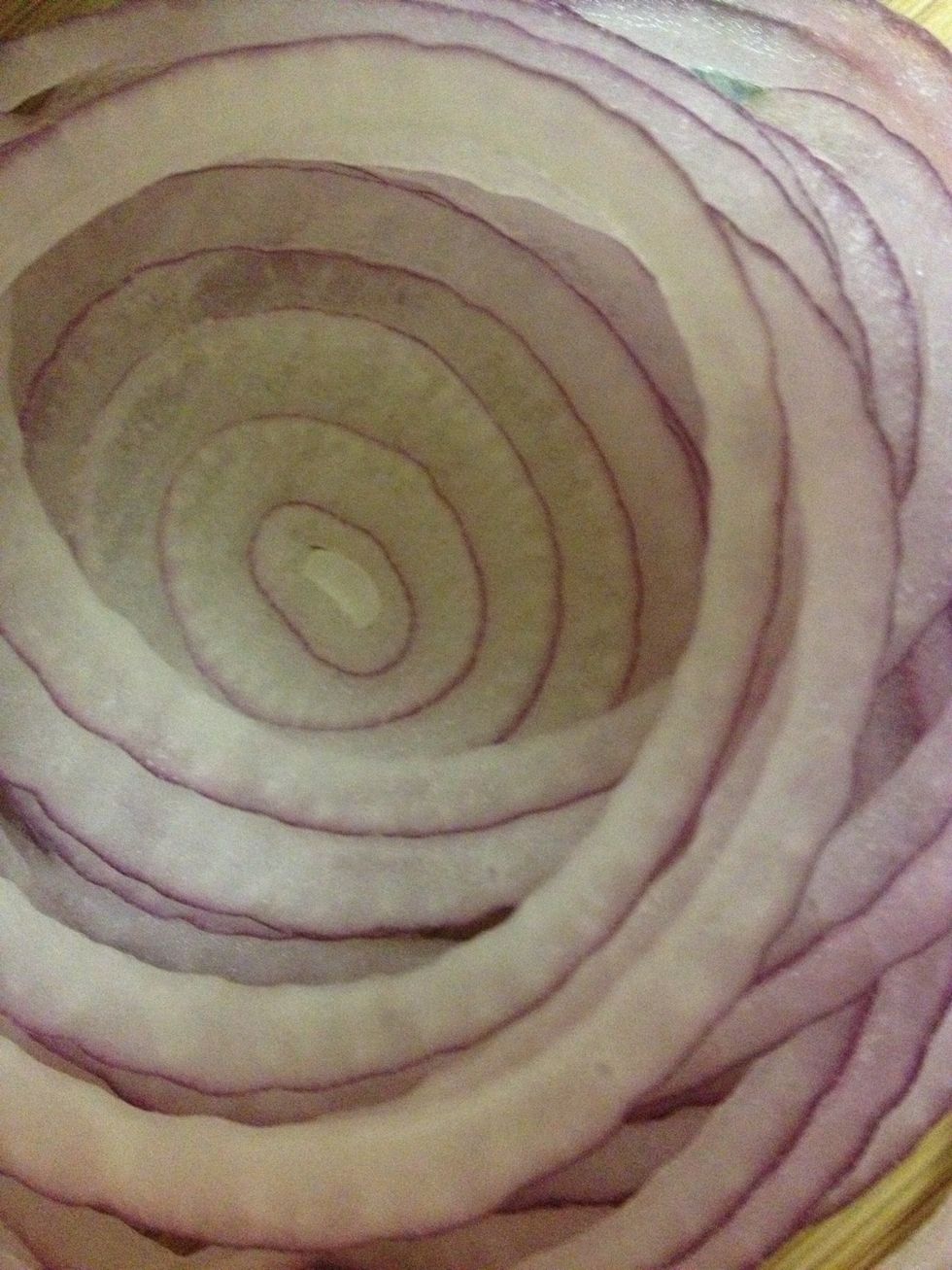 Slice a 1/4 of a red onion into thin 3 mm rings
Thin slice lemon as well. You can eat the lemon slices whole when it's this thin, but I prefer to remove the peel and pith.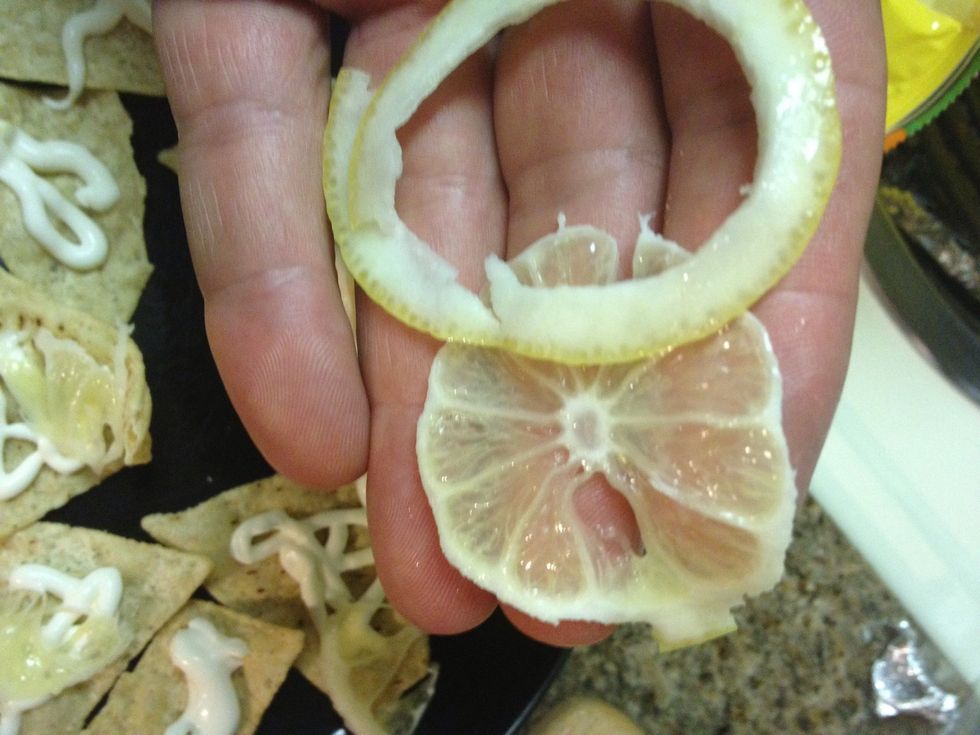 The pith has an overwhelming taste even when its this thin.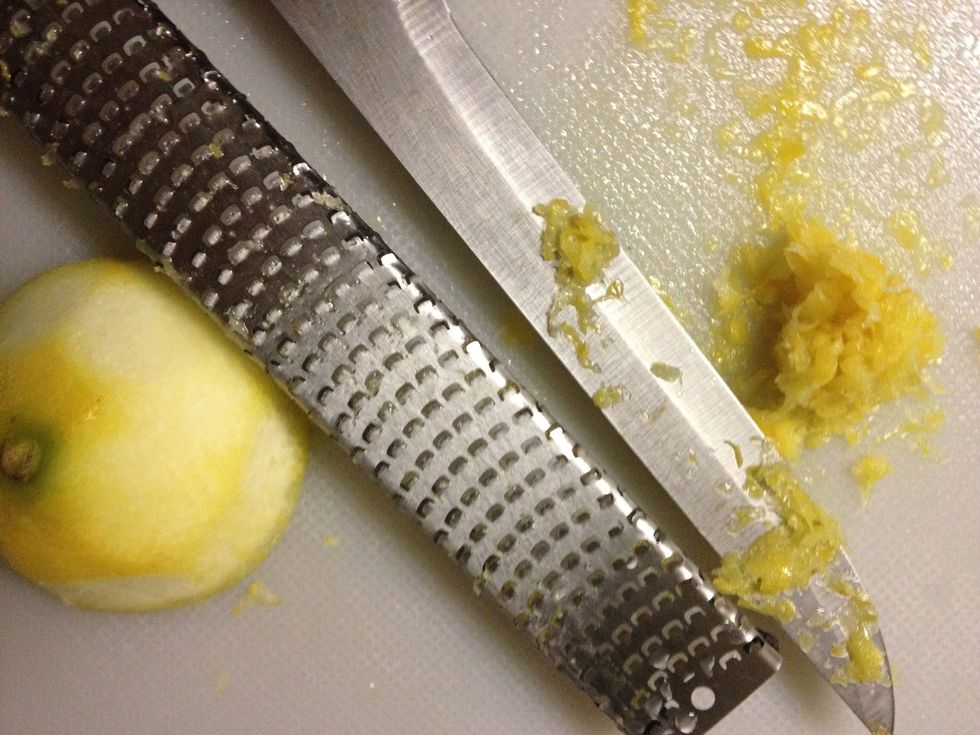 I sliced 1/2 of the lemon razor thin, and juiced/zested the other half for the sauce. You need 3/4 tsp of juice and zest each for the sauce.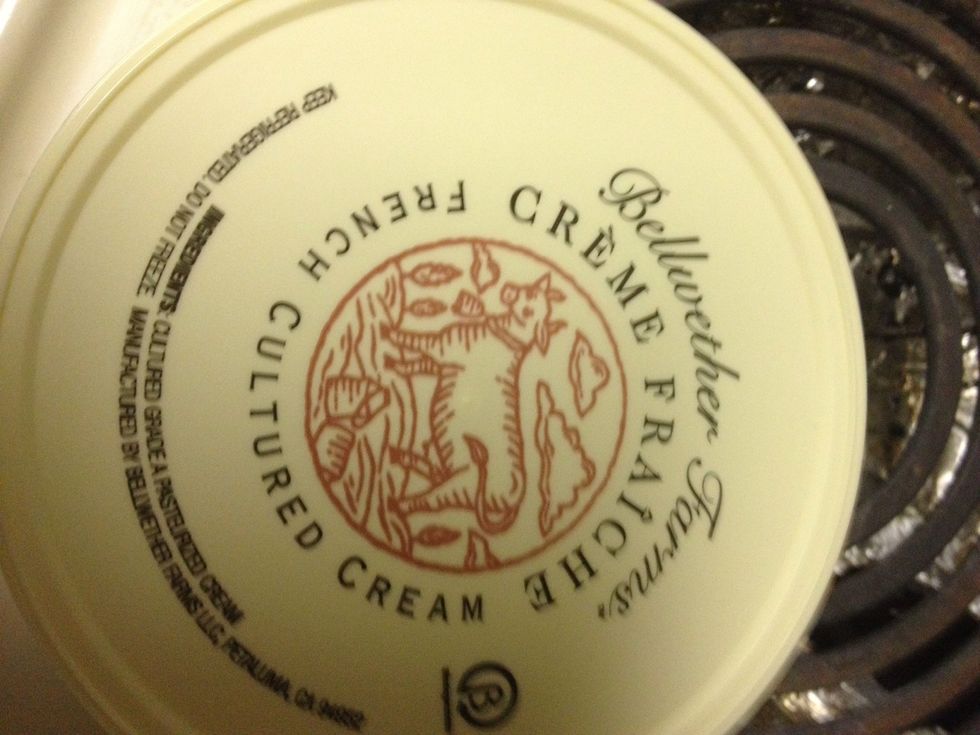 The cold pizza sauce consists of 7 oz of creme fraiche and 3/4 tsp lemon juice and 3/4 tsp lemon zest. You can sub real sour cream for creme fraiche if its unavailable.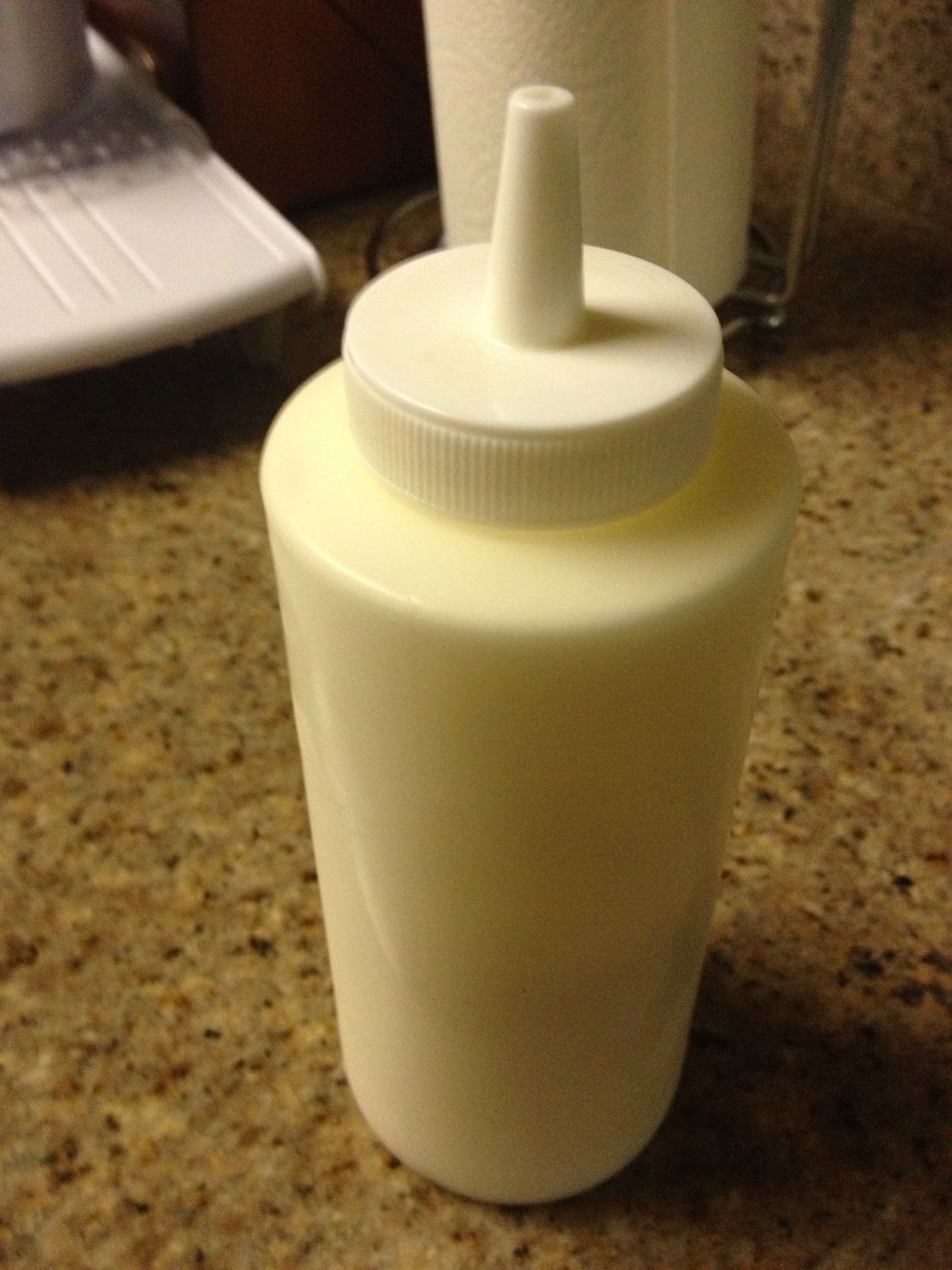 Put it in a squirt bottle or a ziplock bag with the corner cut. Or use the classic bowl and spoon. Objective=Get sauce on the dough quickly. Squirting sauce on adds for final presentation.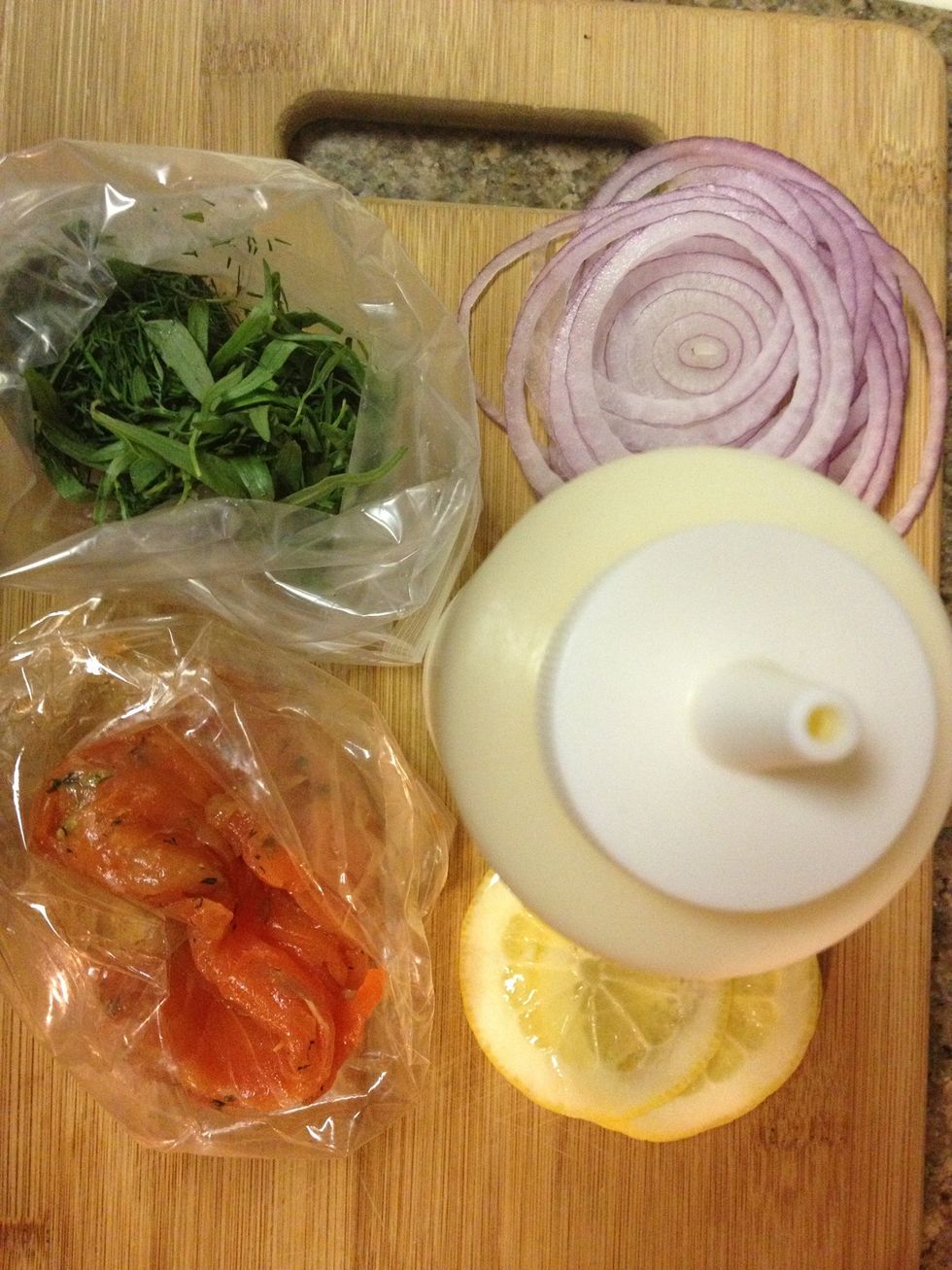 All toppings are prepped.. get this done before the dough hits the oven.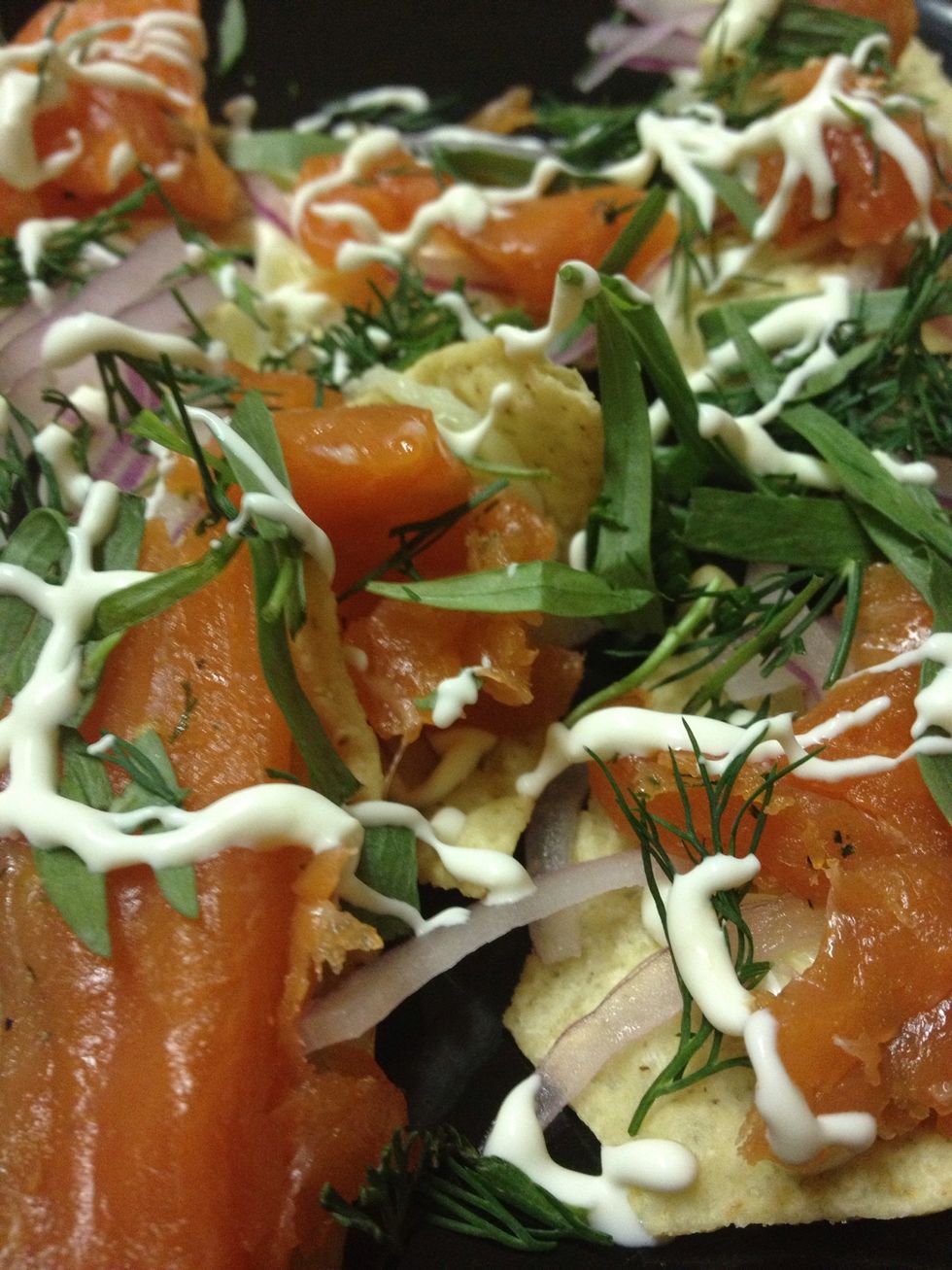 The topping combo goes great on any thin breads, crackers, or chips. I used leftover toppings to make some great cold nachos!!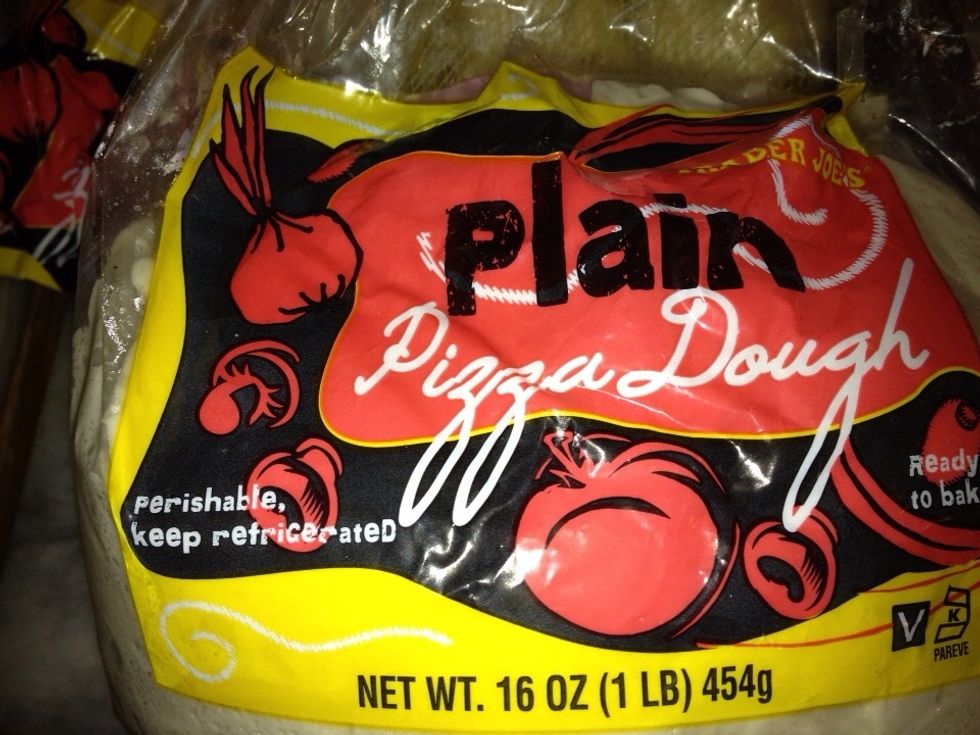 I'm using store bought dough, I just needed to remove from the fridge half hour before using.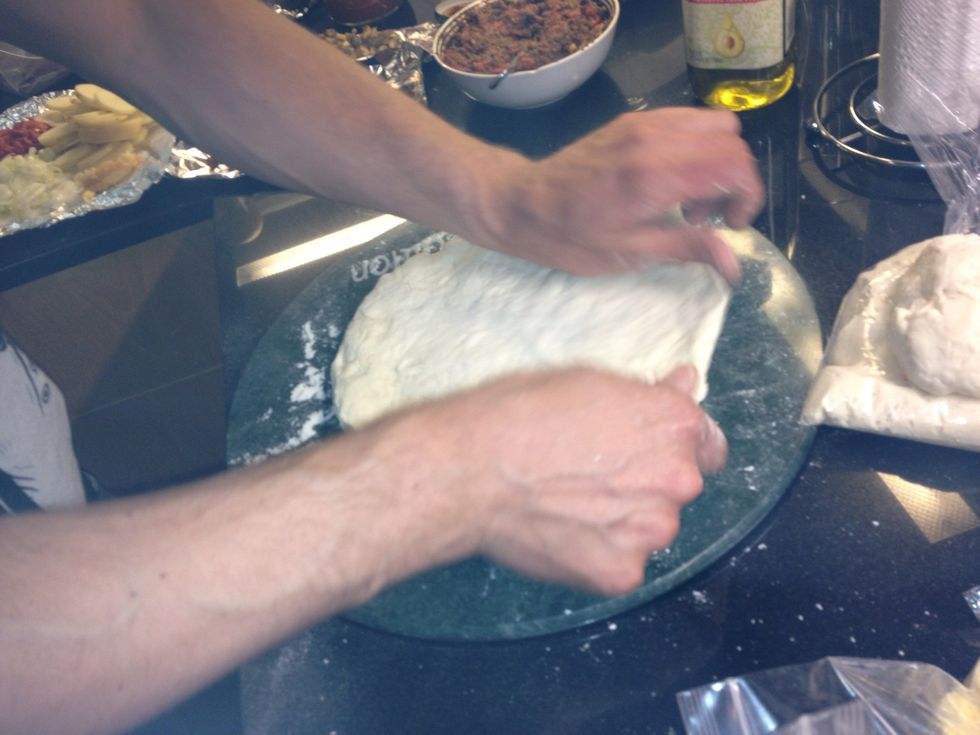 Stretch dough out to 1/4" thickness don't overwork! Drizzle dough with olive oil and bake for 10 minutes remove & cool for 10 minutes before proceeding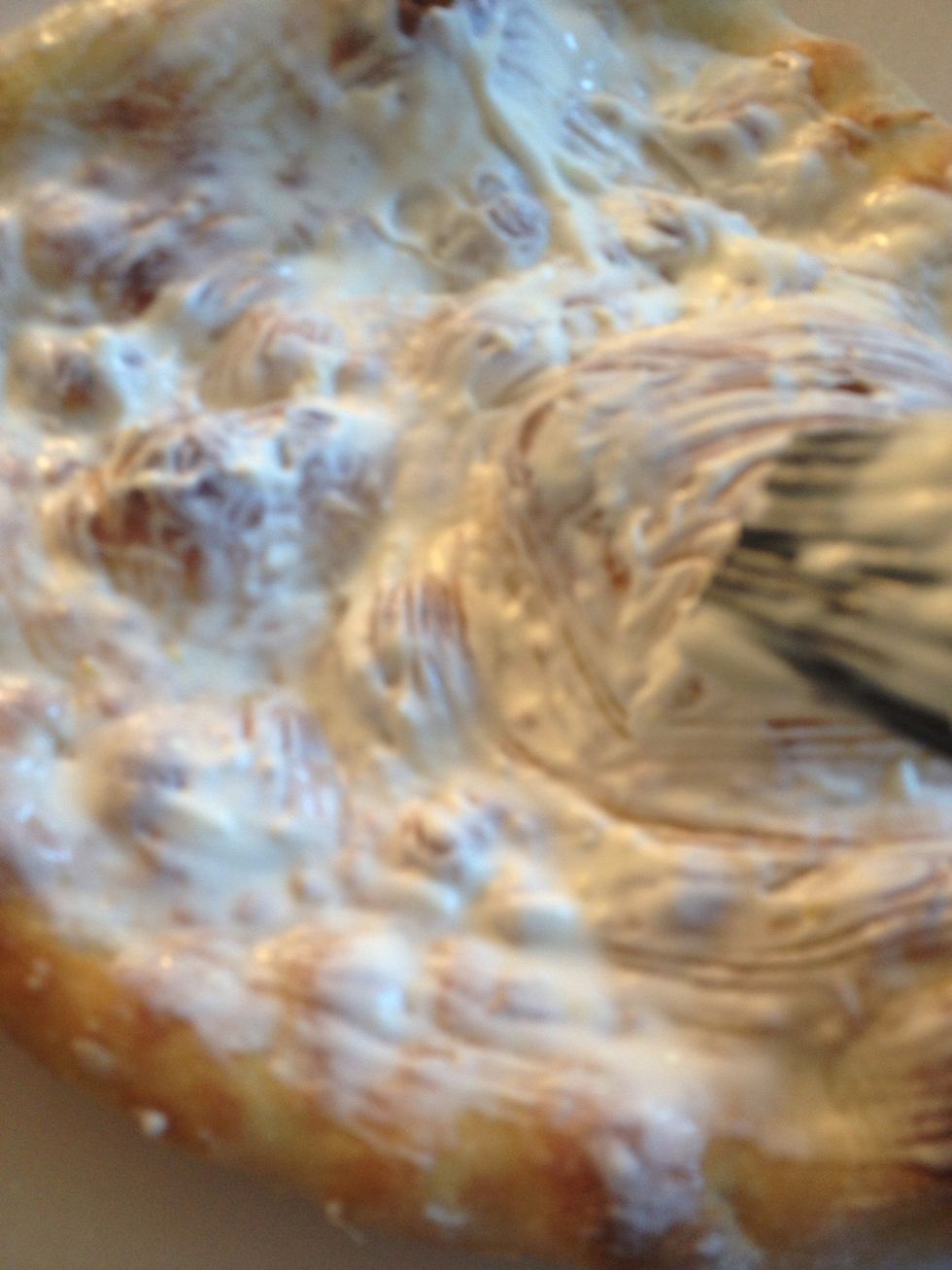 After 10 minutes of cooling spread lemon creme fraiche sauce over top.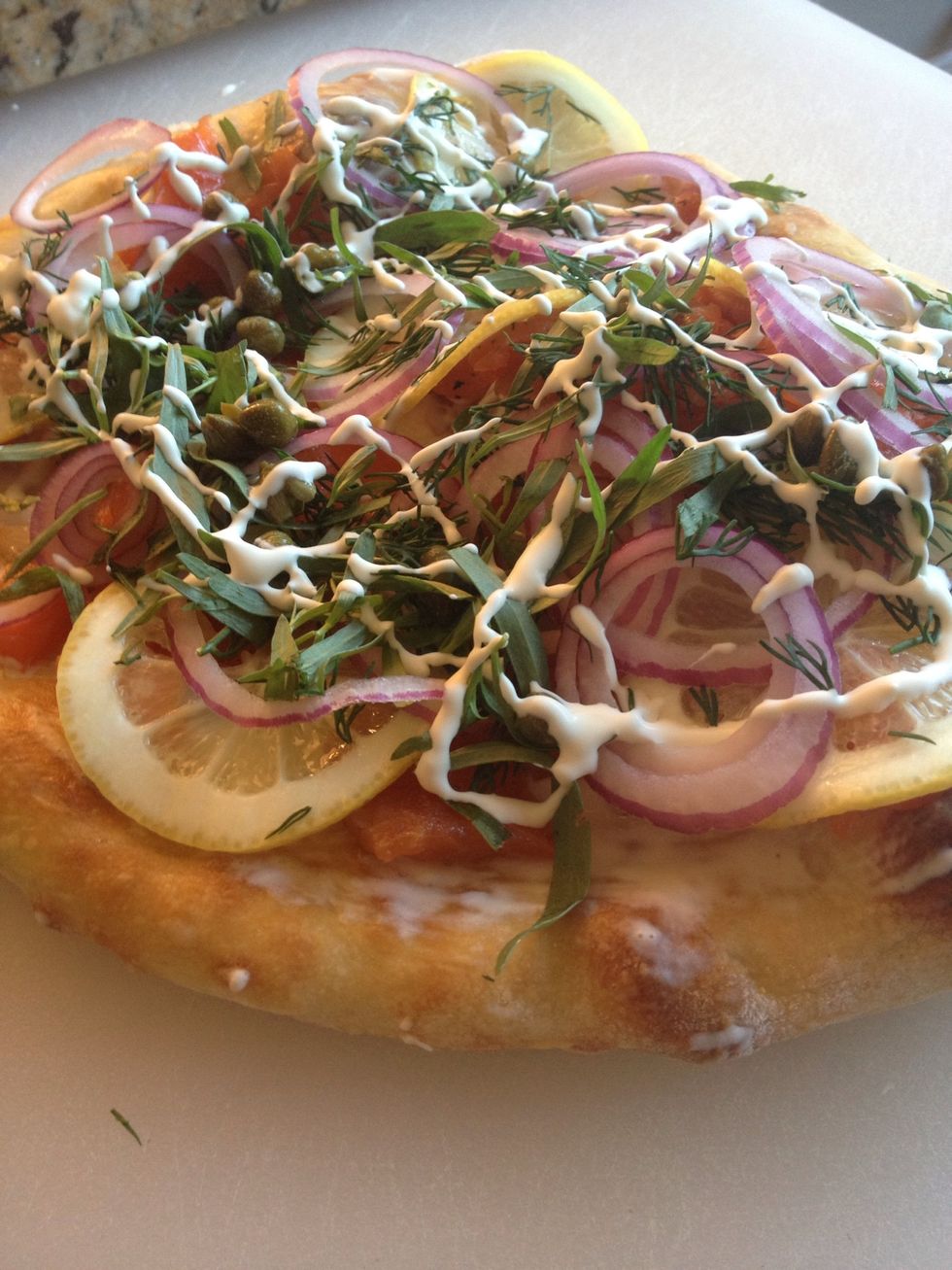 Top with salmon, lemon, red onion, tarragon and dill, capers, and finish with a drizzle of the creme fraiche. Cut into 1/8ths with a large heavy knife and serve immediately.
6.0oz Salmon gravlax or lox
7.0oz Creme fraiche
1.0 Lemon divided
2.0Tbsp Dill
2.0Tbsp Tarragon
1/2lb Pizza dough