Make a Graphic45 Vintage Panno With a Note Pad
4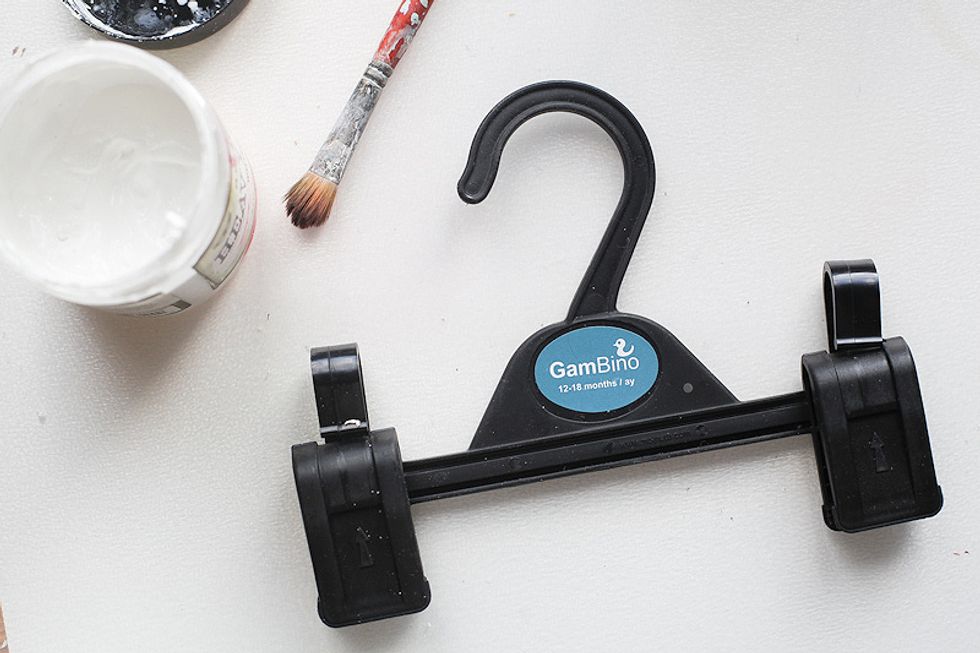 Take an old hanger. The baby clothes hanger will fit a 8х8 panno. Cover the hanger with white gesso.
Make strong coffee and dip the mesh fabric into the cup for a minute. Then take out and dry.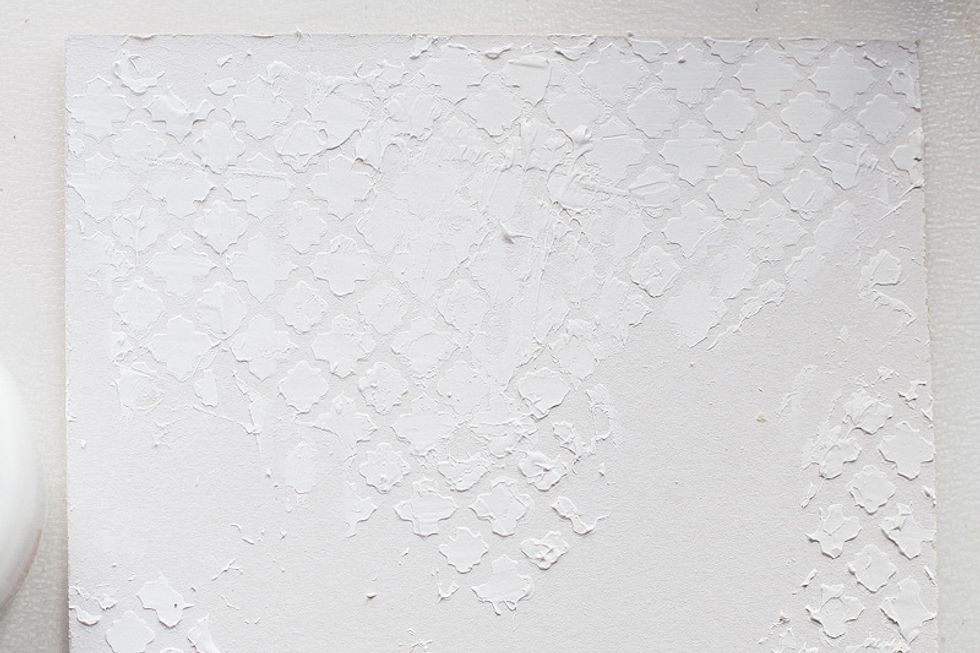 Cover the 8х8 sheet of cardstock with some textured pattern through a stencil.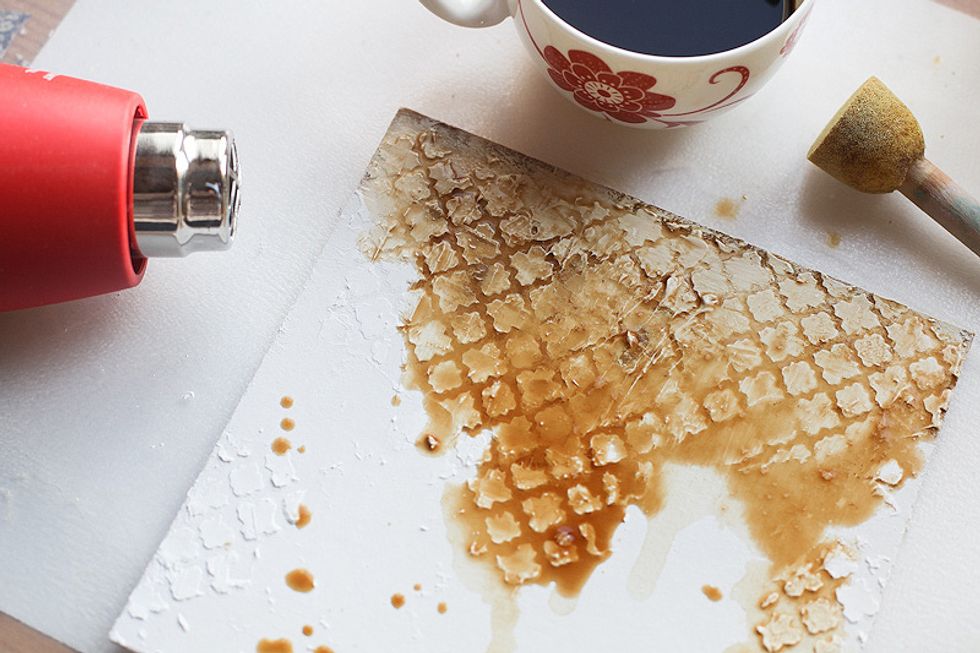 Use coffee to paint the cardstock.
Now when gesso on the hanger is dry, paint it with alcohol inks of relevant colors.
Decorate the hanger with the mesh fabric, use shabby ribbon to fix it.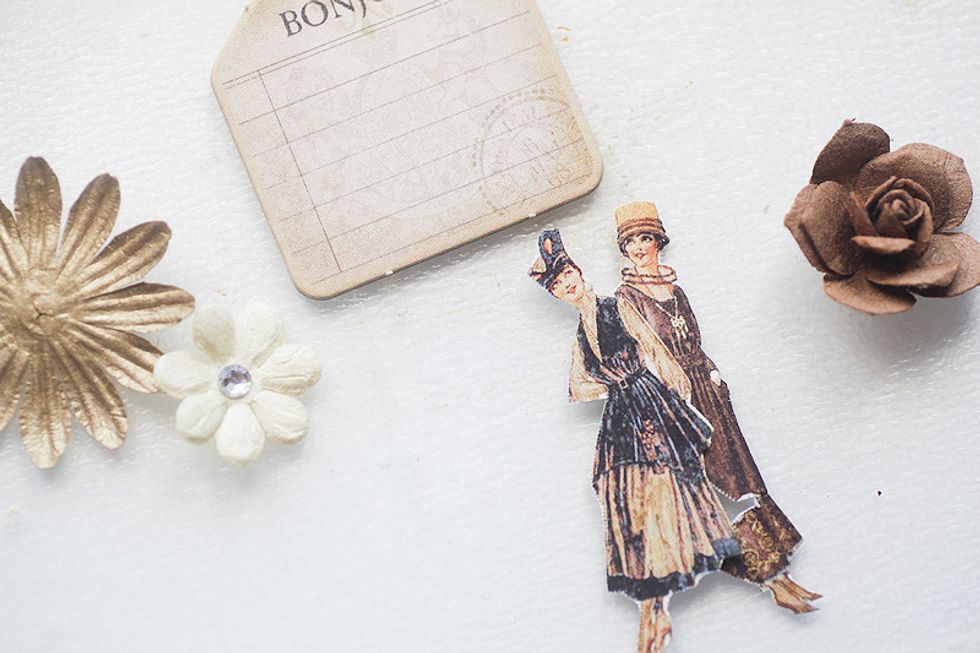 Cut some ladies from the Ladies Diary collection sheet. Prepare paper flowers, tags and other embelishments.
Fix the tag on the ribbon and stick ladies and flowers on the tag and around it.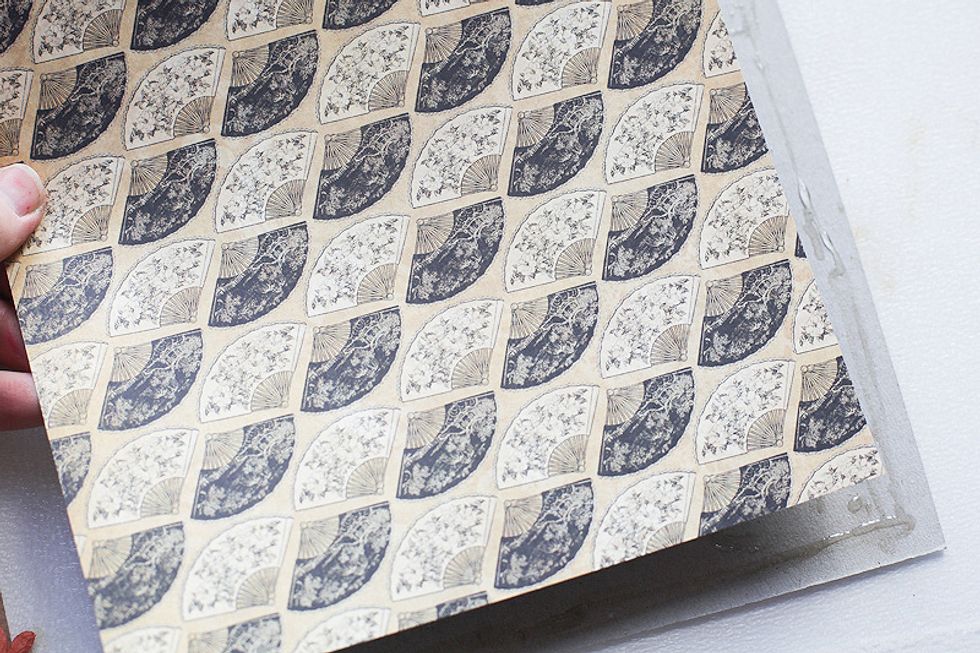 Cover the 8,2х8,2 sheet of 2mm cardboard with some suitable paper from the same or other Graphic45 collection. On the image you see the beautiful vintage paper from the Bird song collection.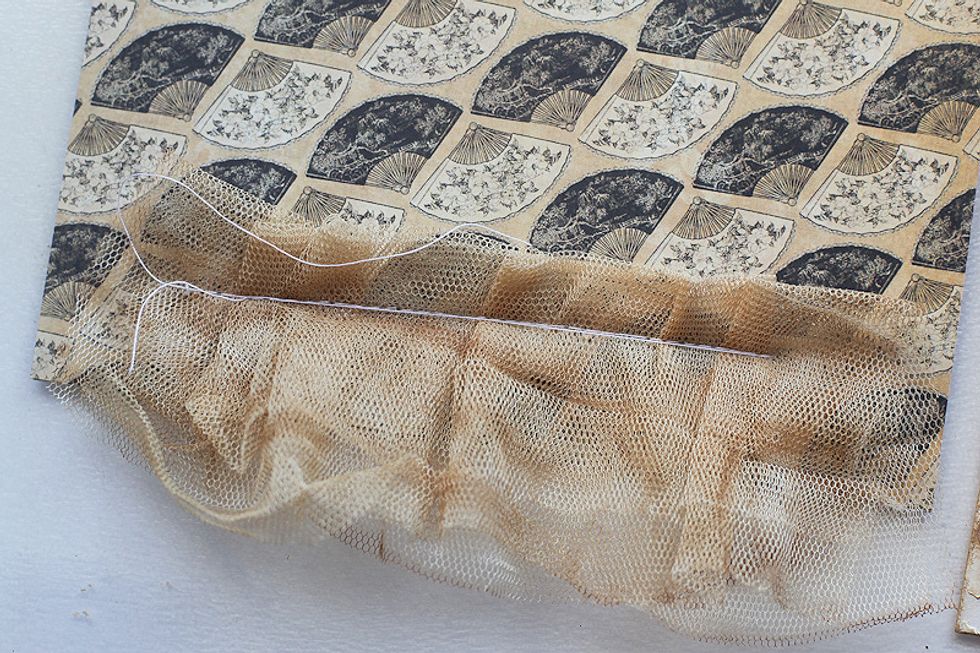 Sew the mesh fabric onto the cardboard so that it stickes out from the bottom
...and cover with the coffee cardstock. Decorate with ladies, chipboard fence and some more flowers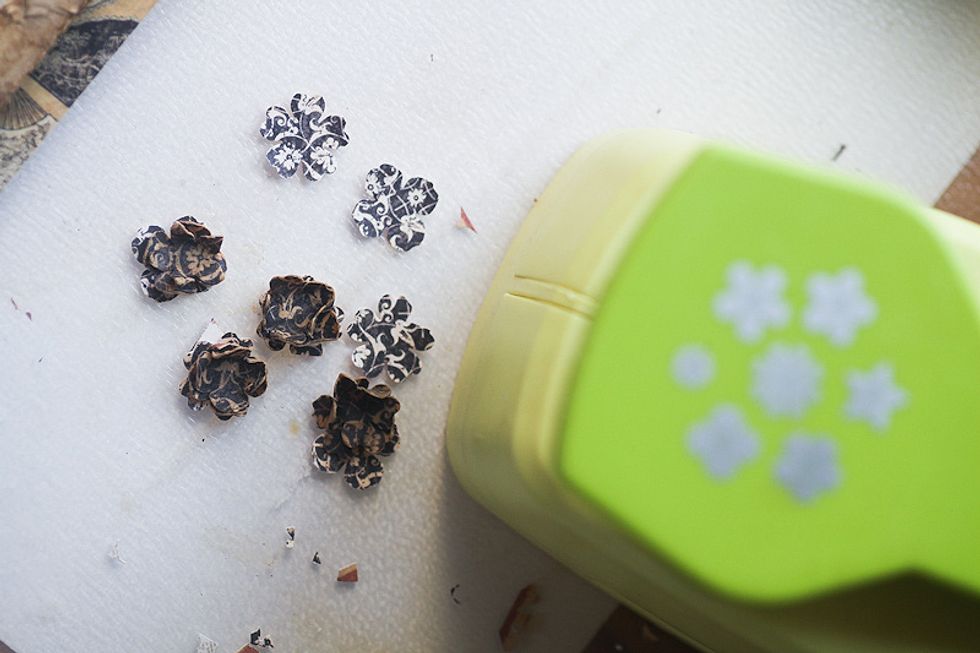 Use flowers of different sizes in the composition. It's ok if you don't have small flowers in your stash, you can make them of the paper scraps with the help of scissors or punch.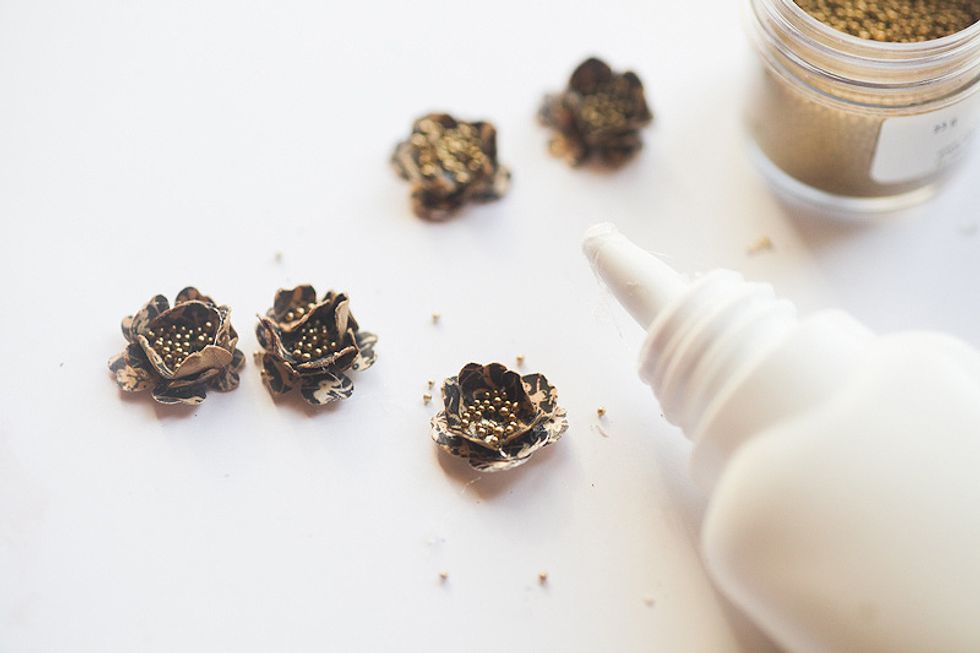 Dip the pieces into coffee, crumple, dry and make 3 layers to get a good flower. Fill the middle with glue and sprinkle with golden beads.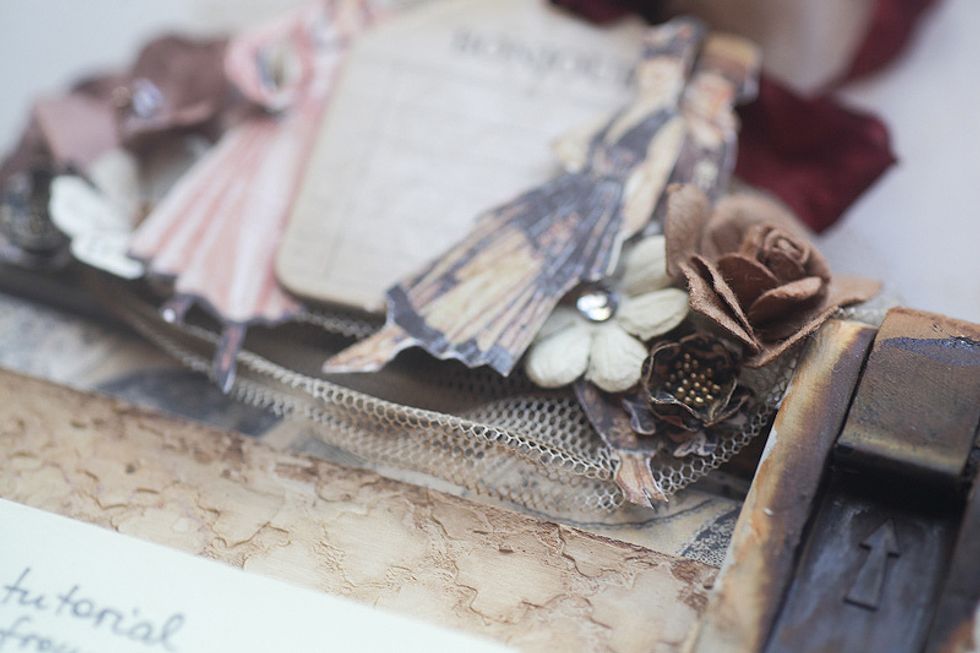 Hand made flowers look really amazing.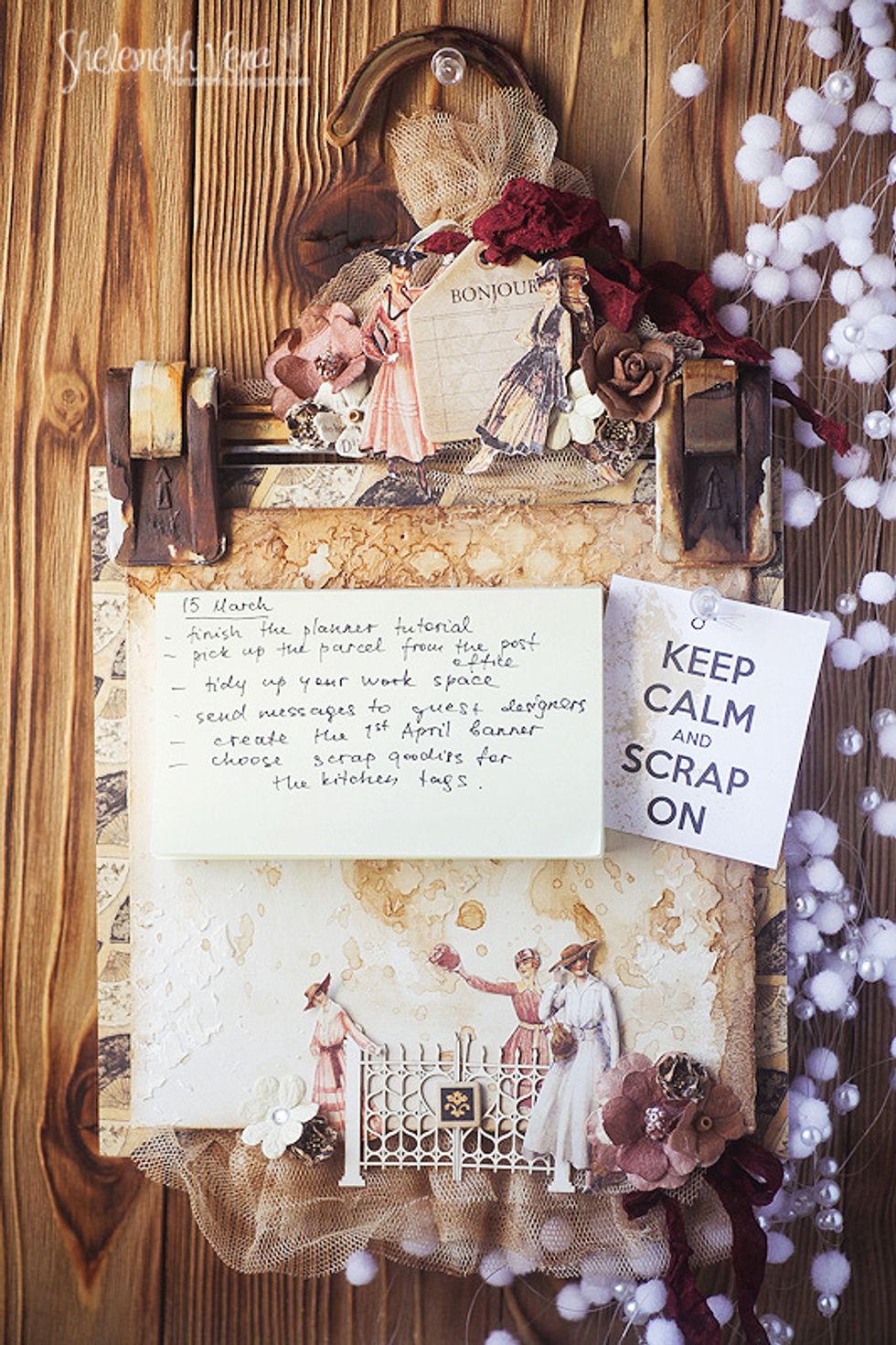 Join the panno with the hanger and pin some tips or hang a sticky note pad to make daily planning.
old hanger
mesh fabric
shabby ribbon
20.0cm cardstock
alcohol inks
texture paste
instant black coffee
paper flowers
Graphic45 paper from Ladies Diary collection
flowers punch
glue