Make a Graphic 45 Steampunk Debutante Glass Tray
40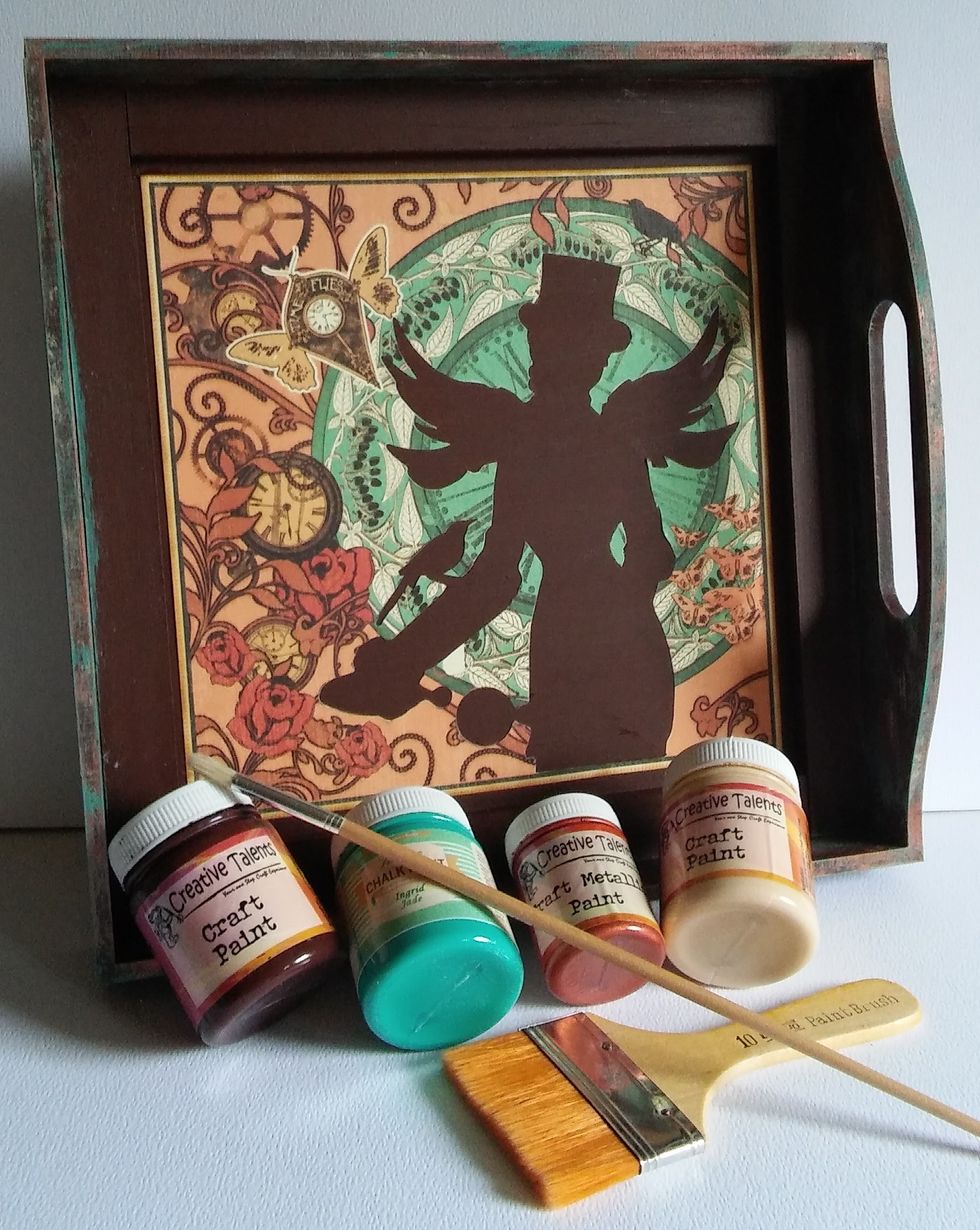 Paint the Wooden Glass Tray with Brown Craft Paint.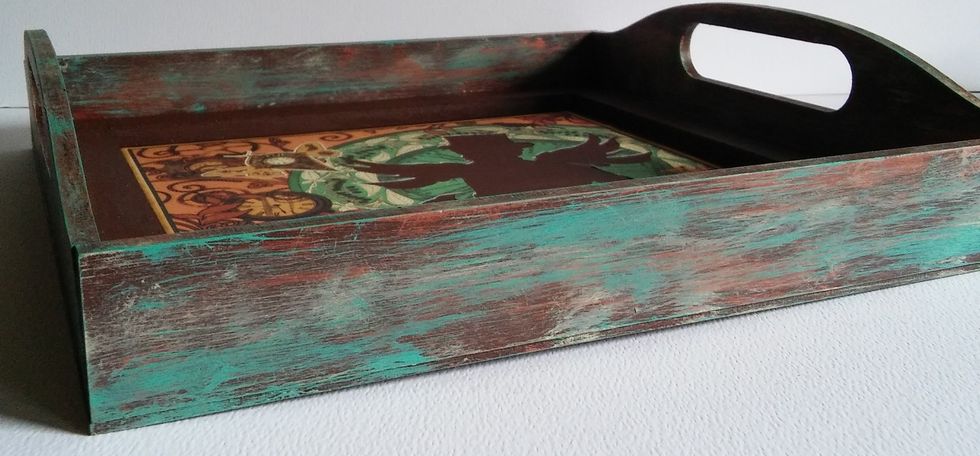 Once the brown craft paint is dry, you can now dry brush the whole tray with the cream, turquoise and copper craft paint.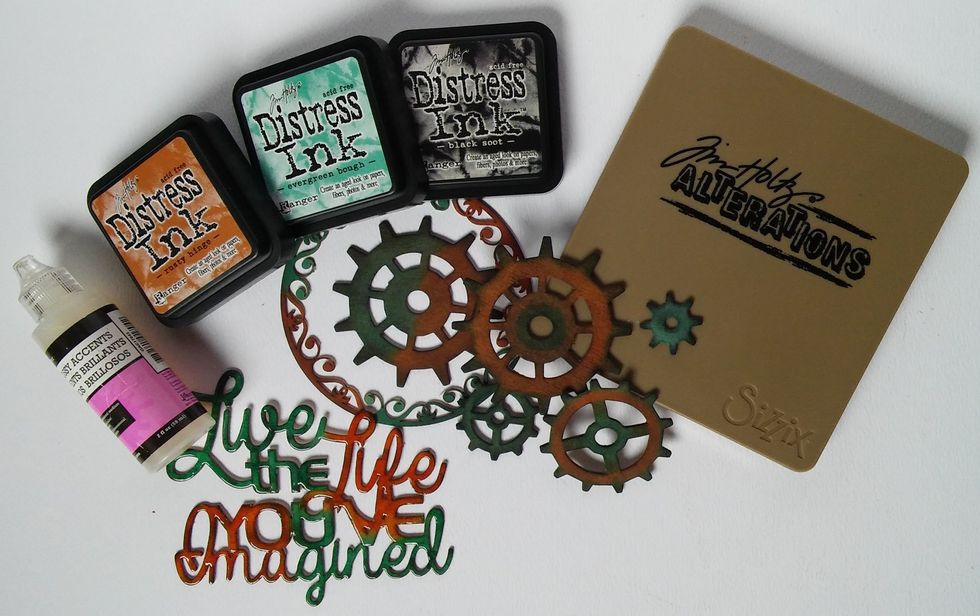 Cut some gears from chipboard using the Tim Holtz Gadget Gears Die. Ink the gears, flourish circle and the phrase with your distress inks. Add glossy accents to the phrase and leave to dry.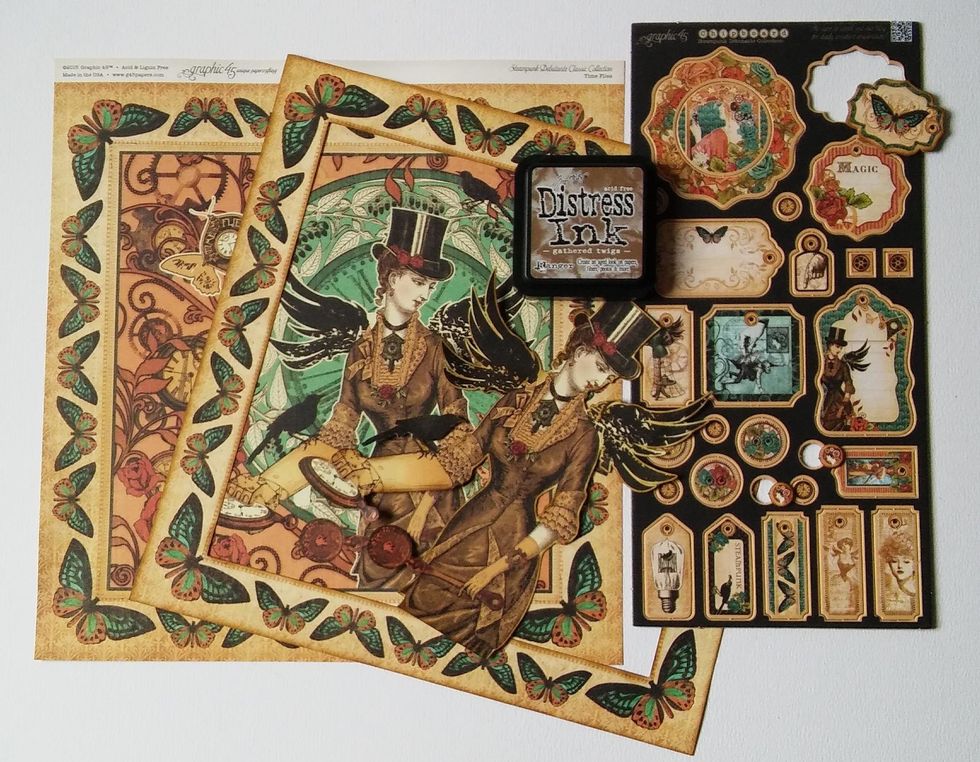 Cut out the frame inside the butterfly border. Fussy cut the steam punk lady making sure that you keep the frame intact Use 3 of the chipboard pieces and ink the edges.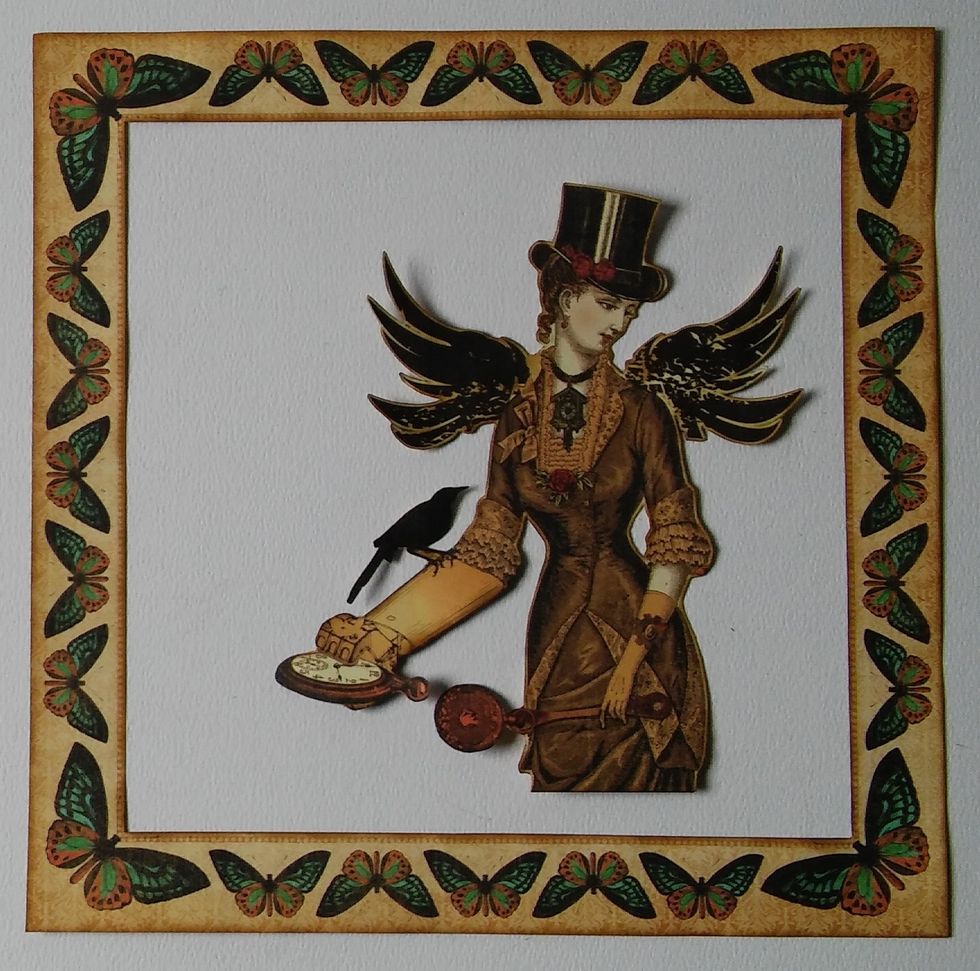 This is what picture should look like once you are done. Ink the edges with your distress ink.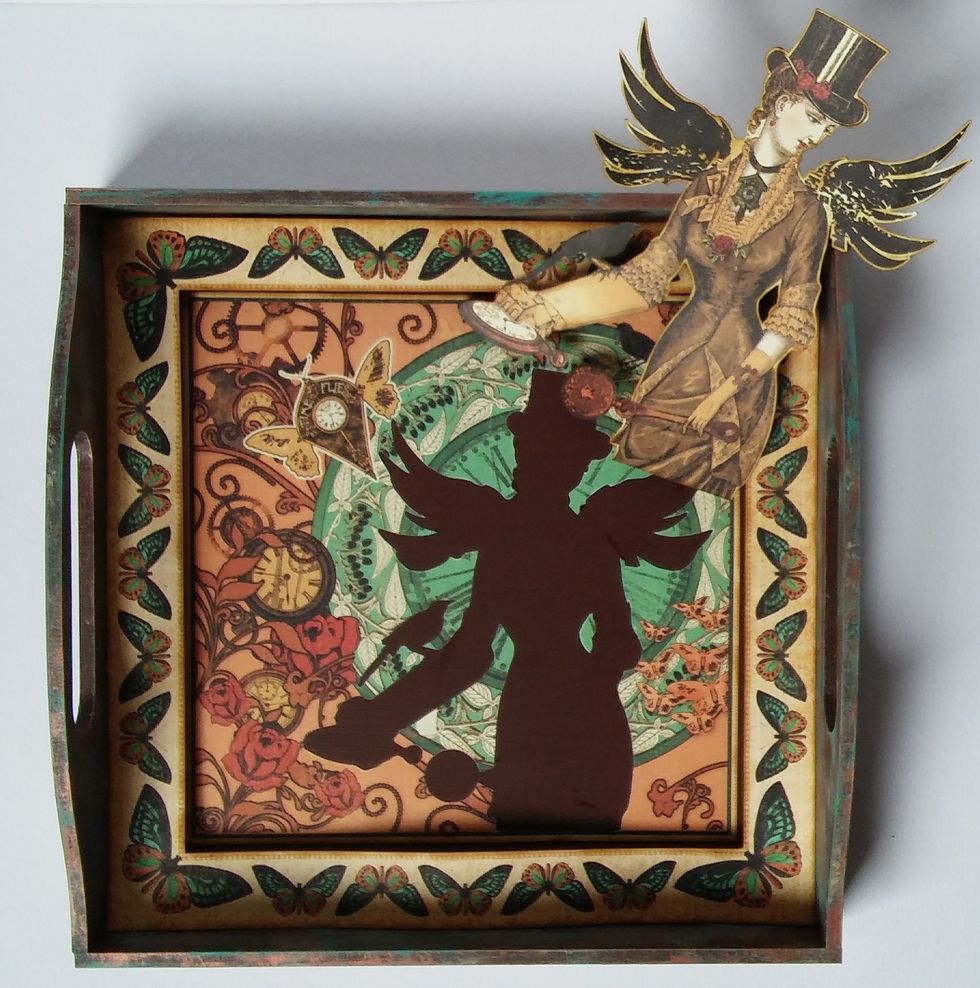 The frame has already been glued down in Step 1. You can now adhere the butterfly border. After adding the chipboard gears and embellishments. you can adhere the steampunk lady with adhesive foam.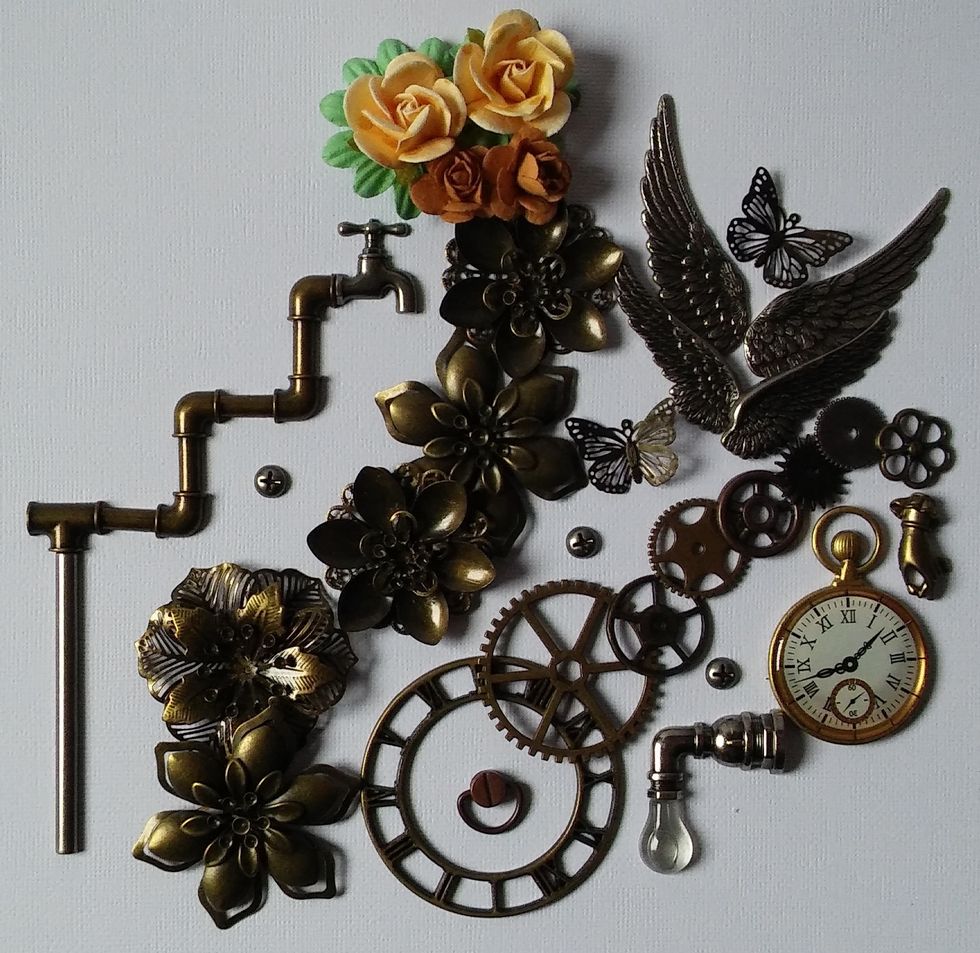 These are all the embellishments used to help finish off the project.
Steampunk Debutante Collection Time Flies Sheet
Steampunk Debutante Chipboard
Chipboard Phrase & Circle
Chipboard for Gears (Tim Holtz Die)
Distress Inks & Glossy Accents
Tim Holtz Metal Embellishments
Prima Marketing Metal Trinkets
Other Metal Embellishments
Flowers
Adhesive Foam, Glue and Glue Gun