How to make a graphic 45 halloween in wonderland favorbox
Make a Graphic 45 Halloween in Wonderland FavorBox
15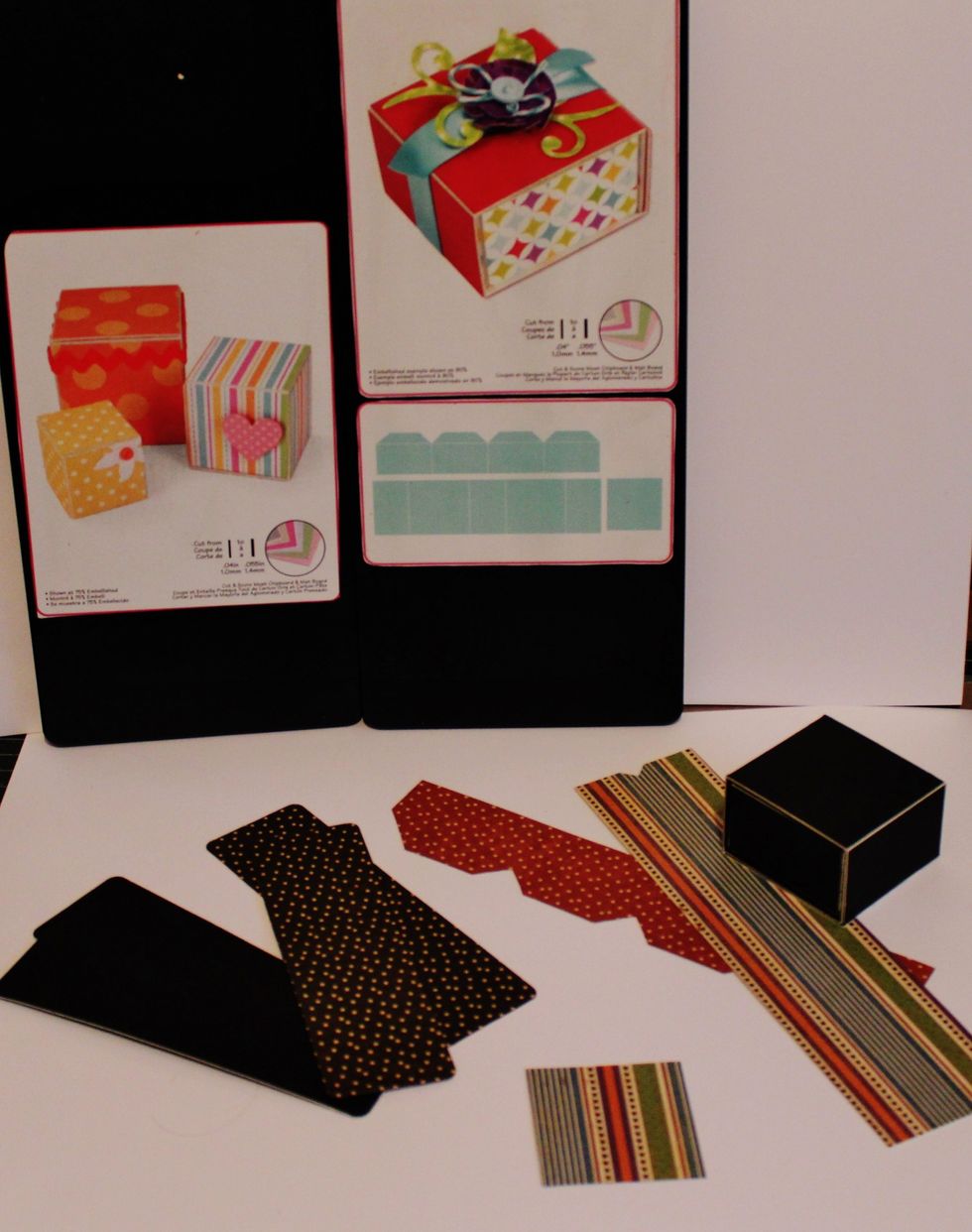 Die cut box and block from mat board and pattern paper.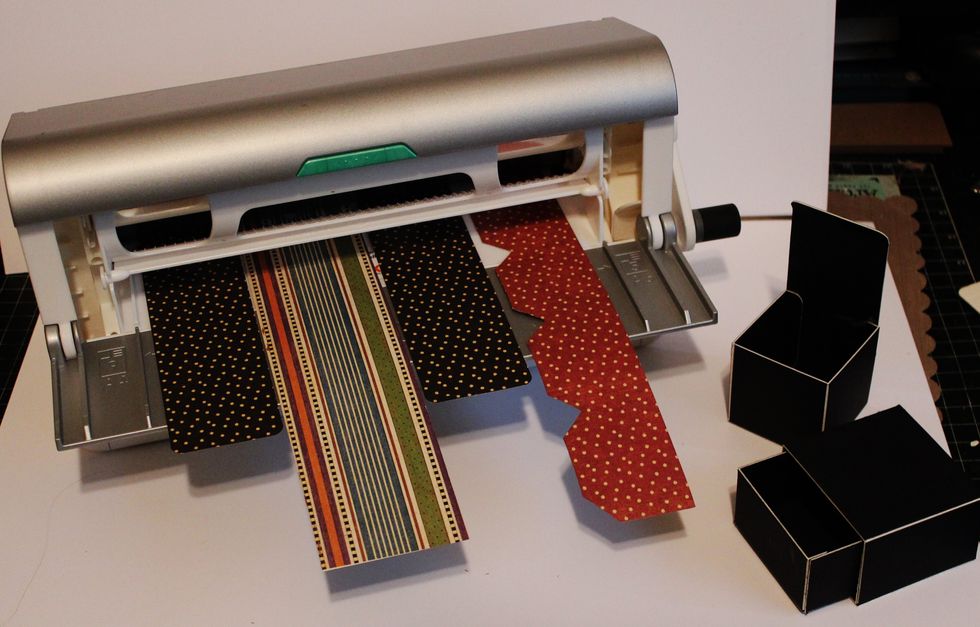 Apply adhesive to pattern paper.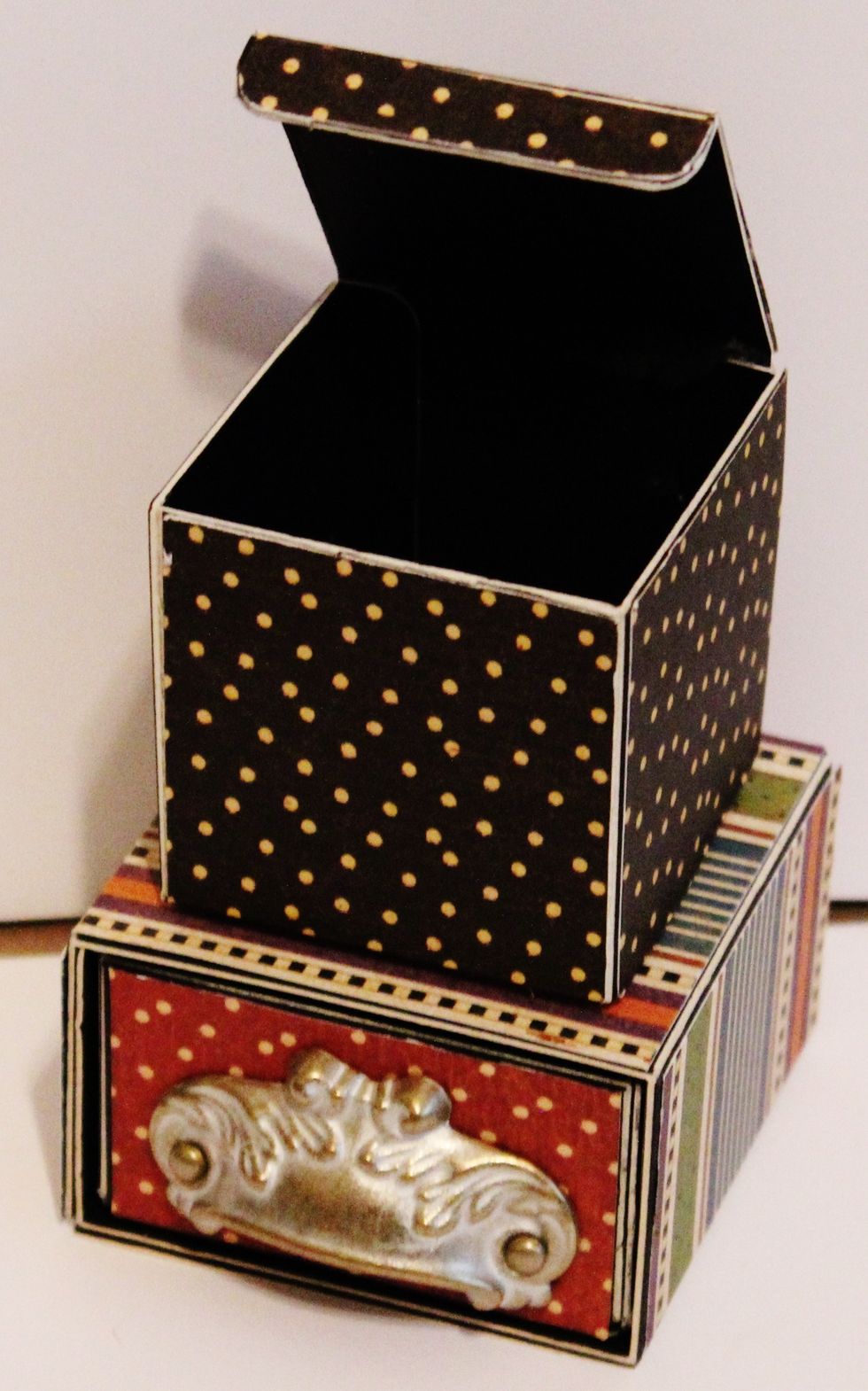 Add prepared paper to boxes that have been formed. Adhere the boxes together. Add Chic Door Pull to drawer.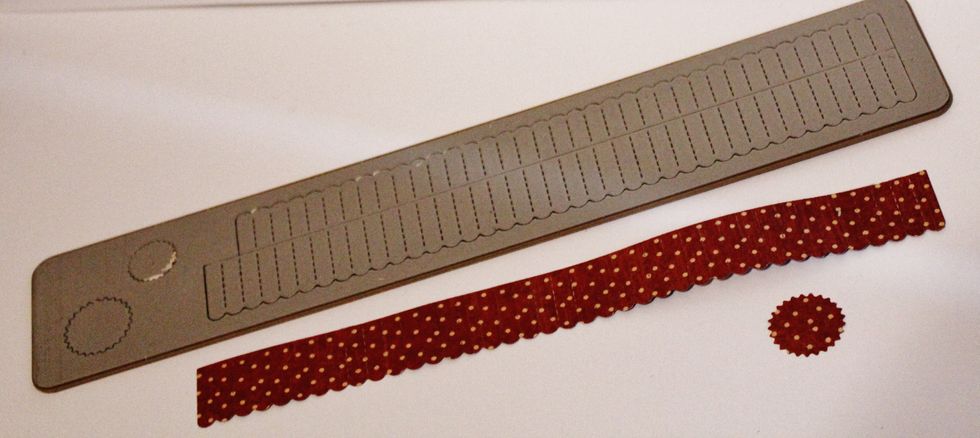 Die cut rosette using pattern paper and die cut machine.
Add washi tape to back of rosette to give support for folding.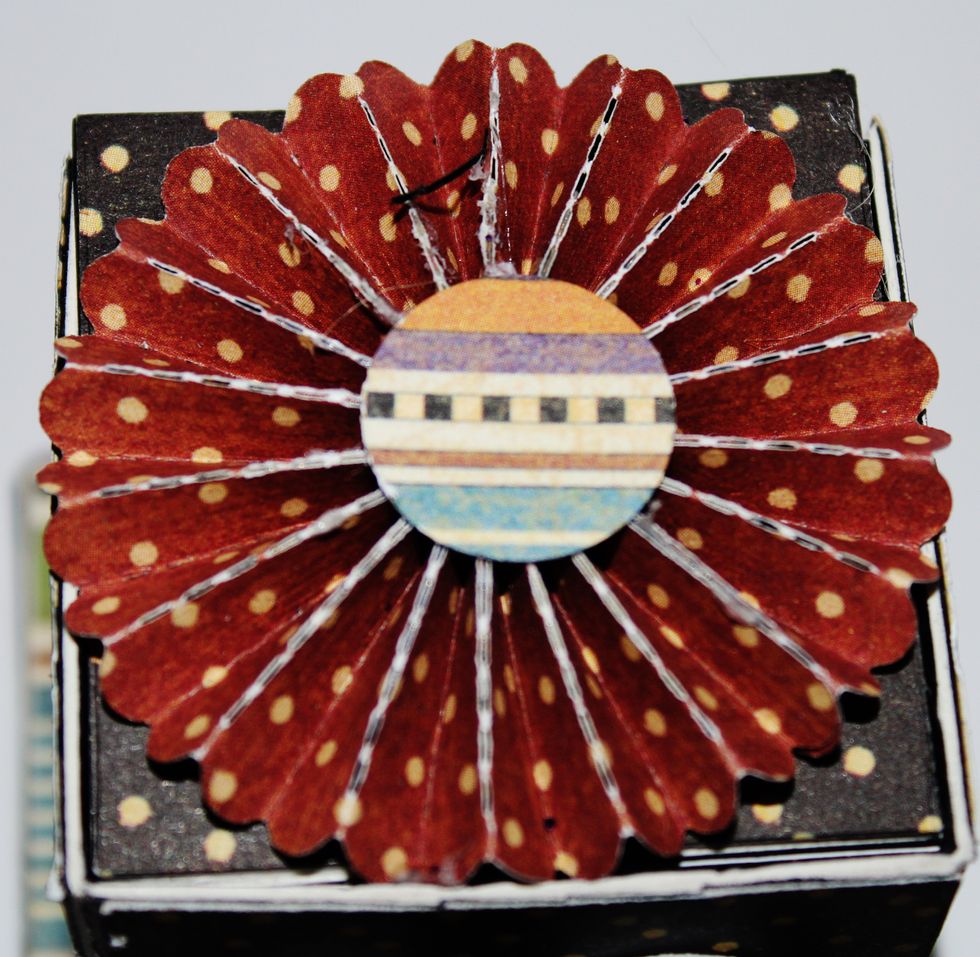 Accordion fold the prepared die cut. Adhere to top of prepared box. Add circle to center of rosette.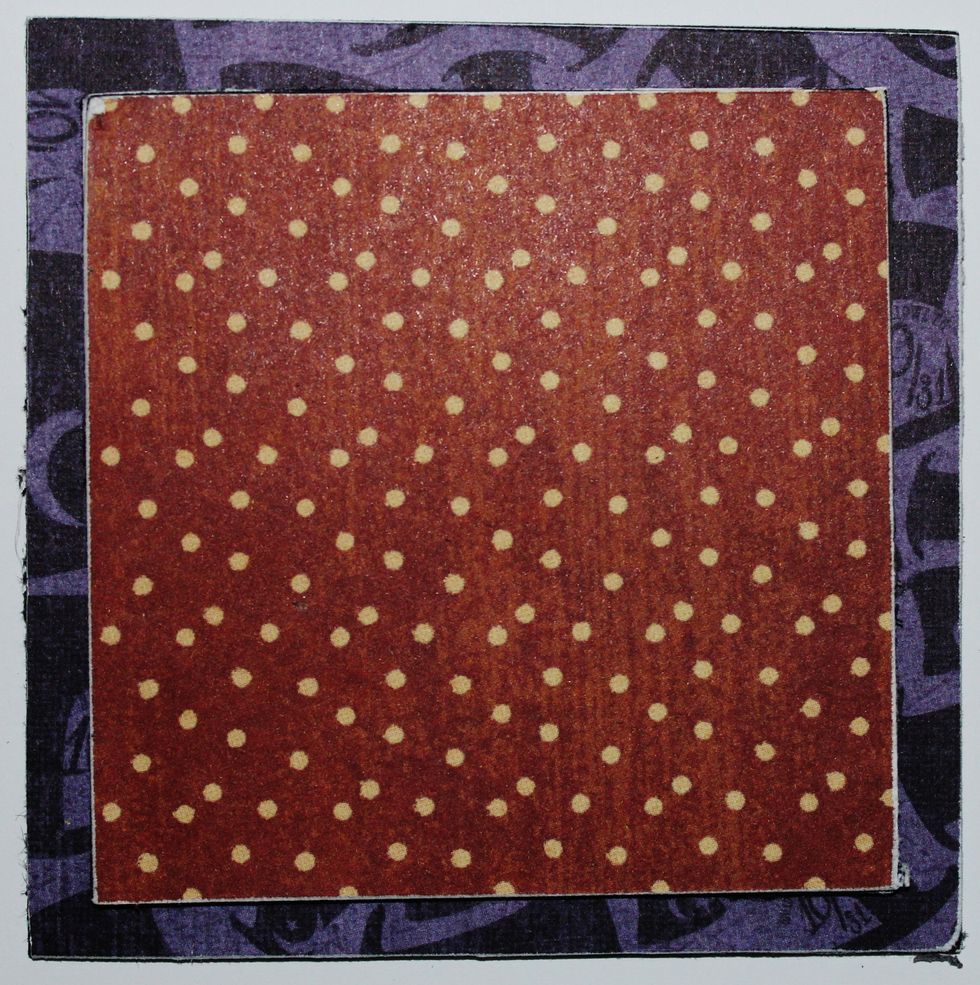 Adhere paper to two pieces of mat board to create base.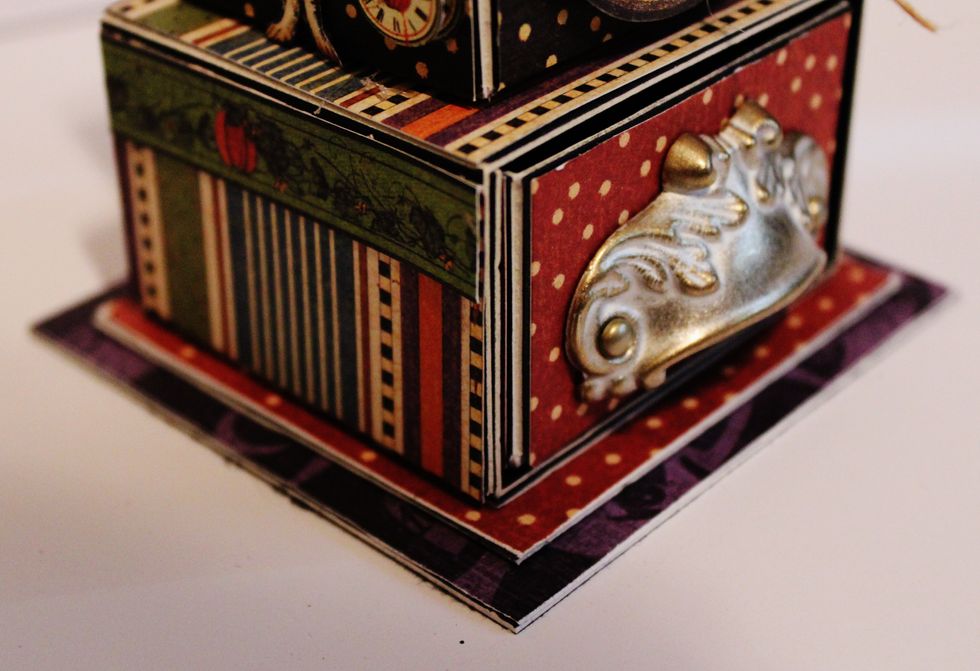 Add prepared drawer and box stack to prepared base.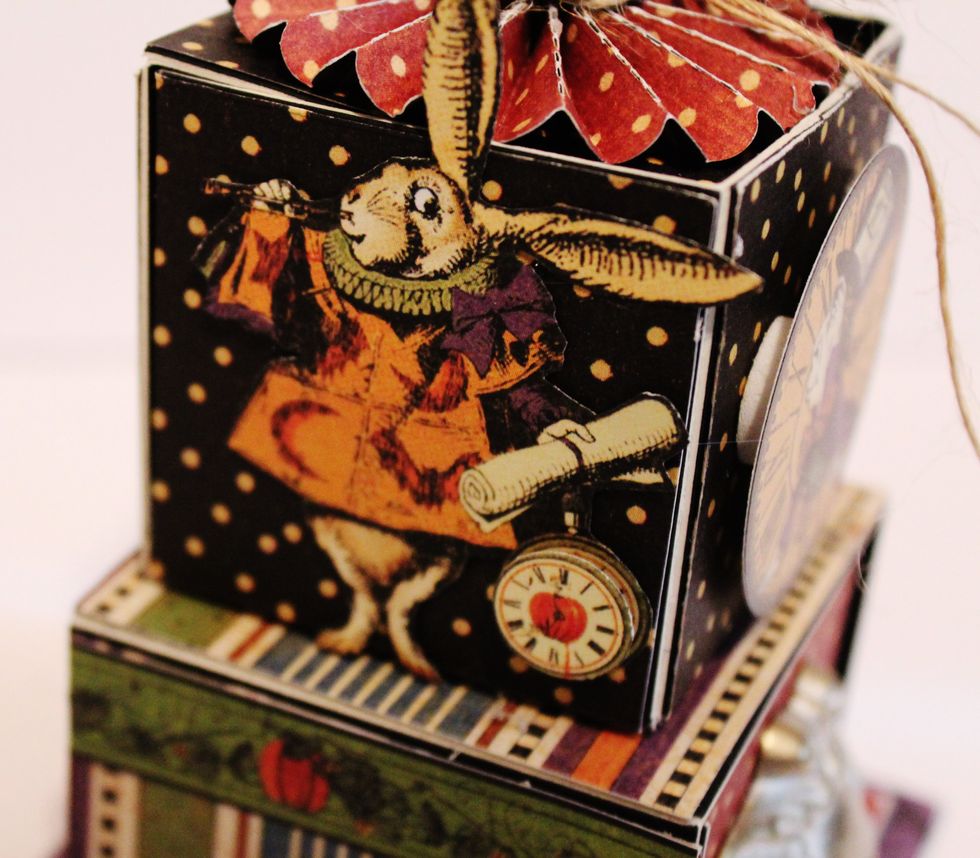 Fussy cut images from pattern paper; adhere to side of box add small clock to box with pop dots.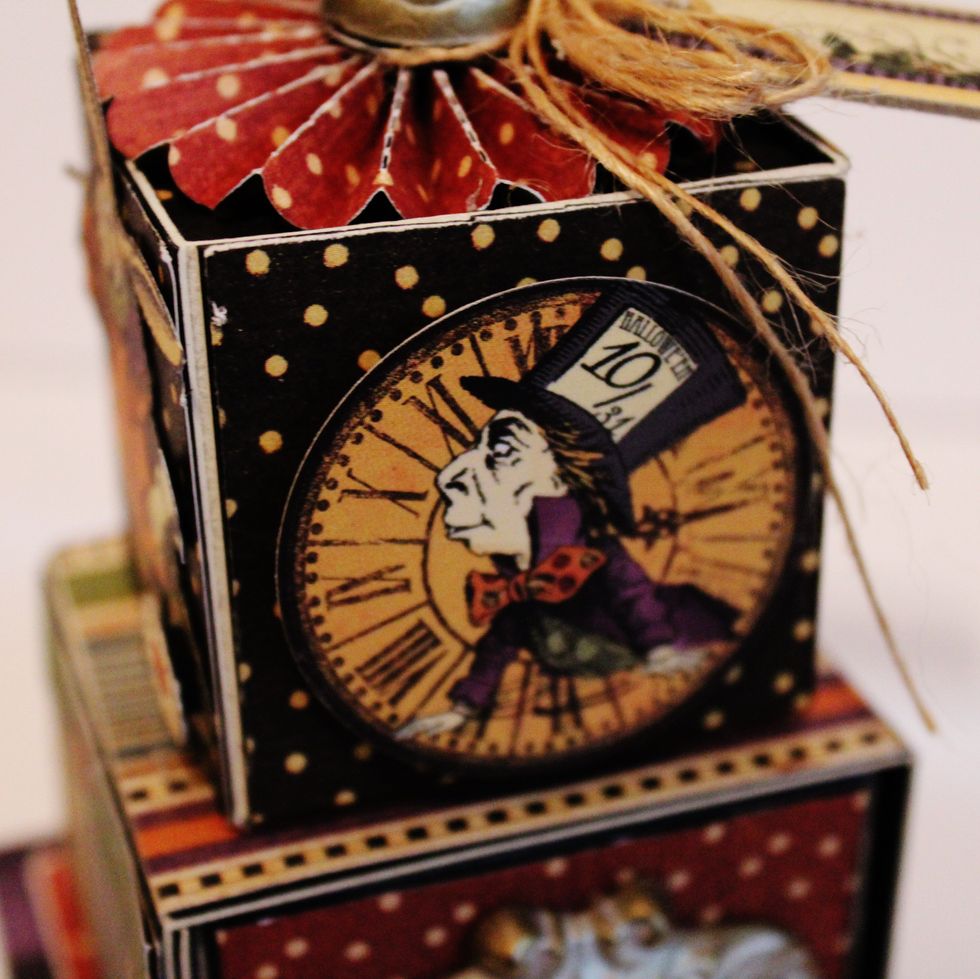 Add sticker to front to the front of prepared box stack with pop dots.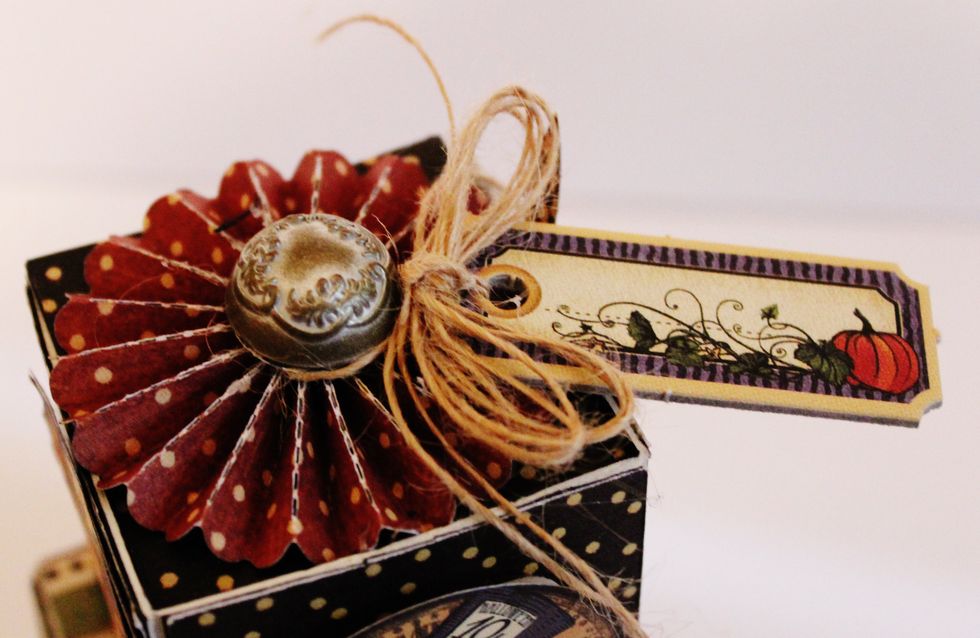 Tie chipboard to Chic Knob; adhere to top of rosette. Add twine bow.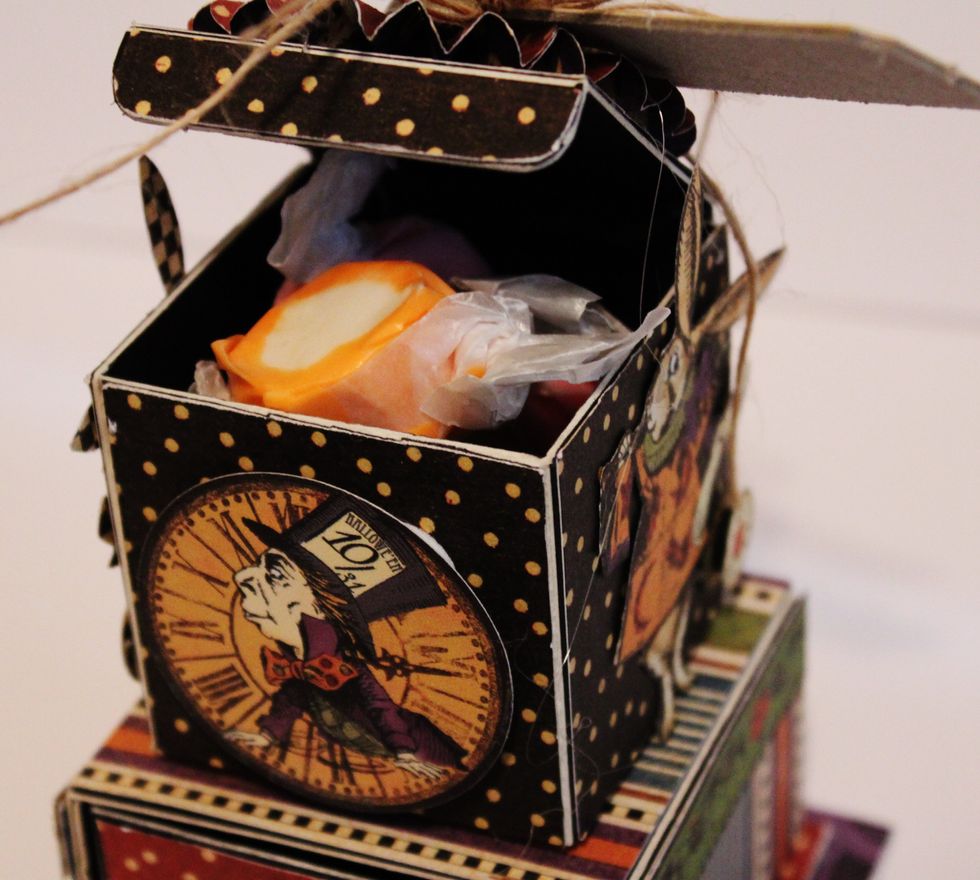 Add some of your favorite candies, treats. special messages, etc inside box and drawer.
Adhere small strips of pattern paper to drawer sides.
I hope I have inspired you to make some pretty party favor boxes for you family and friends.
1.0 Graphic 45 Halloween in Wonderland Collection
1.0 Graphic 45 Halloween in Wonderland Chipboard
1.0 Graphic 45 Washi Tape
1.0 Graphic 45 Shabby Chic Door Plate and Knobs
1.0 Graphic 45 Shabby Chic Door Knob
1.0 Sizzix Candy Box Die
1.0 Sizzix Block Die
1.0 Sizzix Rosette Die
1.0 Sizzix Little Sizzles Mat Board
1.0 Xyron Creative Station
1.0 9" Permanent Adhesive
1.0 Hot Glue Gun and Glue Sticks
1.0 Pop Dots
1.0 Brown Twine
1.0 1/2" Circle Punch
1.0 Die Cut Machine