Make a Graphic 45 Christmas Decoration
18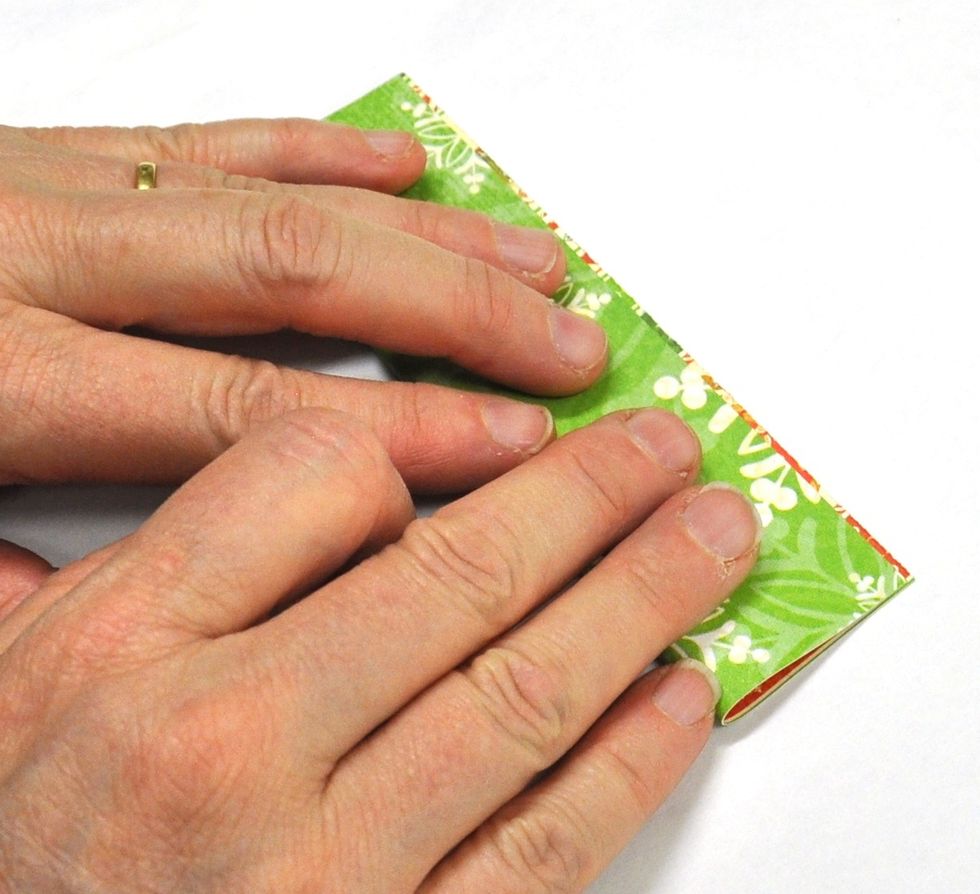 Cut five 3x5 inch rectangles from your sheet of "Ho Ho Ho" and fold them in half longways.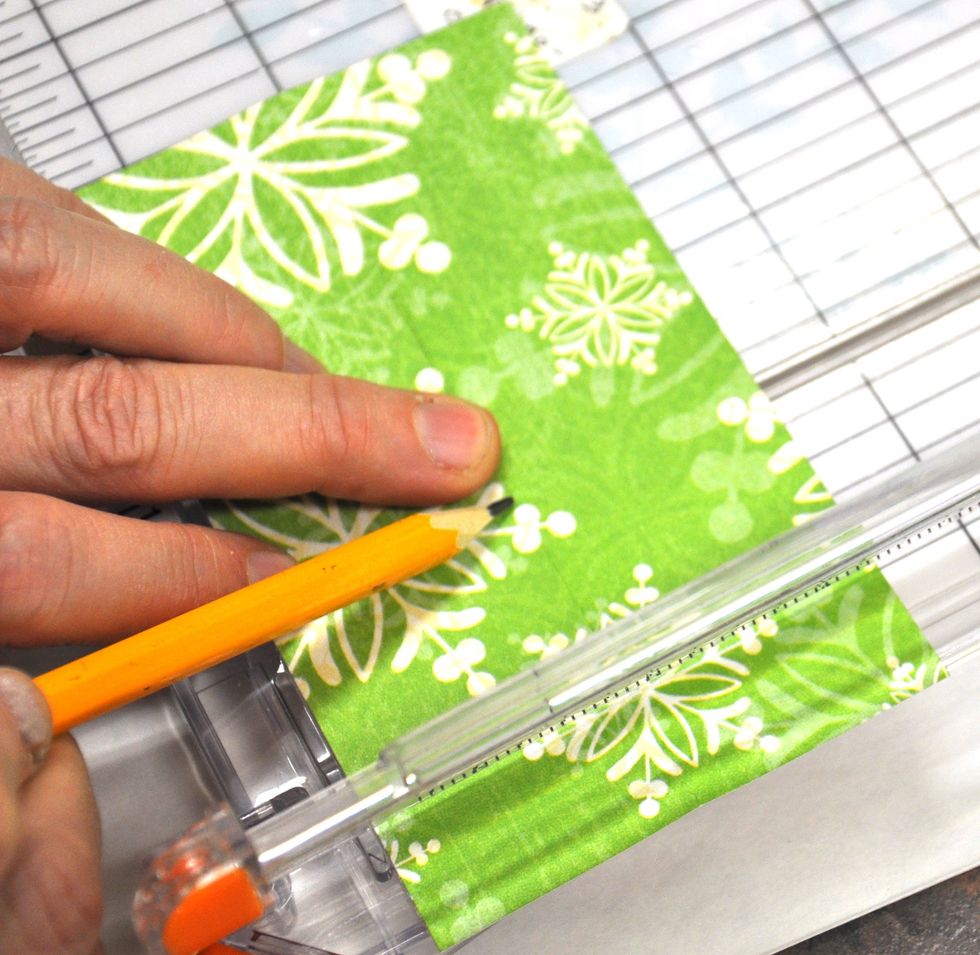 Put each piece into your trimmer and with a pencil make a mark at the three inch point on the middle fold line.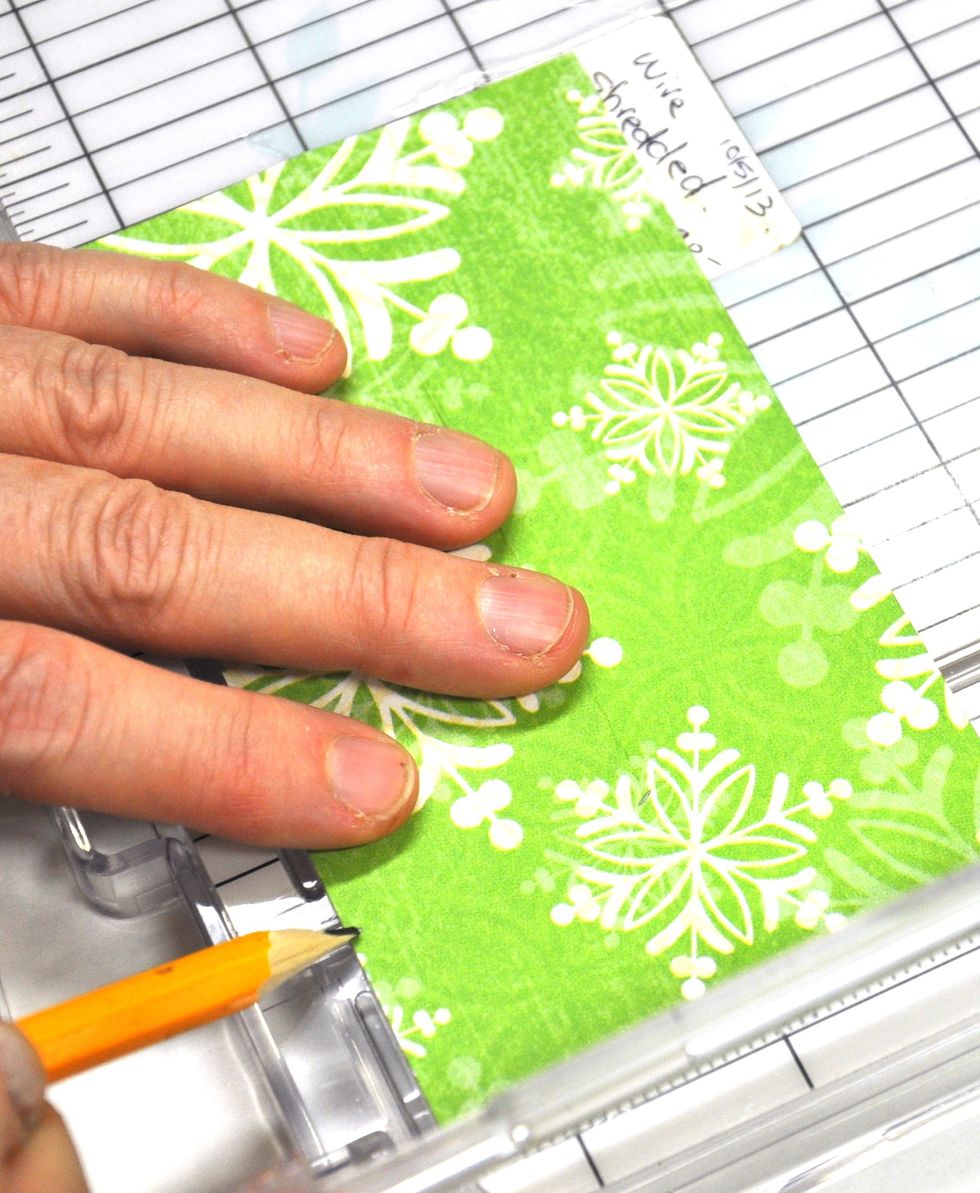 Now make a pencil mark on each piece at the four inch point top and bottom of each piece.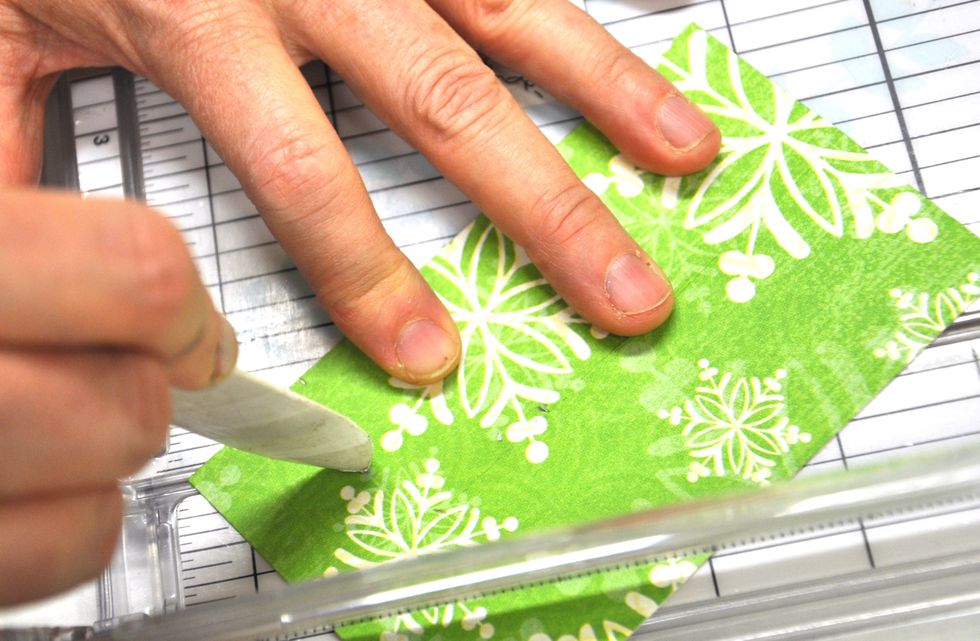 Now score from the bottom left corner and the bottom right corner to the three inch point on the middle fold line.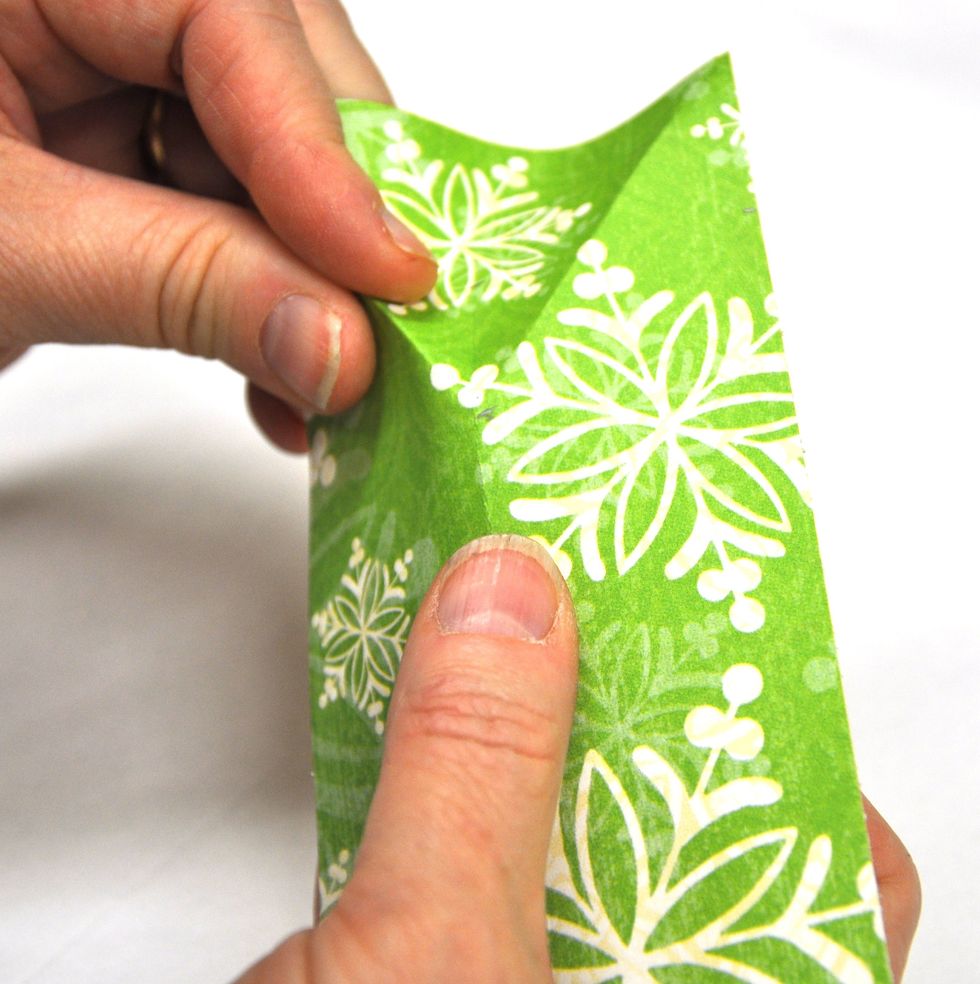 Now use the score lines to fold each of your star pieces.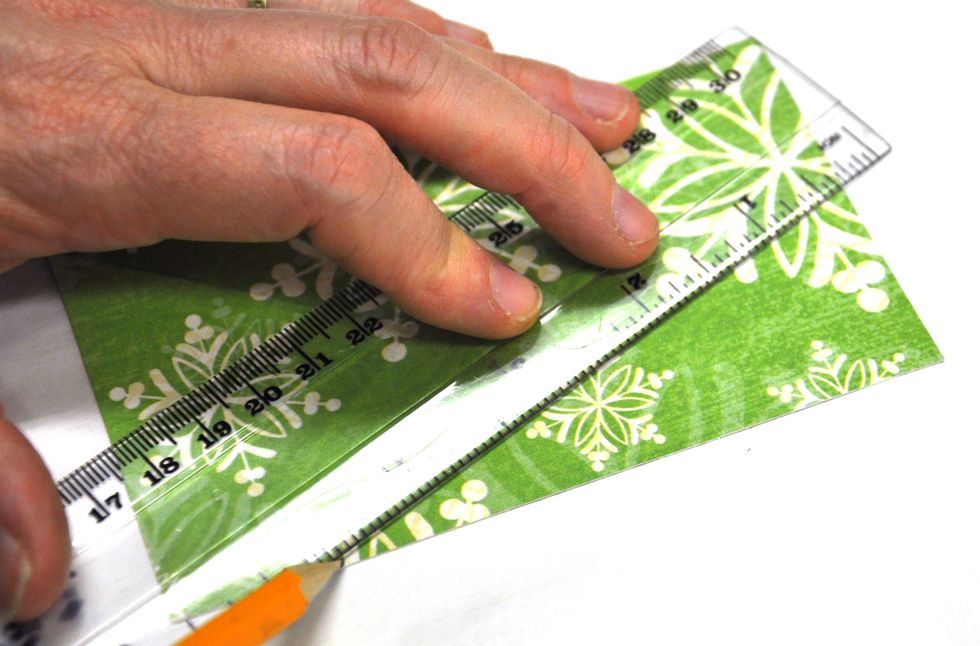 Unfold each piece, draw a line from the top centre point of the fold line down to the four inch mark near the bottom right corner.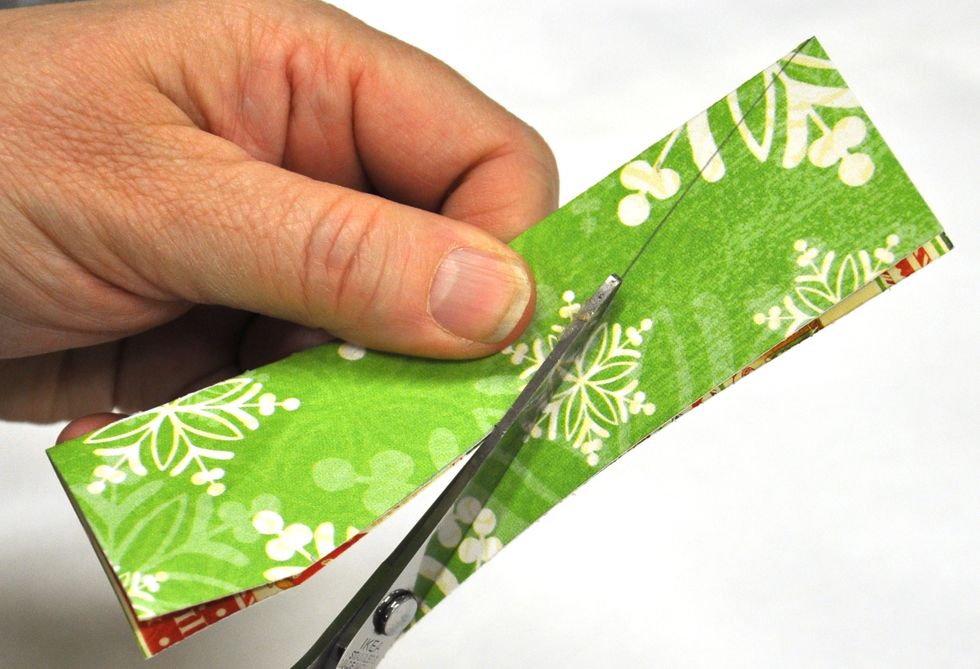 Fold in half and trim along the pencil line.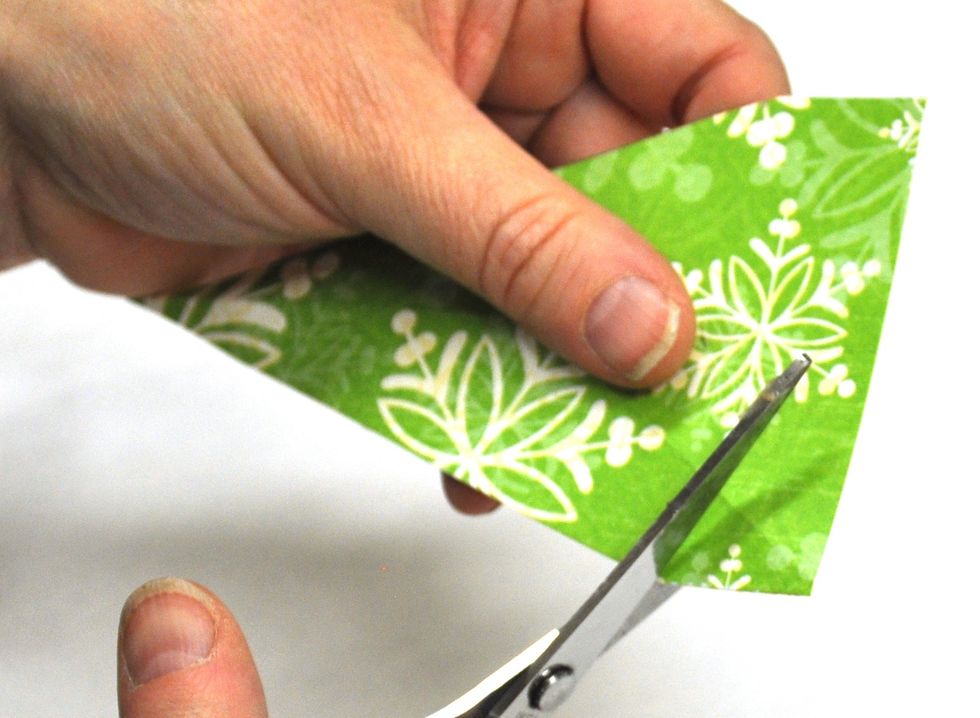 Cut from the four inch mark to the bottom centre fold on each side.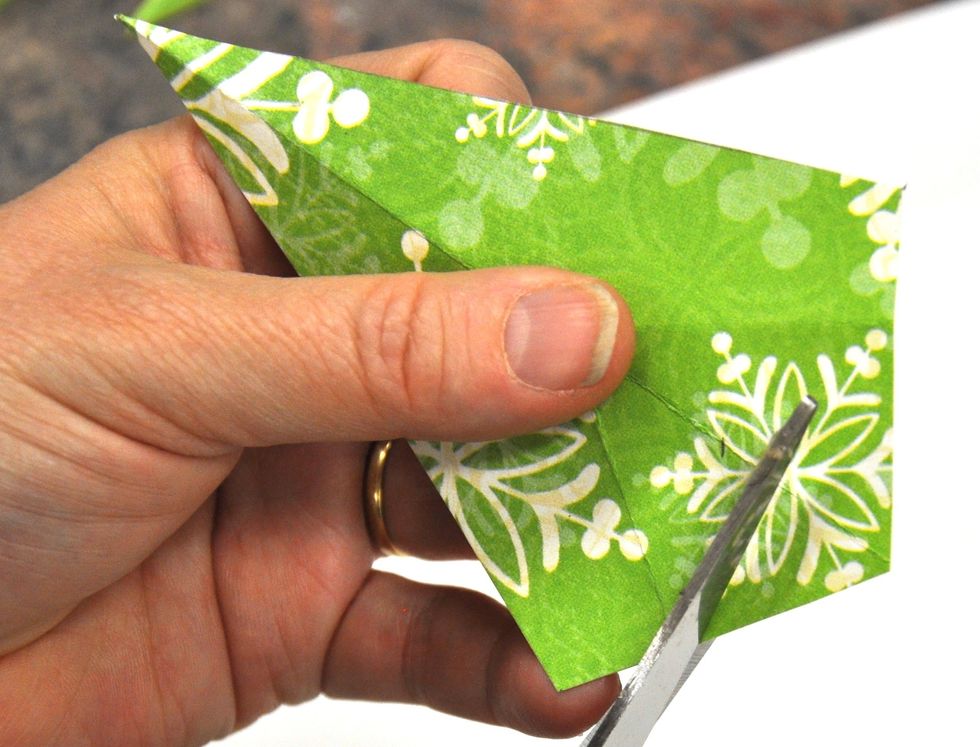 Cut straight across between the two bottom fold lines.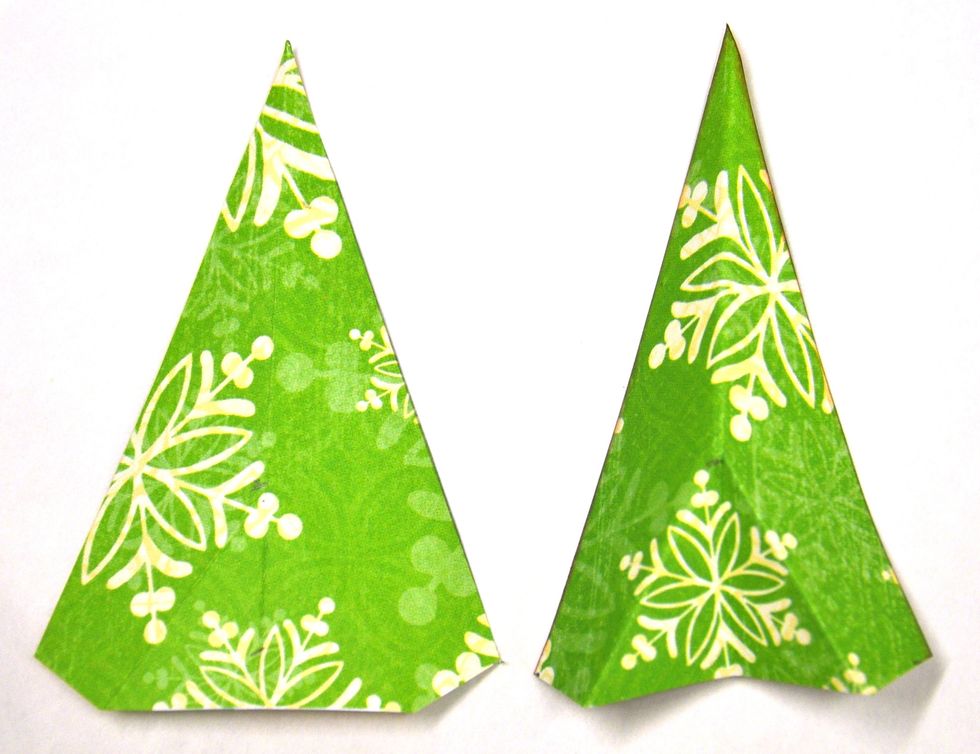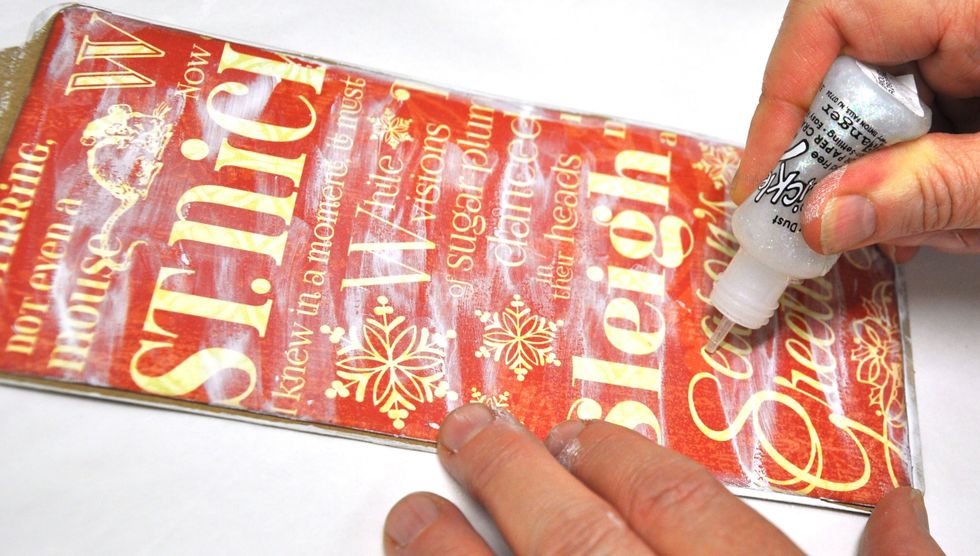 Cover your tag with a piece of "Merry Mistletoe". Use your finger to add some gesso and trace over some of the words with stickles.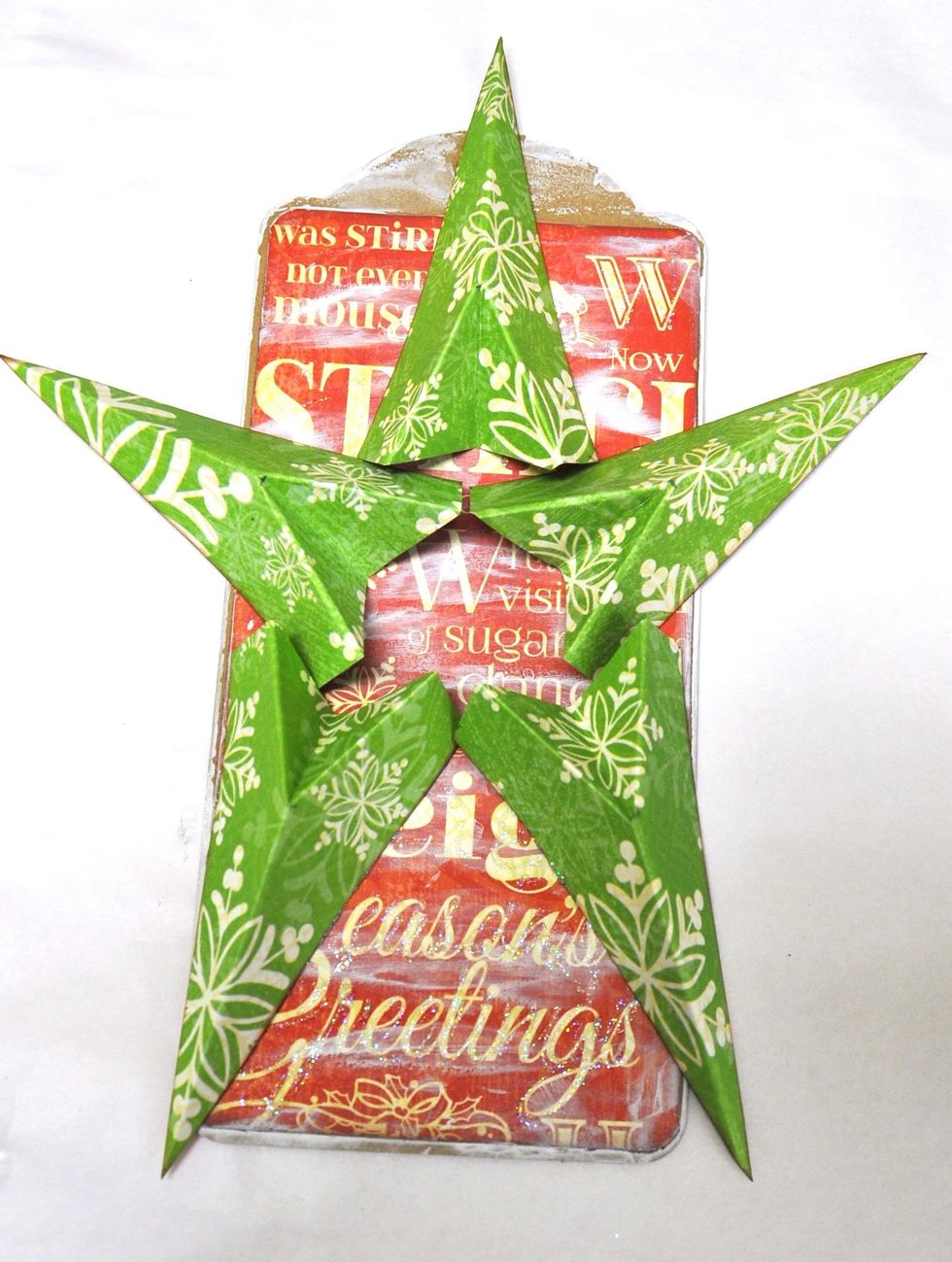 Use a hot glue gun and glue your five star pieces onto your tag.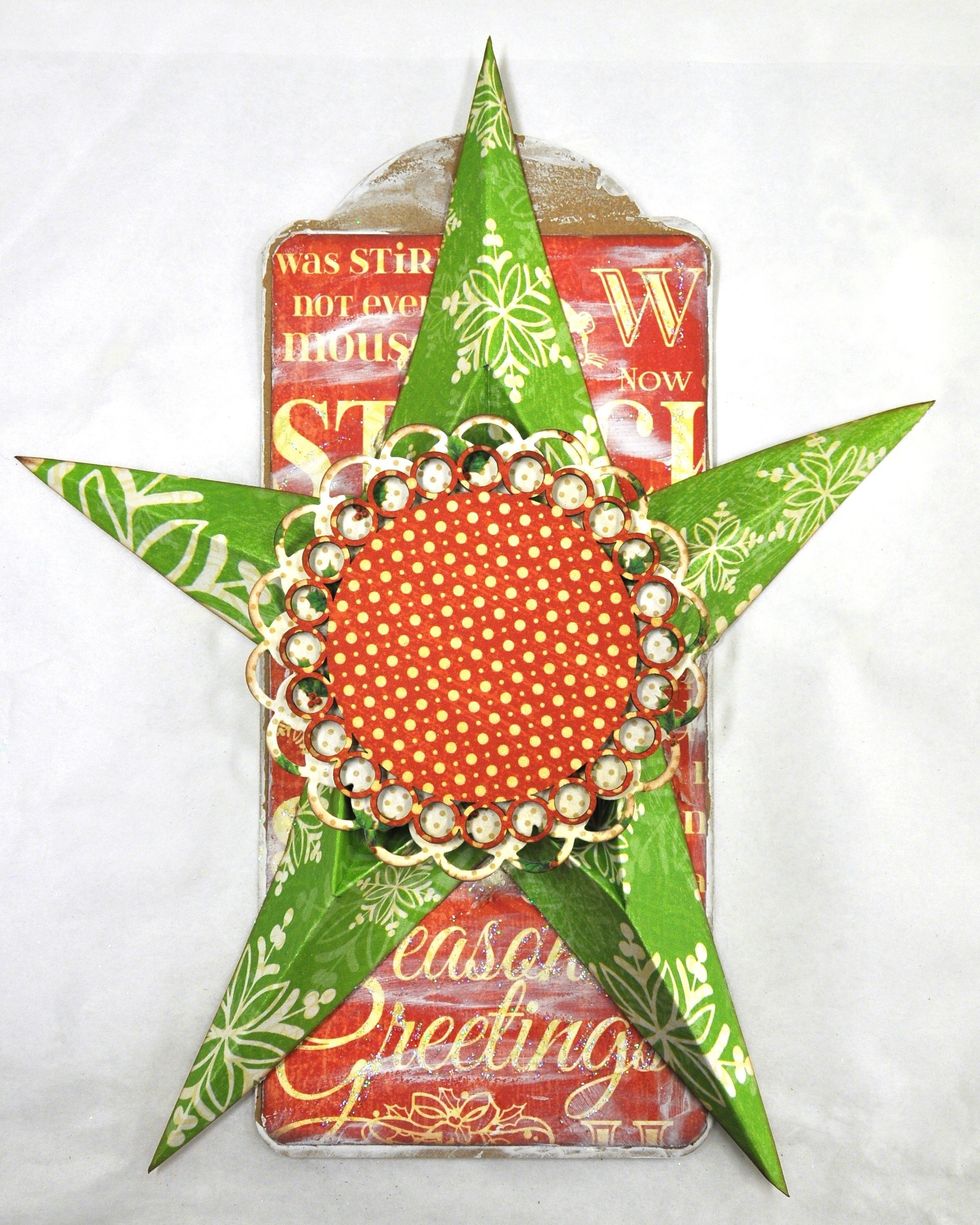 Use two circle dies and cut a 3 3/4 and a 3 1/4 doily out of chipboard & paper. Glue the papers to the chipboard, adhere the largest one to your star. Use foam squares to attach the smaller one.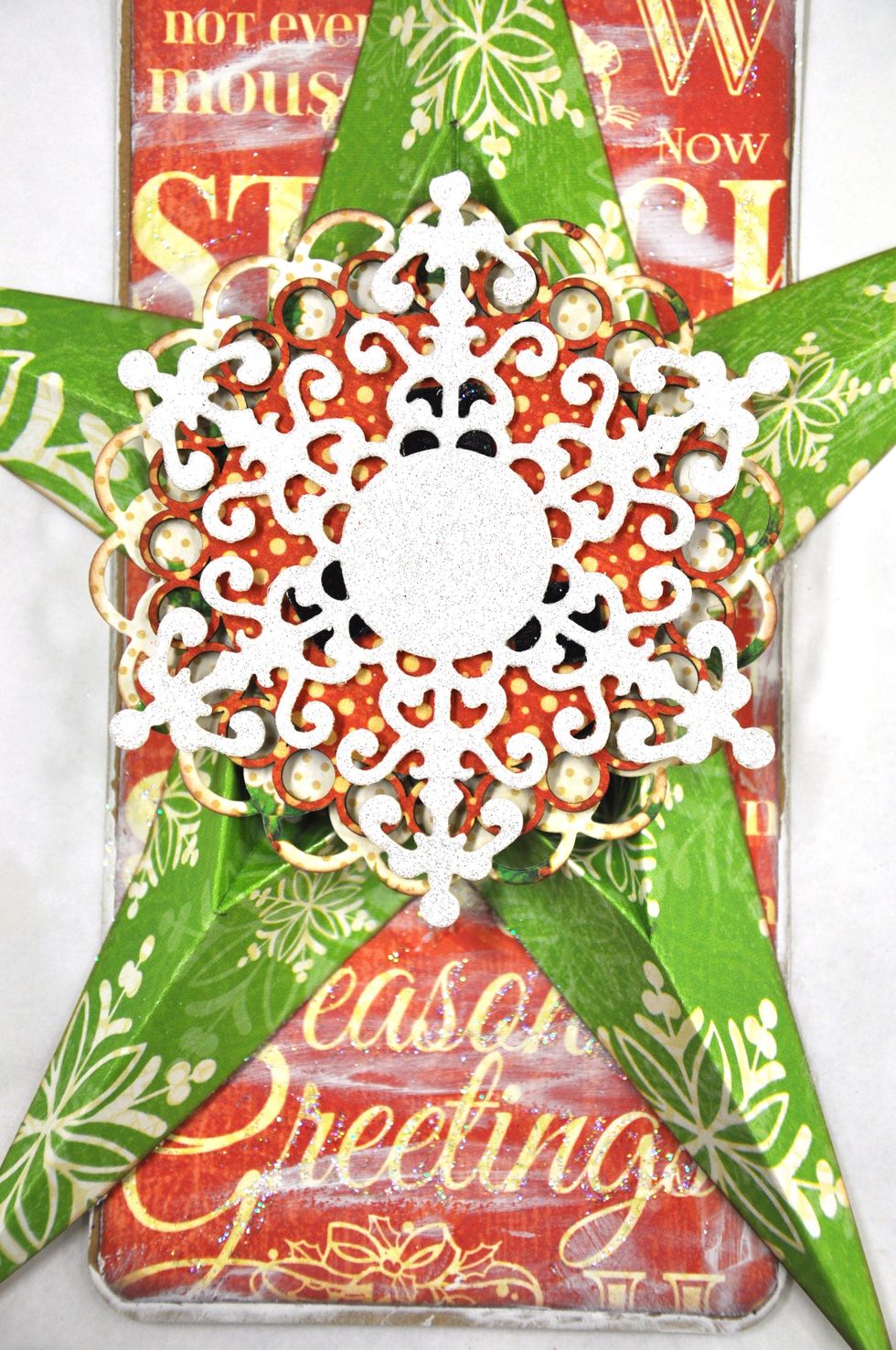 Cut a large snowflake out of the glitter sheet and use foam squares to attach it.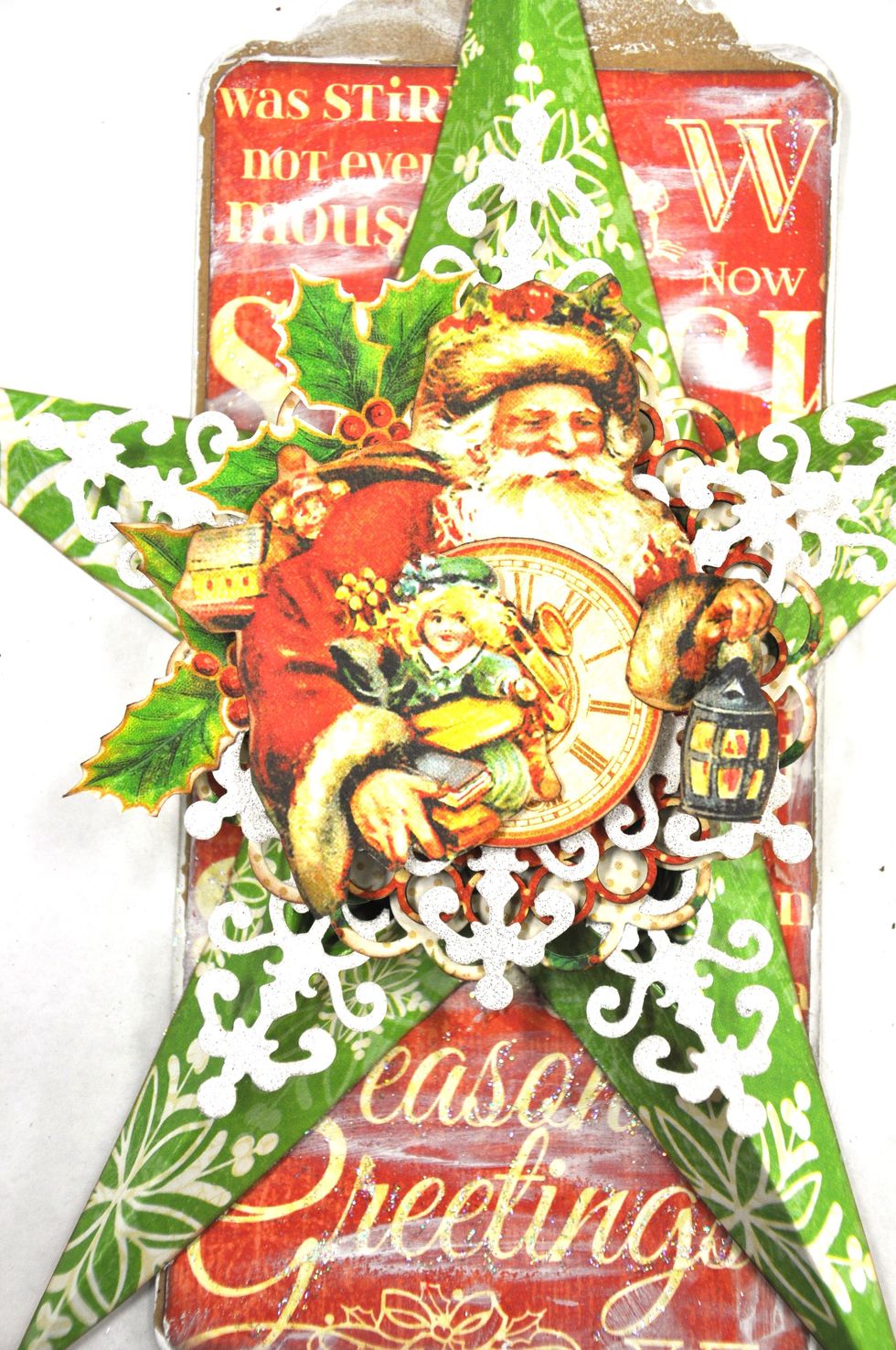 Cut out the father Christmas and a small clock from your sheet of "Jolly old elf". Cut around father Christmas' arm and tuck the clock under, adhere it to your circle with foam squares.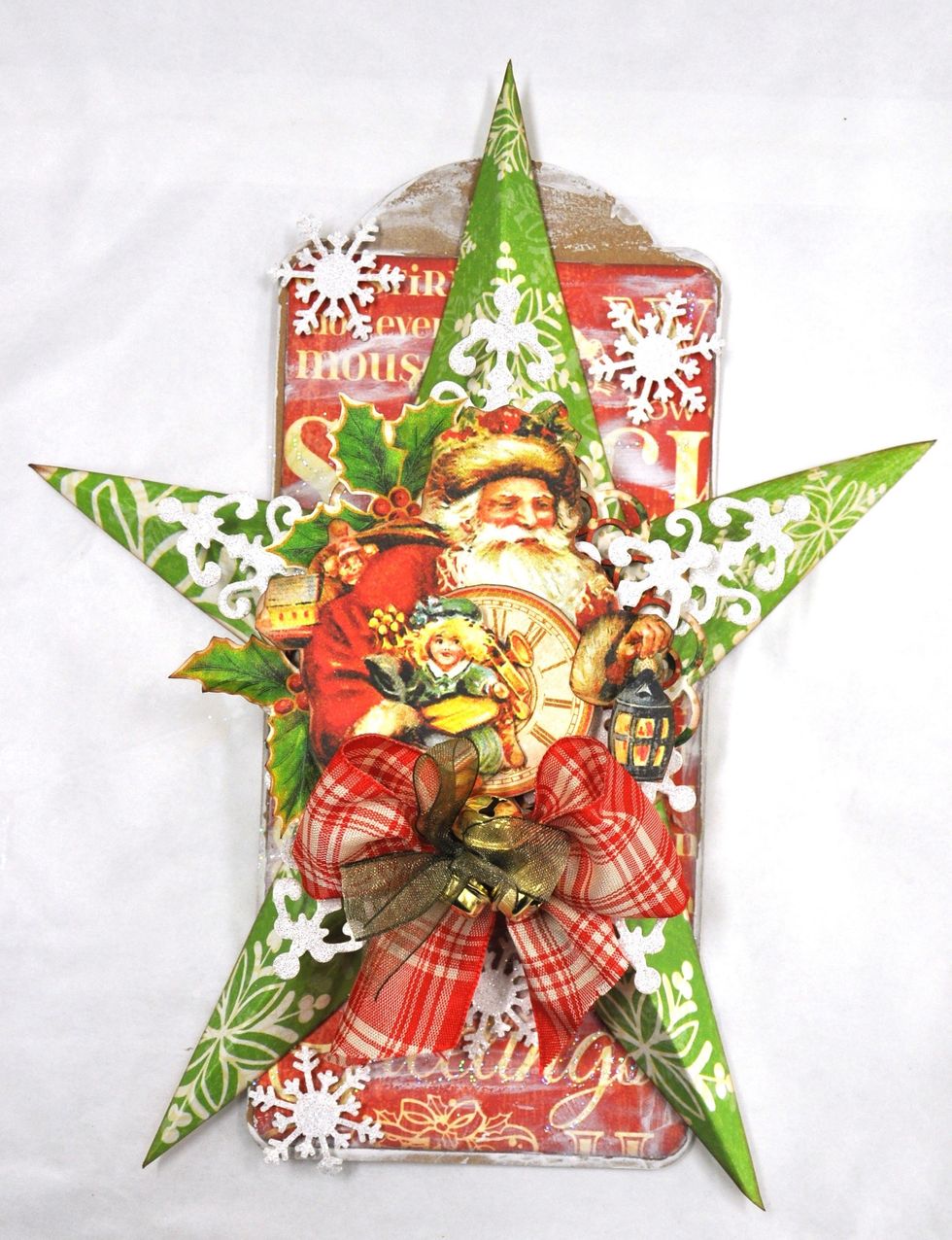 Cut a second snow flake die, cut the long points off and glue one onto each star under the circles. Add some small snowflakes to the tag. Add some ribbon and bells to finish your Christmas Decoration.
1.0 of G45 Large tags album Kraft Tags
1/2 sheet of G45's "Merry Mistletoe" print paper
1.0 sheet of G45's "Ho Ho Ho"
1.0 Sheet of G45's "Jolly Old Elf"
1.0 Sheet of G45's "Happy Holly-Day"
1.0 Sheet of G45's "Bundle of Toys"
1.0 Sheet Glitter Paper White
Assorted circle dies
Gesso
Stickles glitter
Assorted ribbons & bells