Here are your ingredients for our delicious drink.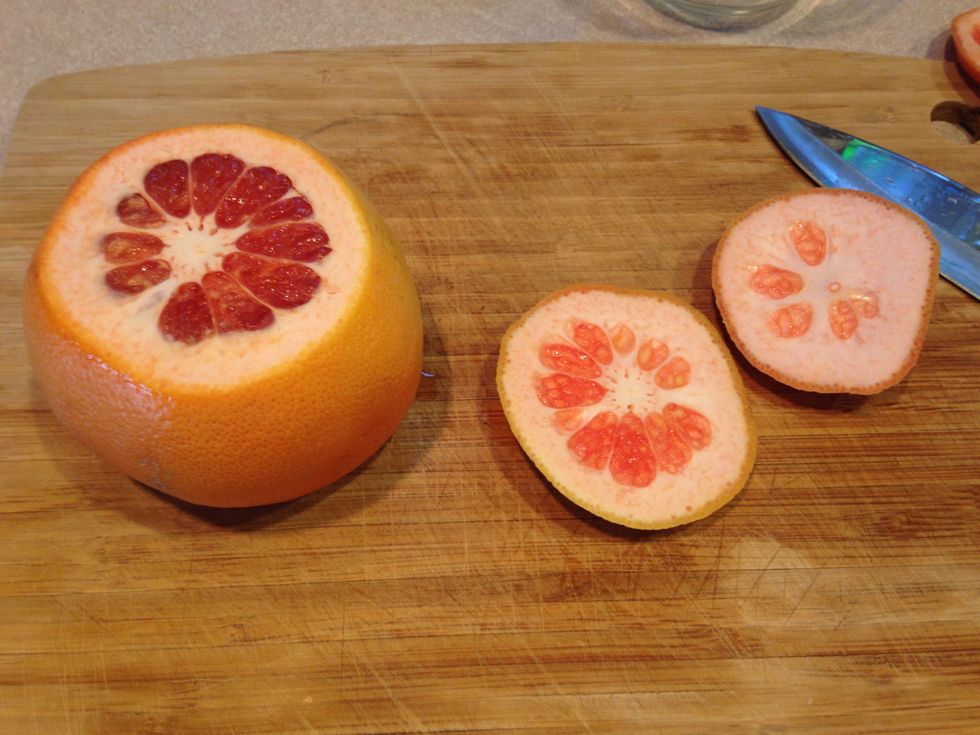 First cut the ends off of the grapefruit.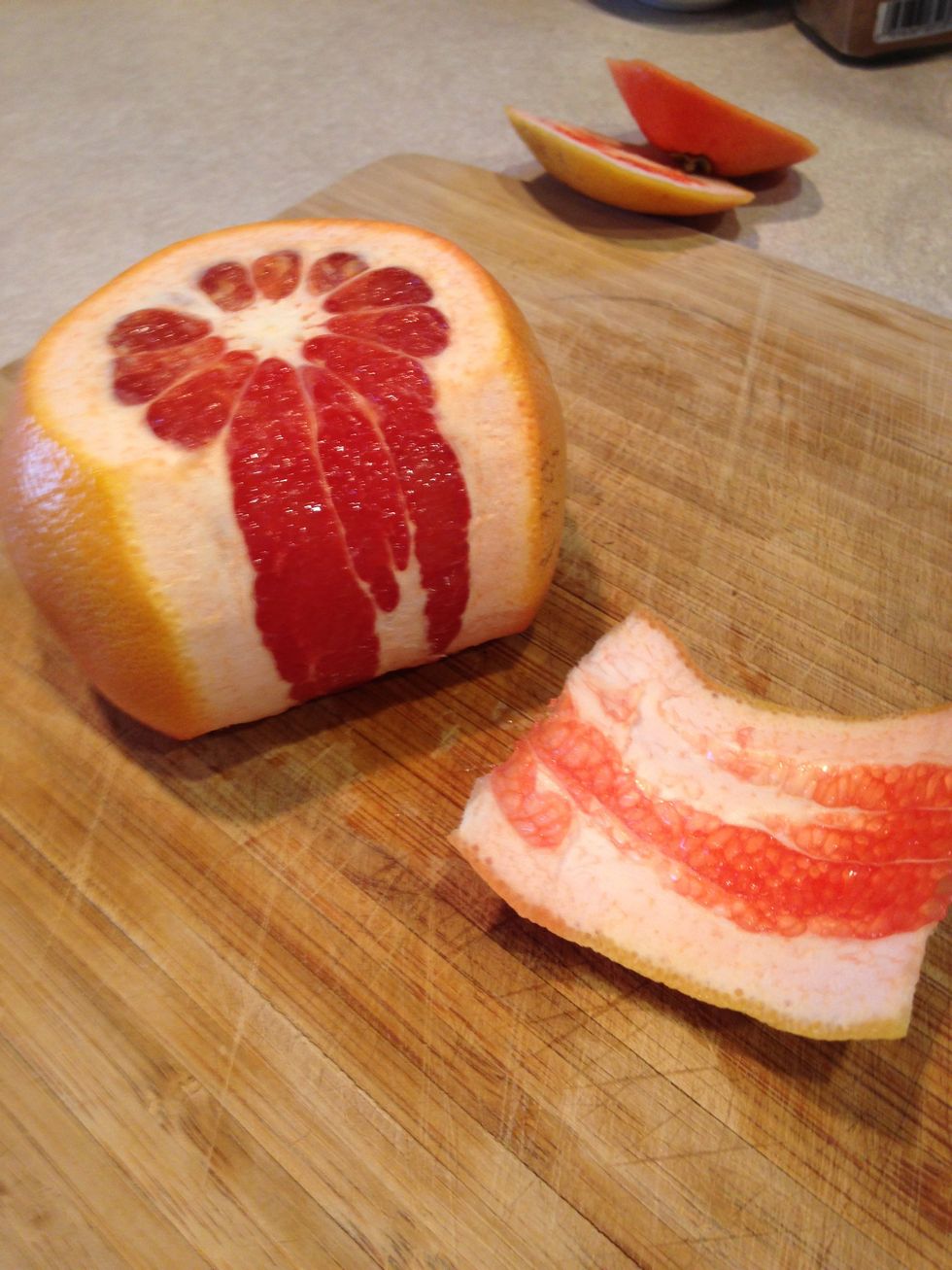 Then slice off the skin of the grapefruit, leaving as much flesh as possible.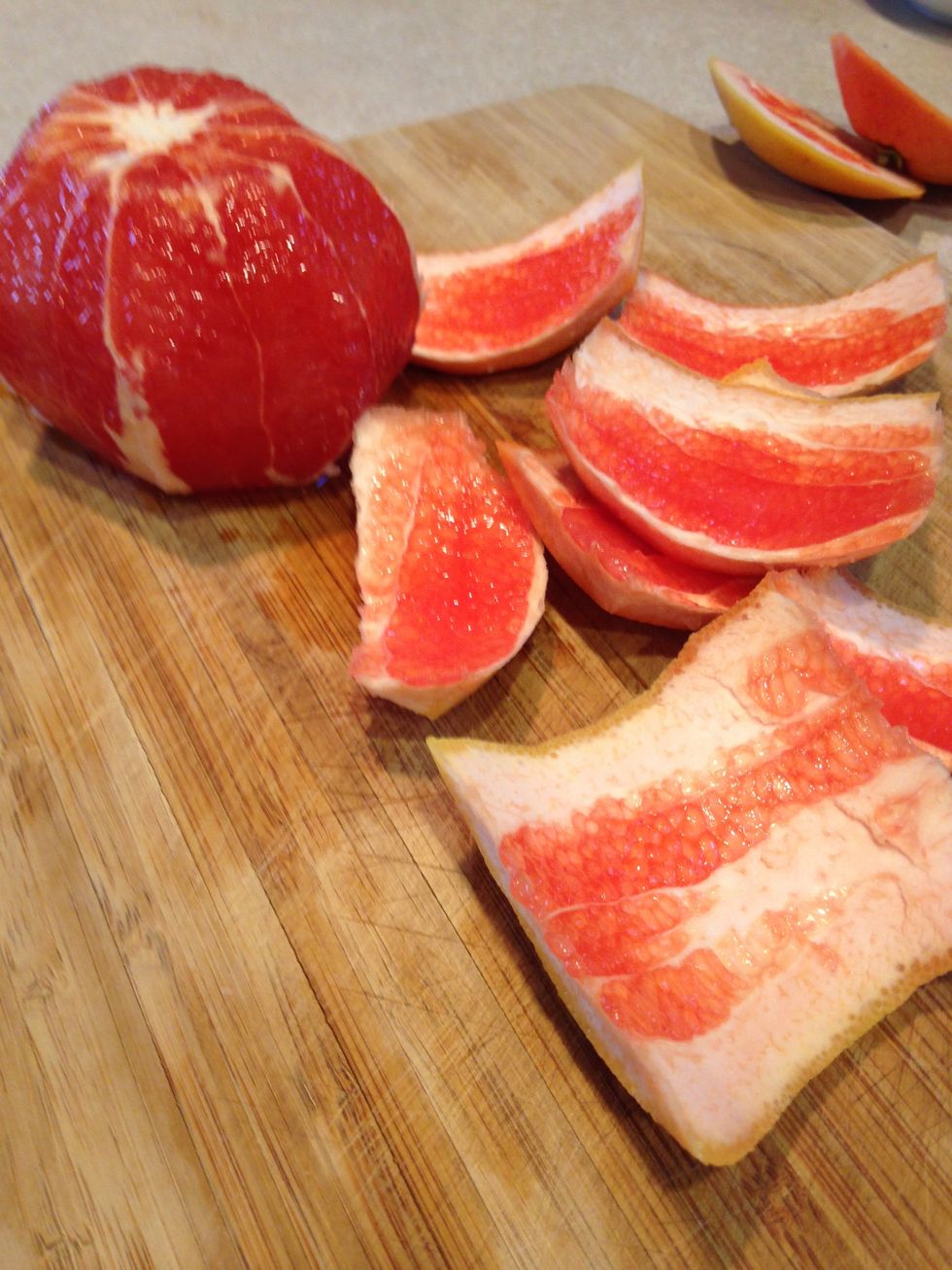 Repeat all around the grapefruit. Don't throw away the skins just yet!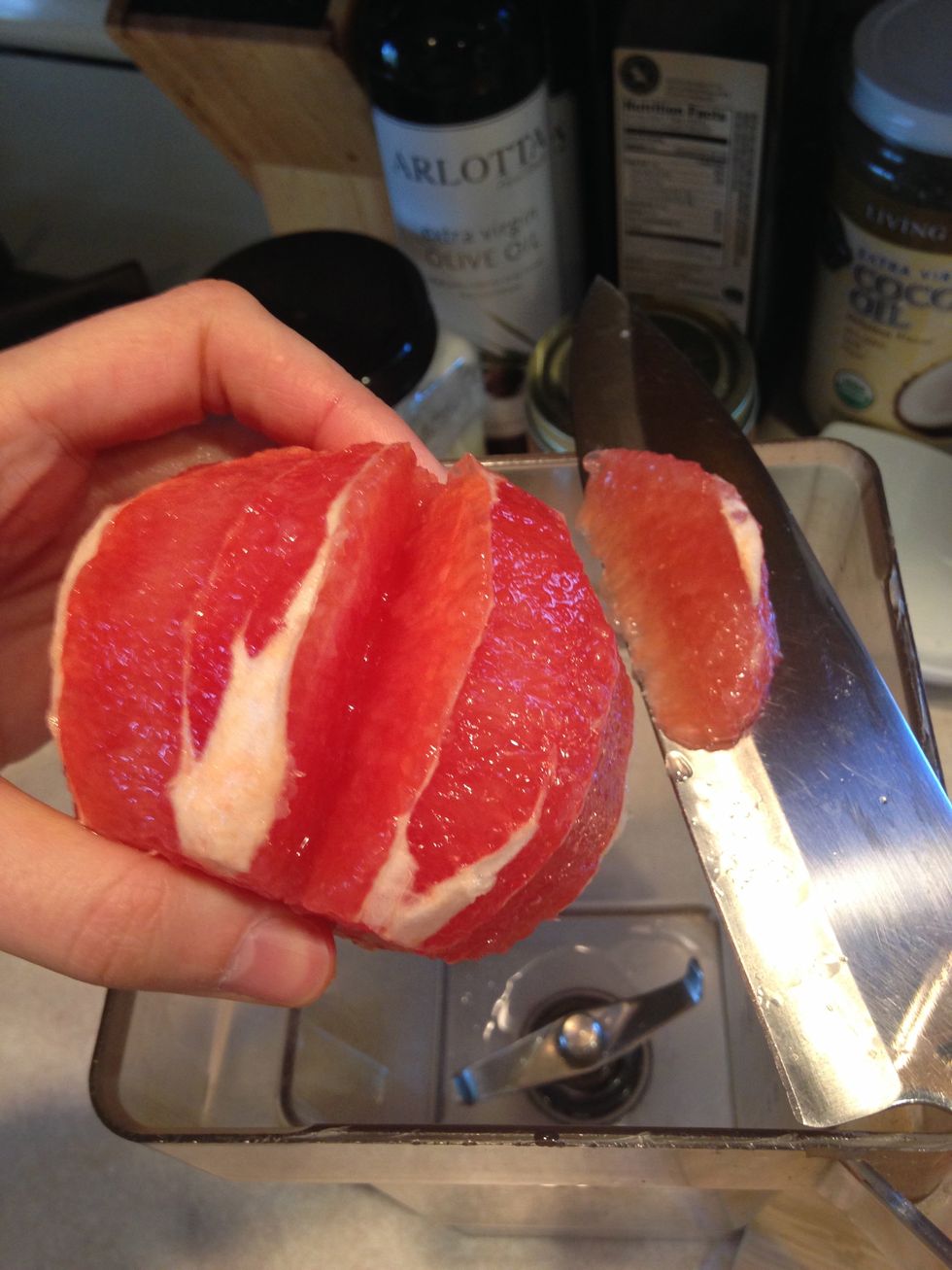 Doing this over the blender, or a bowl to catch the juice, slice between the membrane of the grapefruit to cut out the fruit, you can see the lines created by the pith. Continue all around the fruit.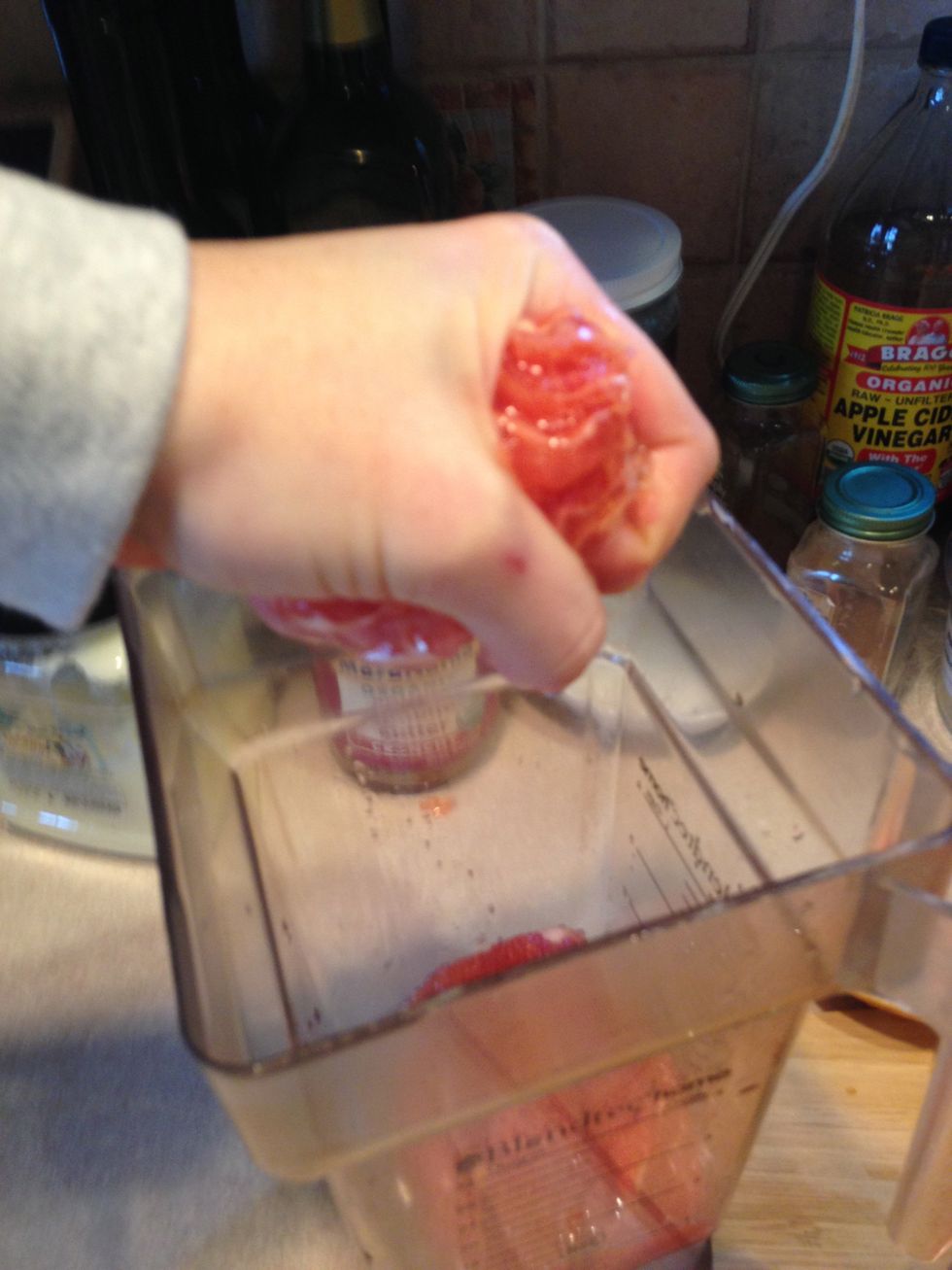 When you are done slicing your fruit all the way around take the remaining fruit and squeeze out all the juice you can into your blender. Do the same with the rind slices from earlier.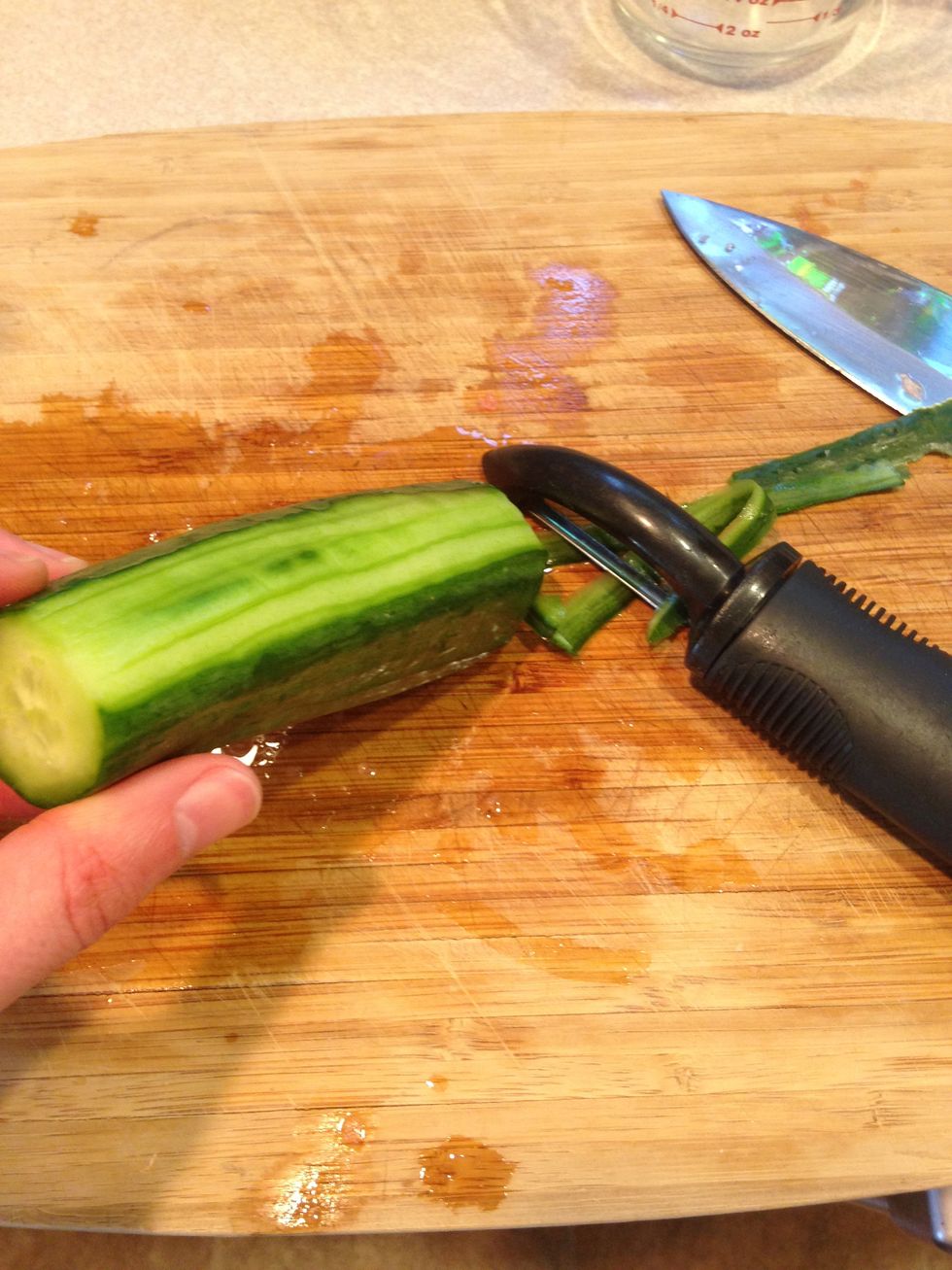 Peel your cucumber, or if the skin is not very bitter you can include the skin.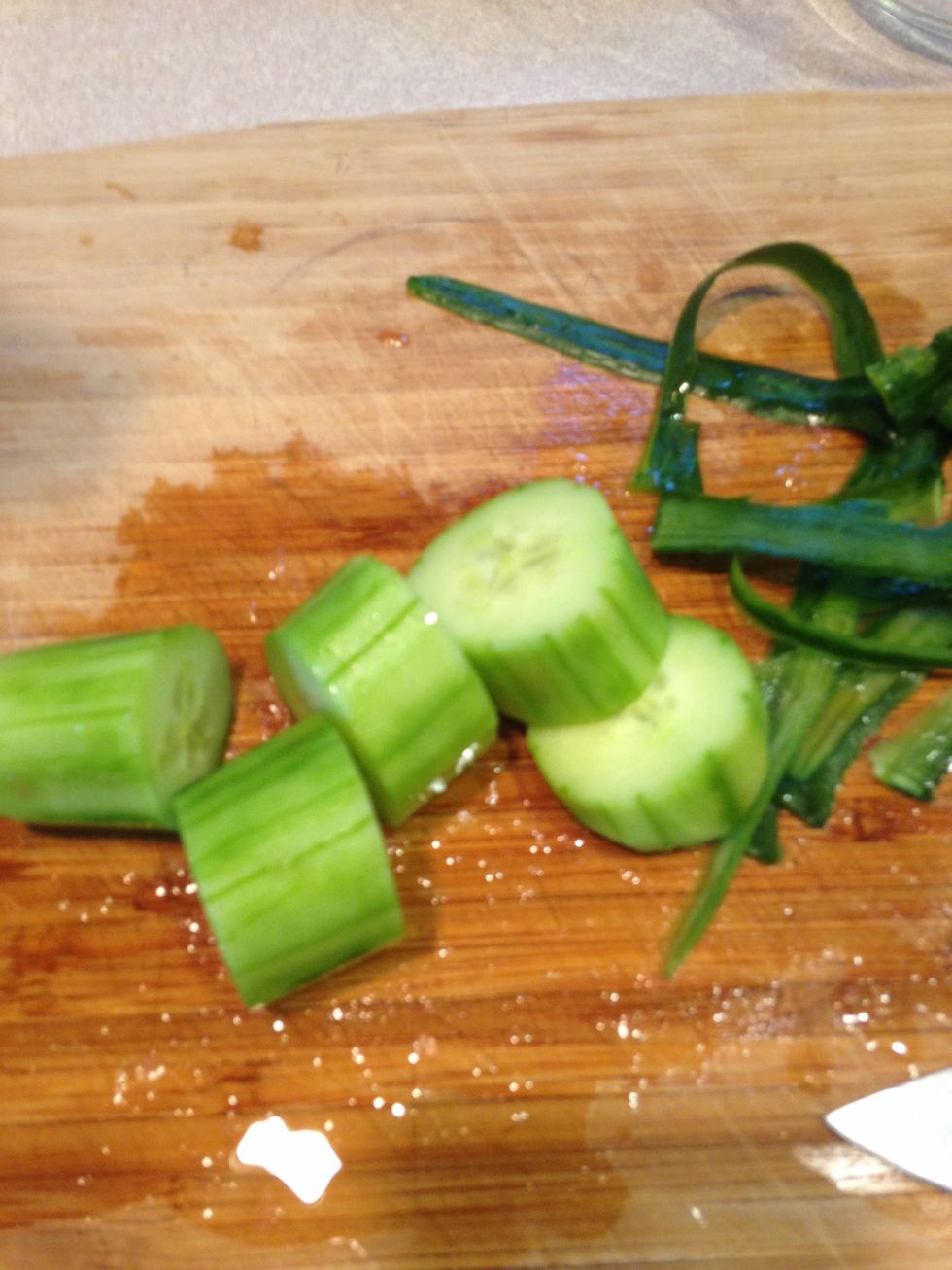 Slice into chunks.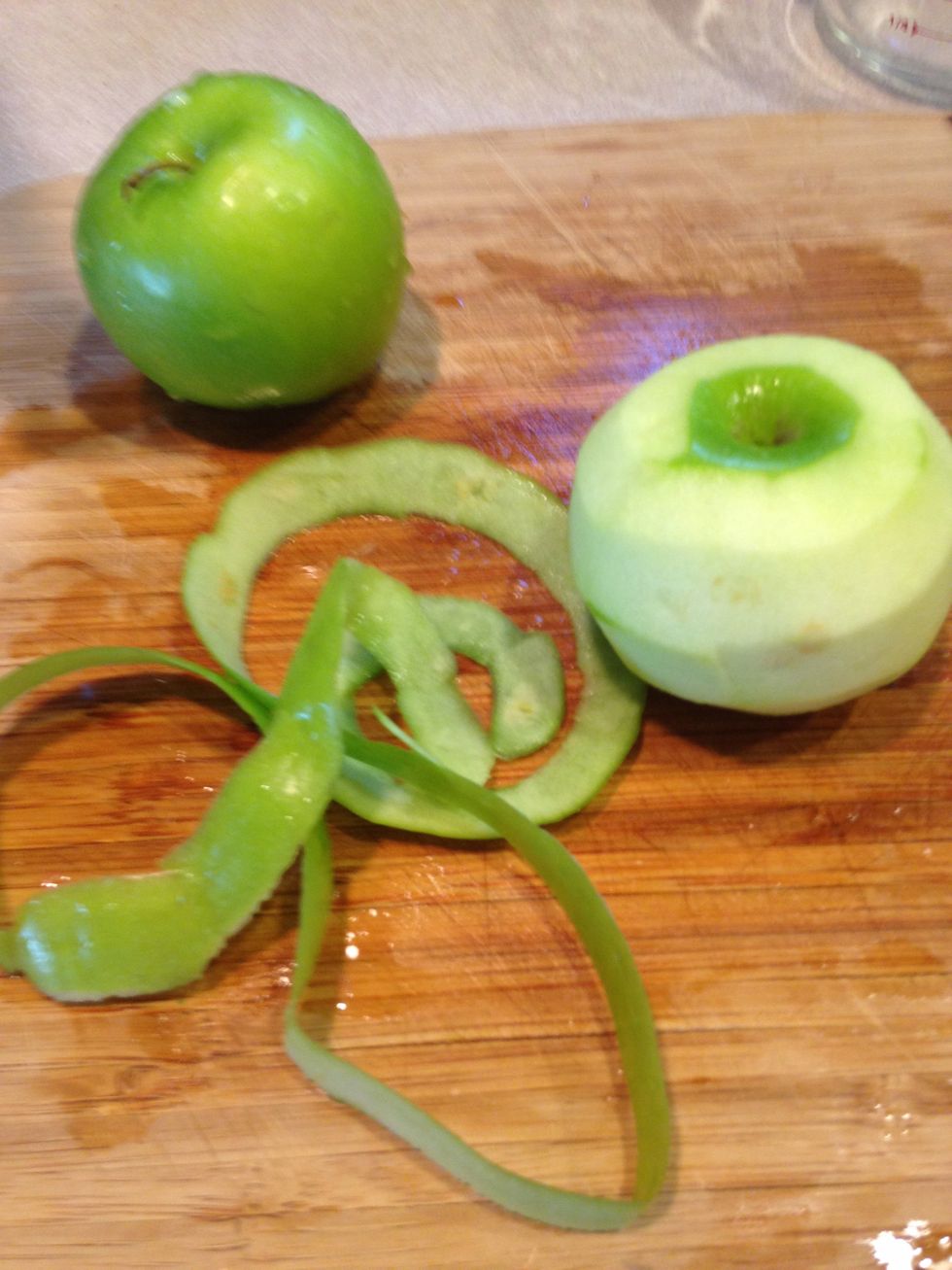 Peel your apples, or you can leave them on if you choose. But I find you get a less bitter juice if you peel.
Cut your apple up.
Add everything to the blender, you can add your honey at this step (if using), also add the water.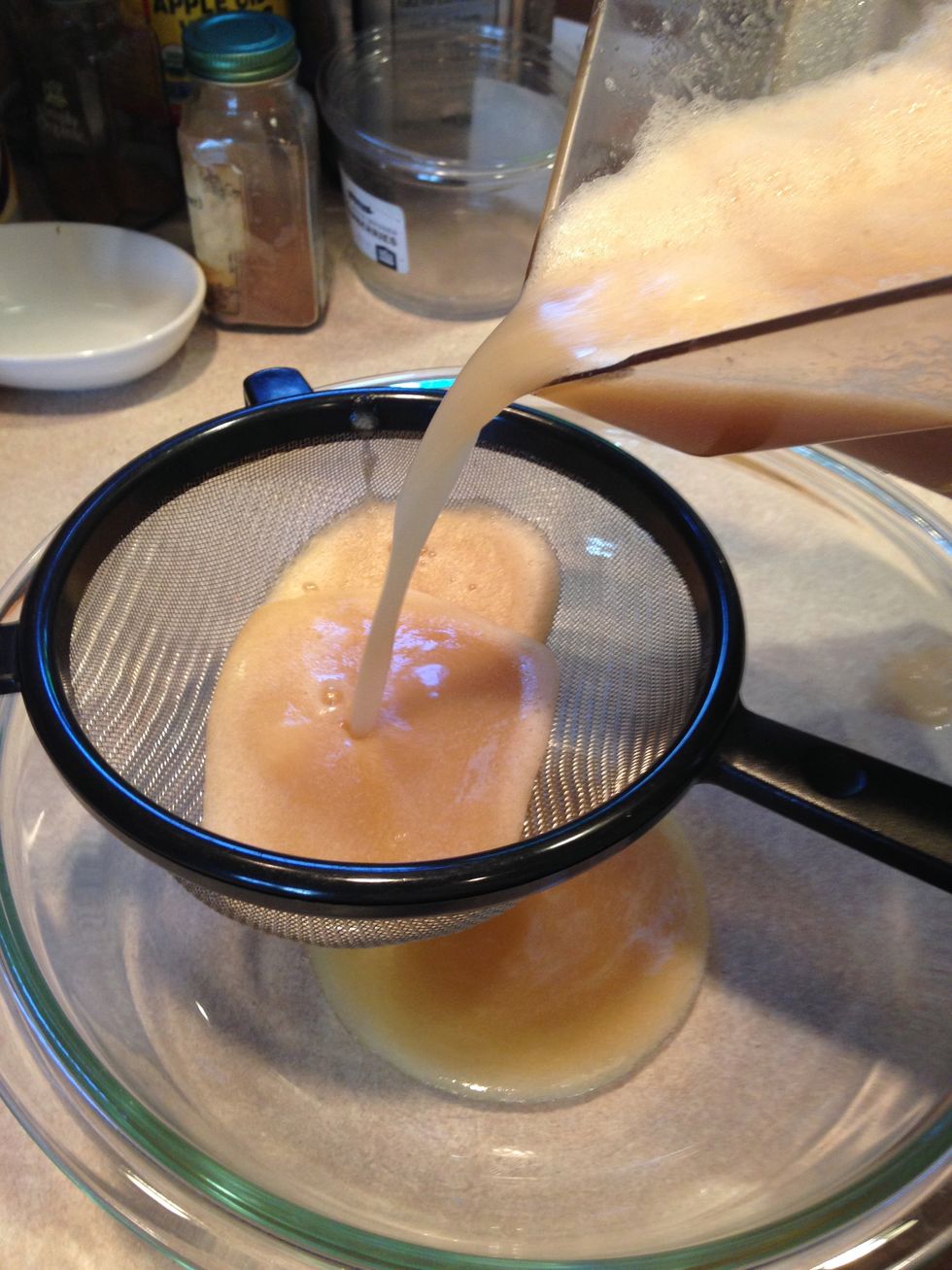 Strain your juice in a fine mesh strainer over a glass bowl. You may need to stir it around with a spoon in the strainer to get it going.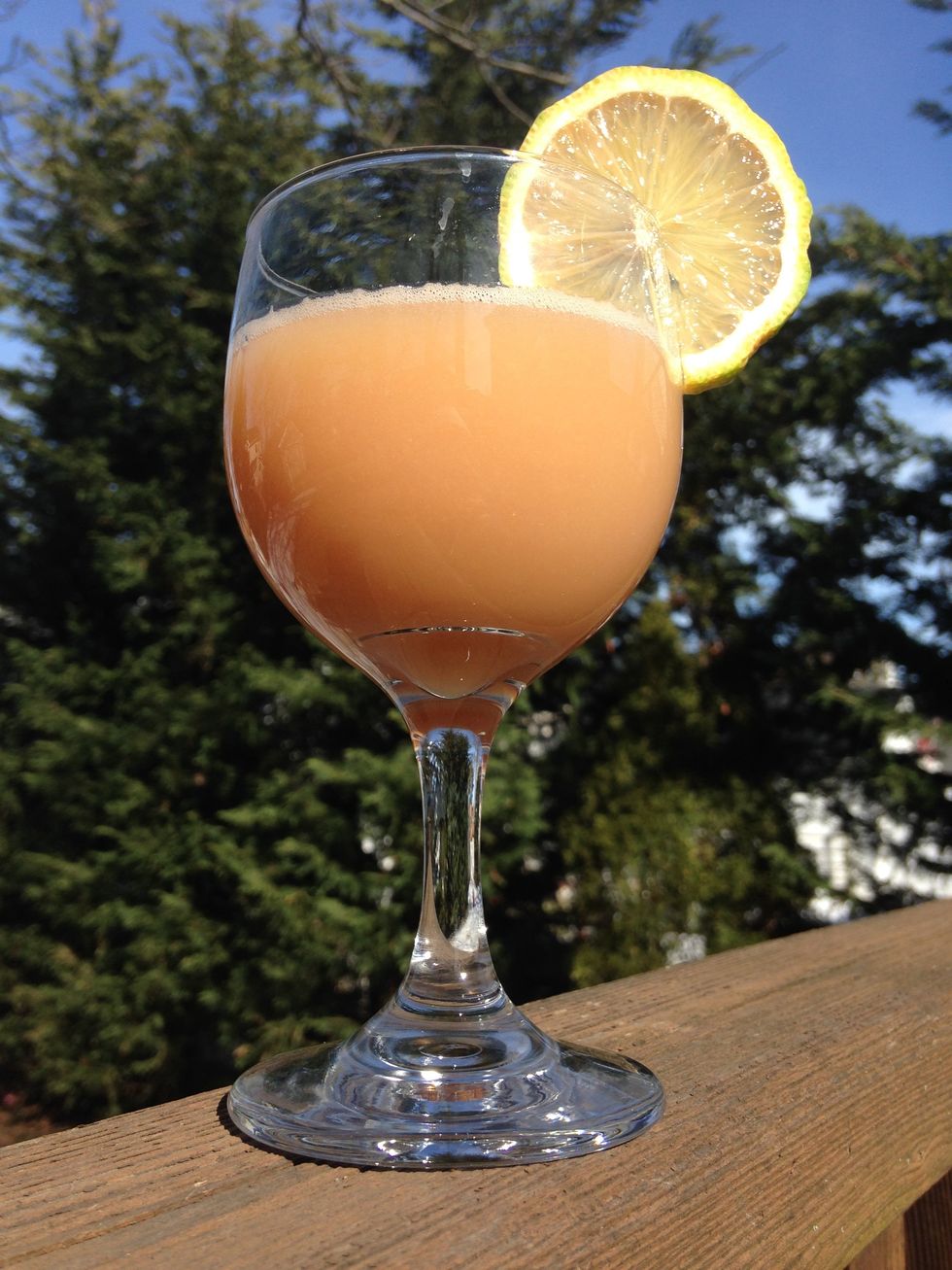 You may need to chill your juice for 30 minutes prior to serving. Garnish your glasses with a slice of lemon, and enjoy!
Thanks for checking out my guide! Please check out my website for more recipes and healthy eating tips. www.chefamandaanderson.com
2.0 large grapefruits
1.0 medium cucumber
2.0Tbsp raw honey (optional)
1.0c filtered water
2.0 small granny smith apples
1.0 lemon