How to make a golden siren pendant by ambassador cat kerr
Make a Golden Siren Pendant by Ambassador Cat Kerr
20
Cover the the relic in glitter.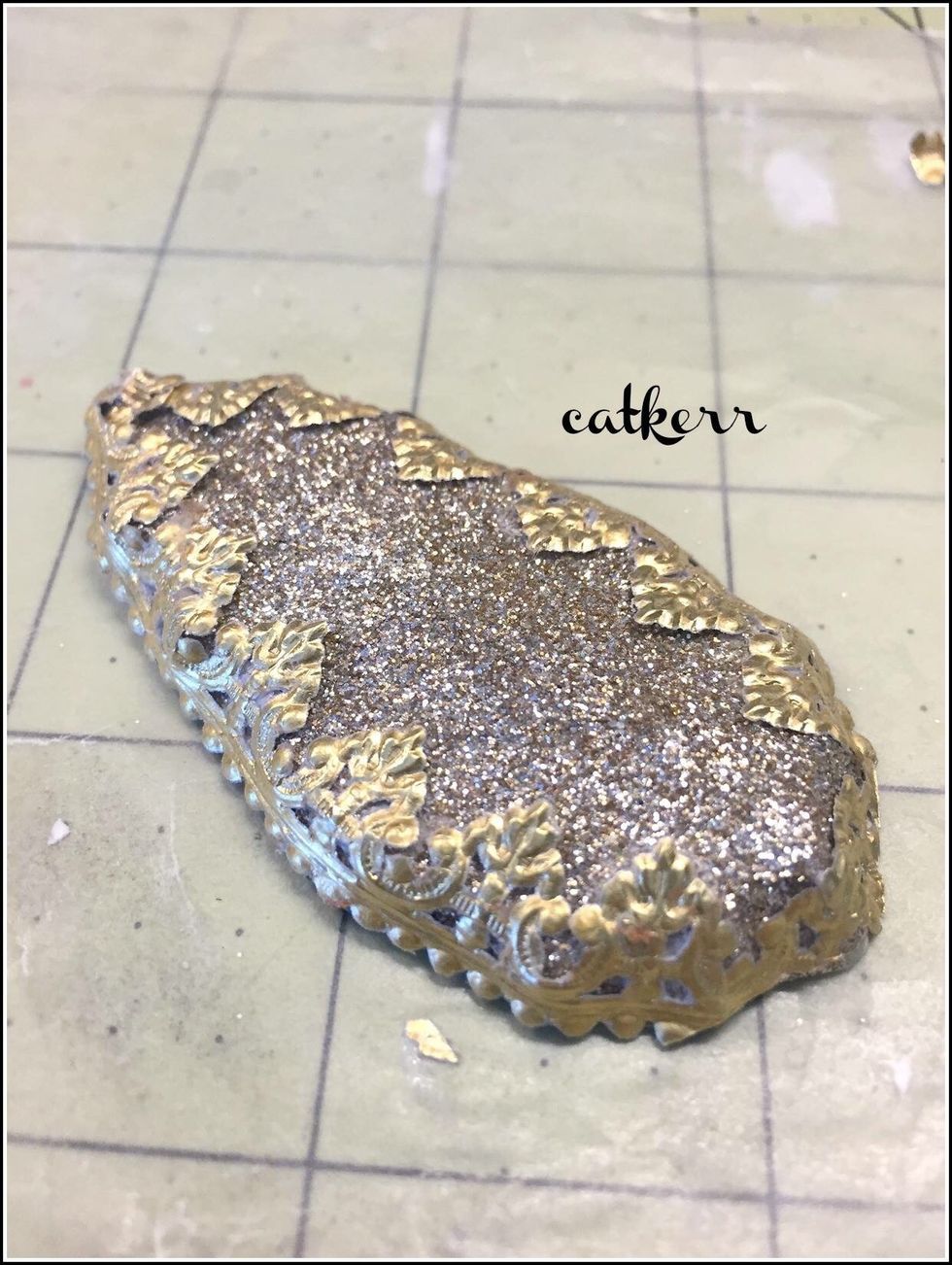 Add Dresden trims. I used Amazing Clear Cast to permanently adhere it to the Relic.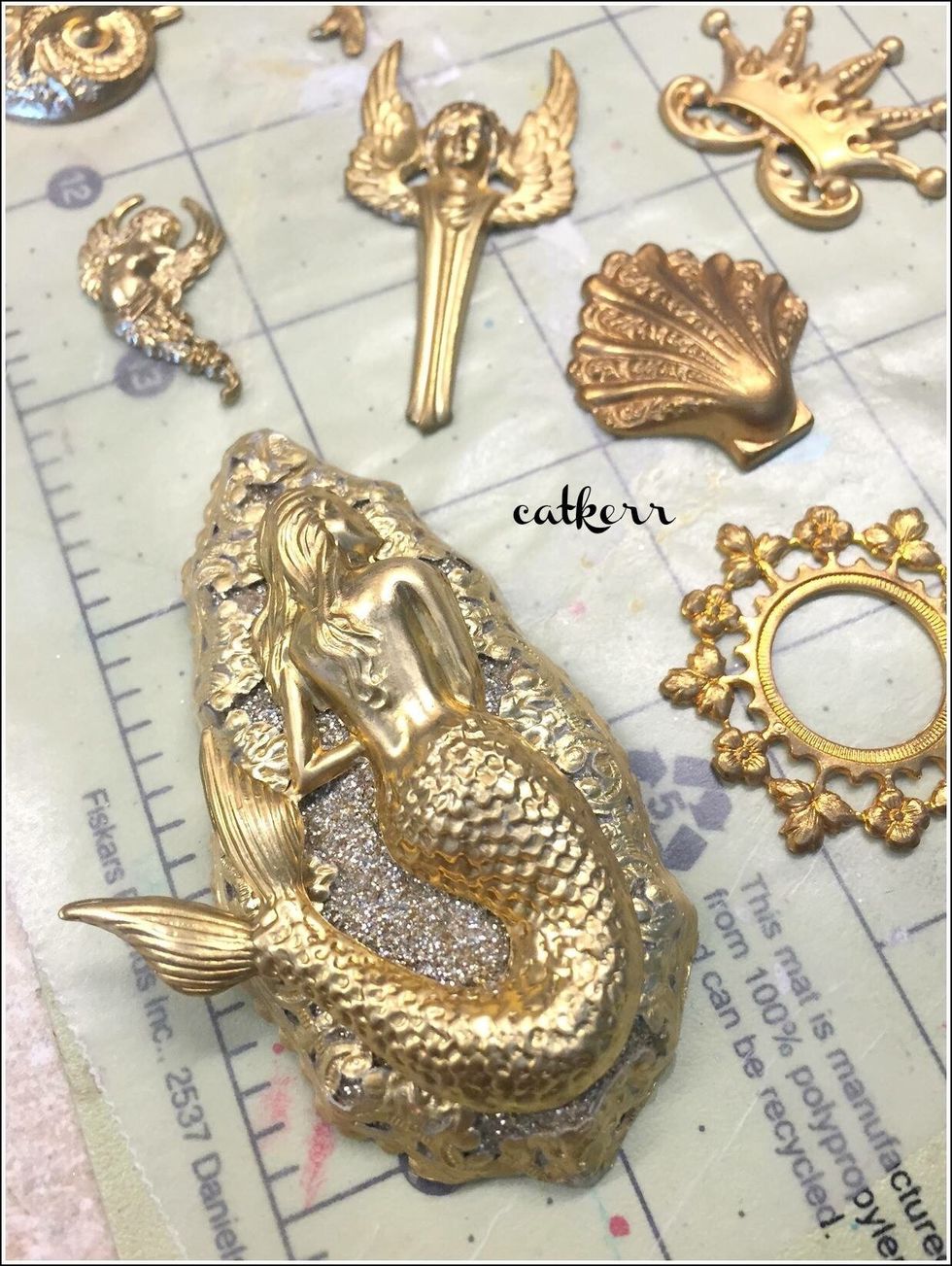 Relic & Dresden Trim :http://www.sandraevertson.com/ Brass mermaid: http://www.retrocafeart.com/ Amazing Clear Cast: https://www.moldputty.com Metal: https://www.etsy.com/shop/catcreations92a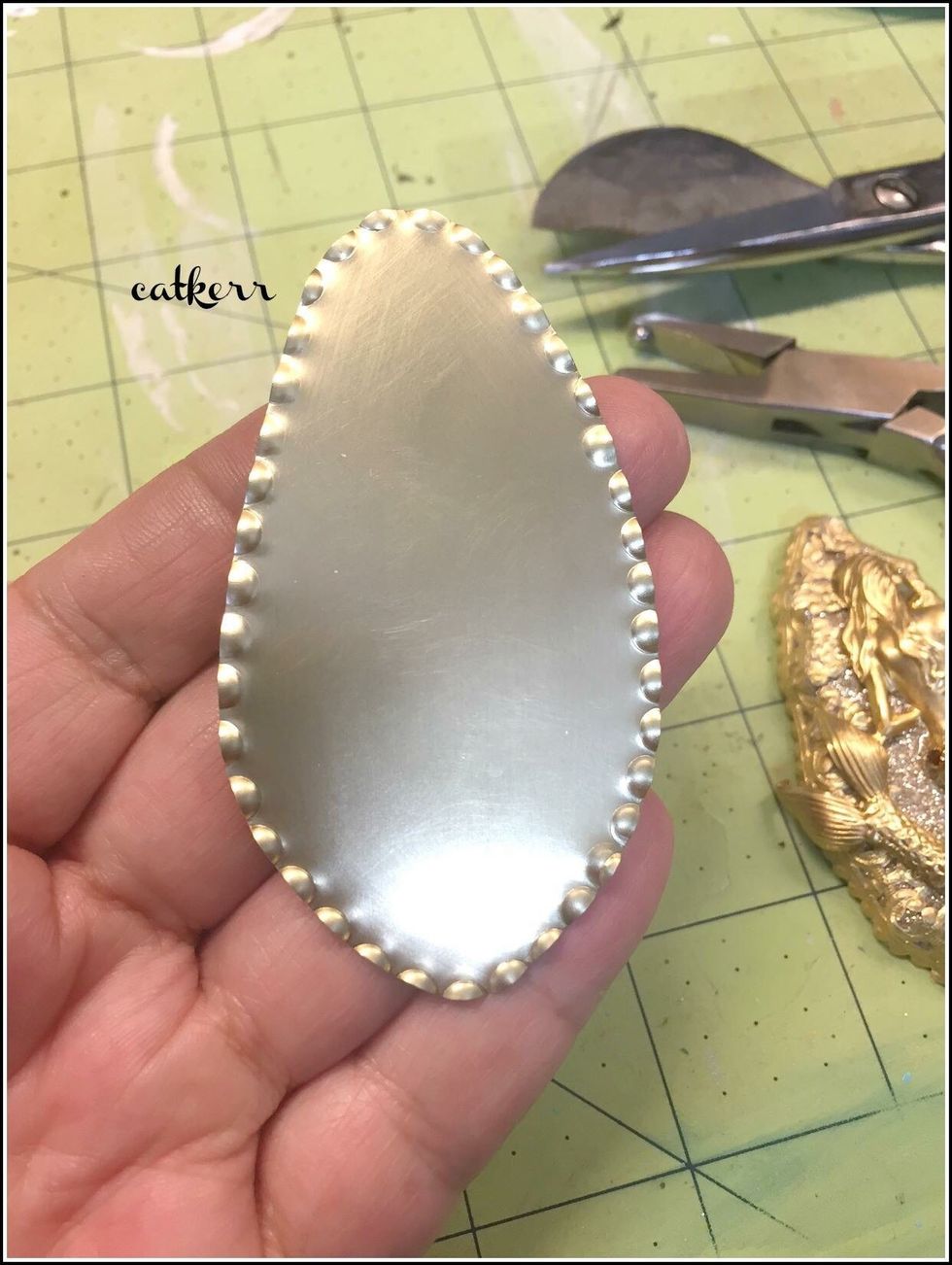 Use metal snips(wear your safety glasses careful metal is sharp)cut out a backdrop for the pendant. File and clean with steel wool. Using a dimple plier add some texture to the edges of the brass.
Drill hole through the casting and metal. Attach the relic to the metal using Amazing Clear Cast. Create a bail using brass wire and attach to a necklace.
Relics and Artifacts Chandelier drop
Relics and Artifacts dresden trims
Brass mermaid
Metal charms
Dimple pliers
Metal shears
Adhesive
Amazing clear cast
Steel wool
File
Rhinestones
Relics & Artifacts
RELICS & ARTIFACTS ® matte white resin craft blanks by designer Sandra Evertson for Prima Marketing Inc.