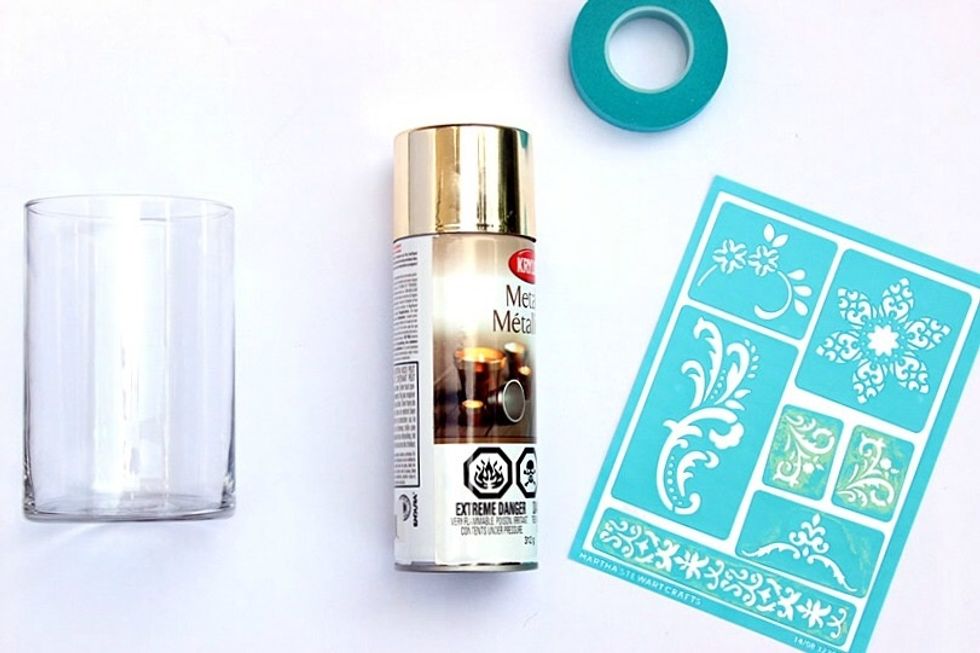 Make sure you have all the necessary materials.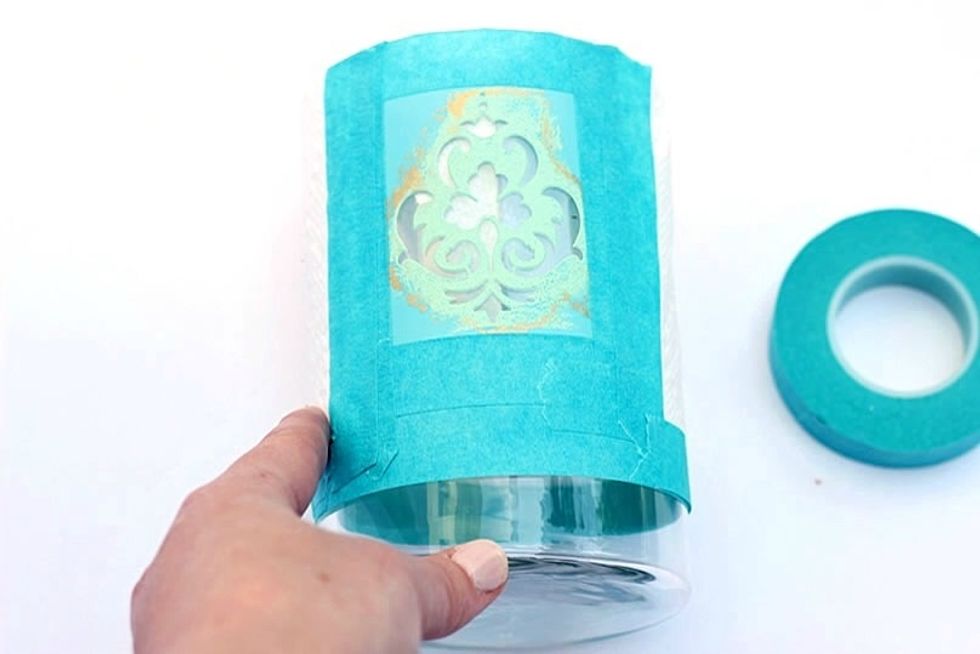 Start applying the stencil and stencil tape to mask off areas. I also used paper towel to cover half the glass and held it in place with the stencil tape.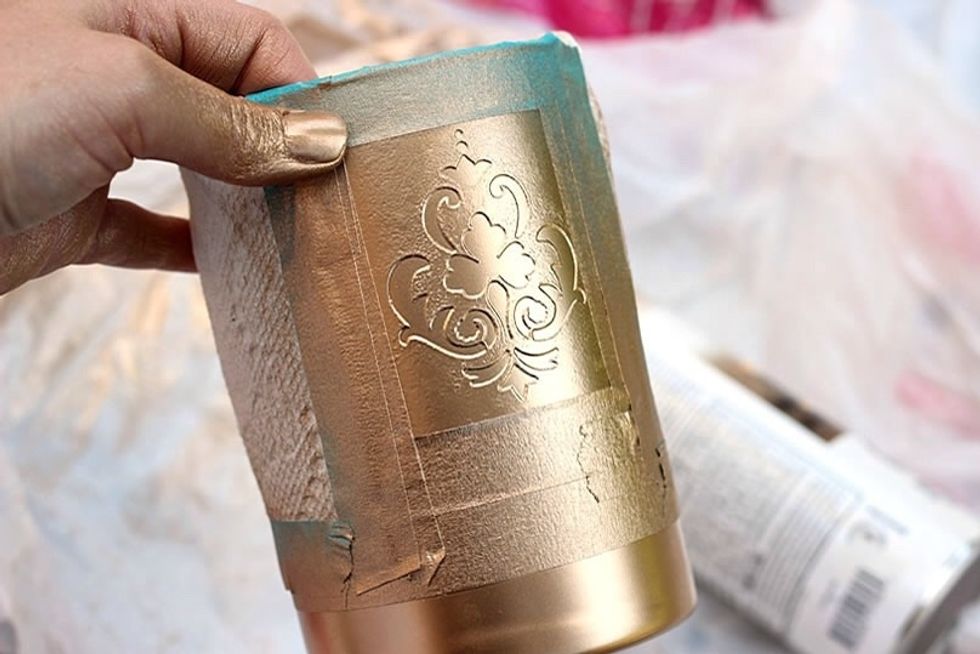 Now comes the fun part, spray paint it gold (I did three coats). This spray dries super fast so no need to wait long between coats.
Once you finished spray painting and the paint feels dry, gently peel off the tape and stencil.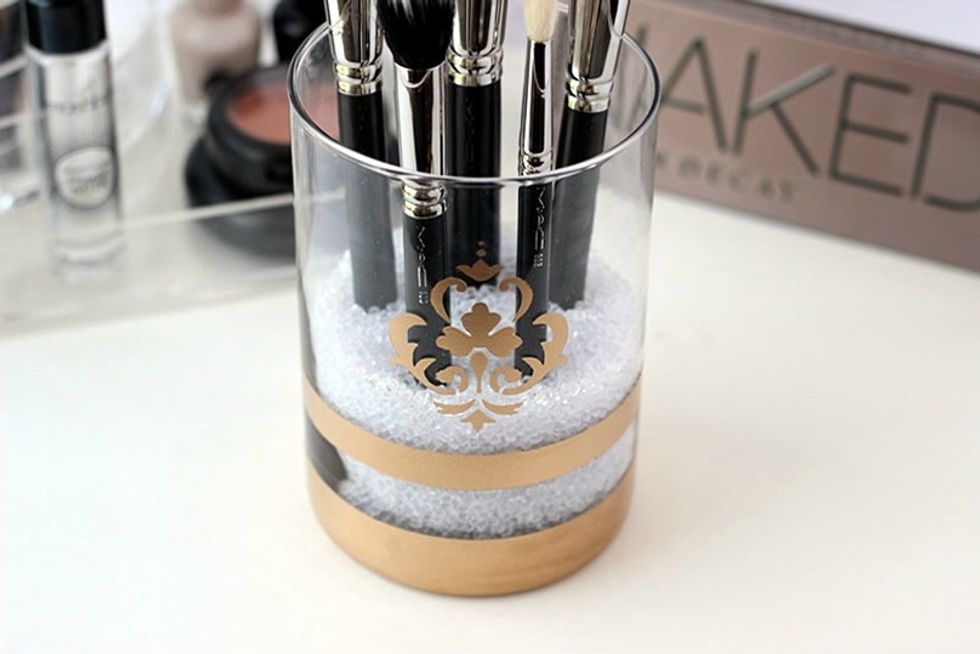 Now you have a beautiful and glam makeup brush holder.
For more DIY tutorials, beauty, fashion and lifestyle posts, check out my blog ➡️ www.vickyb.tv ❤️
Glass Cylinder Vase
Stencil Tape
Adhesive Stencils
Krylon Gold Metallic Spray Paint
Vicky B.
I create pretty things. ? | \nDIY, Beauty, Decor, Floral Design, Events |Mimosa Lover | Find me on Pinterest, Instagram: @vickybdesigns | Snapchat: @vickybtv