How to make a gluten-free prosciutto and spinach quiche
Serve it at a brunch, lunch, or as a late night supper. This can be made up on the spot quickly, or made ahead and reheated. This quiche has a crust made with Parma ham, and it's gluten free
127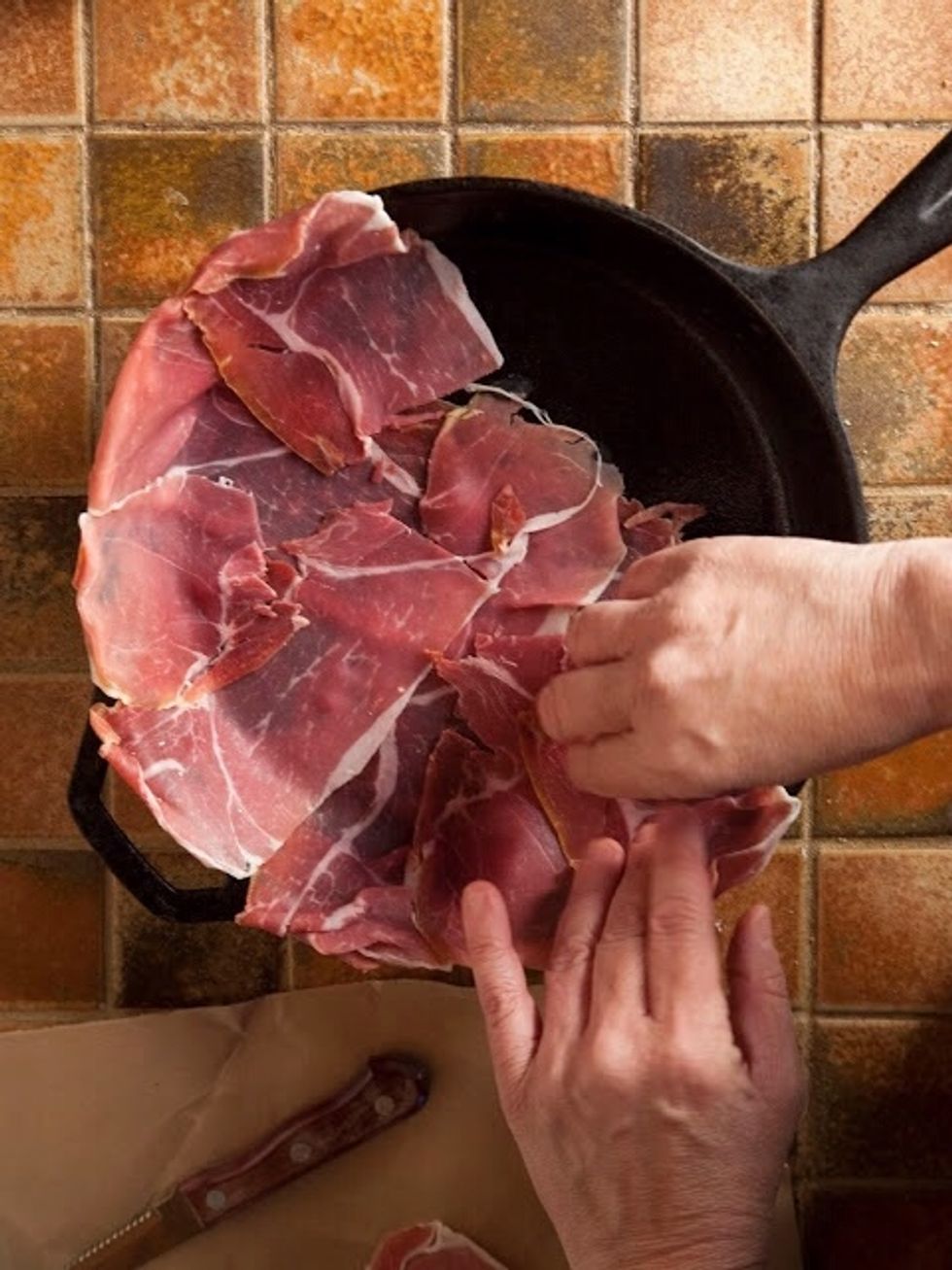 Lightly grease a pie plate, oven proof cast iron skillet or baking pan with oil. Line the pan with thing slices of Parma ham.
Crimp the edges slightly as you go forming a crust. When finished, it should look something like this. Set the pan aside.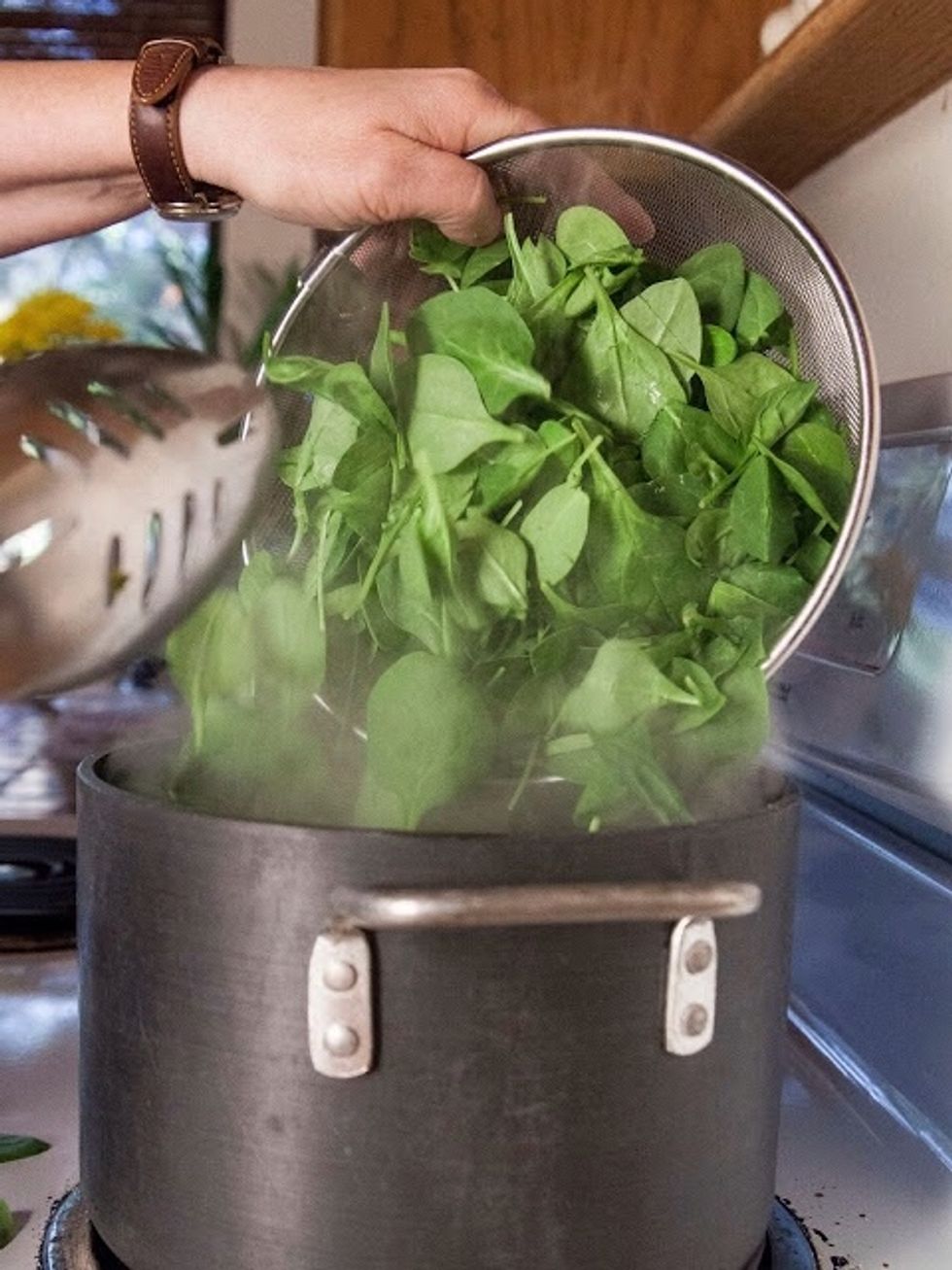 Turn the oven up to 350 degrees. If you are using fresh spinach, plunge it into boiling water for 2 minutes. After 2 minutes drain it and rinse it in cold water.
Press the excess water out of it and chop it finely. If you're using frozen chopped spinach (easier yet) just defrost it and press out the excess water.
Chop the onion finely. Heat 1 Tbs of olive oil in a pan. When the oil is hot, toss in the chopped onion. Saute it until it's translucent.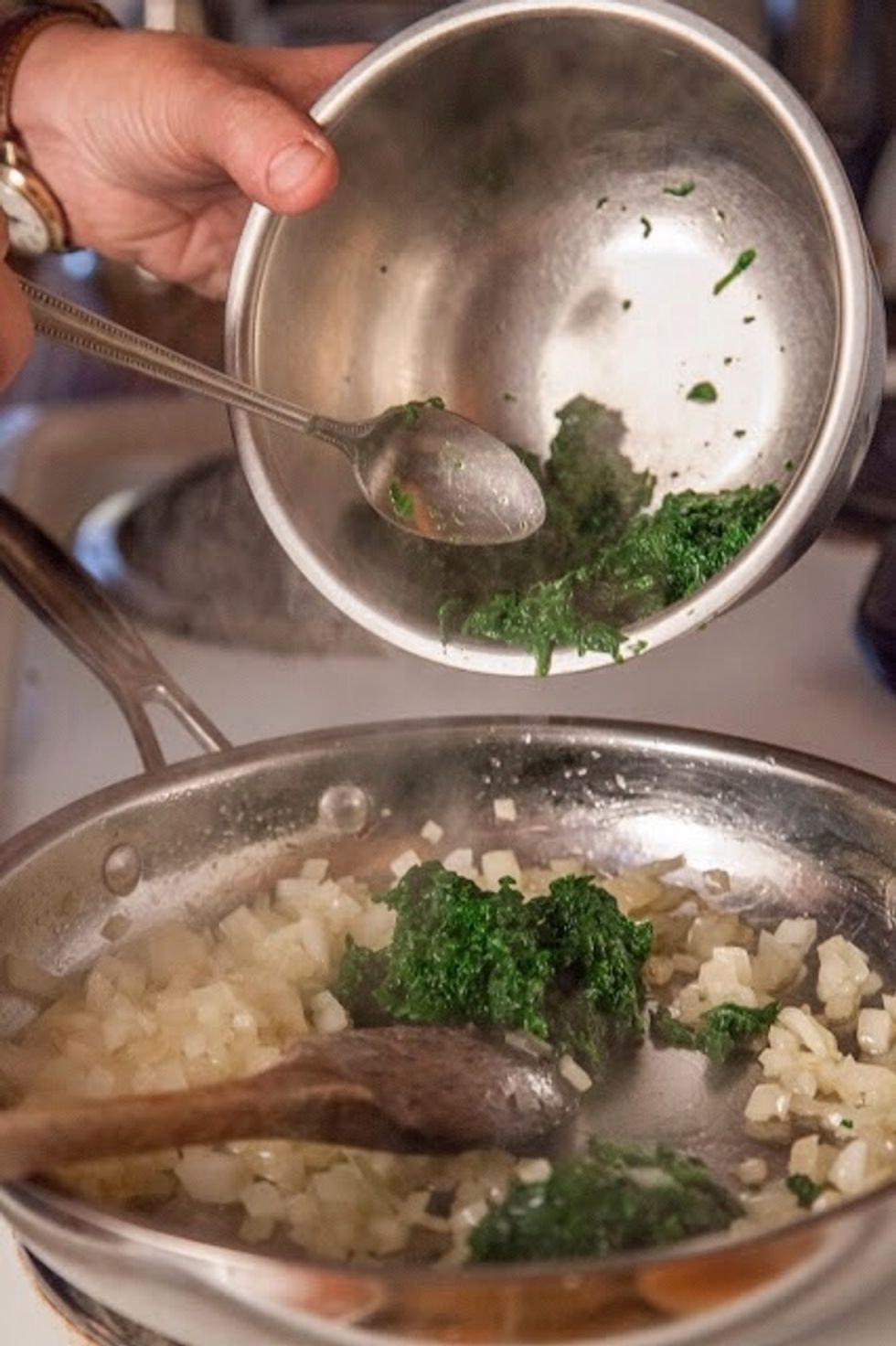 Add in the chopped spinach.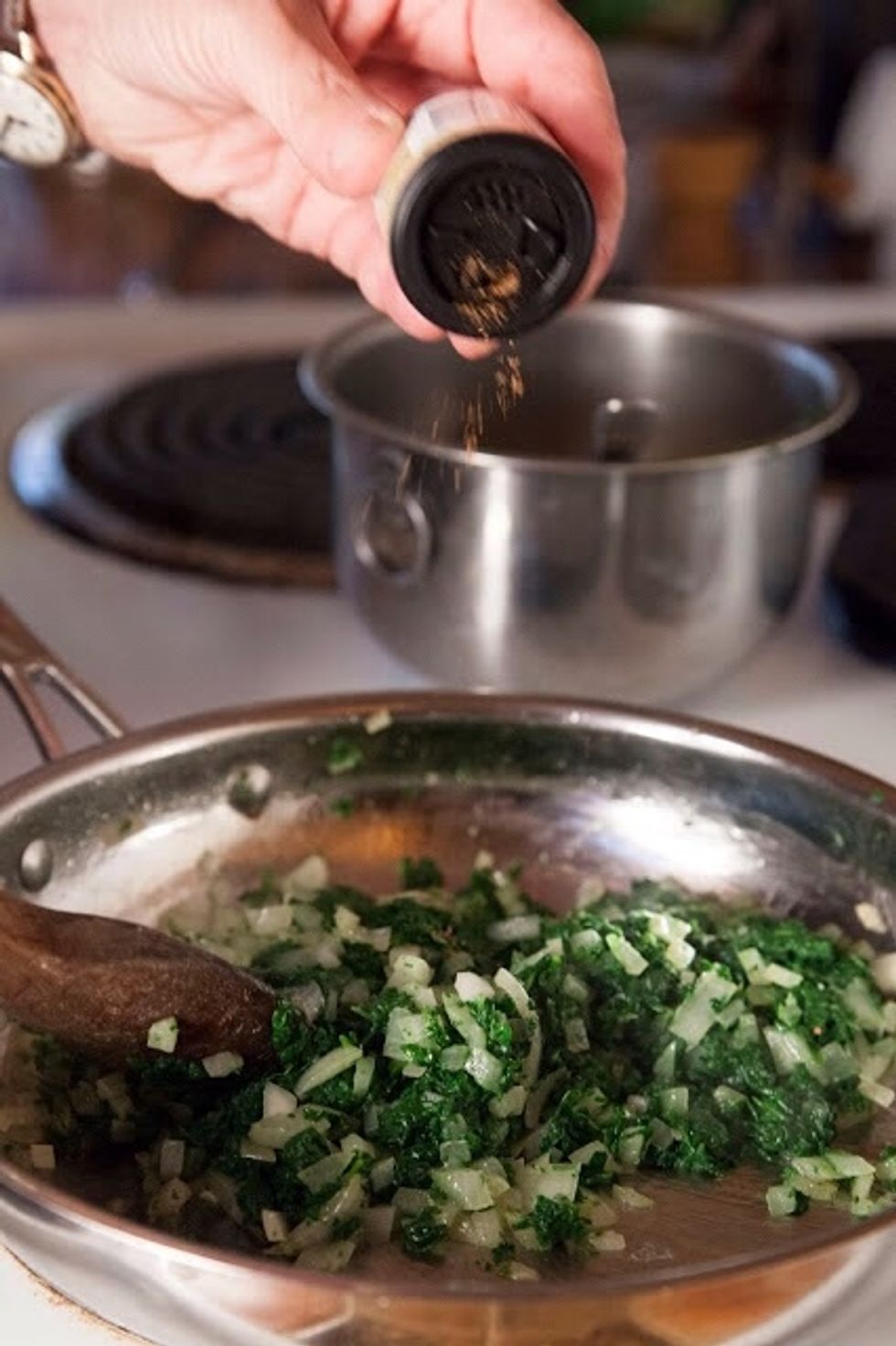 And the nutmeg. When everything is heated through, set it aside.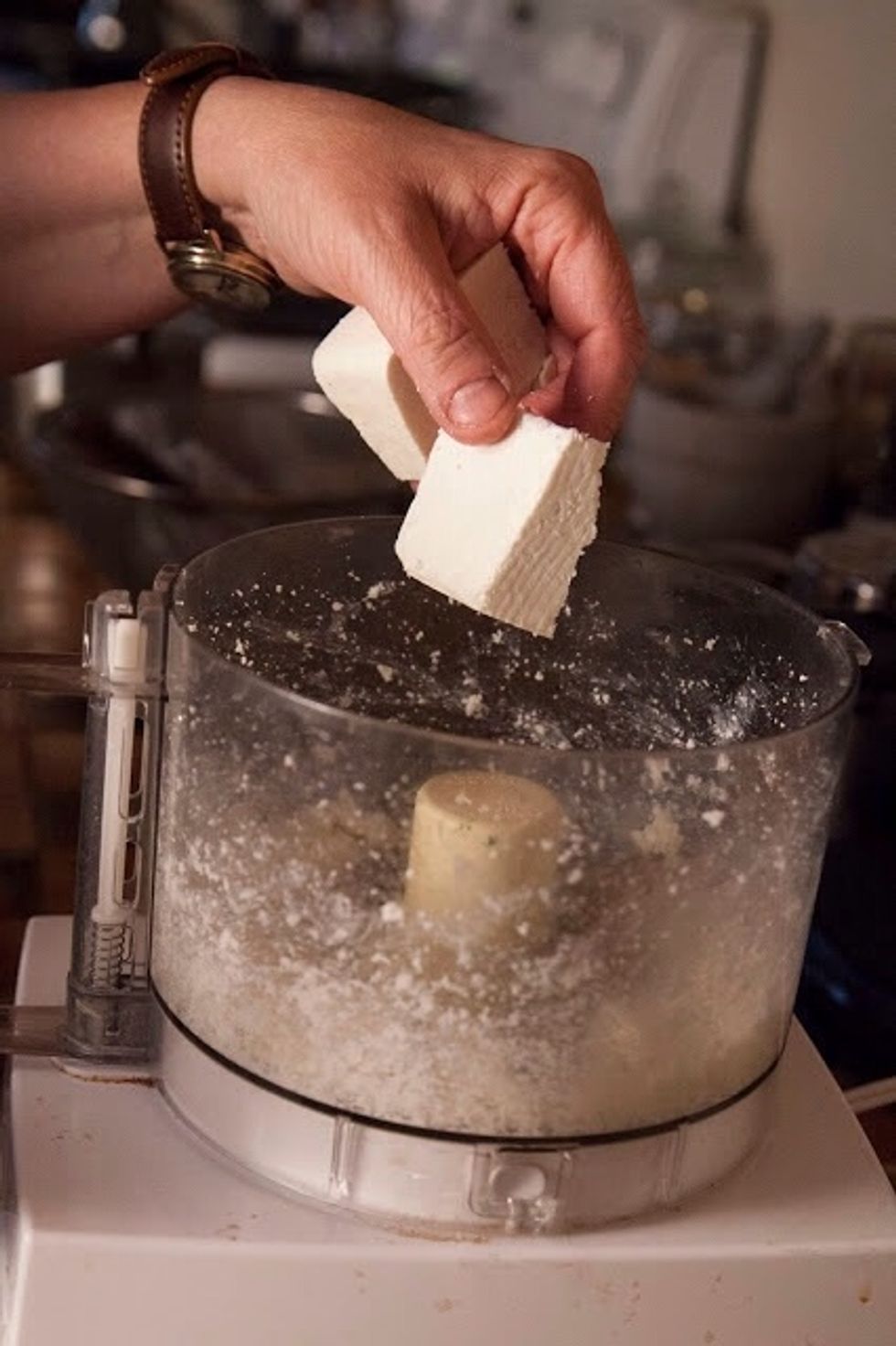 Grate the cheese in a food processor.
Put the 5 room temperature eggs in a large bowl.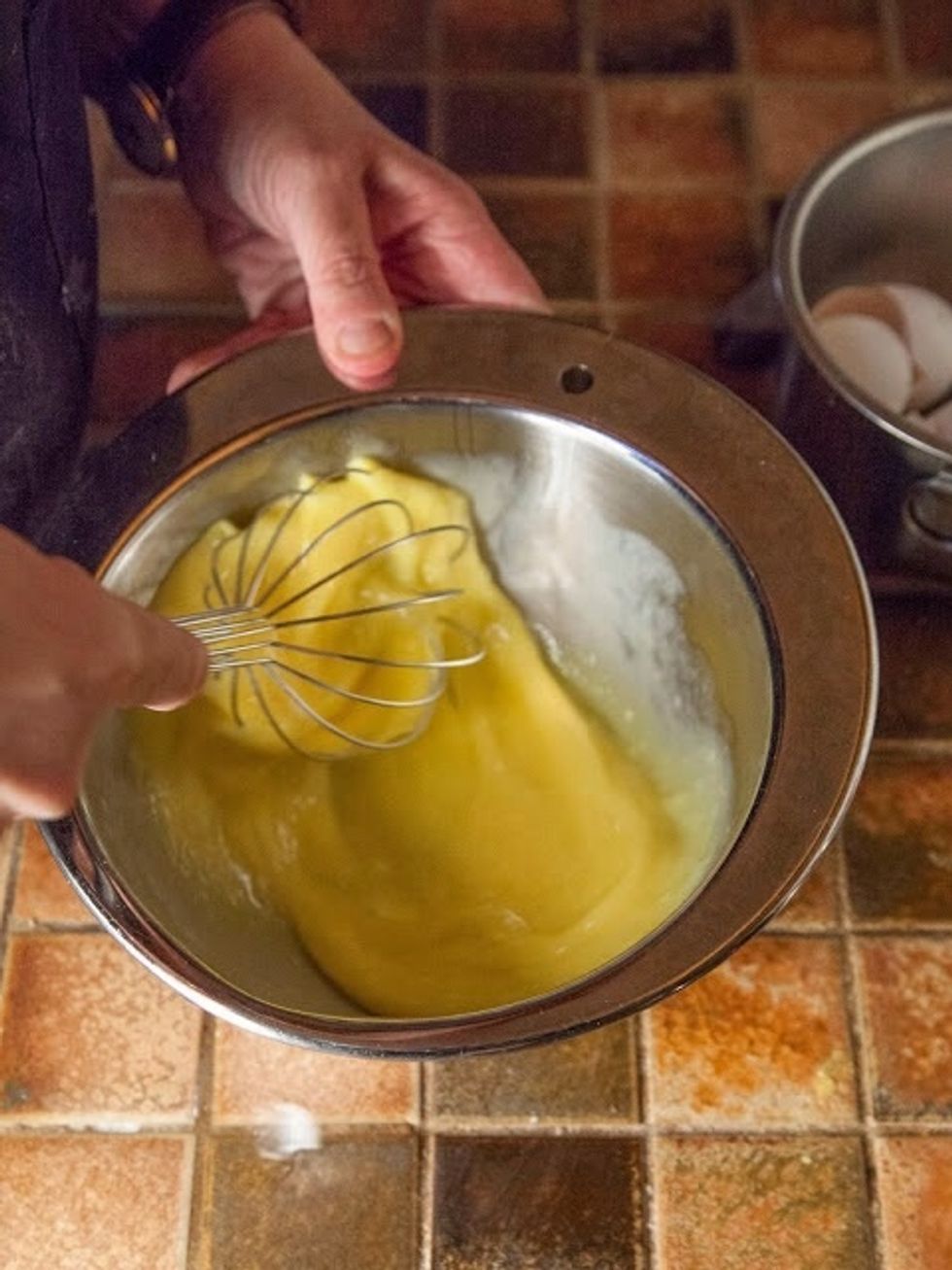 Whisk them together.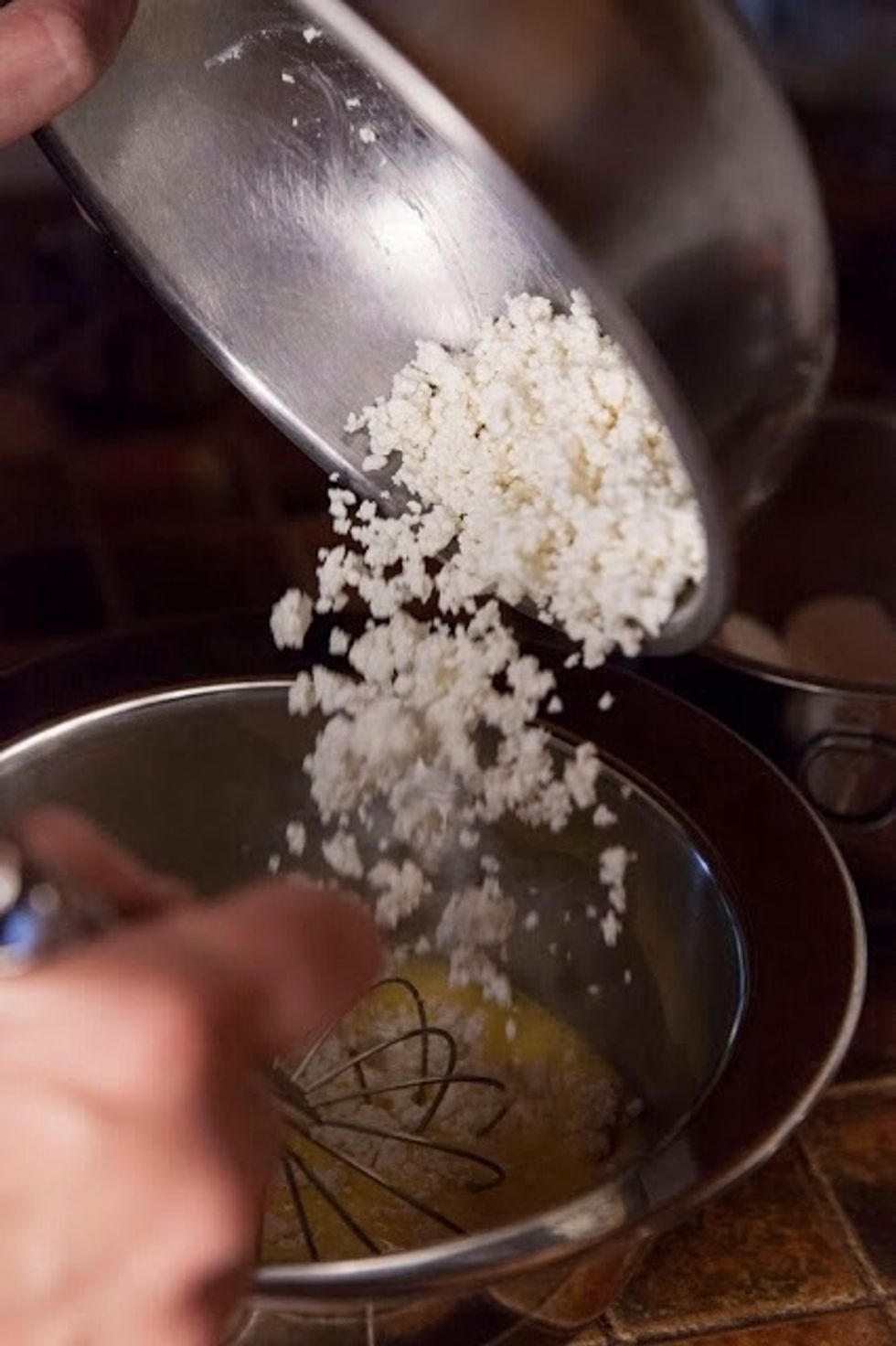 Fold in the gated cheese.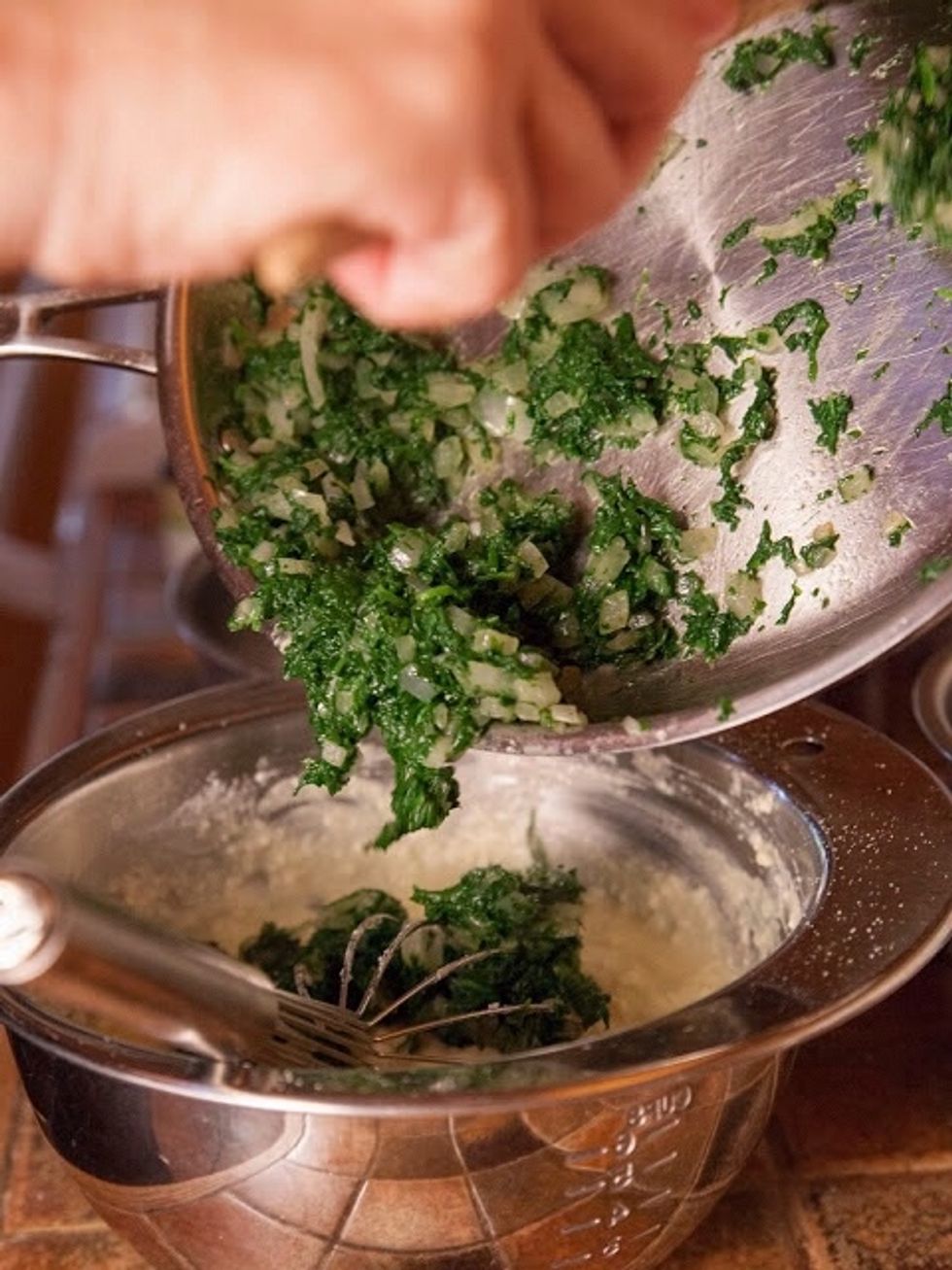 Mix it together, and add in the spinach, onion and nutmeg mixture.
Stir everything together, until it's well blended.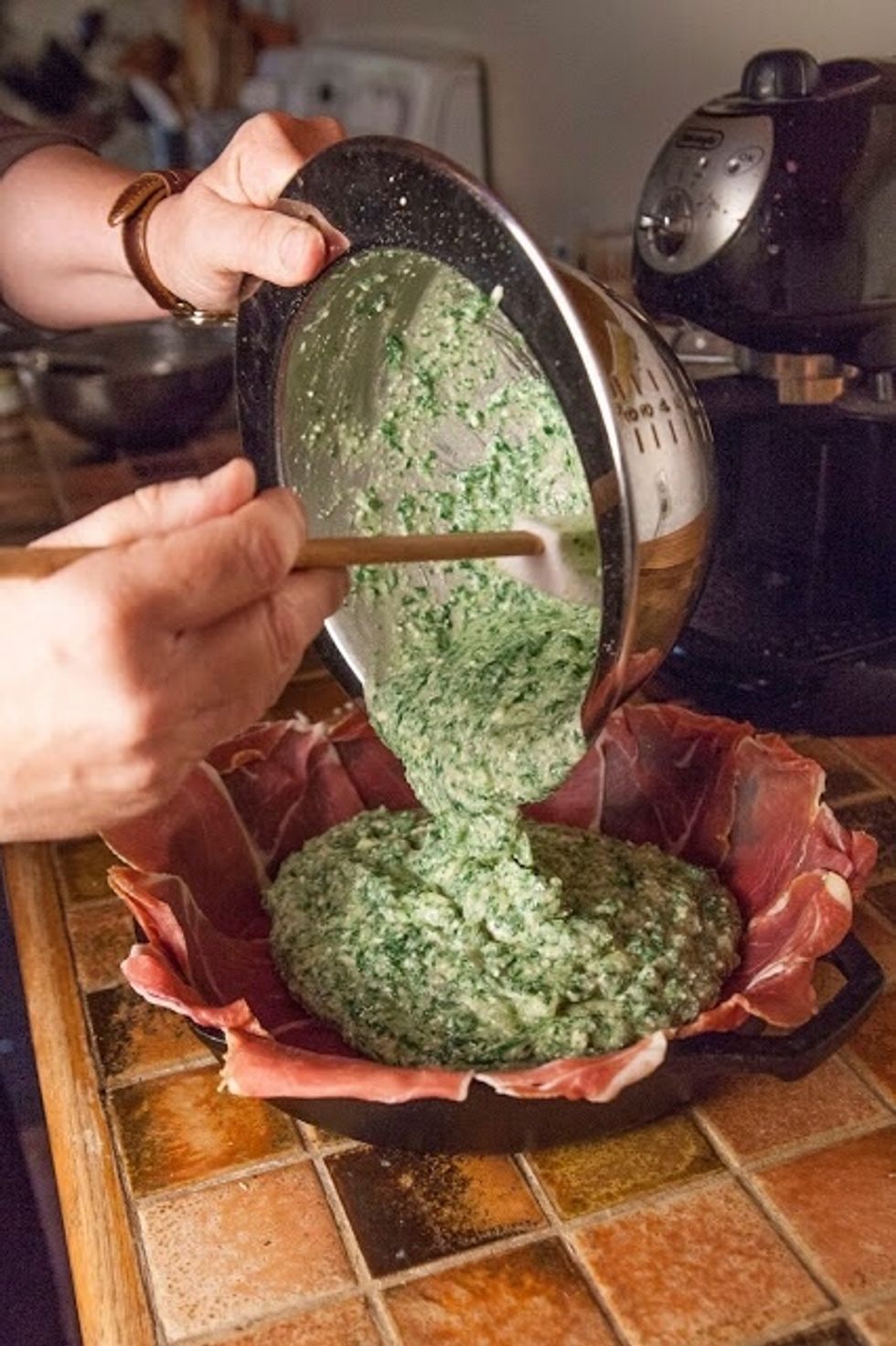 Add salt and pepper to taste. Pour the mixture into the prepared Parma ham crust.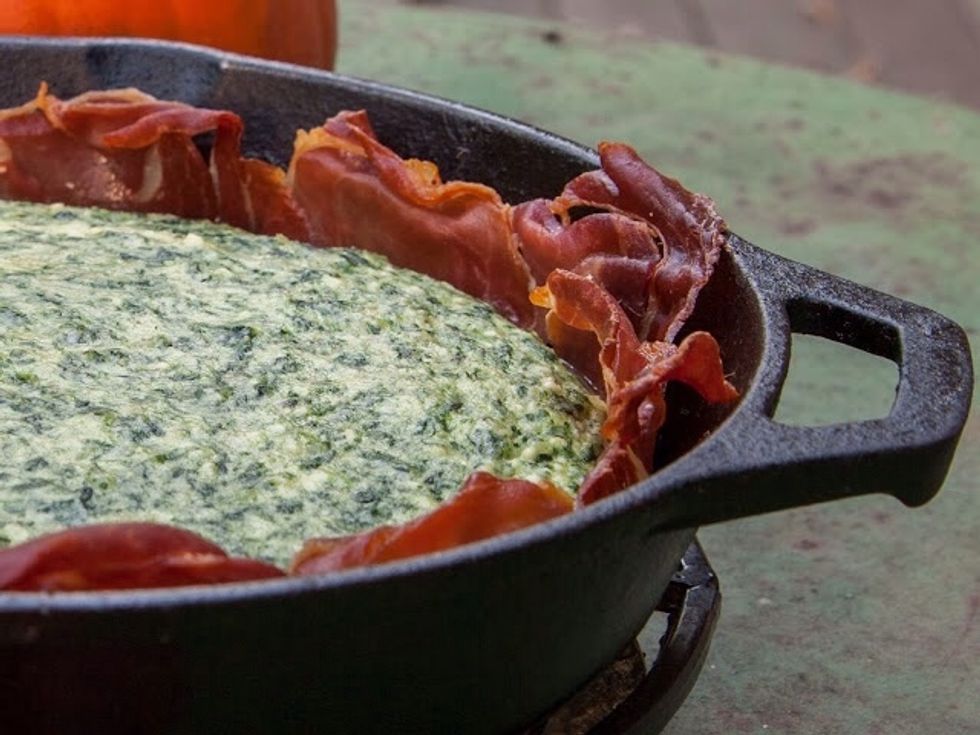 Pop the whole thing into the oven and bake for 30 minutes or until it's firm to the touch. After it comes out, let it sit for about 10 minutes.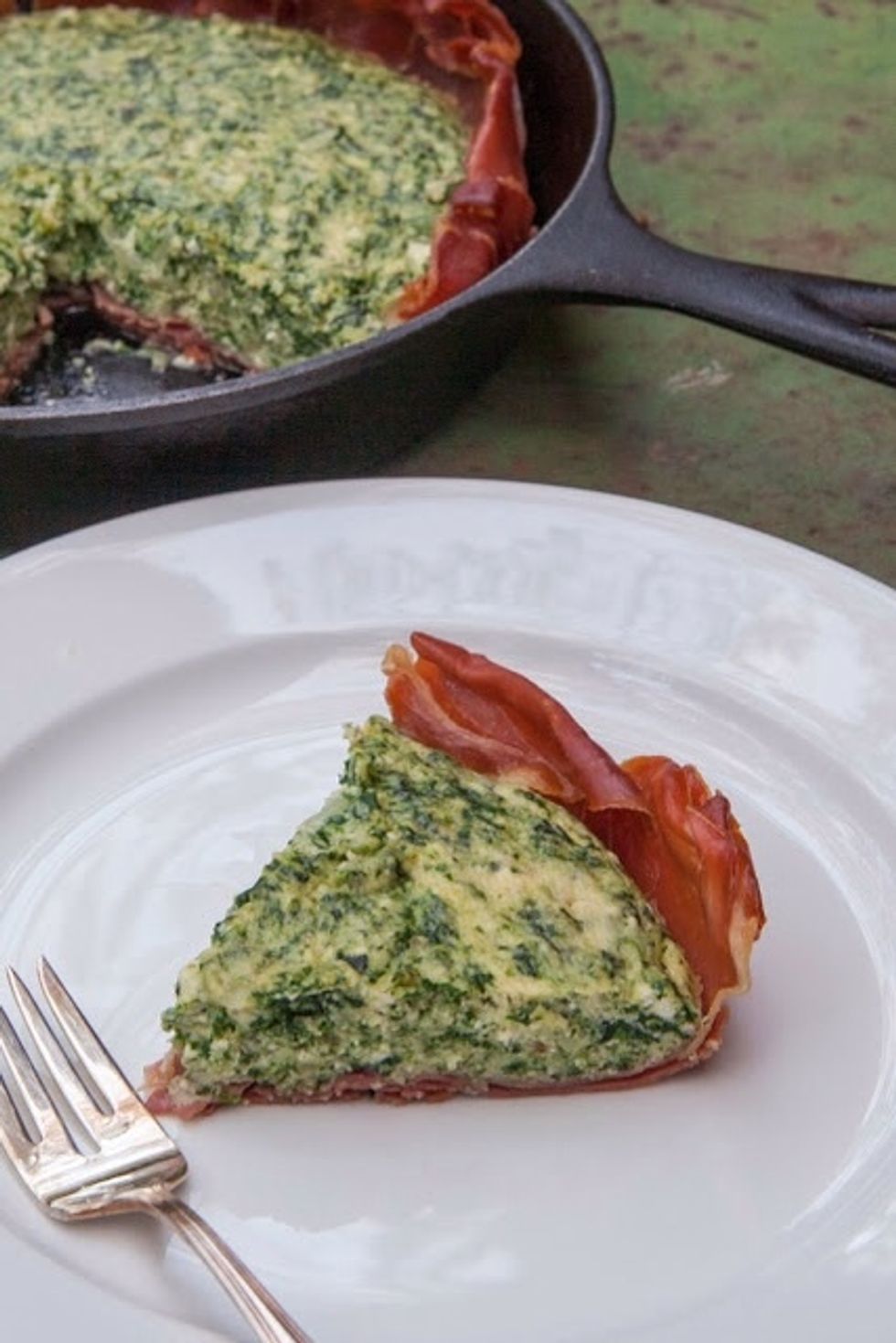 Slice it up and serve. This goes great with a nice green salad, and the Parma ham makes a great crisp crust for the quiche.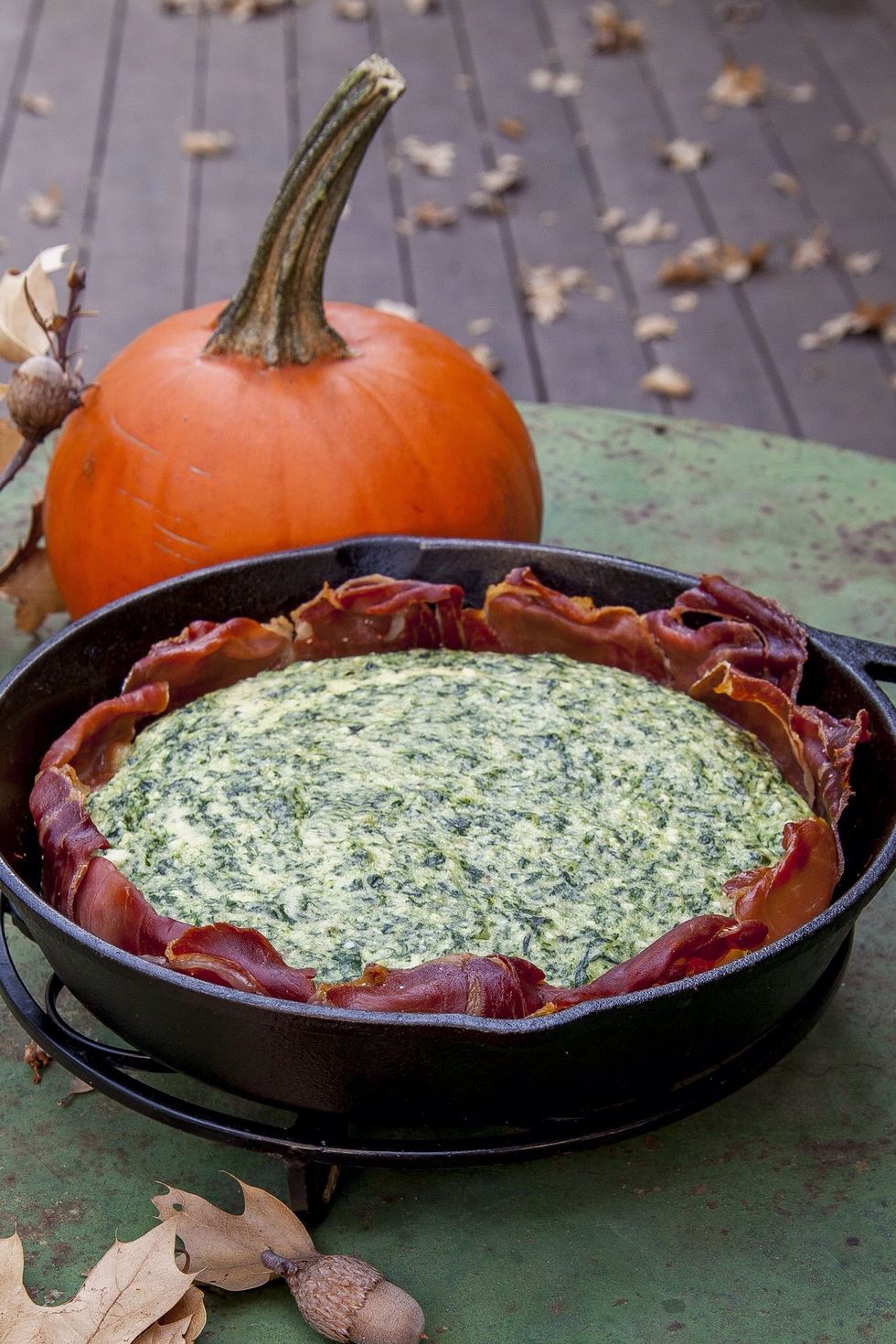 No need to just make this quiche with spinach and these particular cheeses. Use your imagination . Try some figs and Gorgonzola, or cambazola and apples. Whatever you can dream up, give it a whirl,
15.0 Slices of prosciutto
5.0 Eggs
10.0oz Chopped spinach, fresh or frozen
2.0c Grated Ricotta Salata cheese
1.0c Grated parmesan cheese
1.0pch Nutmeg
Salt and pepper to taste
1.0 Medium onion chopped
1.0Tbsp Olive oil
Kathy Gori
Screenwriter, long time Indian cook, lover of Indian foods, Saturday morning Cartoon voice. For more recipes visit my website www.thecolorsofindiancooking.com