How to make a gluten free pear and almond cake
The perfect dessert for all your holiday parties and gluten free guests
59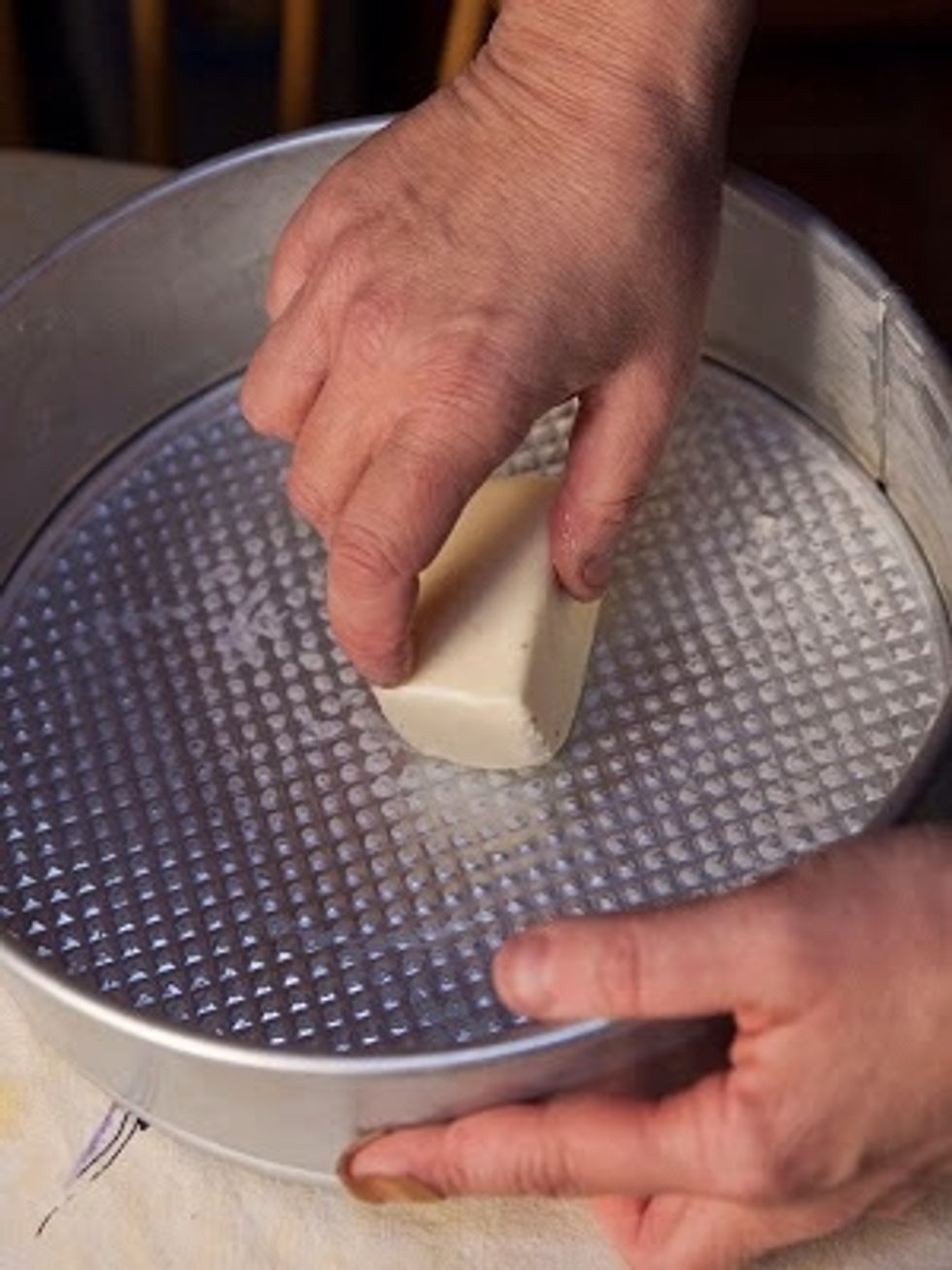 Preheat the oven to 350 degrees. Place a baking rack in the dead center of the oven Lightly grease a 9 or 10 inch springform pan.
Place a circle of parchment paper in the bottom of the pan. Lightly grease the parchment paper also.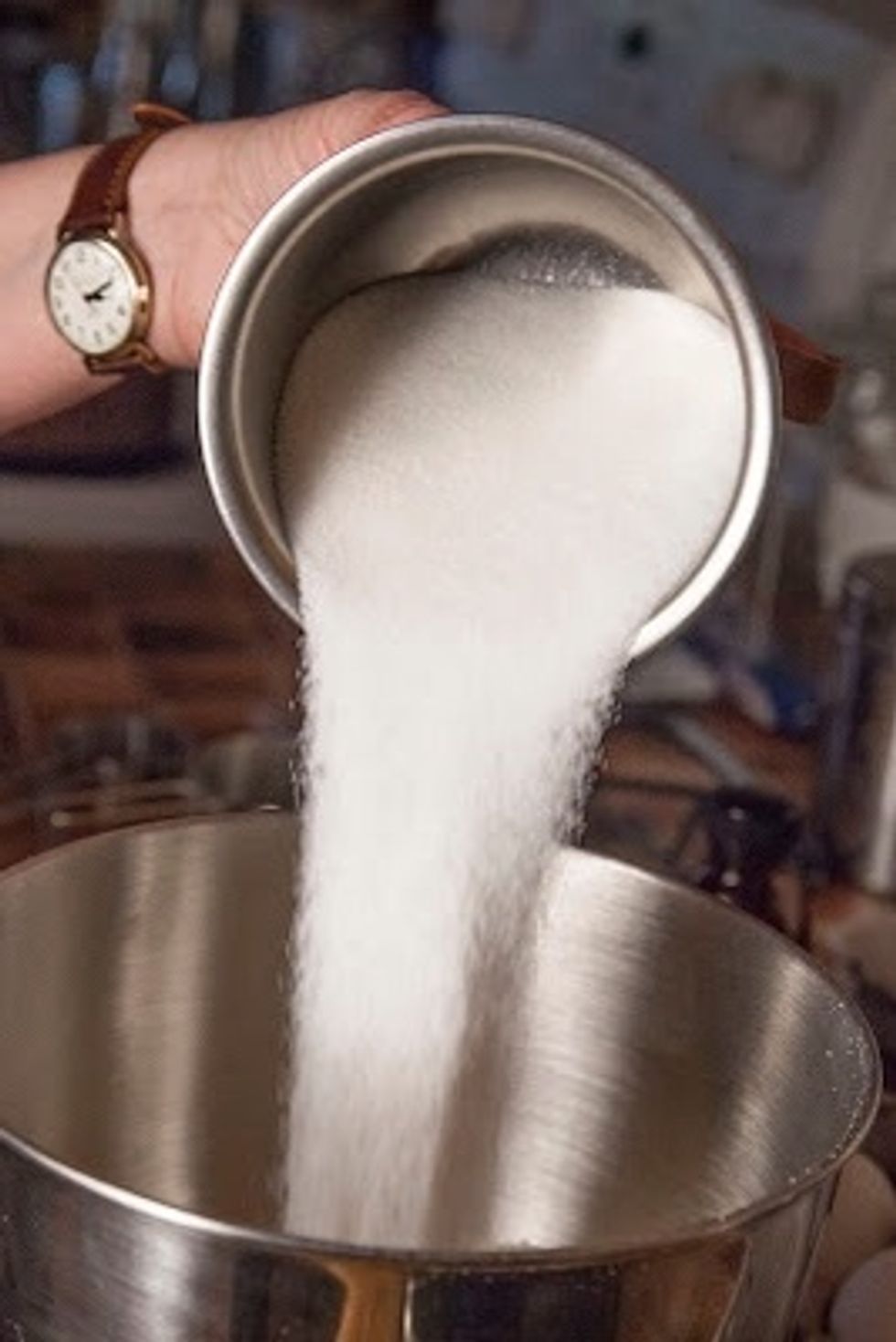 In a food processor or stand mixer, mix together 3 and 1/4 cup of almond meal 1 and 3/4 cup of sugar. Blend the almond meal and the sugar together lightly using your paddle attachment. Set it aside.
Peel and core the pears. Take 3 of the pears and chunk them up roughly. Set the fourth pear aside.
Take the chunked up pears and put them in a small saucepan. Add in 2 Tsp of sugar.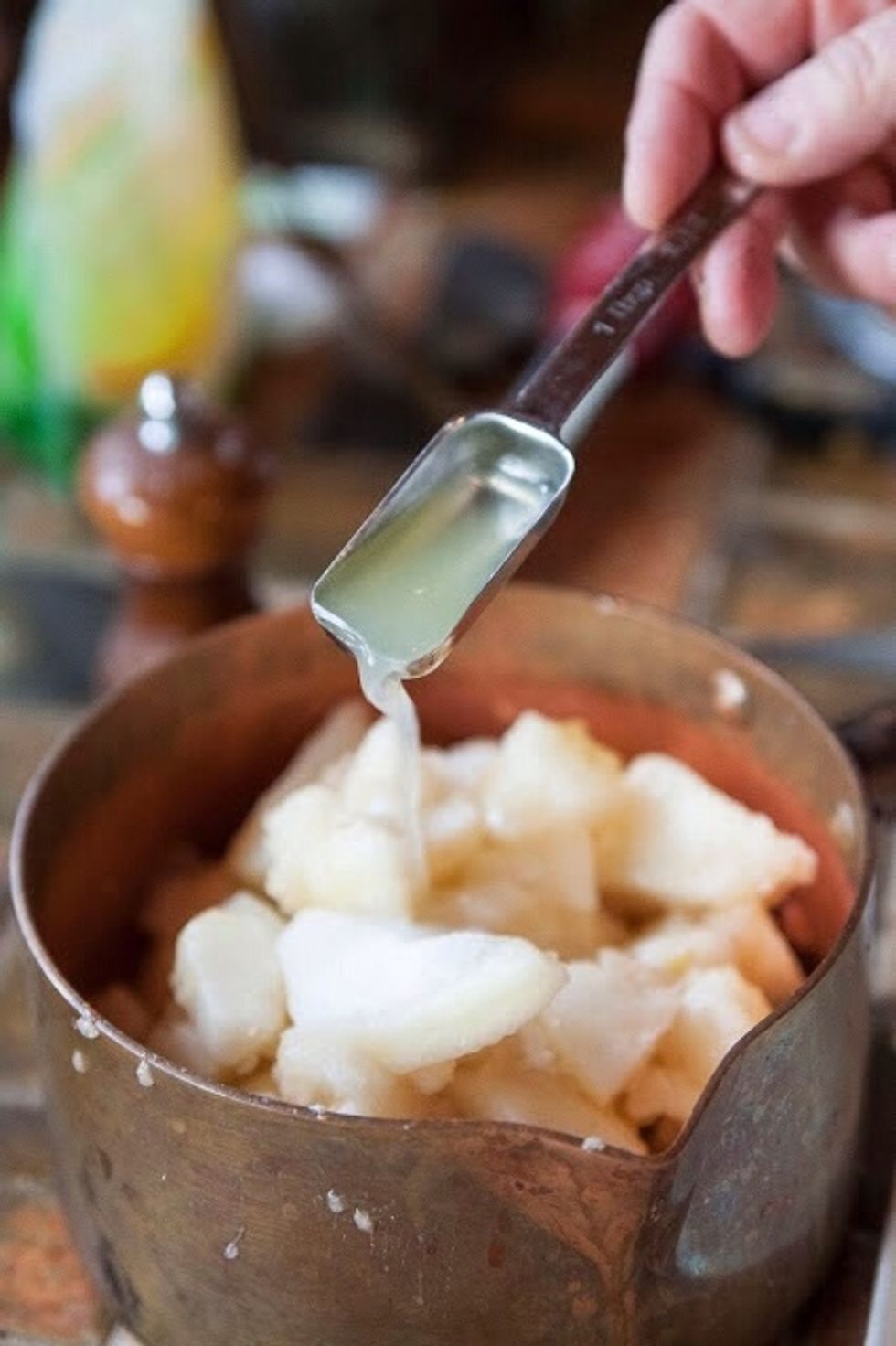 And 1 Tbs of lemon juice. Cover the pan of pears and cook them at medium heat for about 10 minutes or until they are soft. Mash the pears to a coarse puree and set them aside to cool a bit.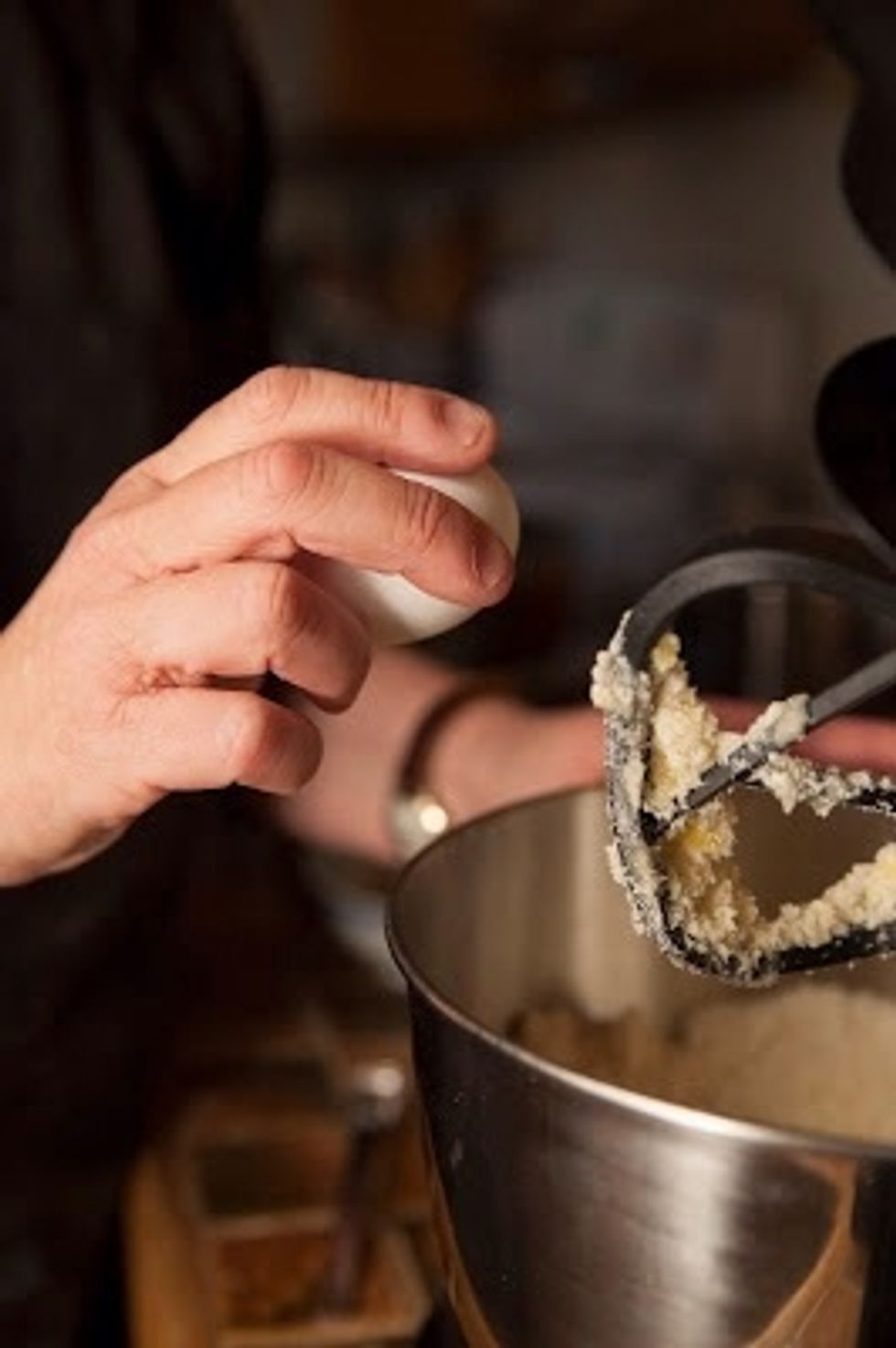 Meanwhile, back at the sugar almond meal mixture in your food processor or stand mixer....Add in the eggs one at a time.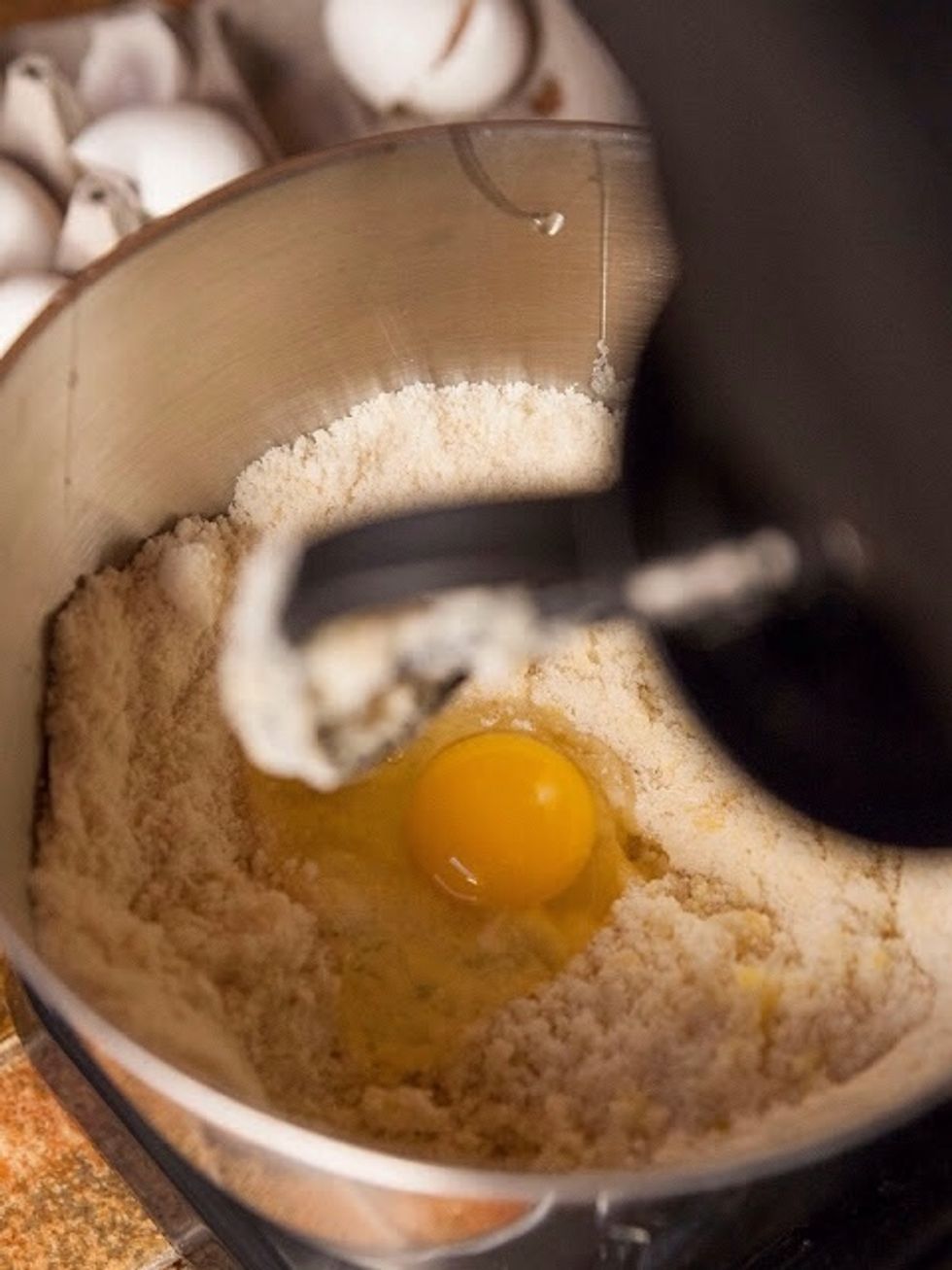 Blend each of the eggs in well.
Once the pears have cooled enough, add the pear puree to the eggs and flour and sugar.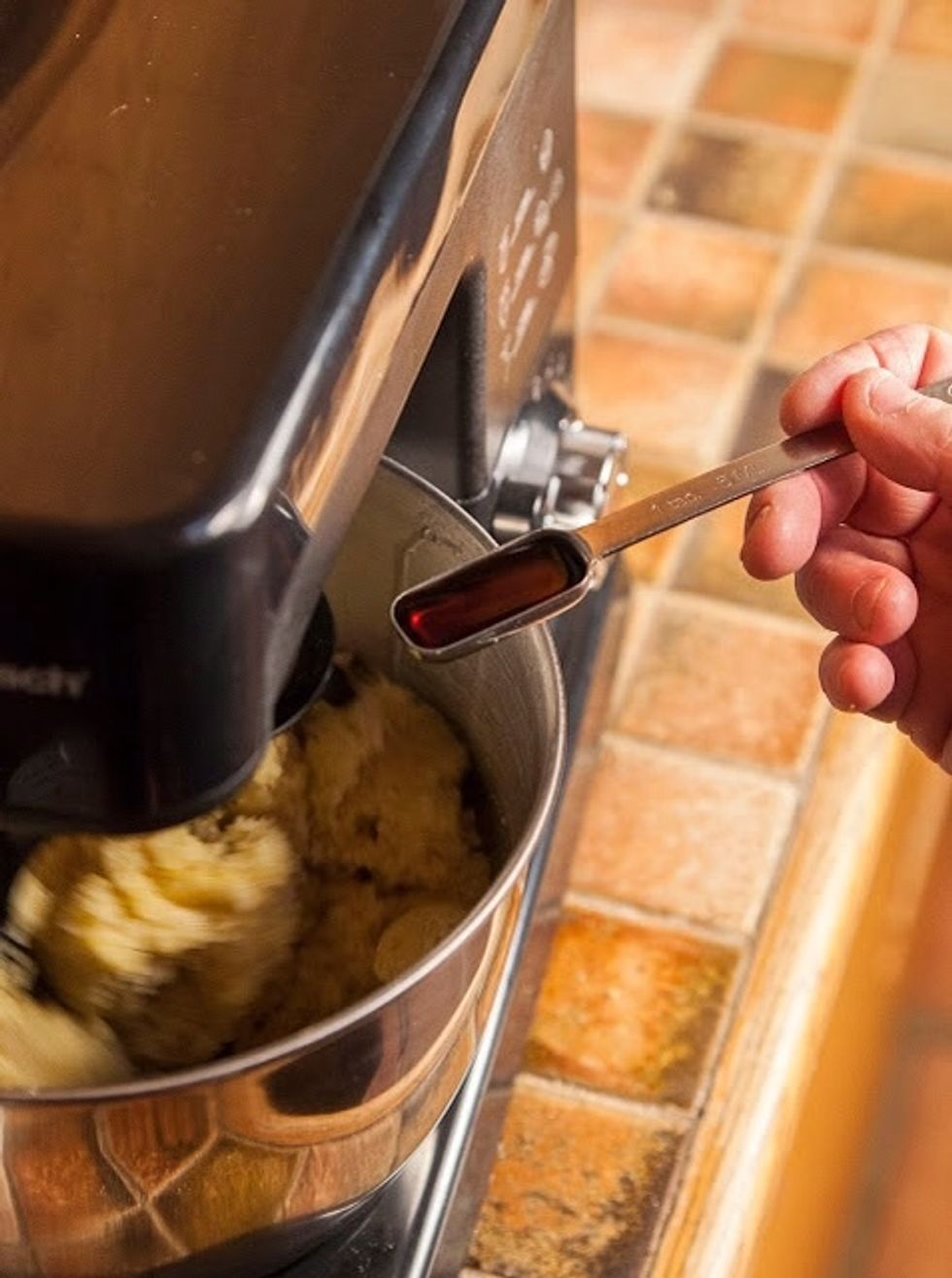 Add in 1 tsp of vanilla extract.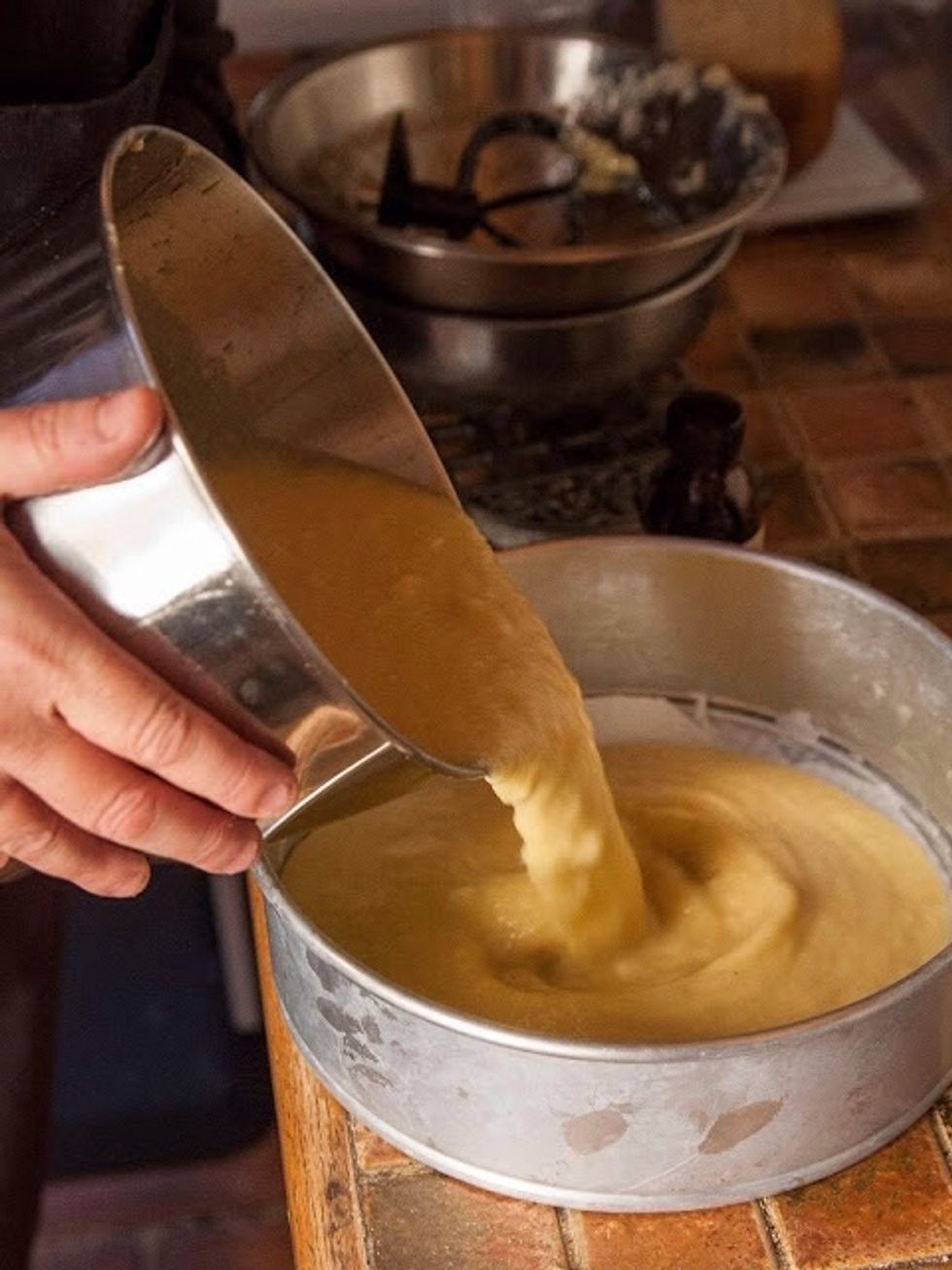 When all the batter is mixed together, pour it into the prepared spring form pan. Set it aside.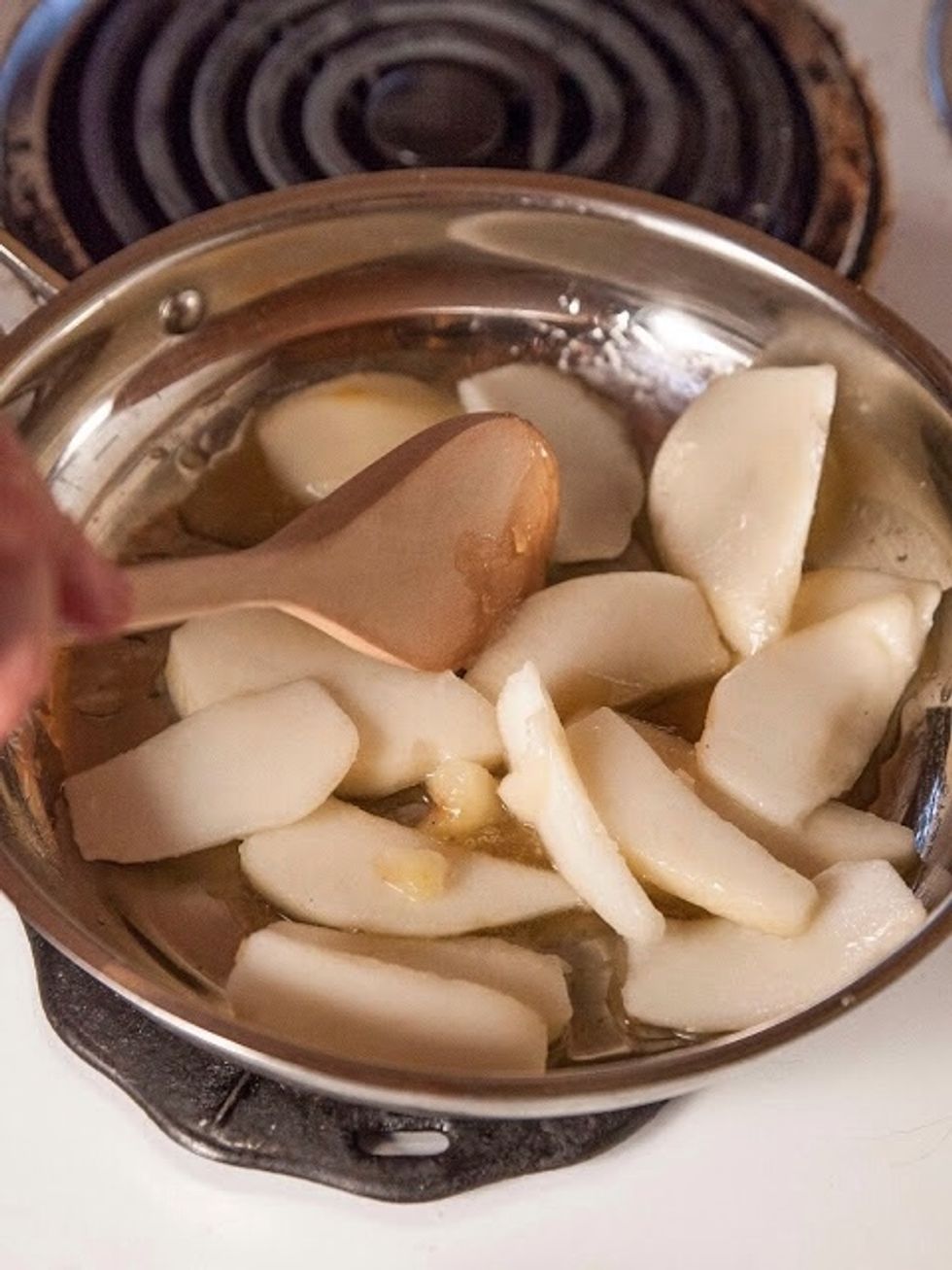 Take the fourth pear and slice it into 1/4 inch wide pieces. In a small skillet heat the oil and the honey. When they're warm and blended together add in the sliced pears.
Turn the pears over a few times in the honey oil mixture to coat them.Take the pan off the heat and stir in 1/2 tsp of vanilla.Make sure the pears are well coated.
Sprinkle the 1/2 cup of sliced almonds over the top of the cake.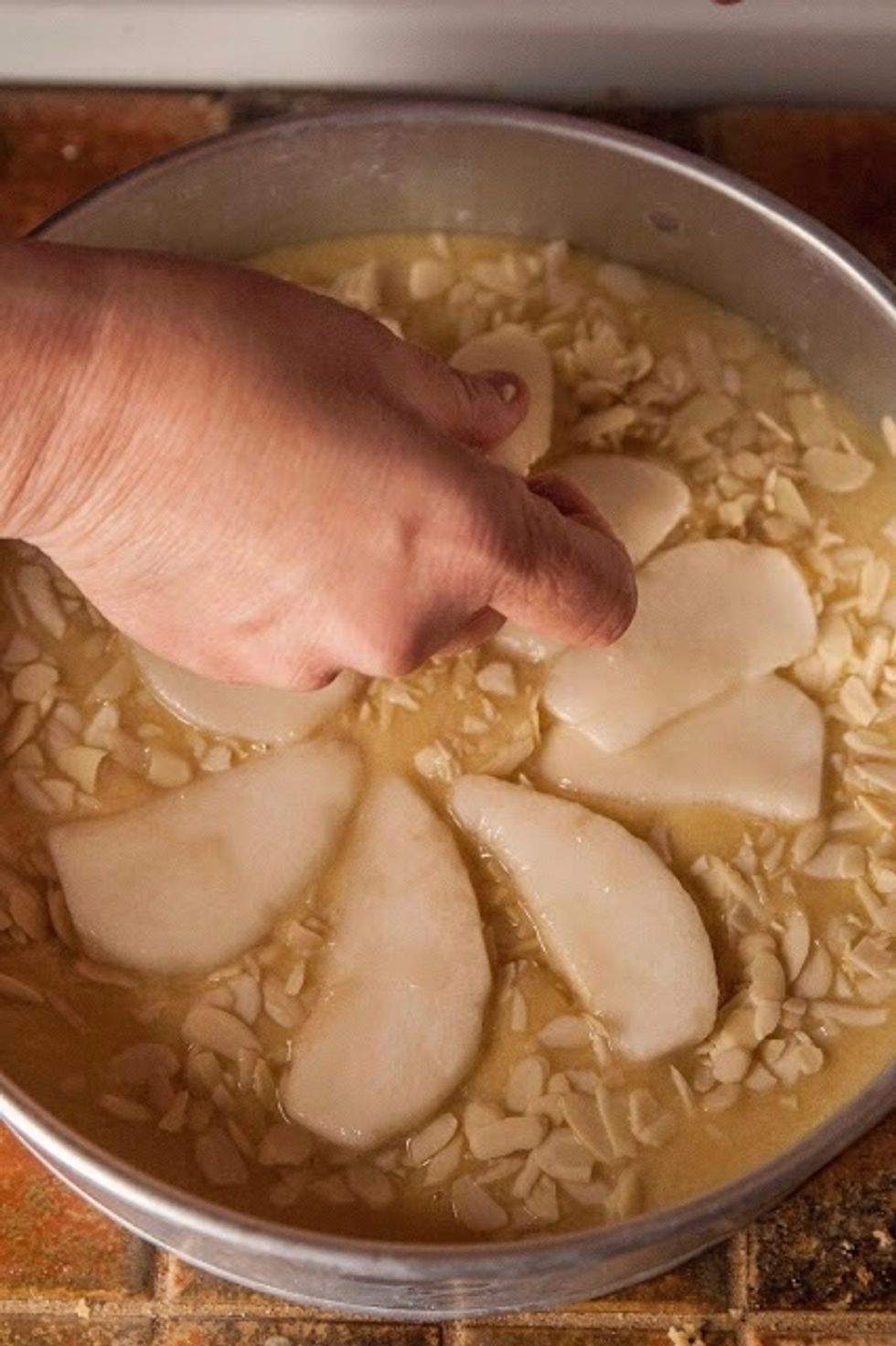 Arrange the warmed pear slices in a pinwheel shape on top of the cake.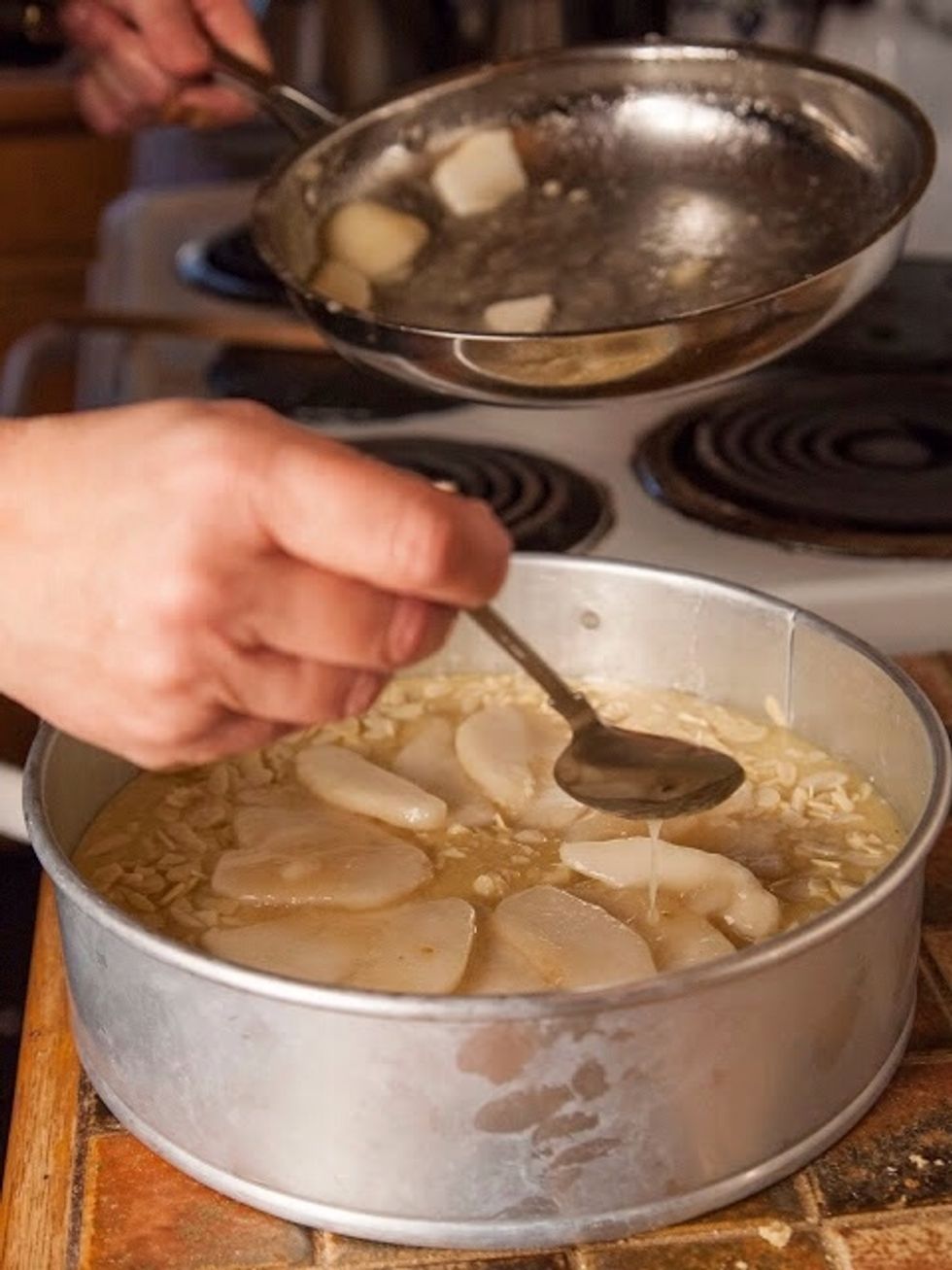 Drizzle the juices in the bottom of the skillet over the top of the cake and the pear slices. Pop the cake on a rack placed in the middle of the oven.
Bake for 55 to 65 minutes (depending on your oven). Check your cake after 35 minutes and if you find it's getting too brown on top. You can put a bit of foil over it. I didn't need to do this.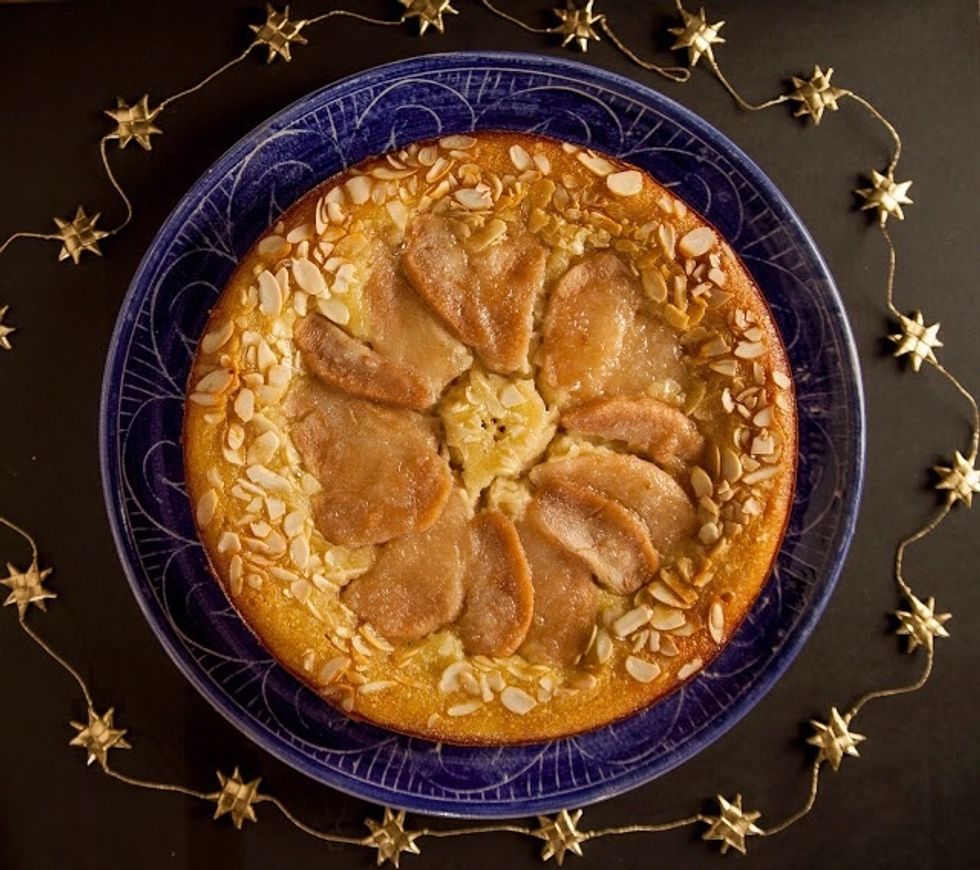 When a toothpick is inserted in the center of the cake and comes out clean, it's done.
Put the cake pan on a cooling rack and let the cake rest for about 30 minutes in the spring form pan. After that you can remove the sides of the pan and put the cake on a serving plate.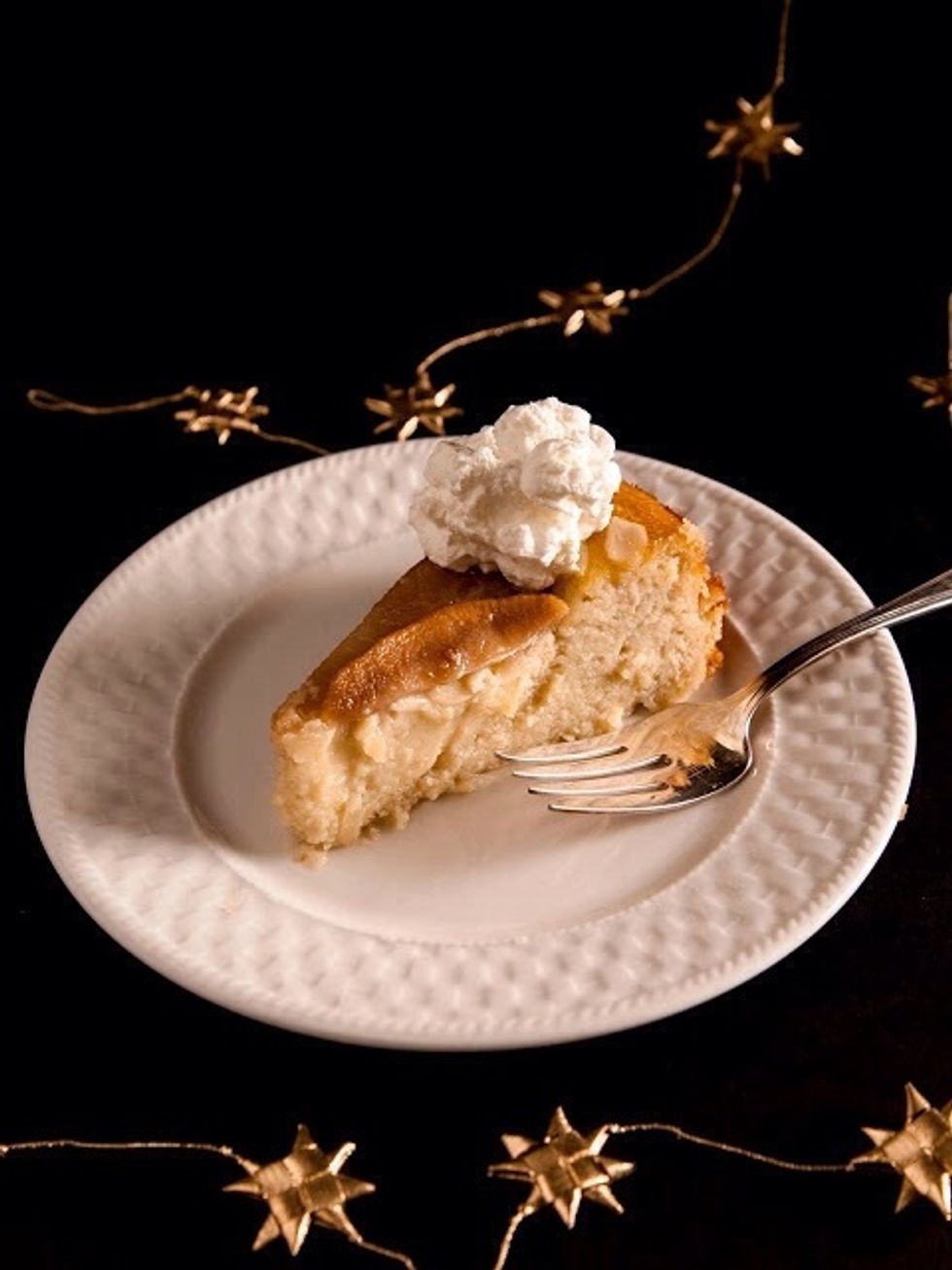 You can remove the parchment paper before serving just in case some guest might get carried away. After all we're not goats. Cut it up and enjoy.
4.0 Pears, ripe but still firm
1/4c Almond meal (almond flour)
3/4c Sugar
2.0tsp Sugar
1.0Tbsp Lemon juice
8.0 Eggs (room temperature)
1/4tsp Vanilla extract
1.0Tbsp Honey
1.0Tbsp Neutral flavored oil (grapeseed, canola)
1/2c Sliced almonds
Kathy Gori
Screenwriter, long time Indian cook, lover of Indian foods, Saturday morning Cartoon voice. For more recipes visit my website www.thecolorsofindiancooking.com