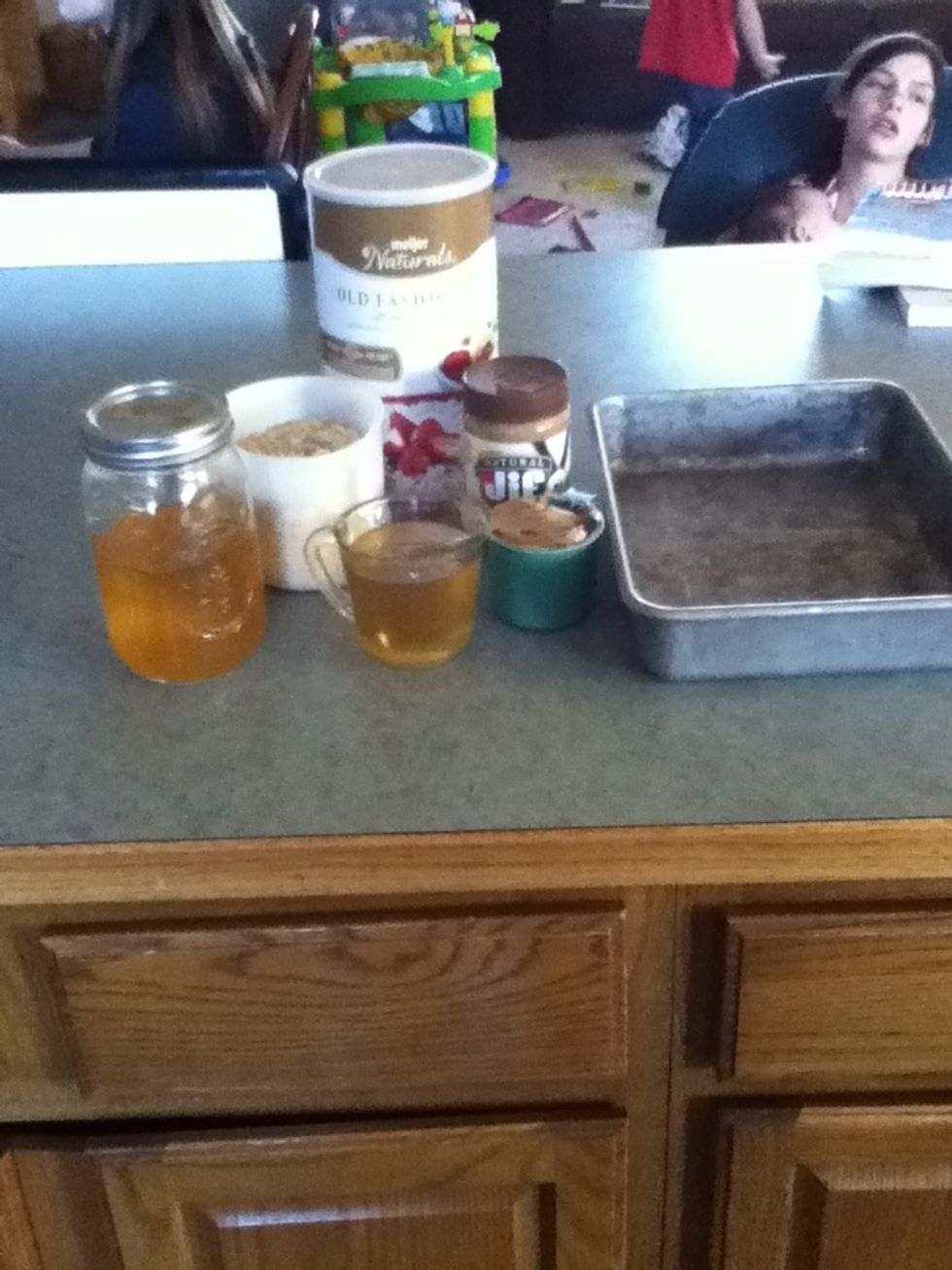 1 cup peanut butter ( creamy ) 1 cup honey 3 cups oats
Put peanut butter and honey in a pot over the stove on high. Stir well and wait until it is mixed in and liquid like....
Like this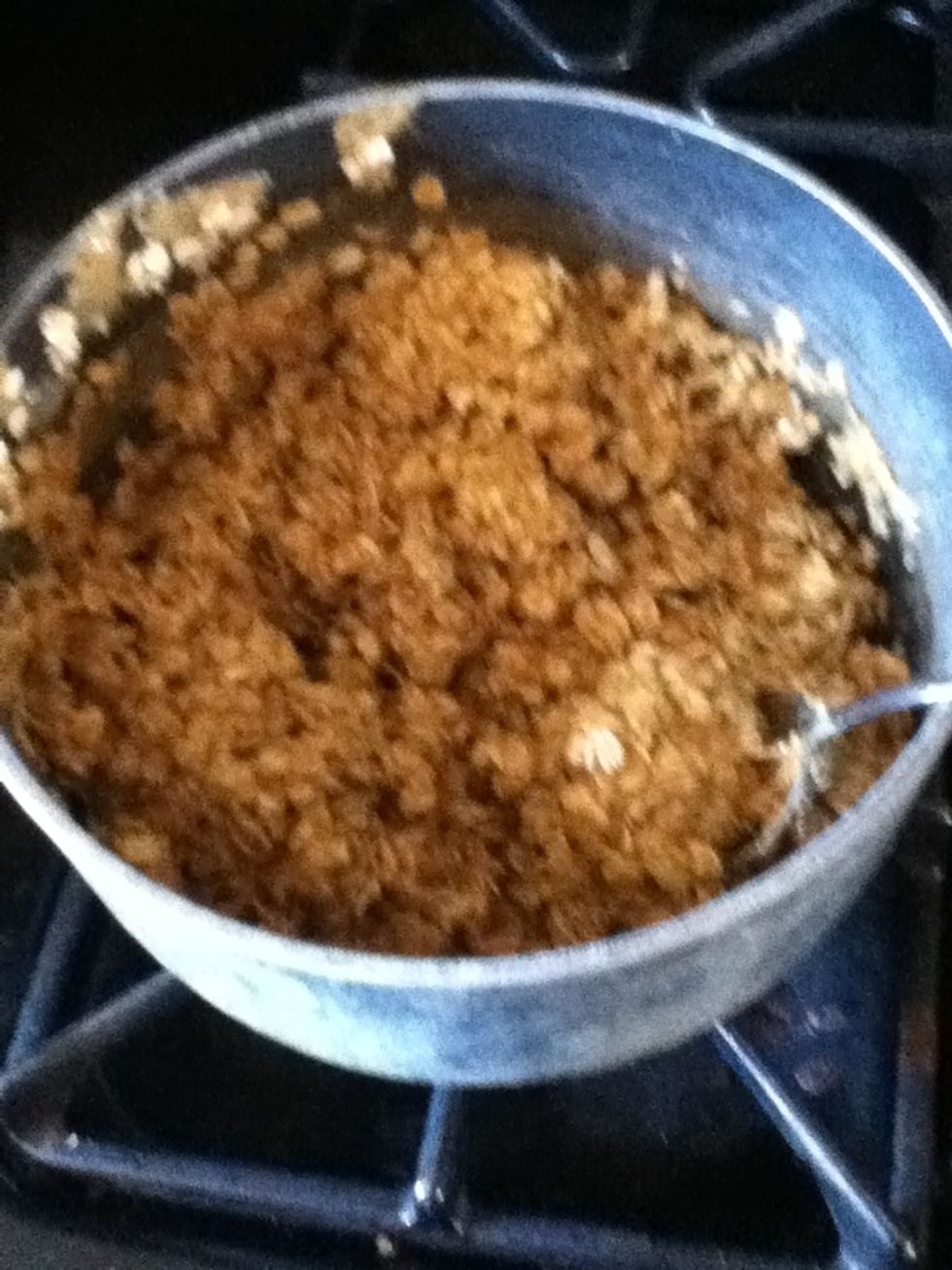 Stir well and quickly.
Put in pan and spread it out.
Let it set for 2 hours. Cut, serve, and enjoy!!!!
1 cup peanut butter
1 cup honey
3 cups oats
Cake pan
Stove pot
Lydia Hirn
Hair/ Nails/ Music/Fitness/Baking. I play 5 different instruments. I'm a professional pianist. 15 y/o, 4th oldest of 13 kids. Message me guide requests :)