If you're gluten free like me, you know gluten free foods are pretty bland and hard to swallow. I made this little creation in an effort to make my g-free bagels a little more interesting.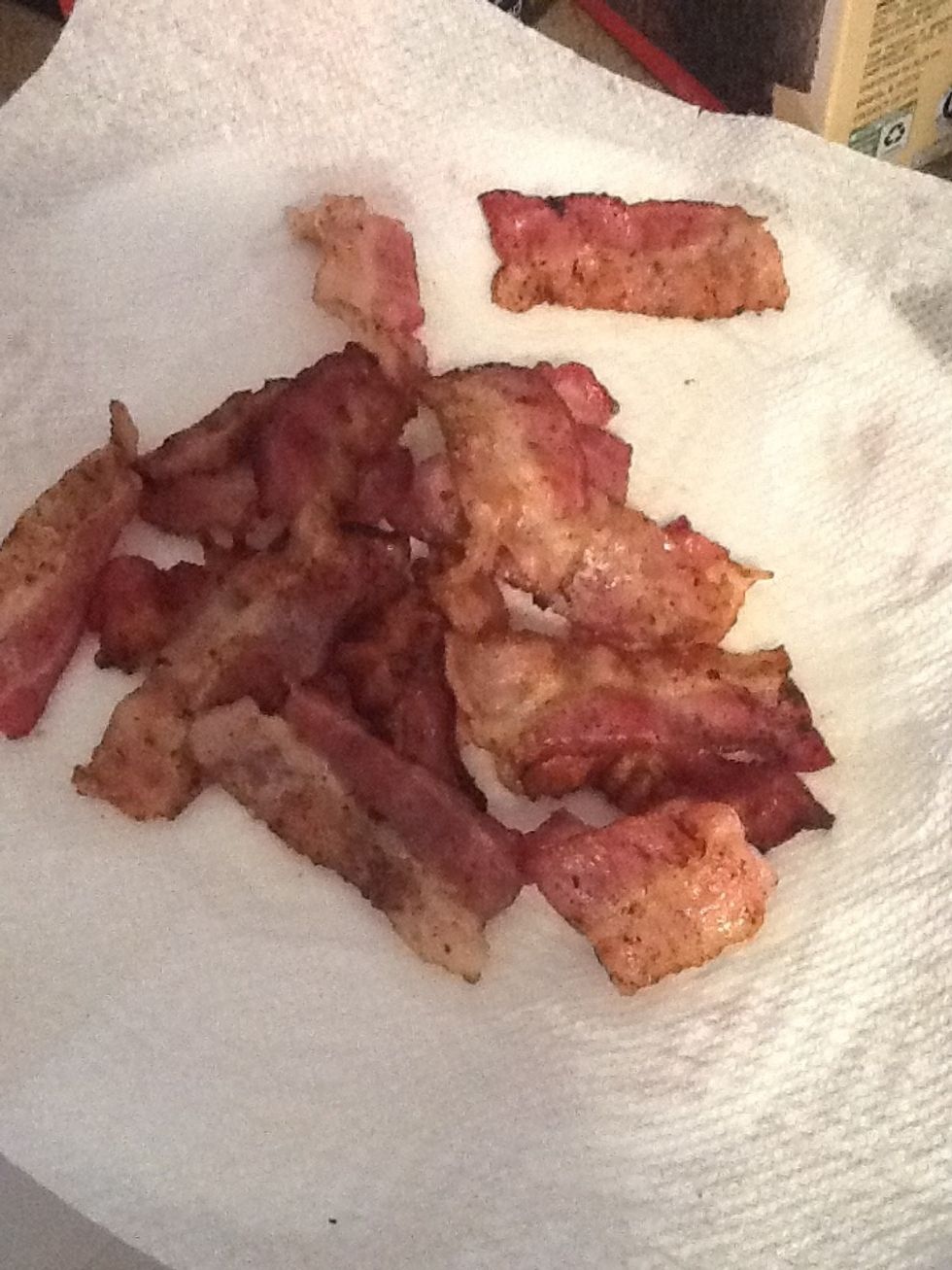 Fry up some yummy, fattening bacon.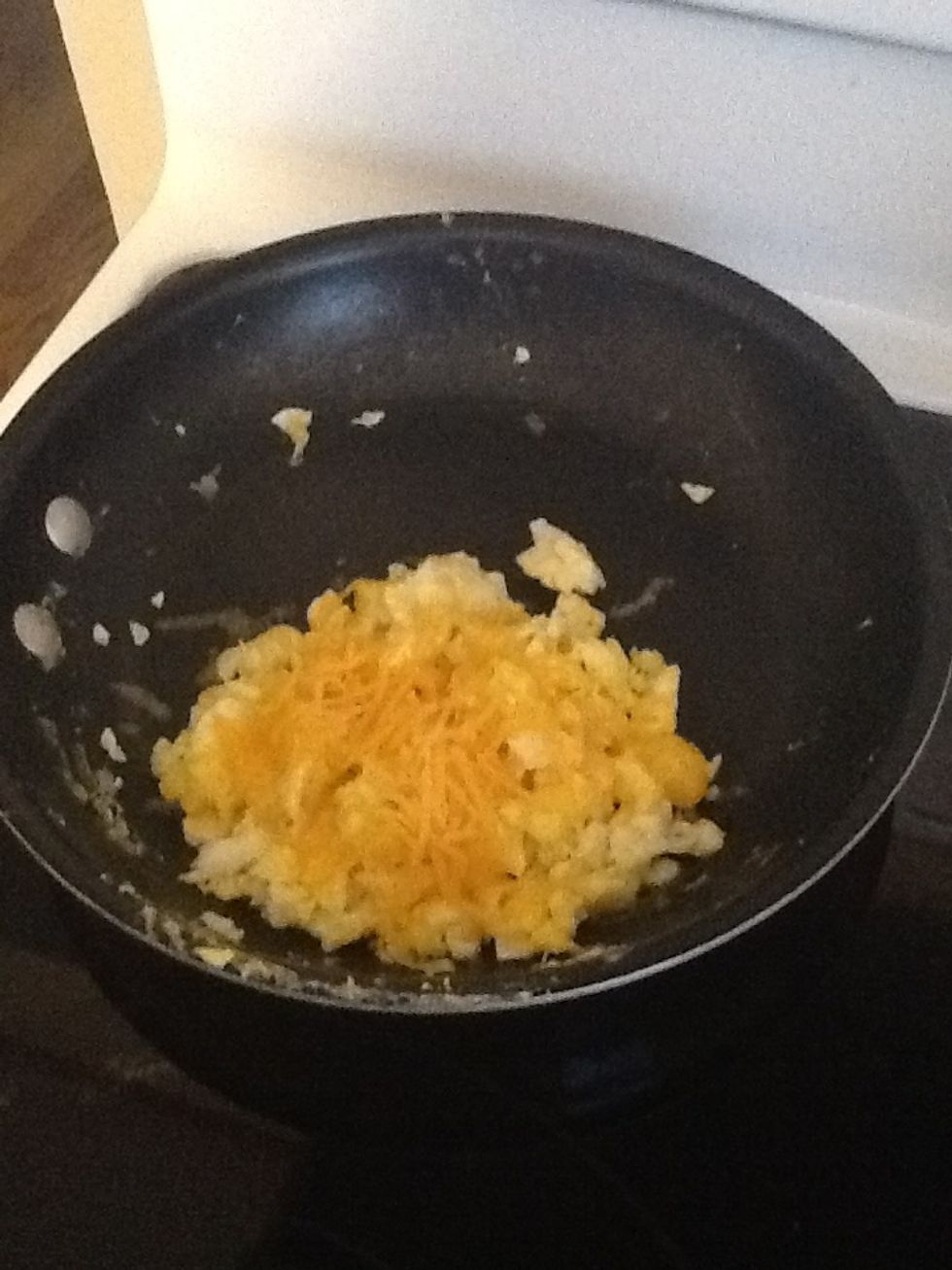 Fry 2 eggs (or as many as you want). Smother in butter and cheese. (More fat!)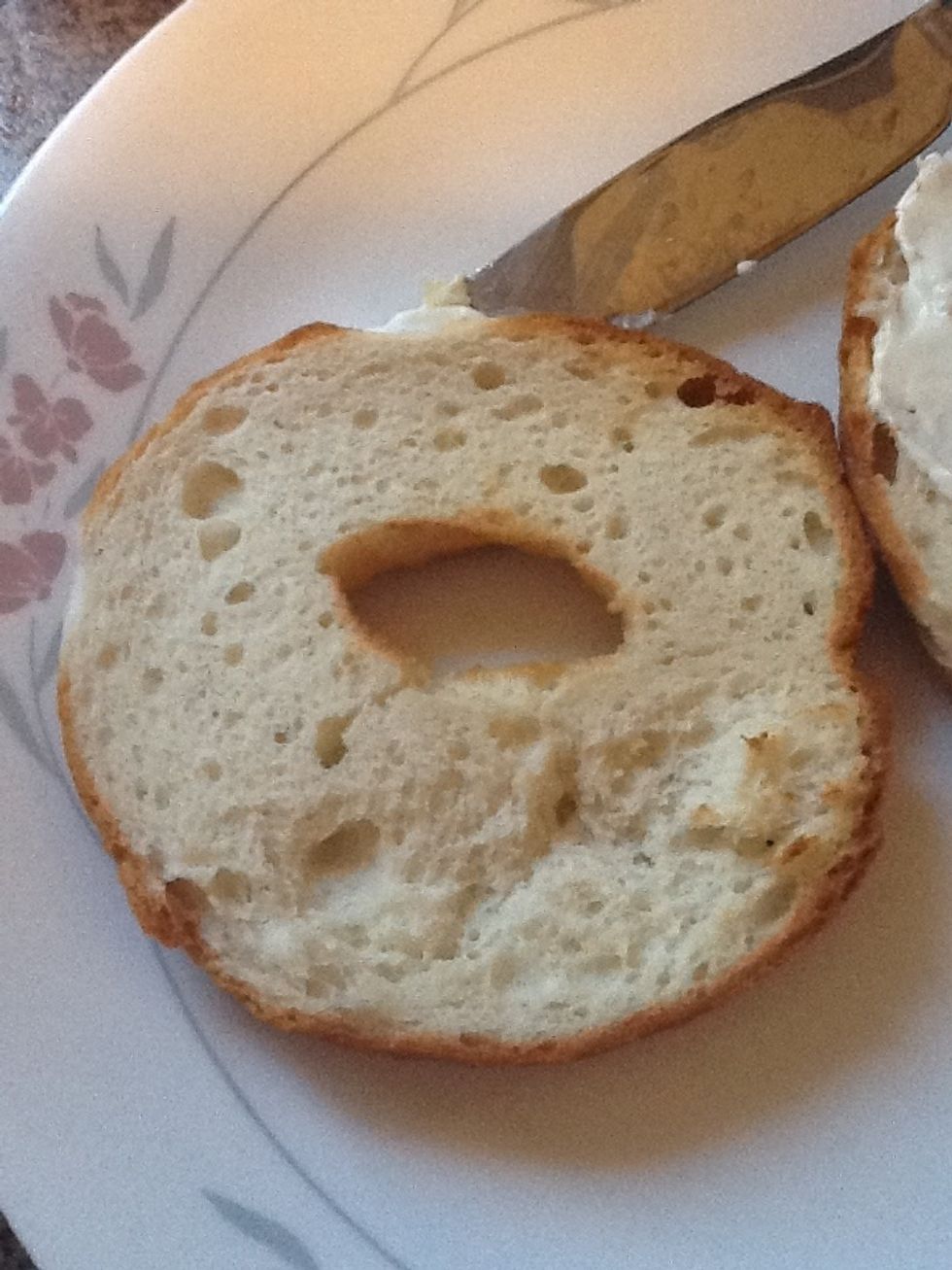 Toast your bagel. I'm using Udi's gluten free.
Cream cheese that bagel up!
Start building your bagel! Eggs...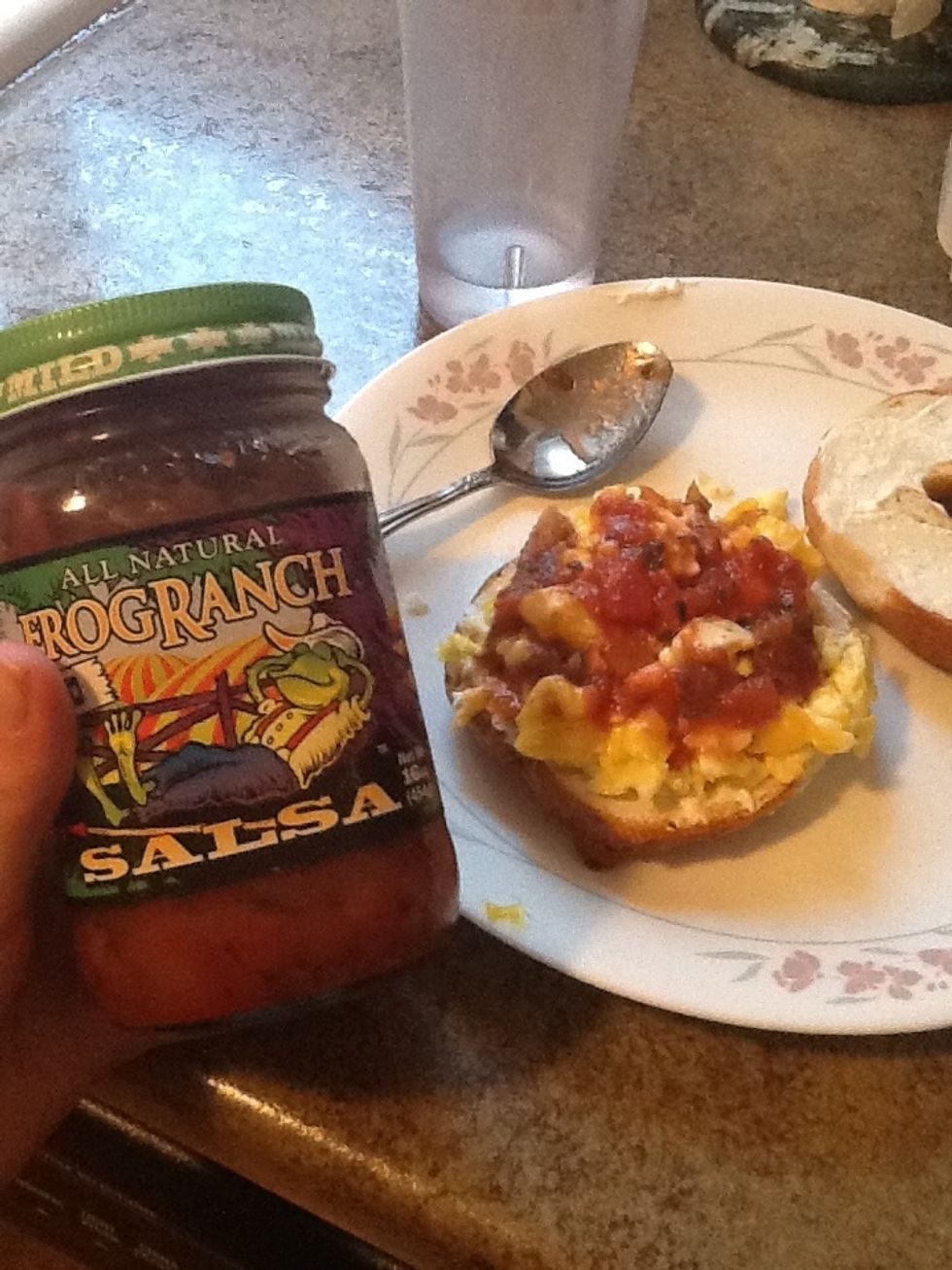 Salsa! I'm using Frog Ranch all natural salsa.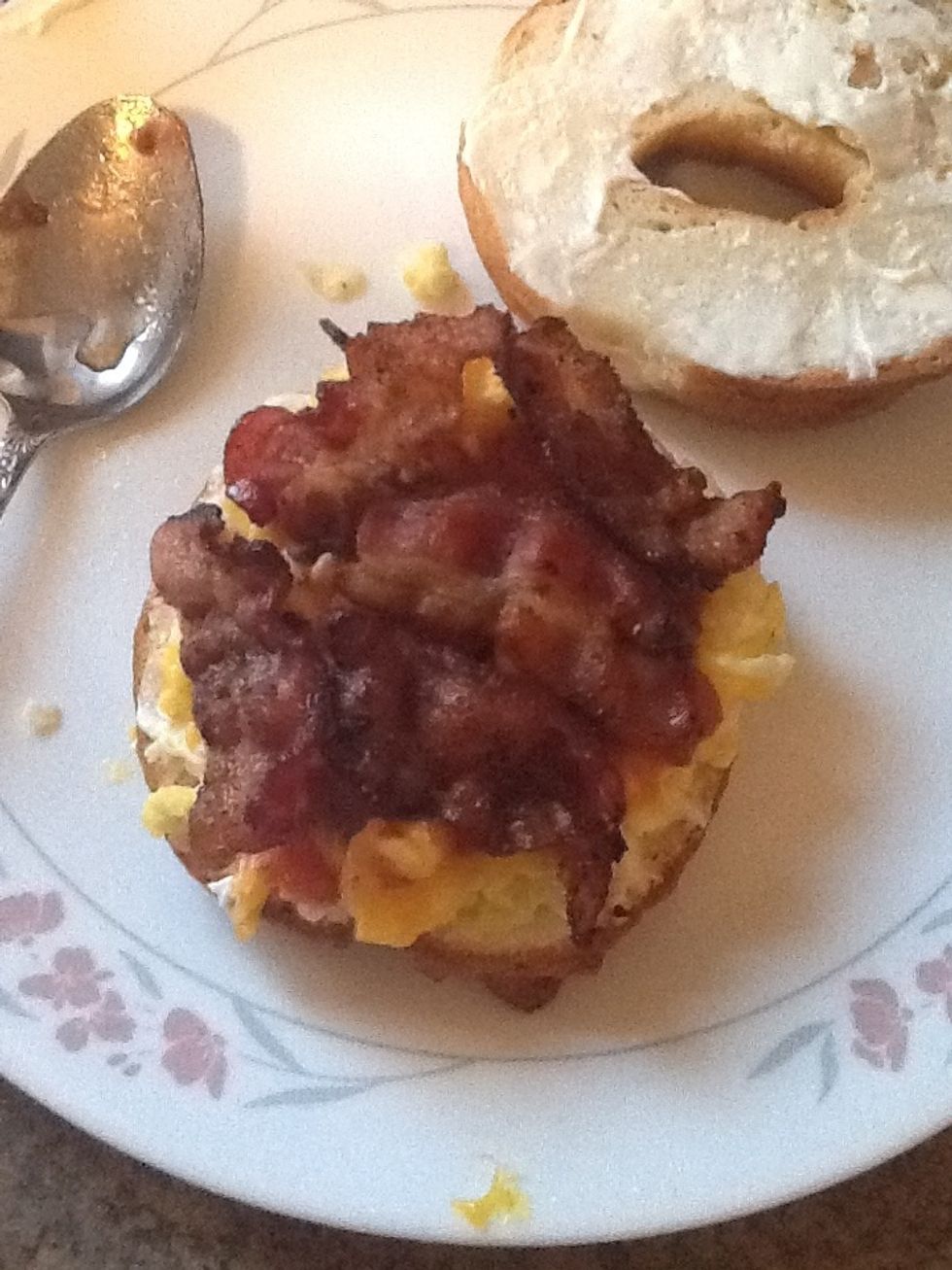 Bacon!
Now try to eat it without it getting all over your new shirt. Enjoy!
Bacon
Eggs
Gluten free bagel
Cream cheese
Cheddar cheese
Salsa
Butter
Erin Bywater
I post guides on nail tutorials and gluten free foods! Feel free to request designs and recipes. Follow me for more upcoming guides!