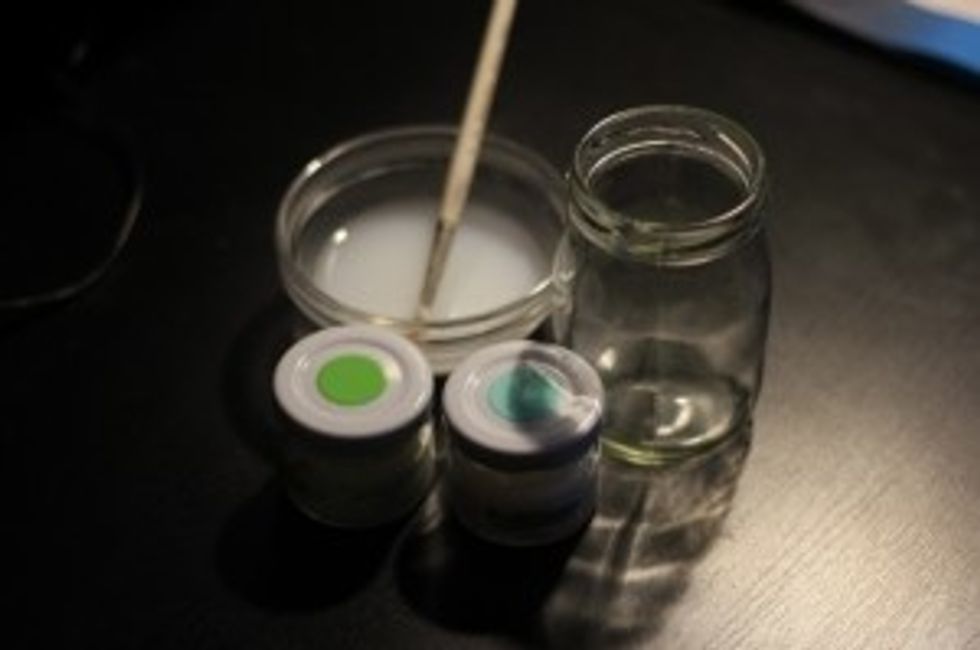 First, you mix up the glowing paint and water, and use the paint brush to swirl it. Use about a teaspoon of glowing paint and a half a cup of water.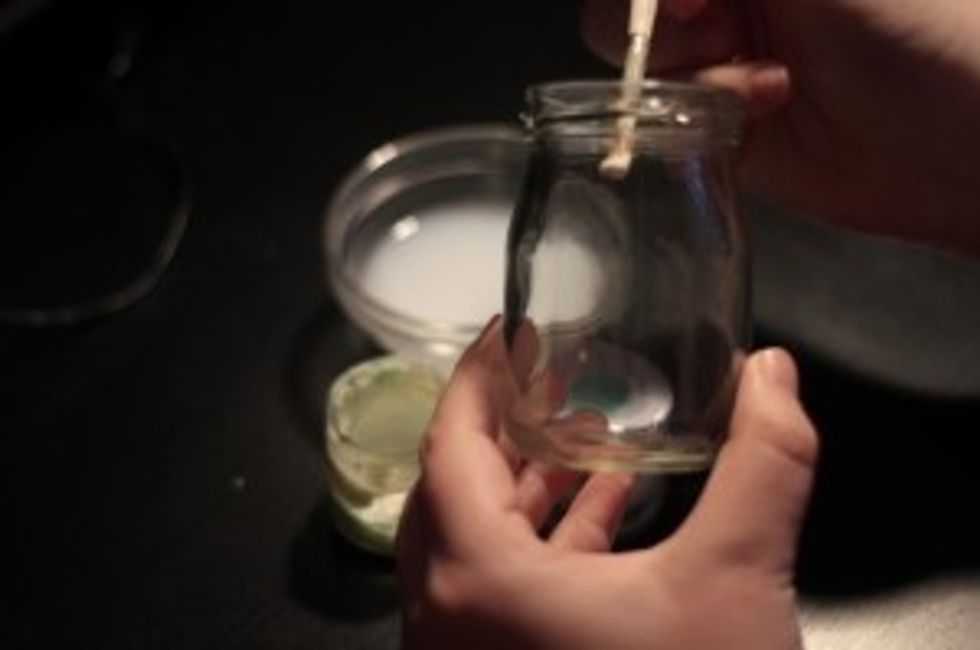 Second, take the glowing paint, use the paintbrush to dot it with your design in any style you like. And make sure you paint the dots on the inside of the jar.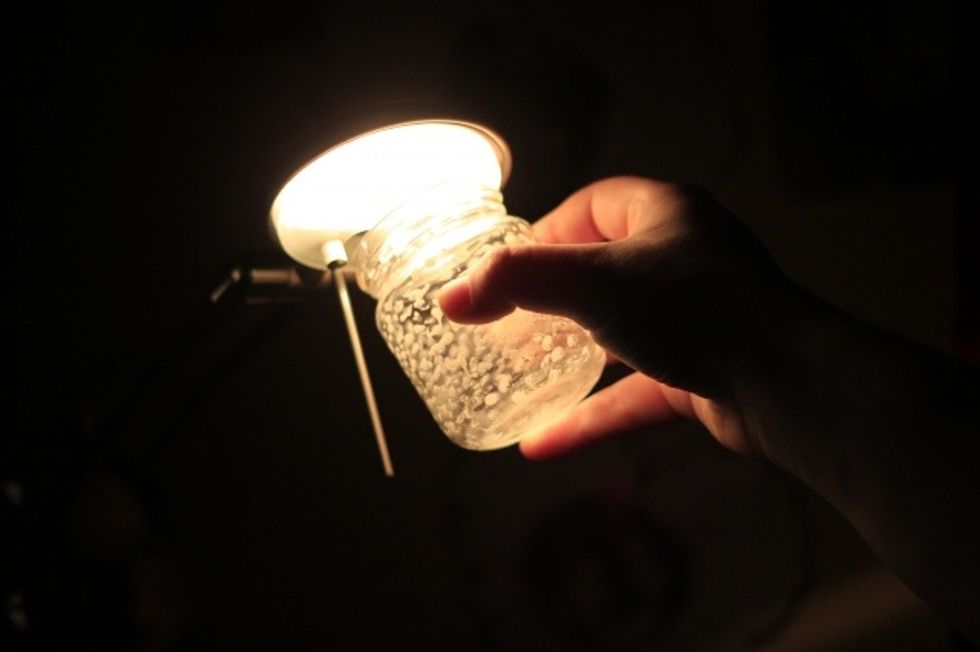 Next, once you're done dotting it with your fabulous design, you put the jar under a lamp or a light for at least an hour to dry.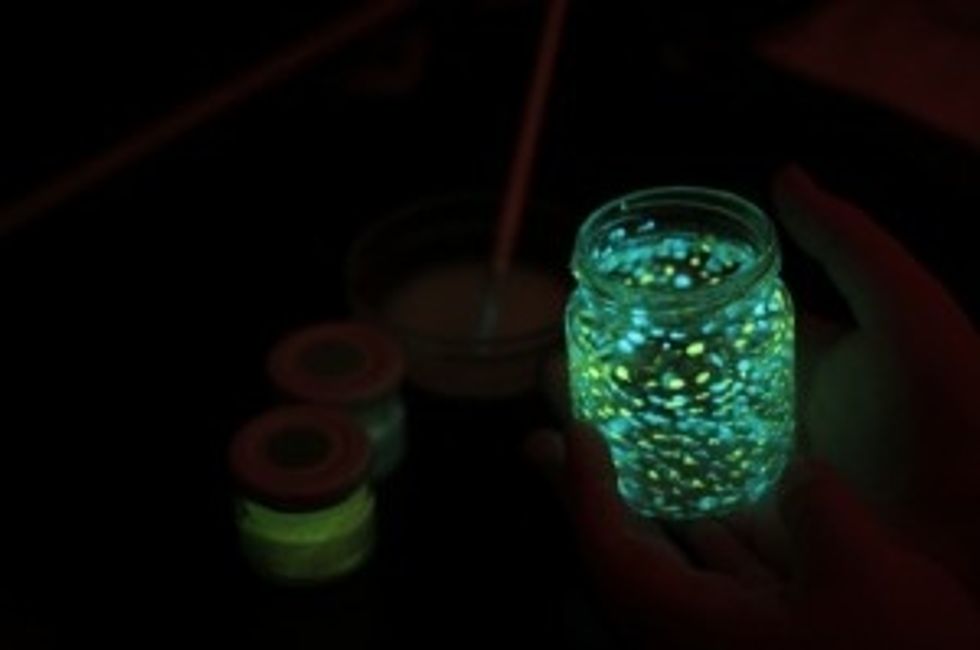 Finally, once you think you're ready to take the jar out, place the jar where there's darkness and in about a day it will start glowing.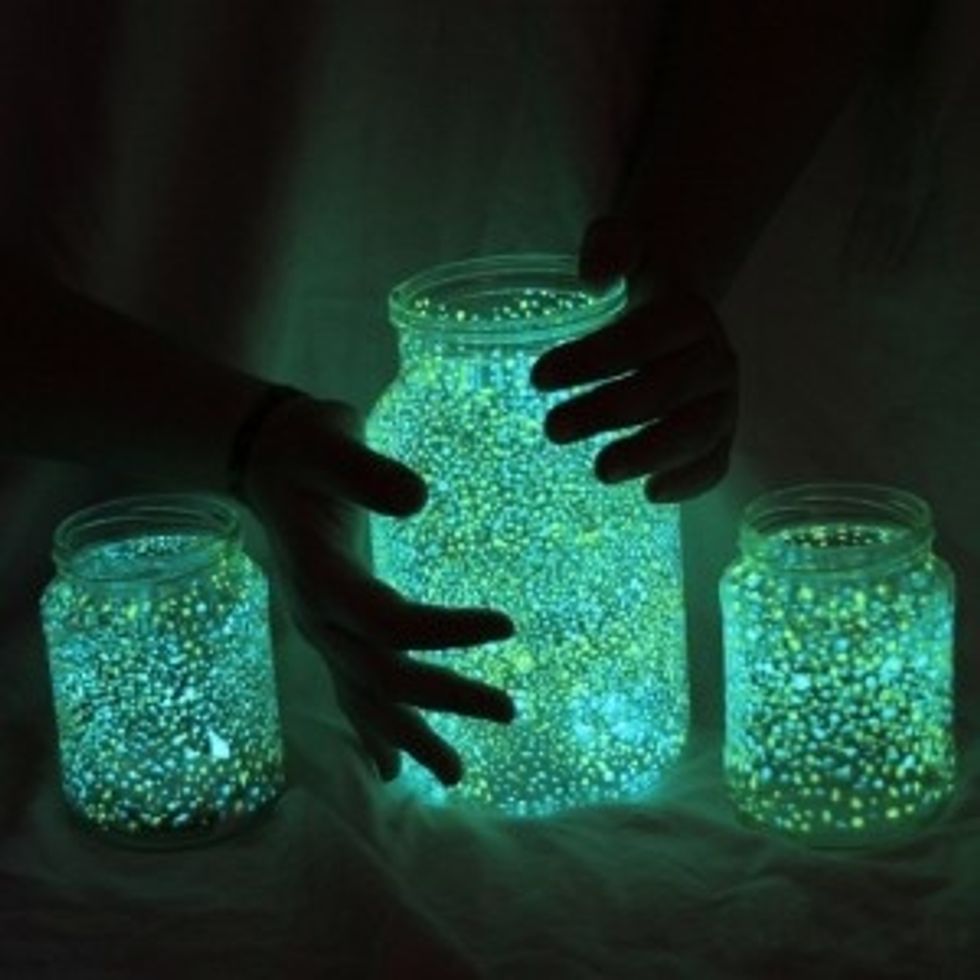 There you go! And that's how you make a glowing jar! I hope you loved what I made!
Mason jar
half a cup
glowing paint (optional colors)
light or lamp
paint brush
A dark place