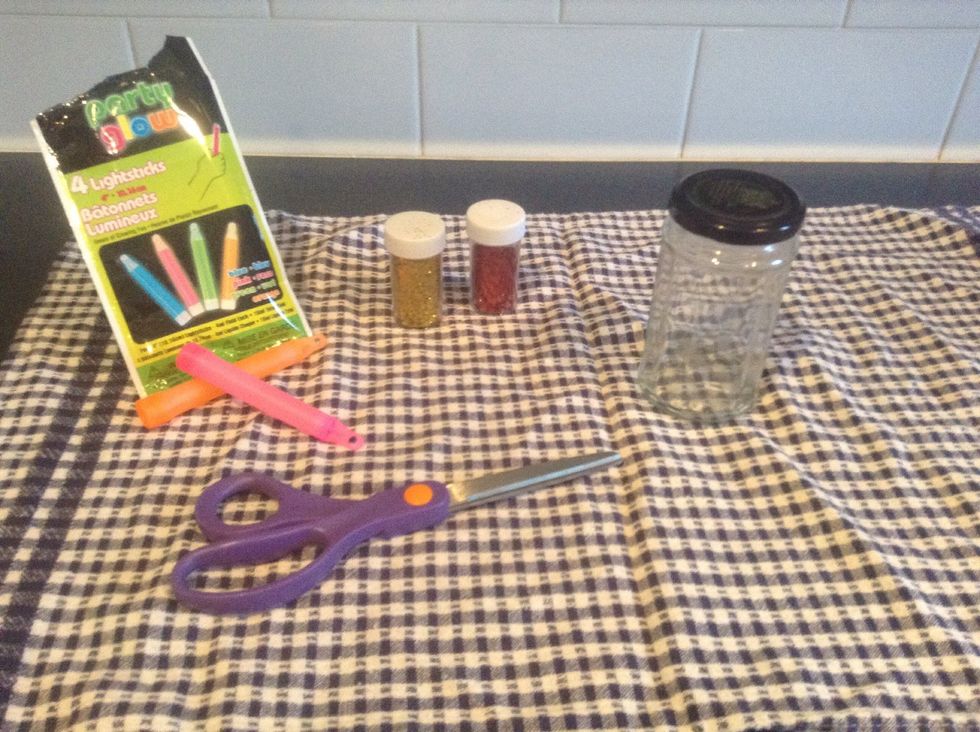 Supplies you will need. Make sure the jar has a screw on lid.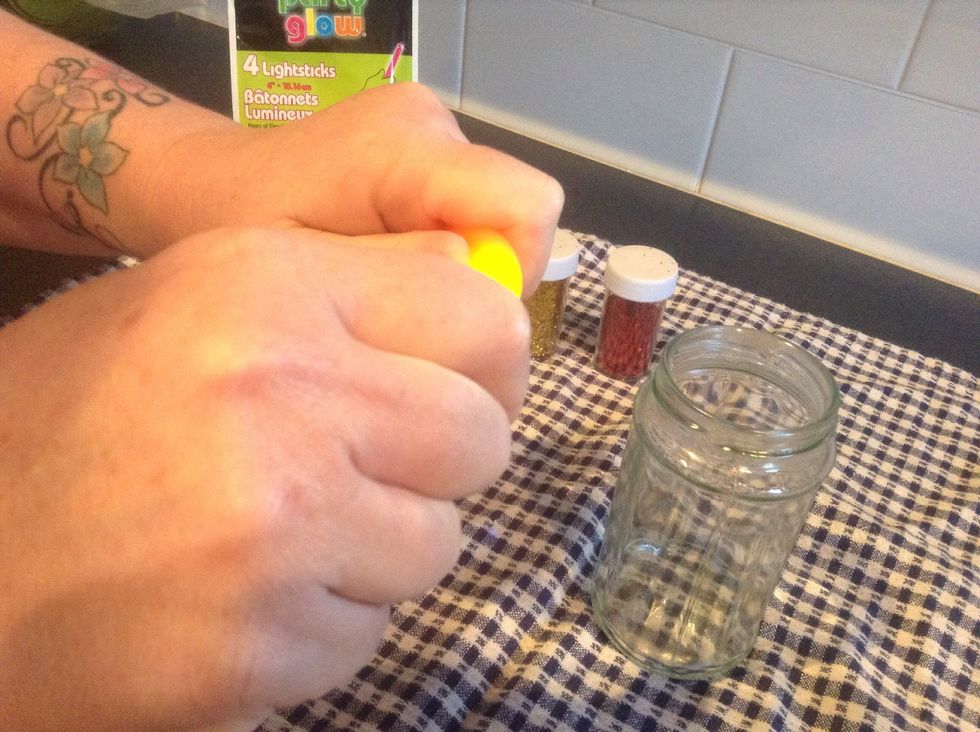 First, activate the glow stick by snapping it.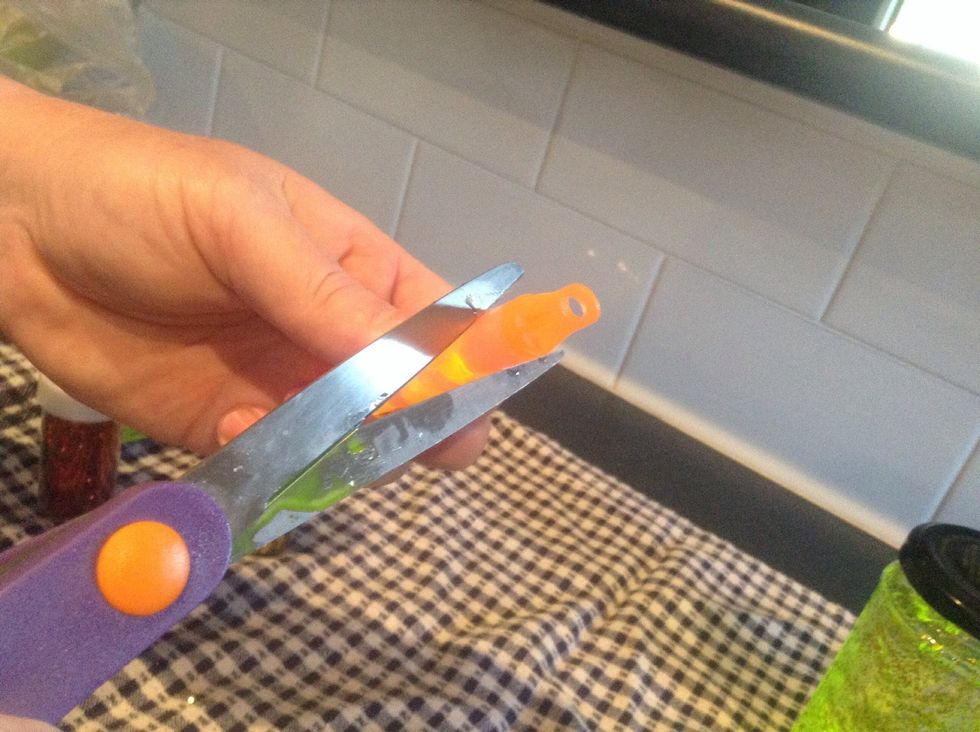 Now cut the end off the glow stick.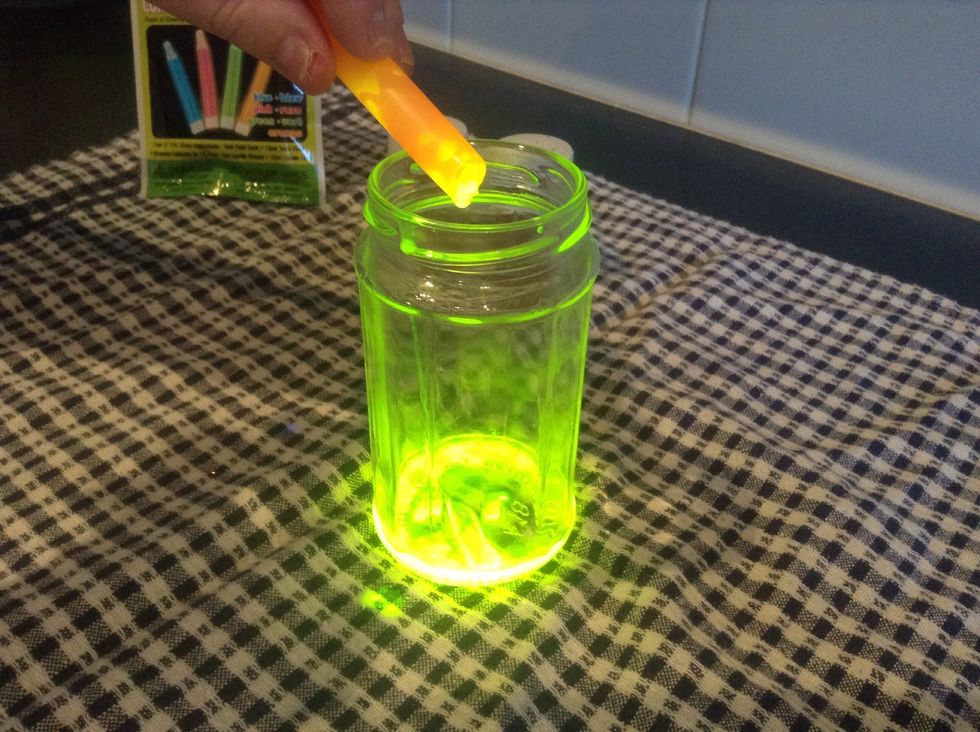 Pour the liquid from the glow stick into the jar.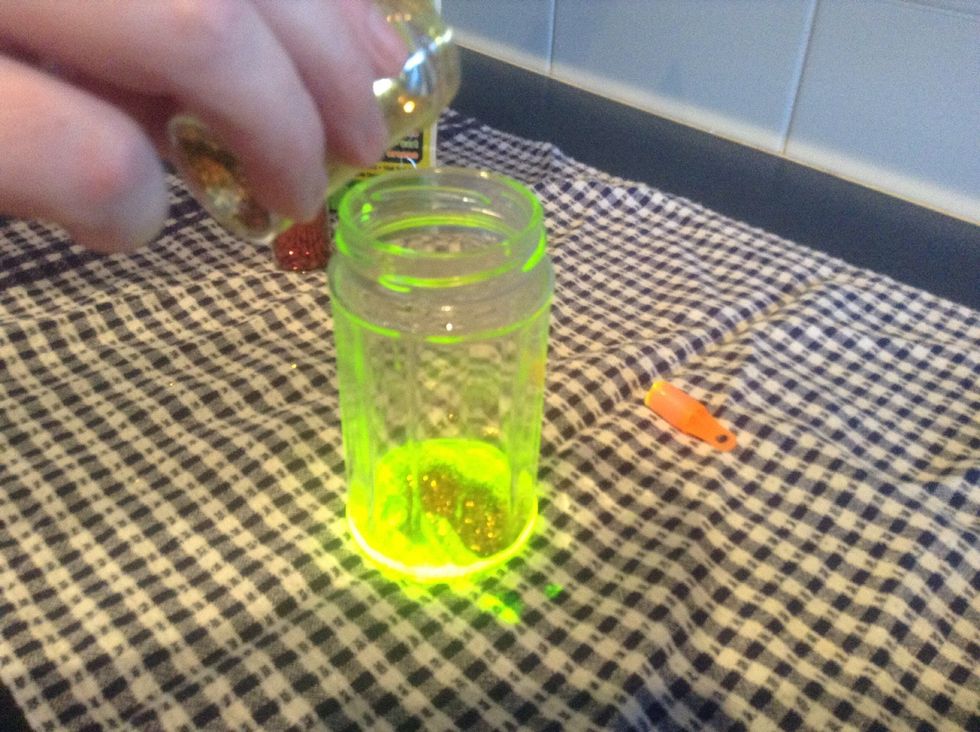 Add some glitter into the jar.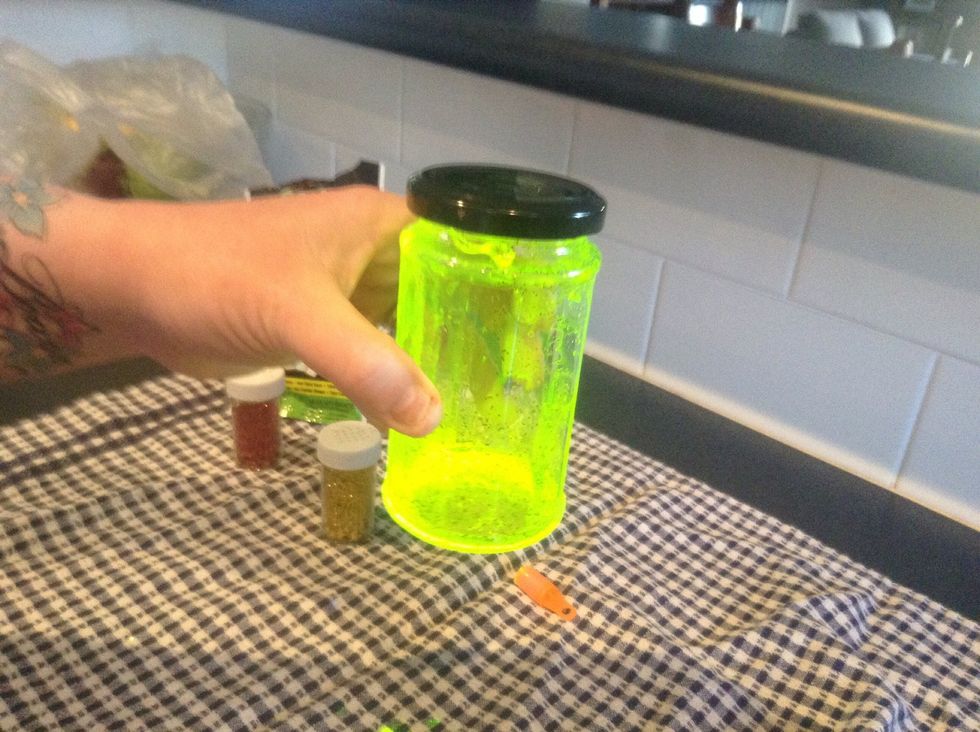 Shake the jar.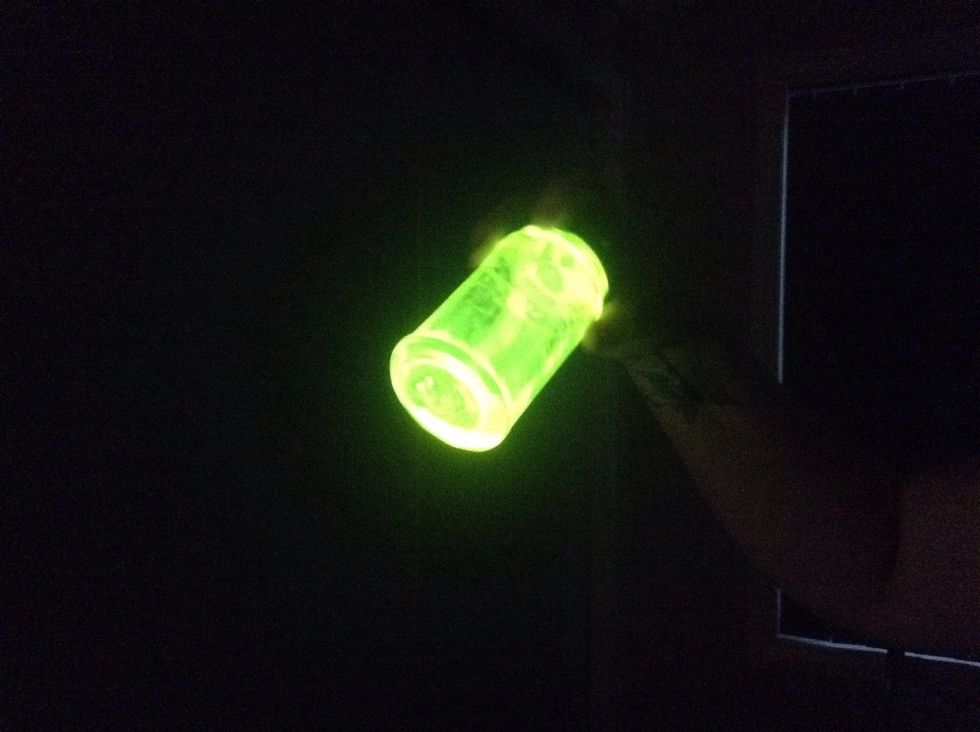 Turn out the lights and see it glow. Now you have a glow in the dark jar. Note: the colour depends on what colour glow stick you used - here I used orange/yellow.
Glow sticks
Scissors
Jar with screw lid
Glitter