How to make a glow in the dark ghost
I found this free craft project at our local hobby lobby, thought I would give it a try!
693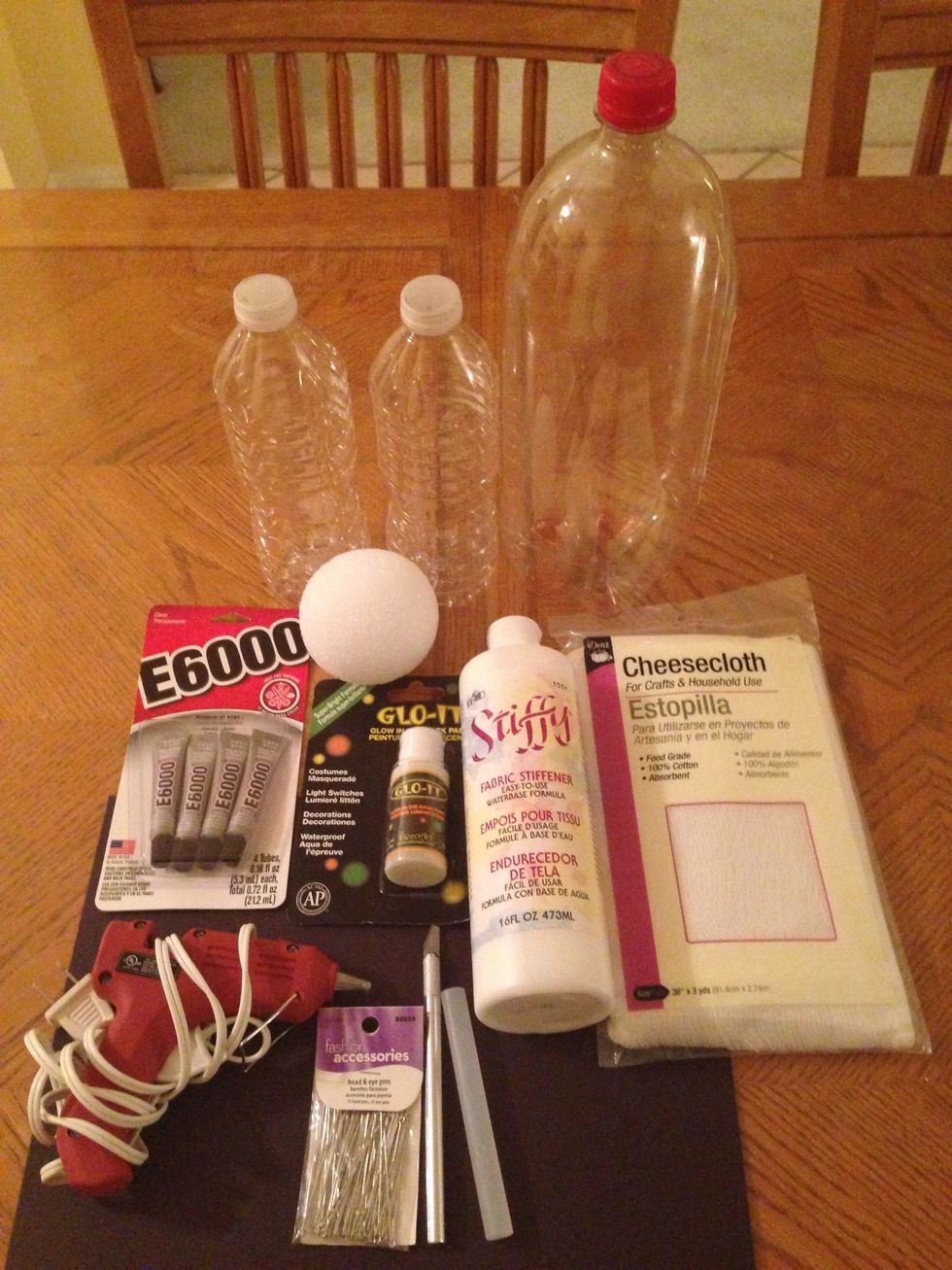 Gather your supplies. I found all of them at my local craft store.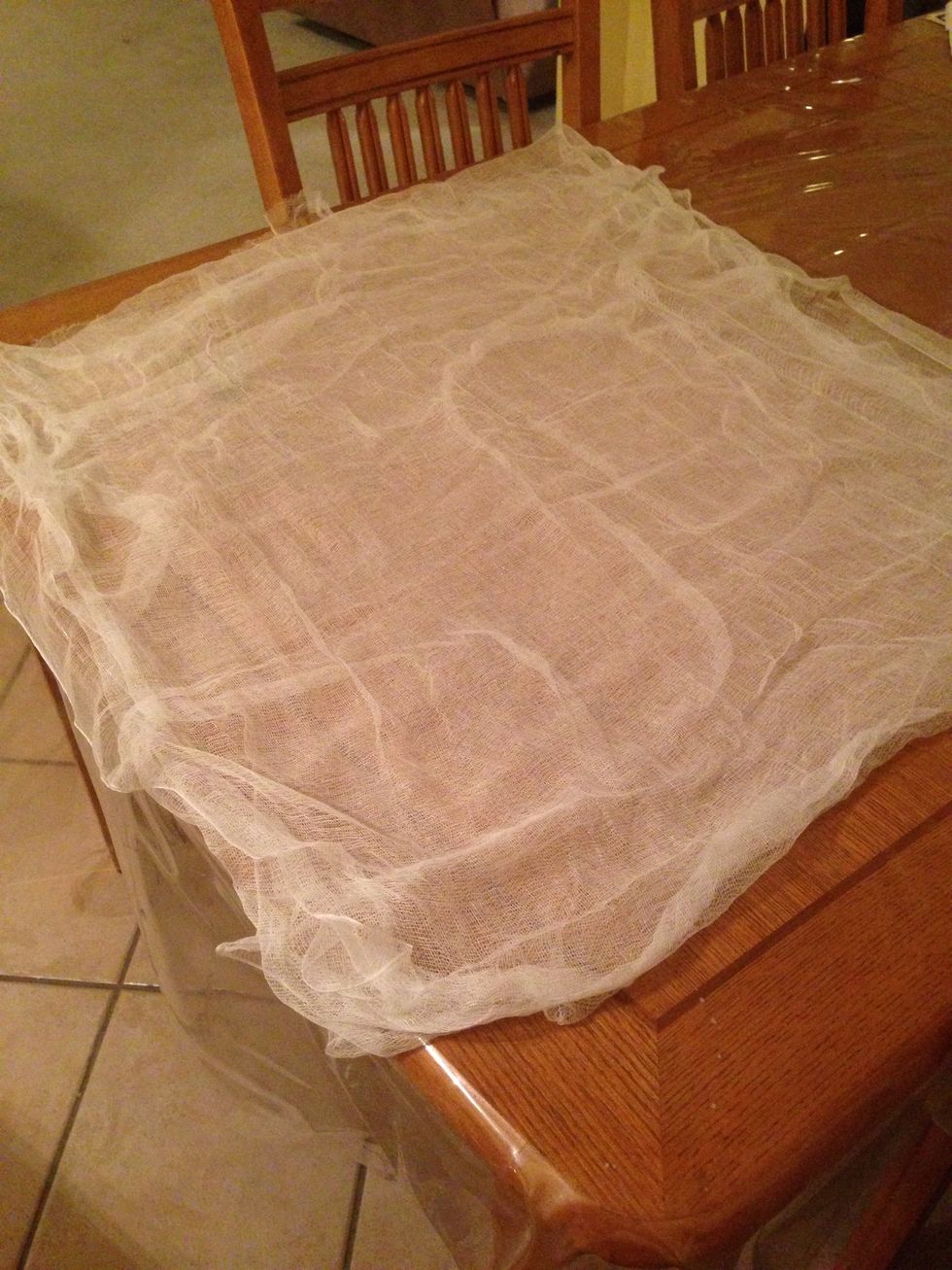 Fold cheesecloth into thirds (36" x 36").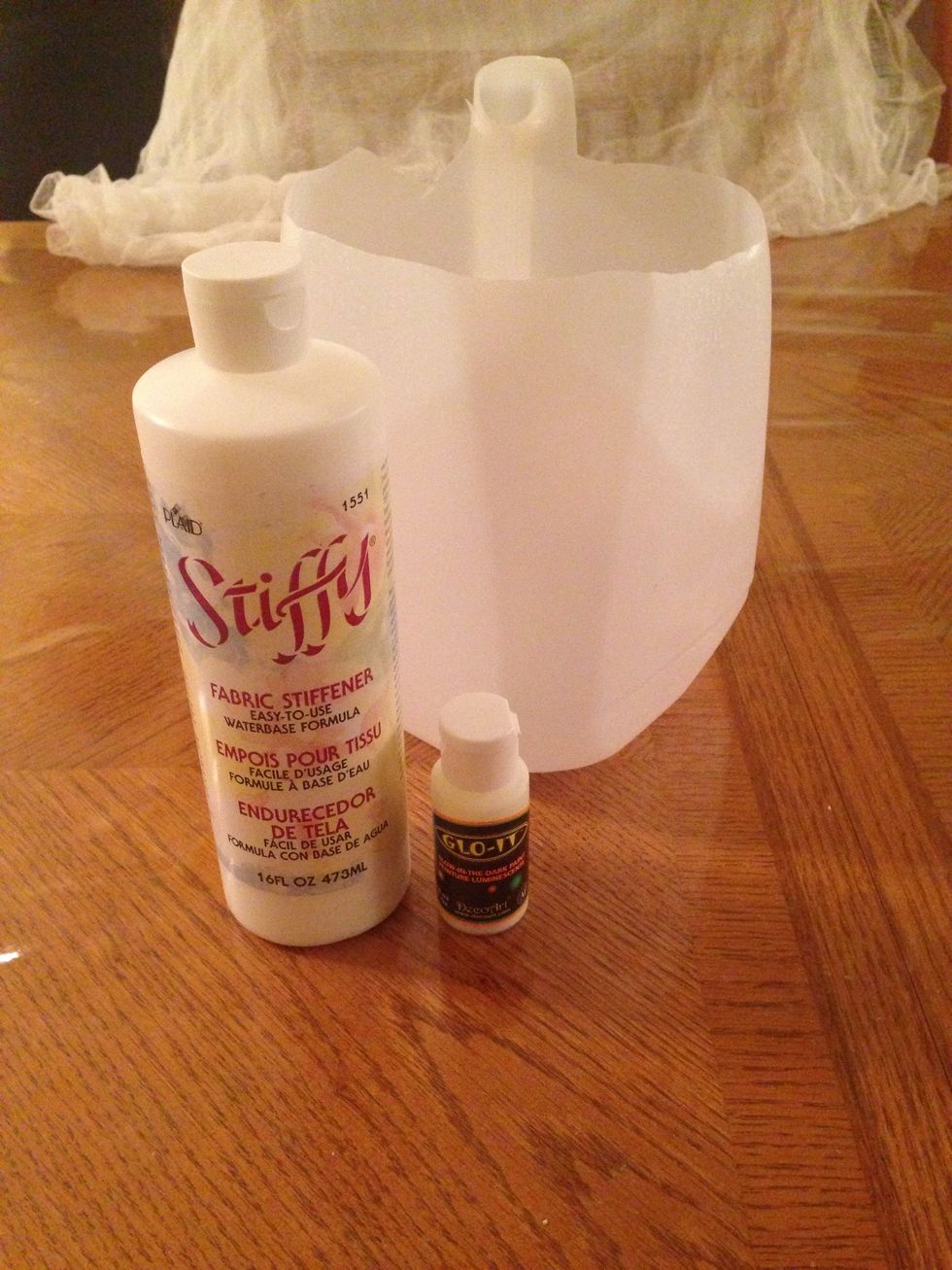 Pour 1 cup of the stiffy (apx1/2 the bottle) and the entire bottle of the glo-it paint into your 4 qt container. I cut the top of a milk jug off. Stir it together. I used a plastic spoon to do this.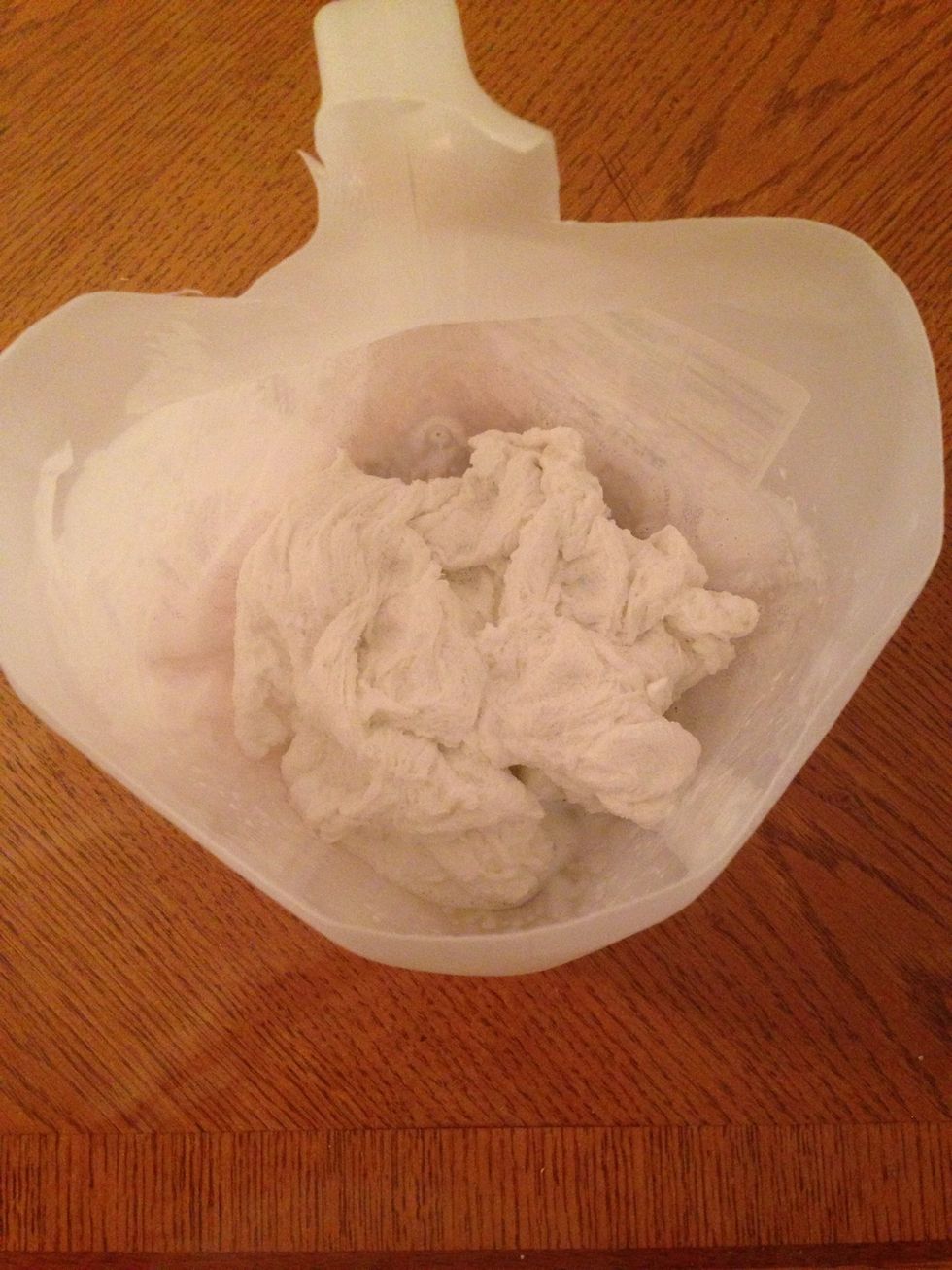 Scrunch up (do not fold) cheesecloth and place into stiffy mixture. Press cheesecloth into mixture until cloth is thoroughly saturated. Let sit in mixture for 30 minutes.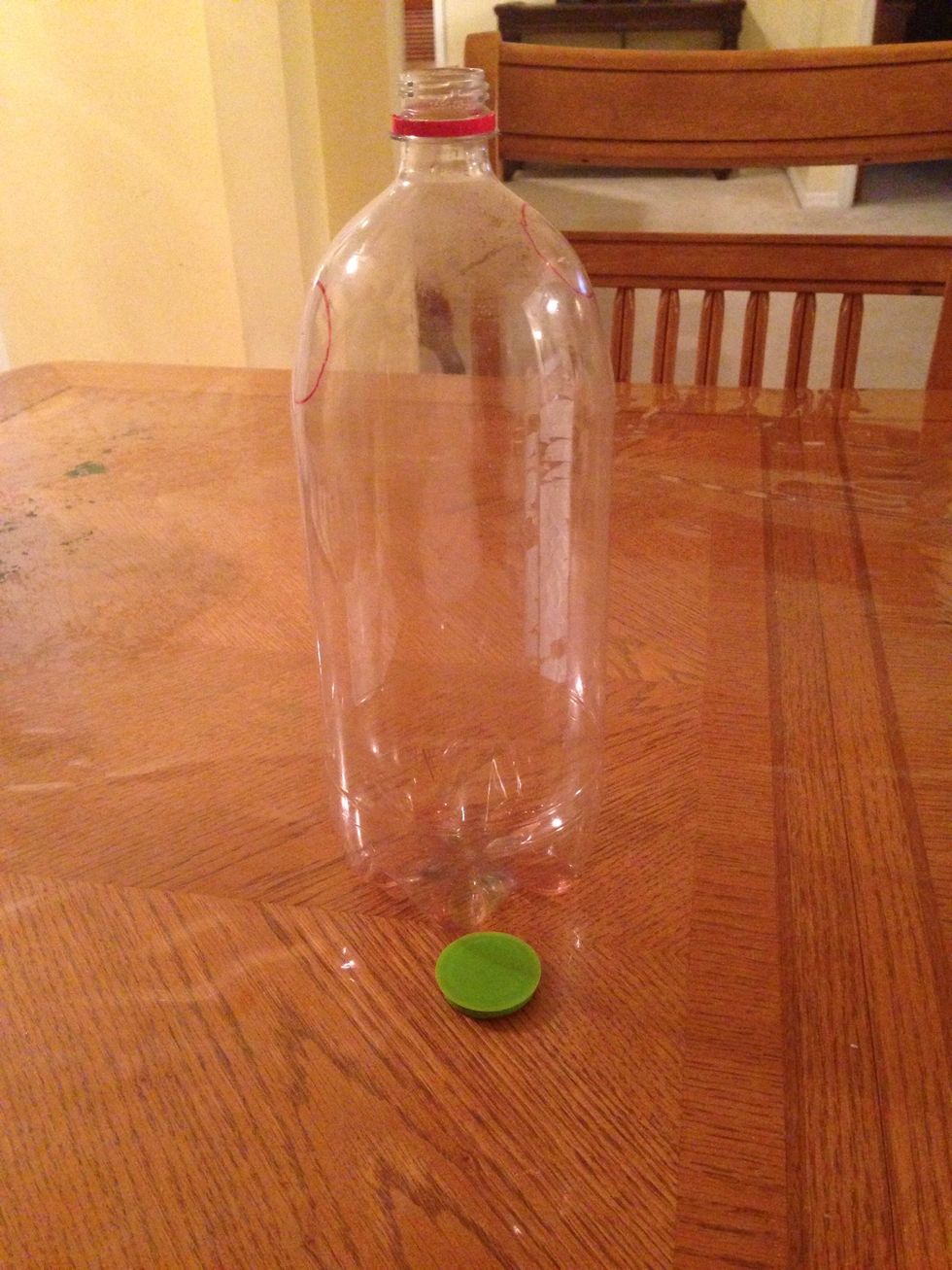 On the 2 liter bottle cut a 1 1/2" inch hole 10" from the bottom. On the opposite side slightly to the front, cut another 1 1/2" hole 9" from the bottom. I used a top from a jug to mark the holes.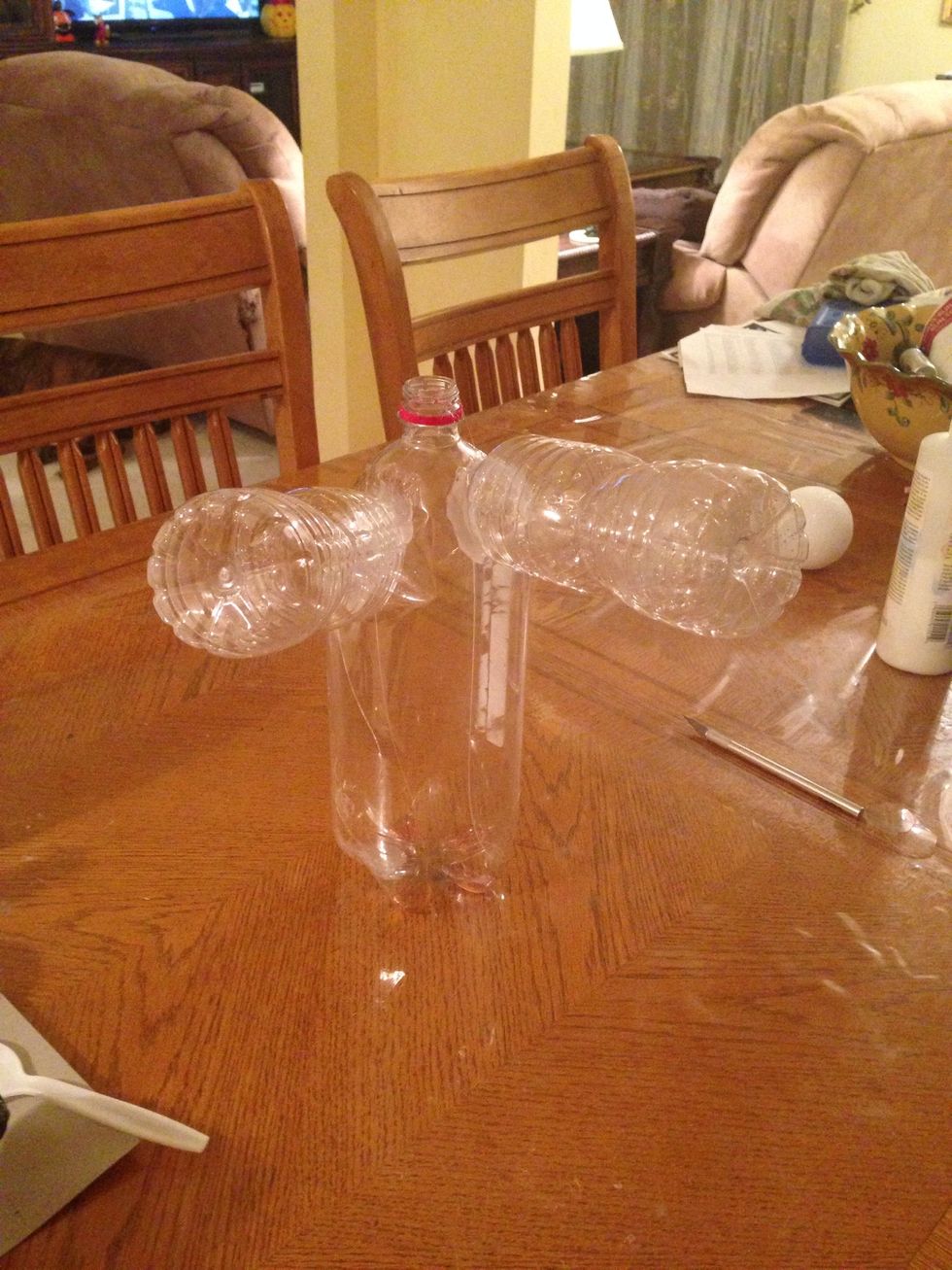 Place the neck of a water bottle into each hole, with one bottle angled slightly higher than the other. Hot glue them into place.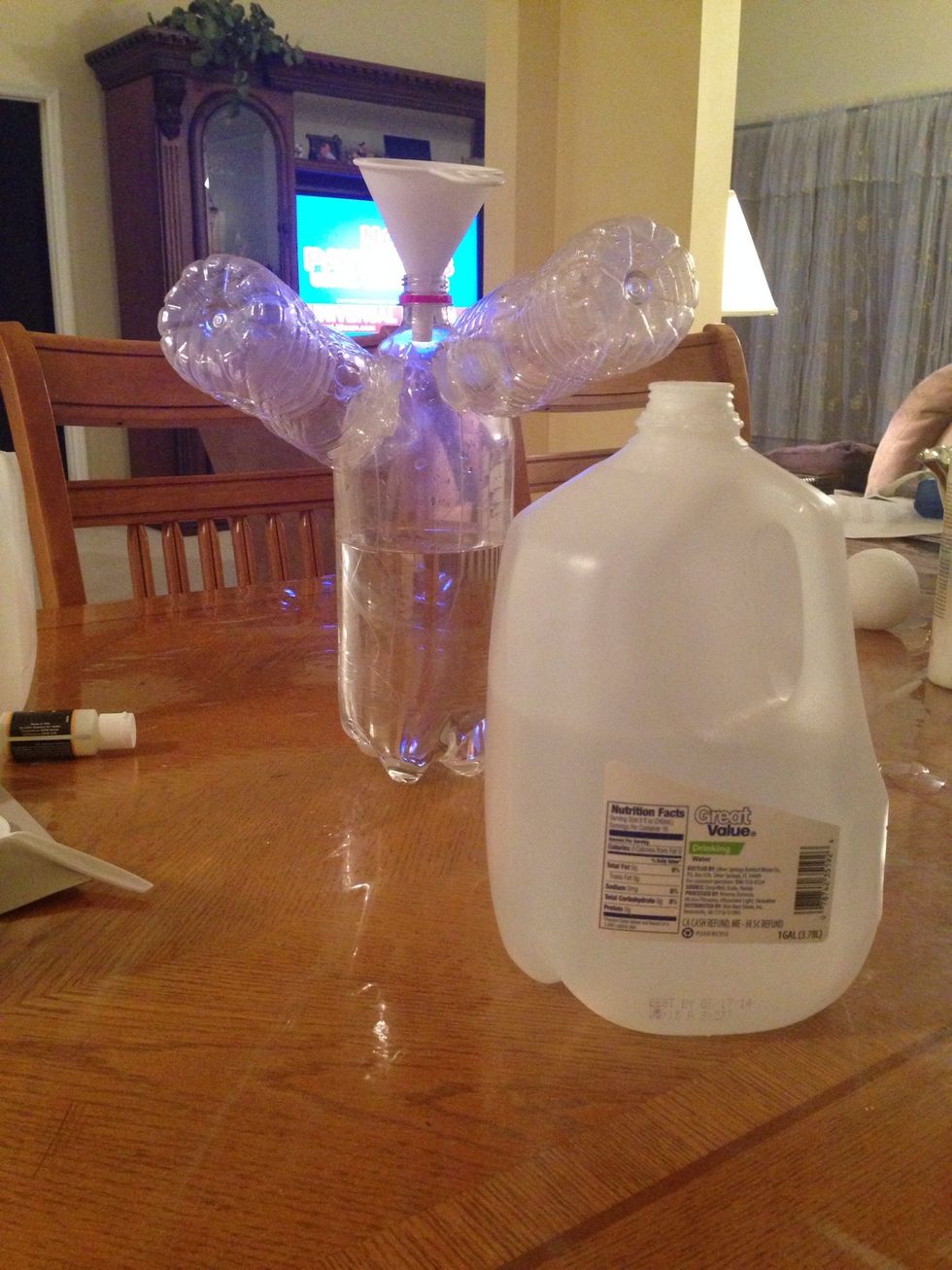 Remove the cap from the 2 liter soda bottle. Fill the bottle half full with water.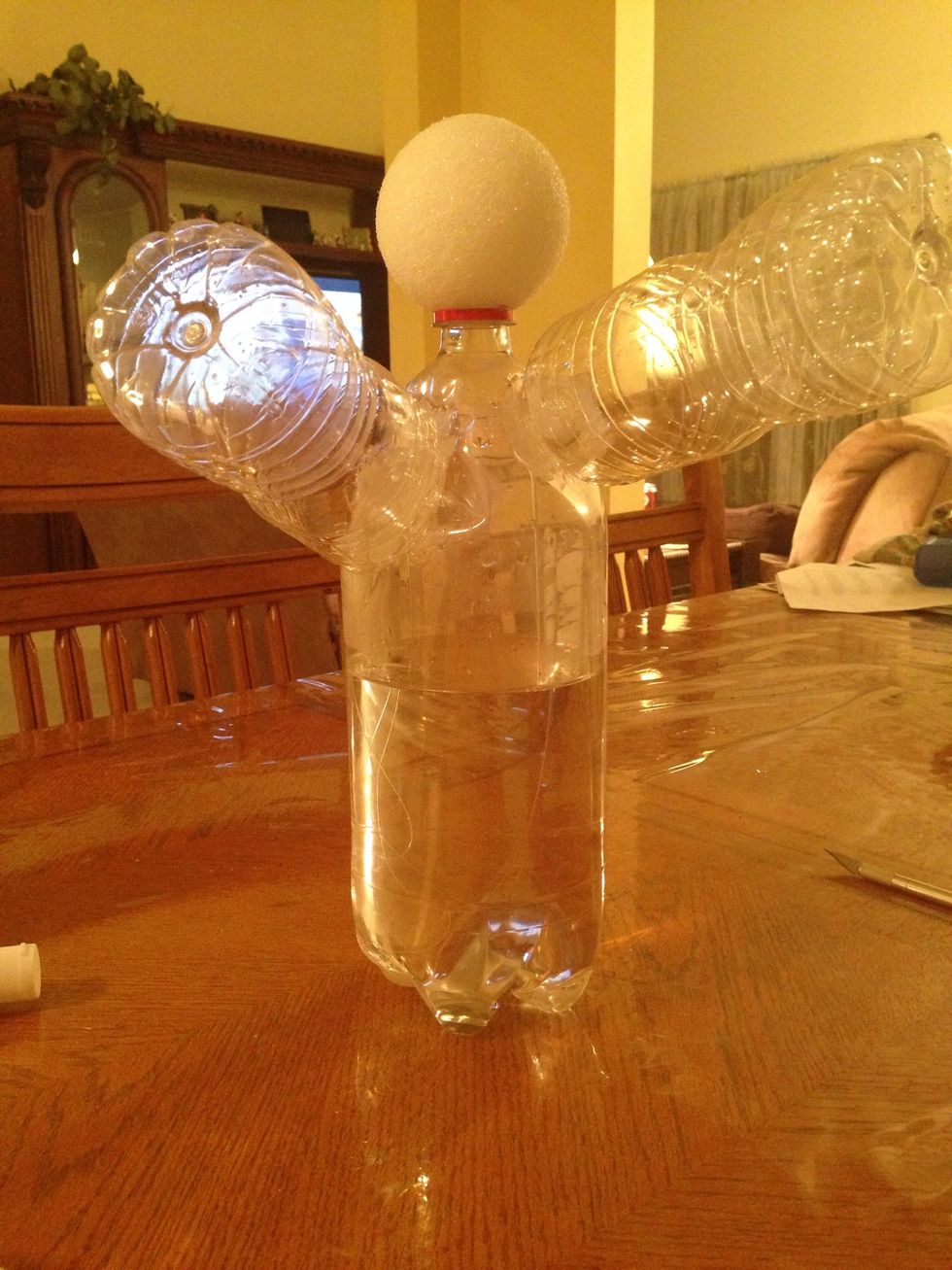 Press the styrofoam ball onto the neck of the bottle.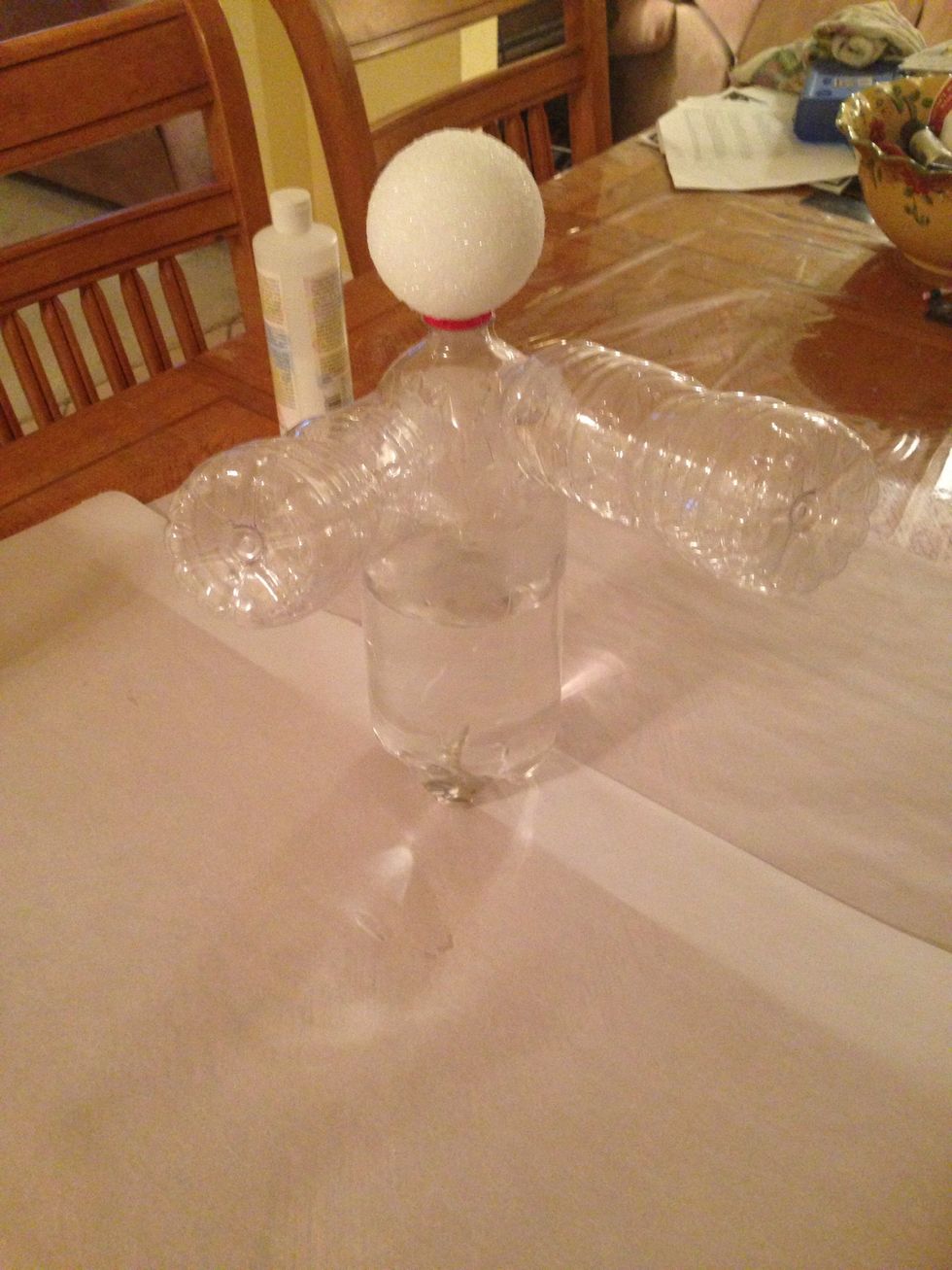 Spread wax paper on table and put your little bottle creature in the middle.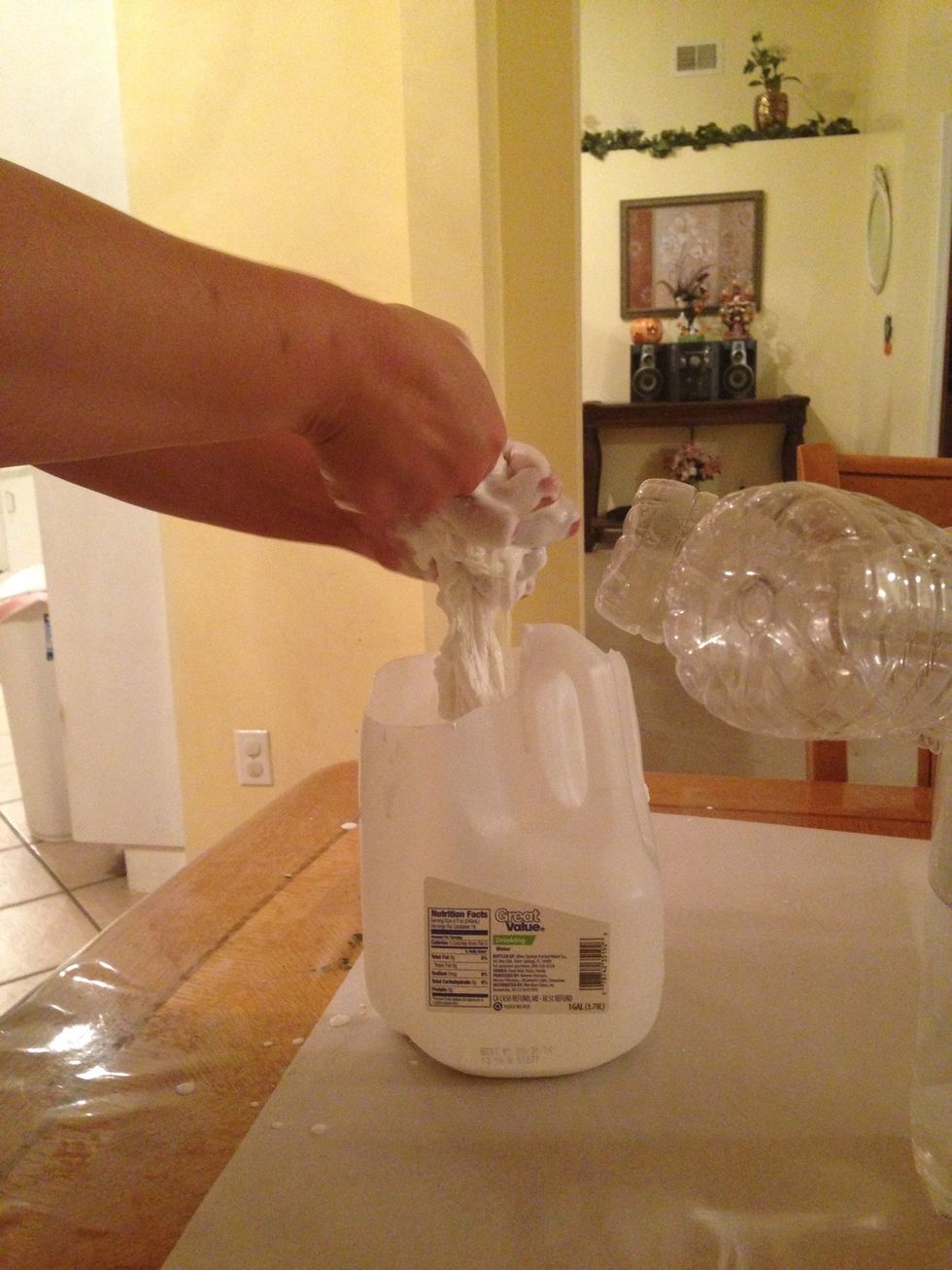 Lightly wring out the cloth until it stops dripping. This felt really gross, I should have worn gloves, yuck!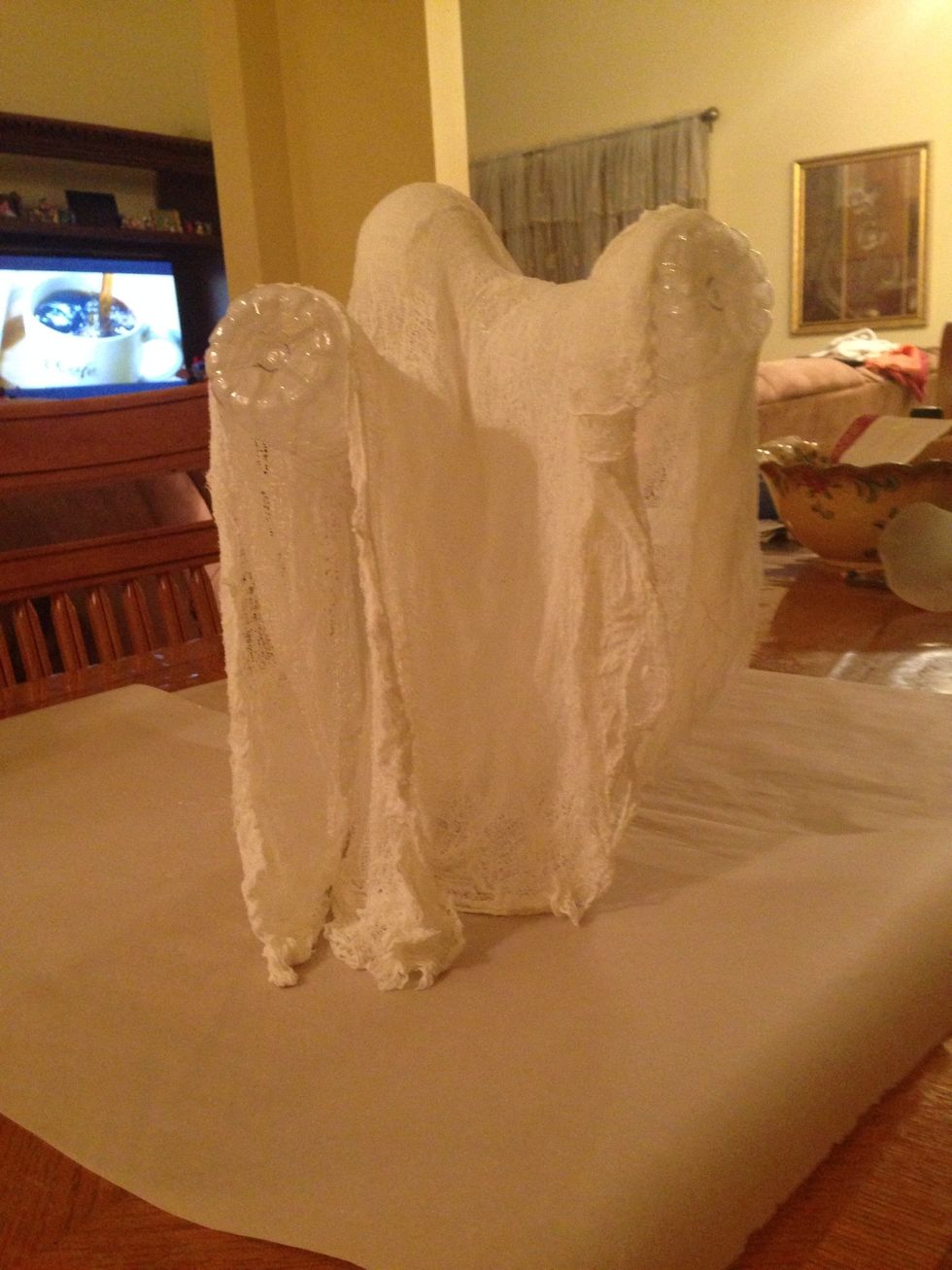 Spread the cheesecloth over the bottles adjusting it until it covers the bottle like a cape. Leave about 1" of the water bottles sticking out. Let the cloth drip onto your wax paper.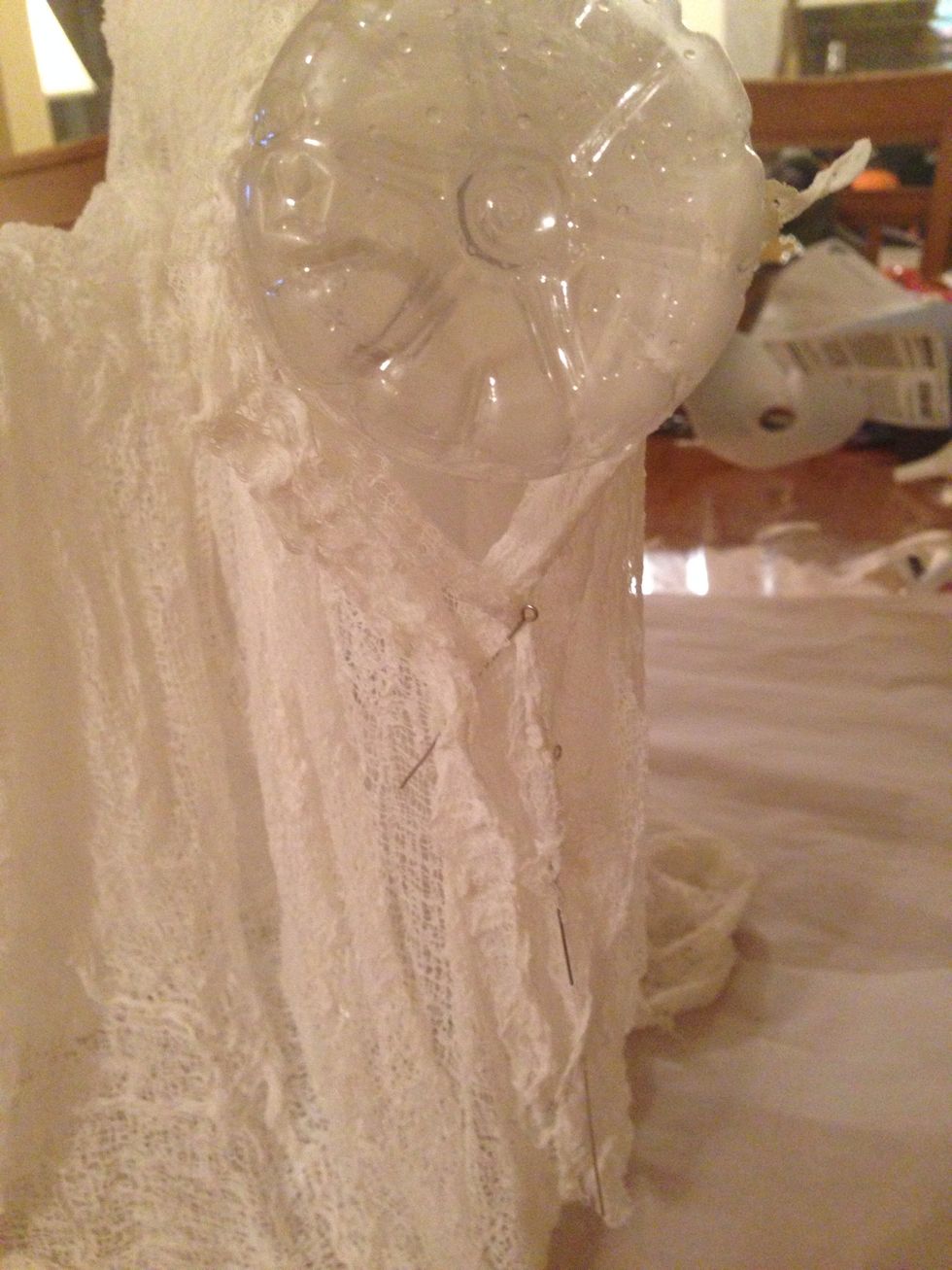 Pull side edges together under the arms, overlapping the front edge about 1/4" over the back edge. Pin the seam together all the way down to the bottom.
Let your little ghost baby dry overnight.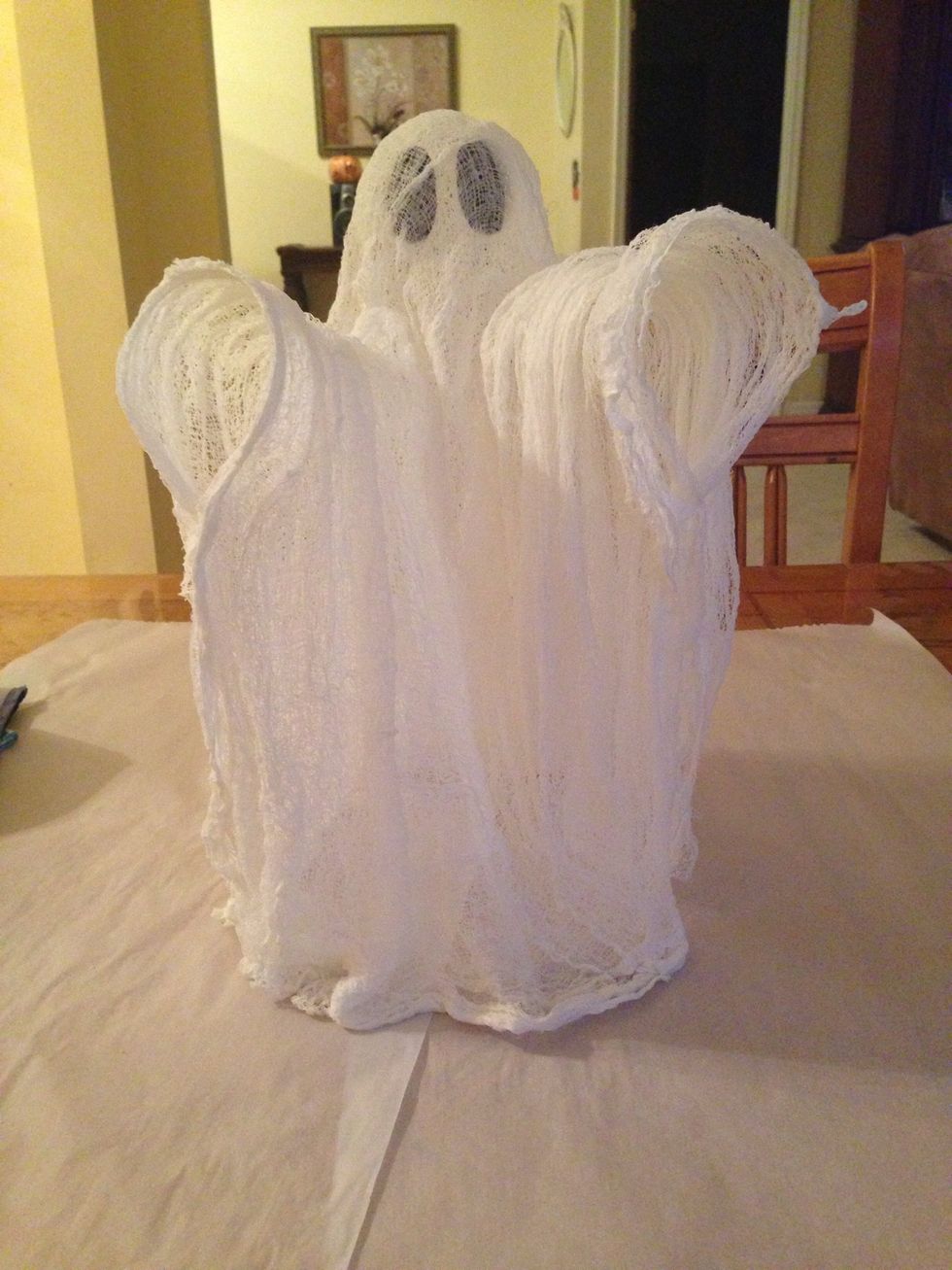 When your ghost is dry take it off the bottles. Cut 2 oval eyes from the black construction paper and attach them with the E-6000 glue to the inside of the head area.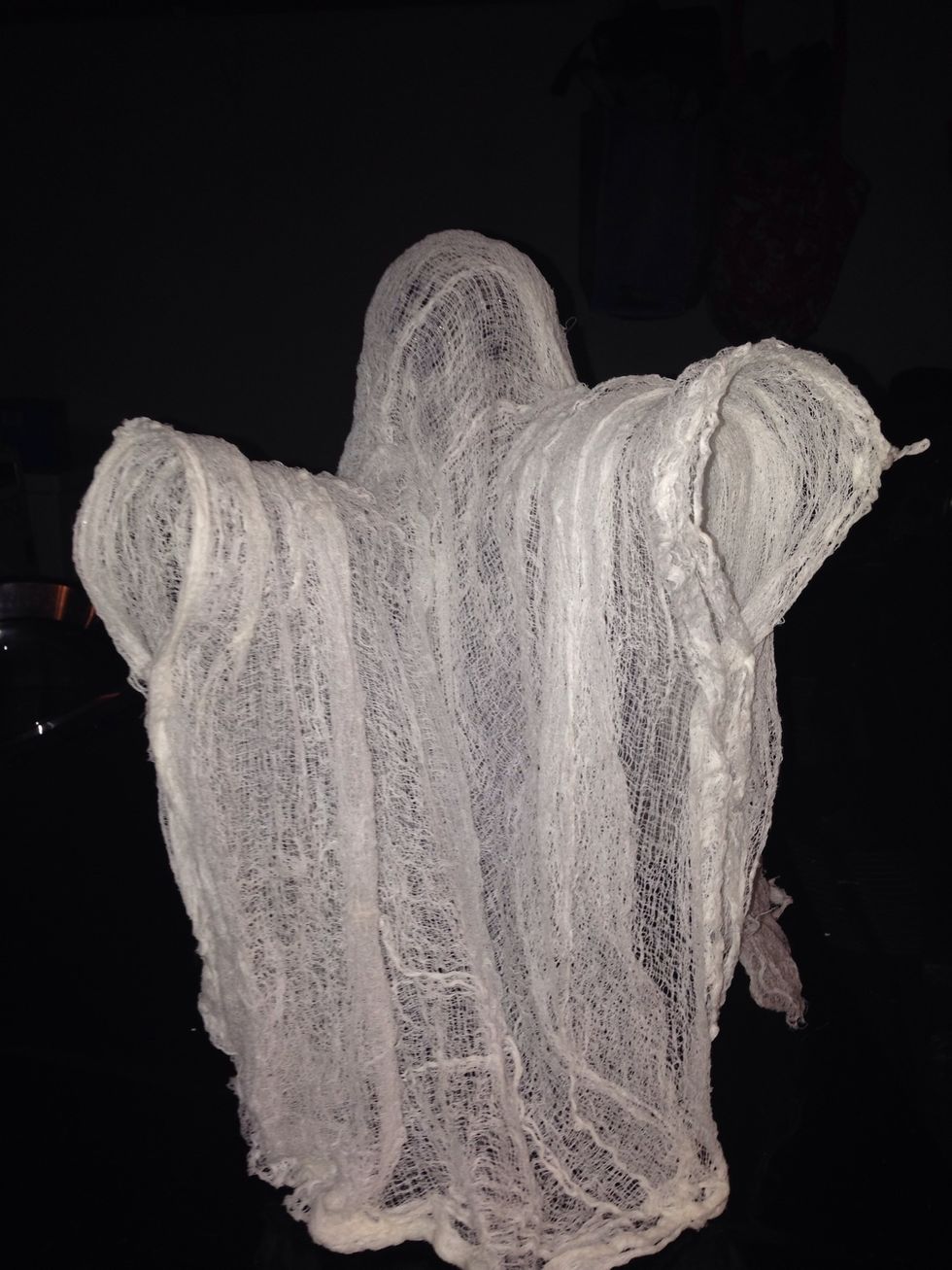 Here is what my ghost looked like, but since it is impossible for me to figure out how to take a picture of it glowing without a flash going off I will take a picture of the one from hobby lobby.
Congrats! You are now ready to display your scary glow in the dark ghost! Happy halloween! 🎃
1pkg 36" x 3 yds cheese cloth
1deco art glo-it paint
1 bottle stiffy fabric stiffener (LOL!)
1- 3" styrofoam ball
1- 2 liter soda bottle
2- 16oz water bottles
1- 4 quart container
E-6000 adhesive
Hot glue gun with glue stick
Craft knife
Waxed paper
Straight pins
Black construction paper