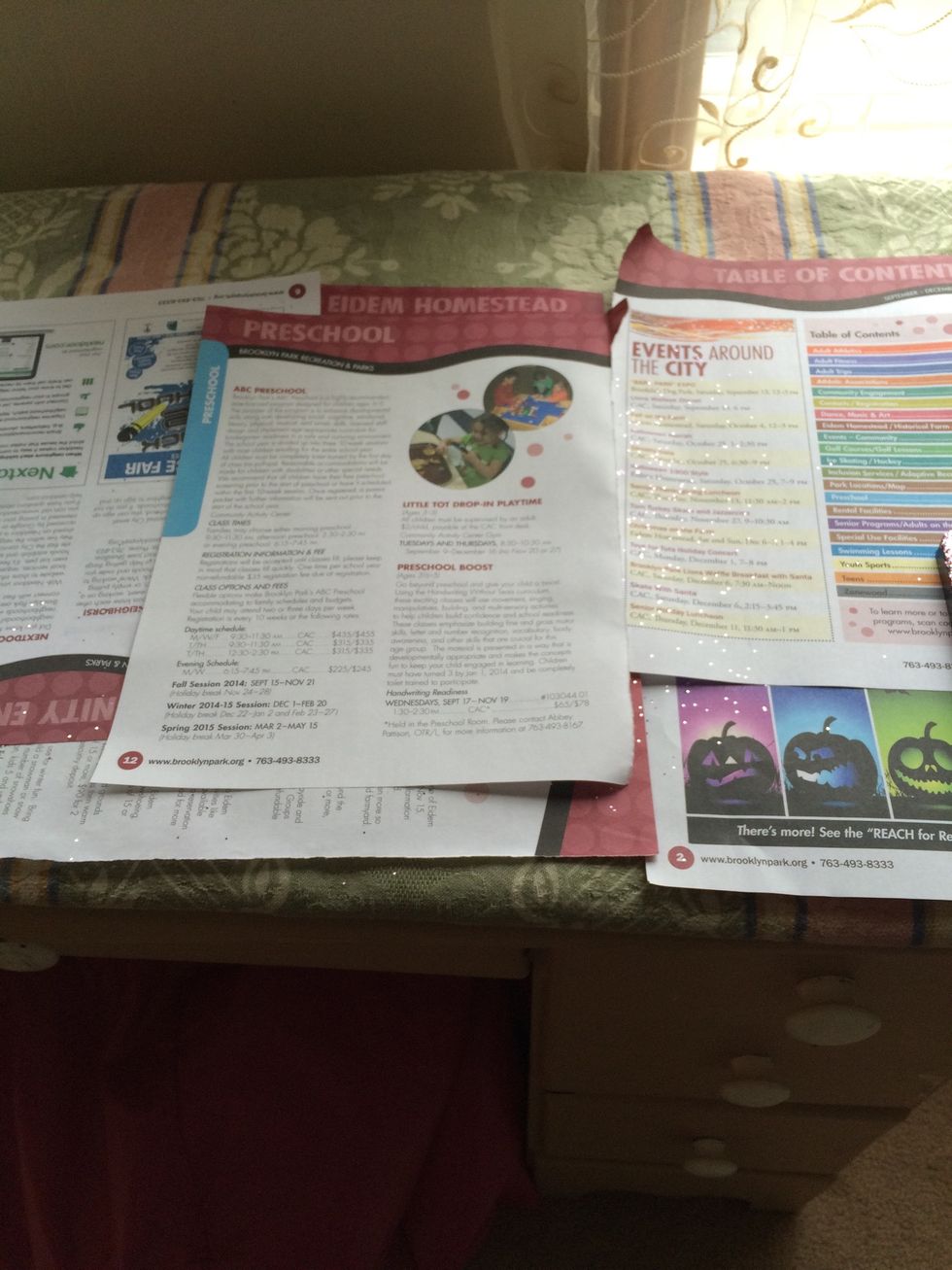 First, lay out the newspapers.
Next, add a drop of mod podge on to the phone case.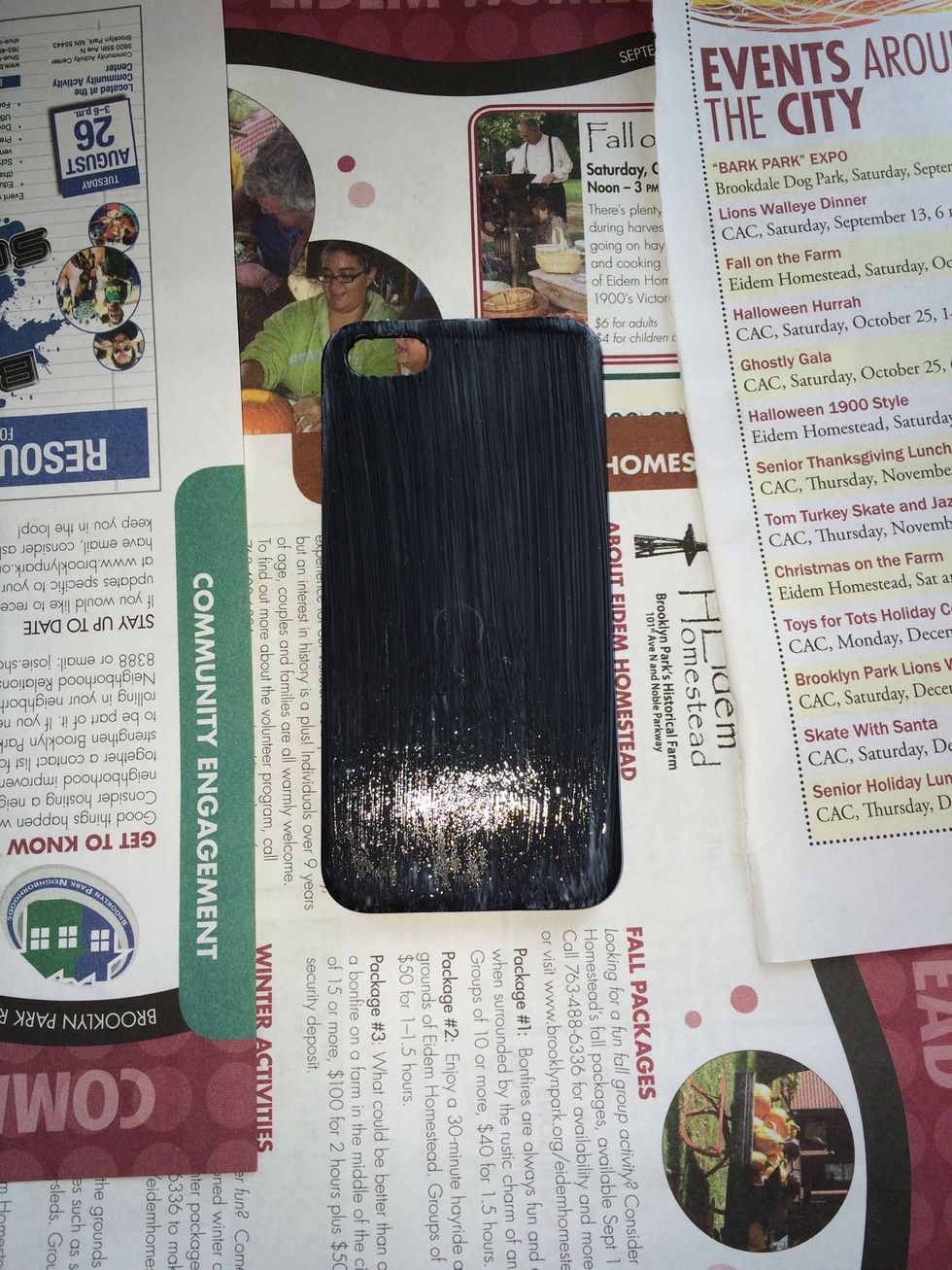 Add one more coat of mod podge on the phone case.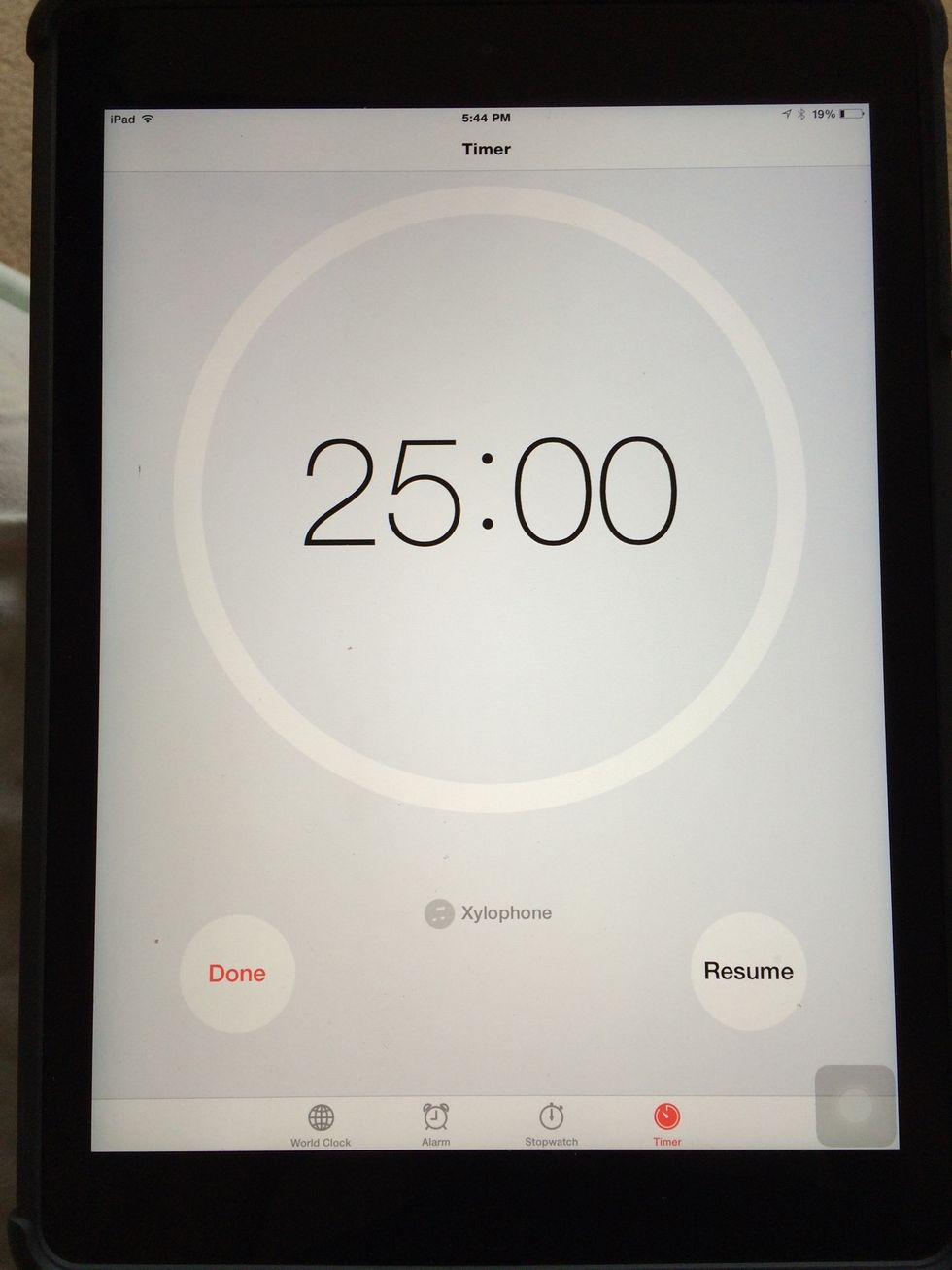 Wait a minimum of 25 minutes for the glitter to dry/harden.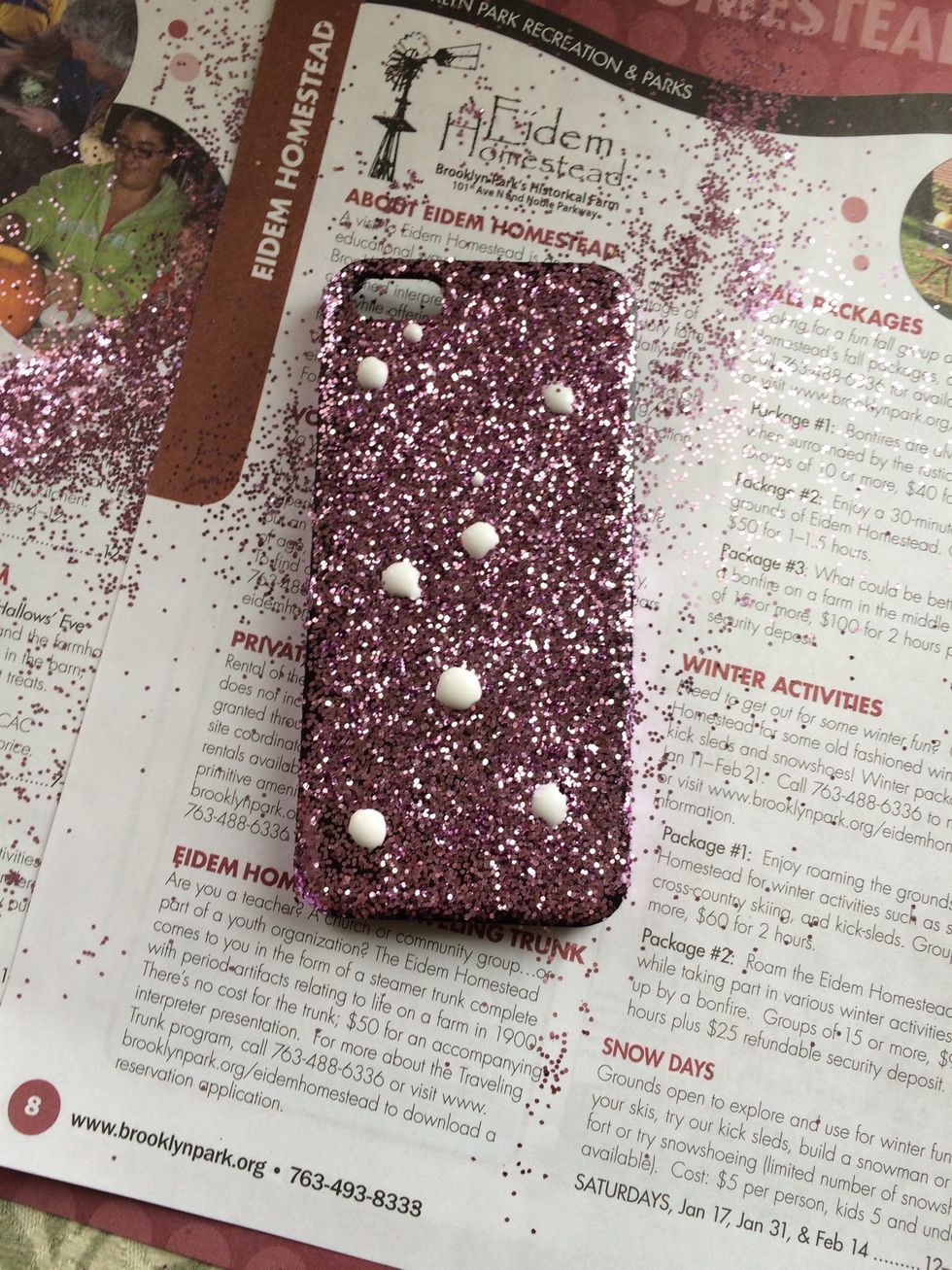 Next, add a layer of mod podge on top of the glitter, (I added a bit more).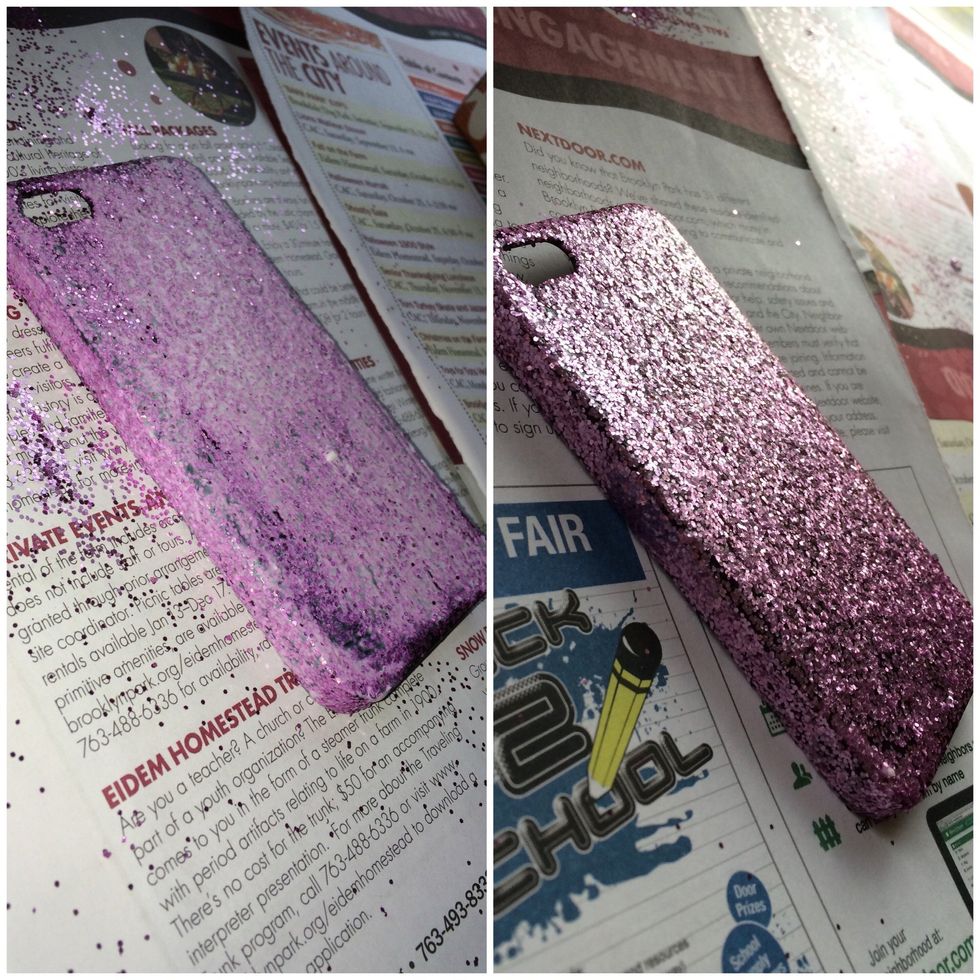 Wait till the white mod podge isn't showing, (left is wet, right is dry).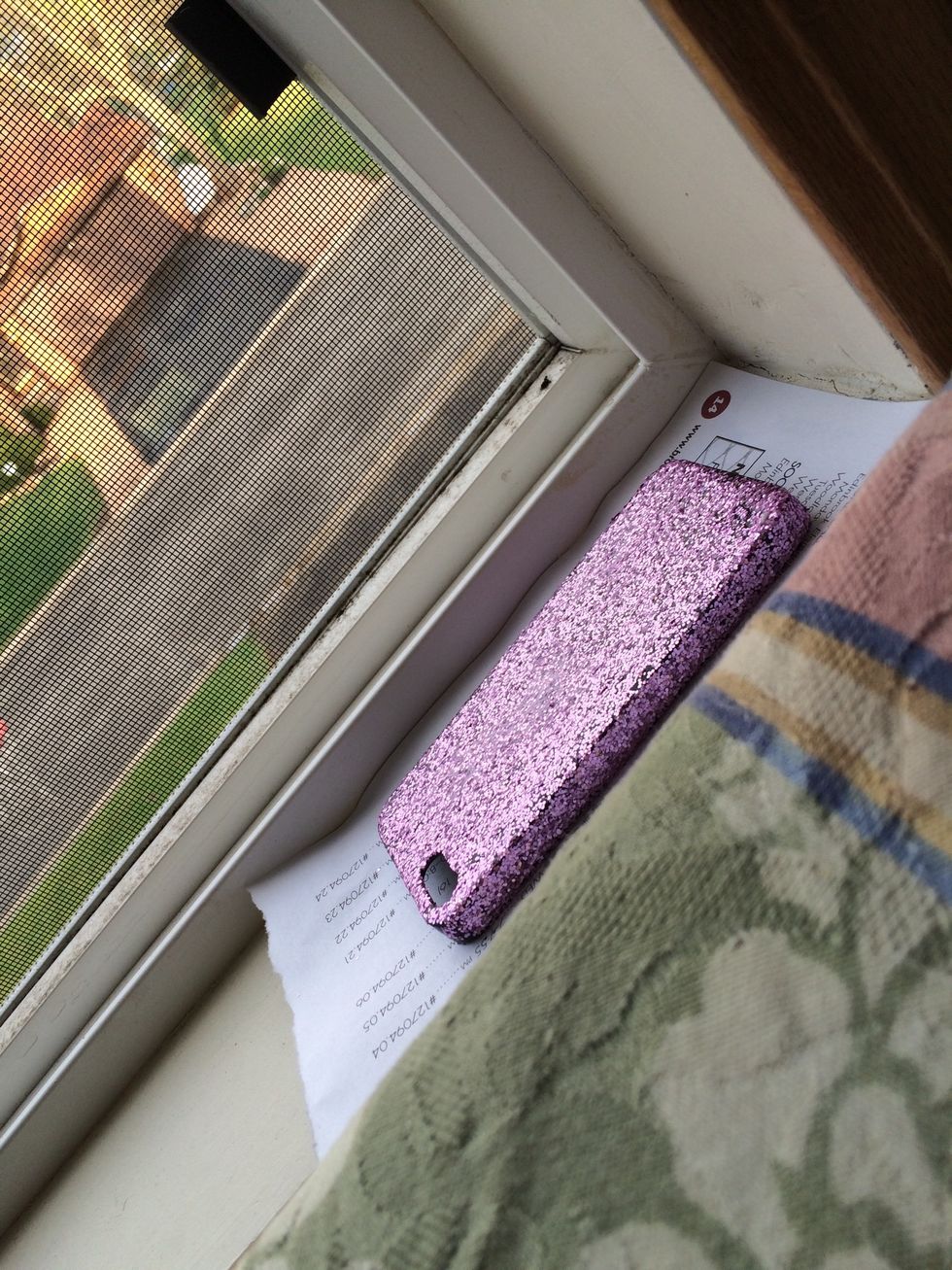 For the mod podge/glitter to dry faster, put the phone case by the window on a sunny day.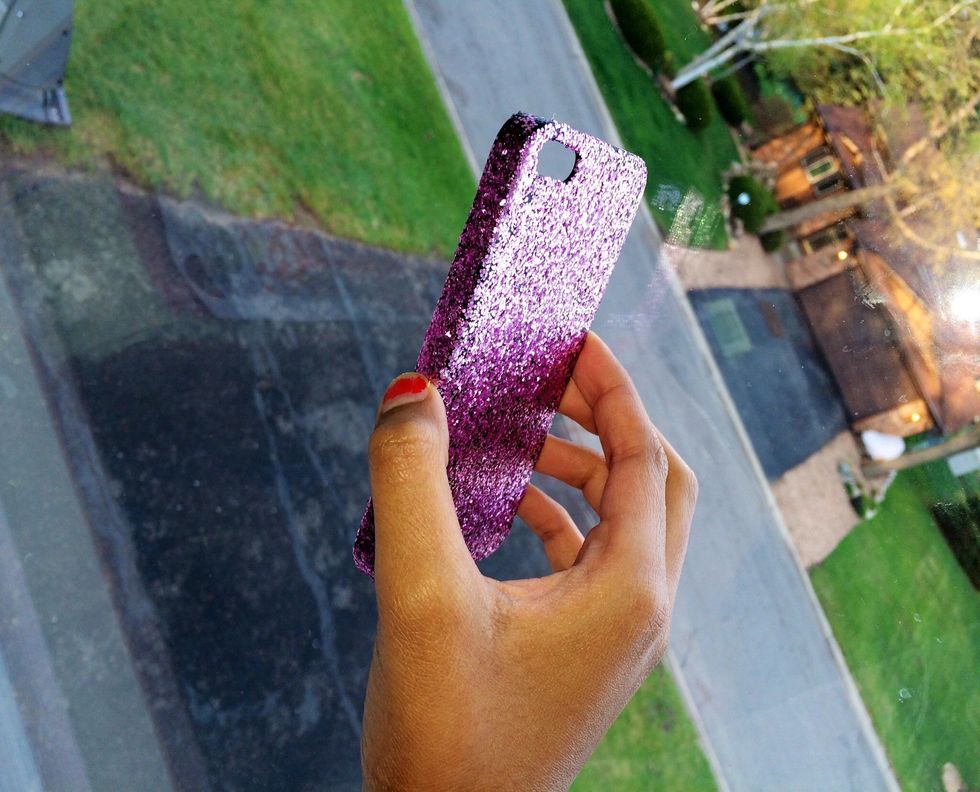 You just went from a boring old case, to a new flashy diy glitter case!
1.0 Hard phone case
1.0 Glitter
1.0 Mod podge
1.0 Foam brush
Newspaper(s)